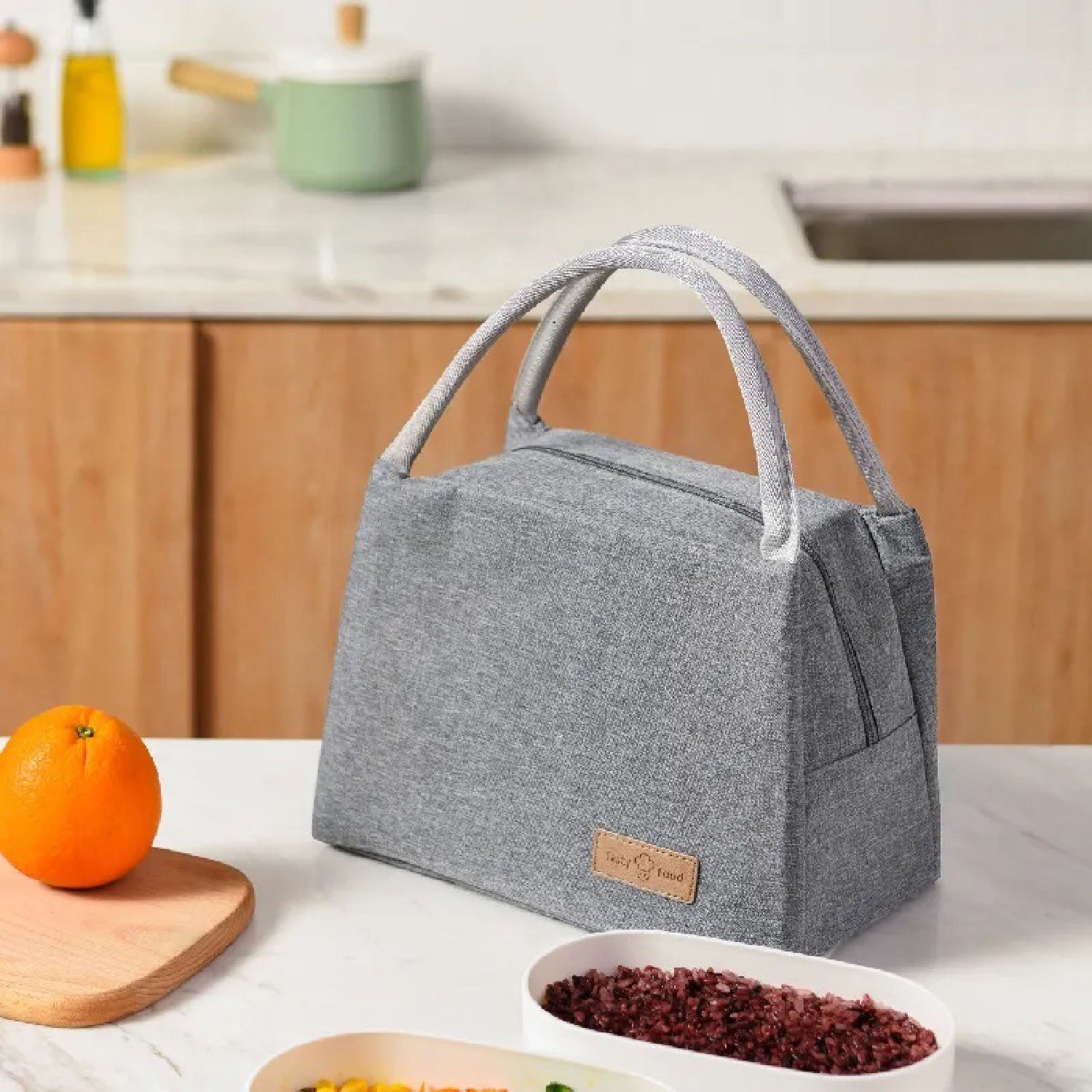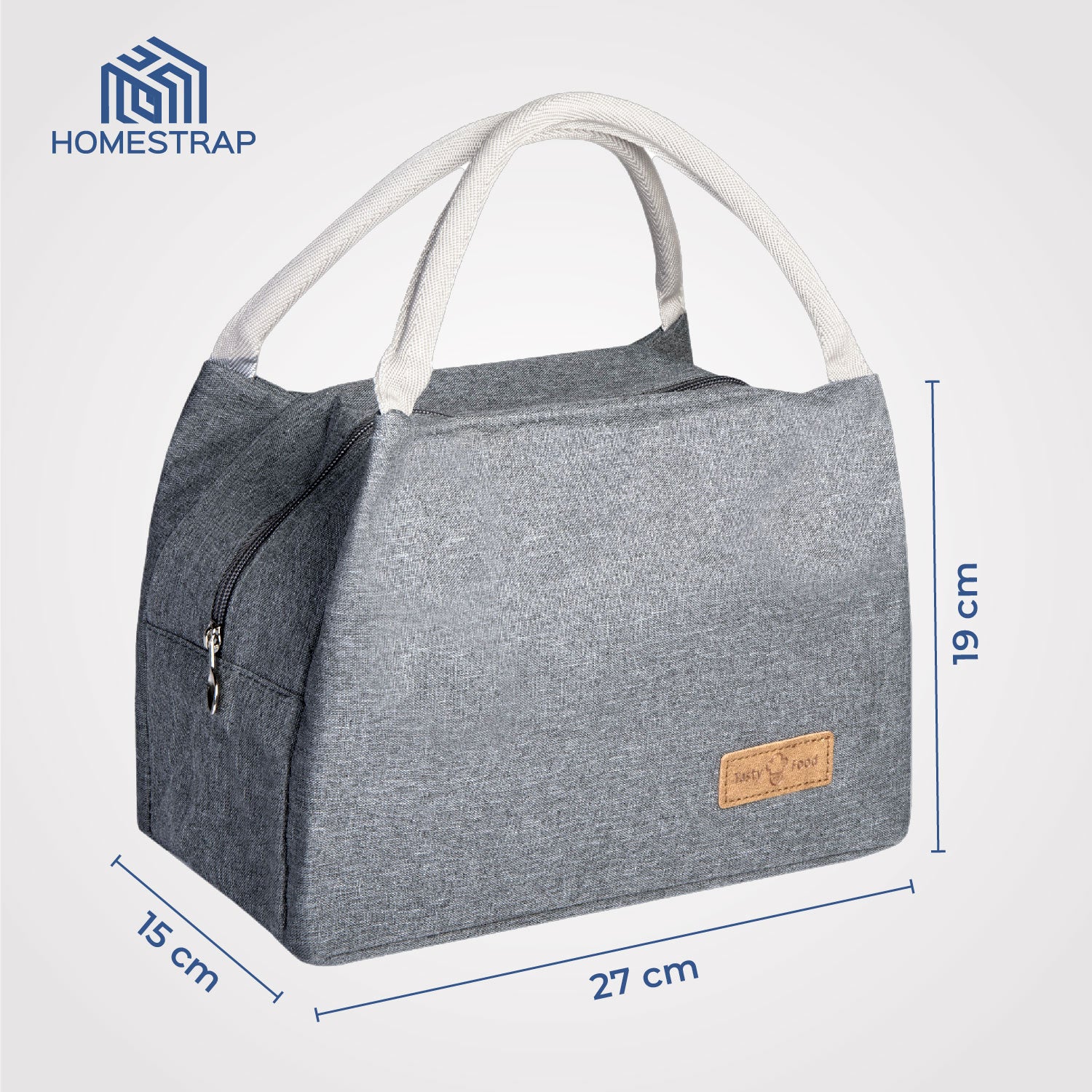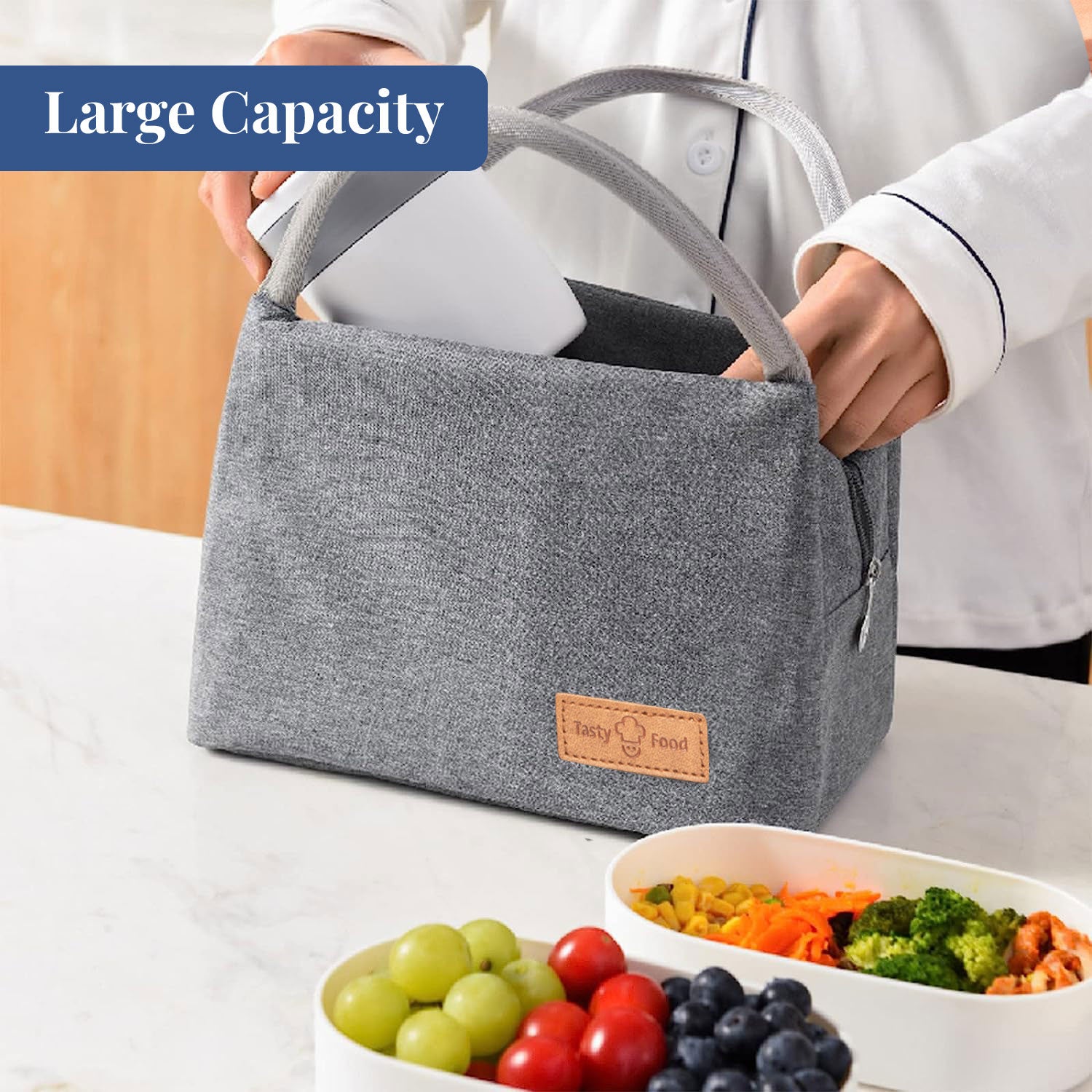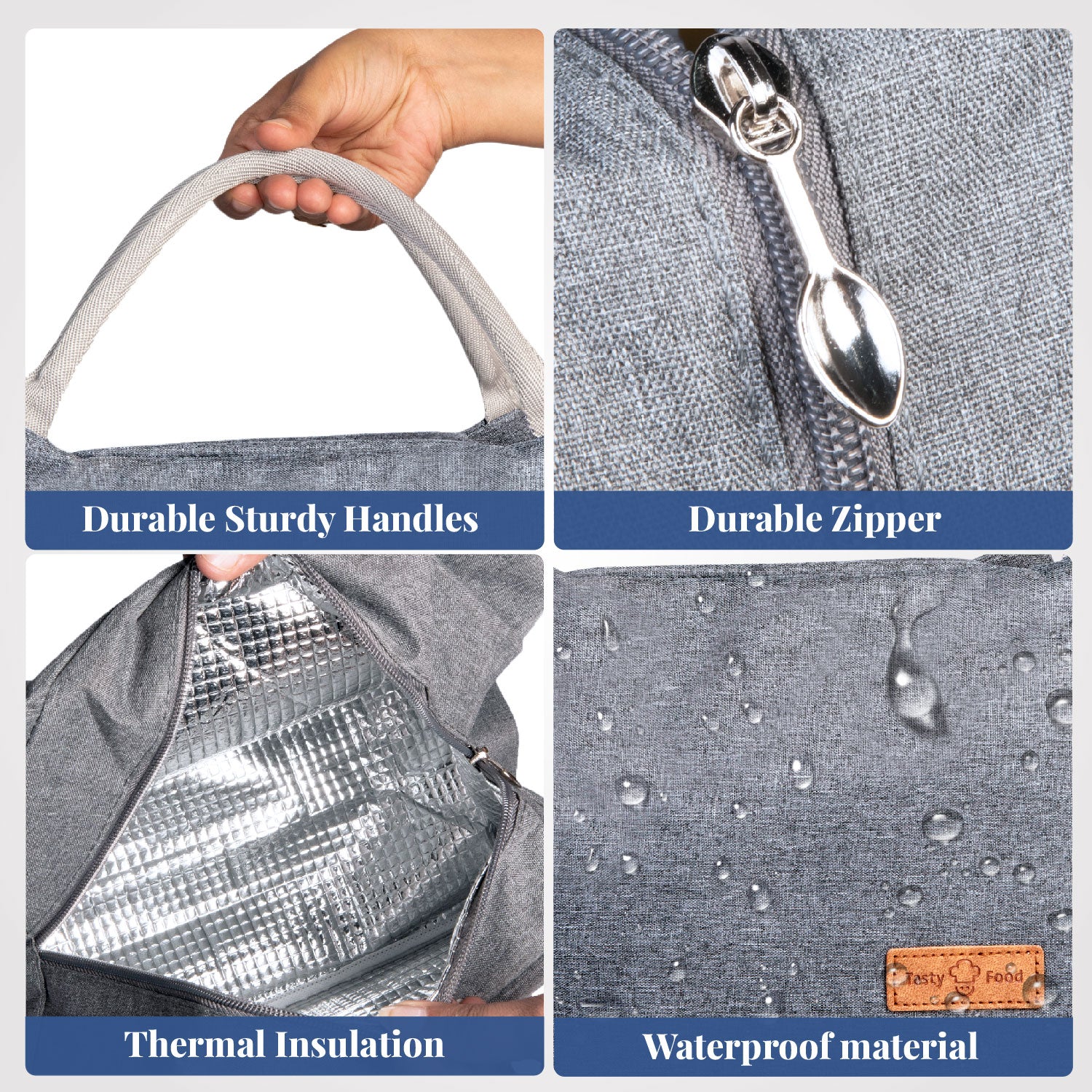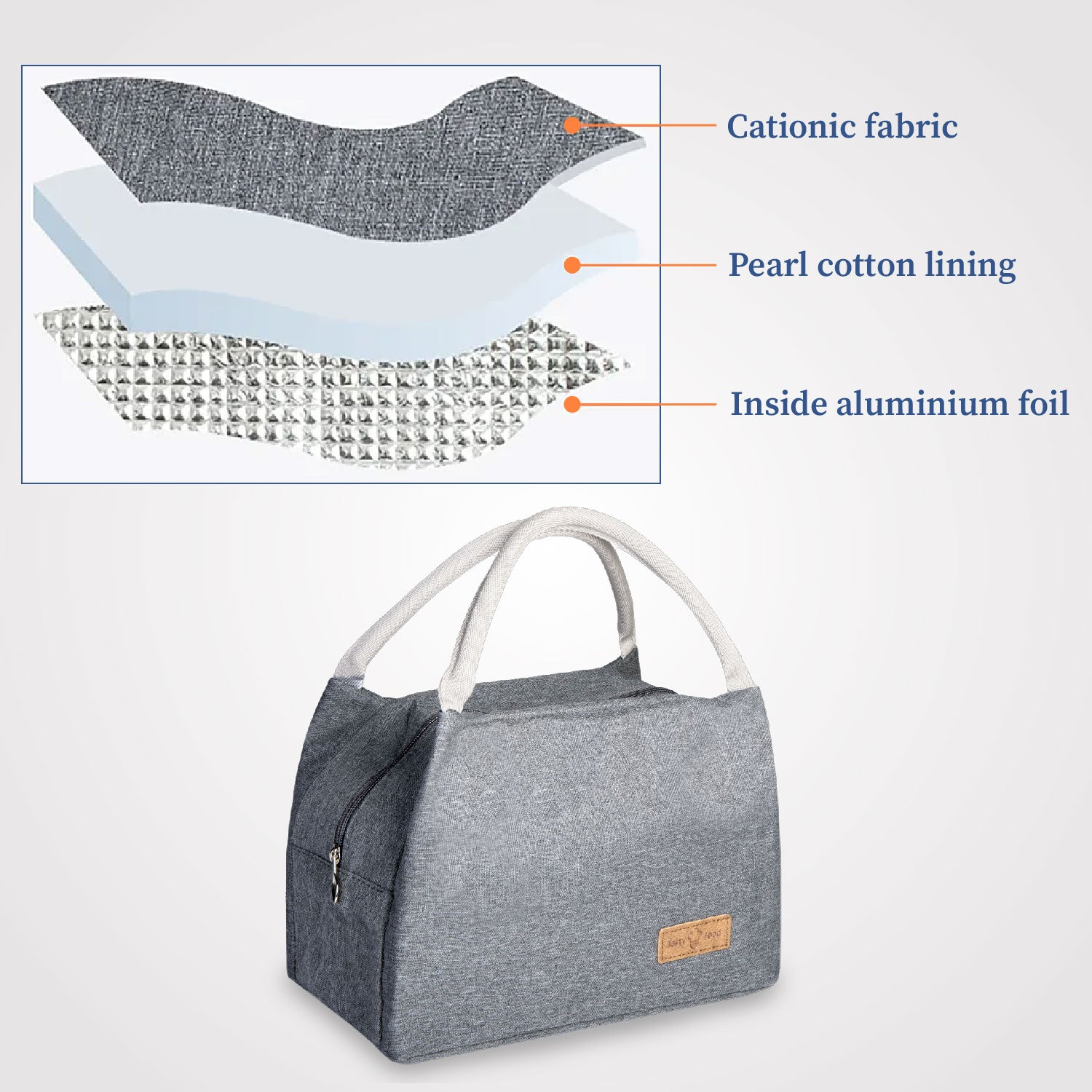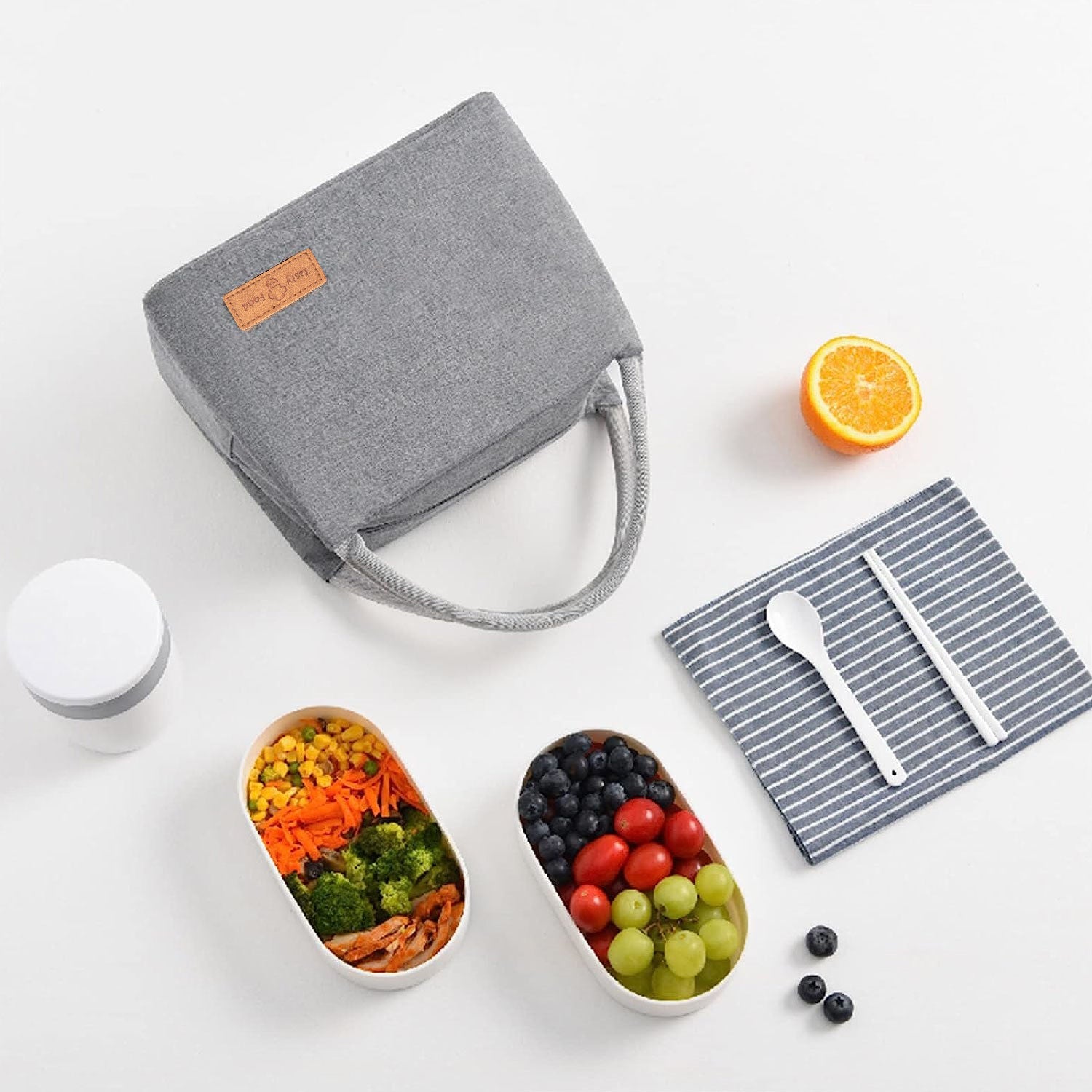 Yum yum bag | Insulated Lunch Zipper Bag
Specs & features:

Material: Polyester 300D
Dimensions: 27cm length, 15cm breadth, and 19cm height
Color: Grey
This bag has a zipper closing with dual handles, an insulated inner, and high-end stitching.
Lightweight, Reusable, Foldable, easy to clean and wash, Compact, and convenient for daily.
The spacious interior can accommodate multiple food containers.

Introducing our Insulated Lunch Zipper Bag with a Pocket! This reusable lunch box bag is perfect for anyone, whether you're a student, office worker, or parent packing snacks for your kids. With its spacious design and convenient features, it's the ideal tiffin bag for your daily meals. Designed with practicality in mind, this lunch bag features a large opening that allows easy access to your food containers, sandwiches, fruits, and more. No more struggling to fit your lunch inside a narrow opening! The spacious interior can accommodate multiple food containers, ensuring you have enough space to pack a satisfying meal. The insulated construction of this lunch bag helps maintain the temperature of your food for extended periods. Say goodbye to lukewarm lunches! The high-quality insulation keeps your hot meals hot and your cold items chilled until it's time to enjoy them. This feature is particularly useful for picnics or when you're on the go. The zipper closure ensures secure storage and helps prevent any spills or leaks. Crafted from durable and easy-to-clean materials, this lunch bag is built to last. Simply wipe it clean with a damp cloth, and it's ready for your next meal. The sturdy handles make it easy to carry, whether you're holding it by hand.