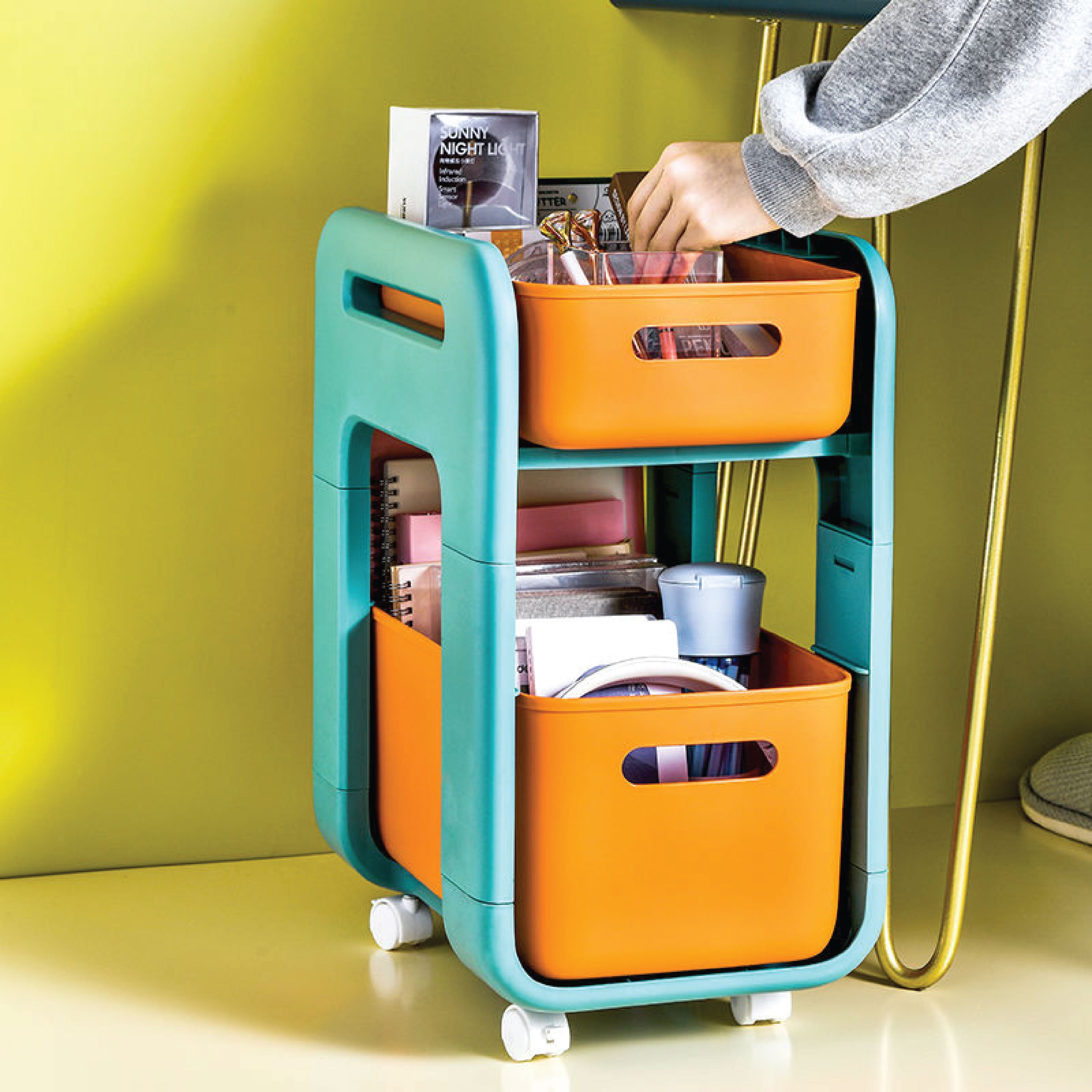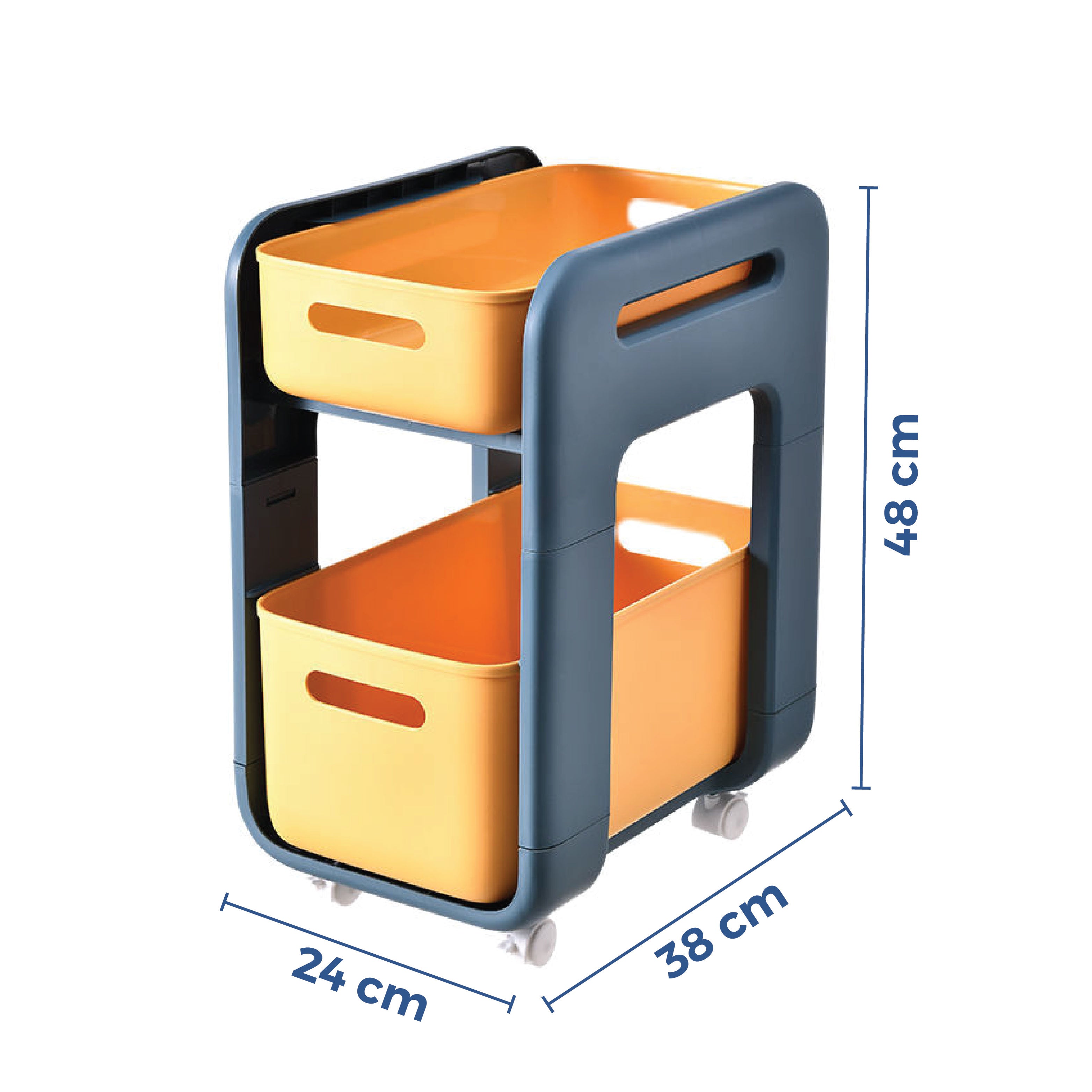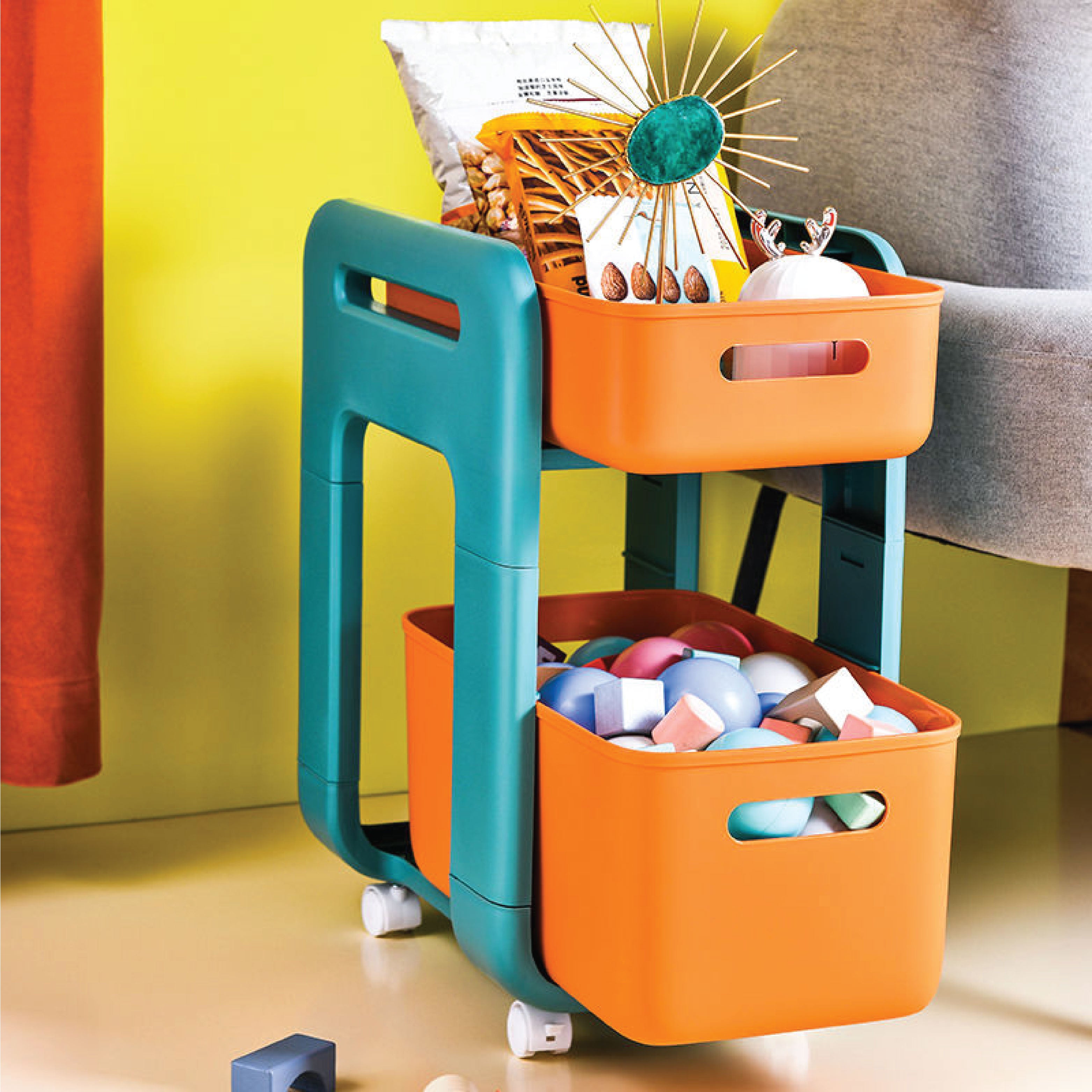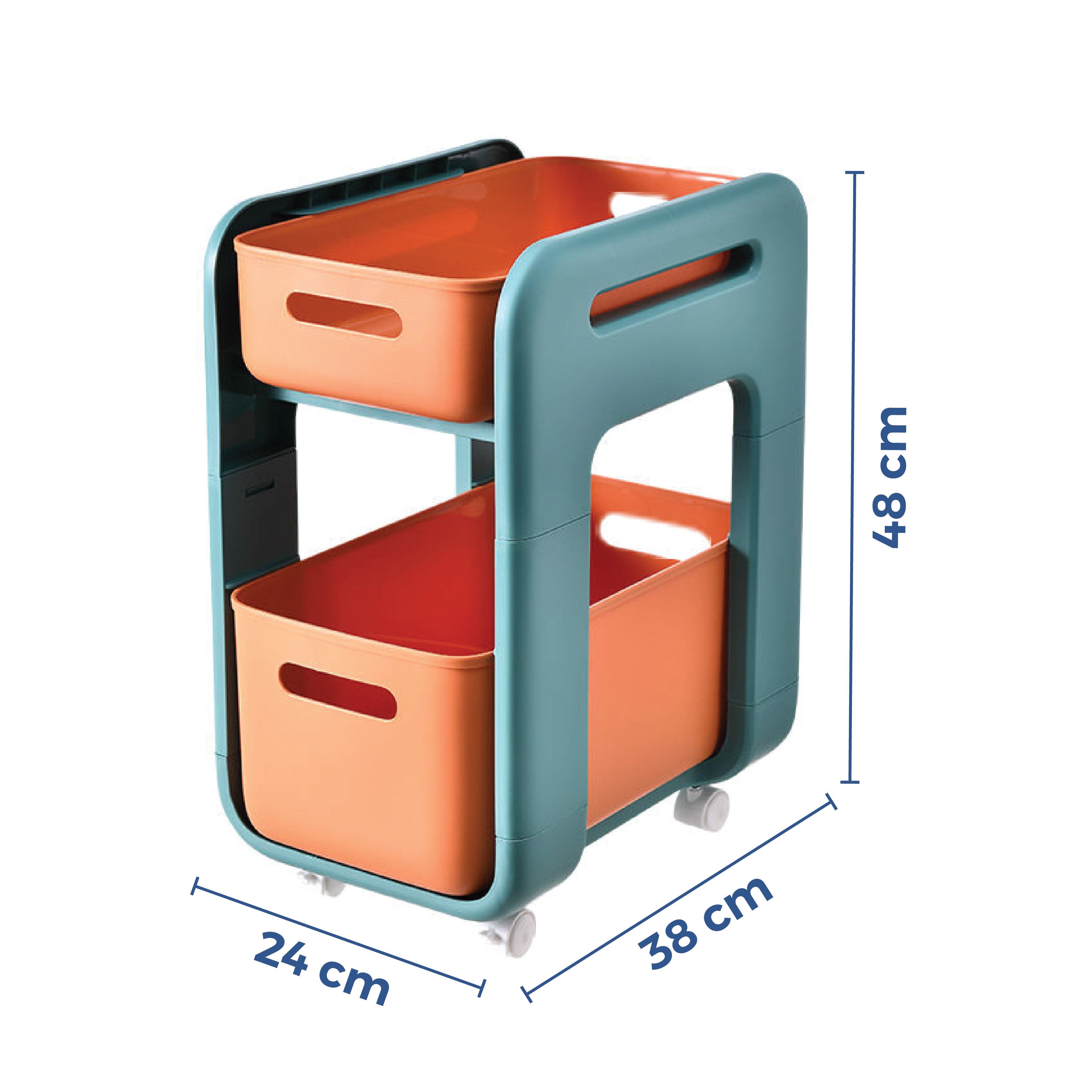 Wheels Of Wonder Multipurpose Space Saving Shelf Stand / 2 Layer Modular Drawer
Specs and Features

The push-pull basket storage box is suitable for the kitchen, office, bathroom, living room, bedroom, and other places where small objects are stored. Create more space in any open space such as cabinets, or storage closets.

The installation of these plastic drawer cases is very simple without tools, and it is easy to put them together.

The quality of this product is PP, which is durable and easy to clean. Simple and generous, perfect design style, very versatile.

Durable wheels make it easy and convenient to pull in and out from anywhere, making transport simple and easy. 

Both baskets are present with easy-grip handles and wheels.

Material: Plastic ; Dimensions: Length = 38, Breath = 24, Height = 48 

Introducing the Homestraps Wheels of Wonder is a Versatile drawer with an open Top and a Removable Drawer - a stylish and functional storage solution designed to simplify your organization's needs. This innovative drawer unit combines the convenience of an open-top compartment with a removable drawer, offering you the best of both worlds.

Constructed with high-quality materials, this drawer unit is built to last. The sturdy frame ensures durability, while the sleek design adds a touch of modern elegance to any space. The open top allows easy access to frequently used items or those that require taller storage, making it perfect for storing books, documents, or taller objects.

The removable drawer provides additional storage options and allows for flexible organization. Whether you need to store smaller accessories, office supplies, or personal belongings, the drawer can easily be detached and used independently, providing you with customized storage solutions.

With its compact size, this 2-layer drawer fits seamlessly on desks, countertops, shelves, or any area where space is limited. It is ideal for home offices, classrooms, dorm rooms, or any environment where efficient organization is desired.

Assembly is a breeze with the included instructions, and the drawer unit is easy to clean and maintain, ensuring hassle-free usage. Upgrade your organization game and declutter your space with the versatile 2-Layer Drawer with Open Top and Removable Drawer today!