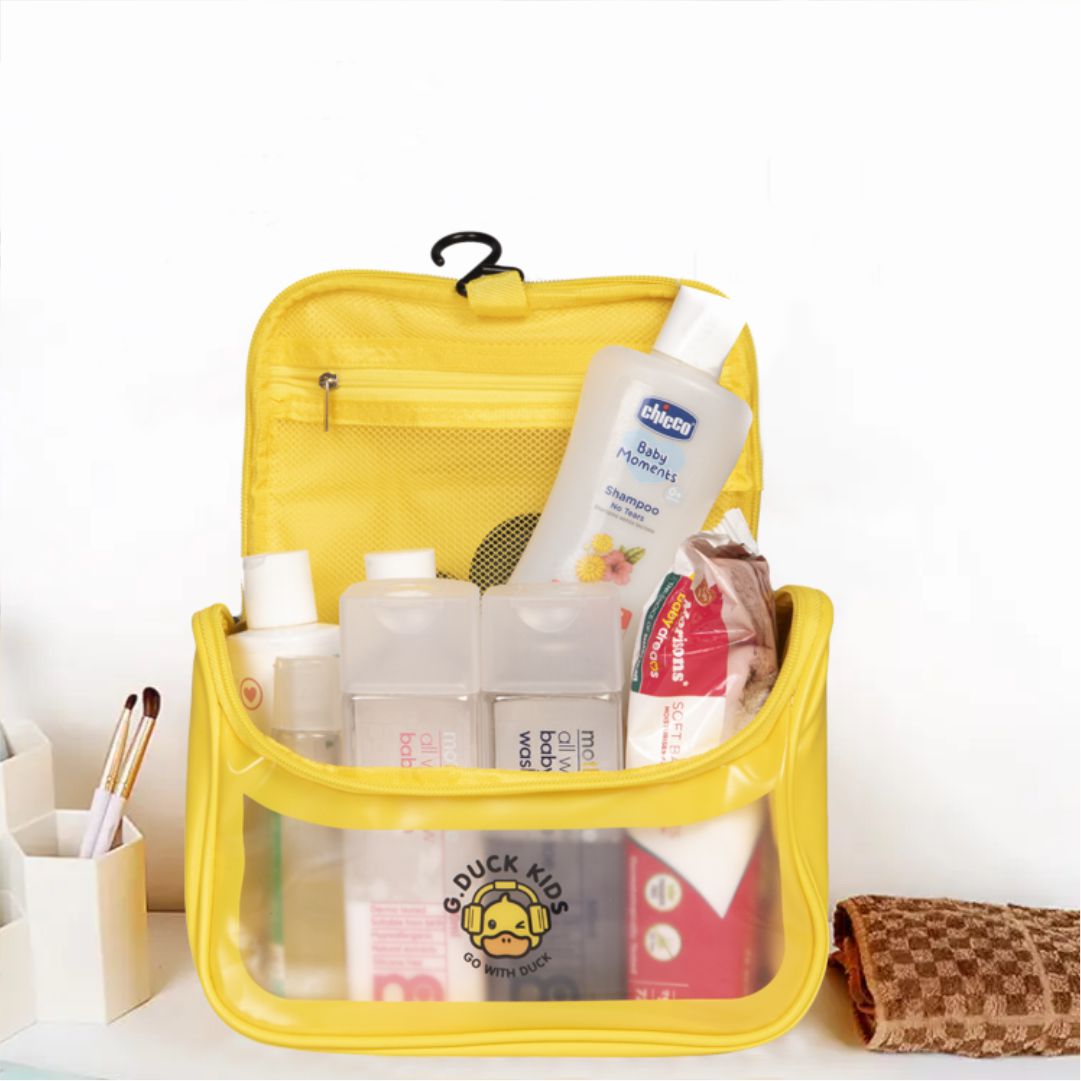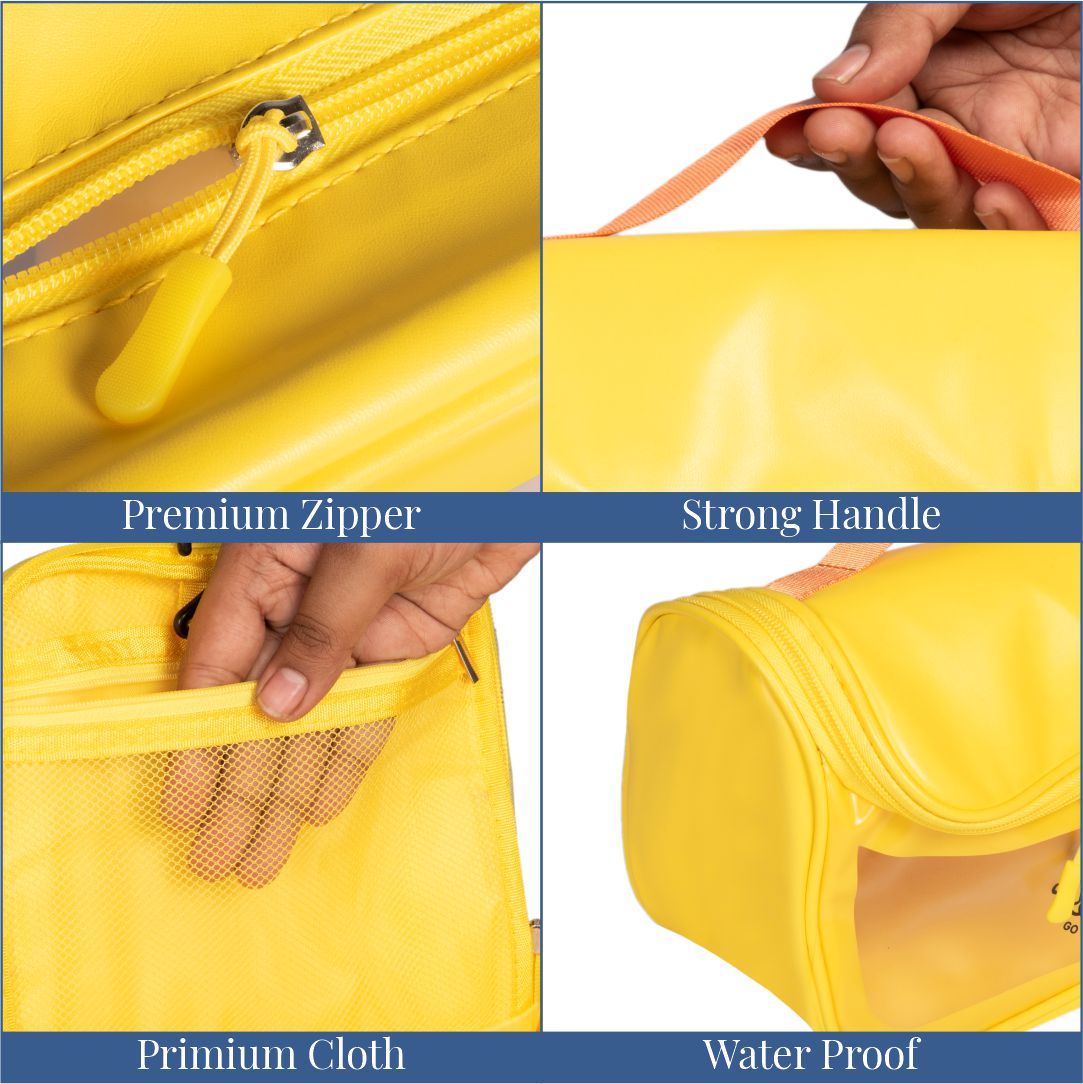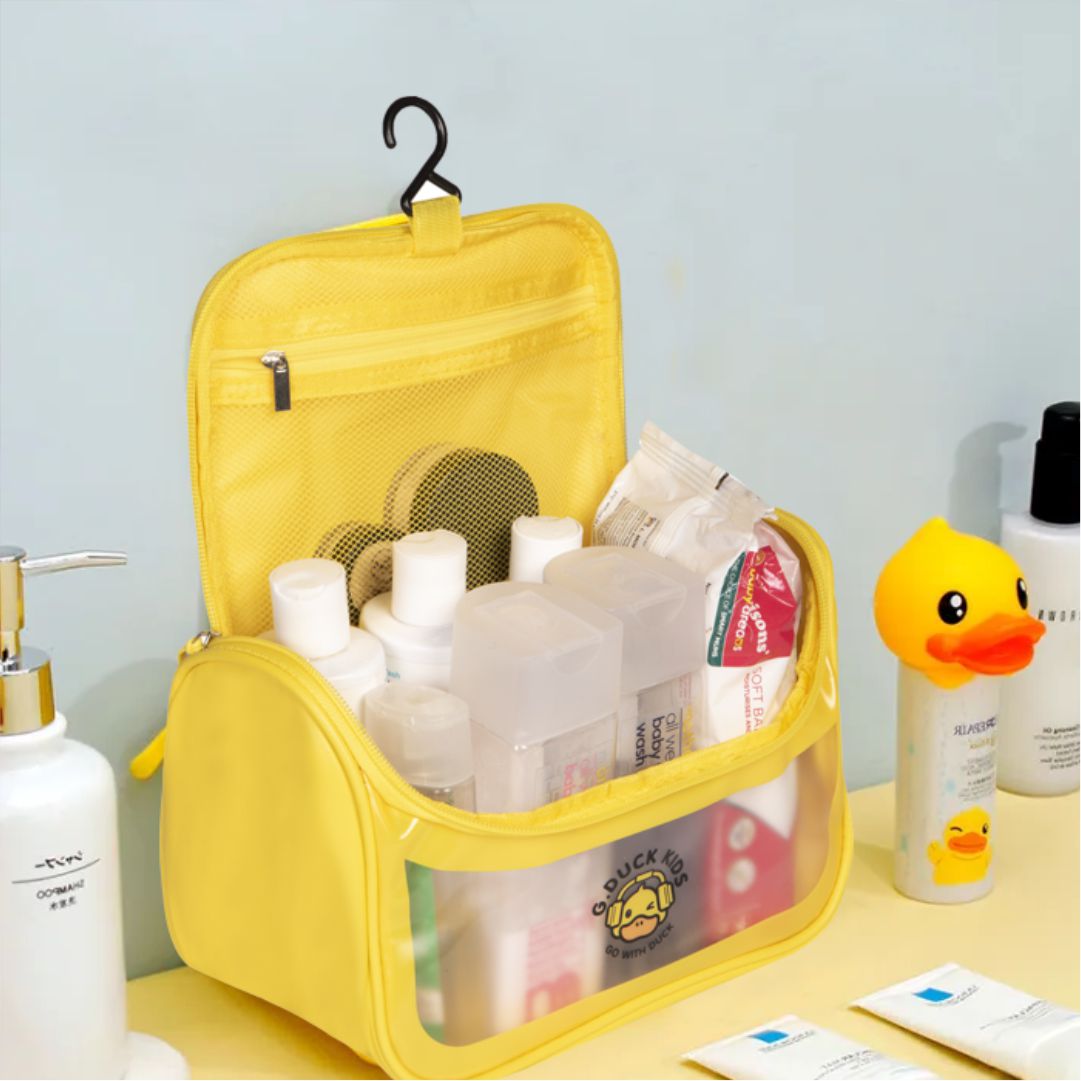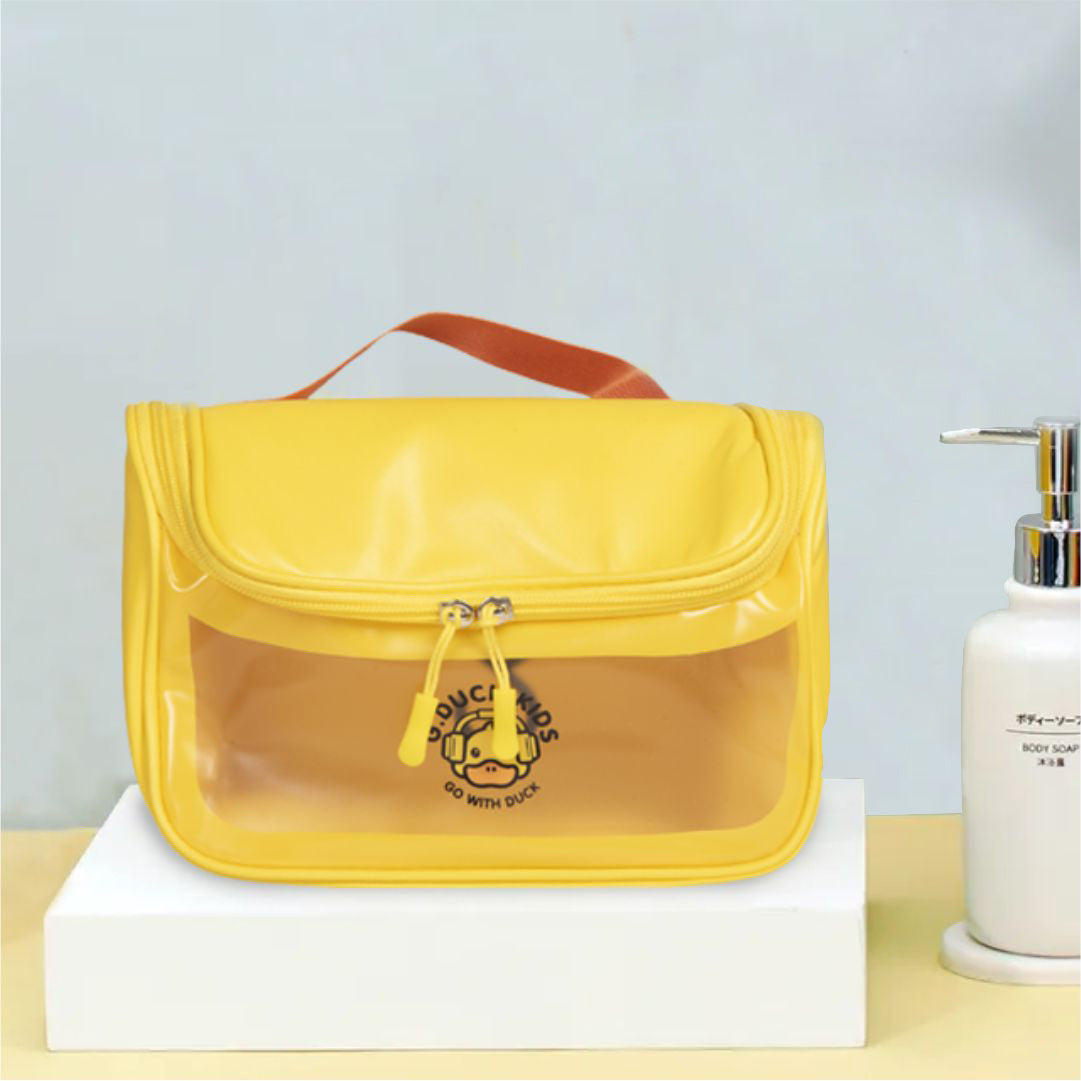 Wash and Go Case | Toiletry Travel Organizer Storage Hanging Pouch with Handle
Specs & Features:

Material: PVC+PU
Dimensions: 23cm length, 12cm breadth, and 15cm height
Color: Yellow
Waterproof, sturdy, durable, lightweight, portable, large-capacity wash bag with premium quality mesh fabric, handle, and zipper.
The wash bag has 2 compartments, 1 main large transparent, and 1 mesh zipper compartment. The bag has a handle and hook for easy carry and a hanging facility inside the bathroom or room.
You can easily put in shampoos, lotions, perfumes, cosmetics, medicines, stationery, and other small items. Use it as a cosmetic bag, a travel wash bag, or even a stationery bag, which is convenient for outdoor activities, business travel, vacation travel, or gym.
The wash bag has a premium quality zipper with a dual handle, the handle helps you to hang the bag on the bathroom door, shower rod, towel rack, or while traveling.

Introducing our Large Capacity Cosmetic Travel Bag, the perfect companion for your beauty essentials on the go! This versatile makeup travel bag is designed to keep your cosmetics organized and easily accessible while you're traveling or simply on the move. With its spacious interior, this makeup storage bag offers ample room to accommodate all your favorite makeup products, skincare items, and more. No need to leave anything behind! Crafted from high-quality materials, this portable cosmetic bag is both durable and lightweight, making it ideal for travel. The sturdy handle & hook to hang adds convenience, allowing you to carry the bag with ease. Whether you're jetting off on a vacation or heading to the gym, this makeup travel bag is designed to withstand the rigors of daily use. Not limited to makeup storage, this versatile bag can also be used as a wash bag for your toiletries. It's the perfect size to hold your toothbrush, toothpaste, shampoo, conditioner, and other essentials. Keep your personal care items organized and accessible. Organize your makeup, skincare, and toiletries in style, and enjoy the convenience of having everything at your fingertips. Get ready to travel with confidence and stay effortlessly chic with our portable cosmetic bag!