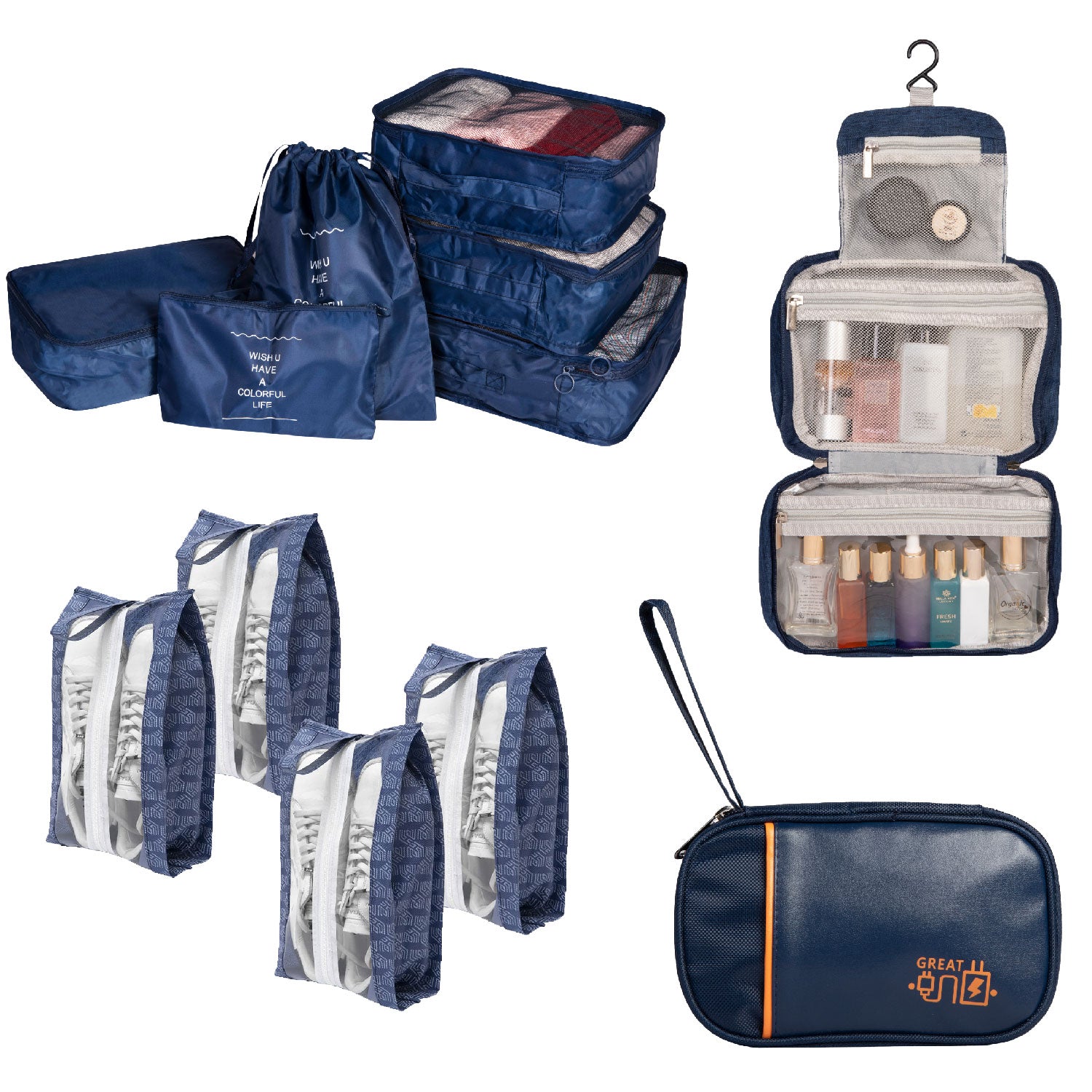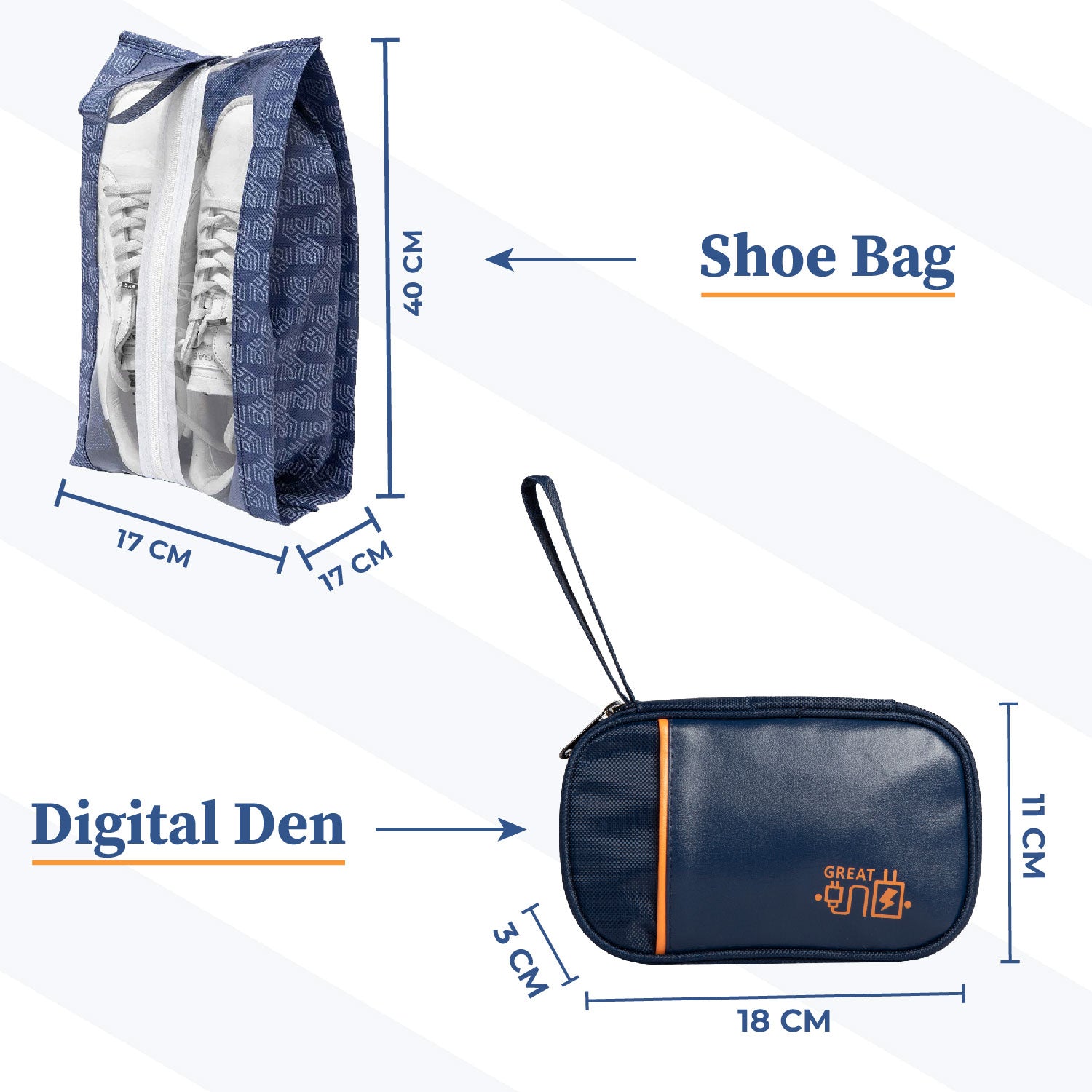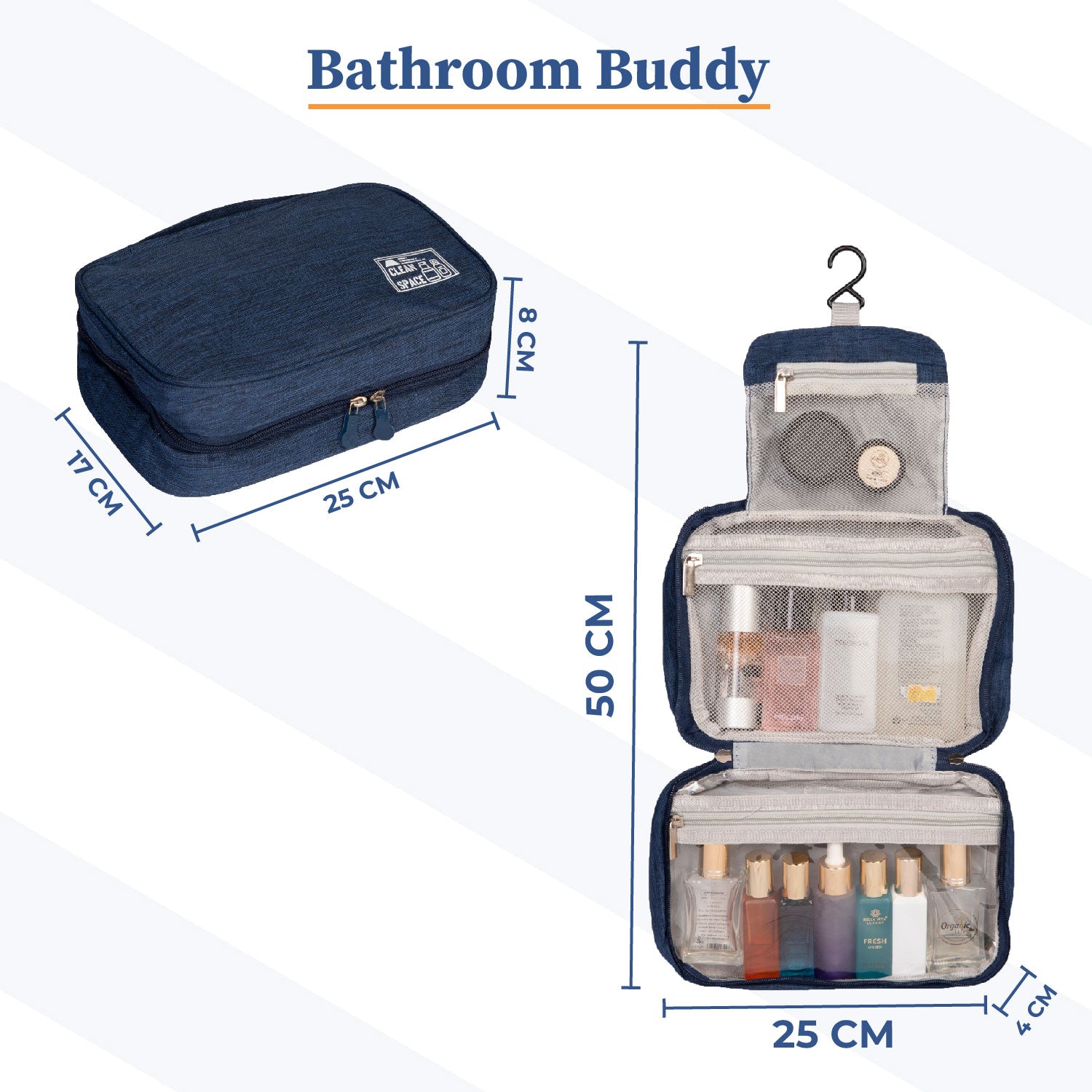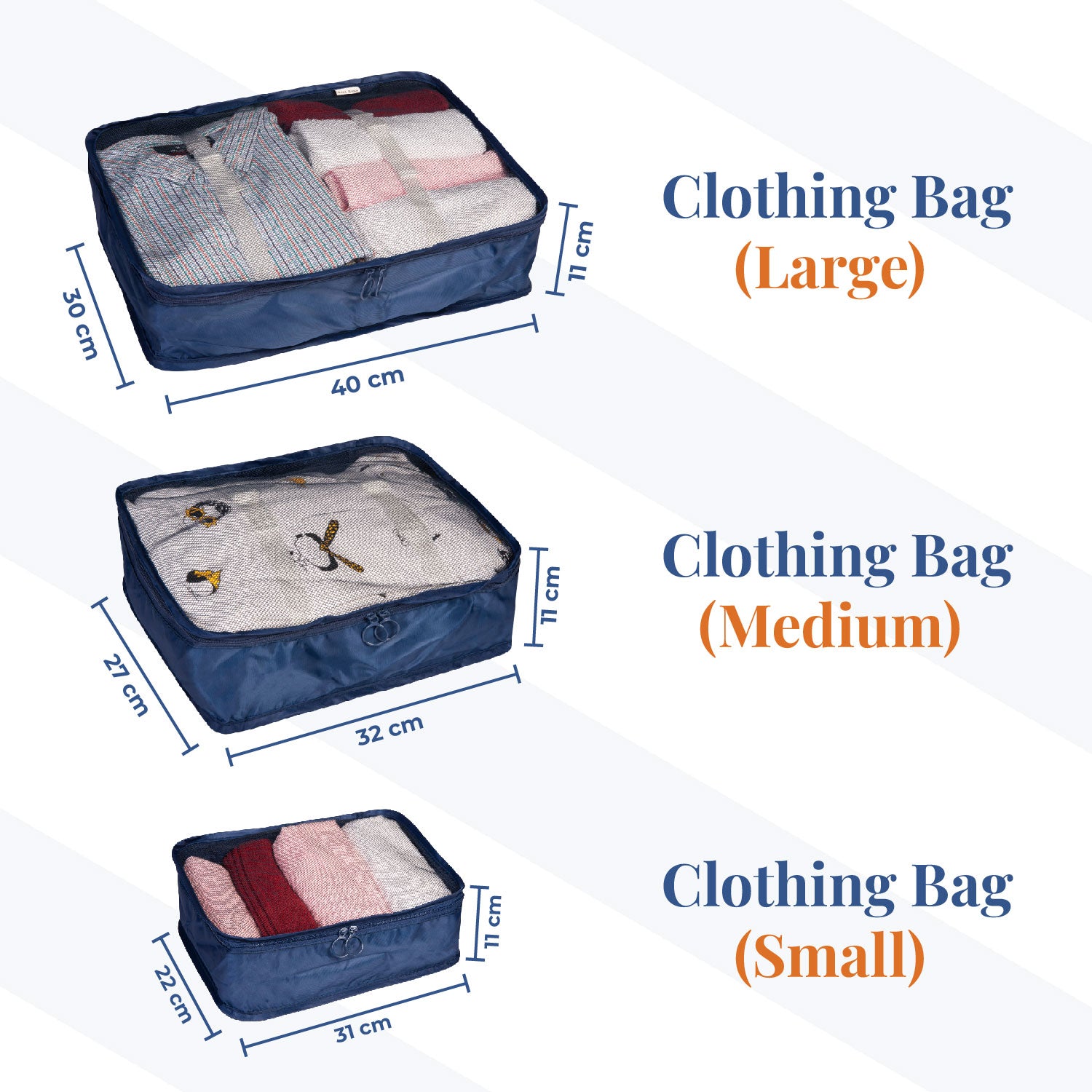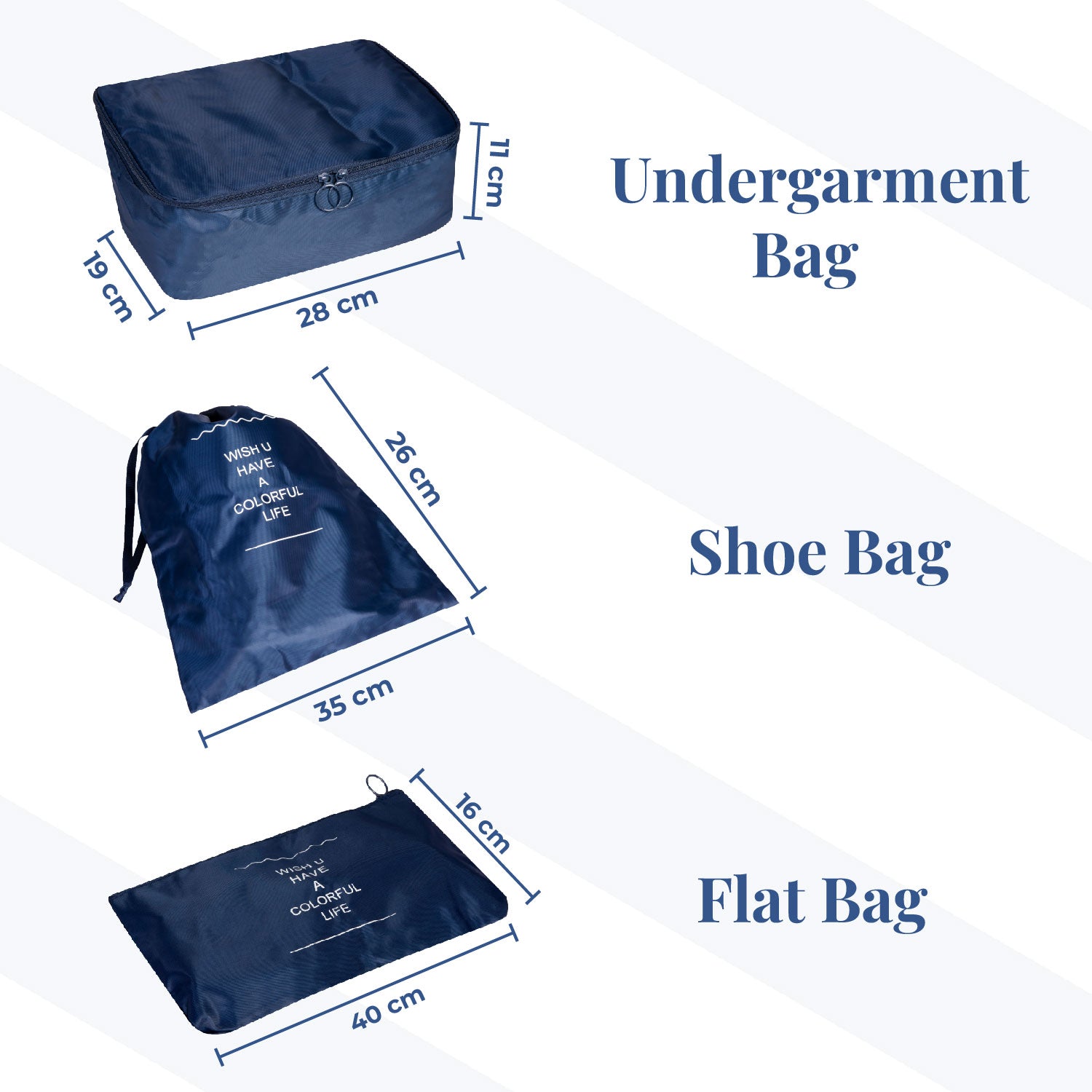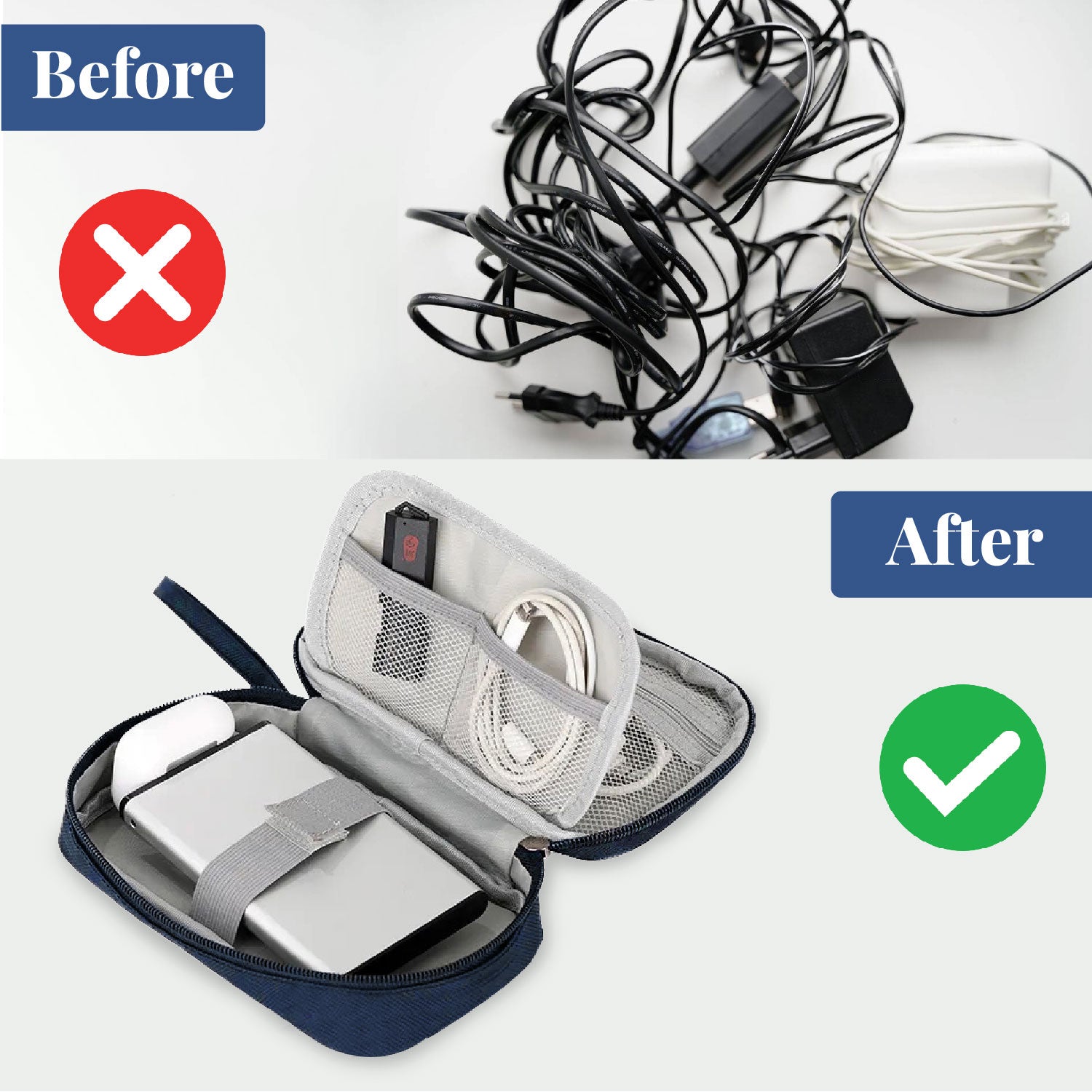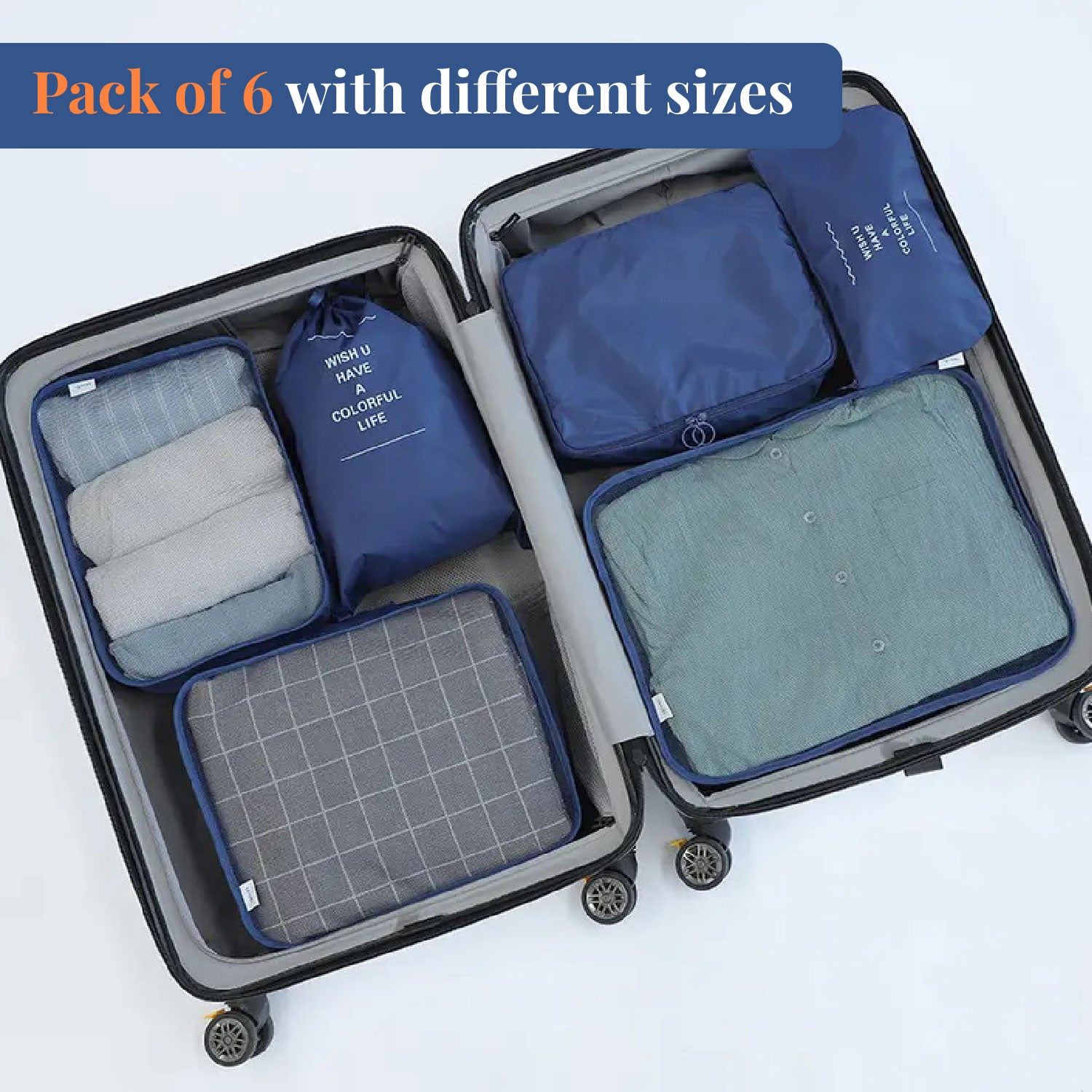 Wanderlust Organizer Set
Spec & features:


Color: Navy Blue
Package Conatin: 1pc of Travel tetris, 1pc of Bathroom Buddy, 1pc of Digital Den and 4pc of shoe pouch

Introducing the ultimate travel companion for men: the Father's Day Special Combo! This carefully curated collection features five essential organizers designed to keep all your gadgets, clothes, cosmetics, and shoes perfectly organized and easily accessible during your travels.
Gadget Organizer: Say goodbye to tangled cables and misplaced gadgets. This organizer offers multiple compartments and elastic loops to securely hold your chargers, earphones, and other electronic accessories. It's designed to protect your devices from scratches and keep them within reach whenever you need them.
Packing Cubes: Efficiently maximize your suitcase space and keep your clothes neat and wrinkle-free with these packing cubes. This set includes various sizes to accommodate different clothing items. Simply roll your garments and place them in the cubes, and you'll have a well-organized suitcase in no time.
Toiletries Organizer for Men: This unique organizer is specifically designed to accommodate men's grooming essentials. With multiple compartments, pockets, and a sturdy hook, you can effortlessly hang it in the bathroom or wardrobe to have quick access to your razors, shaving cream, toothbrush, deodorant, and other personal care items.
Shoe Pouch Bag: No more worrying about dirtying your clothes with your shoes. This practical shoe pouch bag offers a separate compartment to keep your footwear safe. It's large enough to fit most shoe sizes and features a durable zipper to ensure secure storage.
The Father's Day Special Combo is the ideal gift for any travel-savvy man who appreciates staying organized on the go. Whether it's for business trips, vacations, or weekend getaways, this combo ensures that everything you need is conveniently stored and ready for your next adventure.