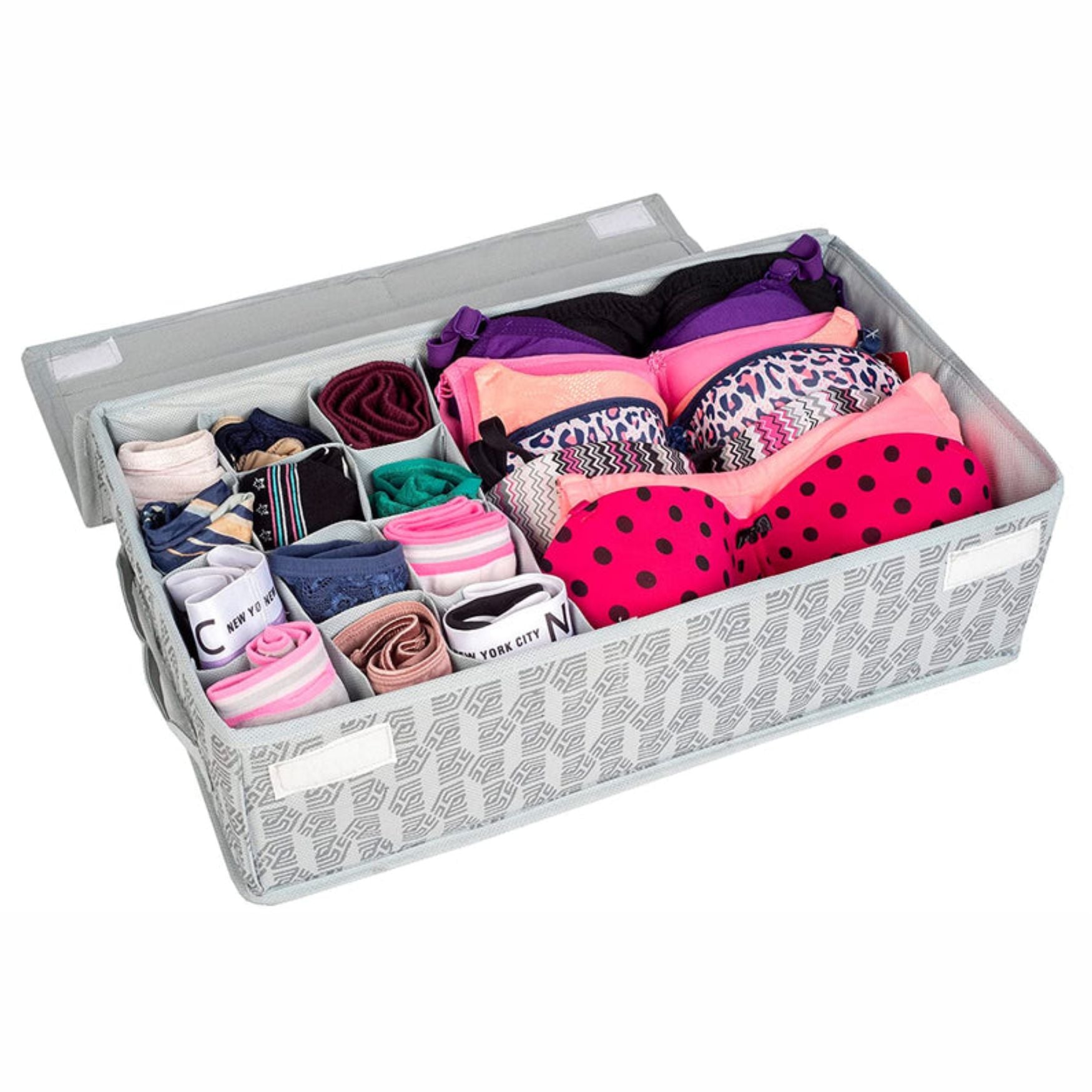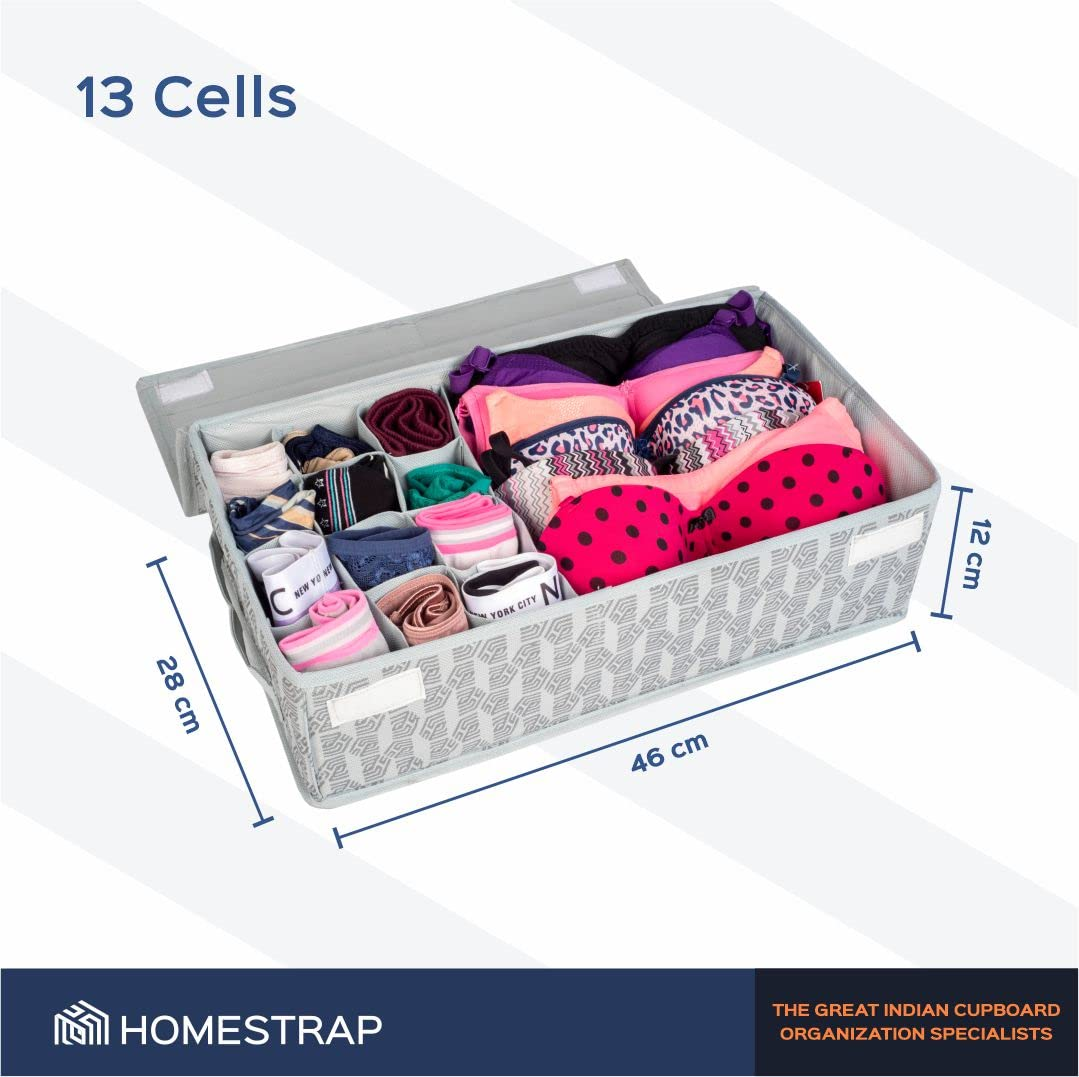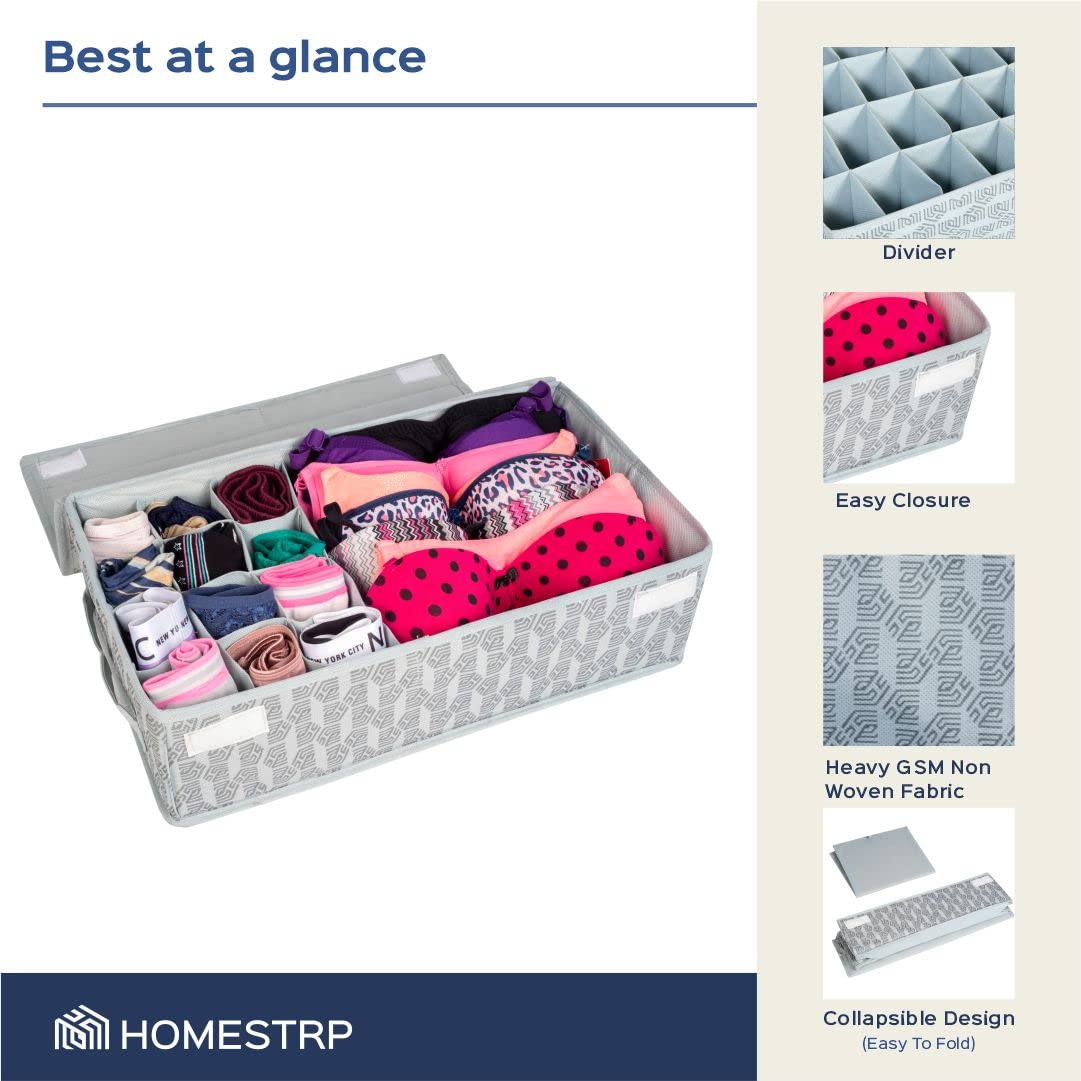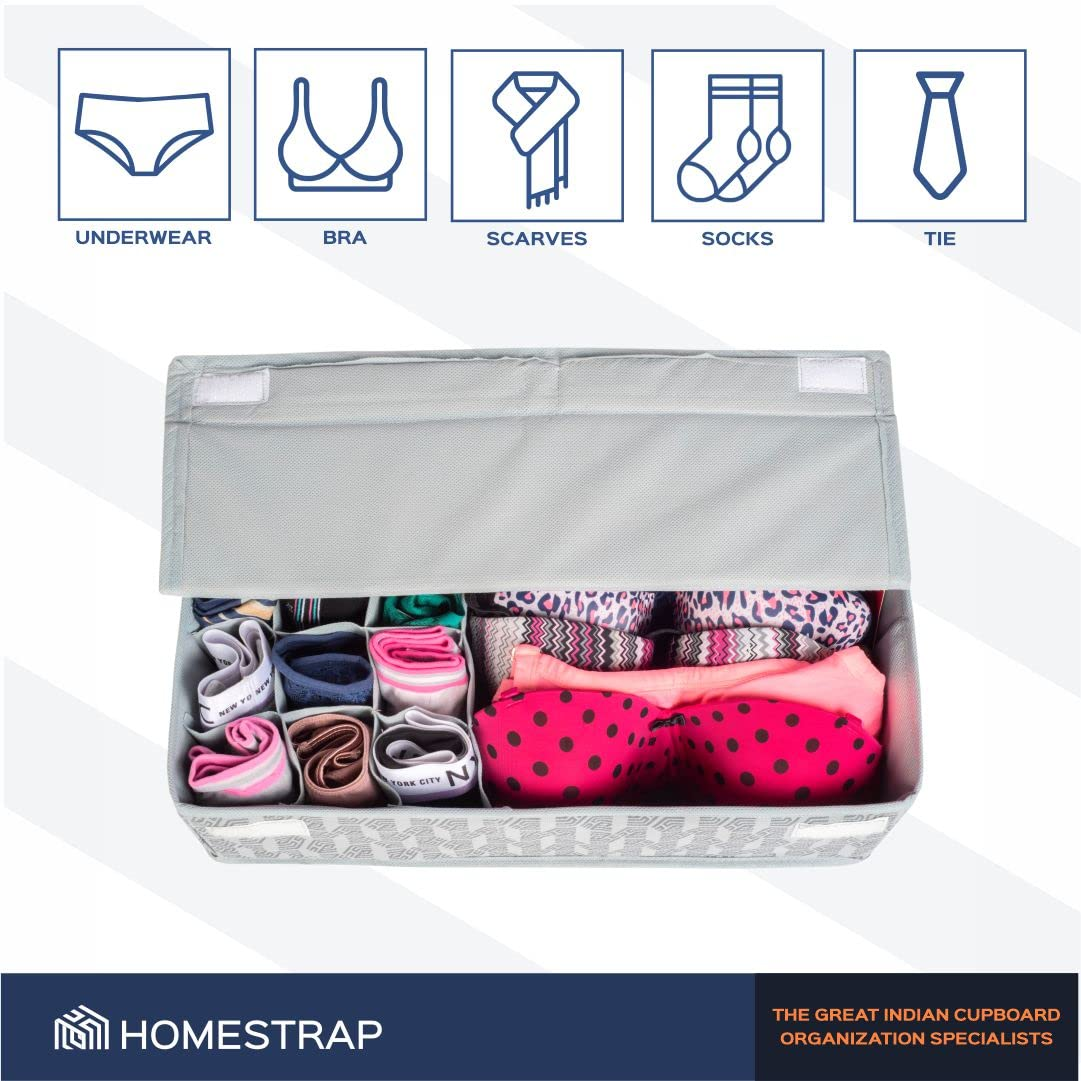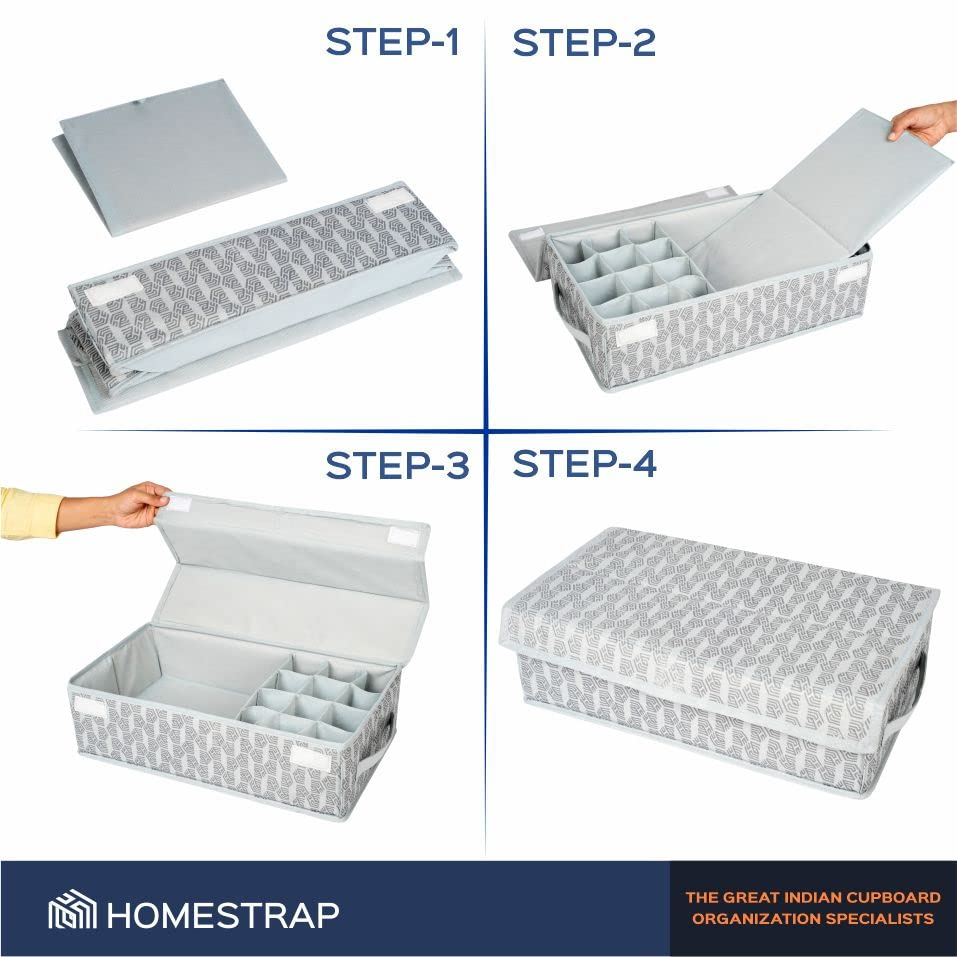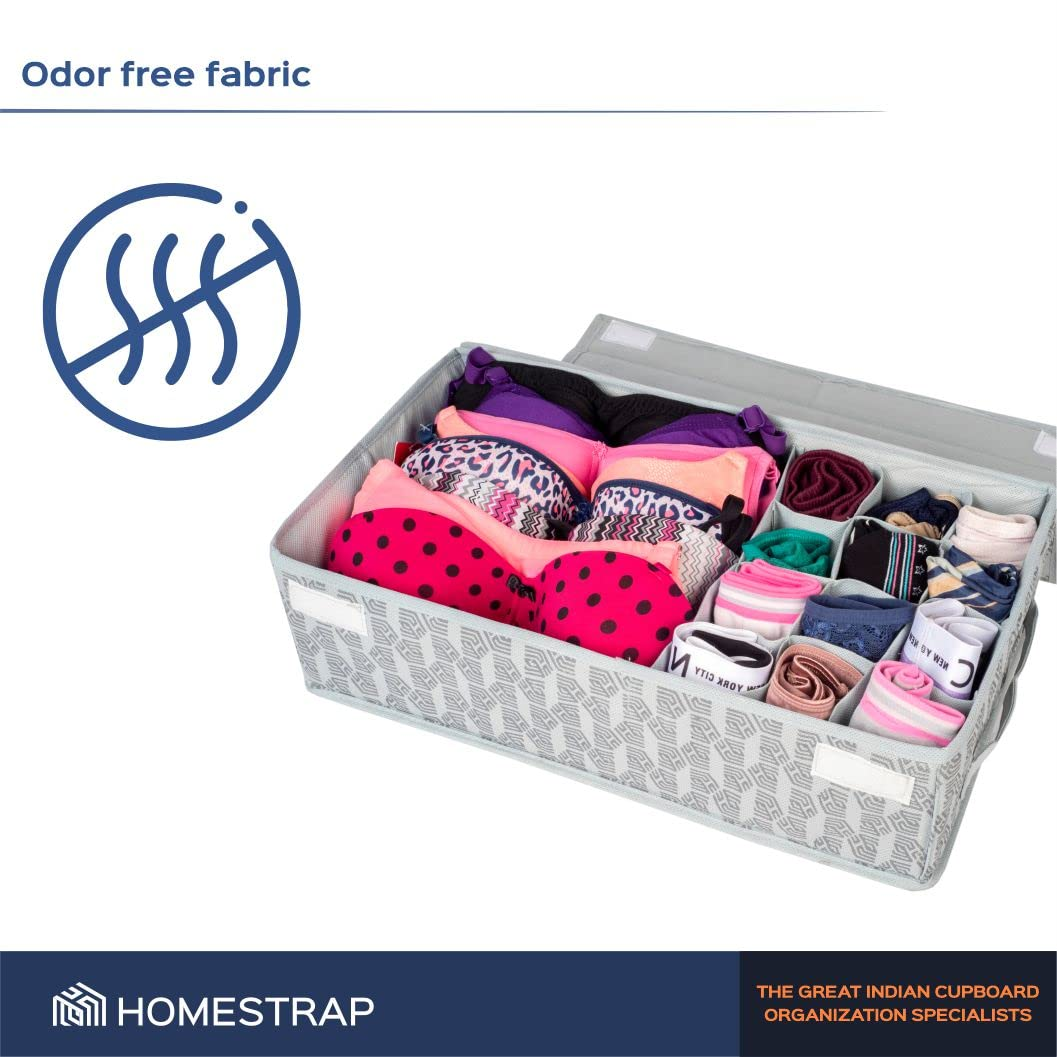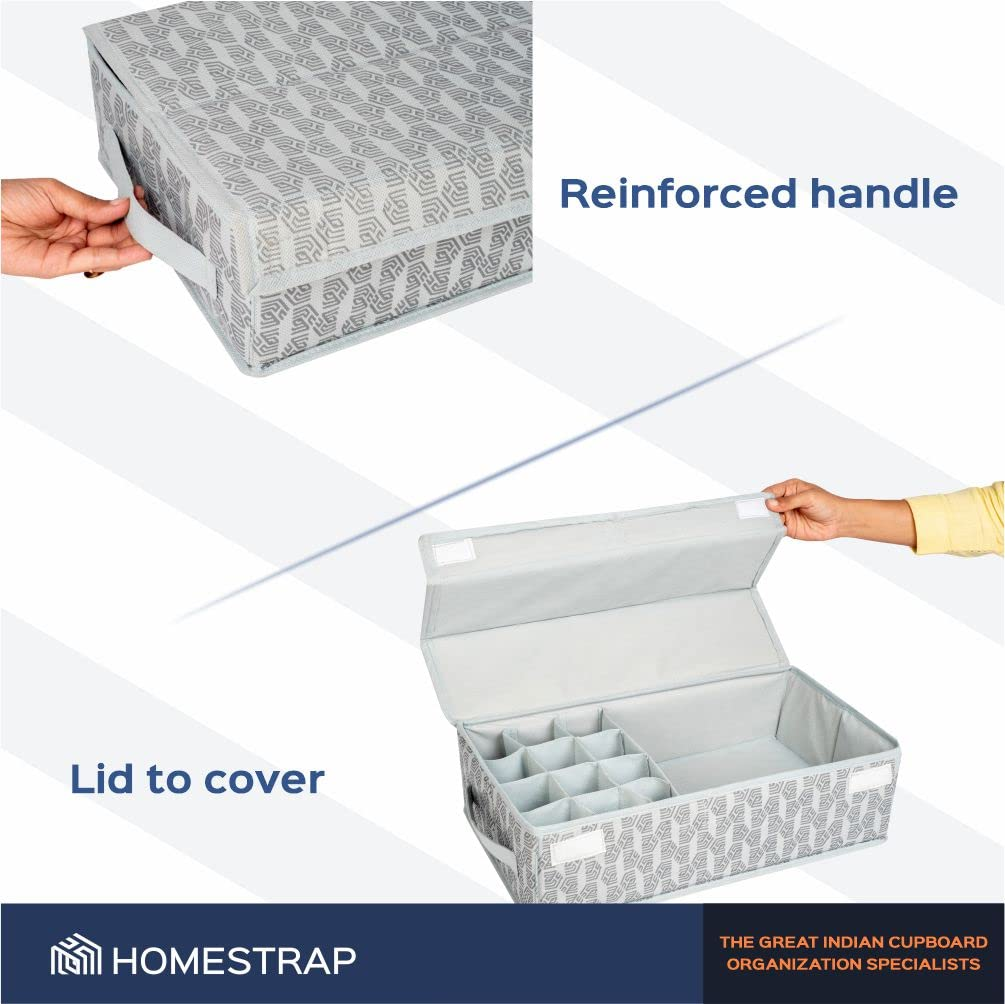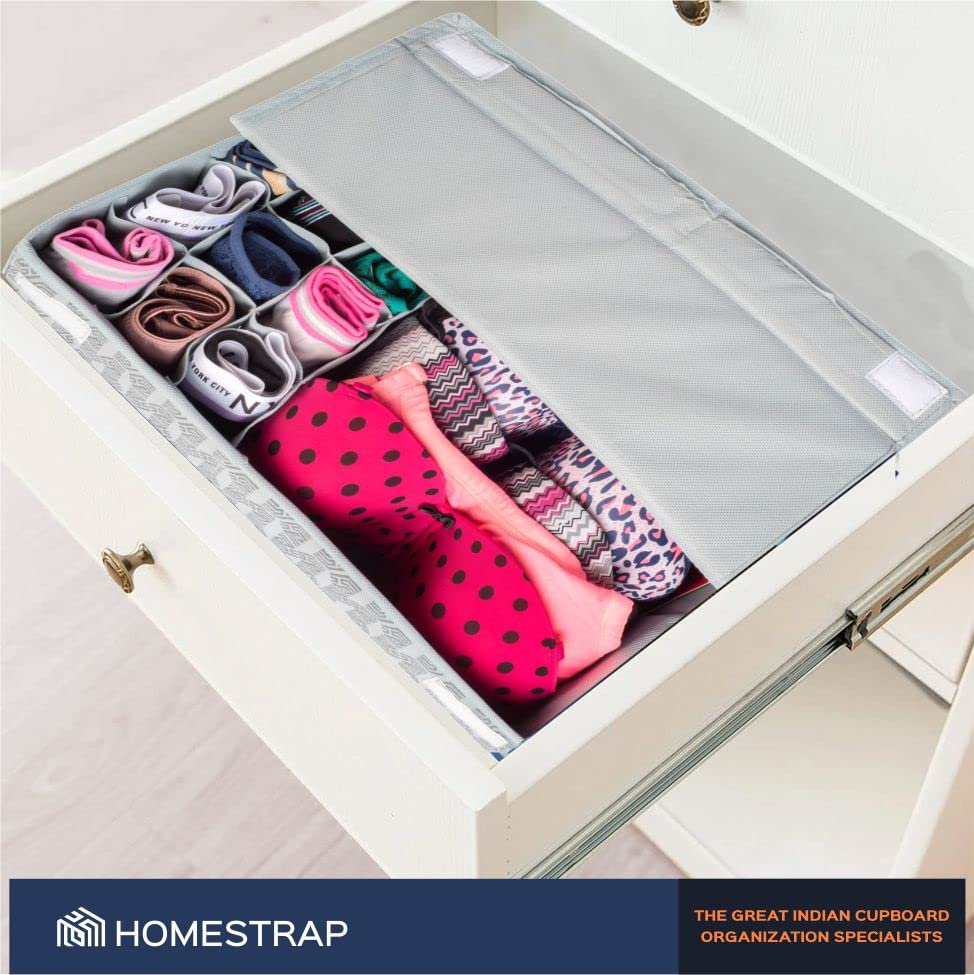 Undergarment Organizer
Specs & Features:


Material: Non-Woven
Dimensions: (L) 46cm, (W) 28cm, (H) 12cm
Undergarments Organizer & Storage Box with Lid & 13 compartments
Easy to see your stuff and access what you want quickly
Perfect for organizing, can be used for clothes, ties, watches, cufflinks, crafts, stationery, perfumes, cosmetics, makeup, toiletries, and so on.
Clean with a damp cloth
Lightweight, Portable, Collapsible, Space Saver

Homestrap Innerwear/lingerie Storage Box Organizer is very useful for keeping all your small garments. This Lingerie Storage Box or Undergarments Organizer for women is Made of Durable, Moisture-Proof, Non-Woven Fabric with a Lid that Prevents your Garments from Moisture, Dust, and Moths and also gives pleasing and elegant looks to your wardrobe. It makes your innerwear or accessories easy to find and keeps your living space well organized. This organizer has a good storage capacity. There is 1 compartment available comprising 12 small Grids for storing your Undergarments like Lingerie, Neckties, Socks, Ties, Bras, Panties, Innerwear, Underpants, Handkerchiefs & other Accessories, etc., and 1 compartment for Women's Slips, Padded Bras, Scarves, for Men Vest, for Kid's small clothes, etc. There is also a LID to protect your Undergarments from Dust.