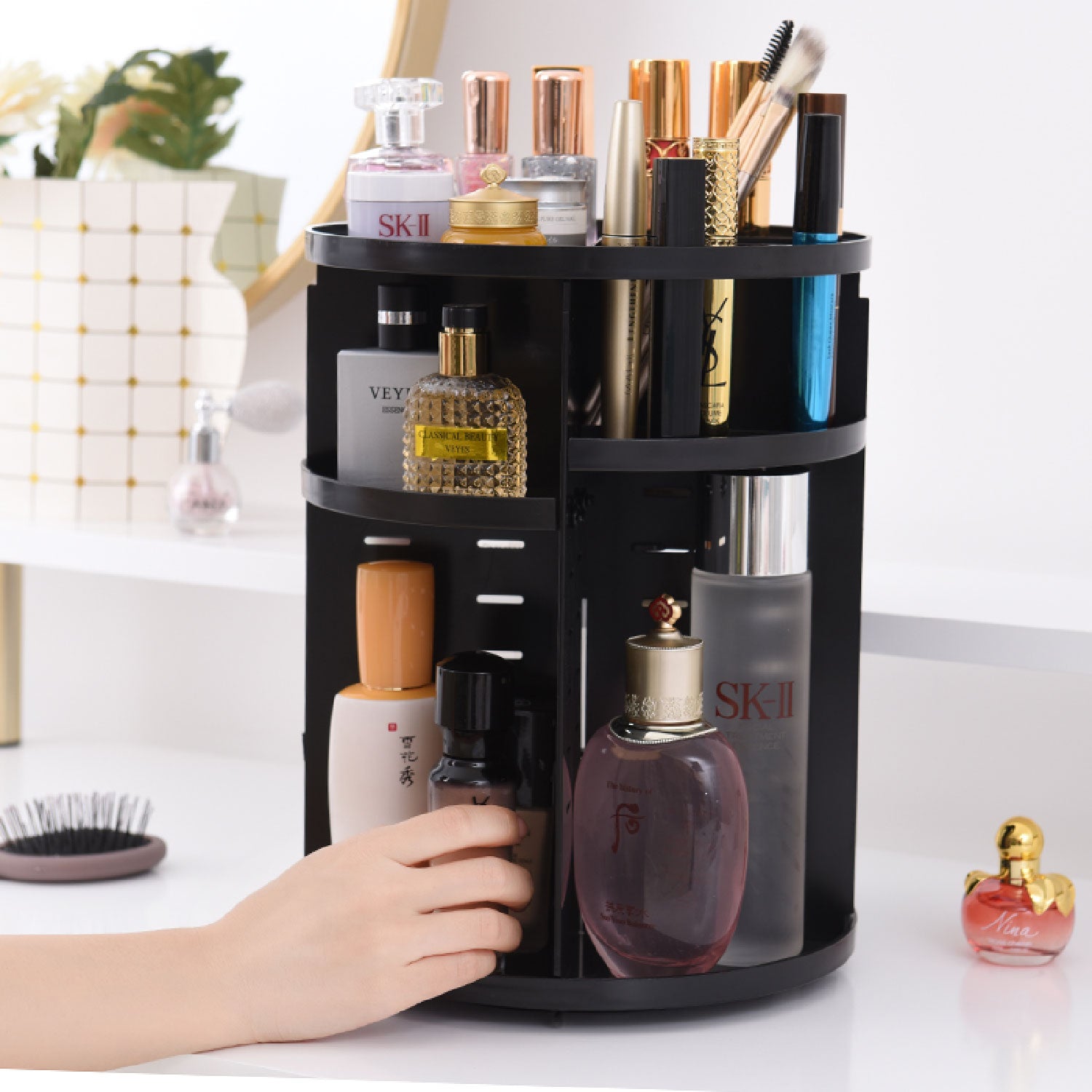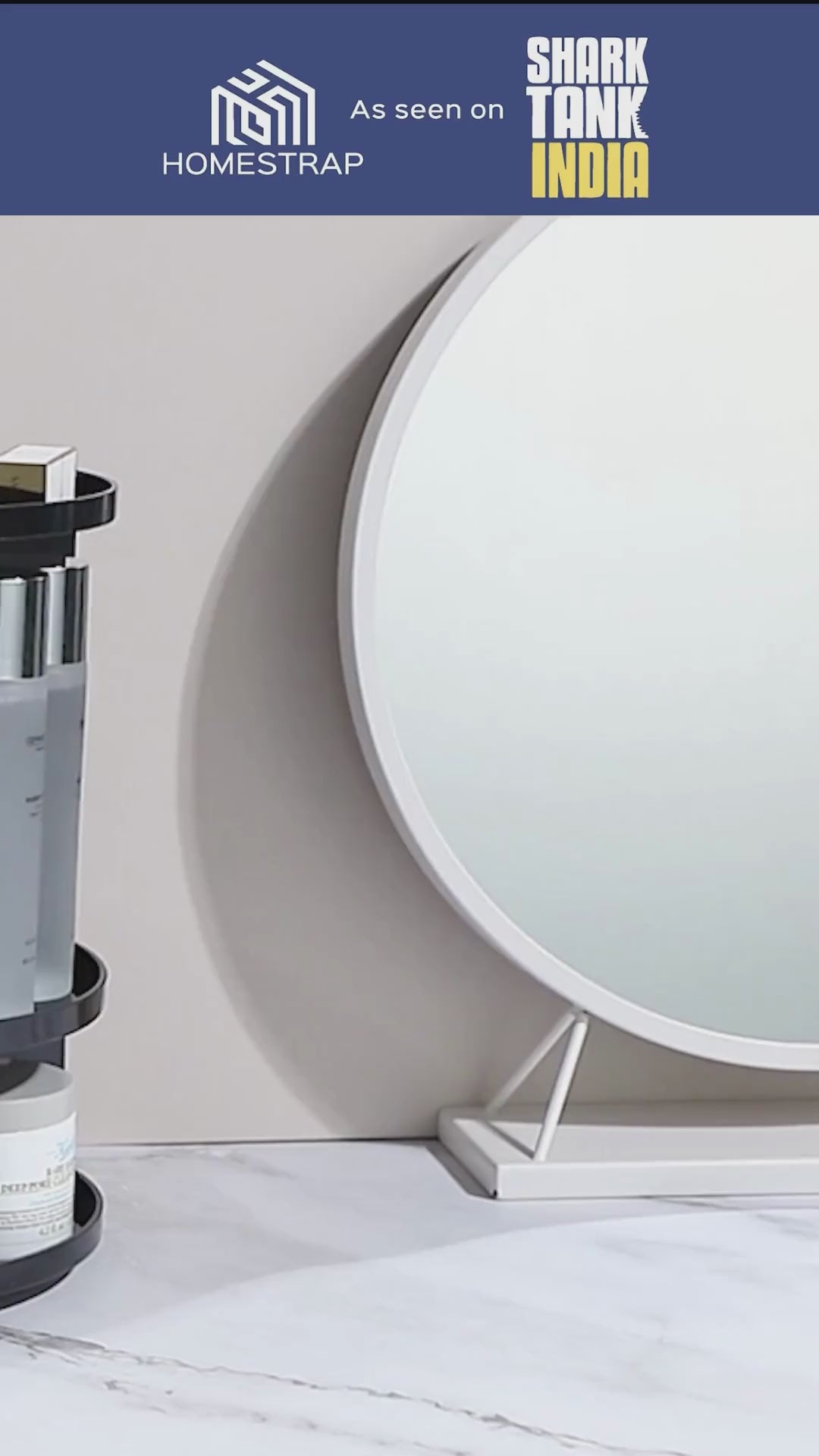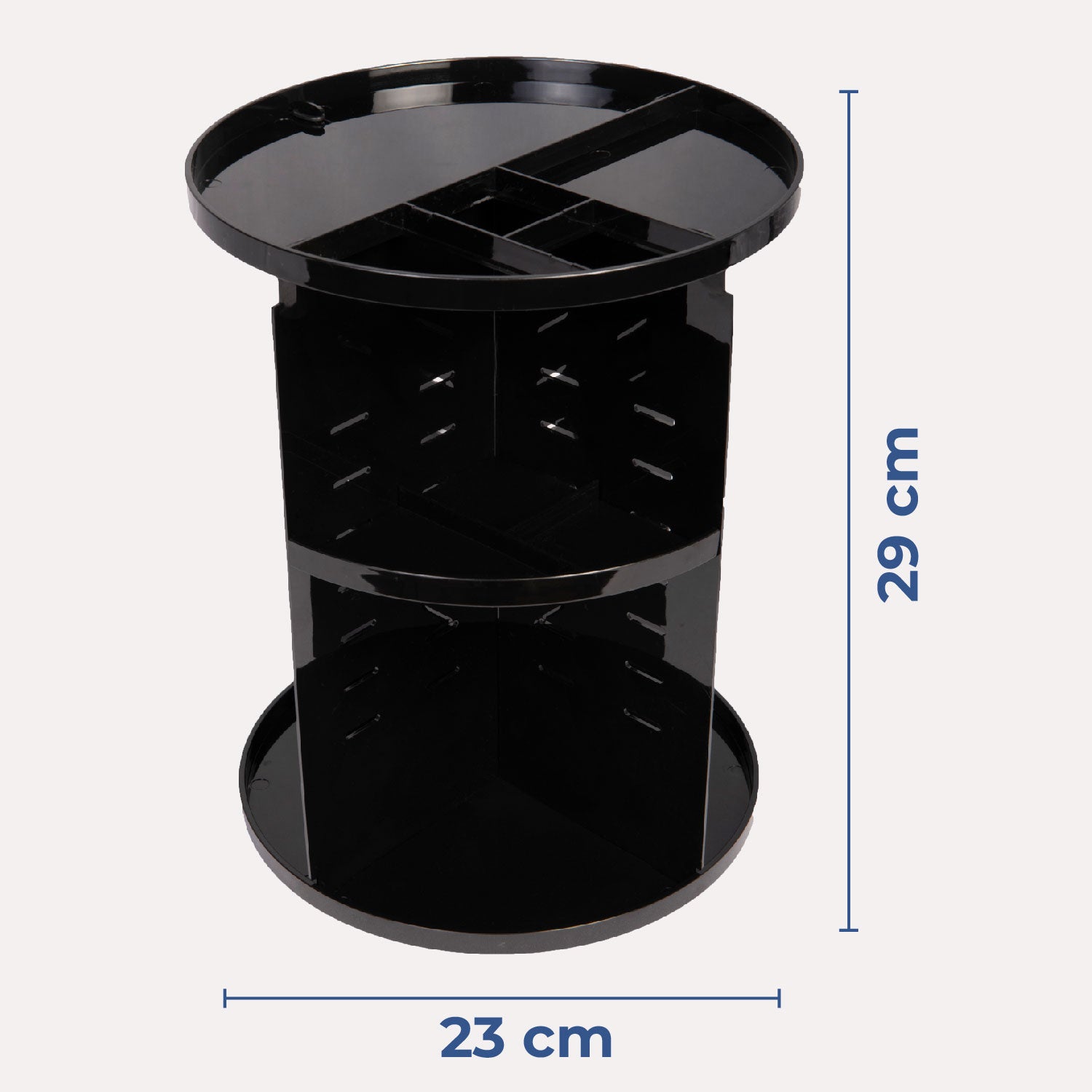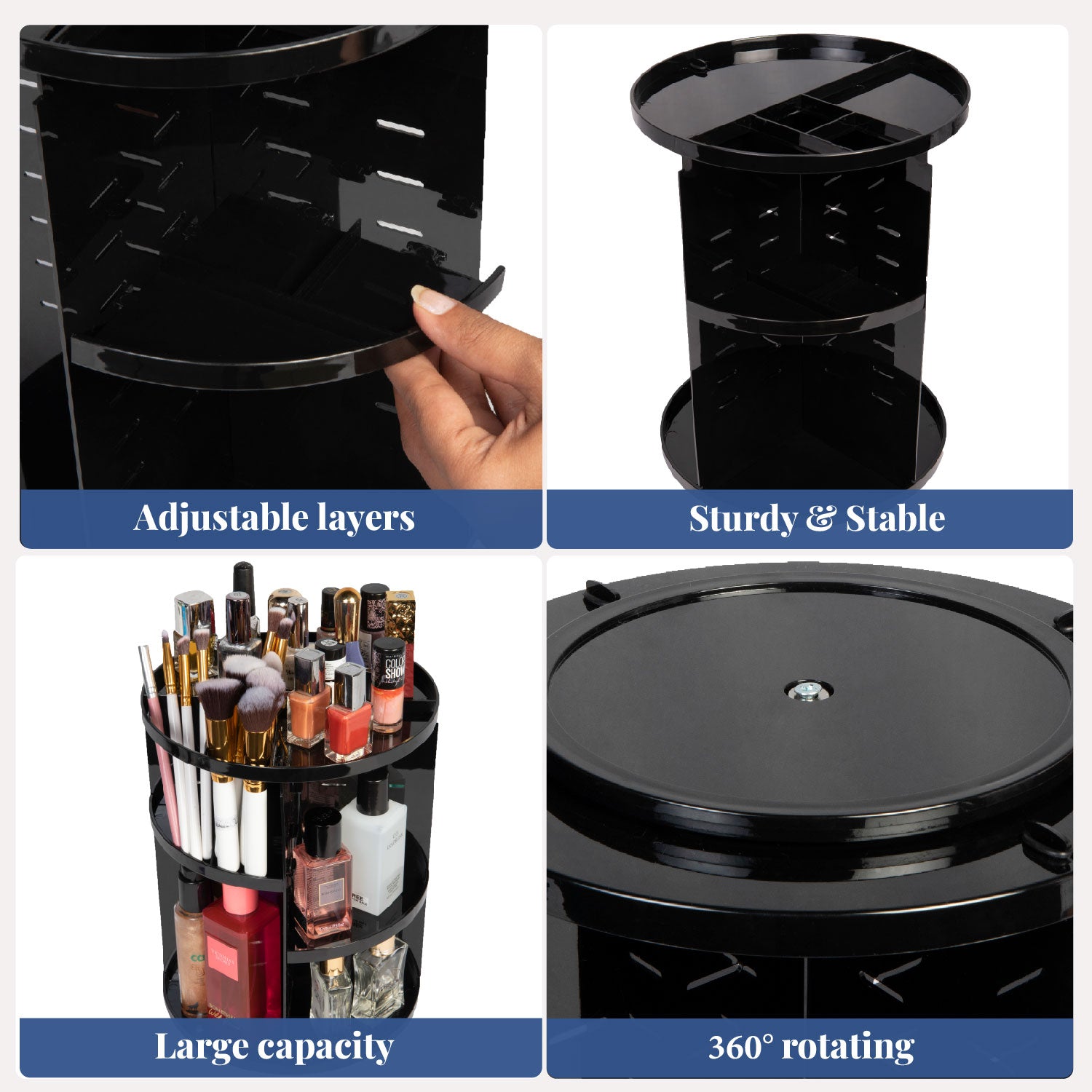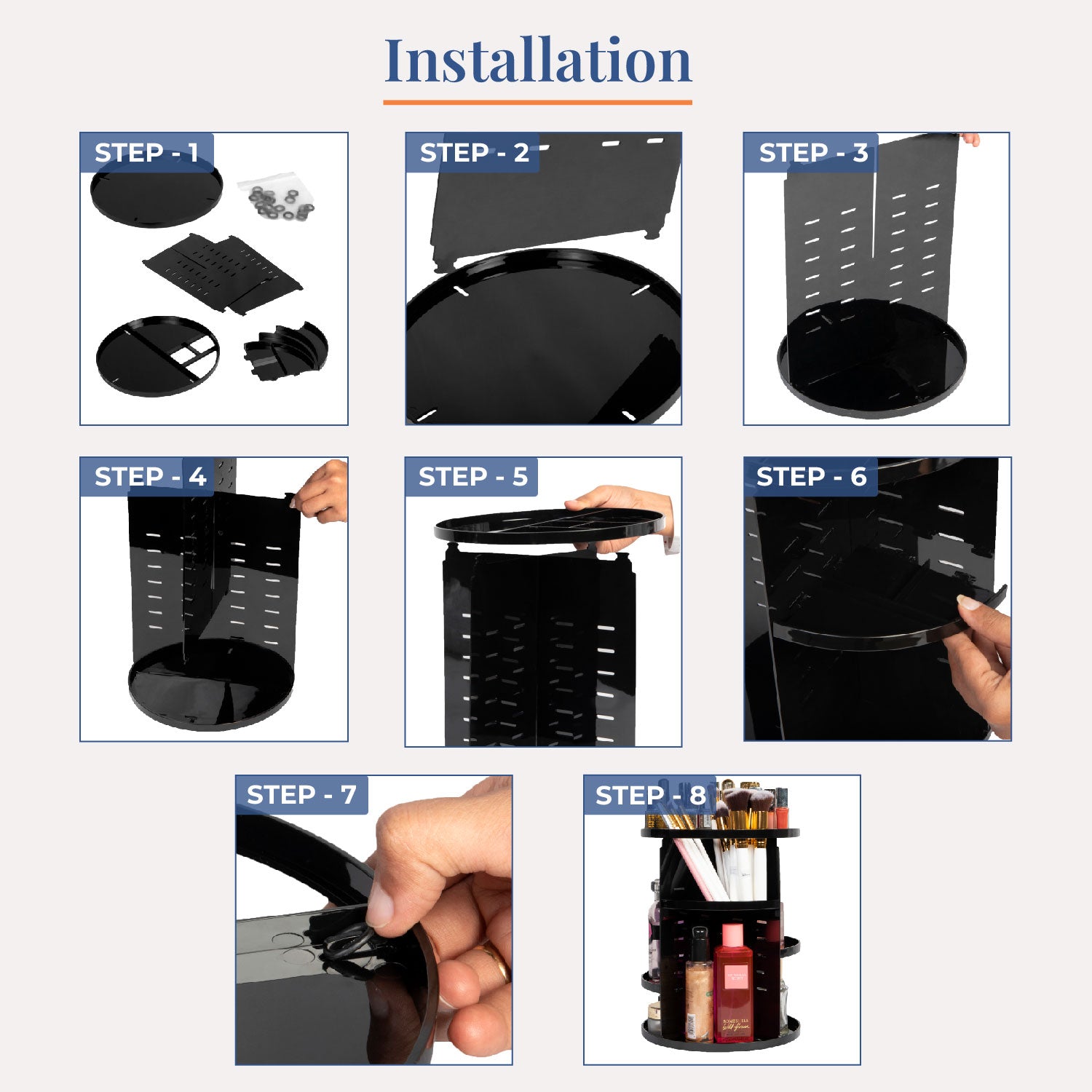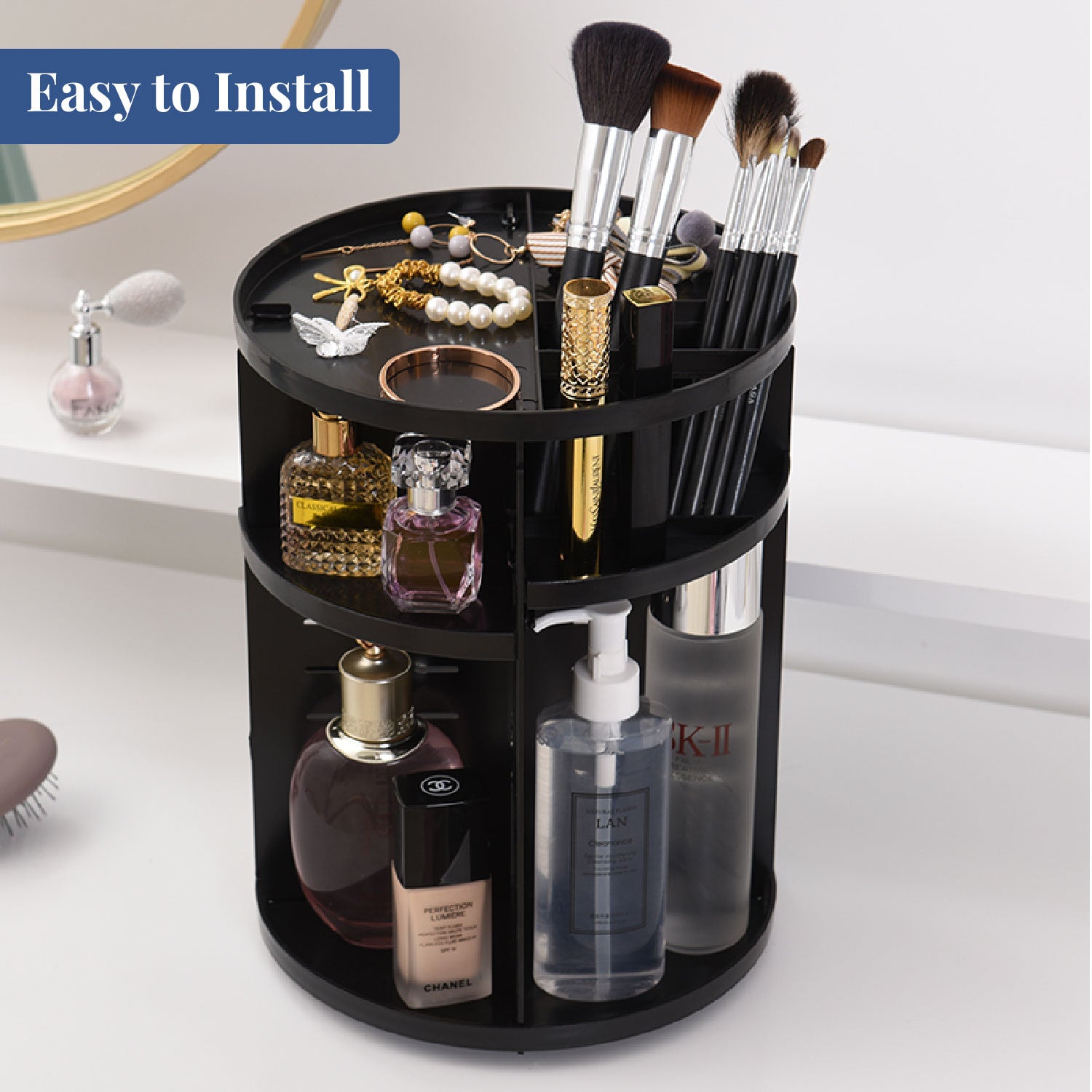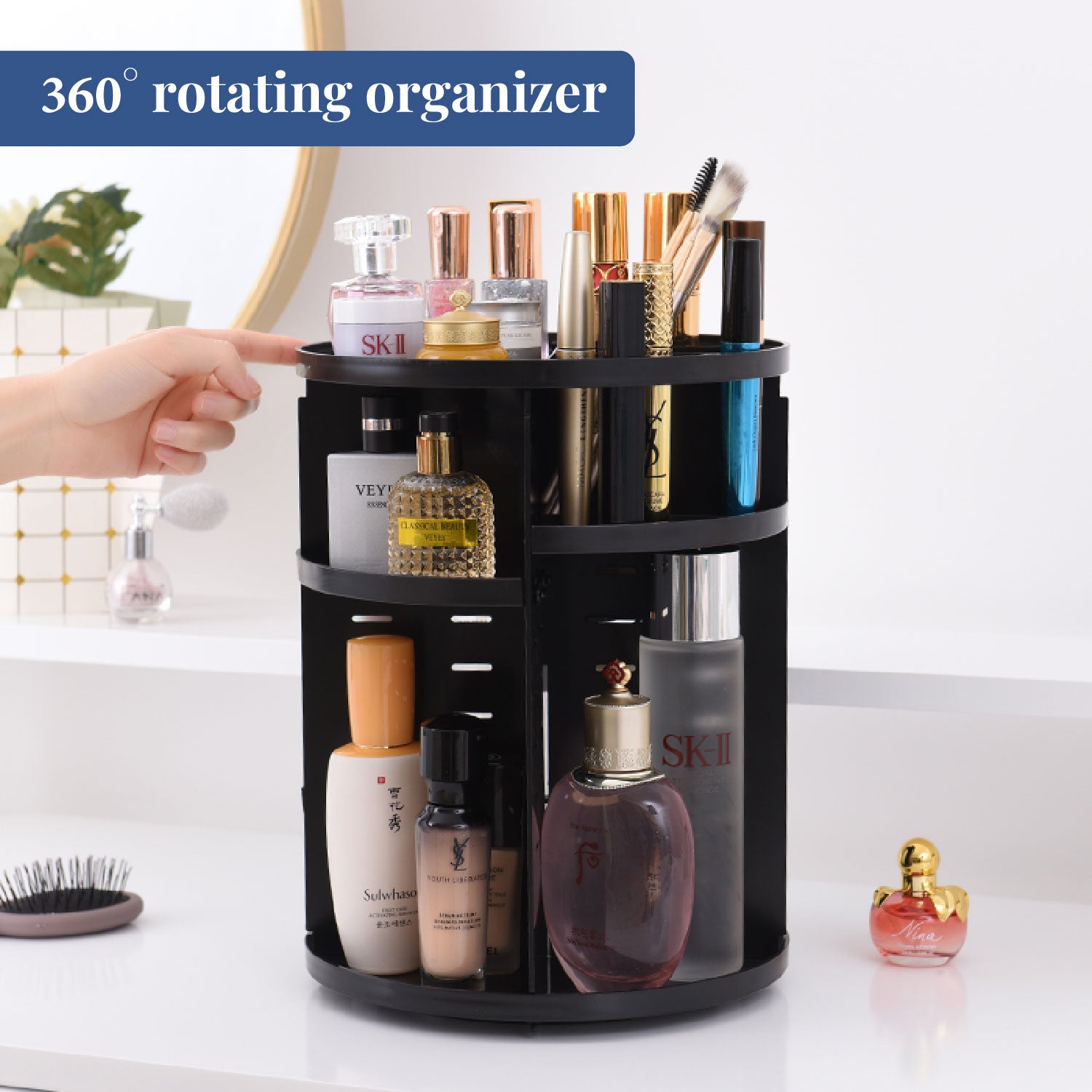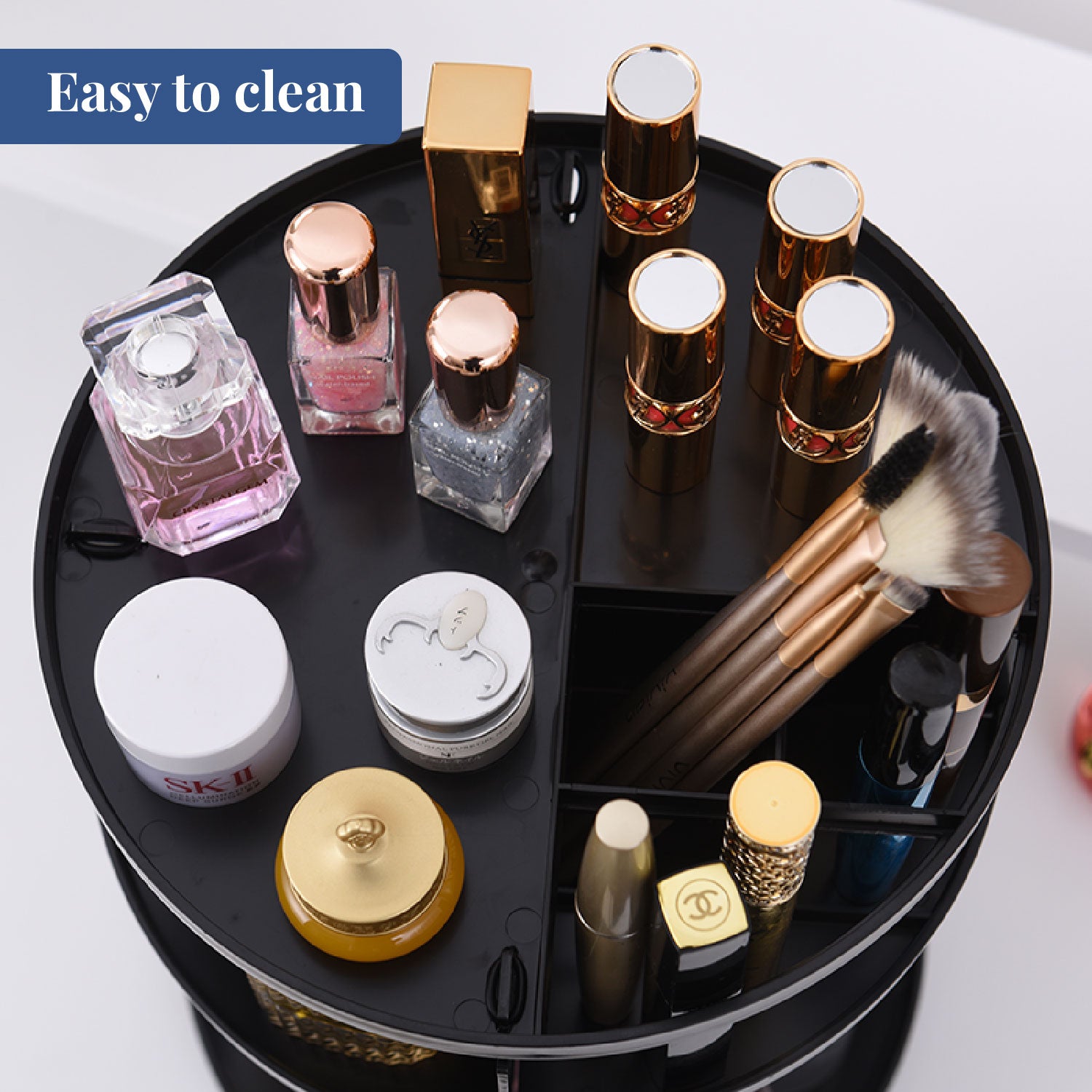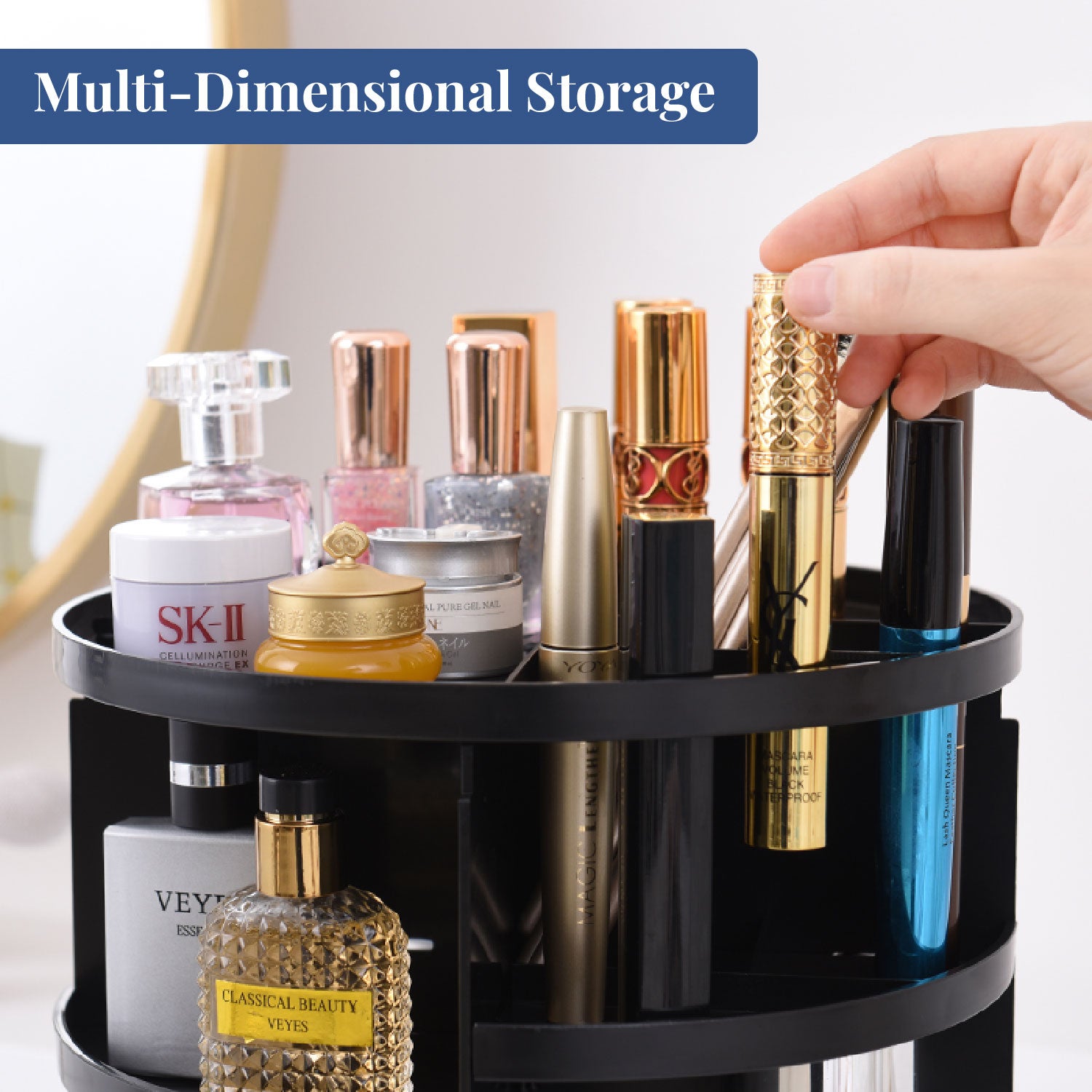 Twist & Take | 360 Rotating Cosmetic Makeup Organizer
Specs & features:

Material: Plastic
Dimensions: Length 23cm, Width 23cm, Height 29.5cm
Accommodates makeup brushes, bottles of skin care products, and other makeup accessories including lipsticks, nail polish, eyeliner, and more.
Allow you to adjust tray height according to the height of your products; fit all different types of products and accessories.
Easy to assemble, No screws required.
Package Include : 1 x Base 360 rotate Plate, 4 x Partition, 4 x Trays, 16 x Rubber ring, 1 x Upper Tray

Introducing the 360 Rotating Cosmetic Makeup Organizer, the ultimate solution to keep your beauty essentials neat, organized, and easily accessible. This adjustable and multifunctional bathroom storage rack is designed to fit perfectly on your vanity countertop, making it a must-have addition to your daily beauty routine. With its innovative 360-degree rotating design, this makeup organizer allows you to effortlessly access all your cosmetics and beauty products. No more searching through cluttered drawers or rummaging through multiple bags to find what you need. Simply spin the organizer to find your desired item instantly. The versatile compartments of this organizer provide ample storage space for various beauty items. The specifically designed slots are perfect for holding makeup brushes, lipsticks, bottles, compacts, and nail paints. Say goodbye to the hassle of tangled or misplaced brushes and the frustration of not finding your favorite shade of lipstick. The adjustable feature of this organizer allows you to customize the height of each tier to accommodate items of different sizes. This ensures that you can store everything from small nail polish bottles to larger foundation bottles without any hassle. Constructed with high-quality, durable materials, this makeup organizer is built to last. Its sturdy base provides stability, preventing any accidental tipping or spilling. The easy-to-clean surface ensures that you can maintain a hygienic makeup storage solution effortlessly.