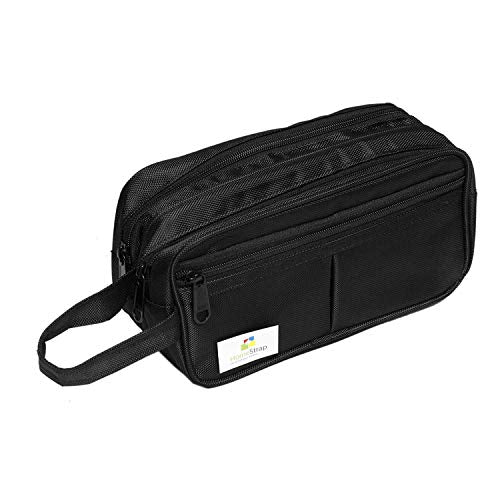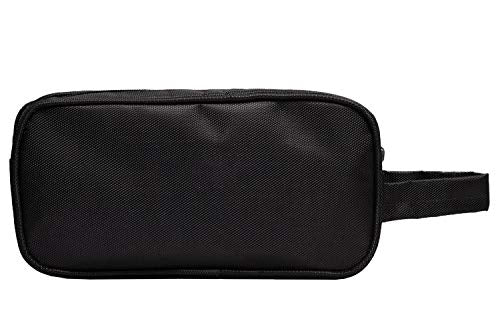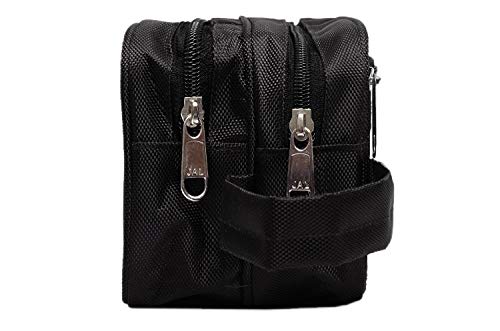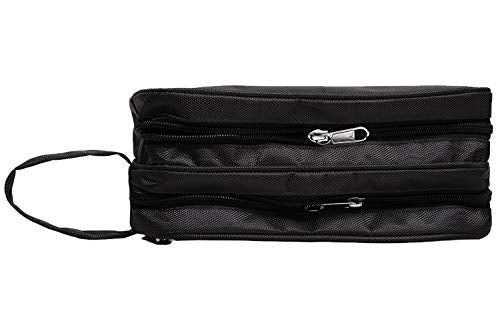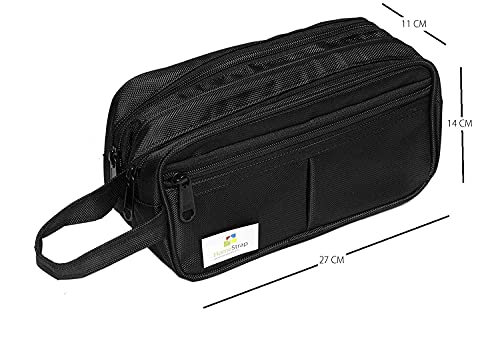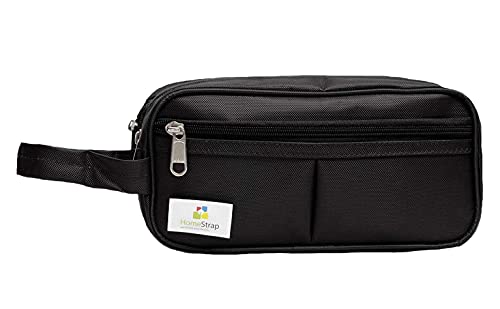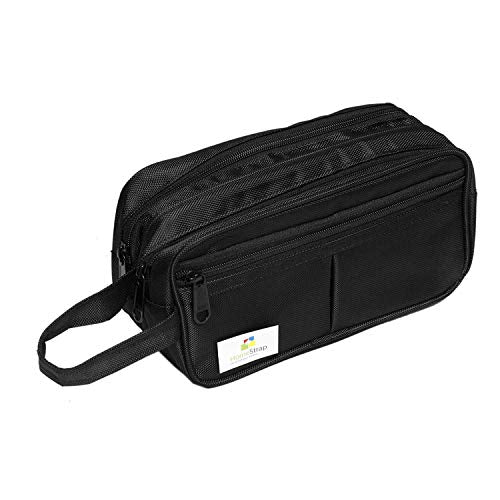 Travel Toiletries Bag, Cosmetic Bag
Specs & Features:


Material: Polyester
Dimensions: (L) 11cm, (W) 27cm, (H) 14cm
3 compartments with zipper closure
Clean with a damp cloth.
Use as Toiletries, Makeup, Cosmetic, Shaving Kit
Water Resistance

Travel just got easier with this Toiletry bag! Keeping your personal toiletries and cosmetics well organized. This is a multipurpose bag, which can be used as a toiletry kit, shaving pouch, makeup purse, etc. The beautiful texture and easy storage give you both style and comfort.HomeStrap black toiletry bag/shaving pouch to store and organize all your toiletry and shaving items. It is the best option to use while traveling. It has all 3 compartments to store things as per your need.HomeStrap toiletry bag is made from premium quality polyester fabric which is water repellent to make it leakproof. A must-have TRAVEL ORGANIZER!!