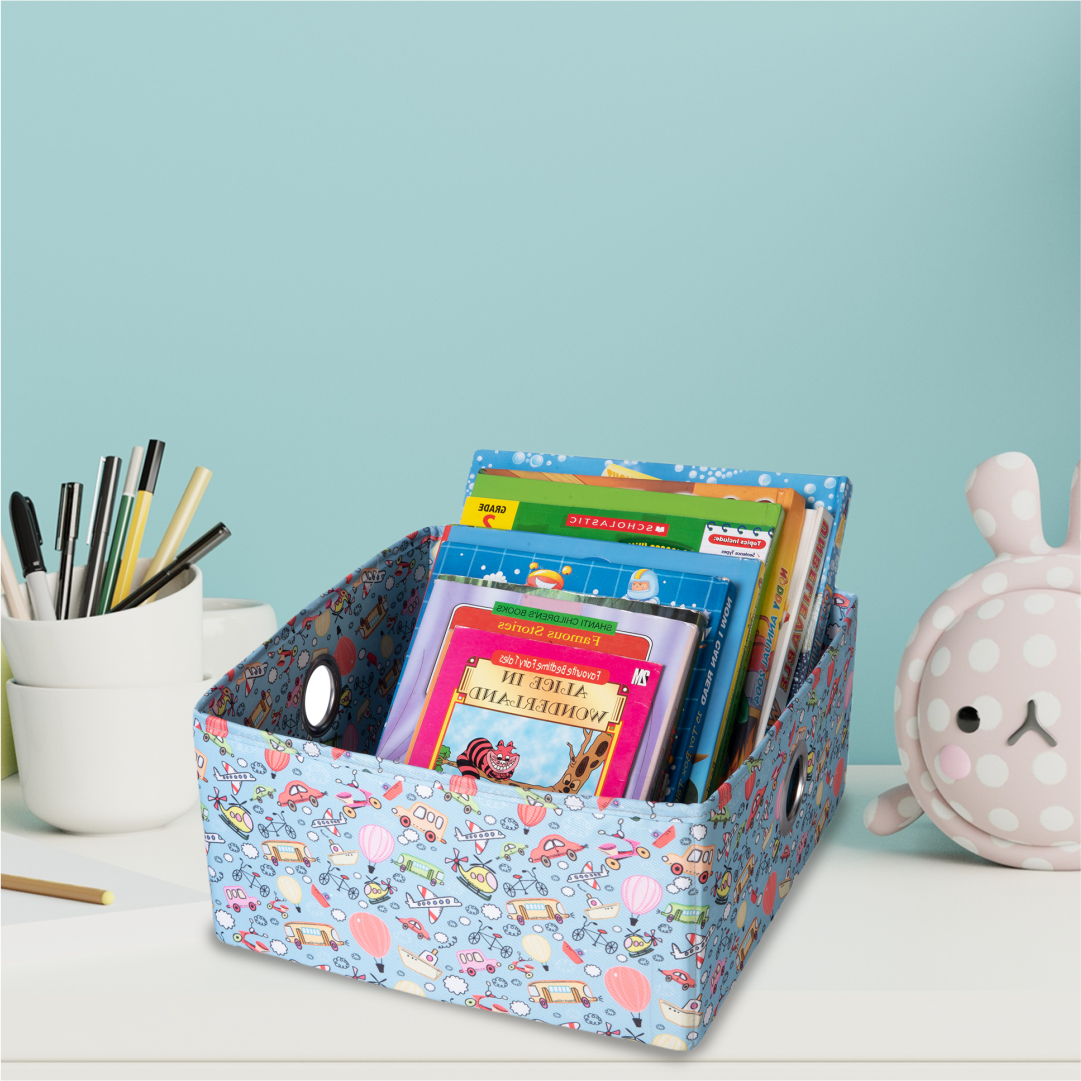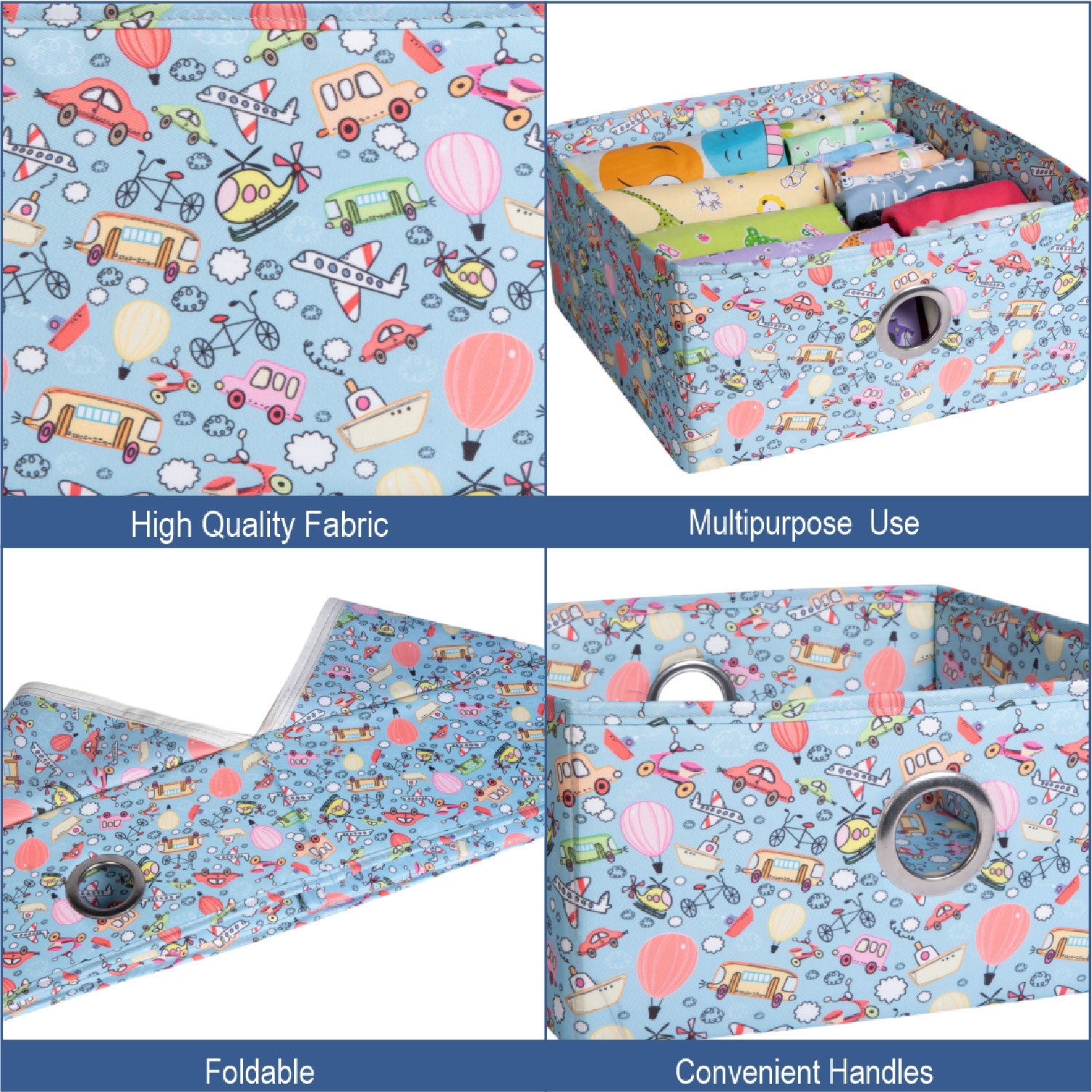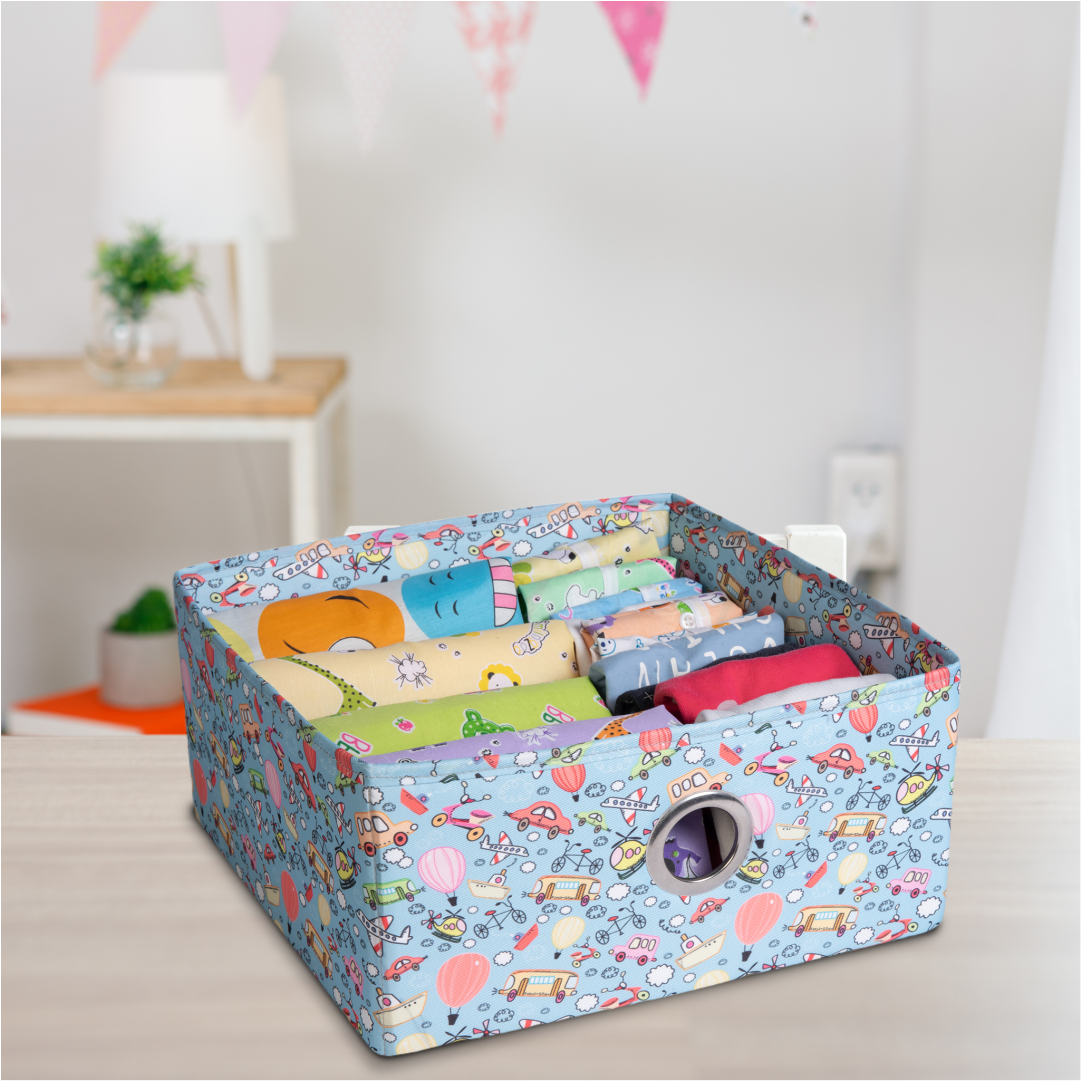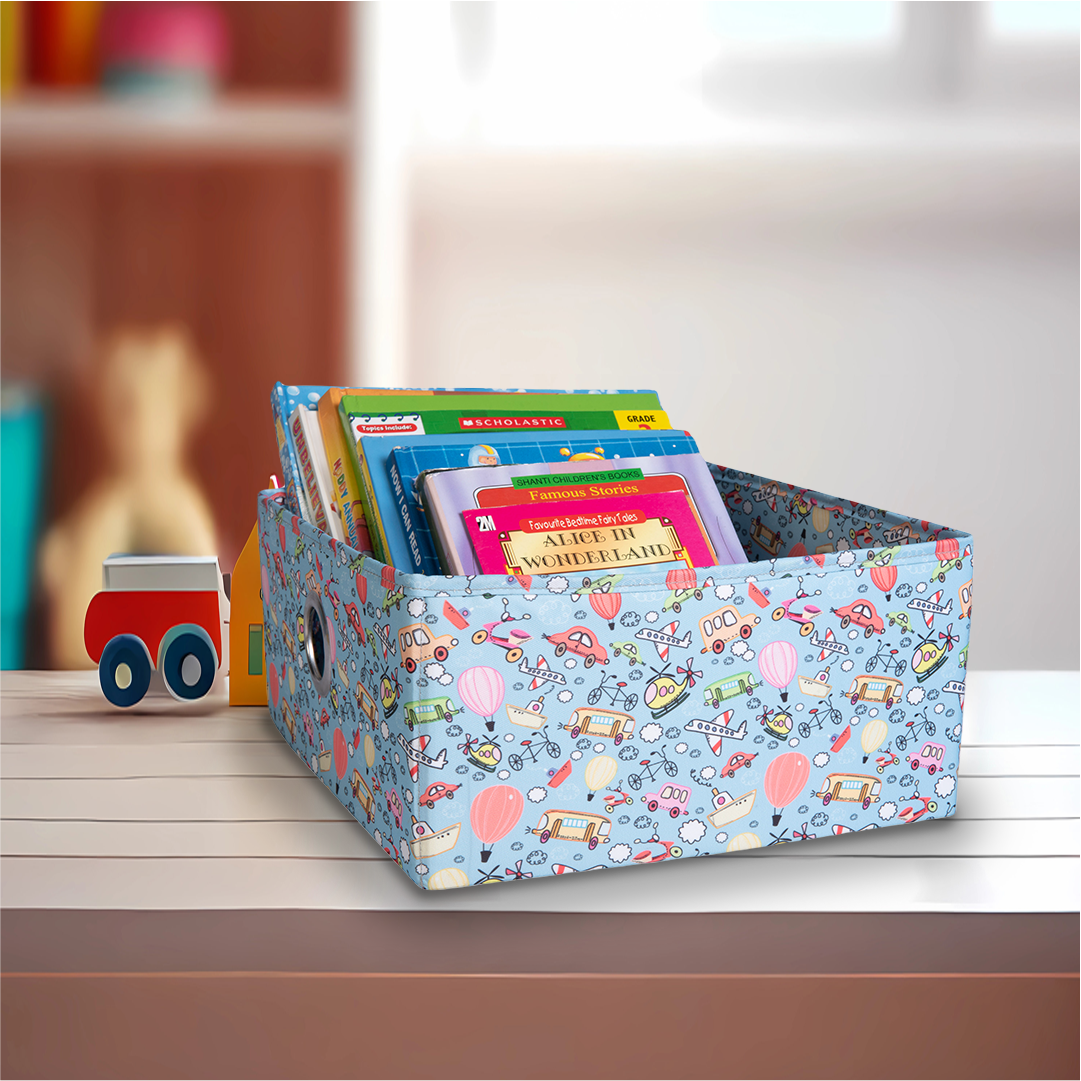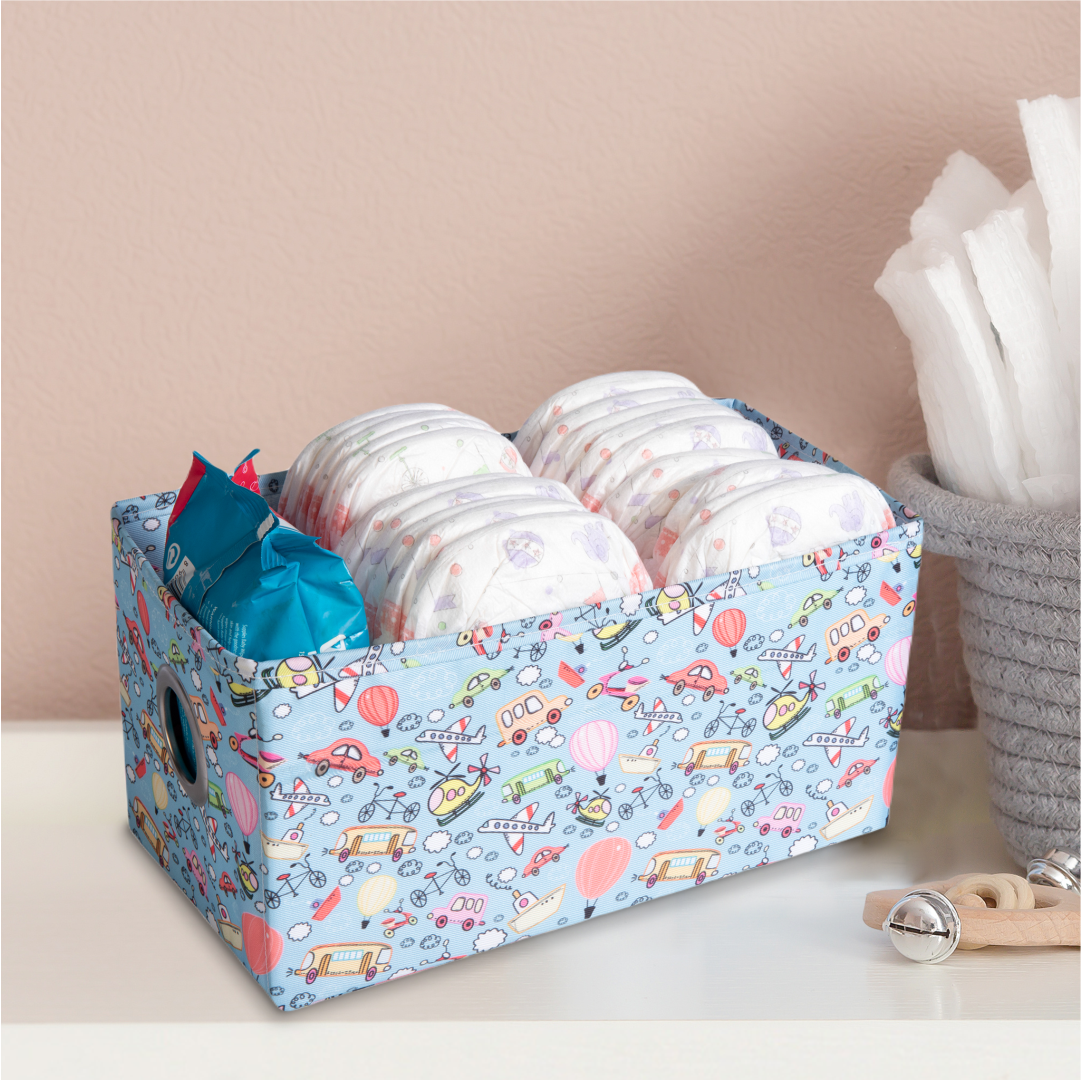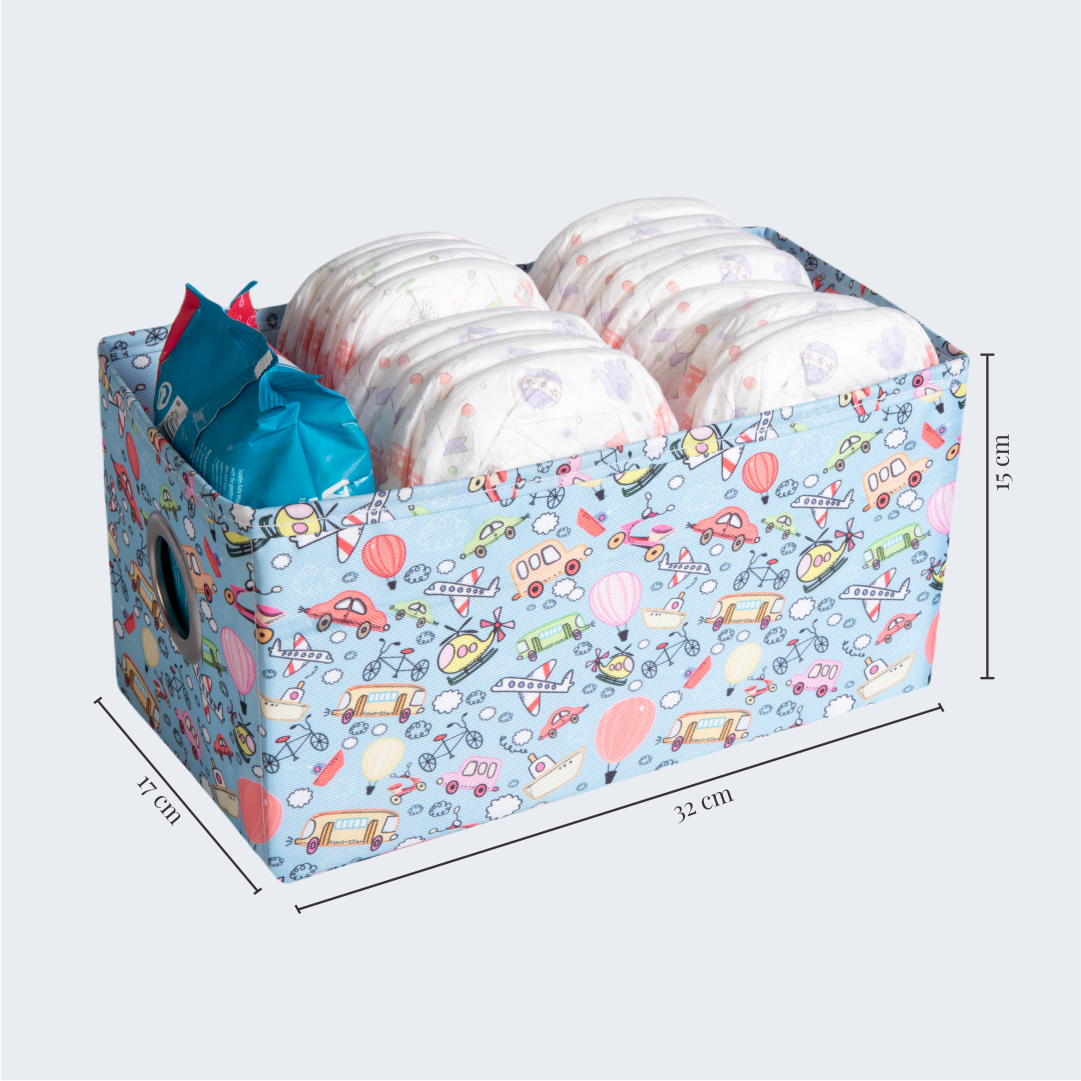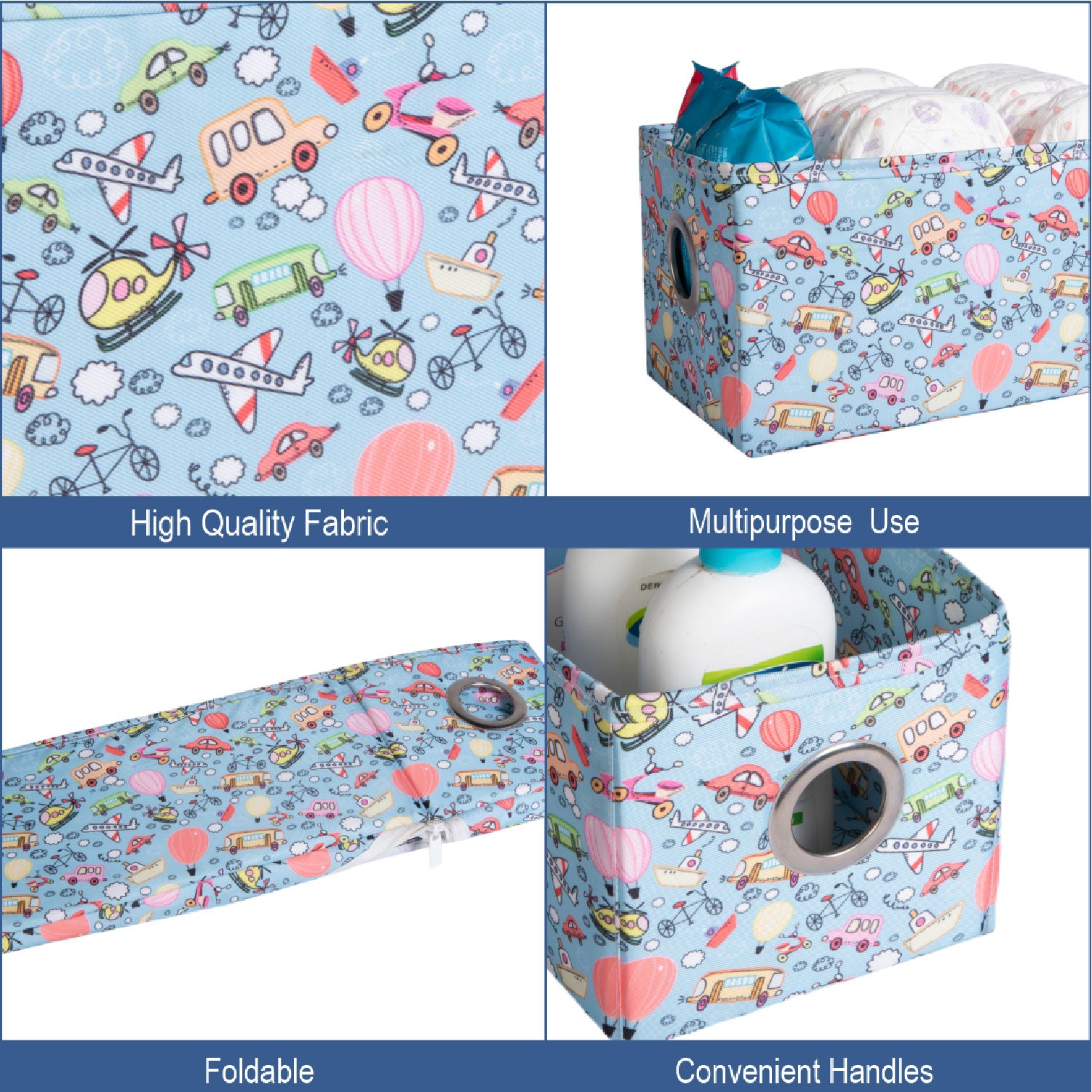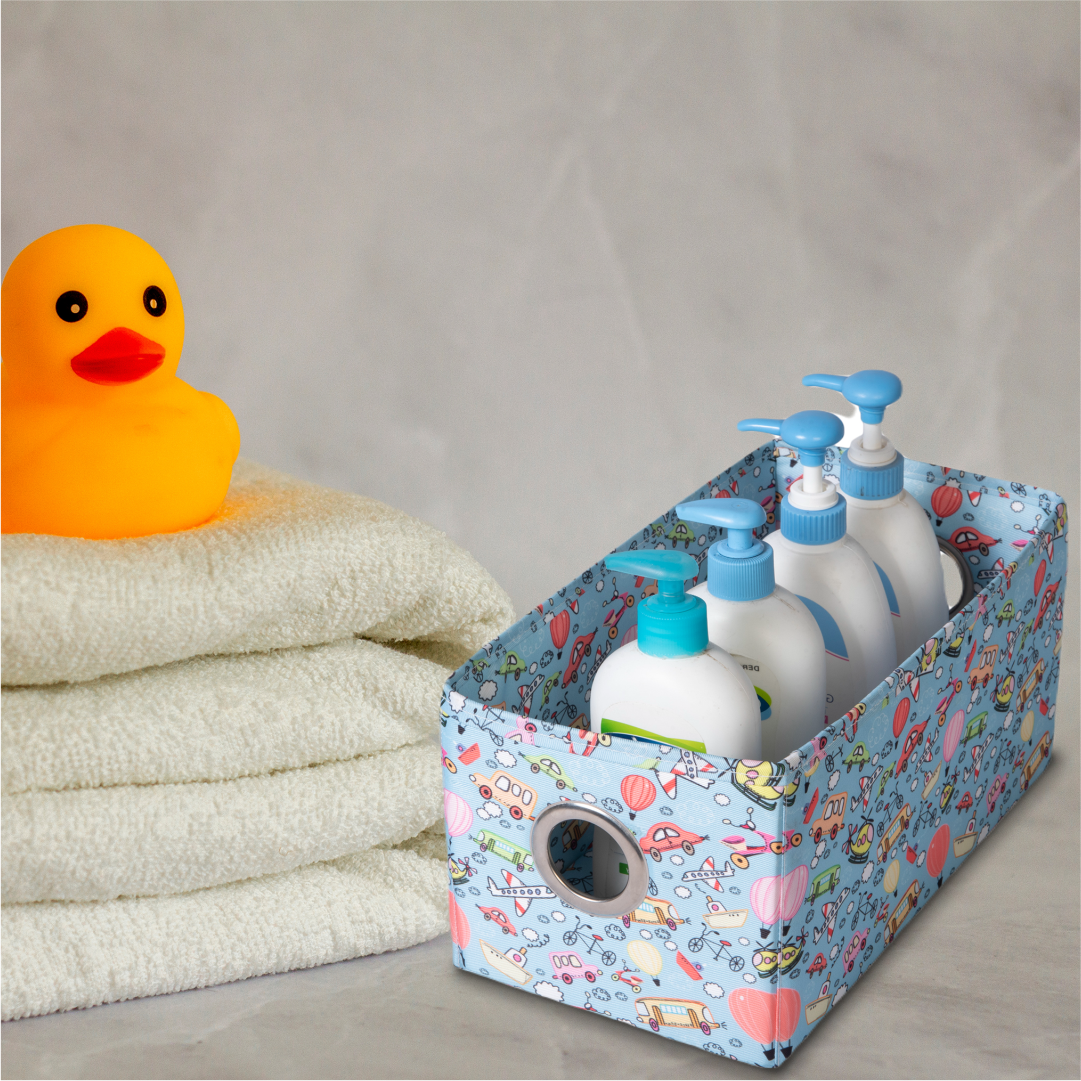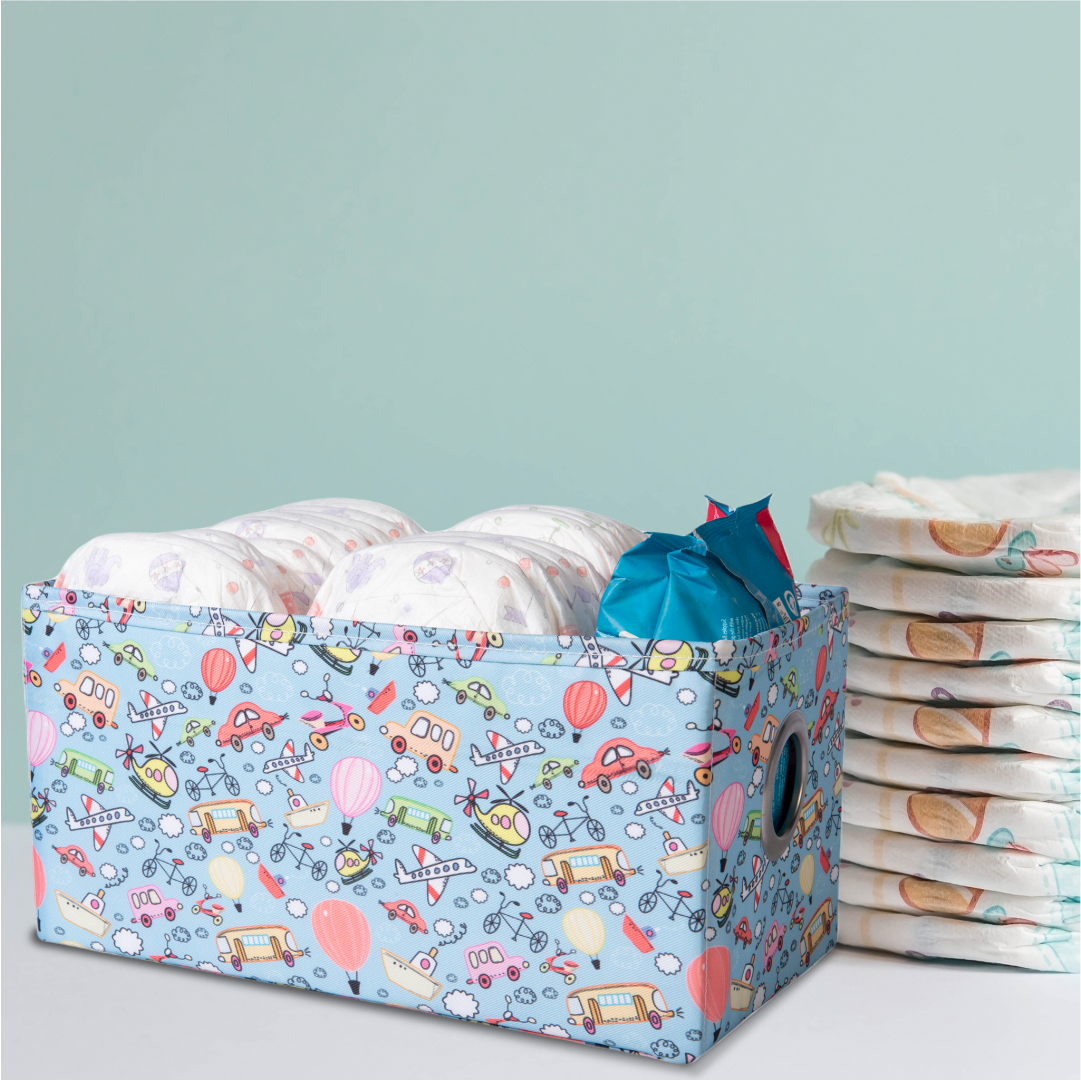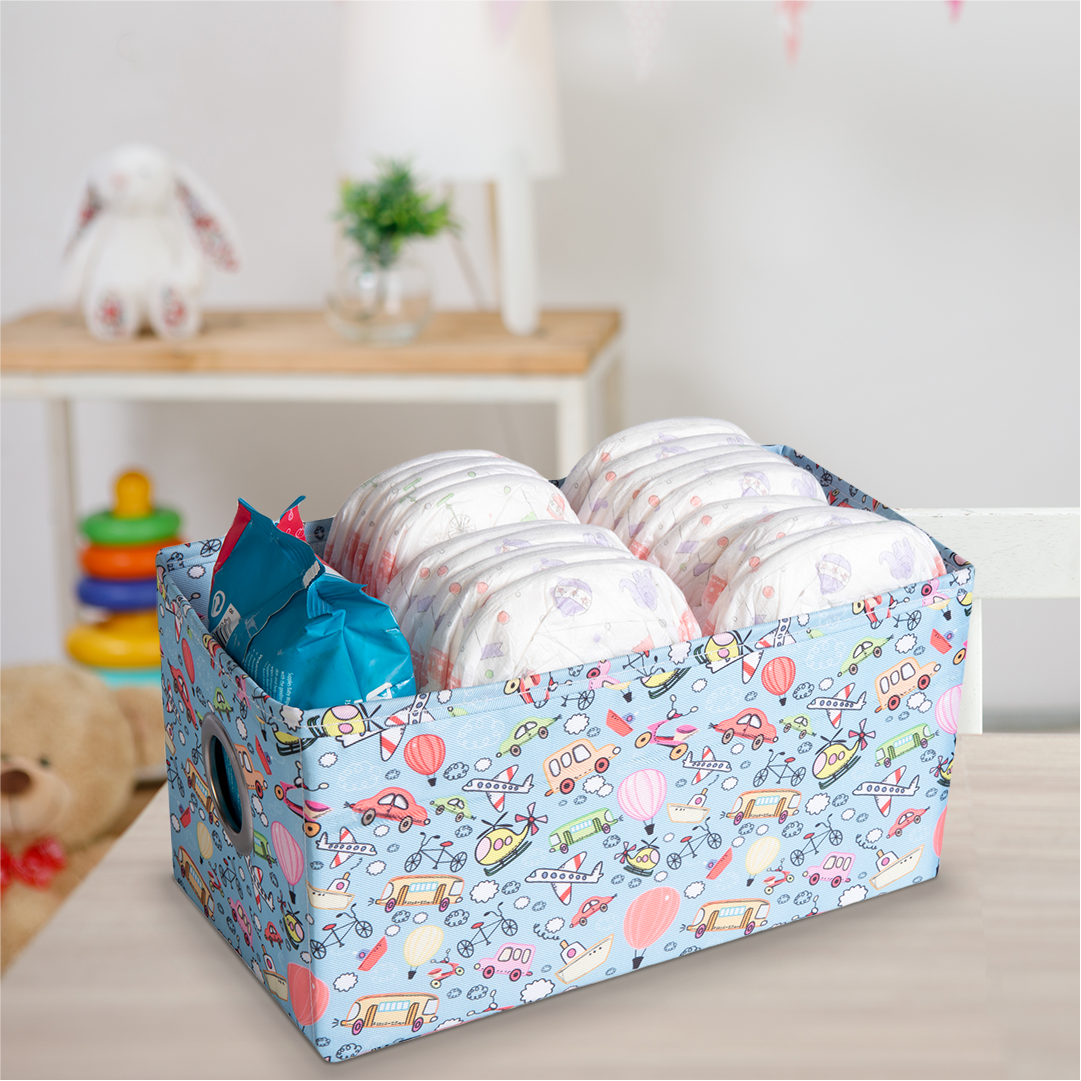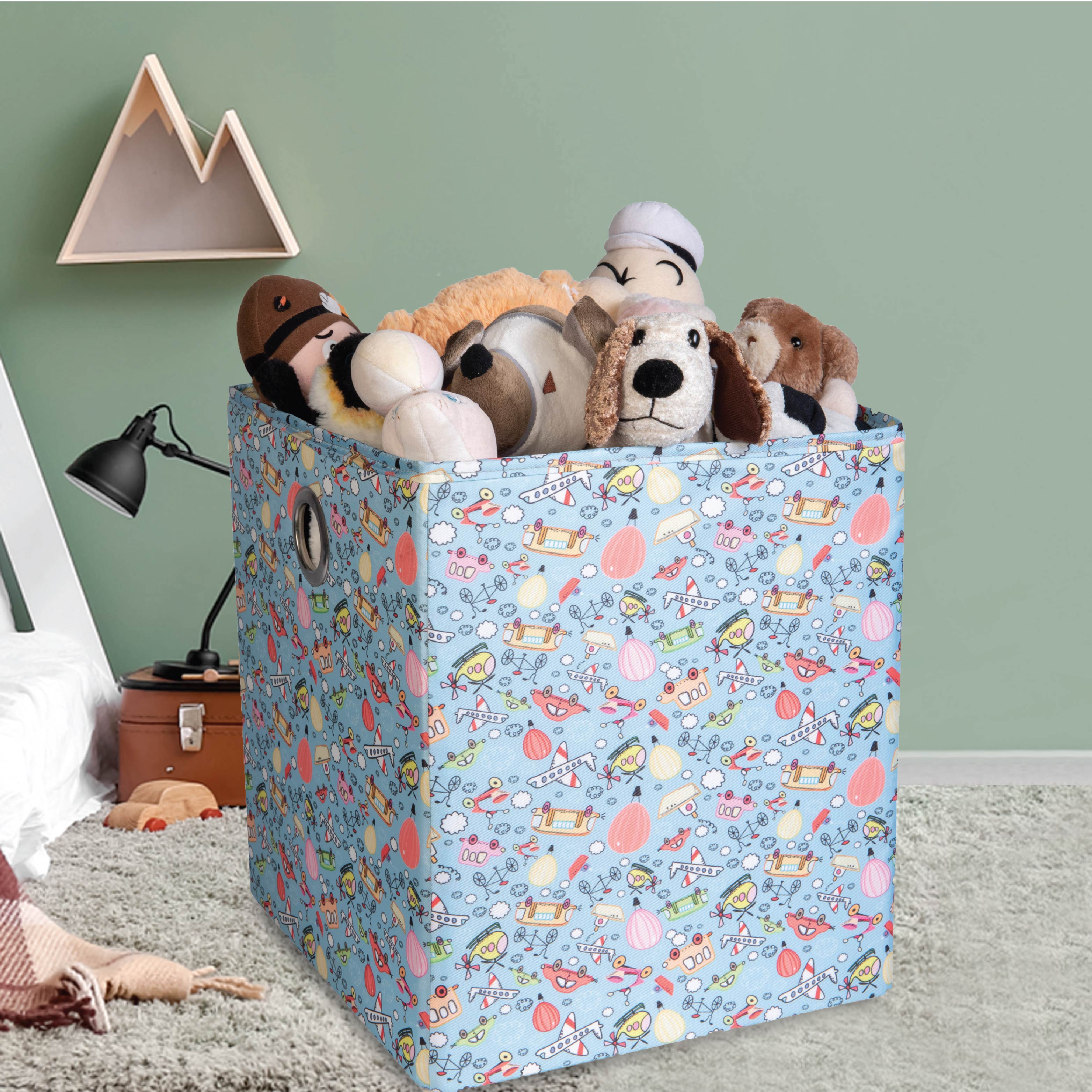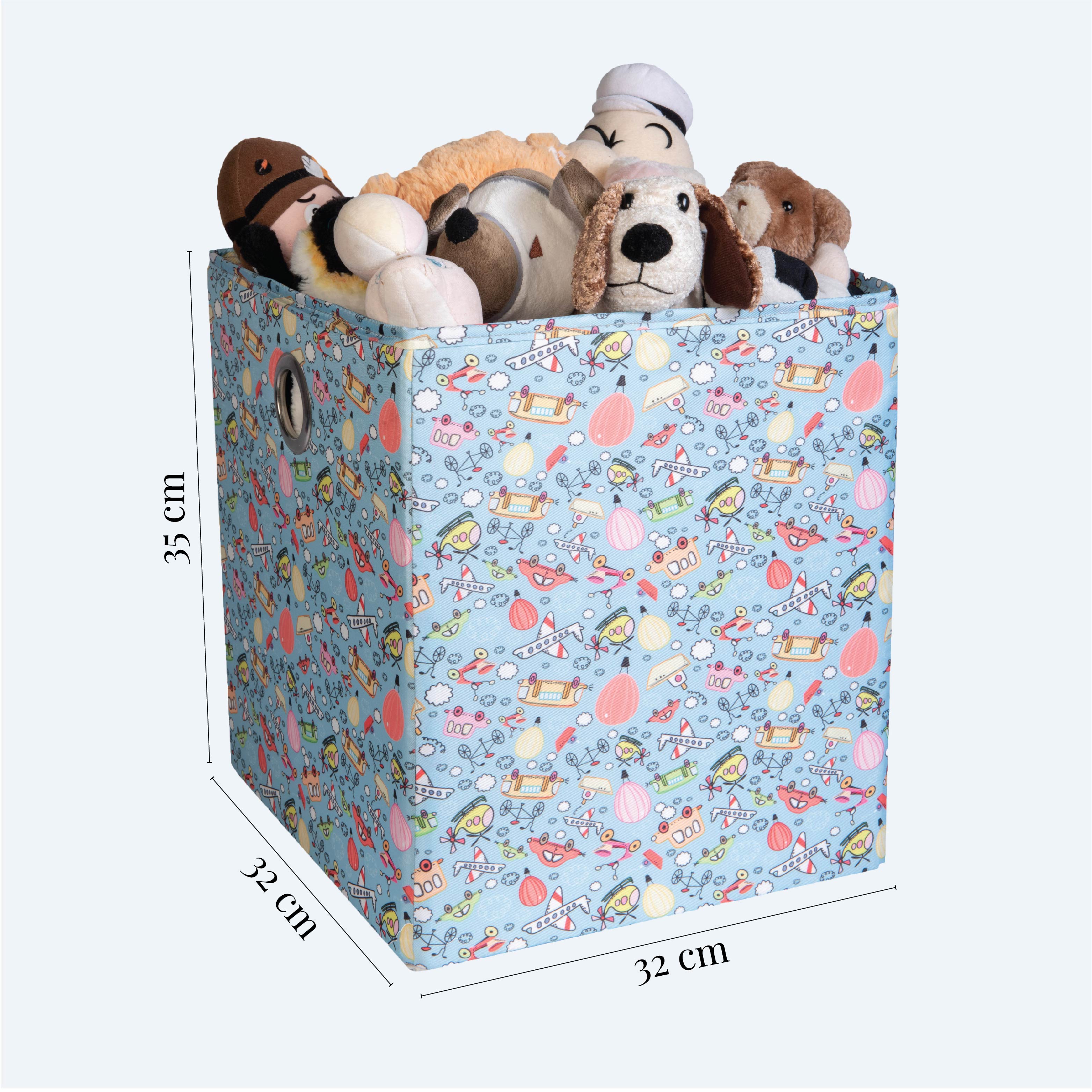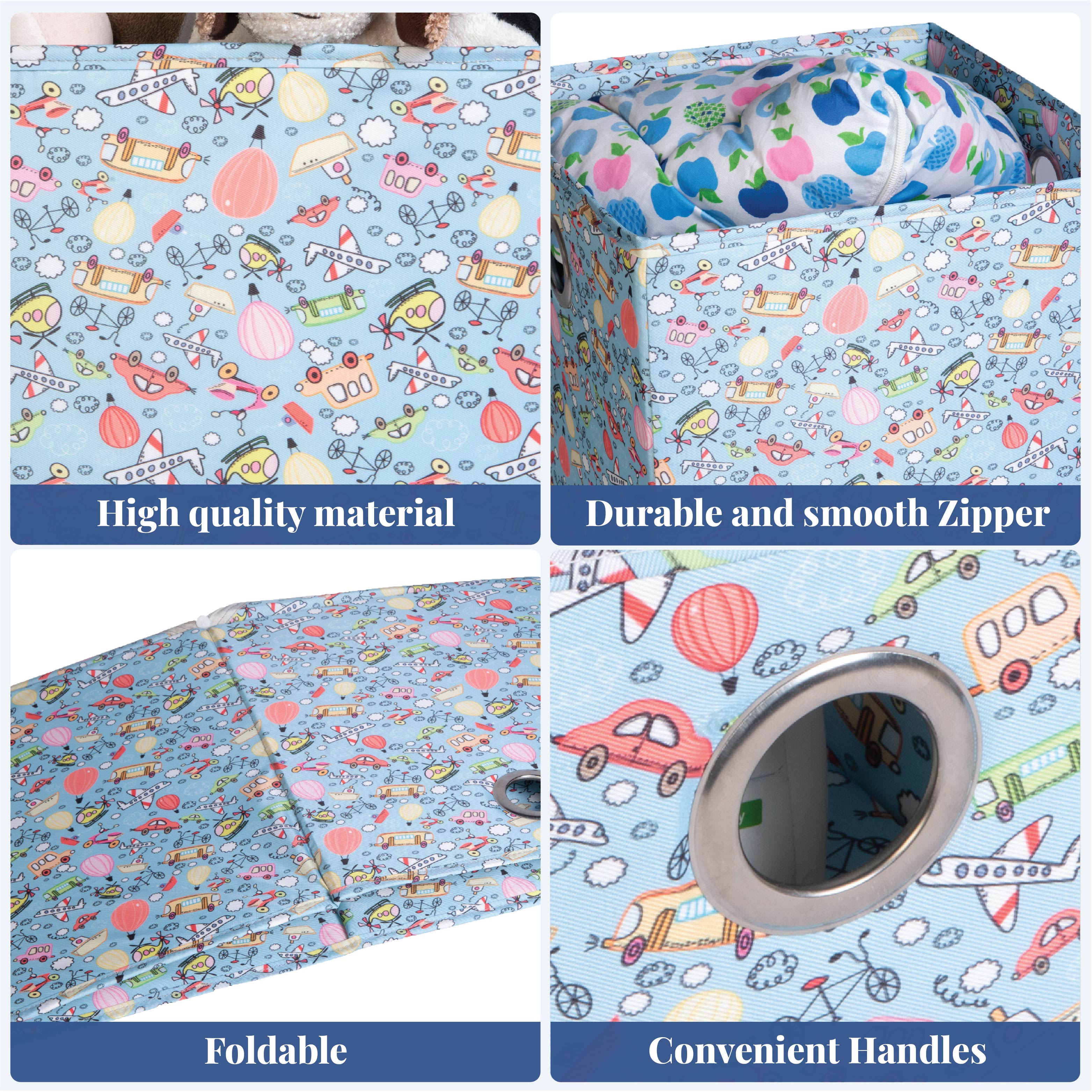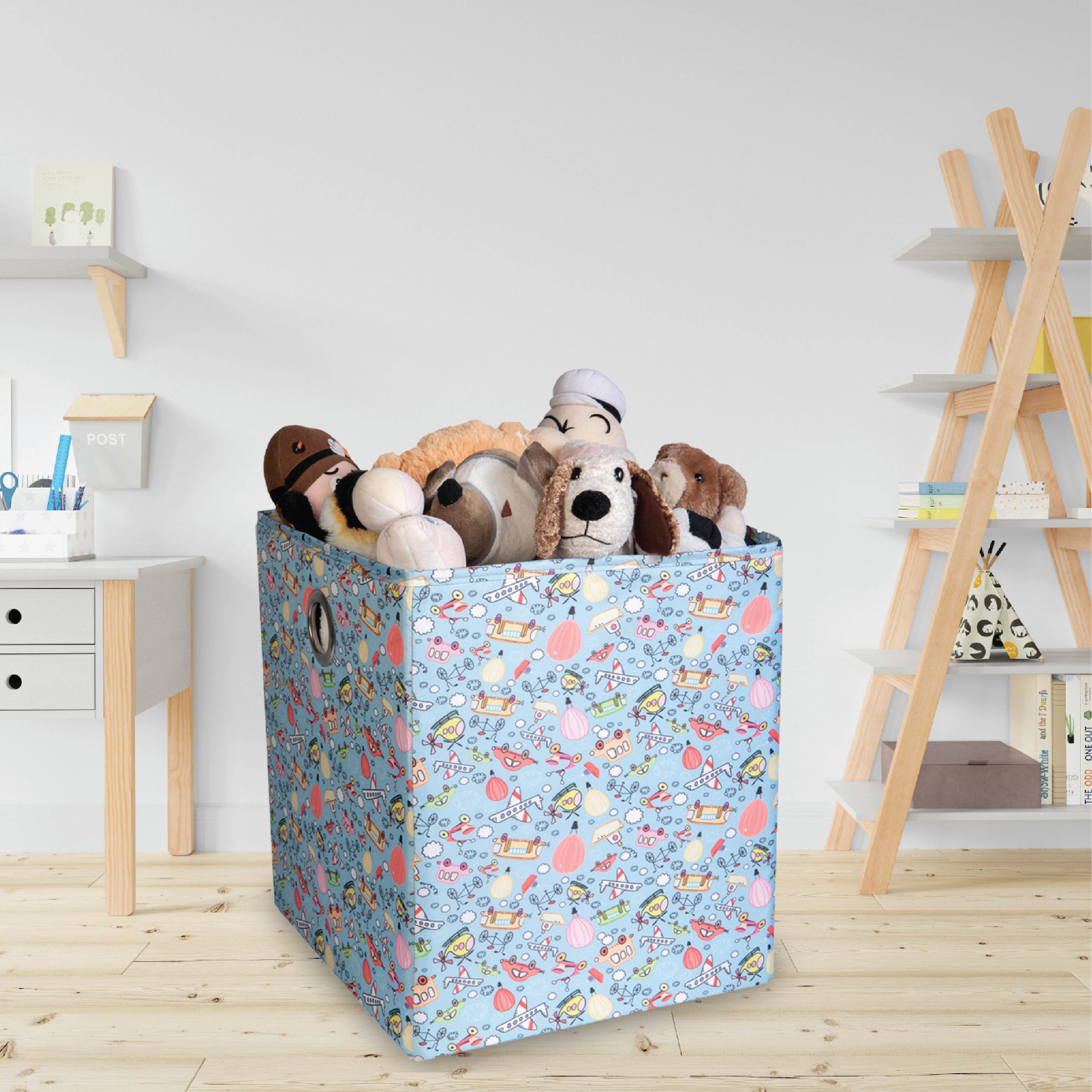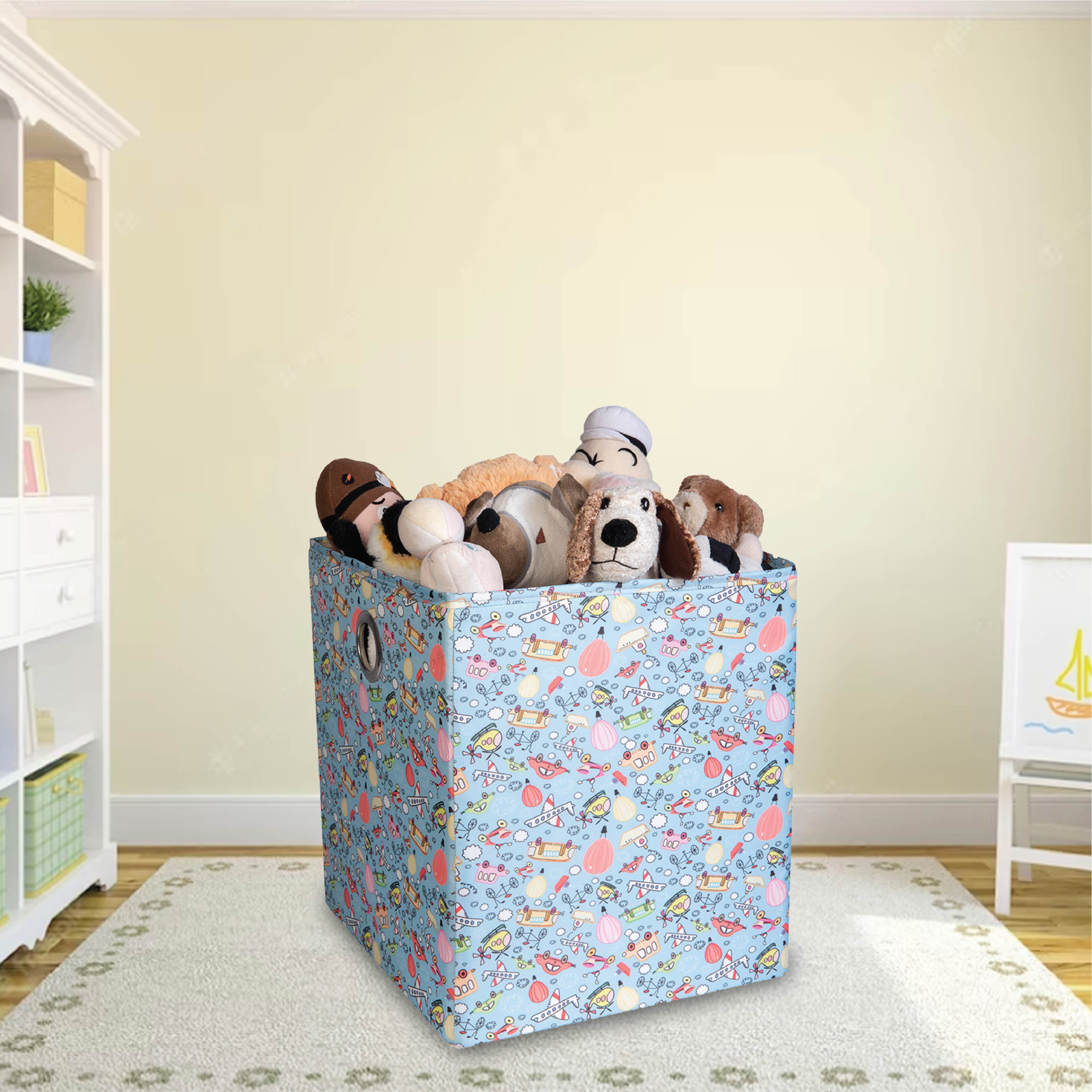 Tiny Treasures Box | Kids' Storage Box with Ringlid
Spec & features:

Material: 300D Bolt Polyester fabric
Dimensions: Box 1 - 32cm length, 32cm breadth, and 15cm height; Box 2 - 32cm length, 17cm breadth, and 15cm height; Box 3 - 32cm length, 32cm breadth, and 35cm height
Color: Blue with Printed
The storage bins for organizing and decluttering any space | Perfect for organizing and can be used to store kids' clothing, Blankets, Diapers, winter wears, toys, crafts, and so on
The storage cubes have premium quality fabric, zipper, and reinforced stitch enabling the organizer to last long and perform well during use. Moreover, the premium quality fabric protects from Moisture and Moths.
The Multipurpose Box is waterproof.
The storage cube saves space at home, it has a zipper on the bottom, after unzipping and it will fold flat when not in use.

Introducing Homestrap's kids' range: Premium Multipurpose Storage Boxes with Eyelet - the perfect solution for organizing your kids' toys and clothes! These printed cubes are not only functional but also add a touch of style to any room. Designed with convenience in mind, these storage boxes are made from high-quality materials to ensure durability and longevity. The eyelet on each box allows for easy handling and quick access to the contents inside. No more searching through a pile of toys or clothes to find what you need! With their spacious interior, these storage boxes provide ample room for all your child's belongings. Whether it's stuffed animals, building blocks, or clothing, these cubes can handle it all. Keep the playroom tidy and clutter-free, making cleanup time a breeze! The vibrant and engaging prints on the storage boxes are sure to delight your little ones. From adorable animal designs to captivating patterns, these boxes add a fun and playful touch to any space. They are not only practical but also visually appealing, encouraging your child's creativity and imagination. These multipurpose storage boxes are not limited to just toys and clothes. They can also be used to organize books, art supplies, or any other items you want to keep neat and tidy. The versatile design makes them suitable for various settings, including bedrooms, nurseries, playrooms, and classrooms. Invest in our Premium Multipurpose Storage Boxes with Eyelet and enjoy a clutter-free and organized living space. Order yours today and experience the convenience and style that these storage solutions bring to your home!