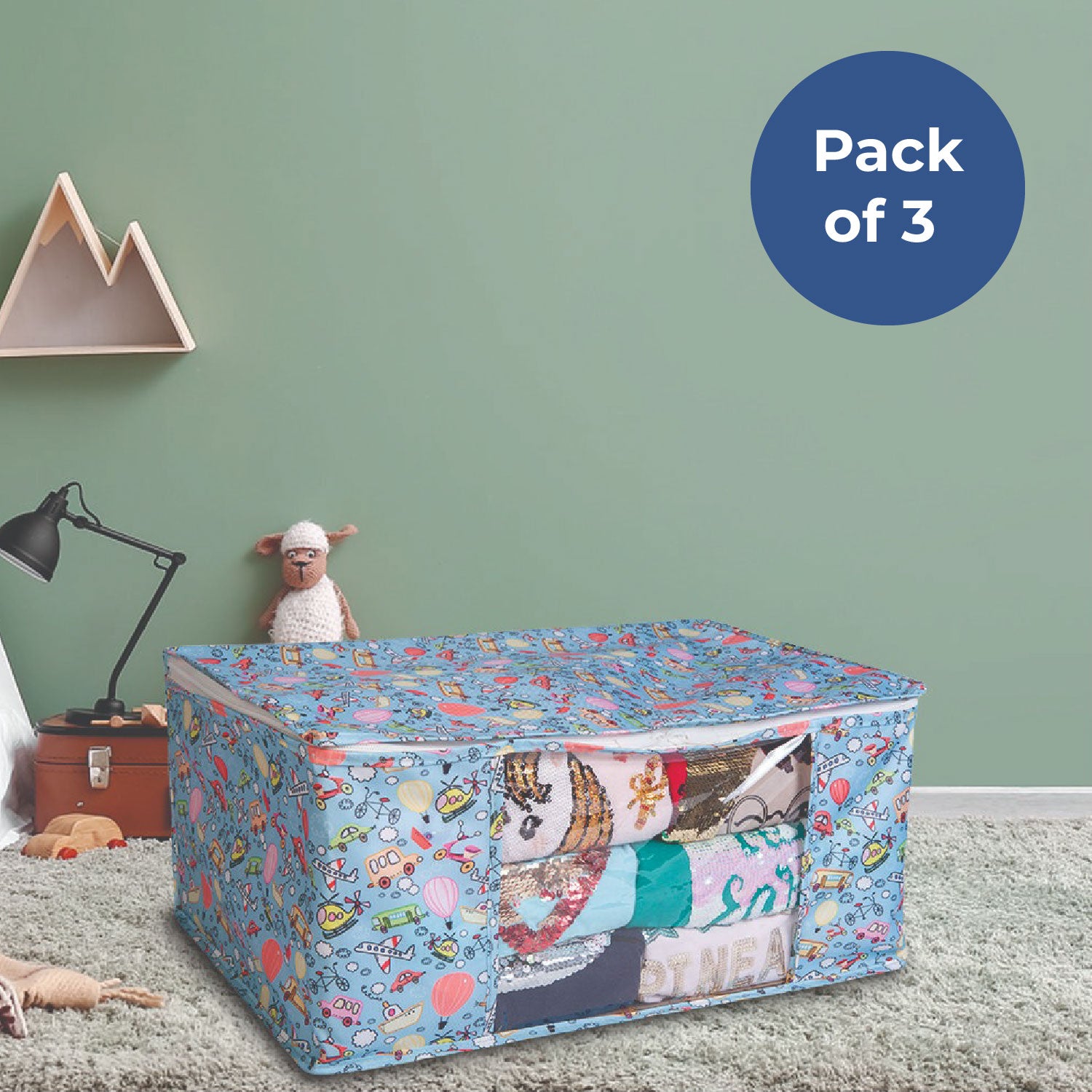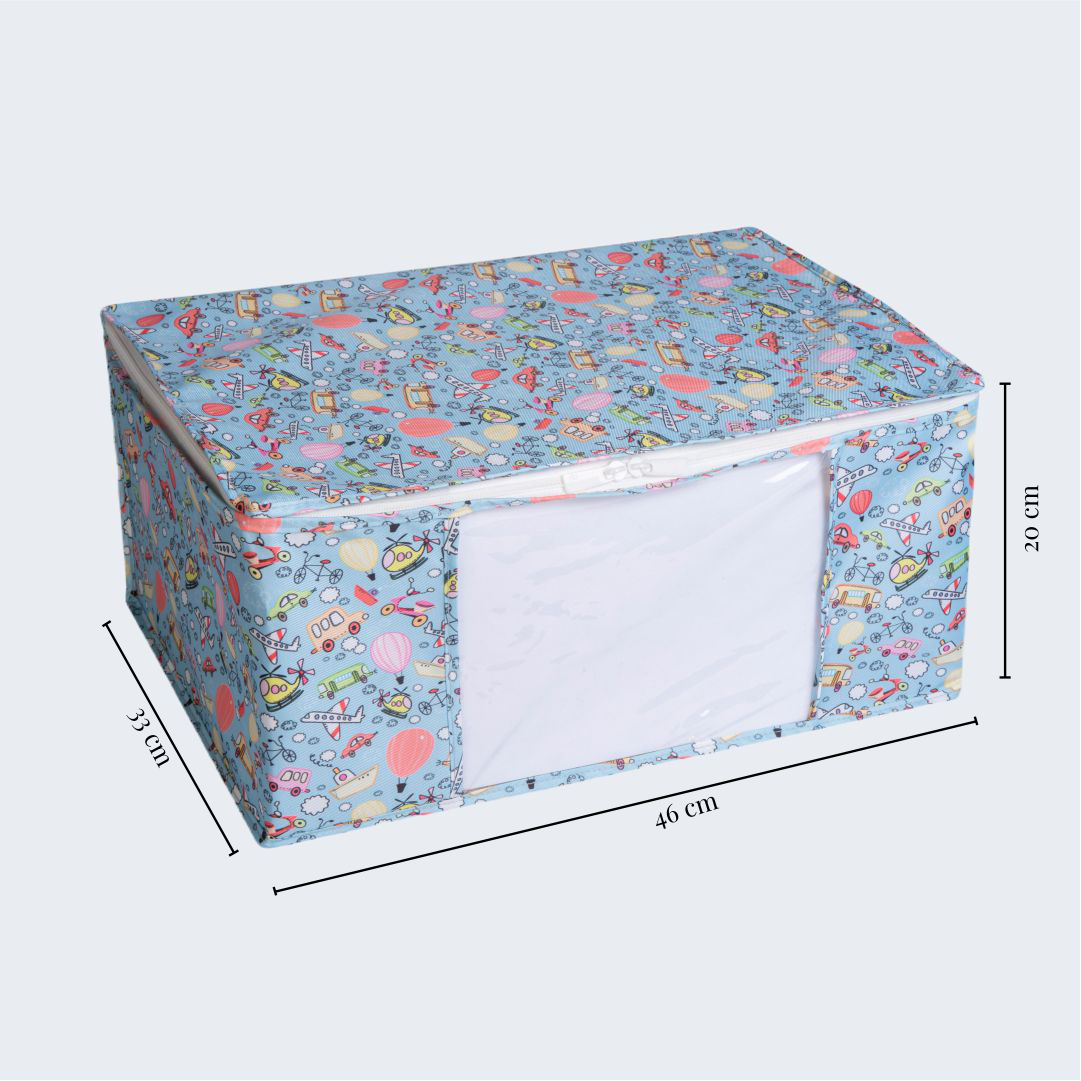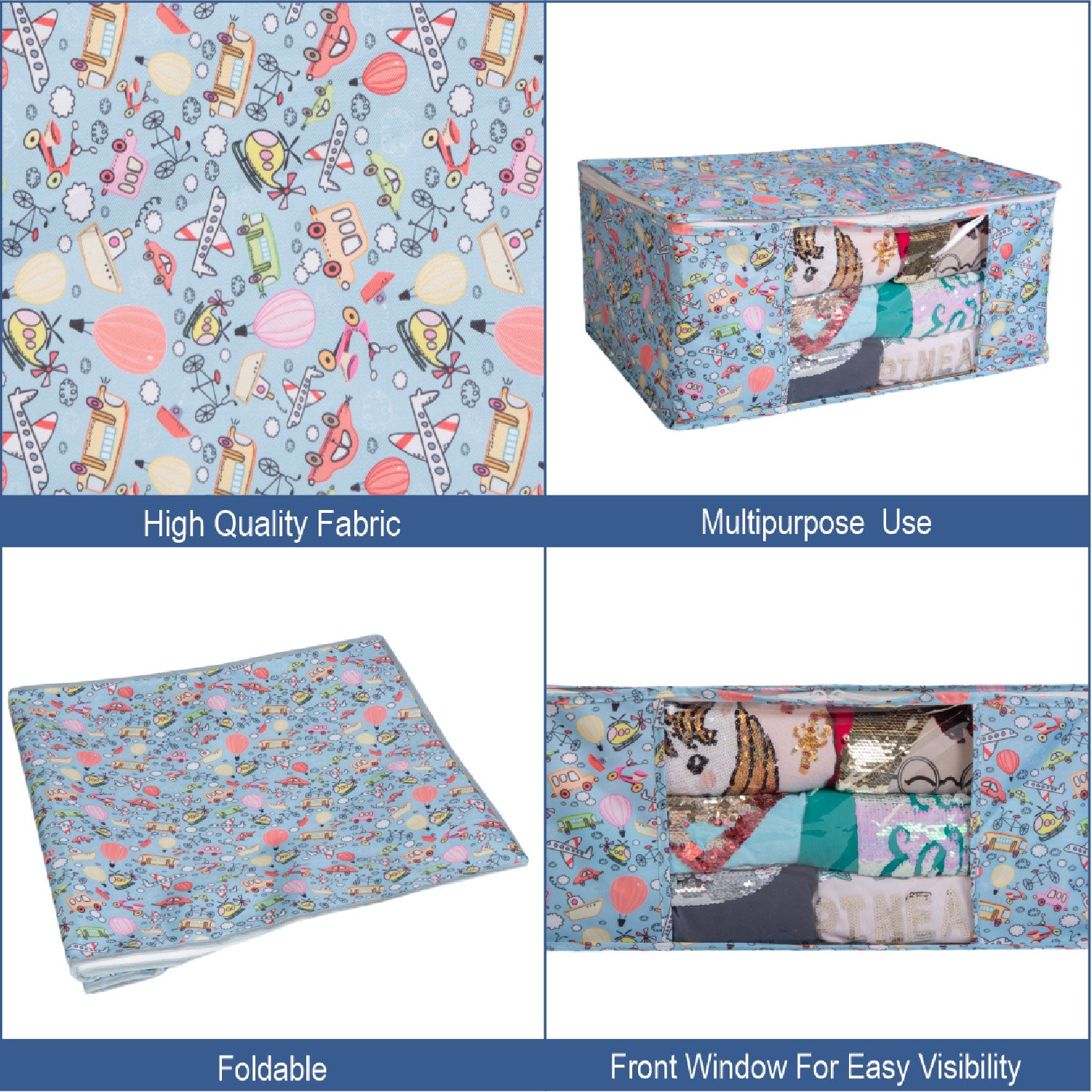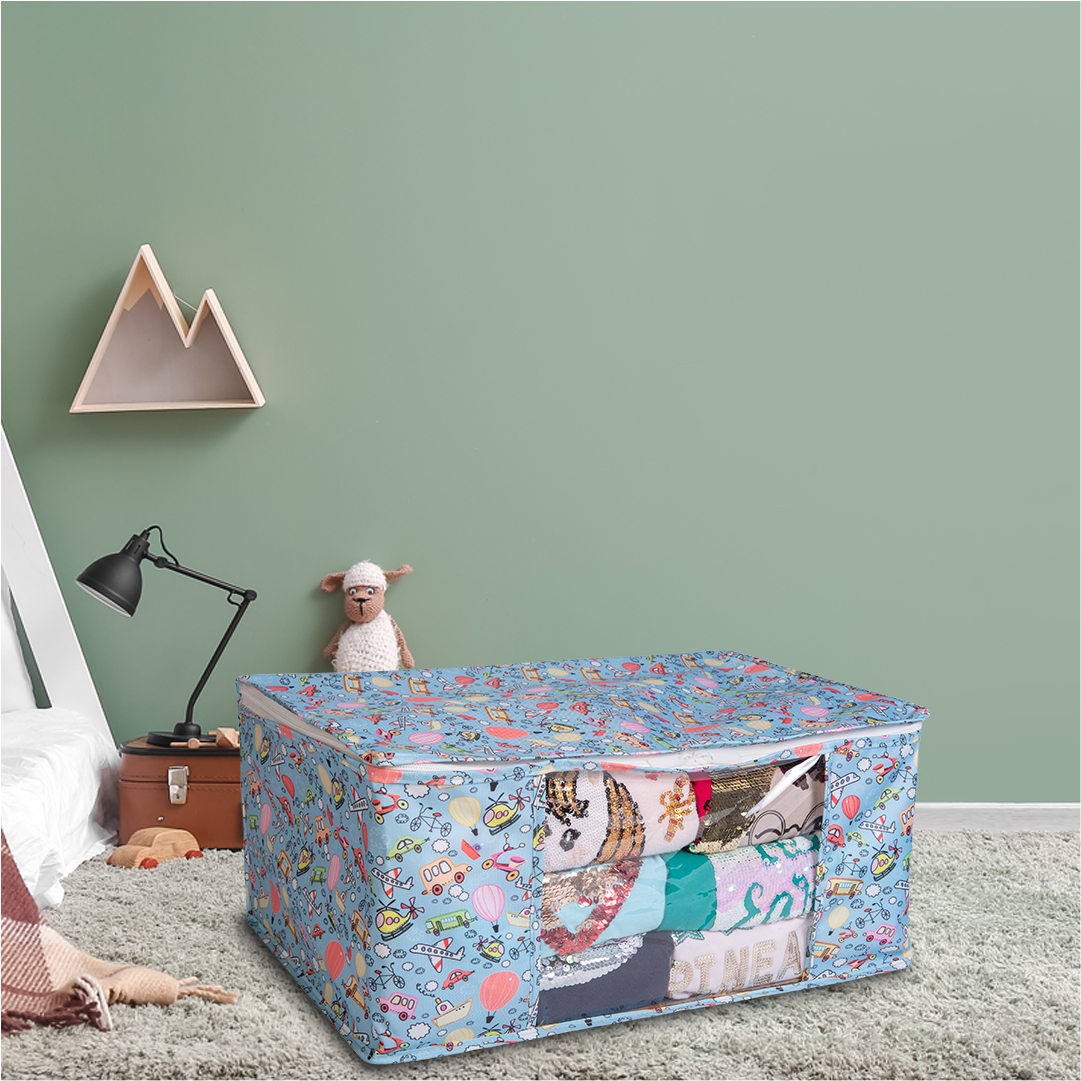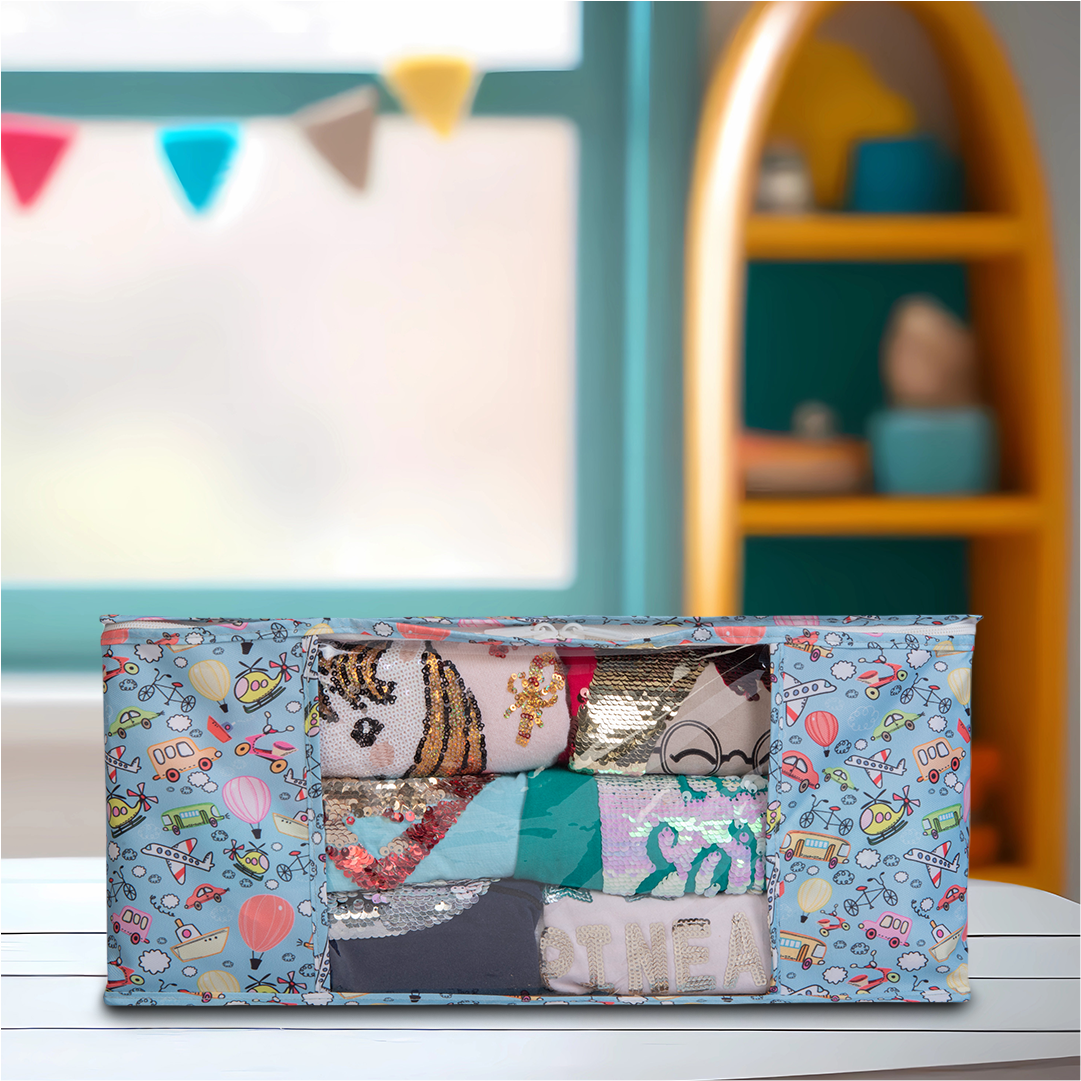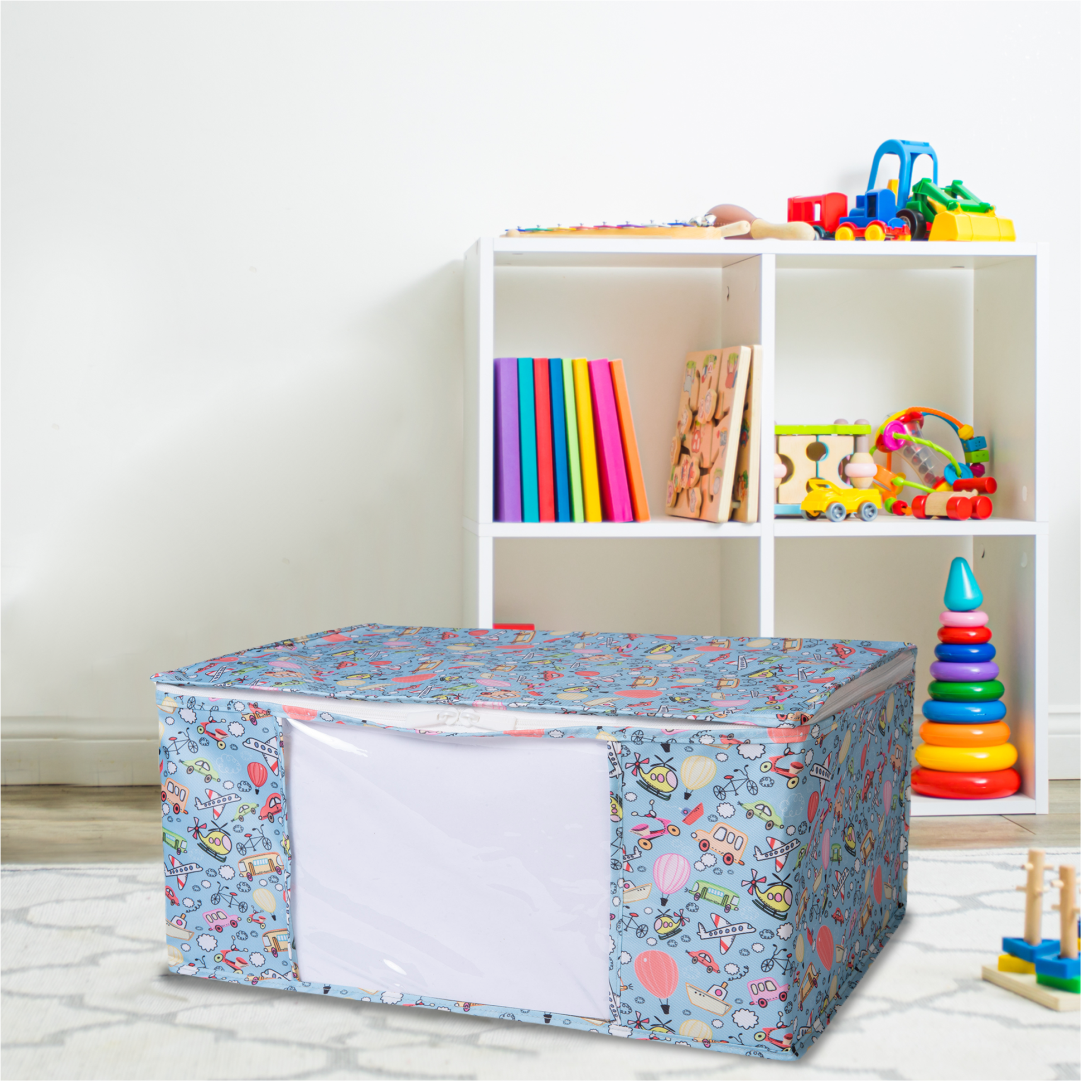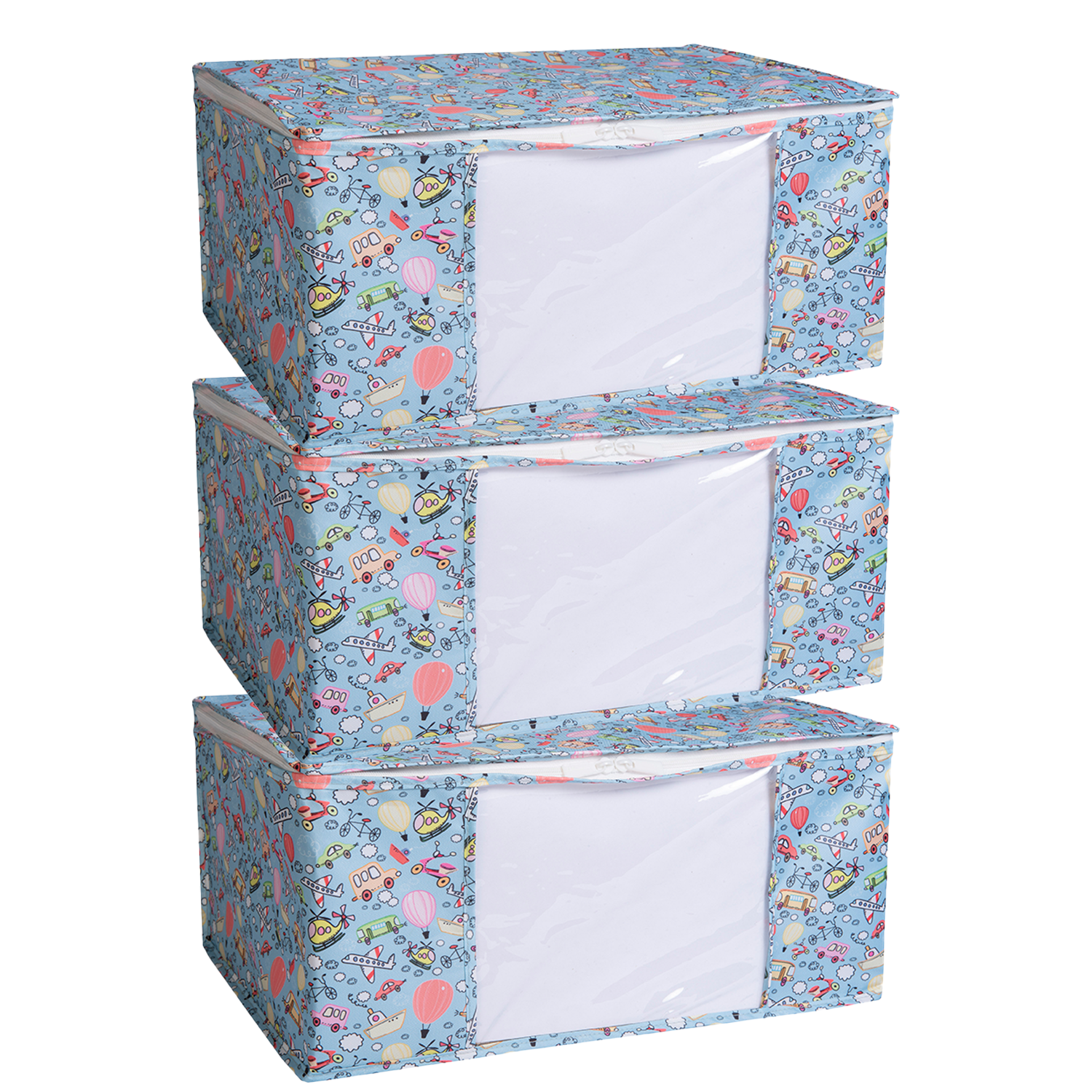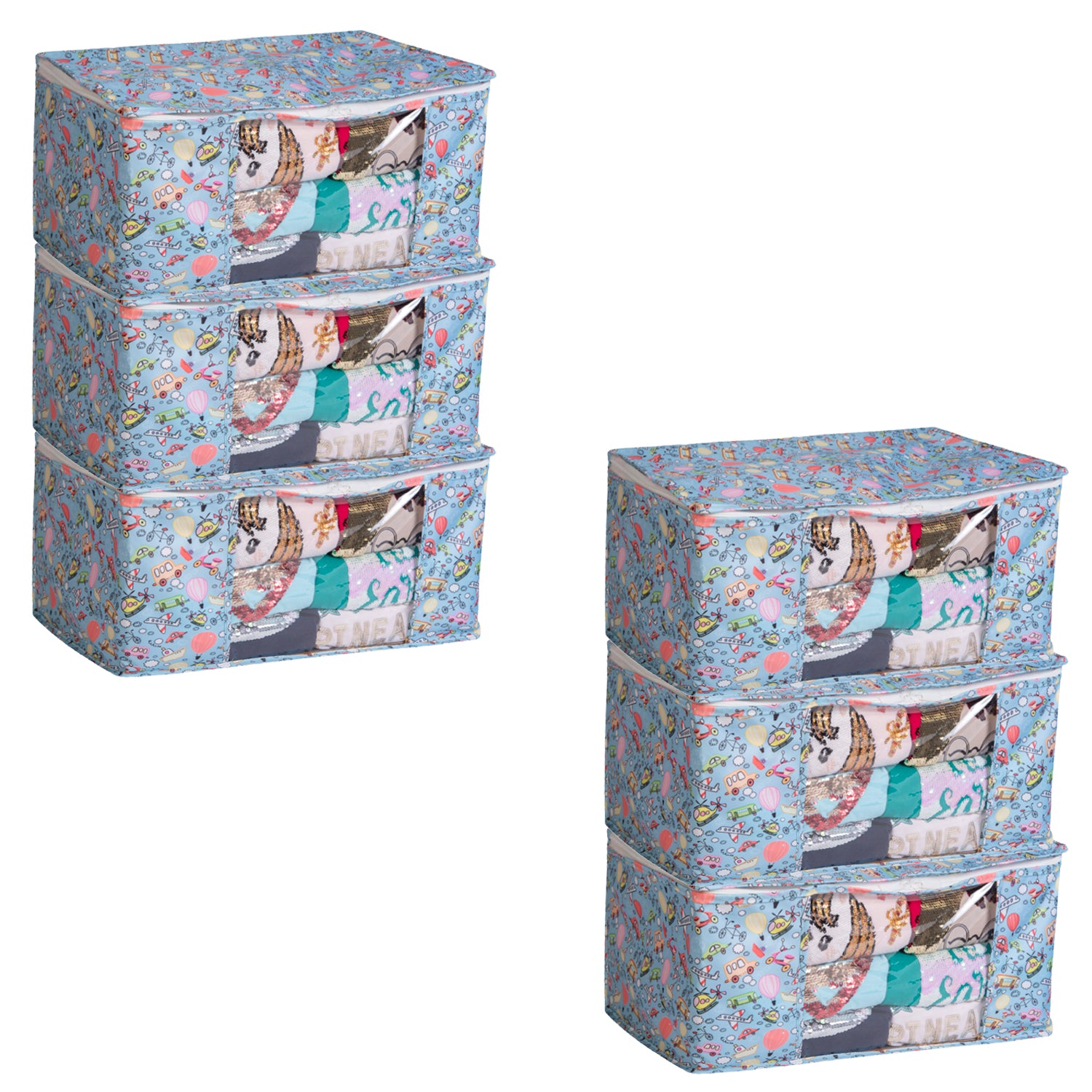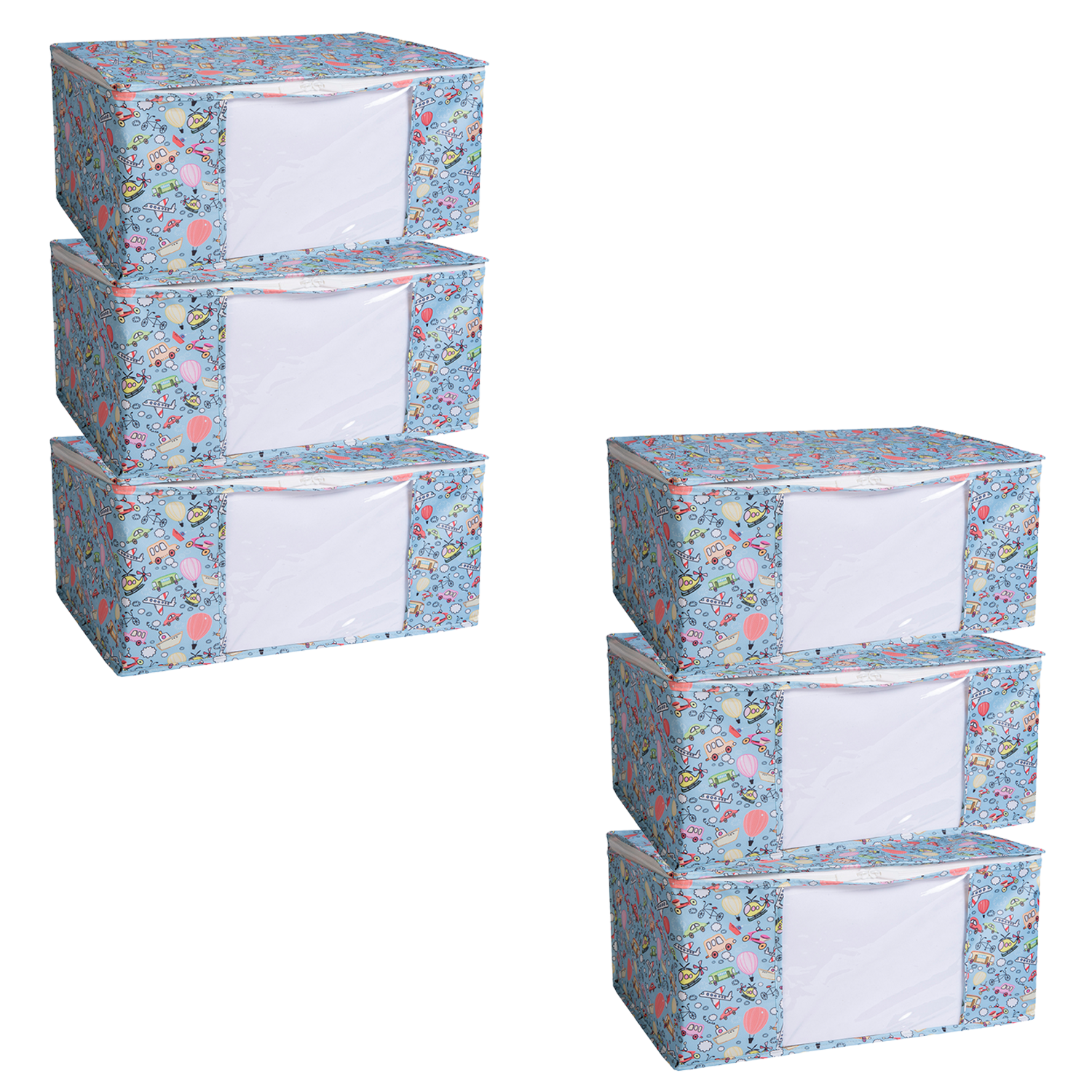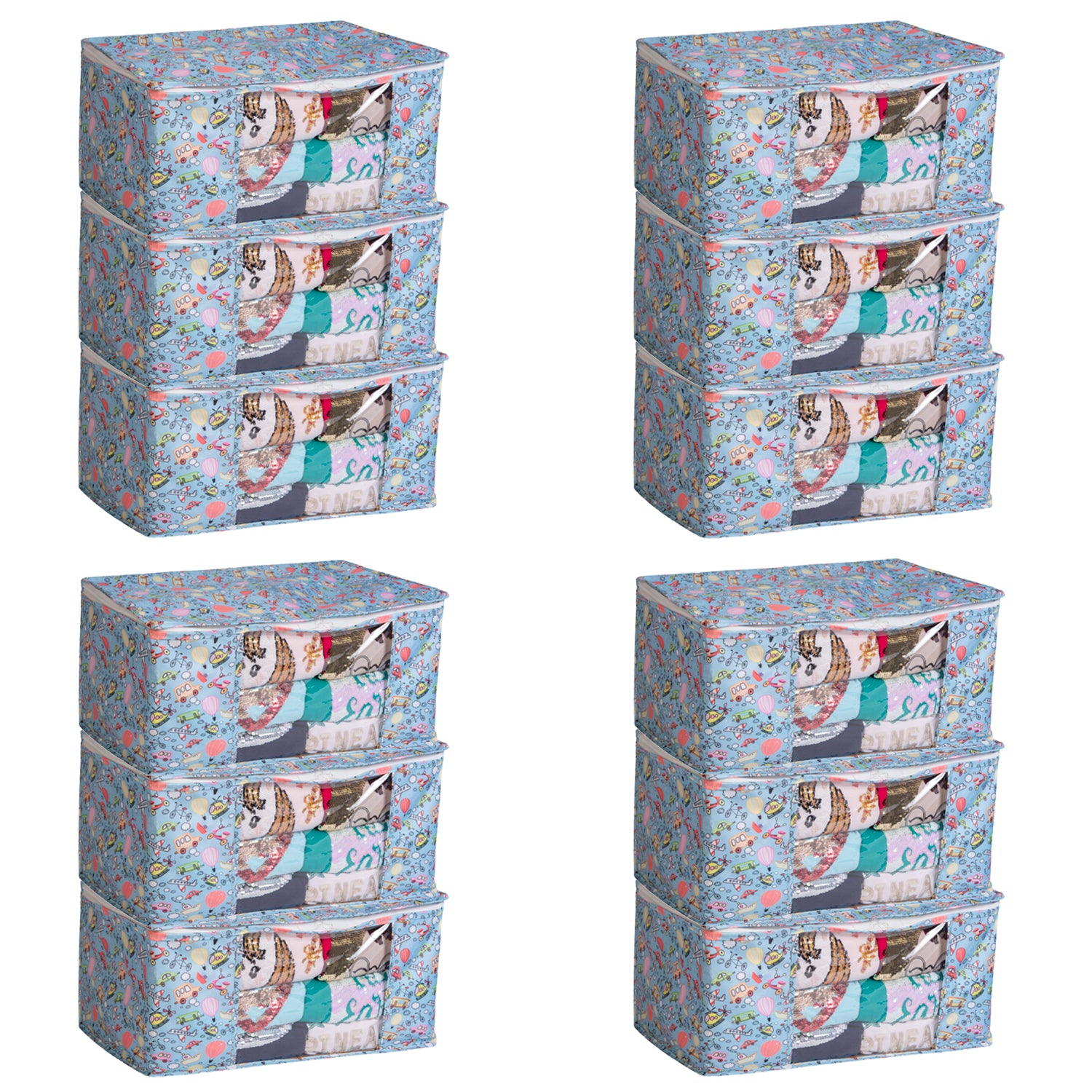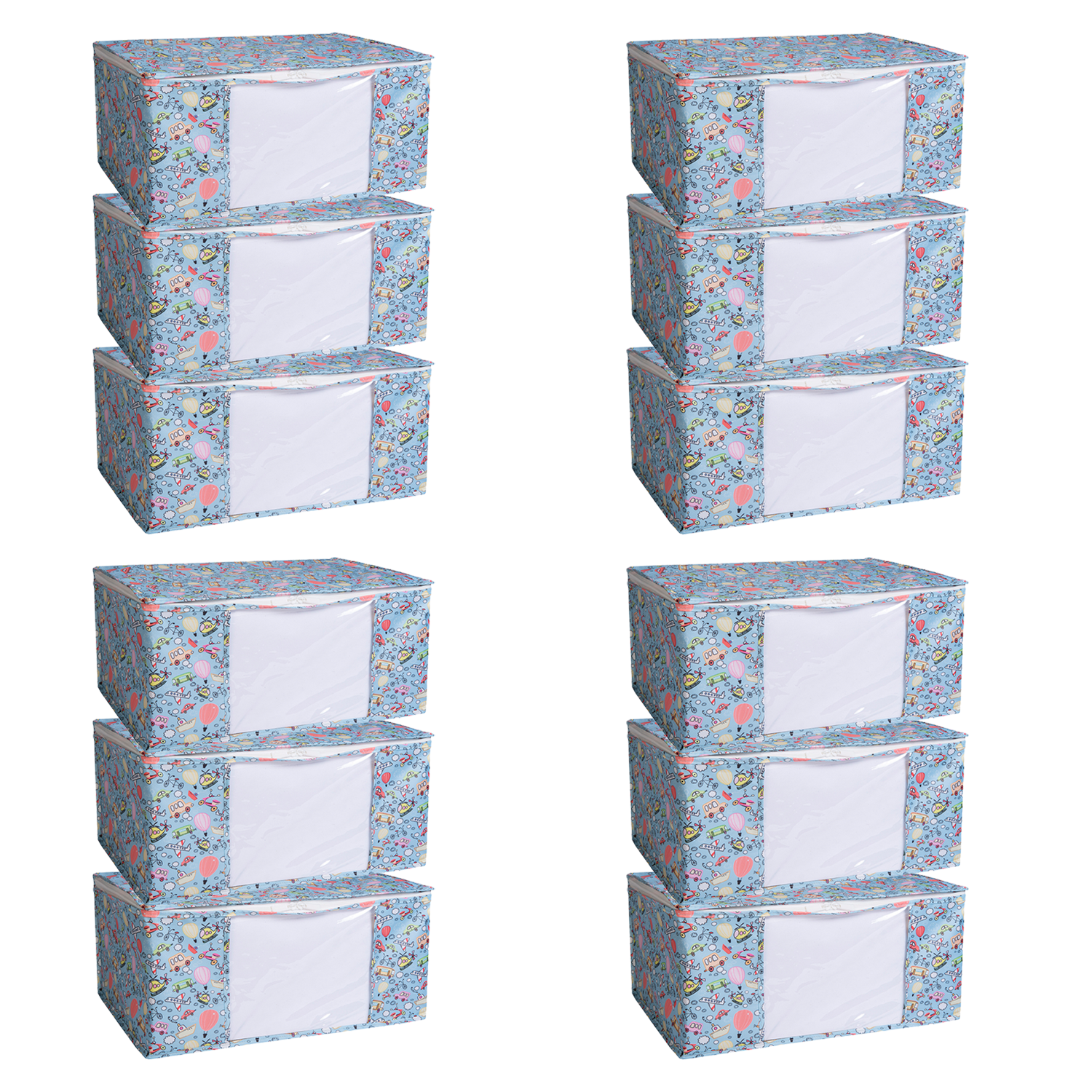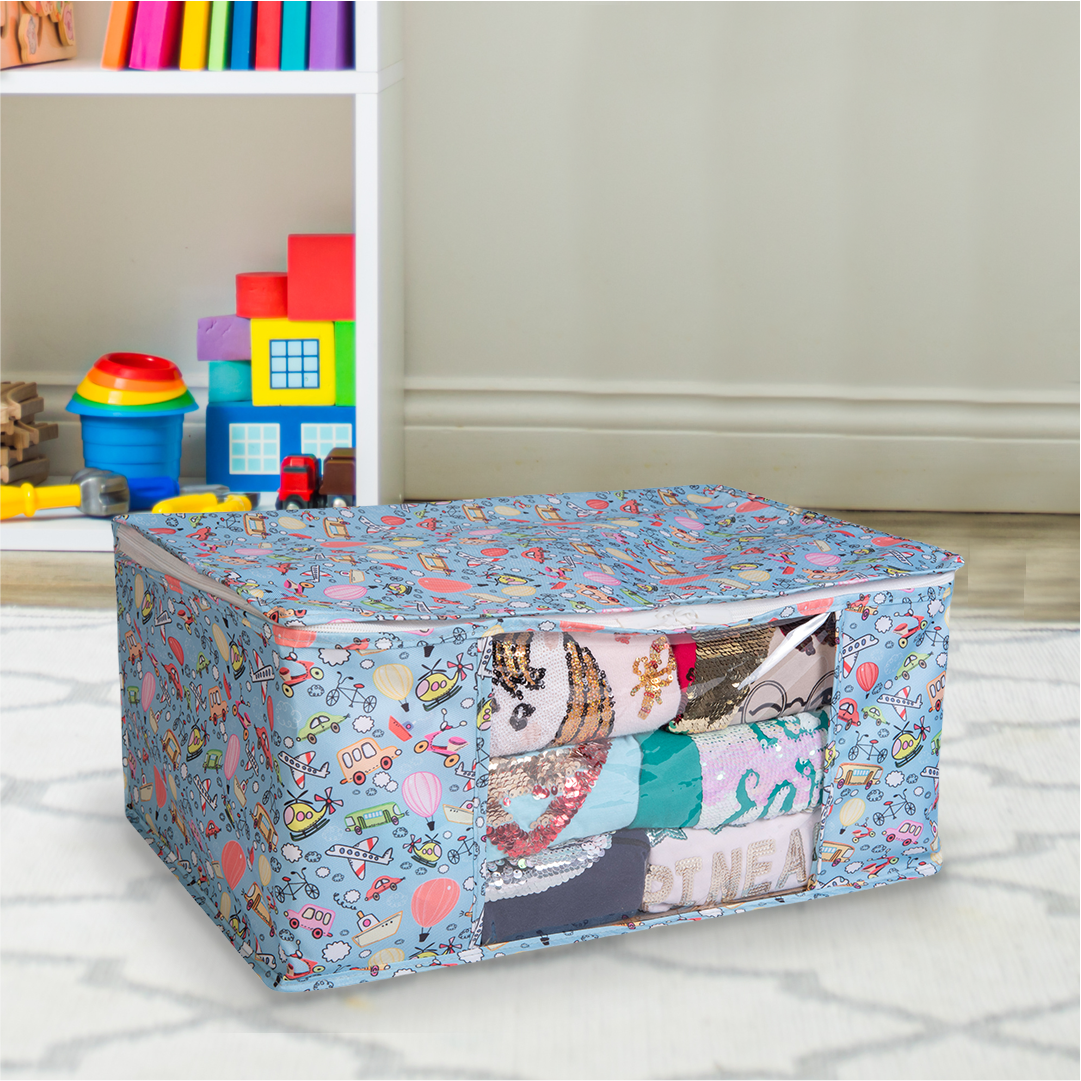 Tiny Treasures Bag | Kids' Garment Cover
Spec & features:

Material: 300D Bolt Polyester fabric
Dimensions: 46cm length, 33cm breadth, and 20cm height
Color: Blue with Printed
The cloth or Garment Cover has premium quality fabric, zipper, and reinforced stitch enabling the organizer to last long and perform well during use.
The cloth cover save space at home or travel, it will fold flat when not in use. The bag is waterproof.
The cloth cover has the front Window for easy & clear visibility and also the premium quality fabric protects from Dust, Moisture, and Moths.

Introducing Homestrap's kids' range: Garment Cover with Front Window and dual zipper, a must-have storage solution for kids' clothing! Keep your little ones' garments organized, protected, and easily accessible with this foldable and stackable clothes storage organizer. Designed with convenience in mind, this garment cover features a front window that allows you to quickly identify the contents inside without having to open it. No more rummaging through piles of clothes or guessing what's stored where. The transparent window provides a clear view, making it effortless to select the perfect outfit for your child. Equipped with dual zippers, this garment cover ensures easy access to the clothes stored inside. Whether you need to grab a specific garment or add new items to the organizer, the dual zipper design allows for smooth and hassle-free opening and closing. No more struggling with stuck zippers or wrestling with tangled clothing. Our garment cover is made from high-quality materials to ensure durability and longevity. It is designed to protect your kids' clothing from dust, dirt, moisture, and potential damage, keeping them in excellent condition. The foldable and stackable design maximizes space efficiency, making it perfect for small closets, drawers, or under-bed storage. To add a touch of fun and vibrancy, our garment cover features a variety of delightful printed designs. Let your child's personality shine through by choosing their favorite pattern. The prints not only make organizing more enjoyable but also add a playful element to any storage space. Whether you're a parent looking for a practical storage solution or a child excited about keeping their clothes neat and tidy, our Garment Cover with Front Window and the dual zipper is a perfect choice. Invest in this versatile and stylish organizer today and bring order to your kids' clothing collection!