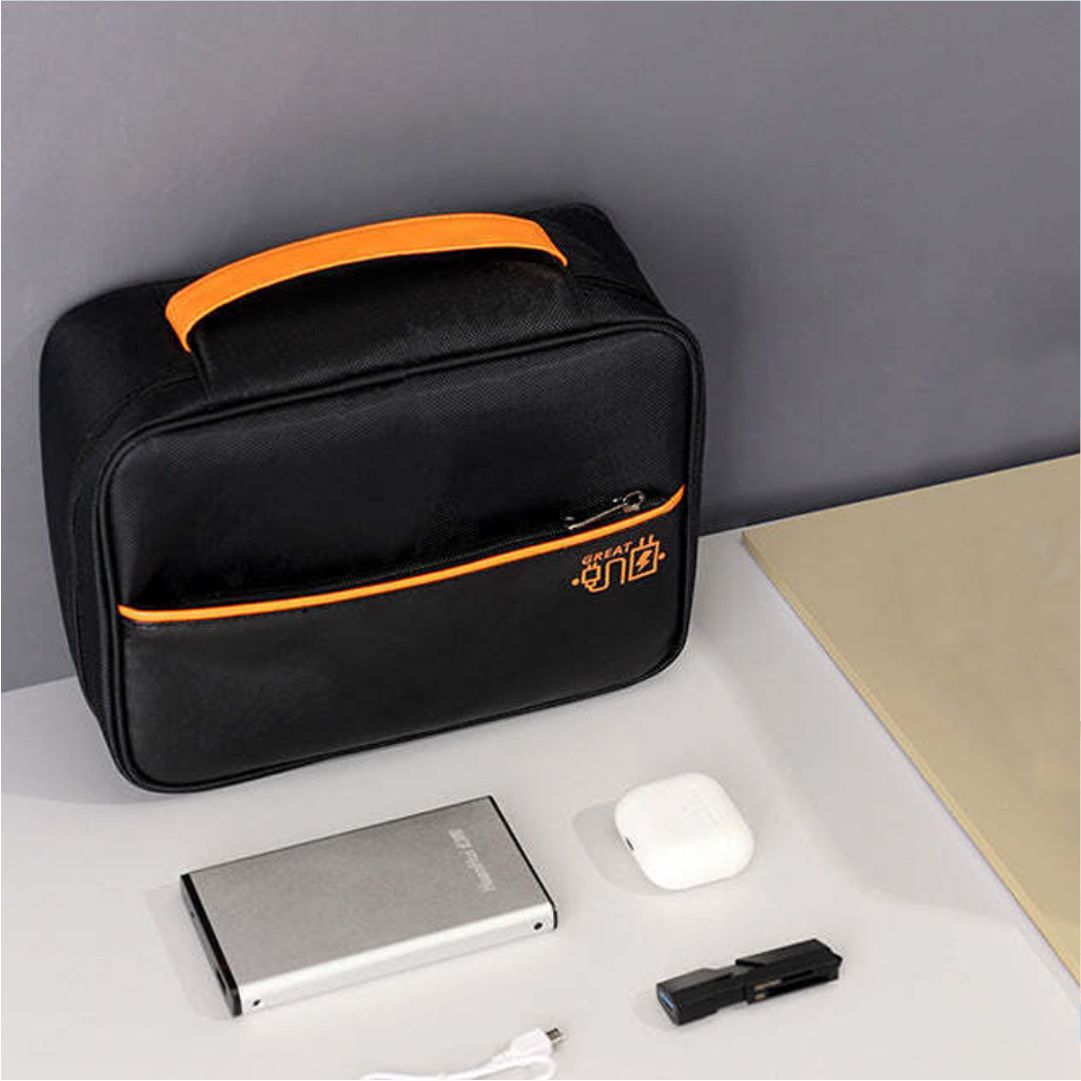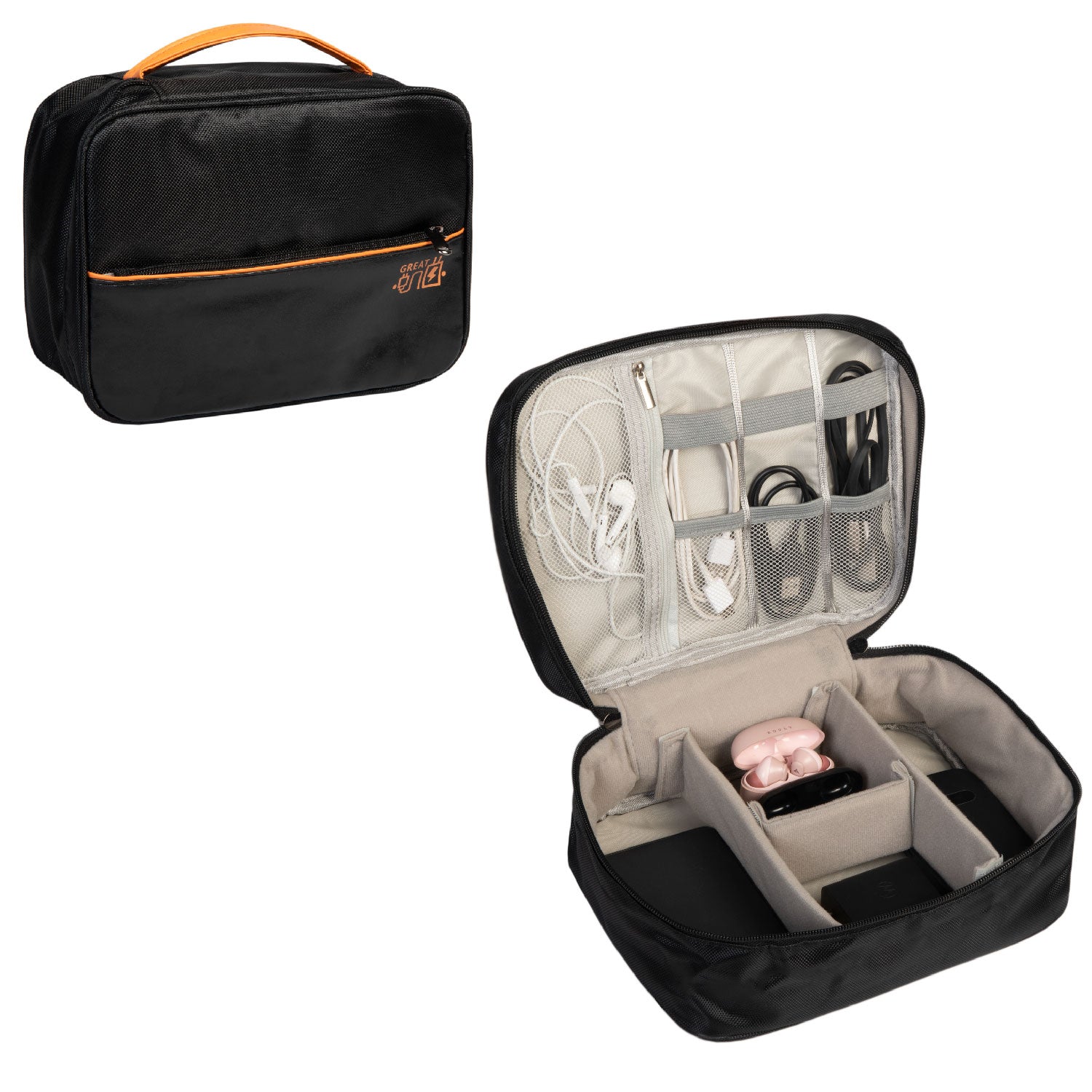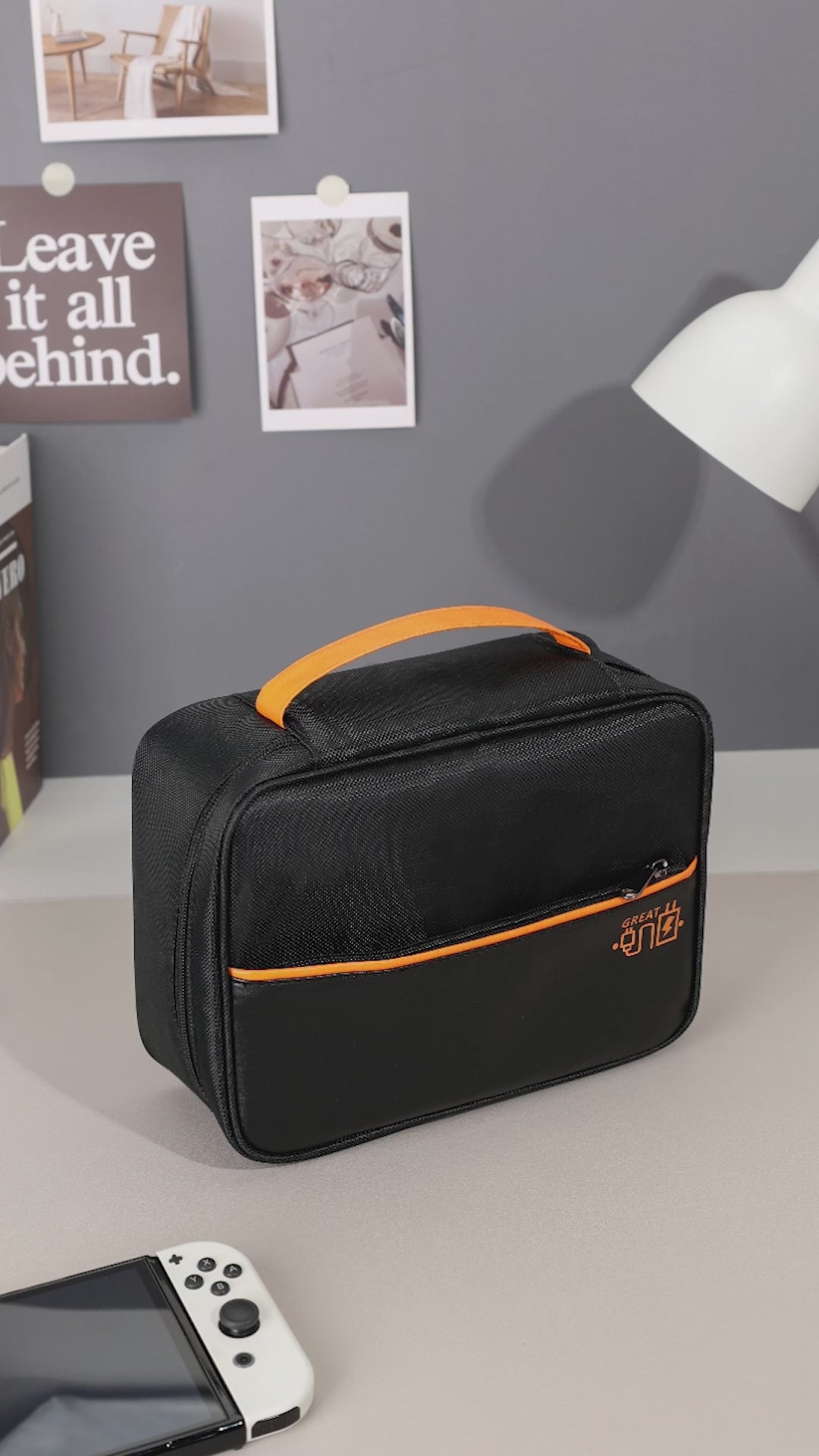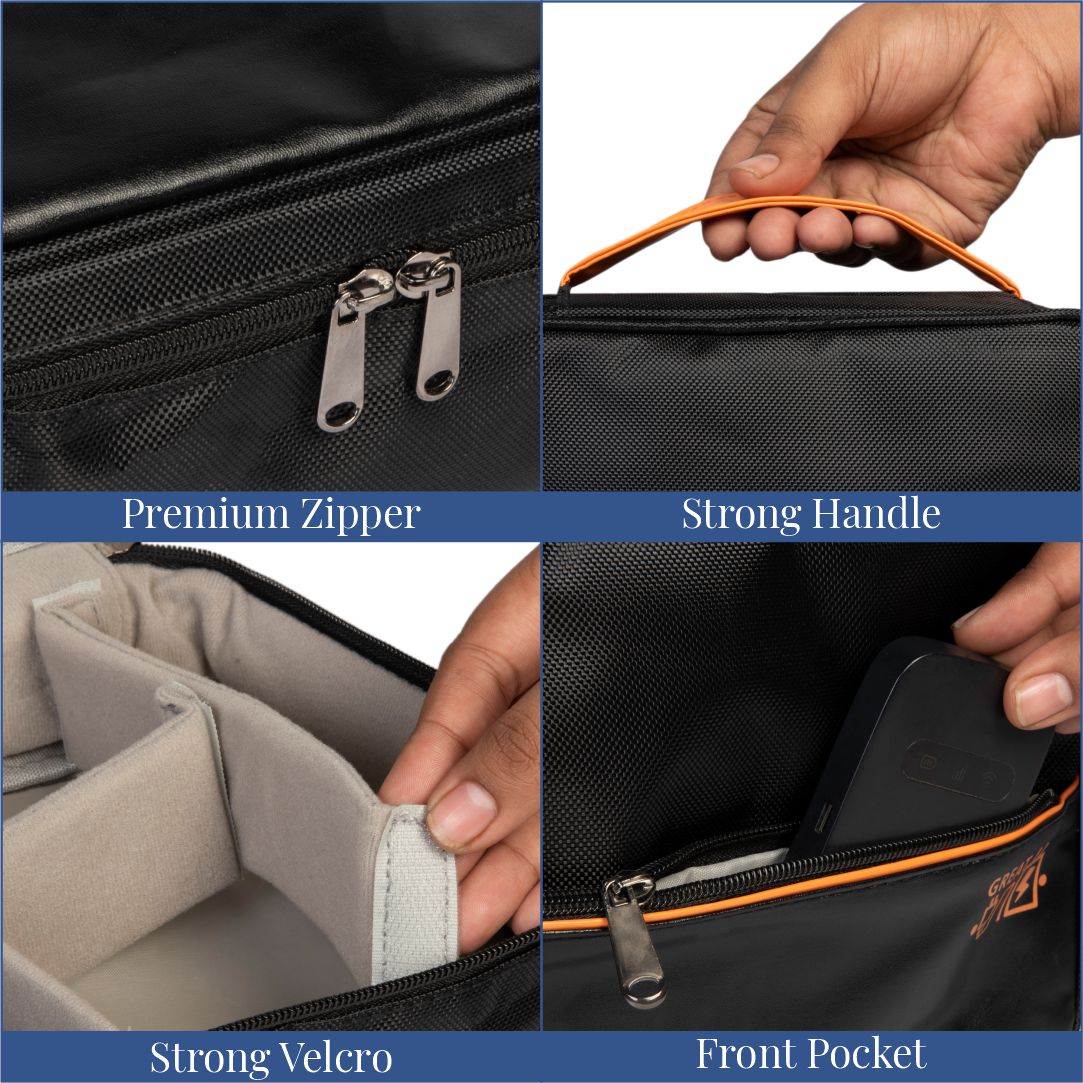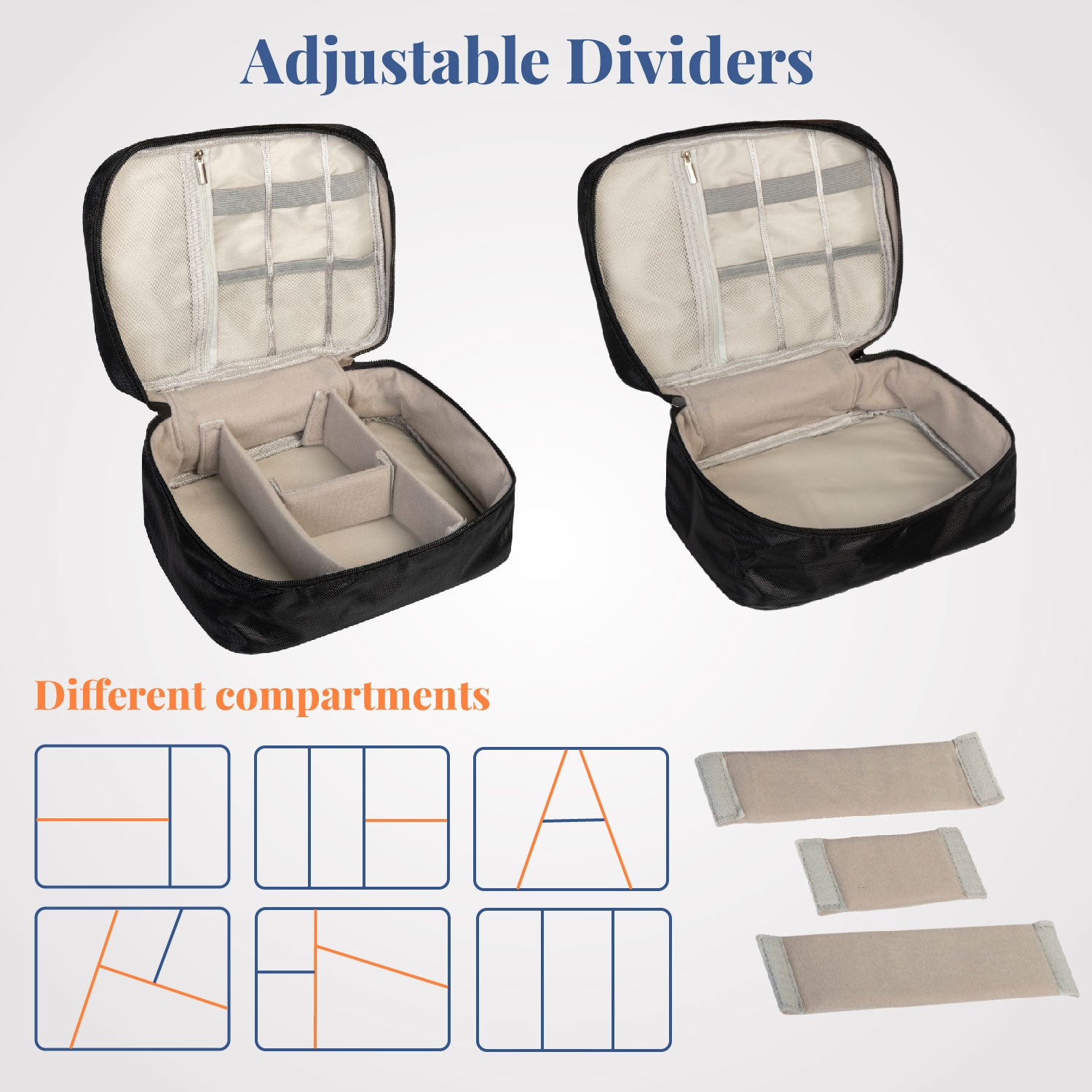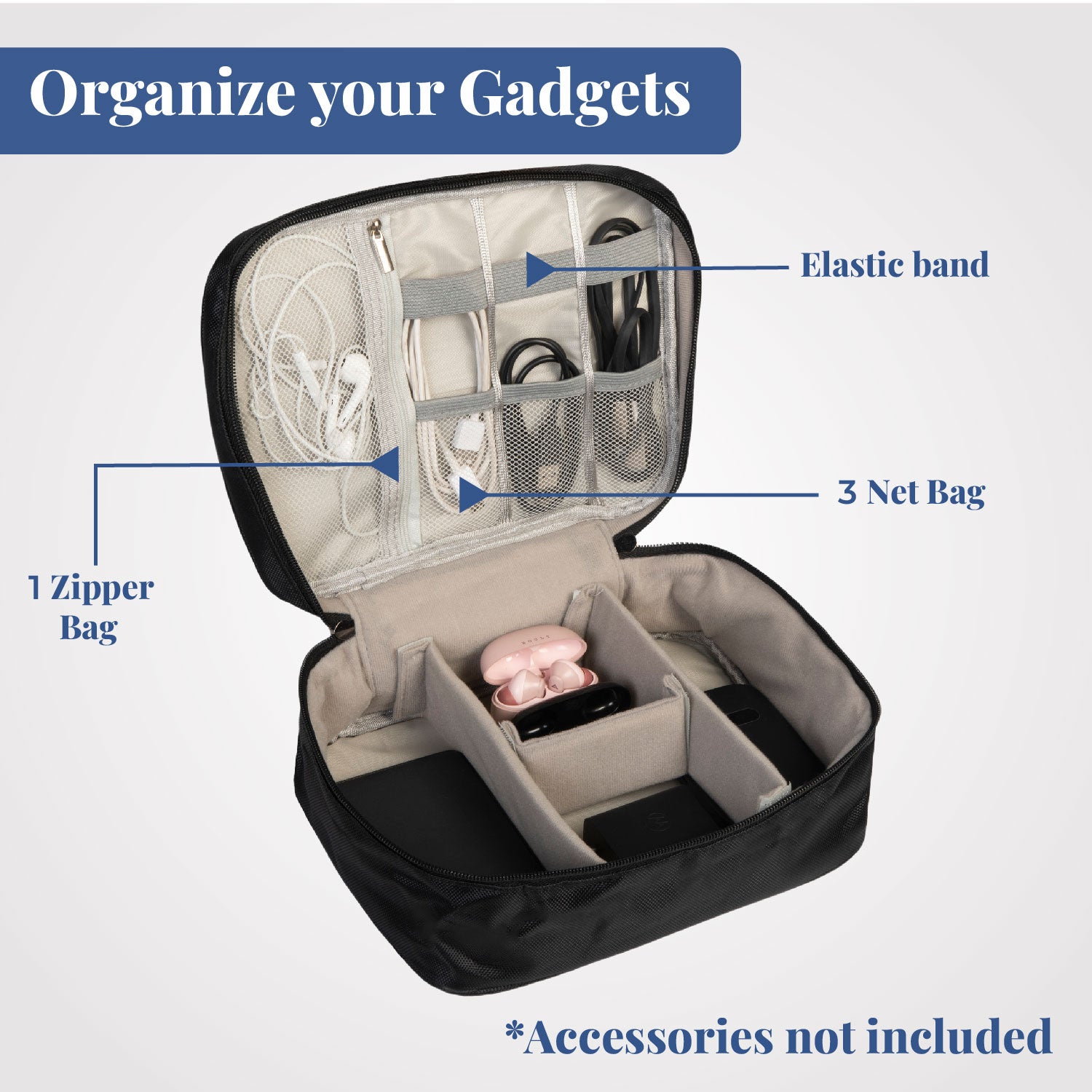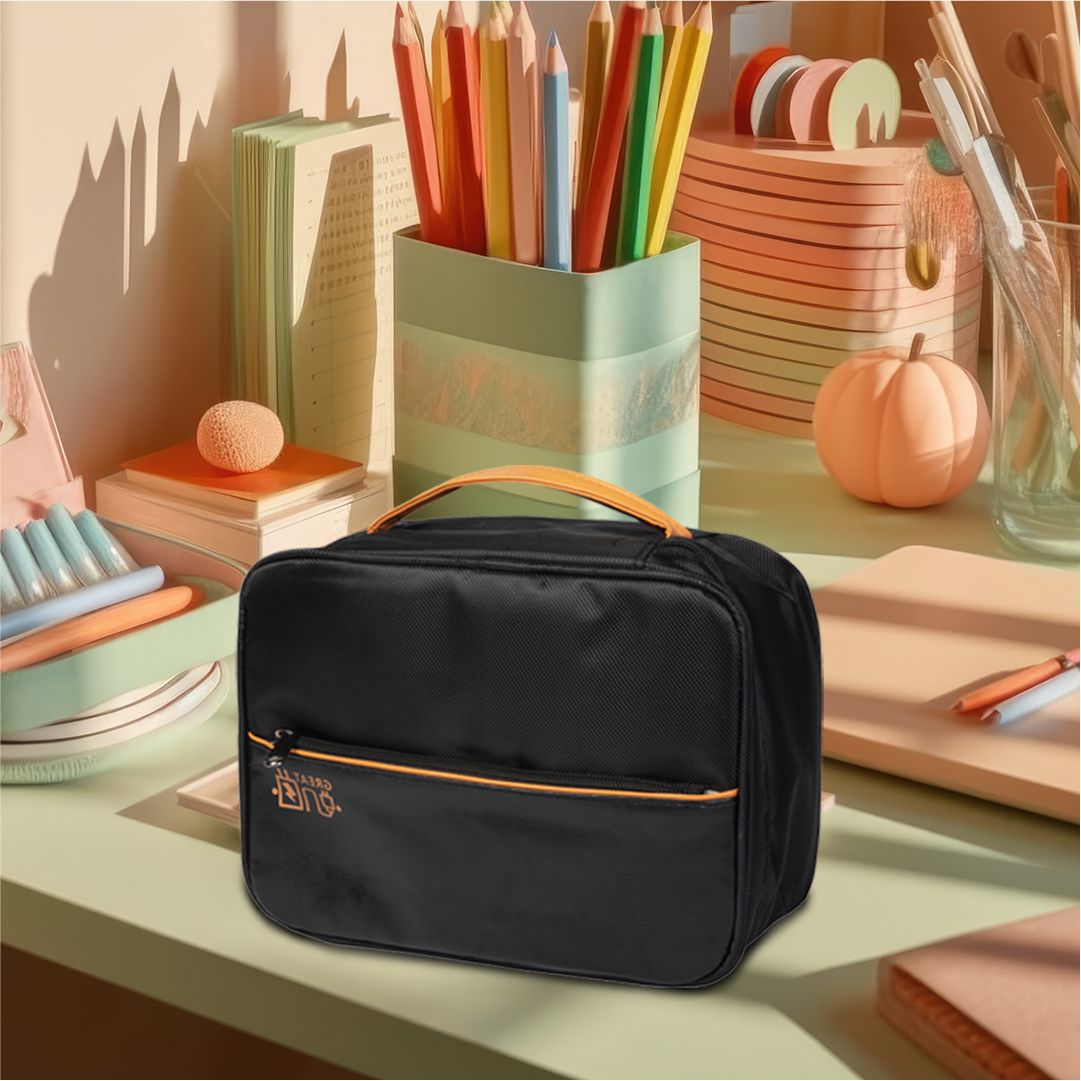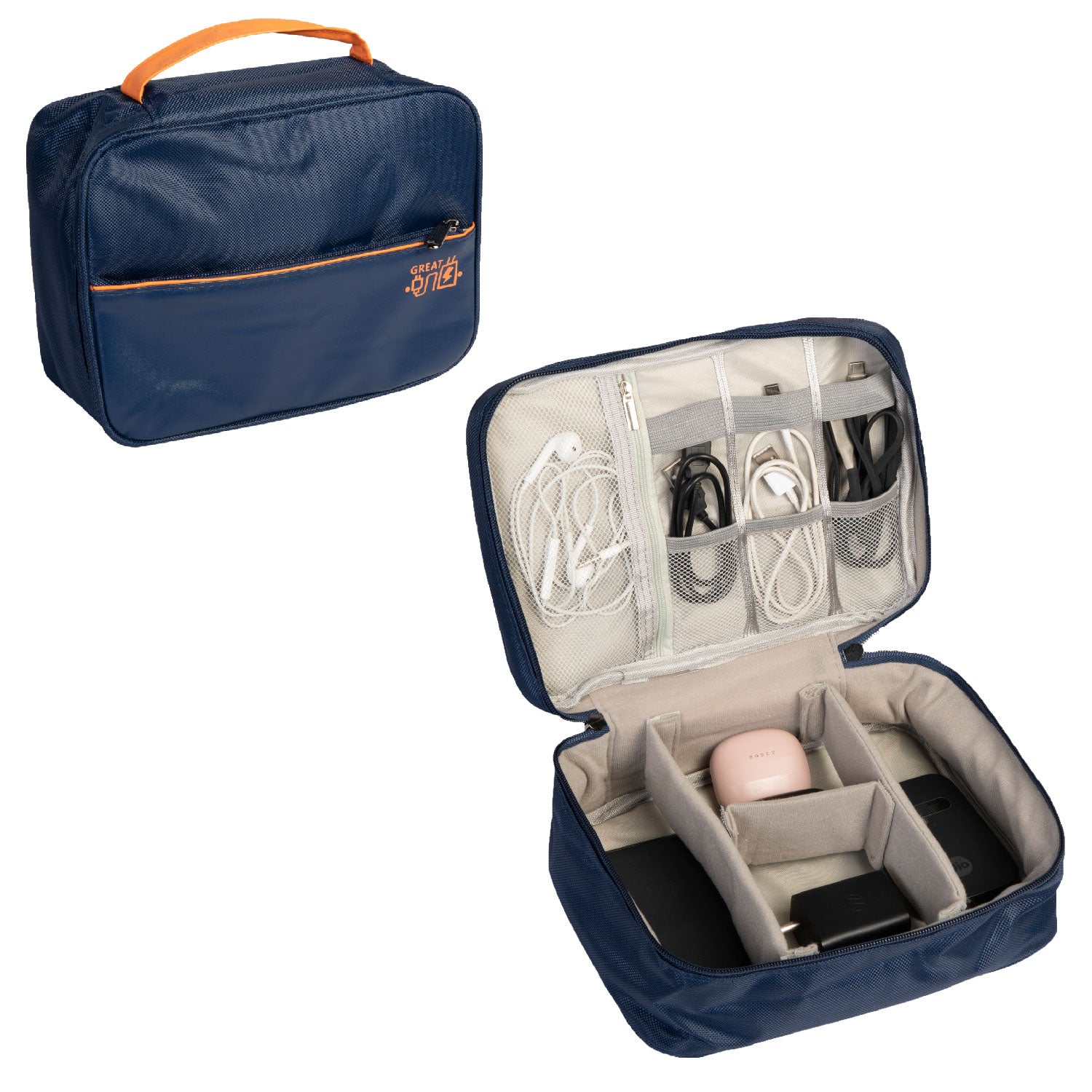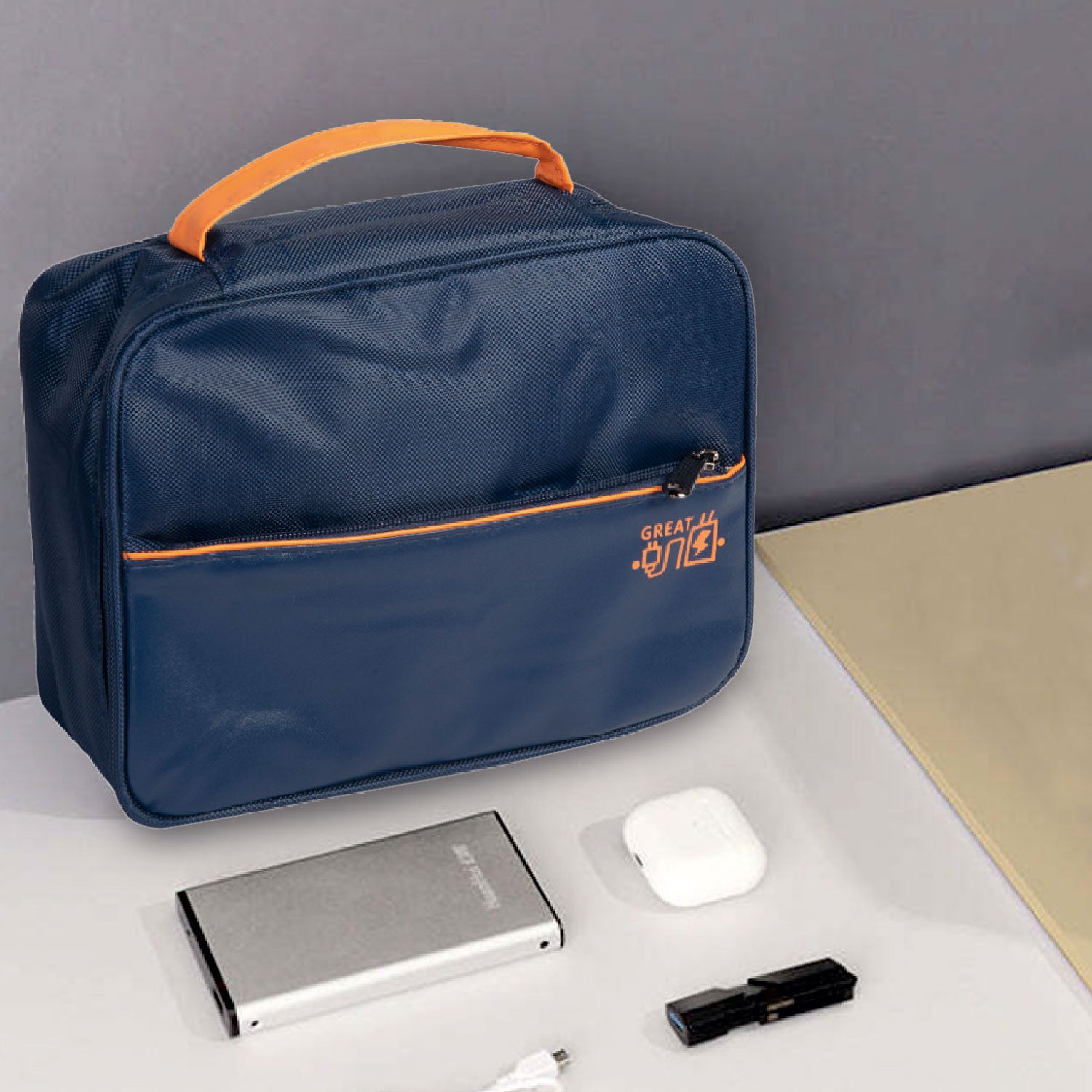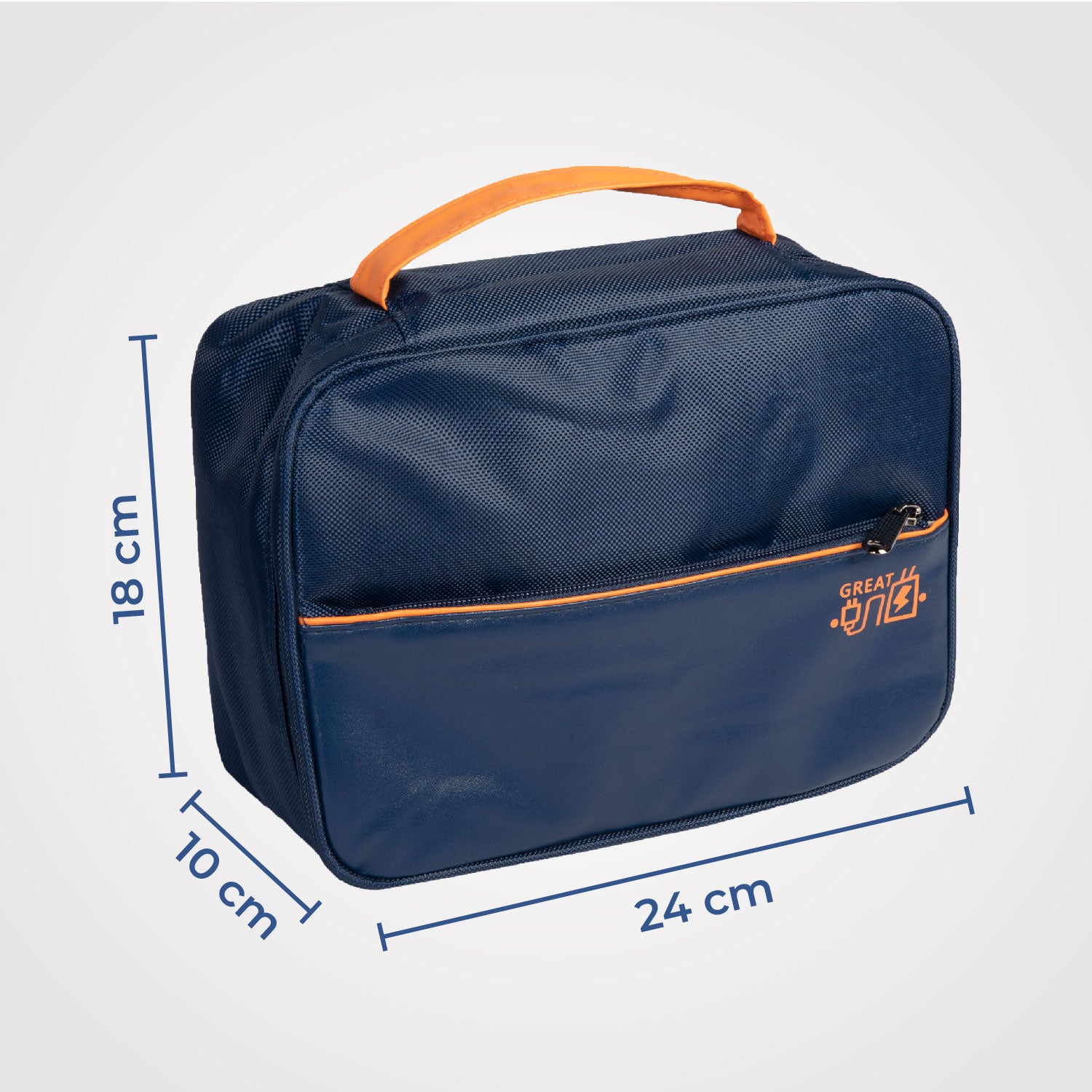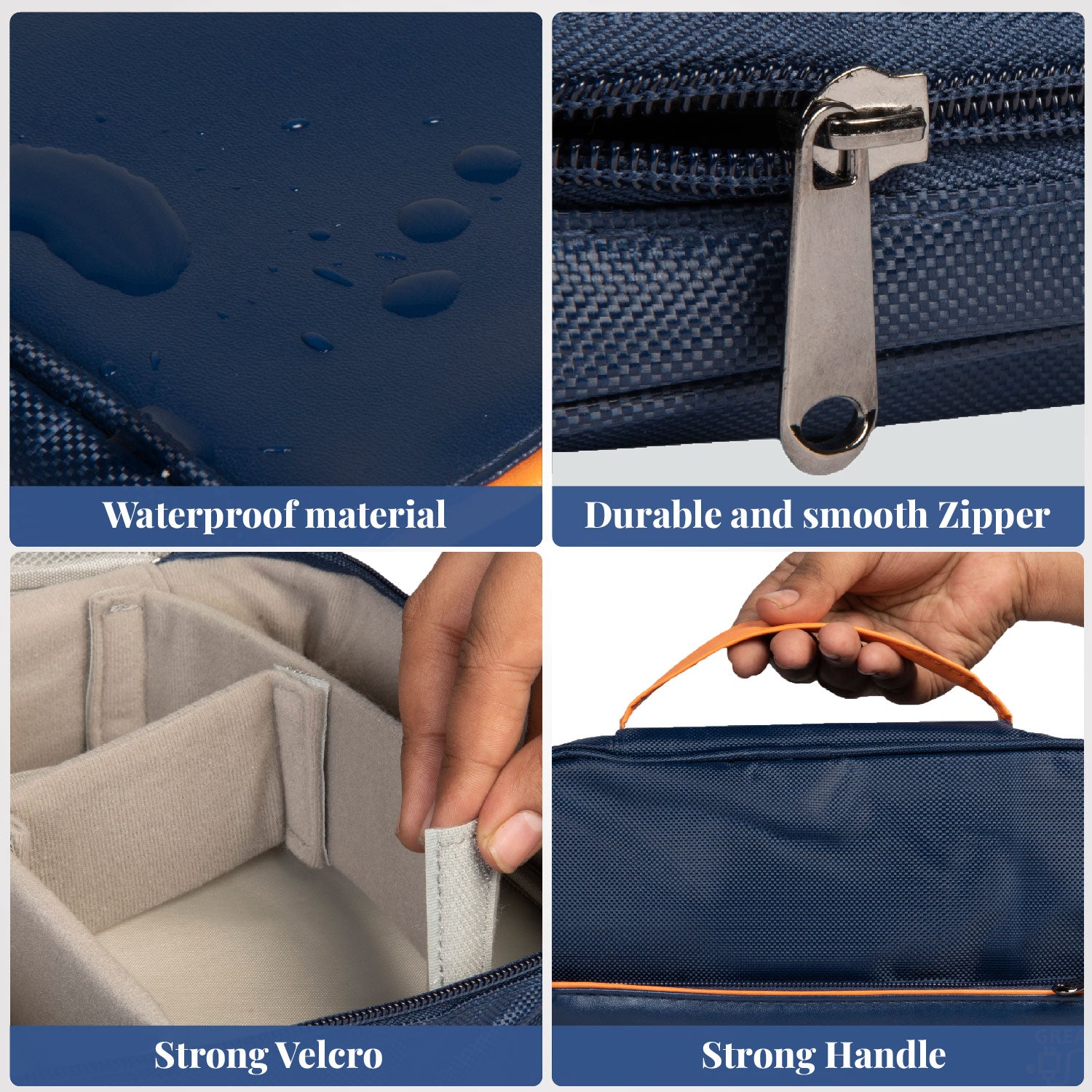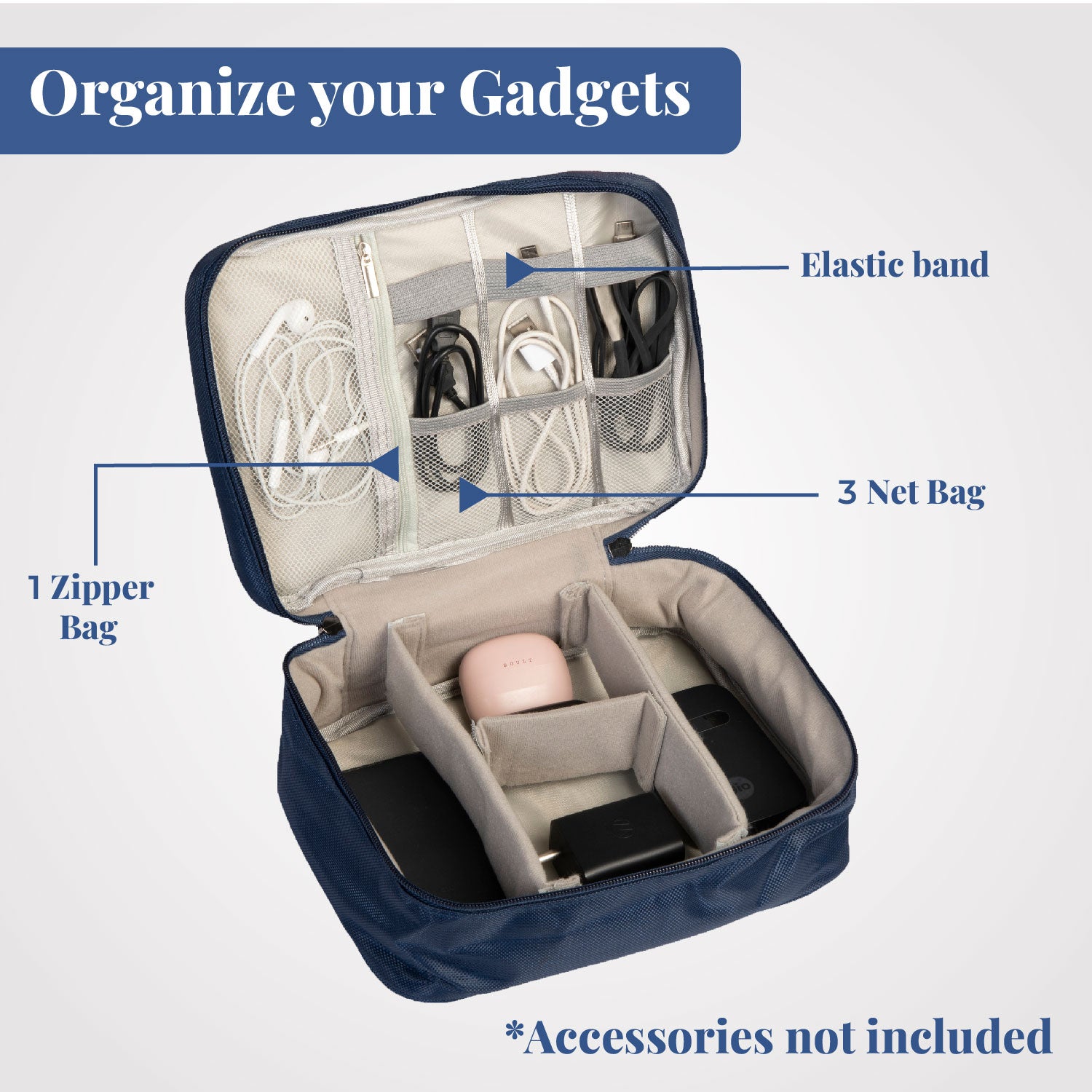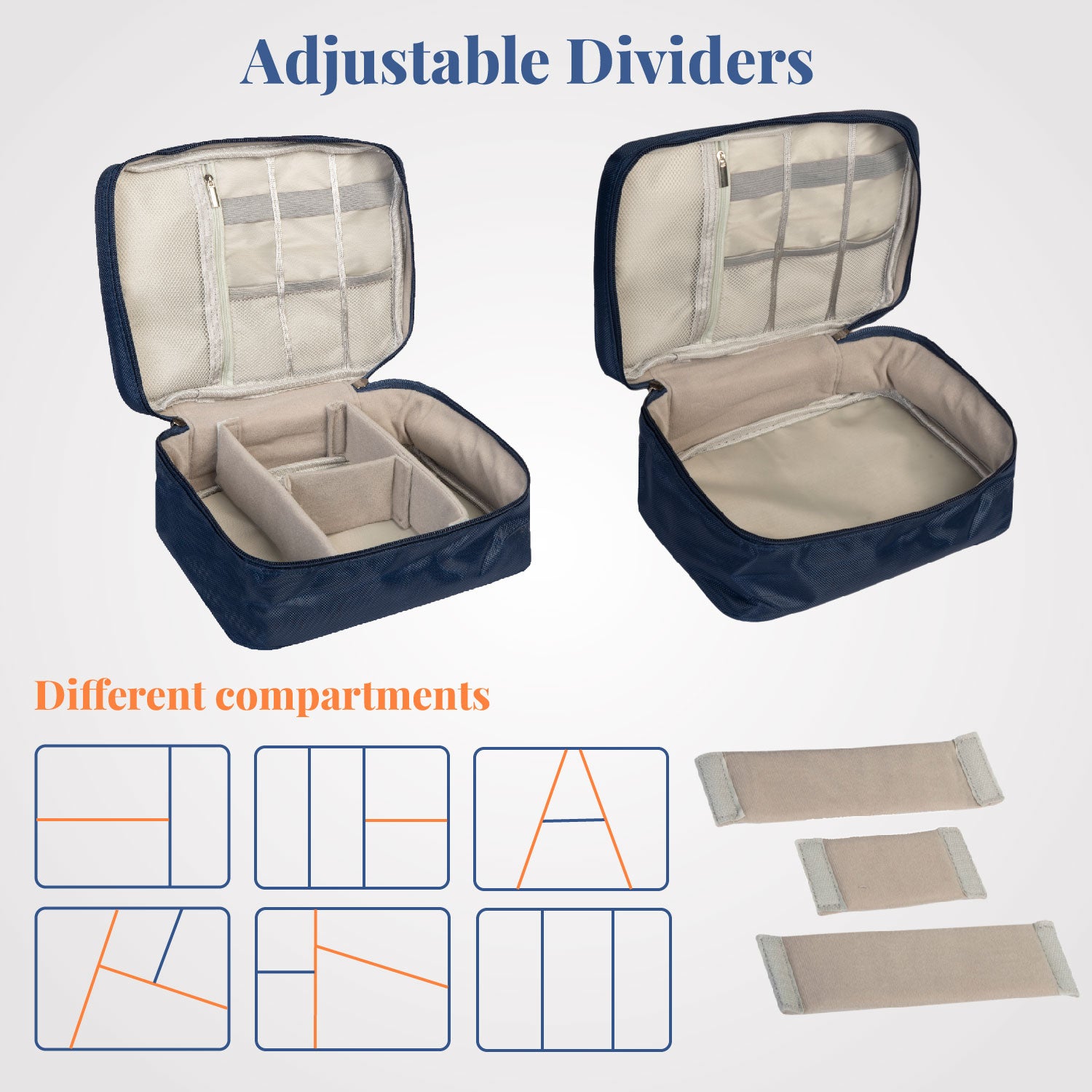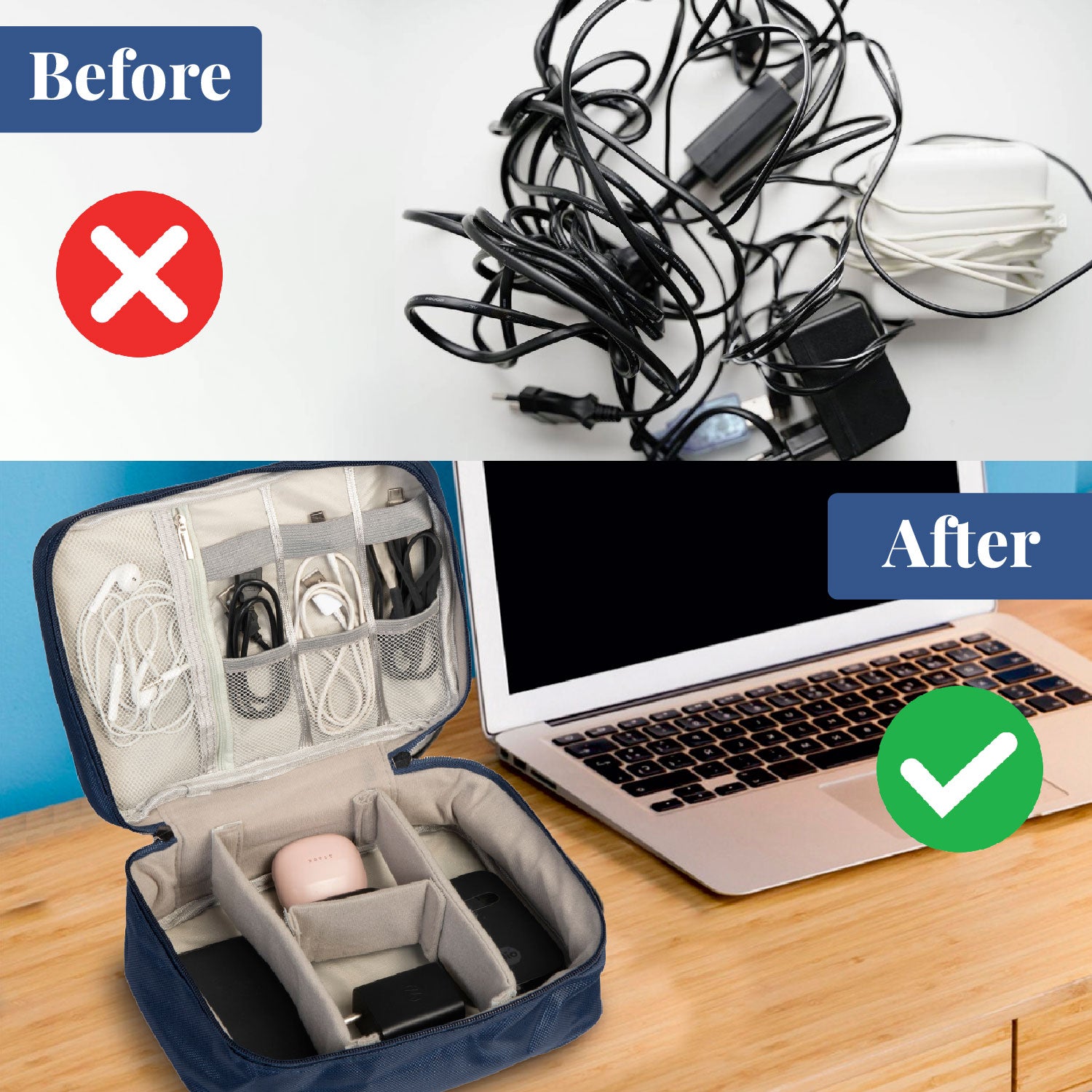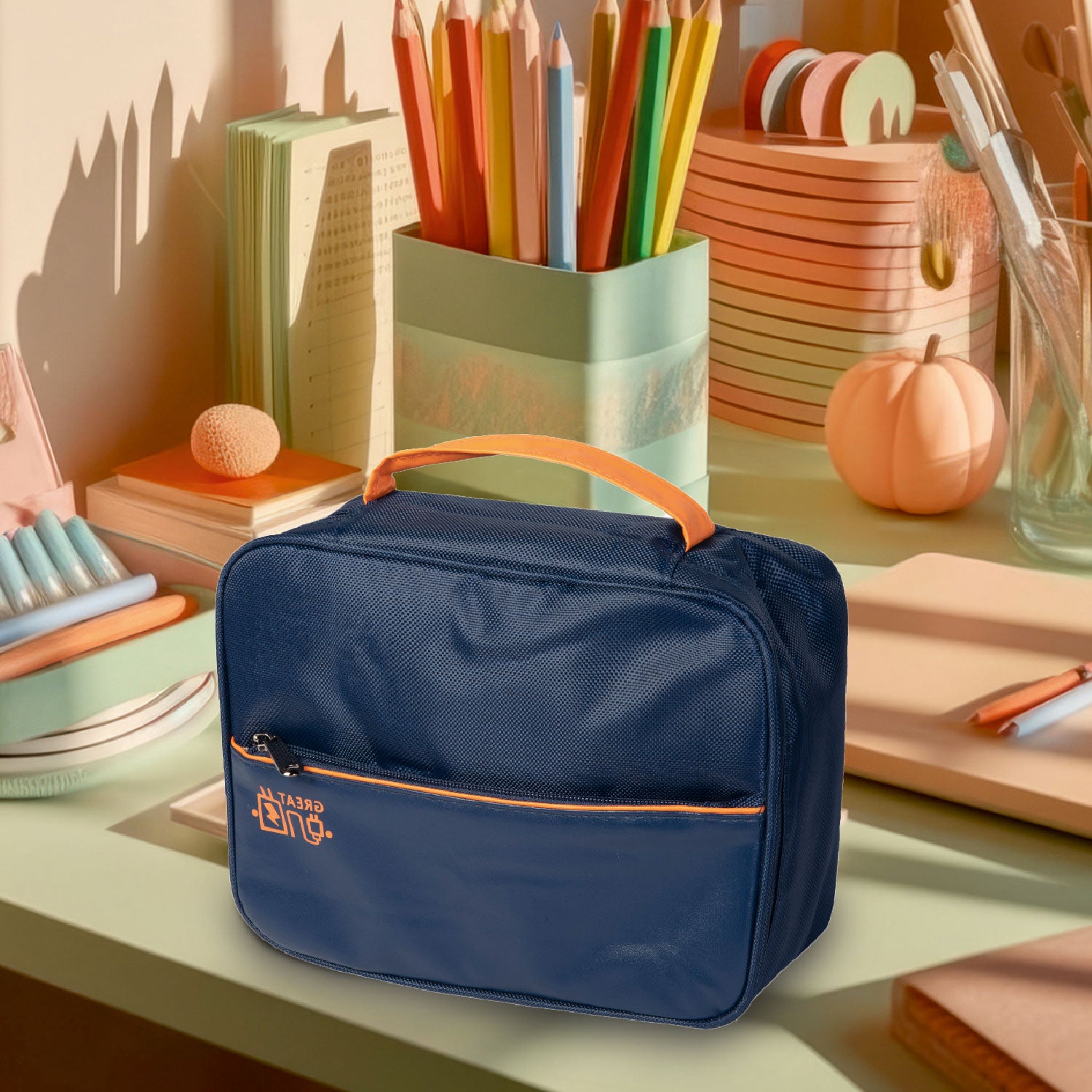 Tech tote | Gadgets Travel Storage Organizer Bag
Specs & features:

Material: Polyester+PU
Dimensions: 25 cm length, 18cm breadth, and 10cm height
Space-saver, waterproof, ideal for daily use and travel, and portable. The digital bag is a large storage capacity.
This bag has one zipper pocket with a handle outside the bag, 1 zipper pocket, 3 elastic pockets, 3 velcro pockets, and velcro compartments which can be customized according to the products.
Hard tech travel case organizer for small electronics and accessories, like charger, cord, portable external hard drive, USB cables, power bank, sd memory cards, earphones, etc. (case only, the electronics and accessories are not included)
Soft high-quality fabric lining interior with mesh inner pockets offers double protection against scratches, impacts, spills, and dust with premium quality zipper secure store small electronics and accessories (phone, selfie stick, batteries, memory cards, etc.); keeping them well-organized and protected.

Introducing our Gadget Organizer Bag, the perfect solution for keeping your electronics accessories organized and easily accessible. This sleek and versatile storage pouch is designed to accommodate a variety of gadgets and accessories, including chargers, cords, portable external hard drives, USB cables, power banks, SD memory cards, and earphones. The Bag features multiple compartments and elastic loops that securely hold and protect your items, preventing them from tangling or getting damaged. The spacious main compartment offers ample room for larger accessories like chargers and power banks, while the elastic loops keep cables and cords neatly organized. This travel storage pouch provides reliable protection for your valuable electronics accessories, ensuring they stay safe and secure during your travels. It is ideal for carrying in your backpack, handbag, or suitcase, allowing you to conveniently access your gadgets whenever you need them. It is suitable for both personal and professional use. Whether you're going on a business trip or vacation, or simply need a practical storage solution for your everyday needs, this Tech Organizer Case Bag is the perfect companion to keep your electronics accessories organized and within reach.