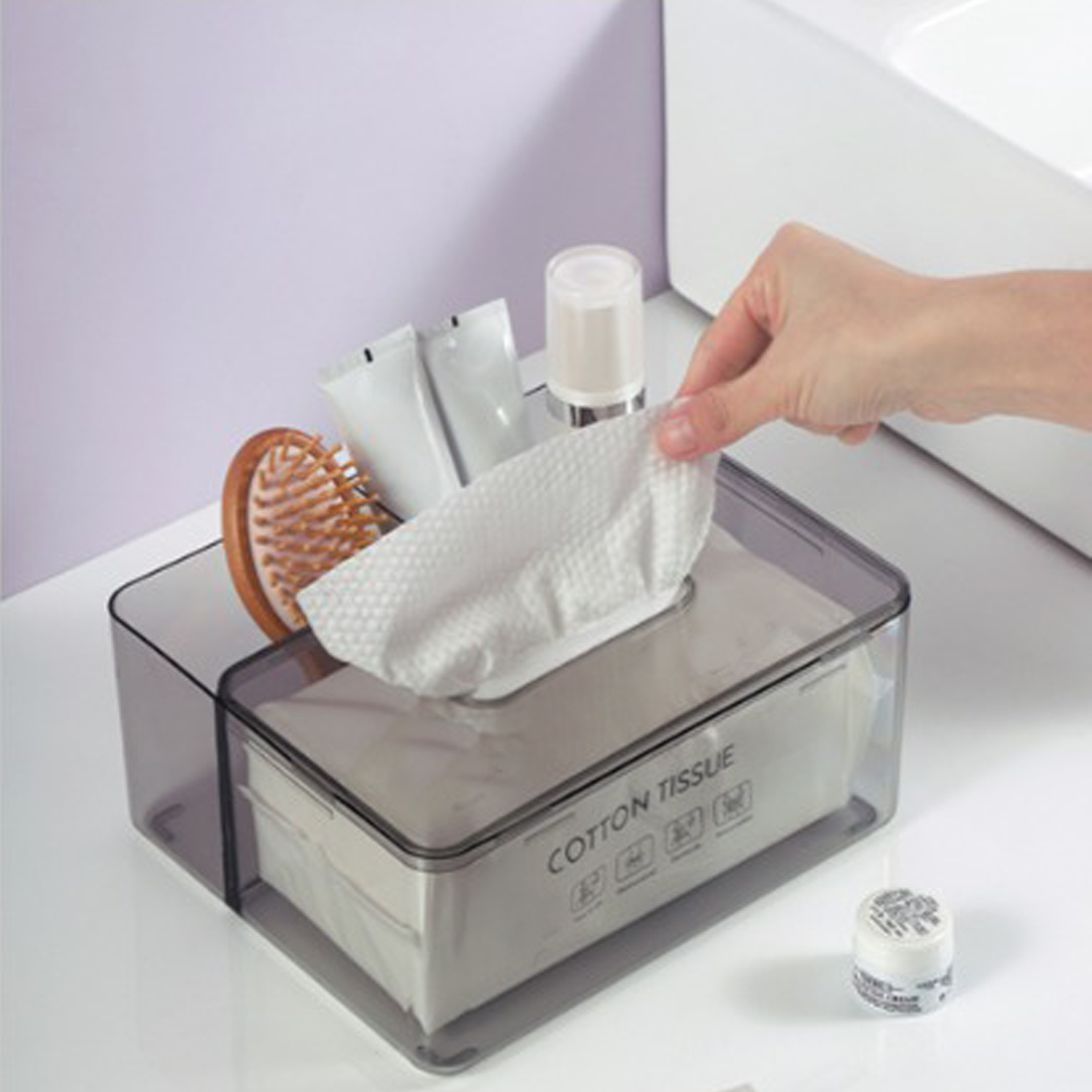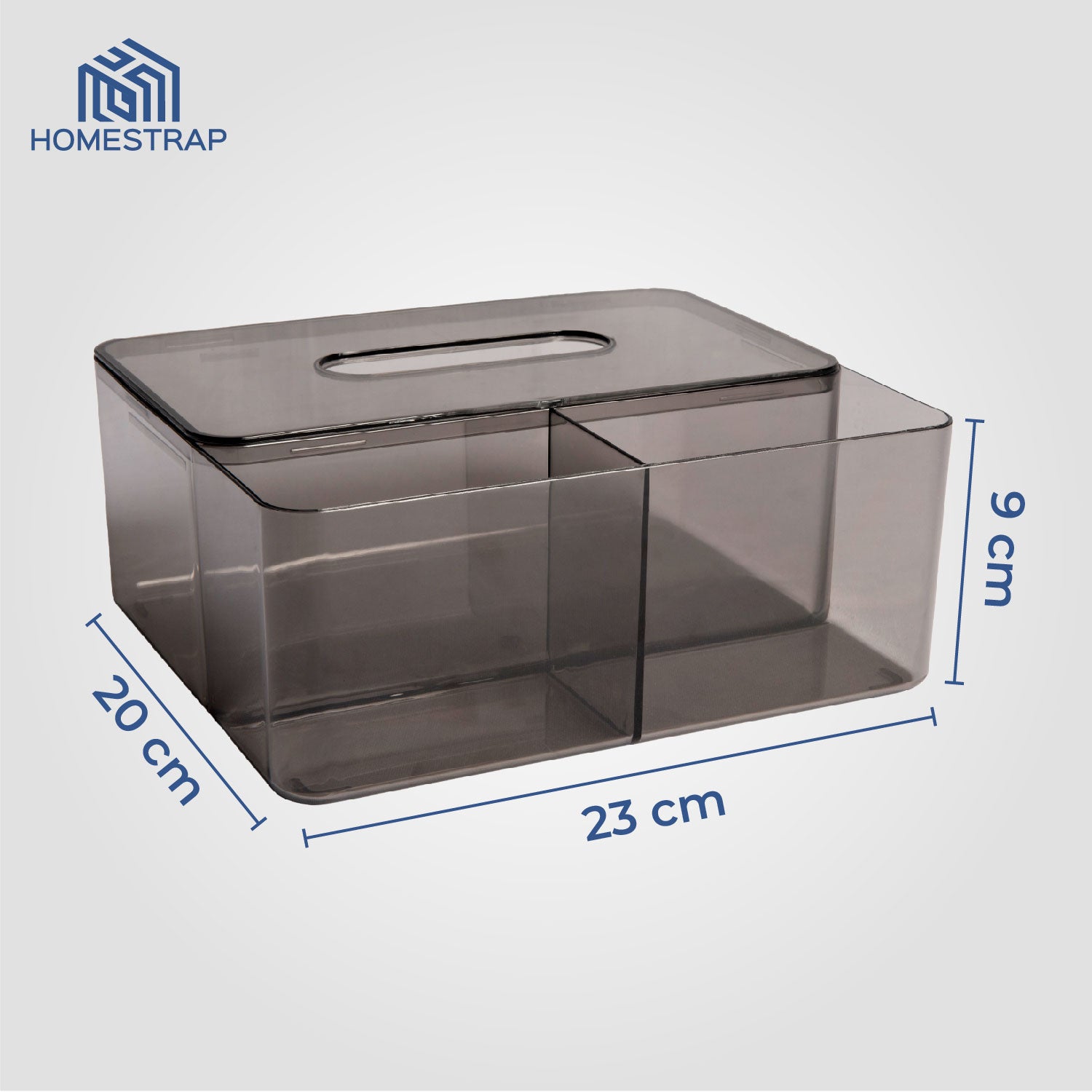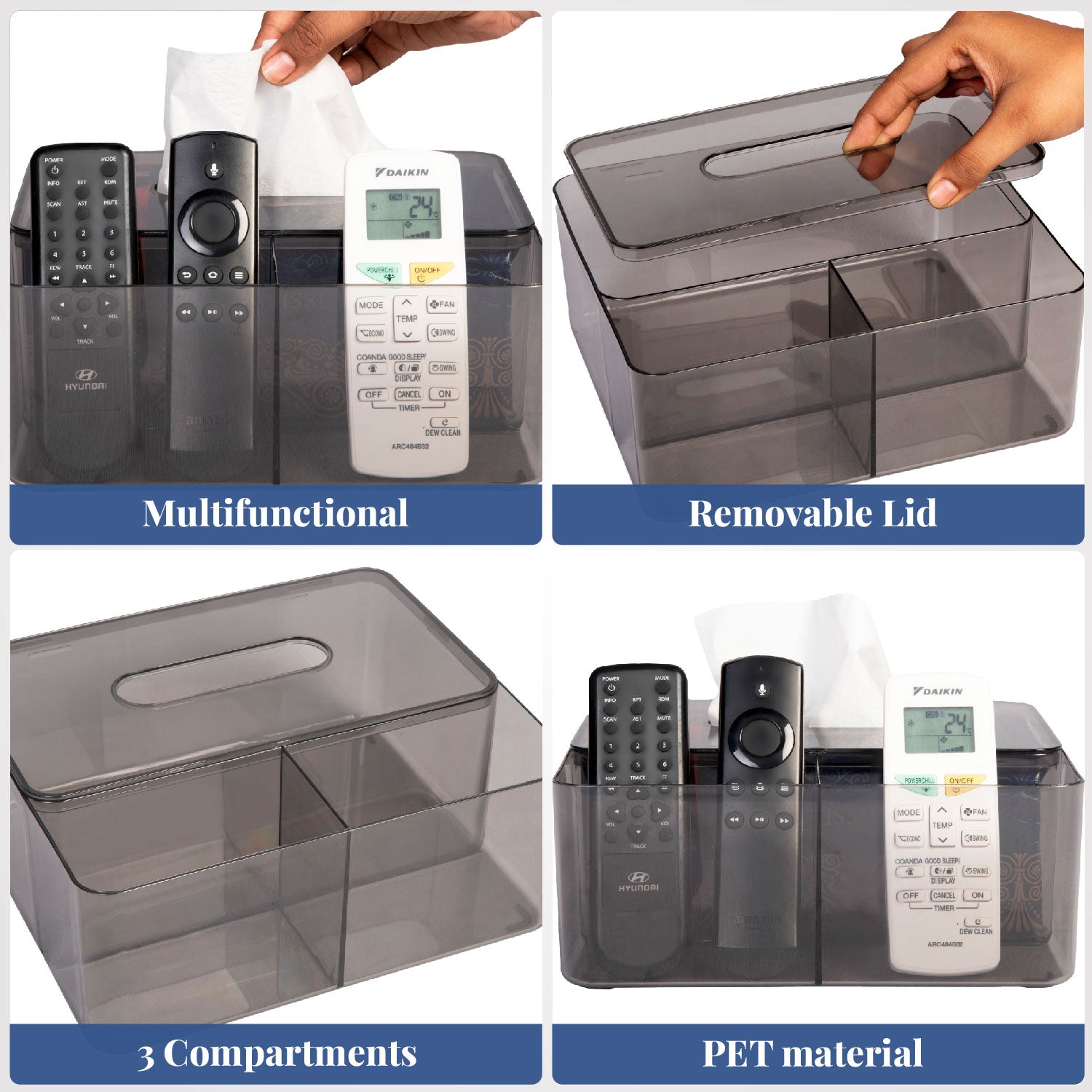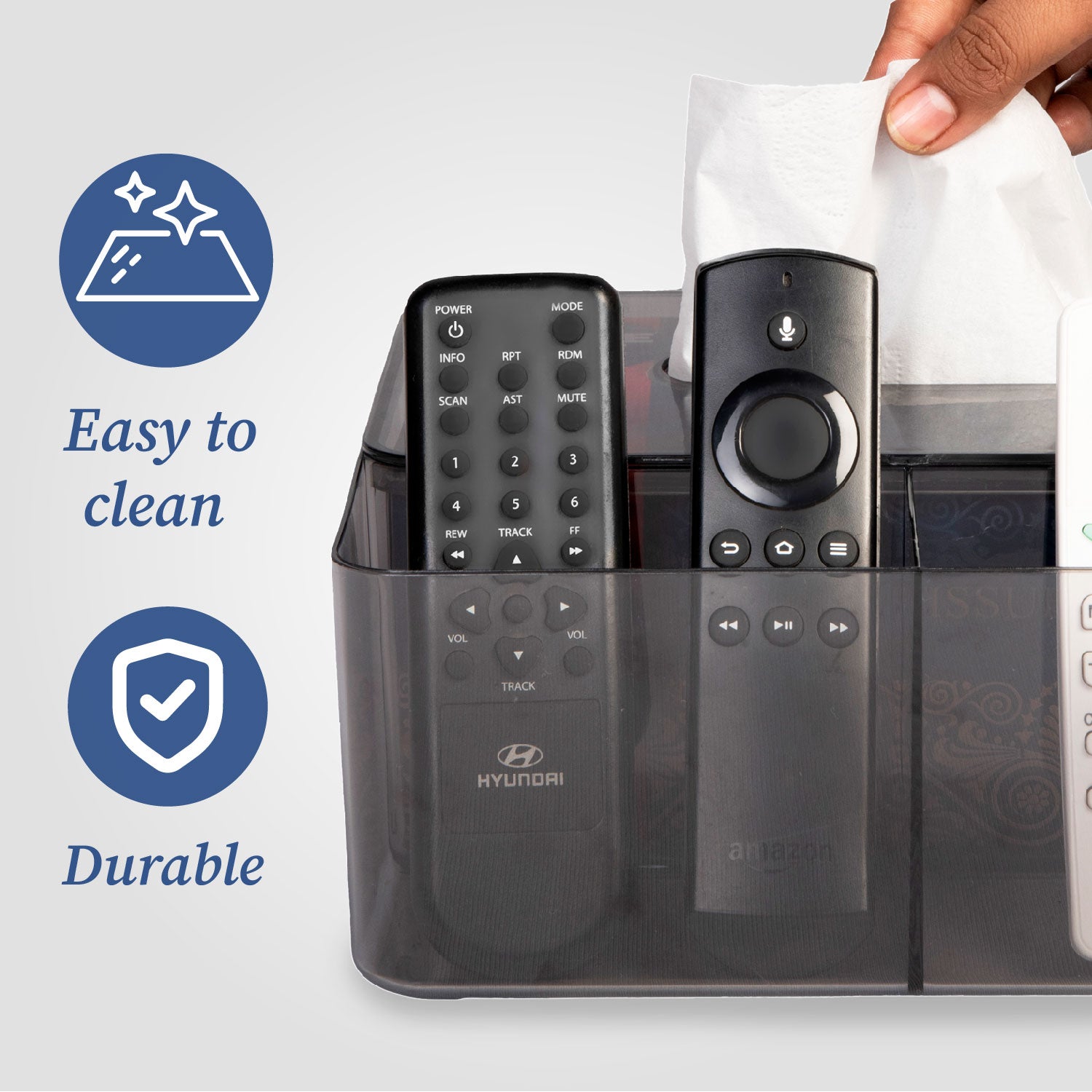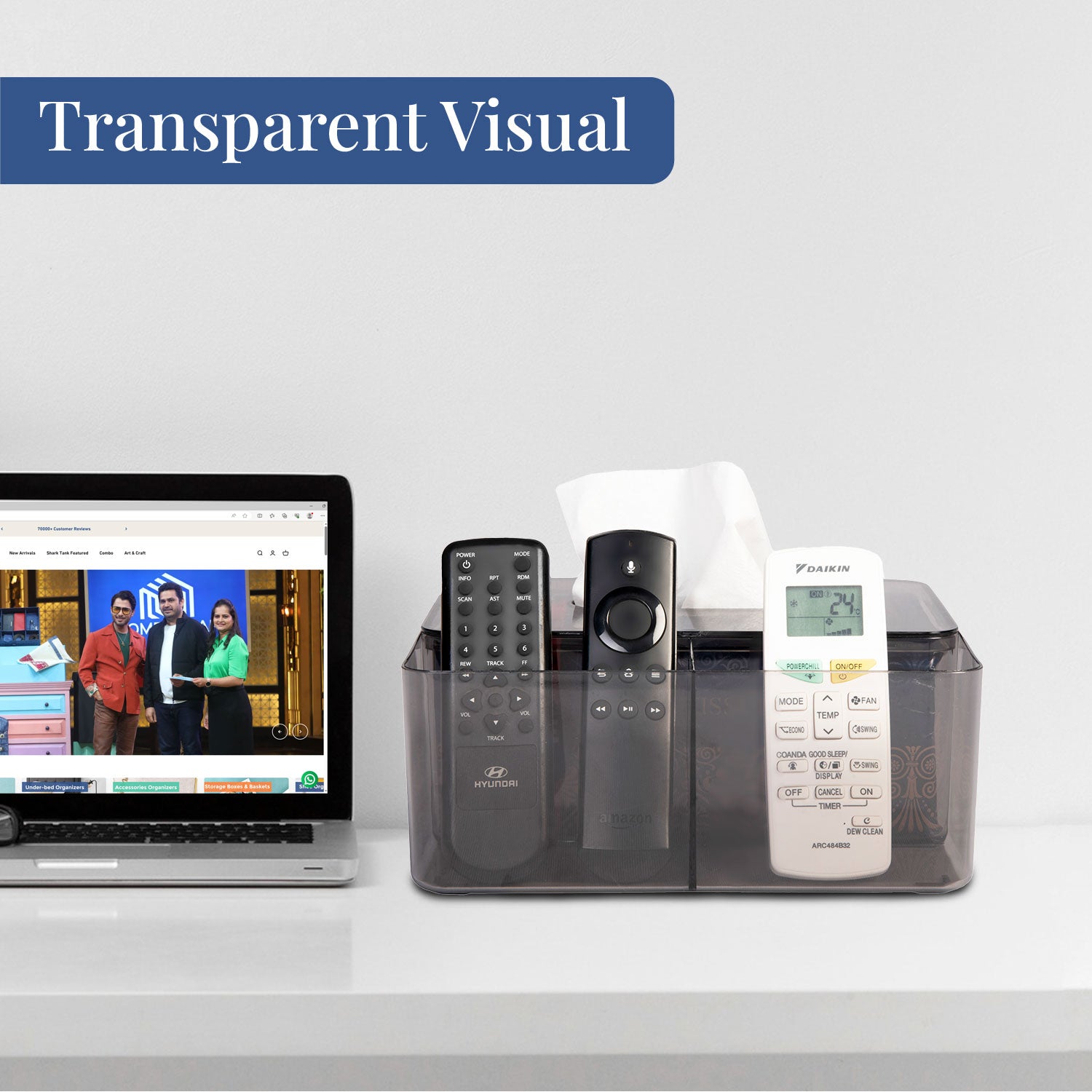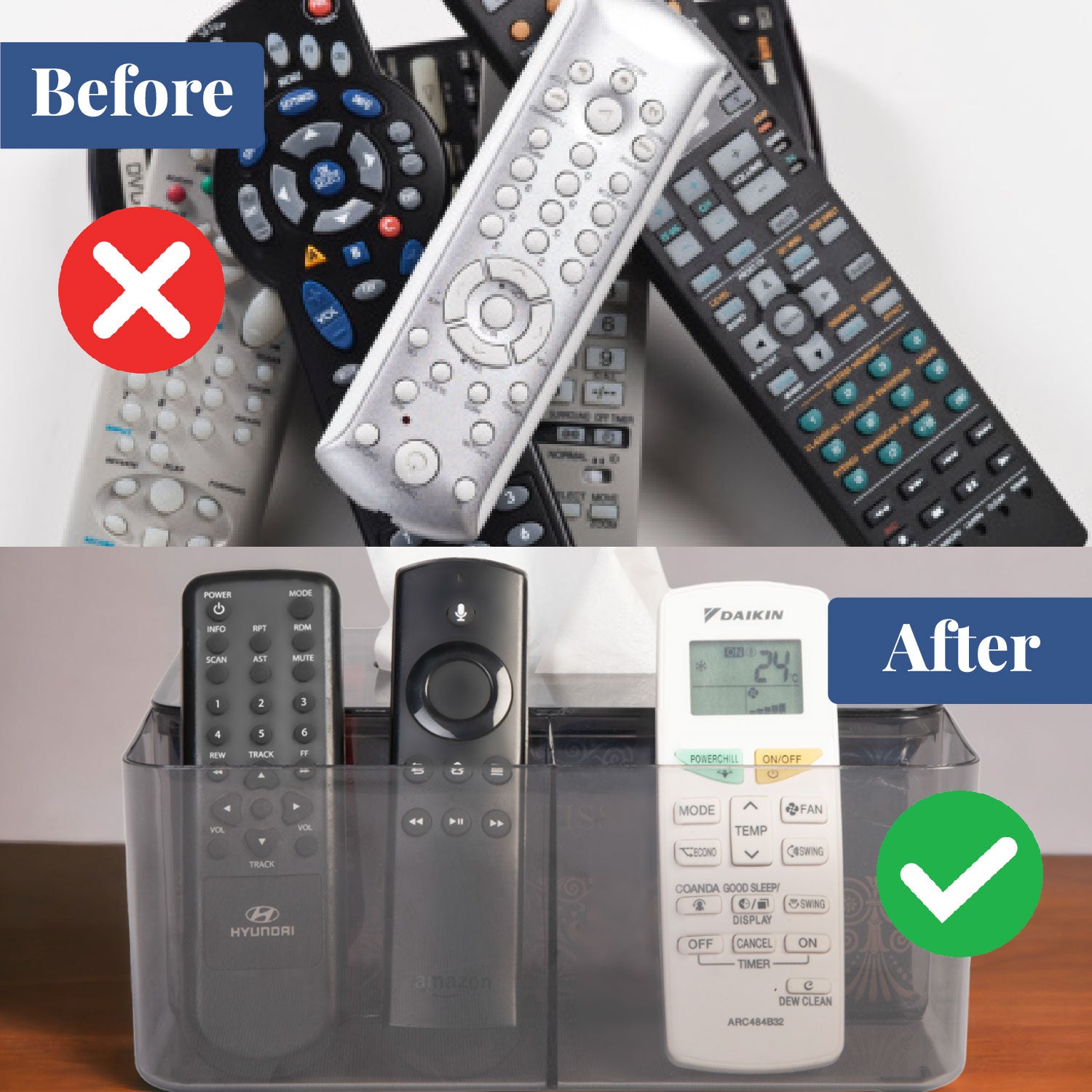 Sneeze saver | Tissue Box Holder with 2 Separate Compartments a Lid
Spec & Features

:

Material: PS (Plastic)
Dimensions: Length 23.5cm, Width 20cm, Height 9cm Color: Black
The tissue Dispenser has 3 compartments, 1 compartment is for tissue with a lid, and 2 extra compartments to keep small useful stuff.
Our rectangular tissue box cover looks great everywhere with its sleek and elegant design. Perfect for Car, Bedroom, Bathroom, Living Room, Kitchen & Office. Use it as home decor to brighten up your space. The design is simple and modern.
You can easily wash it by hand.

Introducing our Tissue Dispenser, a sleek and versatile accessory that combines functionality with style. Crafted from high-quality acrylic, this Tissue Box Holder is designed to enhance the aesthetic appeal of any space while keeping your tissues organized and easily accessible. Featuring two separate compartments, this dispenser allows you to conveniently store different types of tissues or even use one compartment for tissues and the other for small items like mobile, chargers, cords, cotton swabs, or paper clips. The compartments are spacious enough to accommodate most standard tissue boxes, ensuring a snug fit. The included lid adds an extra layer of protection, keeping your tissues clean and dust-free. It also helps maintain a neat and clutter-free appearance. The lid is easy to open, allowing you to effortlessly refill or replace the tissue box when needed. It is an ideal addition to your bathroom, bringing a touch of elegance and functionality to your vanity or countertop. It also makes a practical and stylish accessory for your office desk, ensuring tissues are readily available during busy workdays. Additionally, it can be conveniently placed in your car, providing easy access to tissues while on the go. The sleek black color of this decorative Tissue Box Holder adds a sophisticated and modern touch to any space. Whether your interior design is contemporary, minimalist, or classic, this dispenser seamlessly blends in and complements your decor.