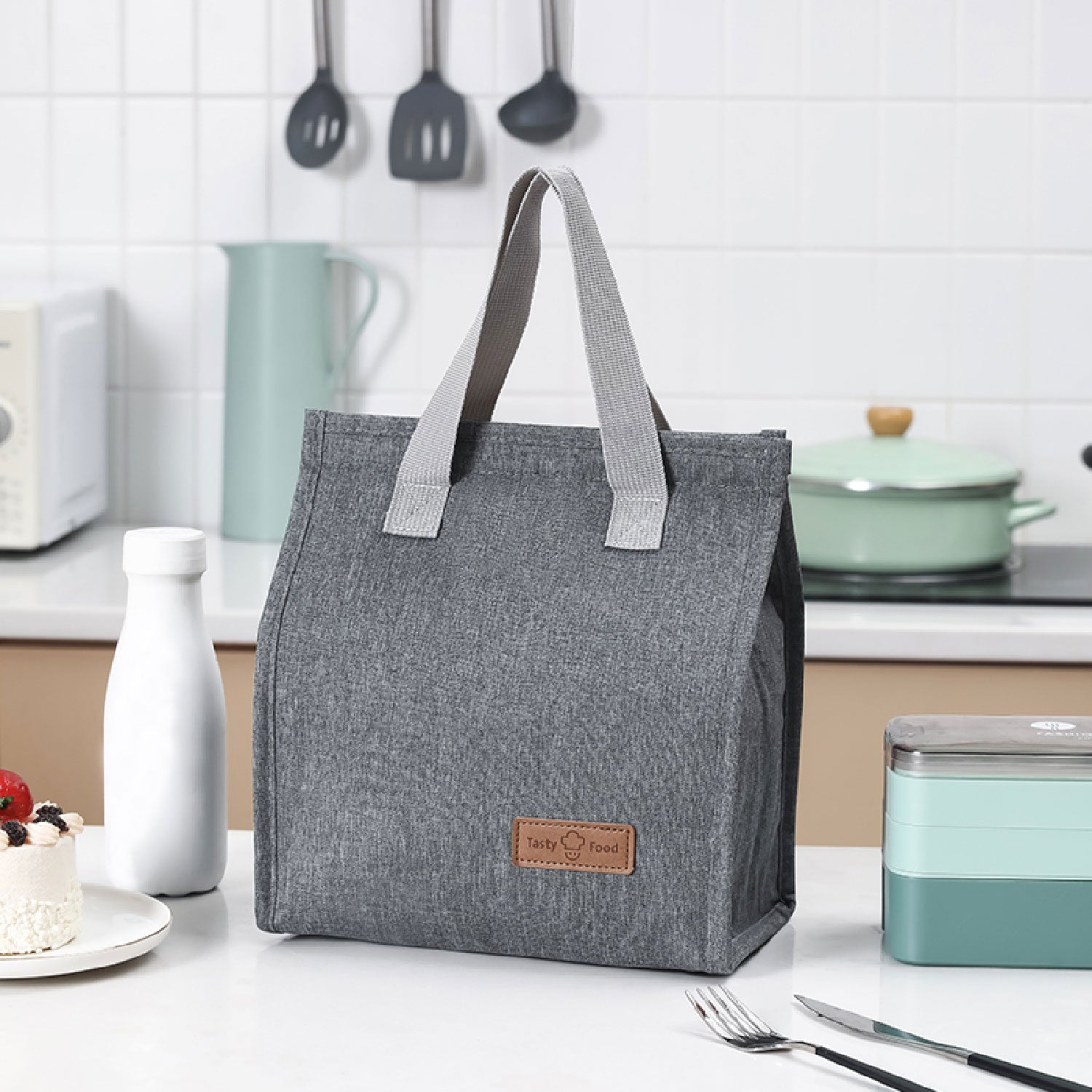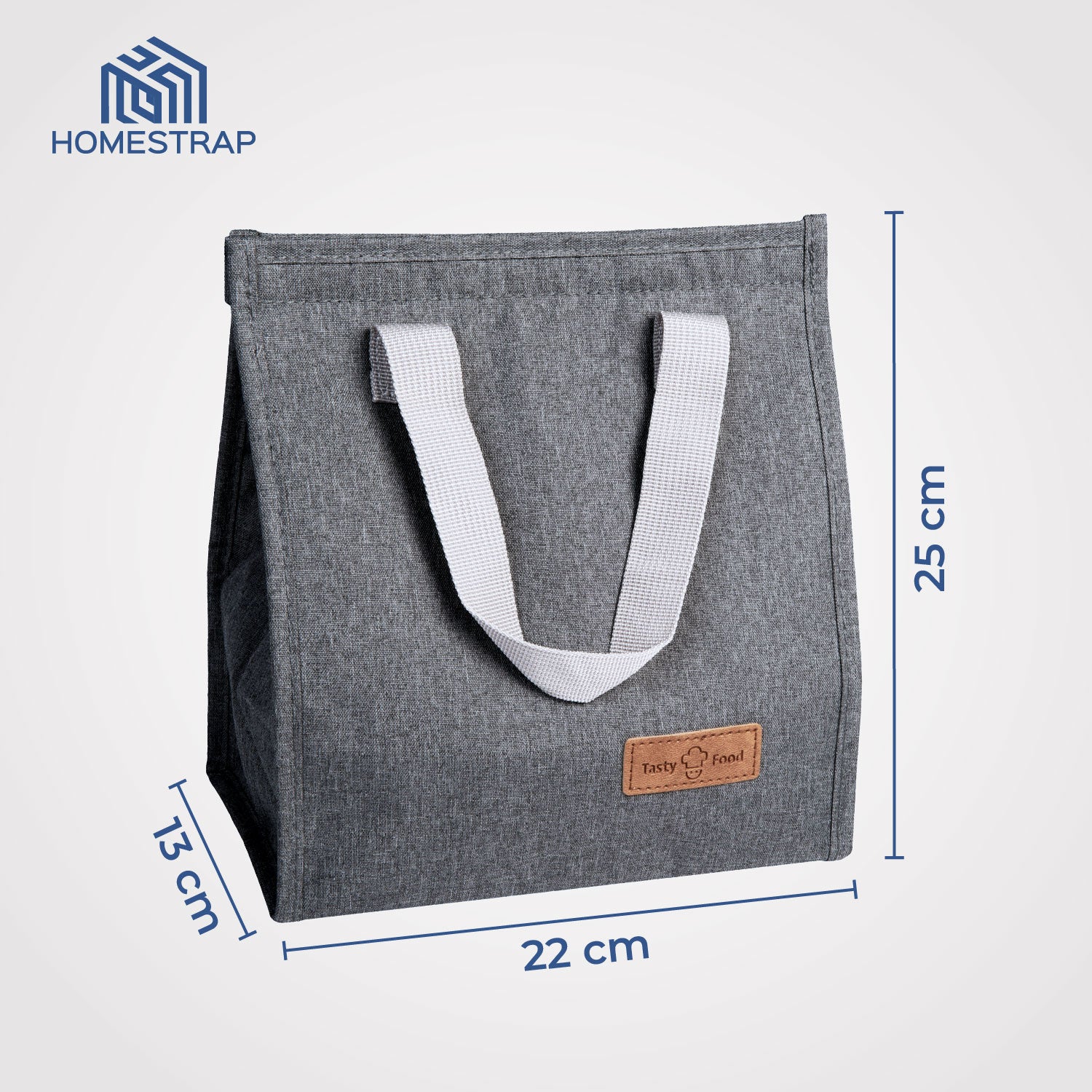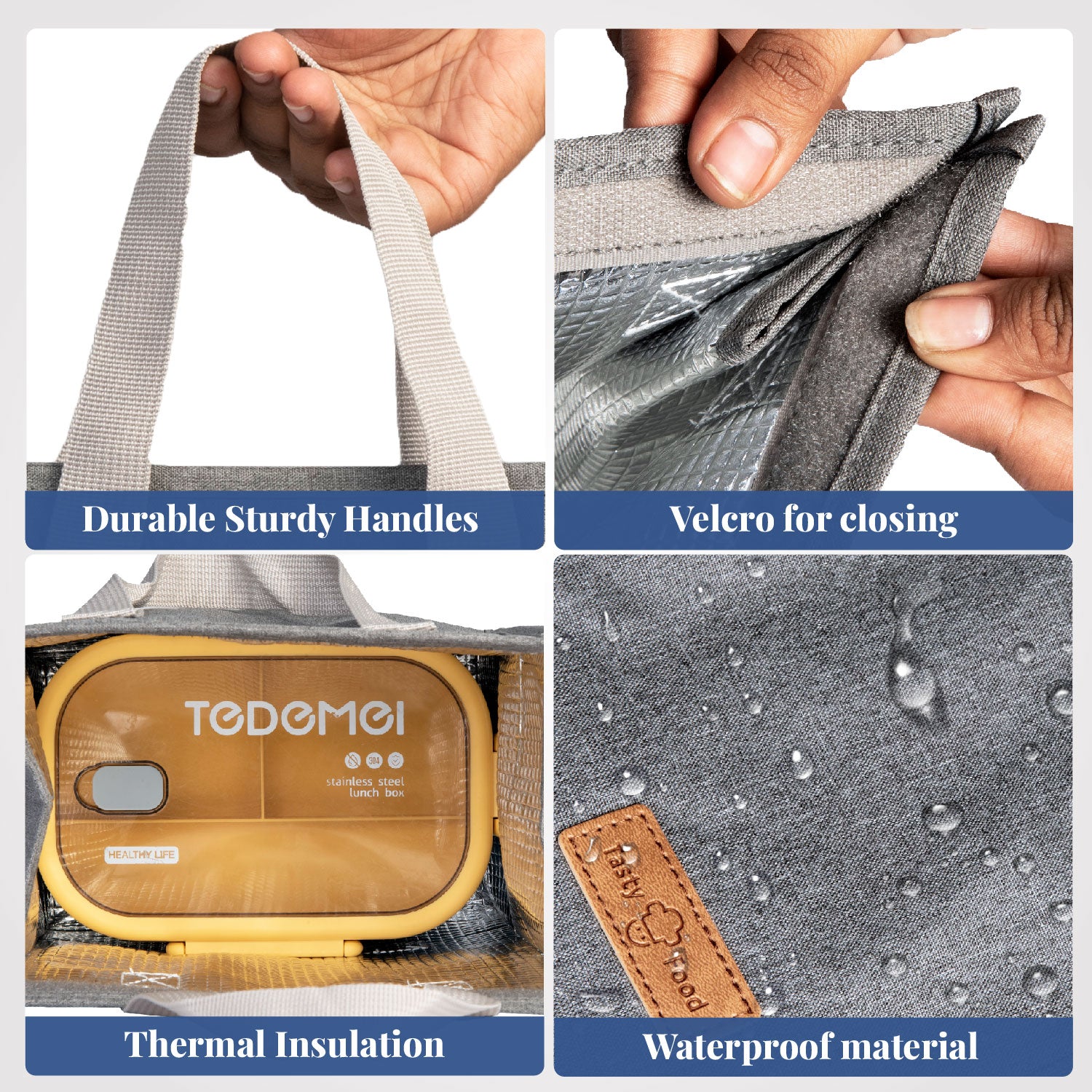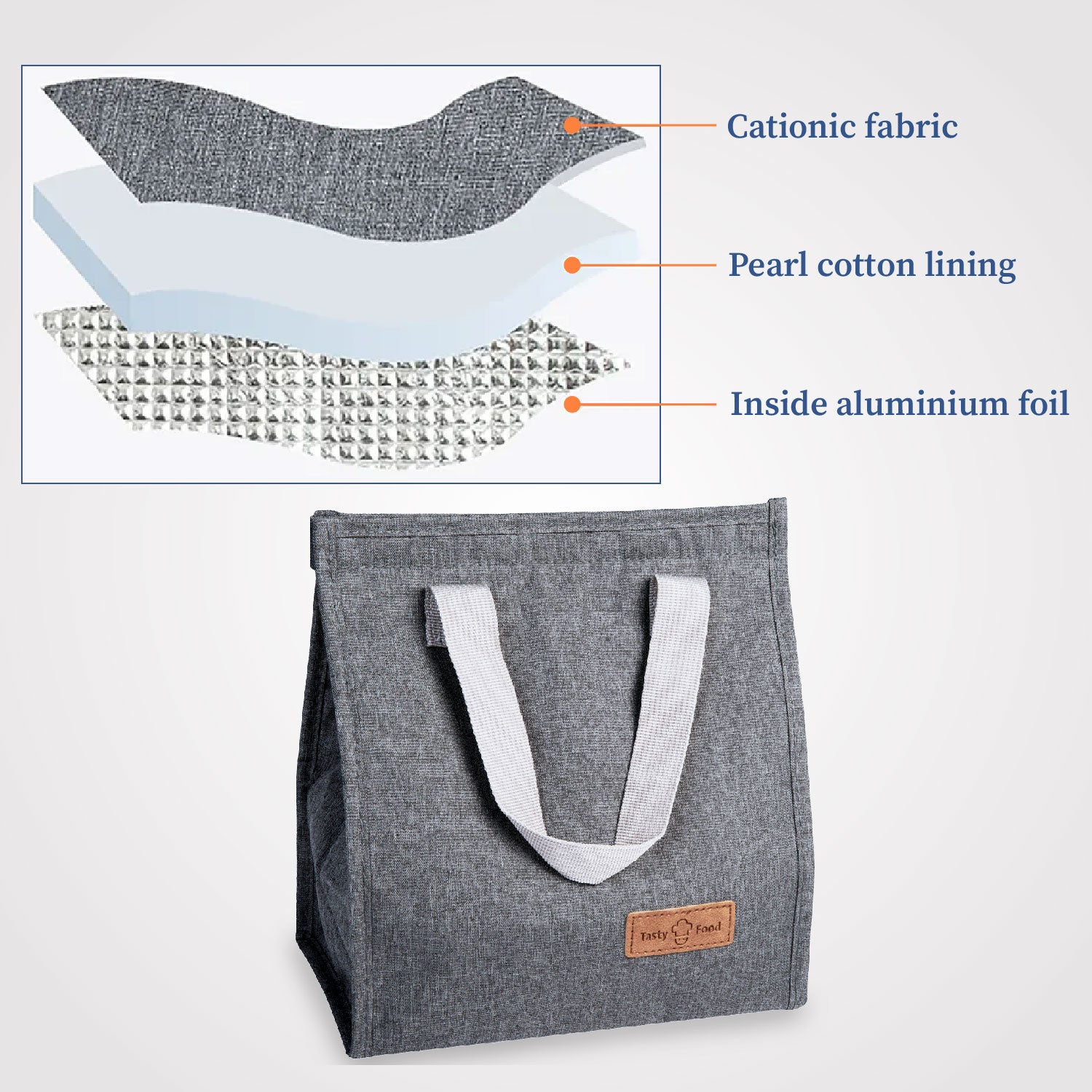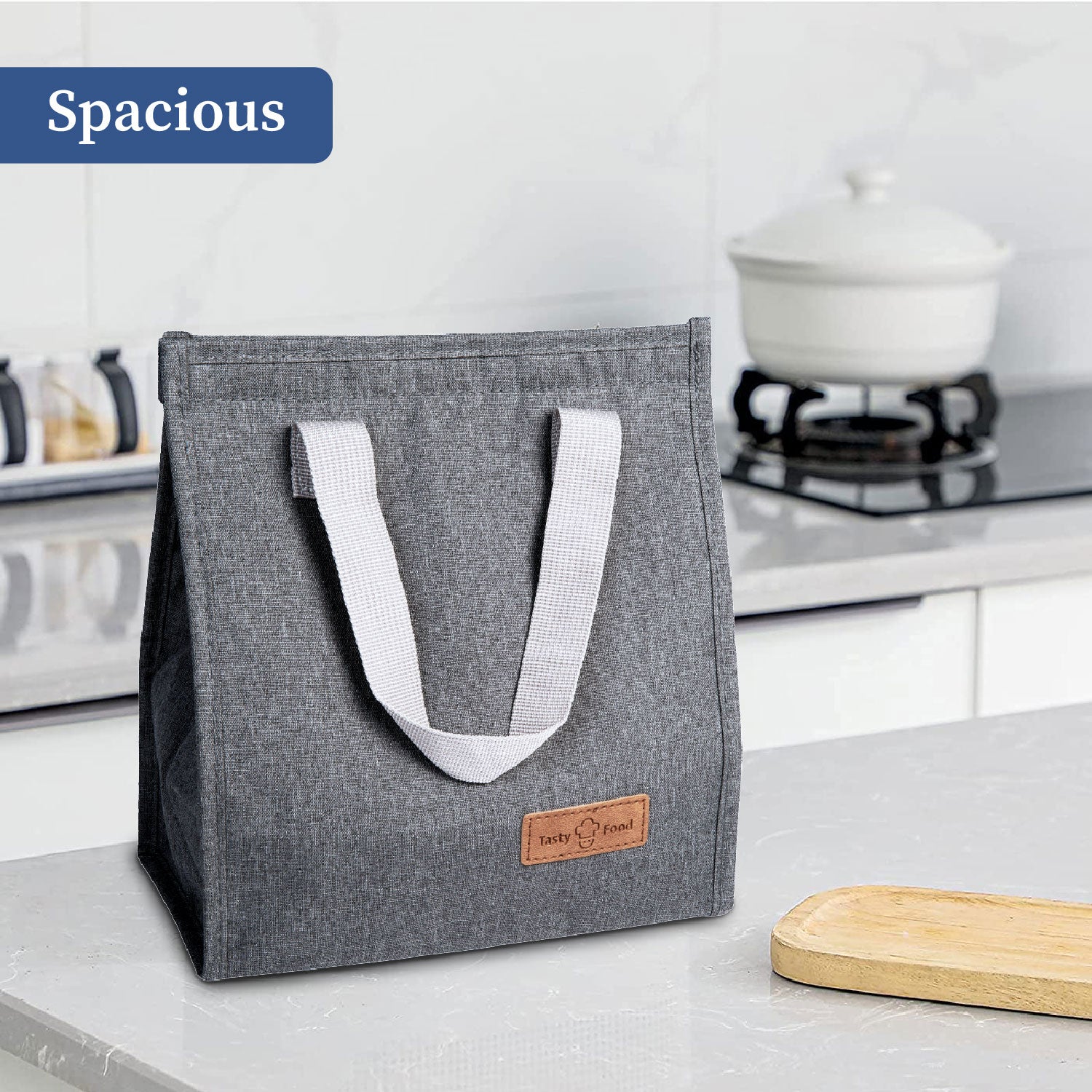 Snack sack | Lunch bag with Handle
Specs & features:

Material: Polyester 300D
Dimensions: 22cm length, 13cm breadth, and 25cm height
Color: Grey
This bag has full Velcro closing with dual handles, an insulated inner, and high-end stitching.
Lightweight, Reusable, Foldable, easy to clean and wash, Compact, and convenient for daily.

Introducing our Insulated Lunch Tote Bag in a stylish Grey color, designed to keep your meals fresh and enjoyable wherever you go. Whether you're heading to school, the office, or a picnic, this reusable lunch bag is the perfect companion for your daily adventures. Constructed with high-quality materials, our Lunch Tote Bag is built to last. The durable fabric and reinforced stitching ensure that it can withstand the rigors of everyday use. The bag's large opening with a reliable Velcro closure makes it easy to access your food and pack it up quickly. It is spacious enough to hold a substantial meal, snacks, and drinks, making it suitable for both adults and kids. The bag's compact size and lightweight design ensure easy portability without sacrificing storage capacity. It is also foldable for easy storage when not in use.