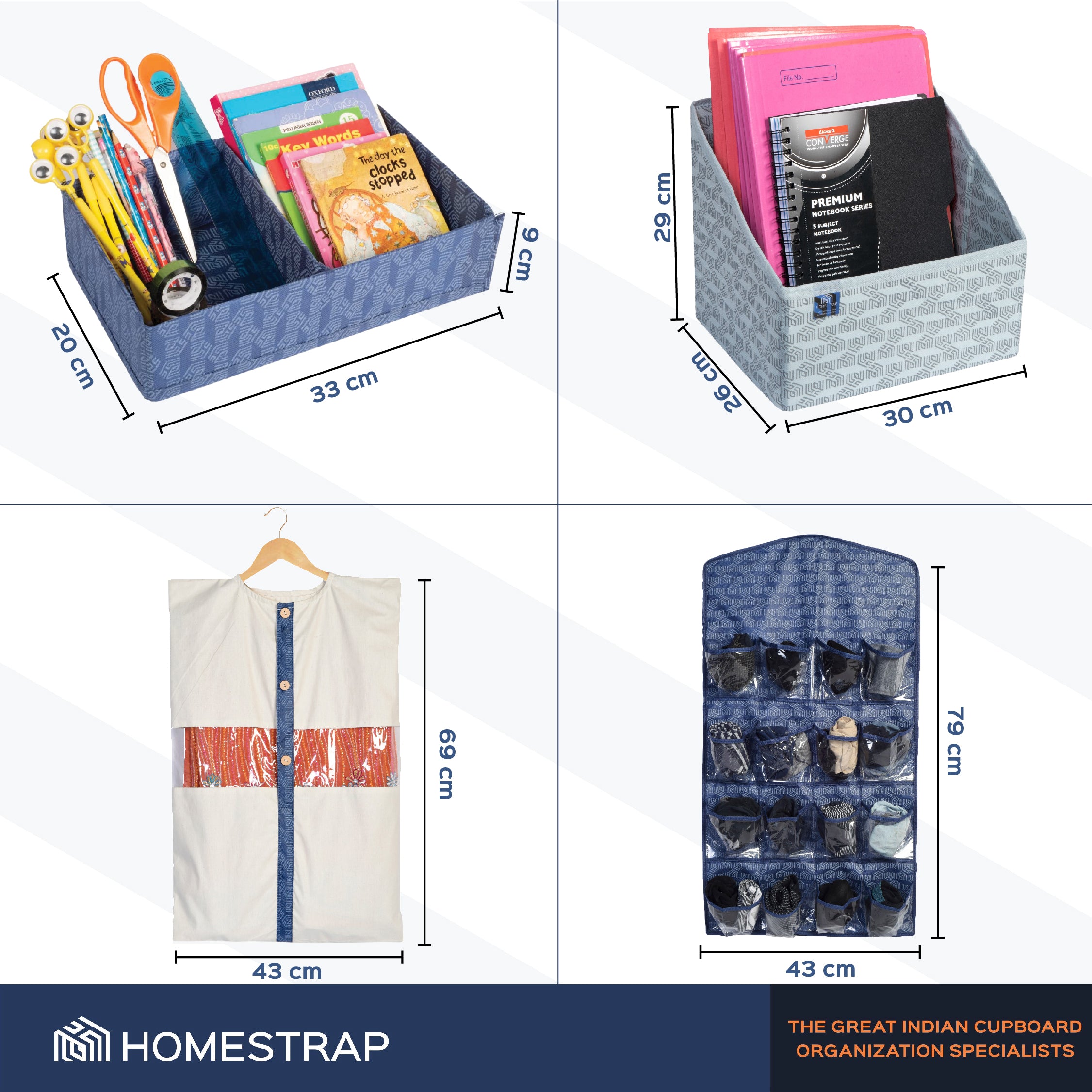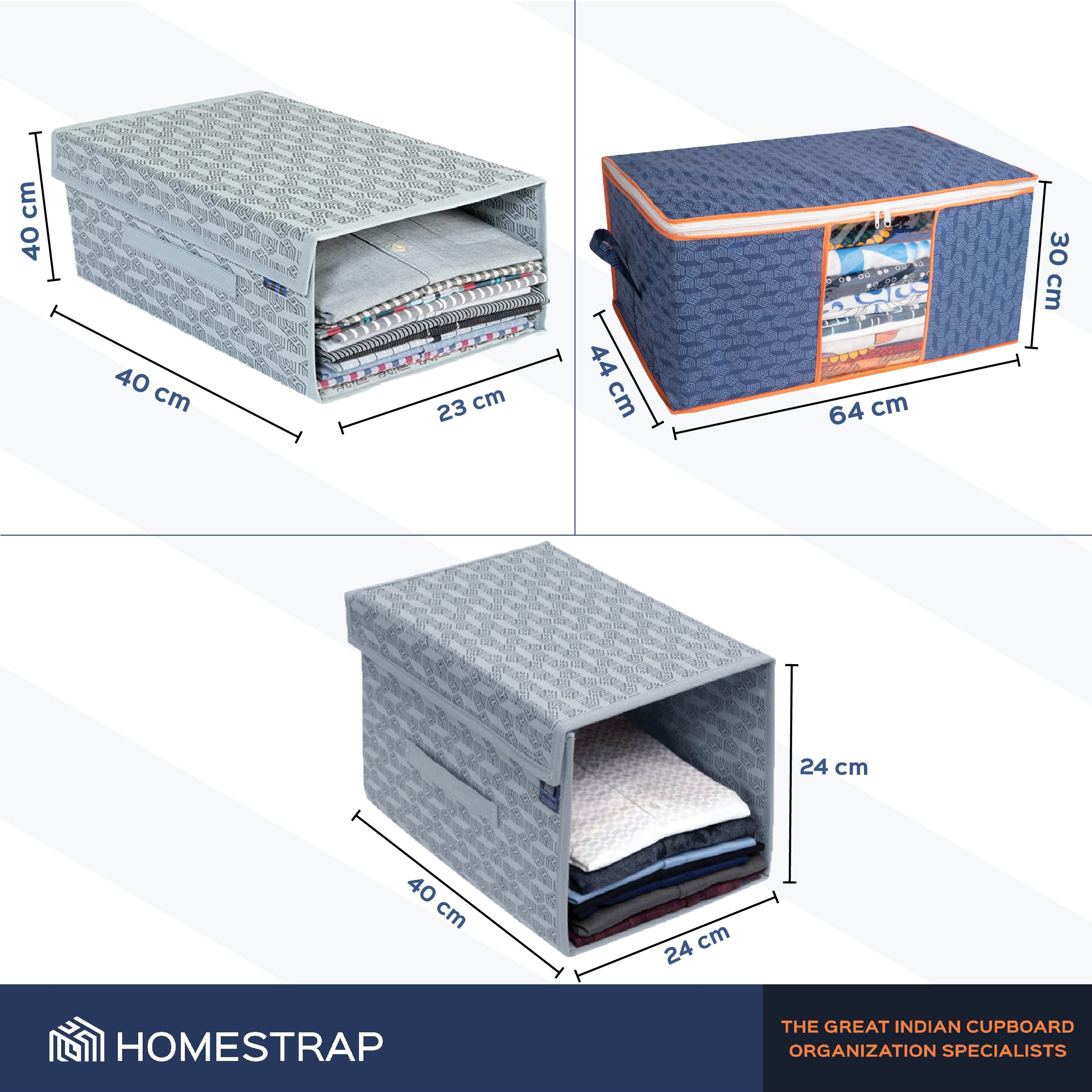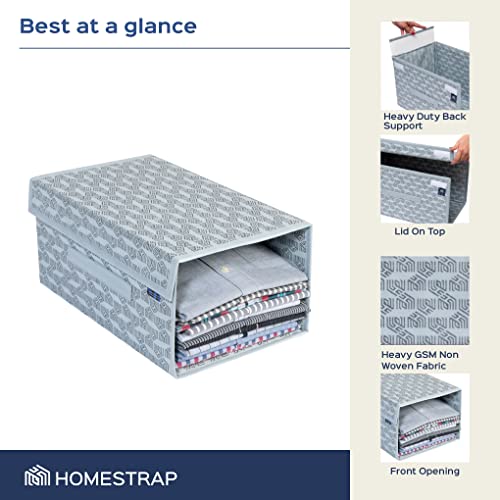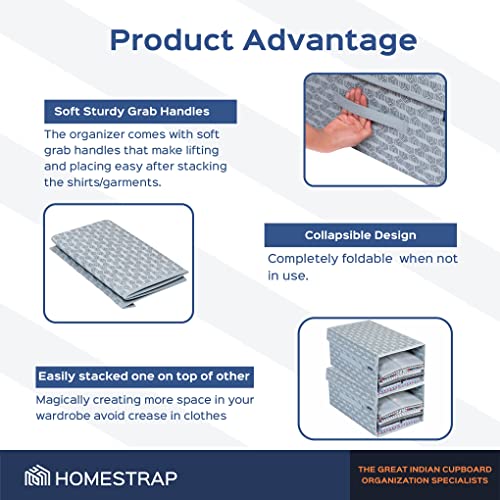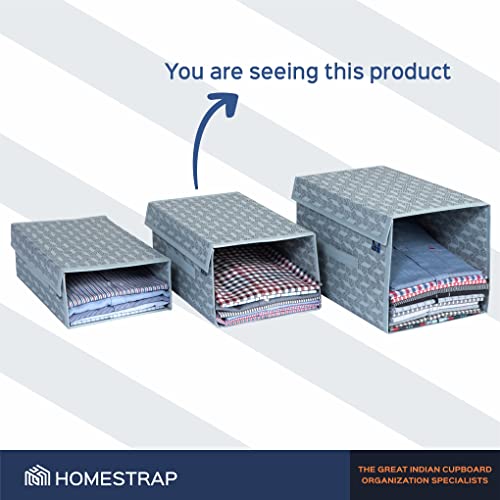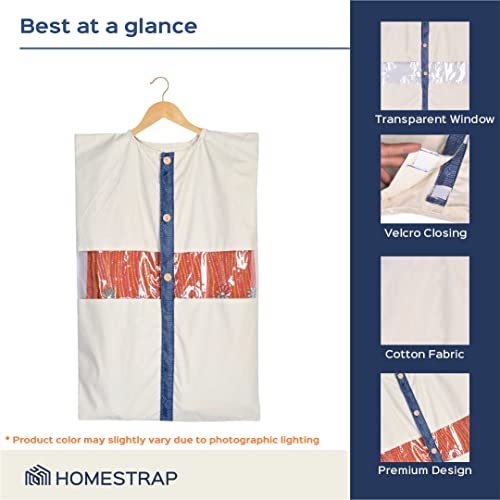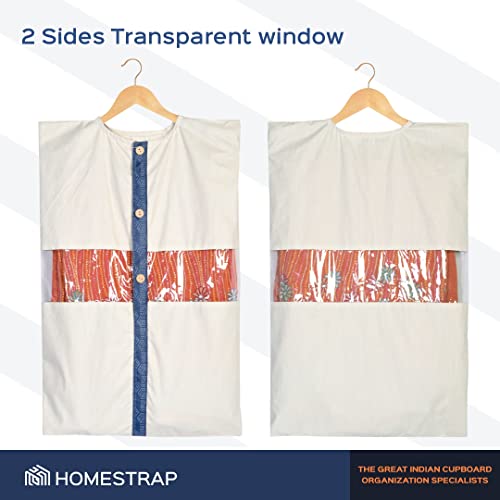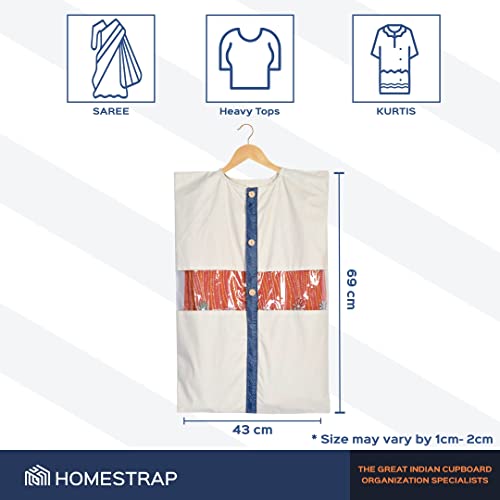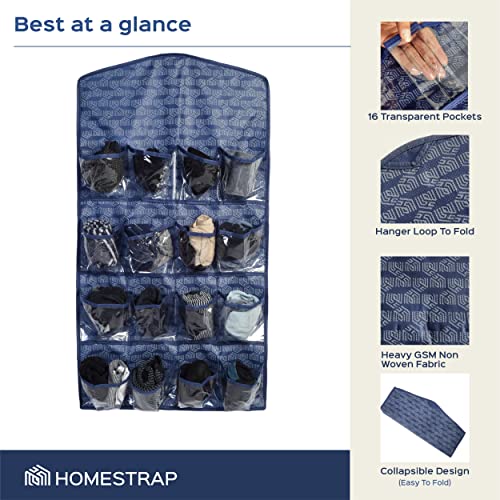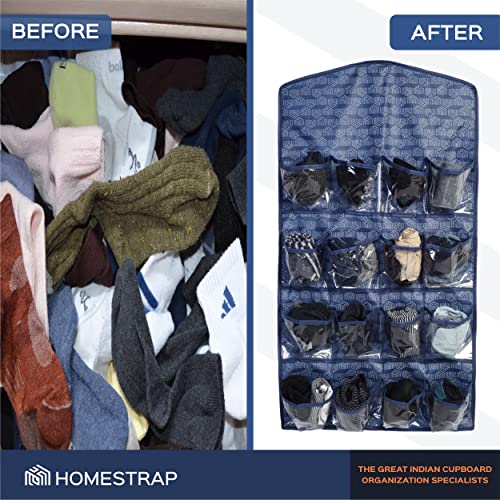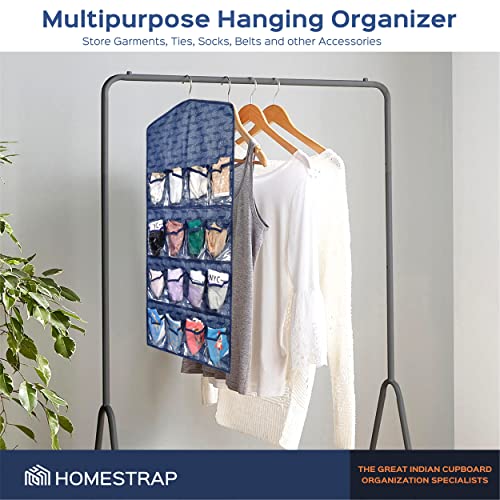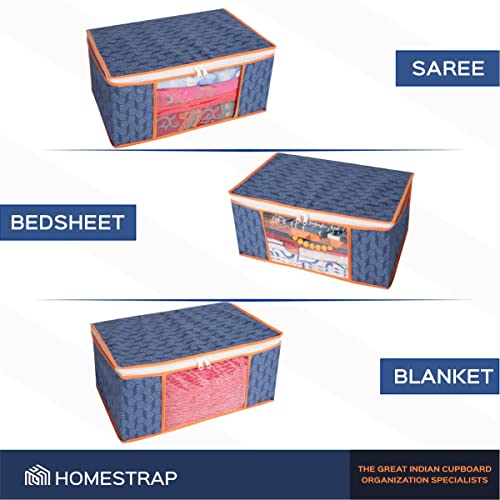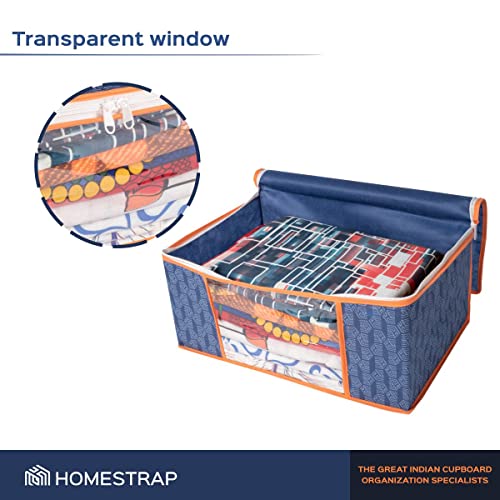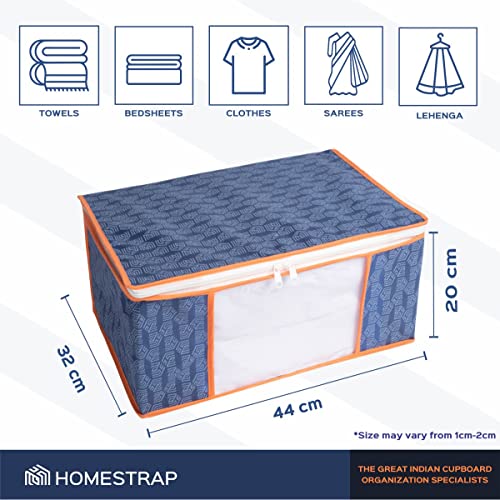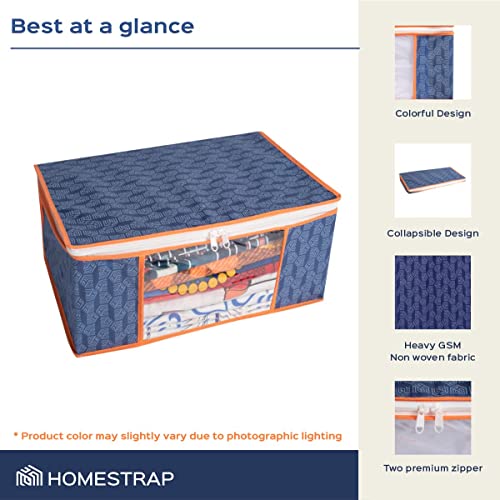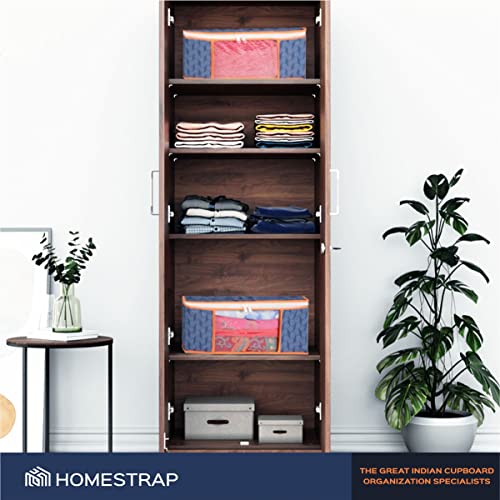 Combo of Shirt Stacker, Socks Hanging Organizer, Cotton Saree Hanging Cover, Storage Cube, Drawer Organizer, Large Saree Cover Organizer, (Shark Tank Featured Combo)
Specs & Features:

Material: Non-Woven
Durable, foldable, Multipurpose Storage Organizer
Clean with a damp cloth only
Content: 4pcs of shirt stacker, 2pcs of small shirt stacker, 1pc of socks hanging organizer, 2pcs of cotton saree hanging cover, 1pc of storage cube, 1pc of drawer organizer, 2pcs of large saree organizer

Homestrap comes with the exclusive combo of products featured on Shark Tank. It contained a Shirt stacker with multipurpose small stackers which helps to organize the shirts, trousers, t-shirts, tops, pants, and jeans with quick front access for easy access and visibility. Hanging organizer which can be used as socks, undergarments, accessories, ties, belts organizer in your wardrobe. Hanging cotton saree organizer to protect saree from wrinkles, moths, and dust. Hanging organizers have a transparent window for clear visibility of the inside products. Further, a multipurpose drawer or closet storage organizer for storing accessories, toys, clothes, cosmetics, and makeup with a wide open front. Last but not the least, the large saree organizer for keeping, storing and organizing the wrinkle and clutter-free saree inside the wardrobe, with the heavy suits, blankets, pillows, and bedsheets in one place. Come, shop with us for your Hustle-free, Clean, and Organized day-to-day life.