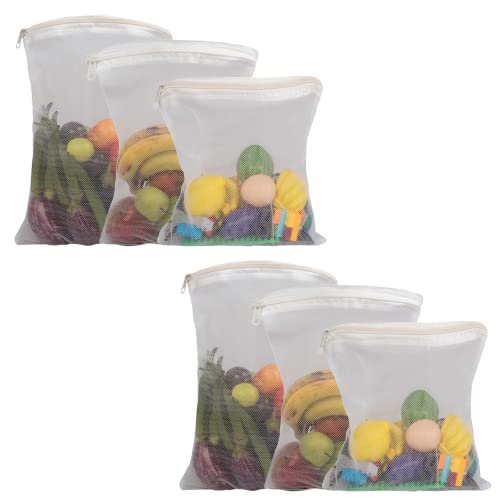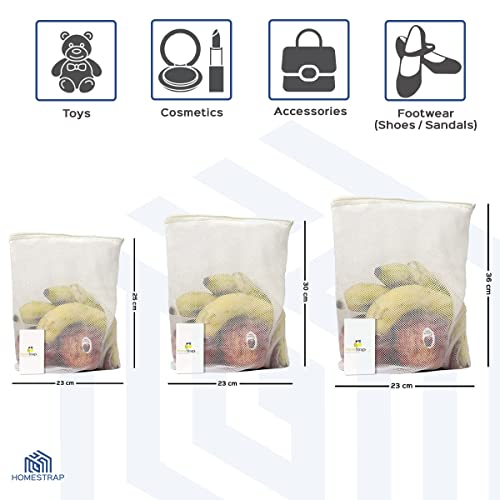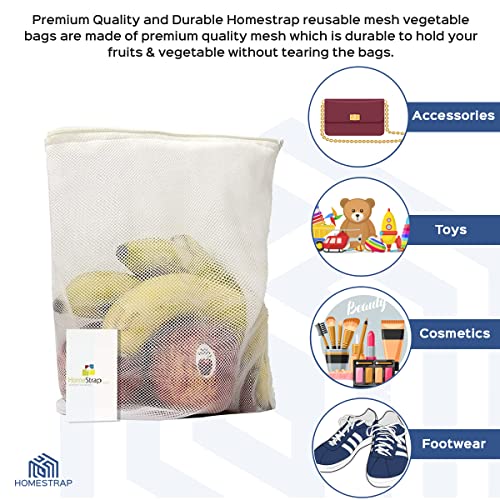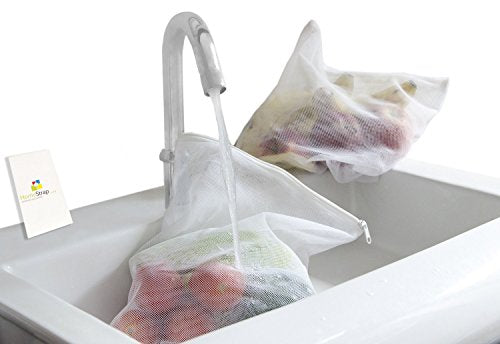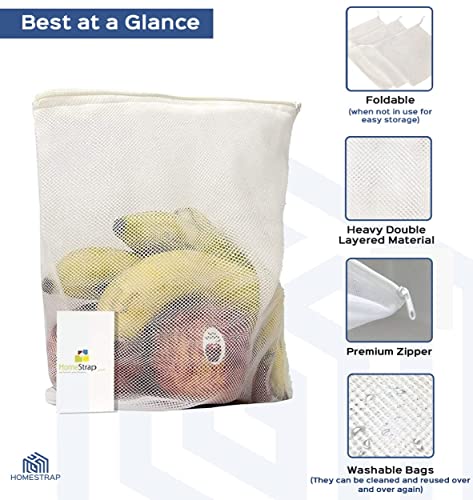 Set of 6, Fridge Vegetable Storage Bag with Zipper
Specs & Features:


Material: Mesh
Double Layered Bags for storing accessories travel items, shoes, toys, and cosmetics
Dimensions: Small - (L) 23cm, (H) 25cm, Medium - (L) 23cm, (H) 30cm, Large - (L) 23cm, (H) 36cm
Closure: Zipper
Reusable, Washable, Lightweight, Portable
Translucent material makes the clear visibility of the vegetable & fruit s or what's inside the bag.

Homestrap reusable mesh storage bags for fruits, vegetables, toys, accessories, cosmetics, etc. It is made from heavy quality mesh fabric with a drawstring closure for easy opening and closing. The mesh fabric is see-through which gives the ease of easily knowing what is kept inside. The package contains 3 different sizes (2 Small, 2 Medium & 2 Large) 

to store your fruits and vegetables as per your storage need. These storage bags for the fridge helps to keep your fridge neat and organized.