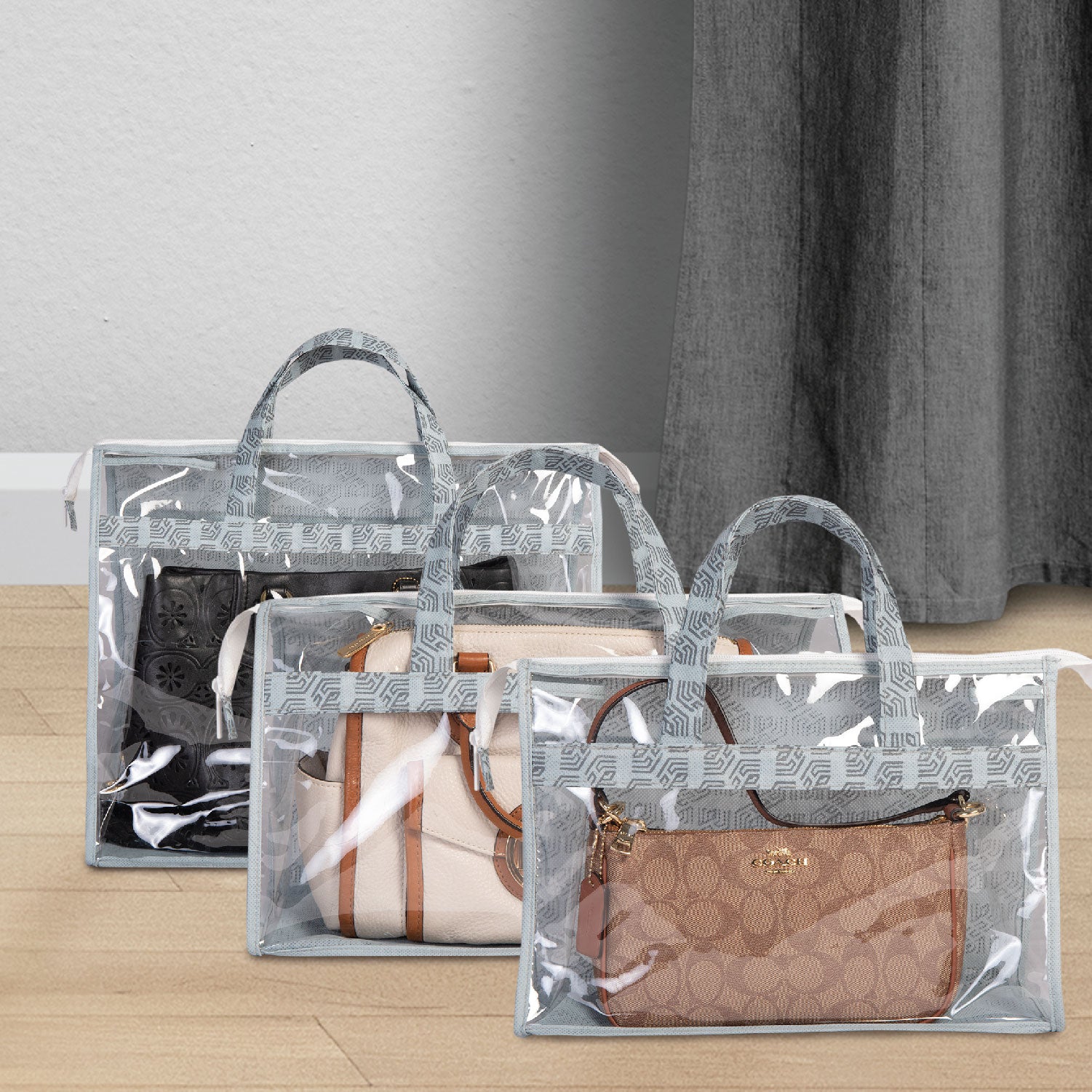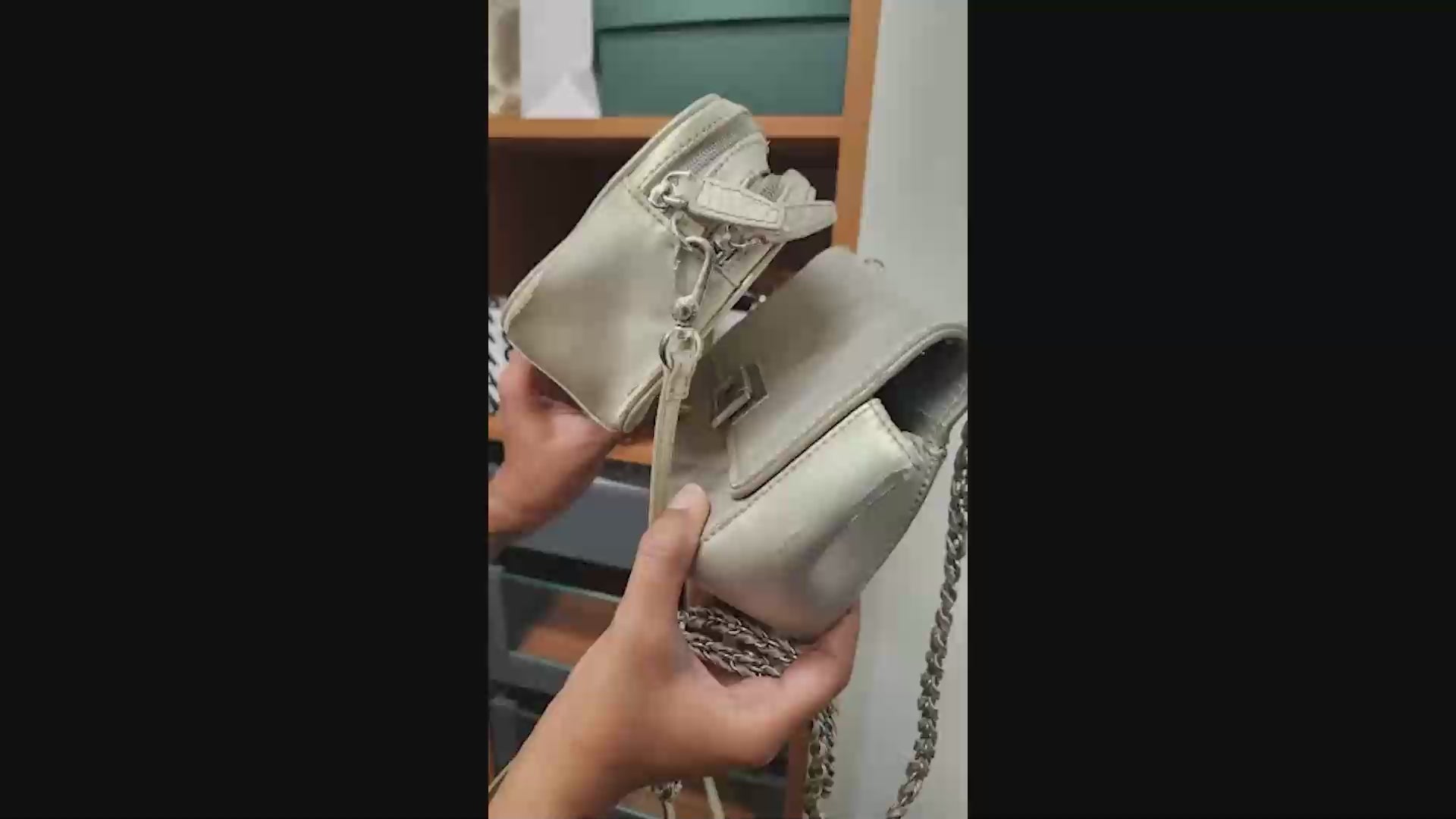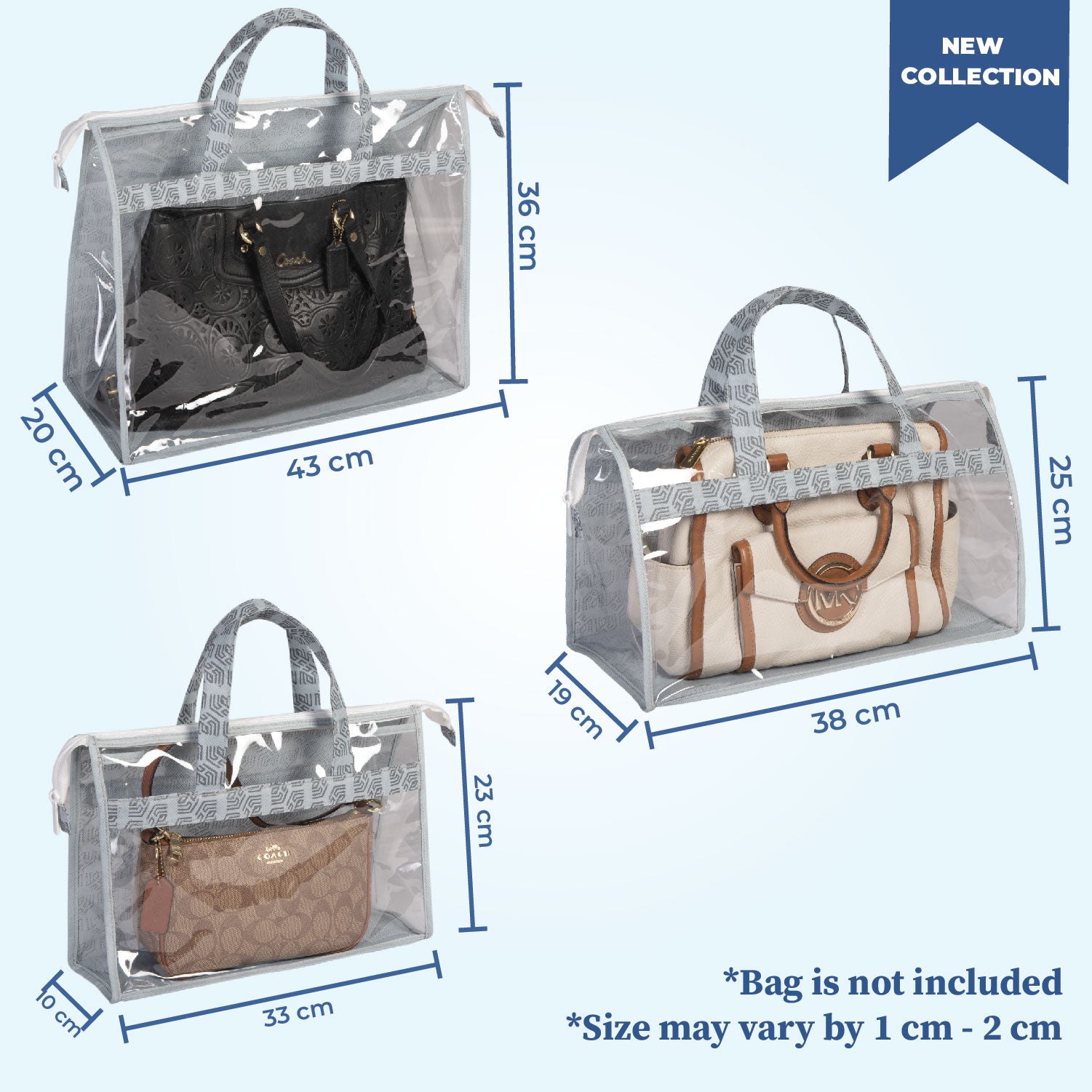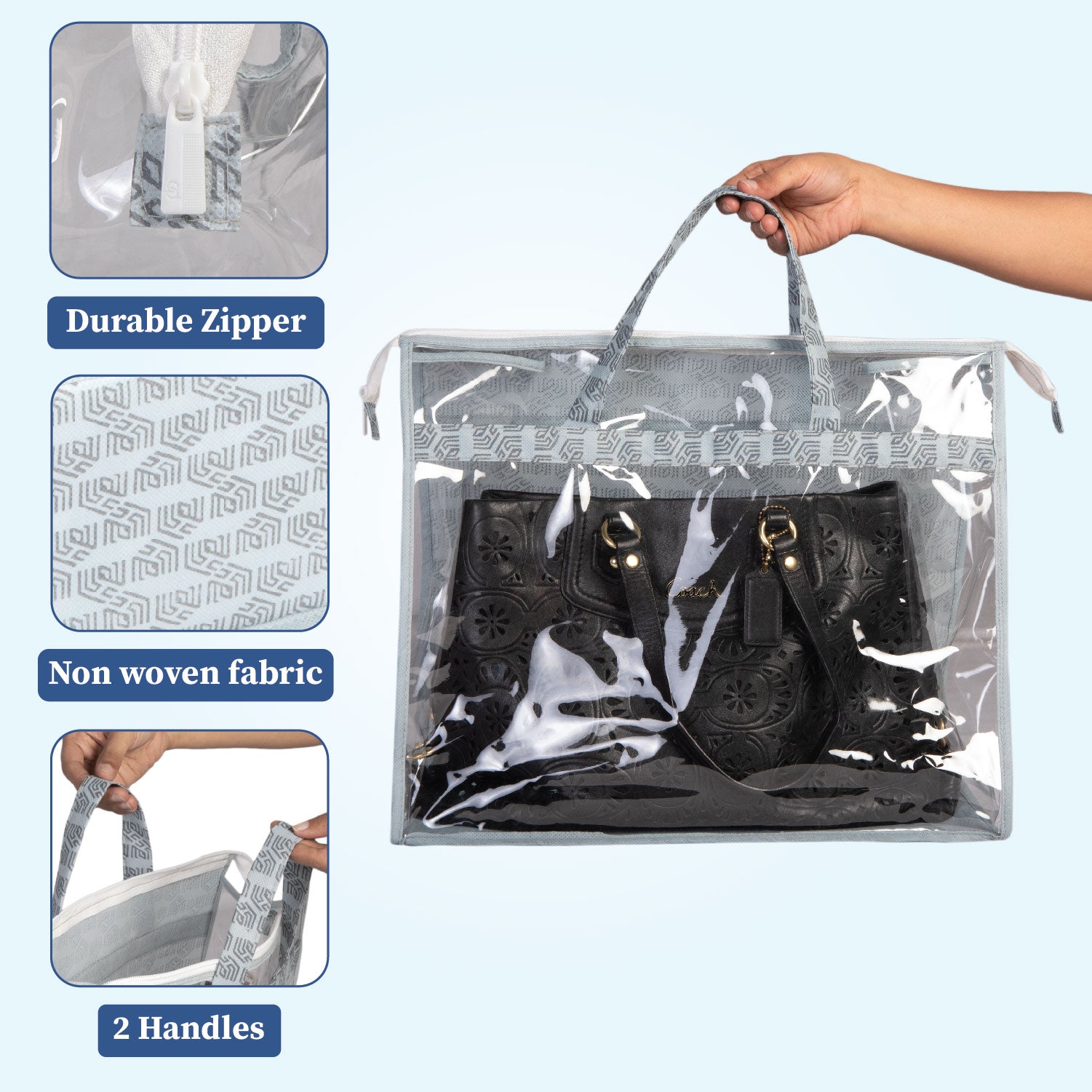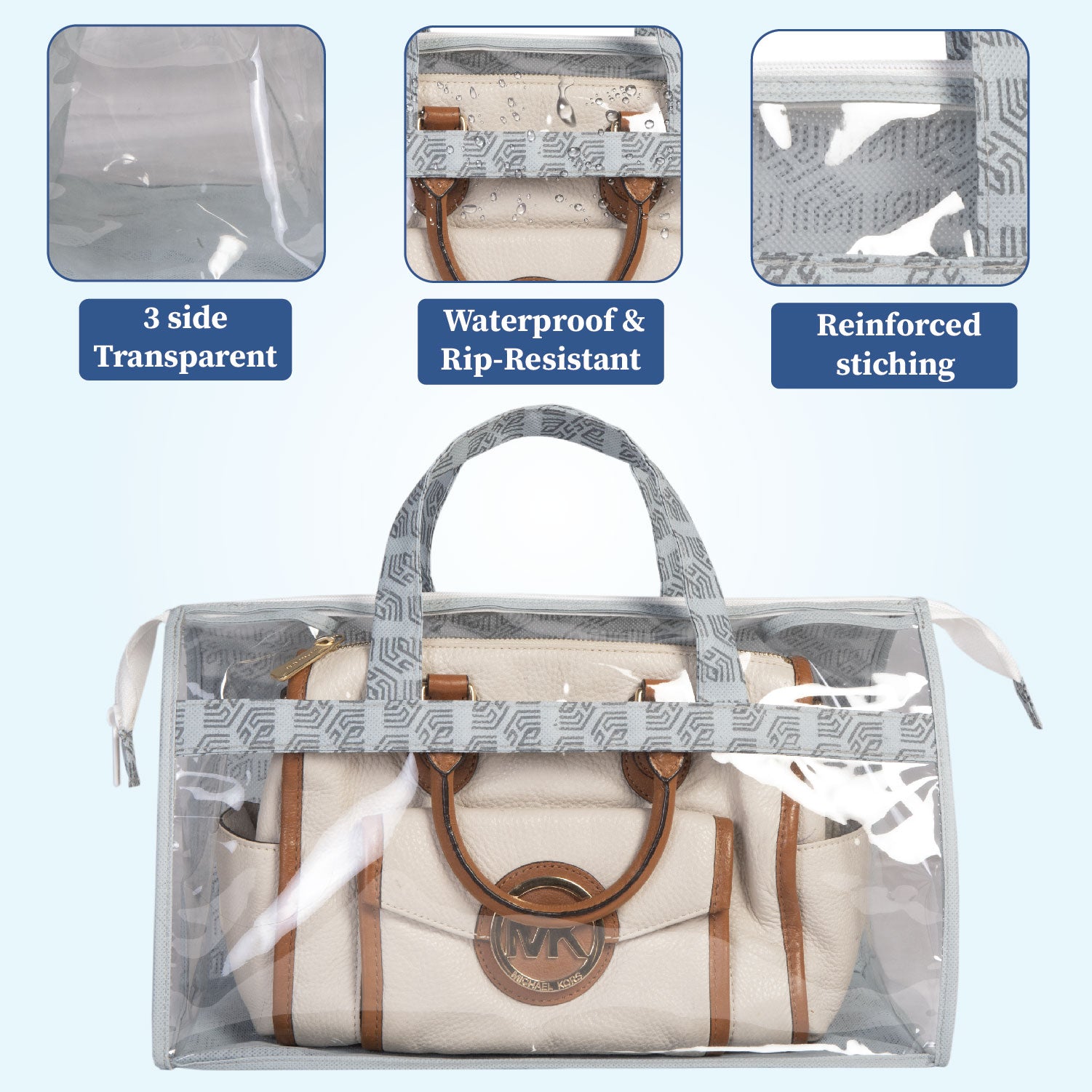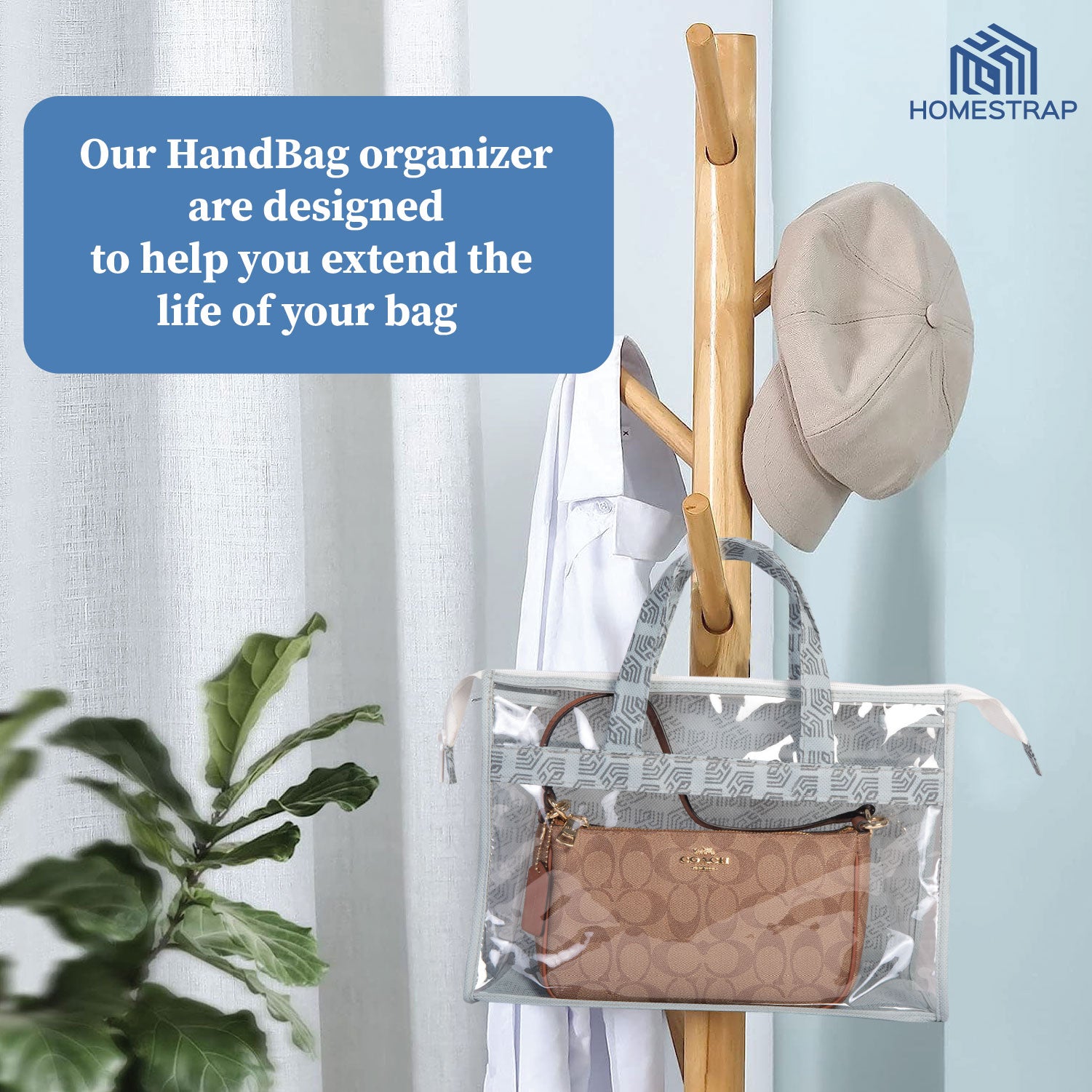 Set of 3, PVC Transparent Bags for Handbag Storage for Wardrobe | Dustproof | Moistureproof
Specs & Features:

Material: Non-Woven PVC
Color: Transparent with Printed Border
Dimensions: Small Bag- Length 33cm, Width 10cm, Height 23cm ; Medium Bag - Length 38cm, Width 19cm, Height 25cm ; Large Bag- Length 43cm, Width 20cm, Height 36cm
These bags have ample space to store purses, bags, gloves, scarves, toys, and makeup accessories.
The non-woven printed fabrics and transparent PVC material help the dust cover bag to protect your bag from waterproof, dust, and moisture-proof.
These clear storage bags with durable zippers provide full protection for your purse and handbag. These bags have handles as well to hang them inside the room, and wardrobe.

Introducing our Transparent PVC Material Bag - the perfect solution for storing your handbags! Made from high-quality, durable PVC material, this bag is designed to keep your handbags safe and protected from dust, dirt, and other environmental elements.With its clear and transparent design, you can easily identify which handbag is inside without having to open the bag. This makes it easy to keep your collection organized and accessible. Plus, the lightweight and compact design of this bag makes it easy to store in your closet or on a shelf, saving you valuable space.Whether you're a handbag enthusiast or just looking for a way to keep your bags in top condition, our Transparent PVC Material Bag is the perfect choice. Order yours today and enjoy the convenience and protection that it provides!