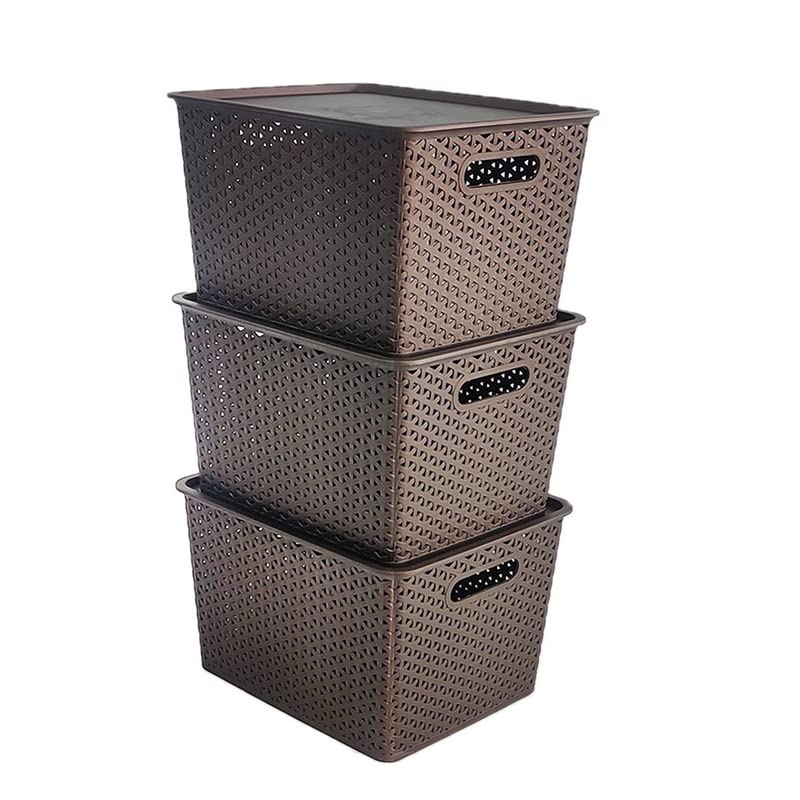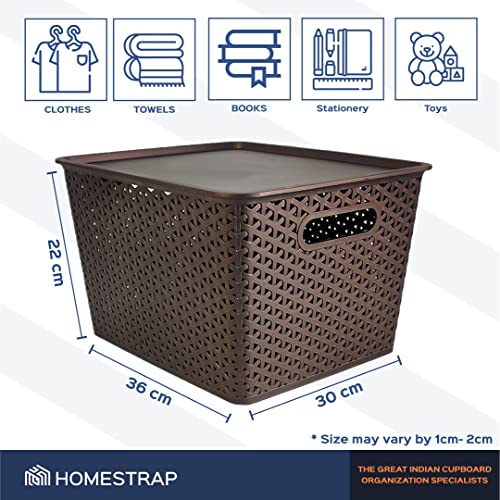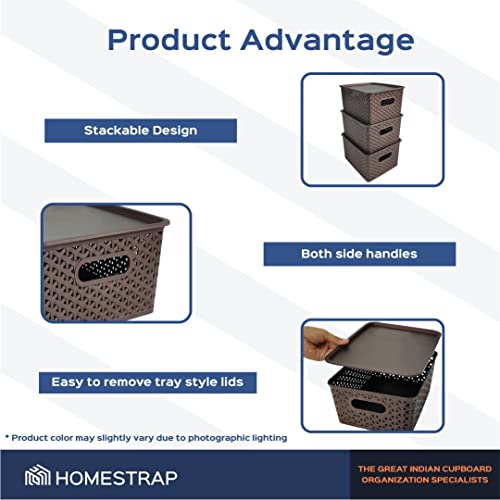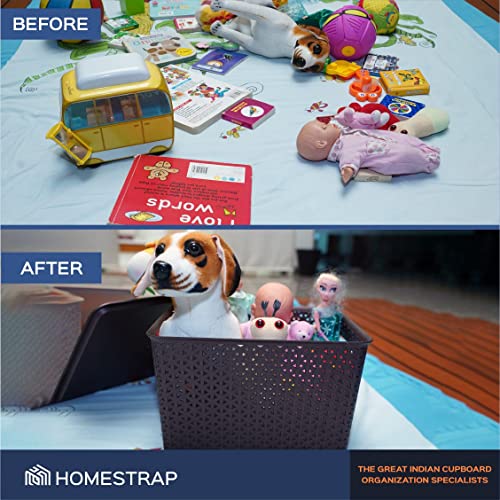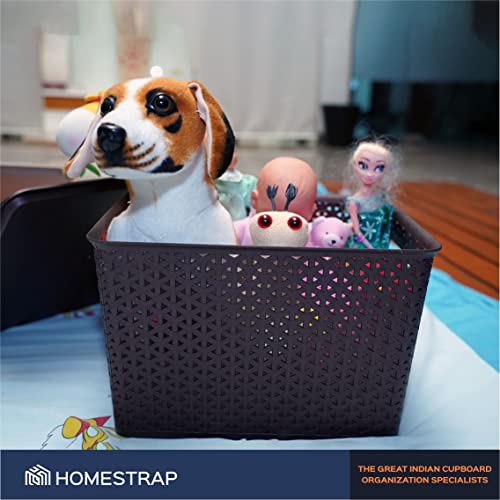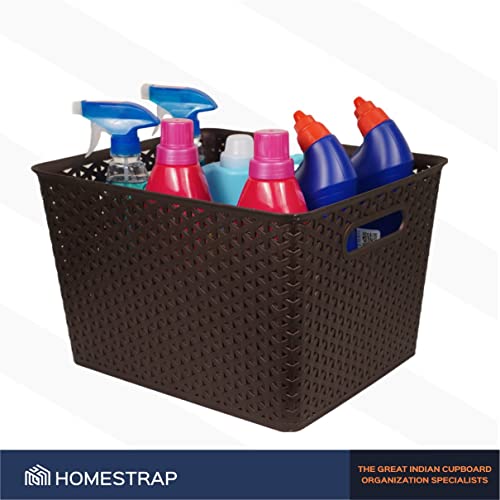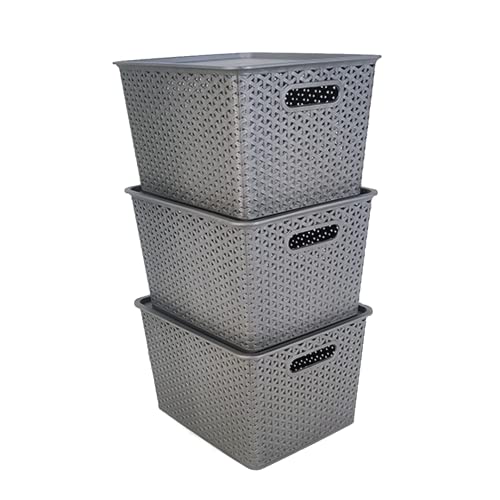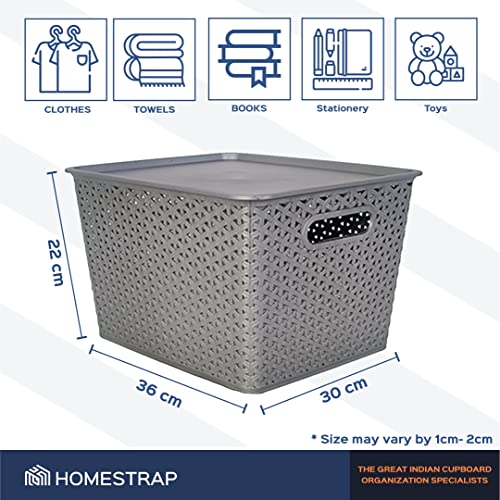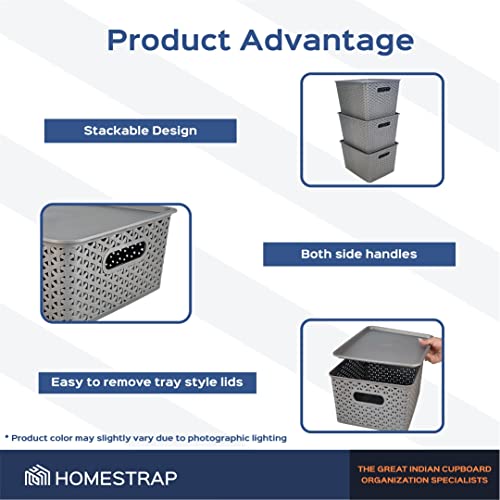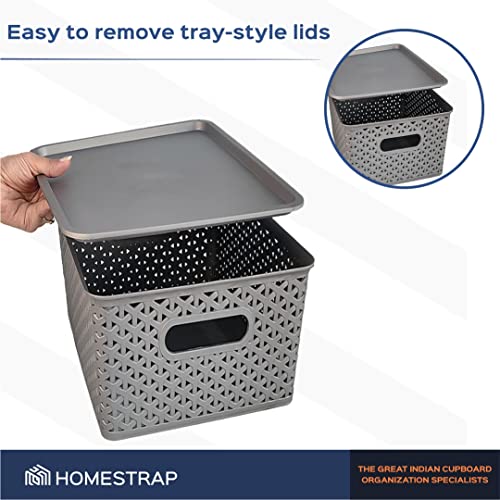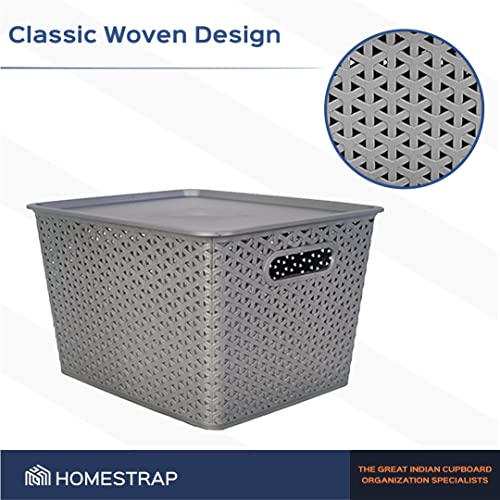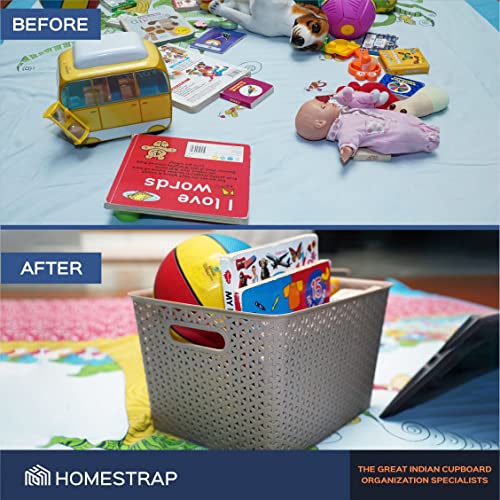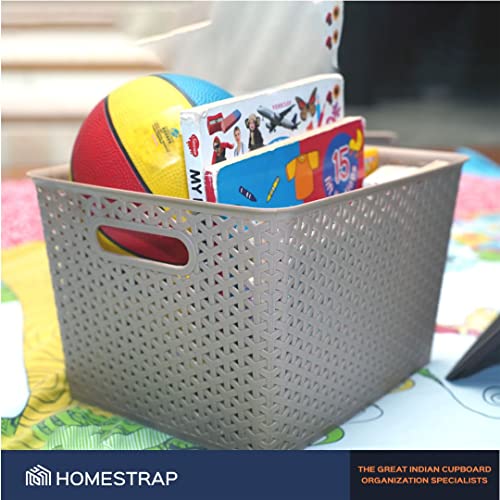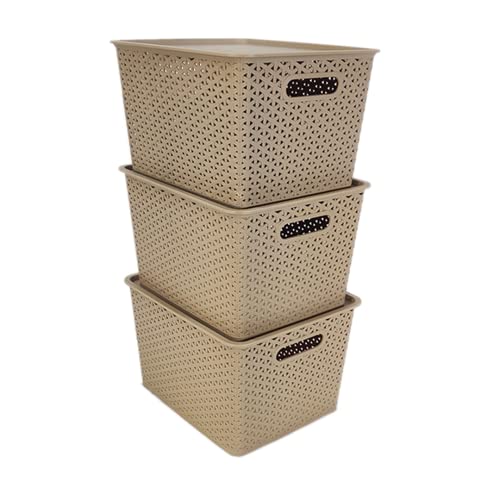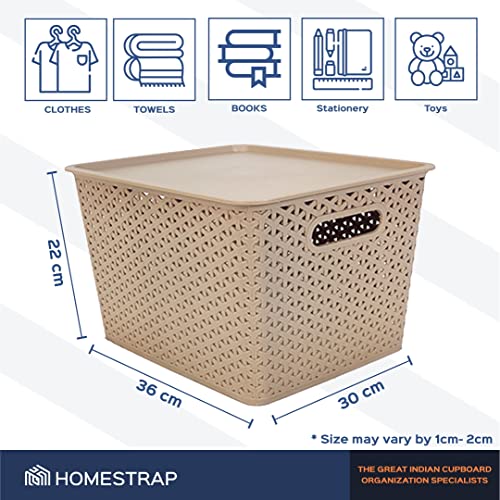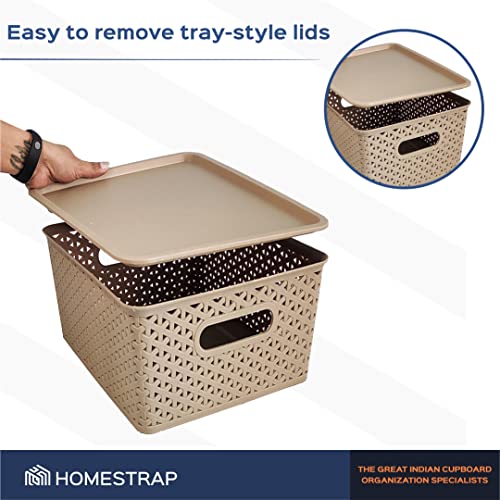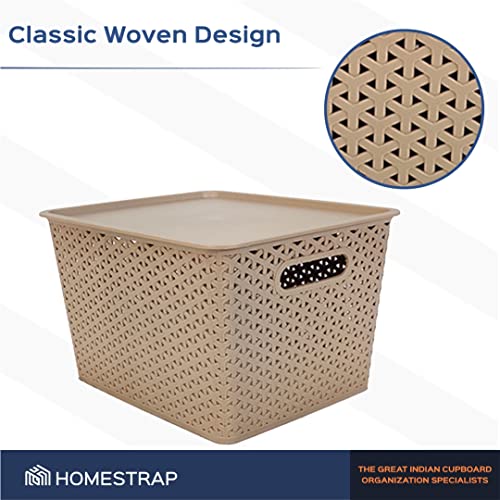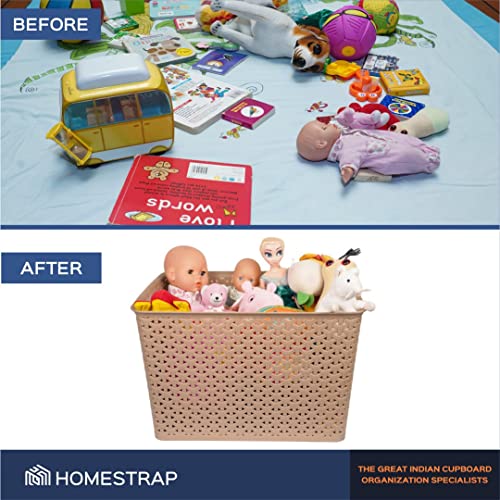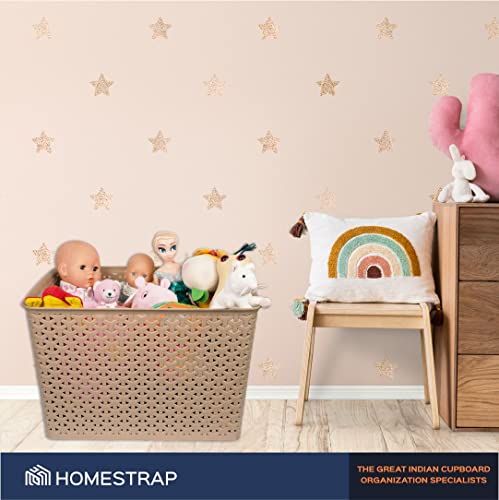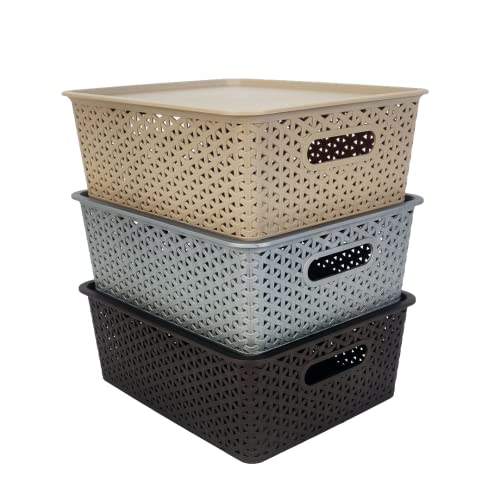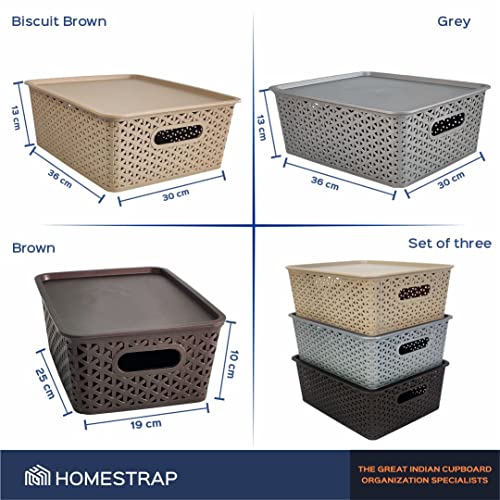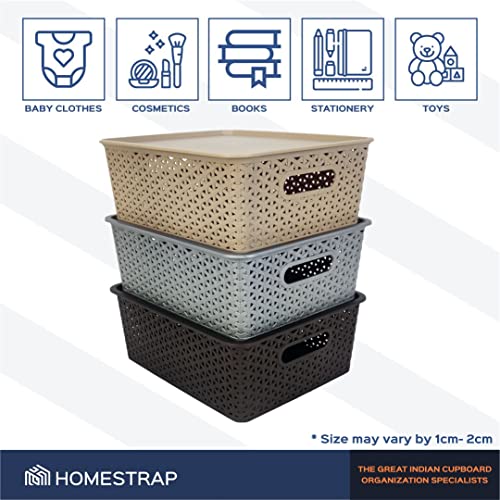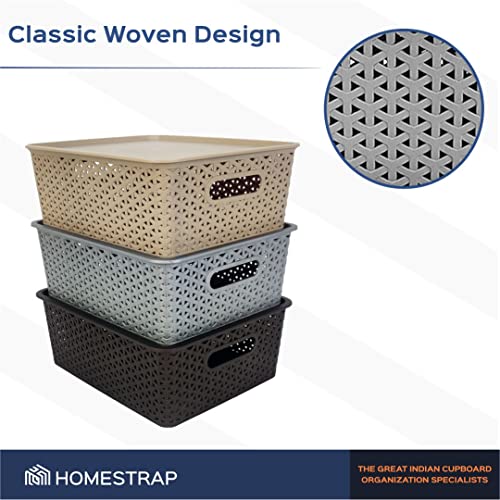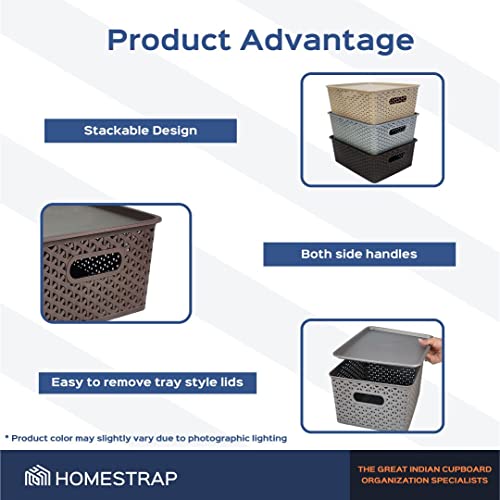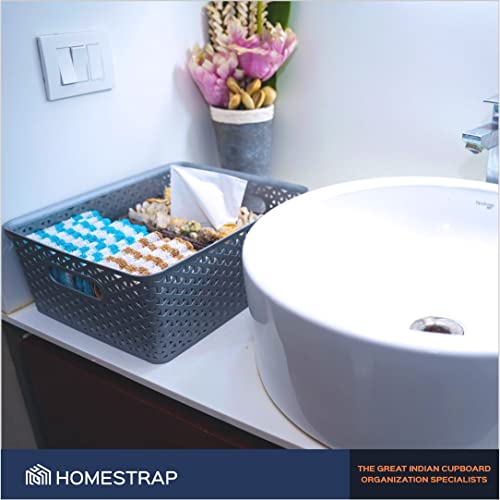 Set Of 3, Plastic Storage Organizers | Baskets With Lid | Large


Specs & Features:
Dimensions: L -36cm, W -30.5cm, H -22.3cm
Material: PP(Plastic)
Comes with easy-to-remove tray-style lids, allowing for an extra convenient stacking design.
A stylish way to organize almost any space in your home or office.
Great for organizing clothing, bath & beauty products, toys, school supplies, and more.
The Baskets are versatile and have a stylish look to them.
It can be kept in offices, kitchens, or bathrooms to enhance the appearance of the room and to keep the surroundings neat & clean.
This basket set keeps your things safe and high-quality construction ensures durability. Whereas, the thoughtful functionality takes these containers set to a whole new level. Stay organized with these multipurpose storage boxes. From clothes to books to food packets, fruits and vegetables, cosmetic organizers, and keeping stationery you can store anything and everything that you wish to. The boxes also come with a lid to store any important thing safely and it also makes the boxes travel-friendly. This basket is made up of a net design which allows the air to pass through the space you can use it anywhere like the office, living room, kitchen, study room, and bedroom Bring your home Baskets that keep your things organized and are easy to maintain. These baskets have a side handle where you can easily hold the baskets and are easy to carry from one place to other.