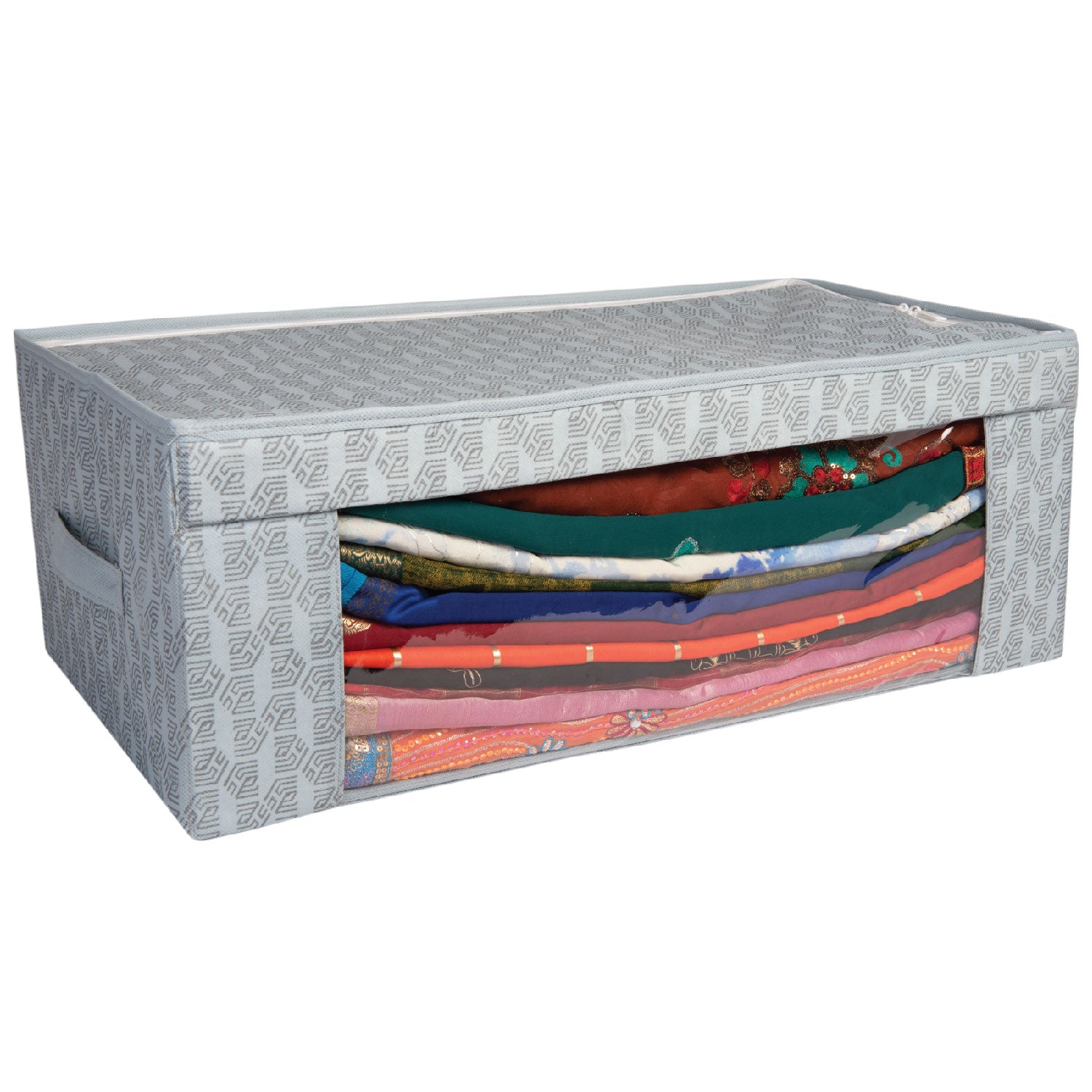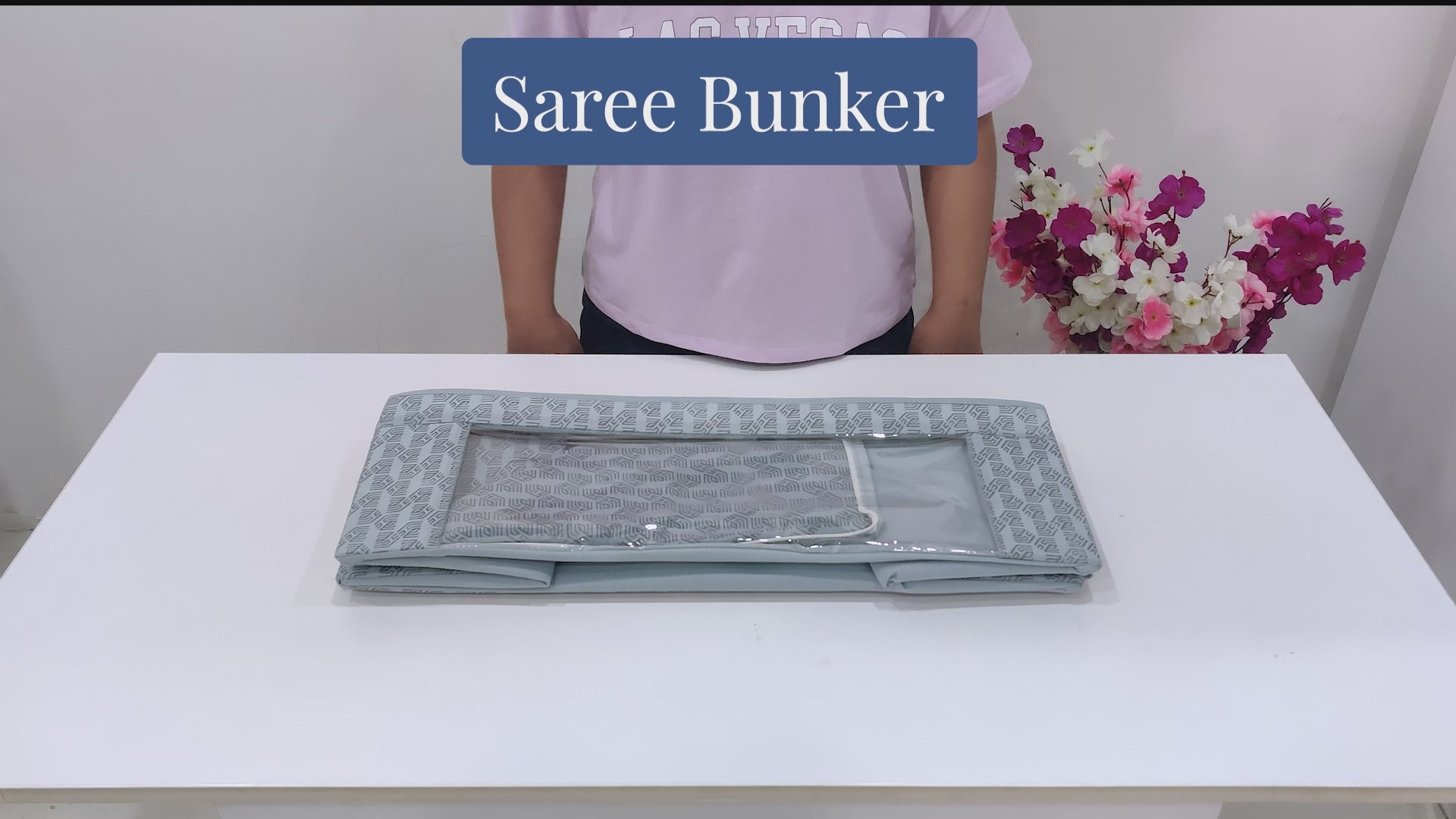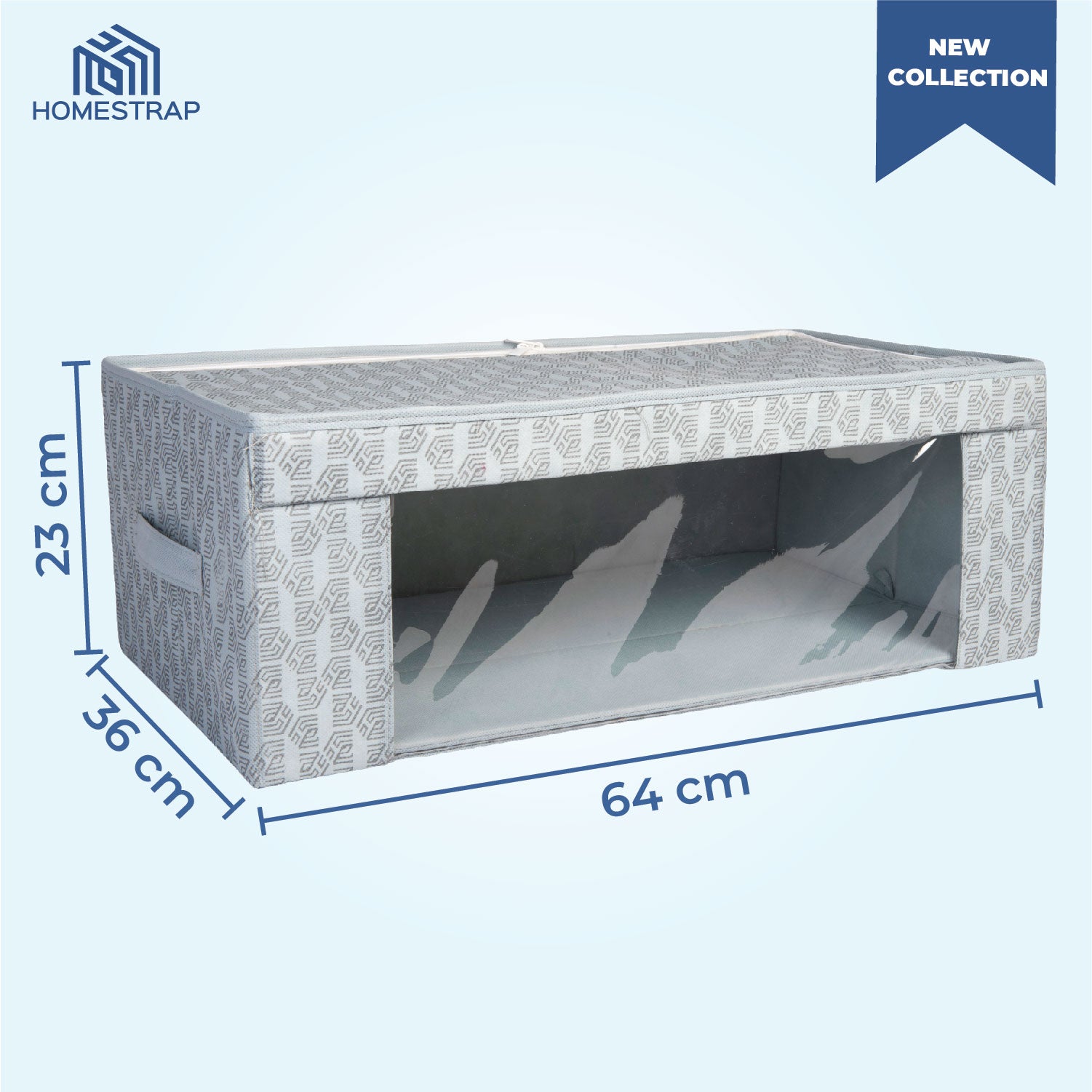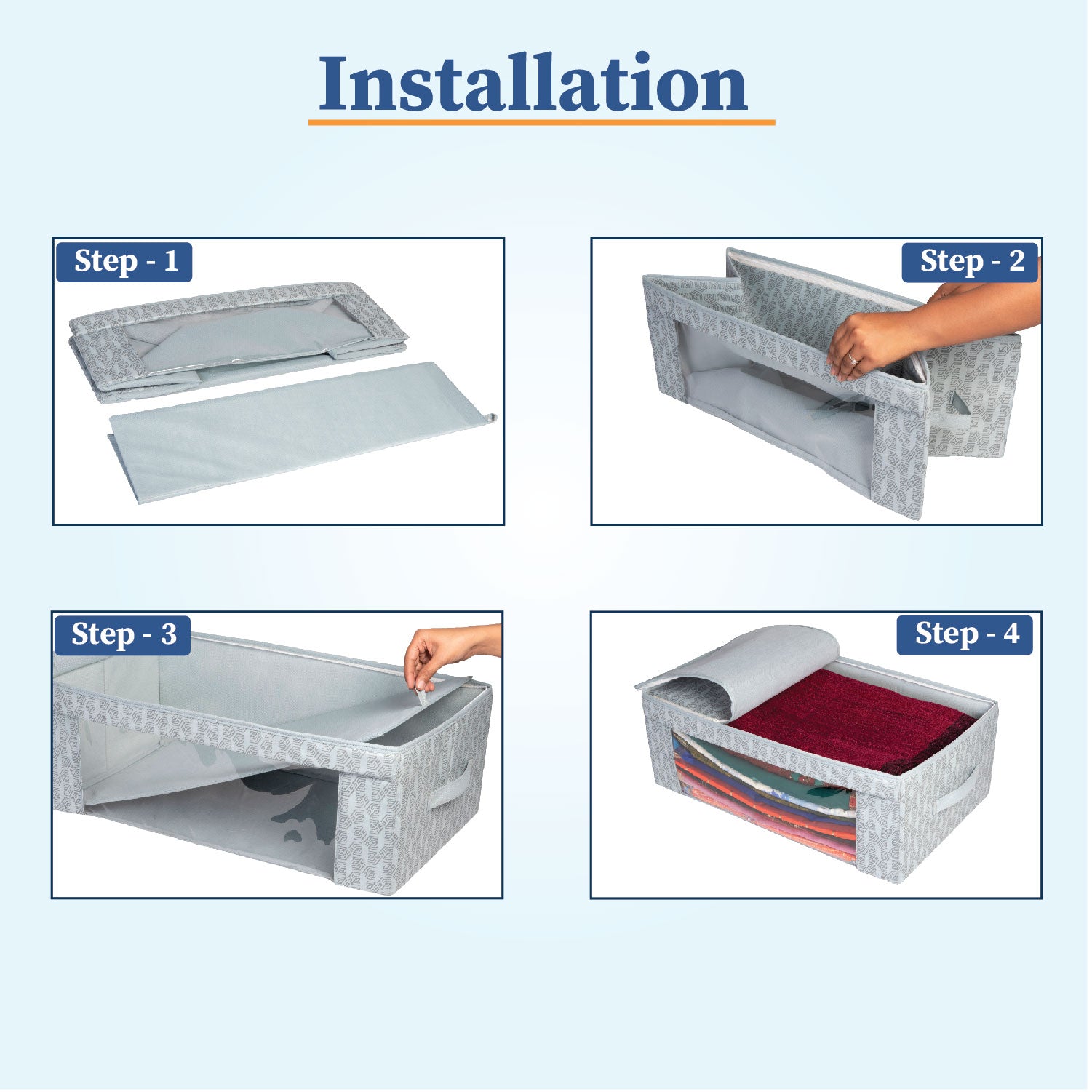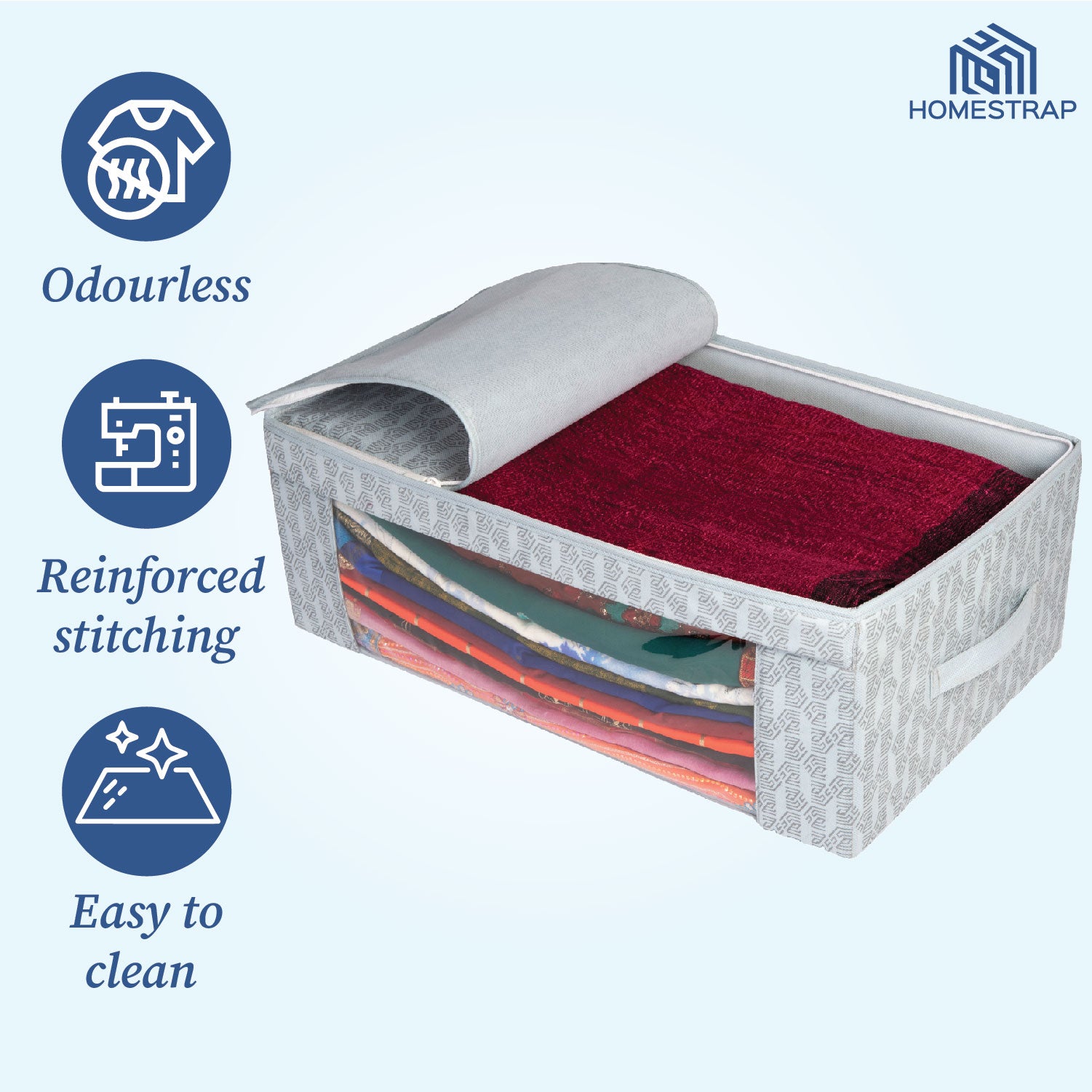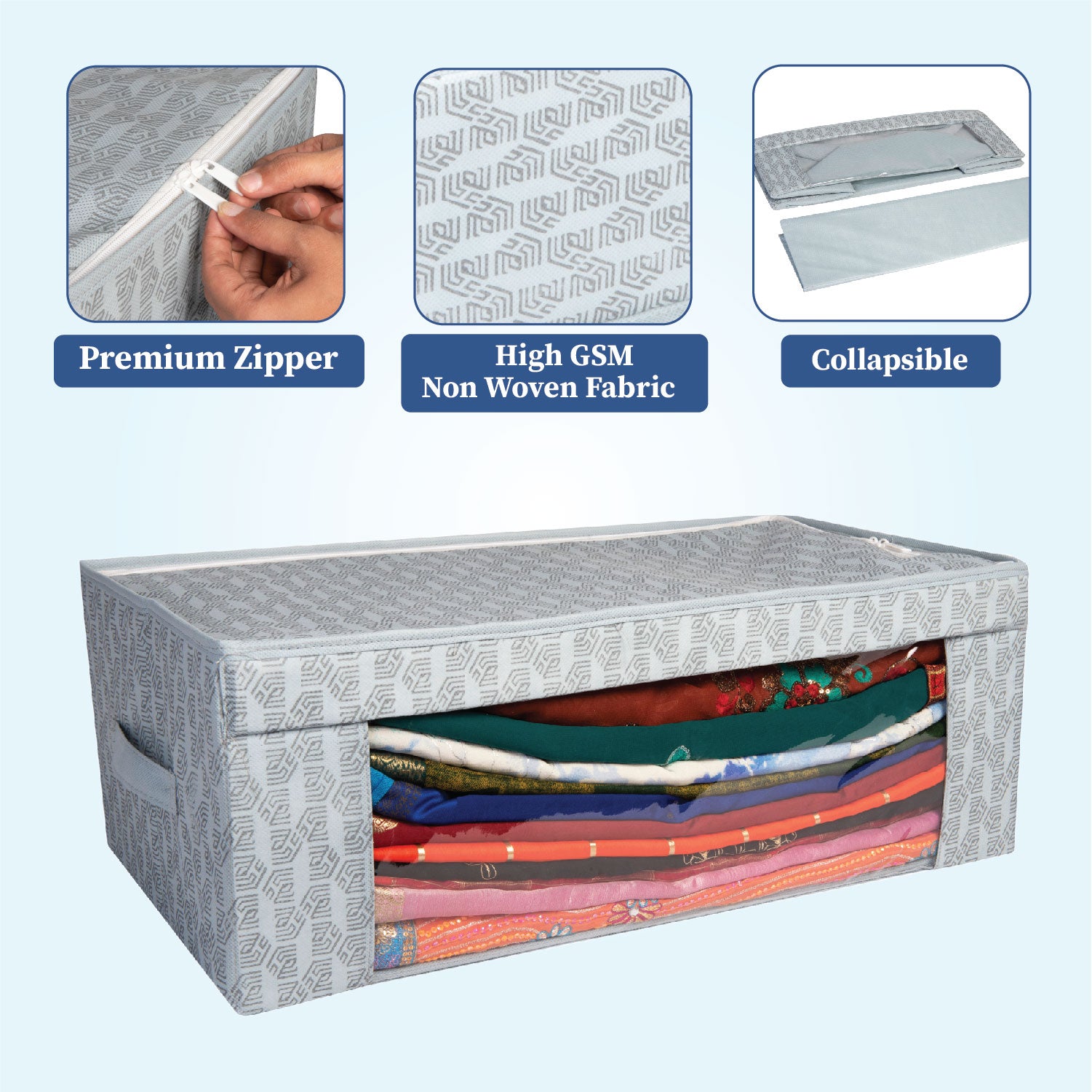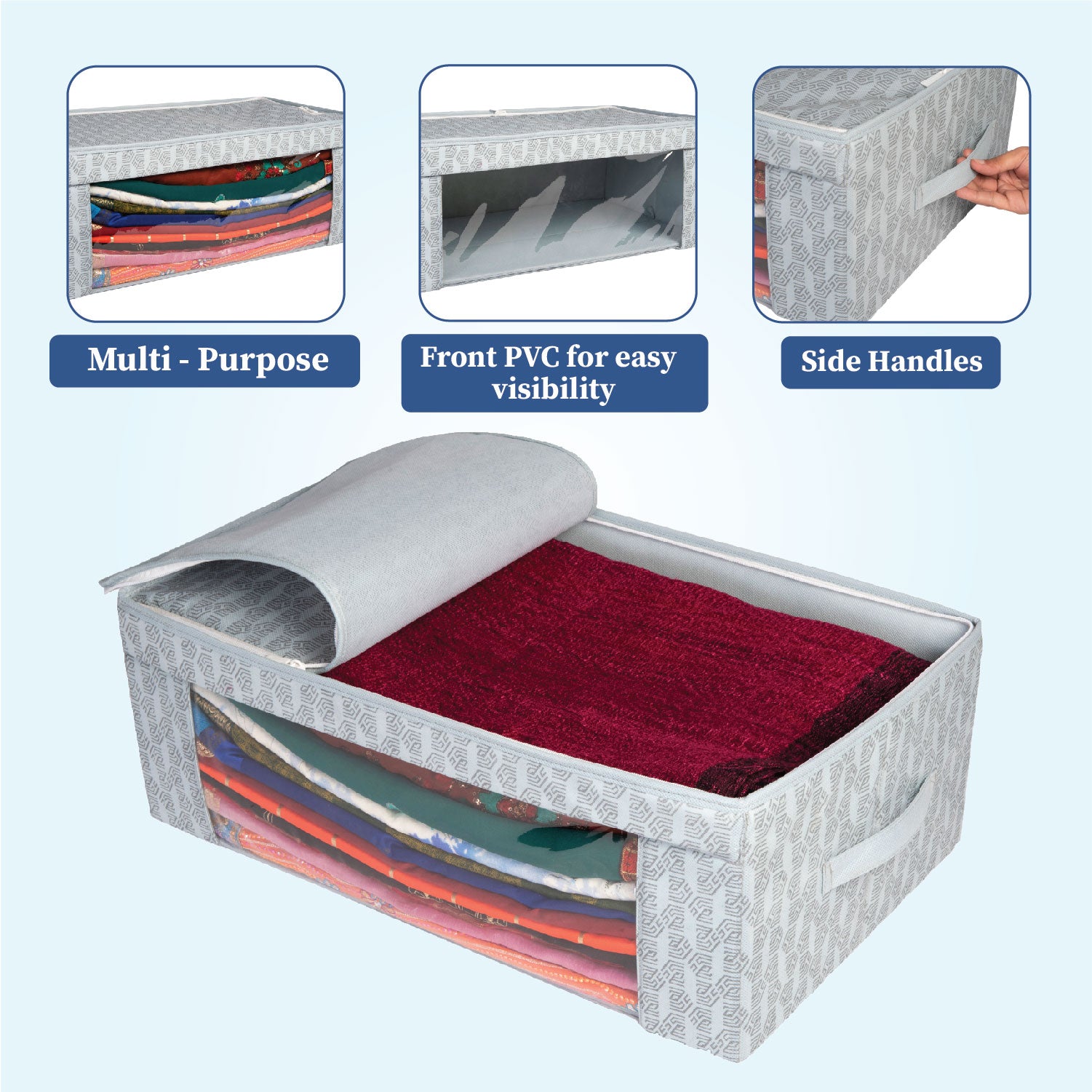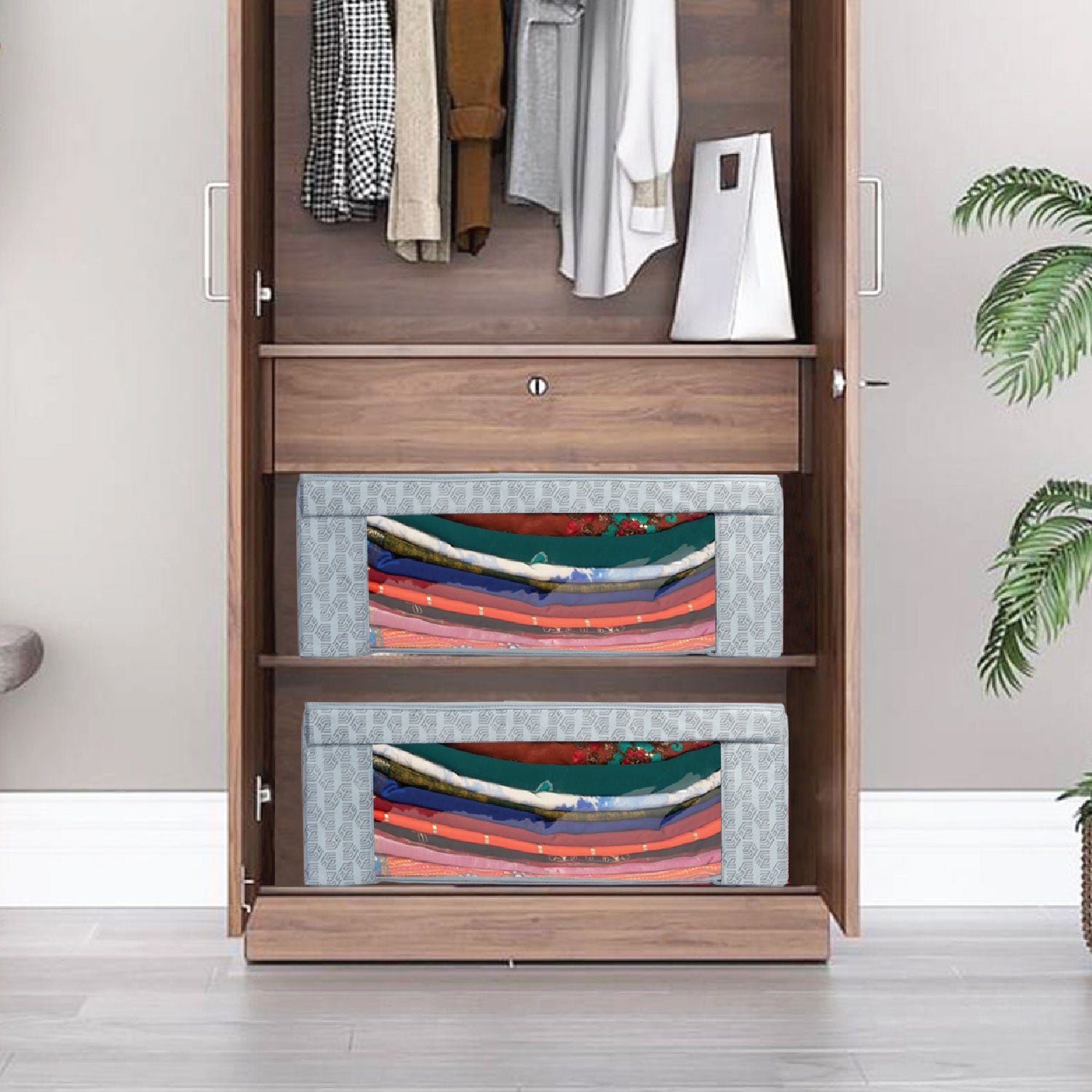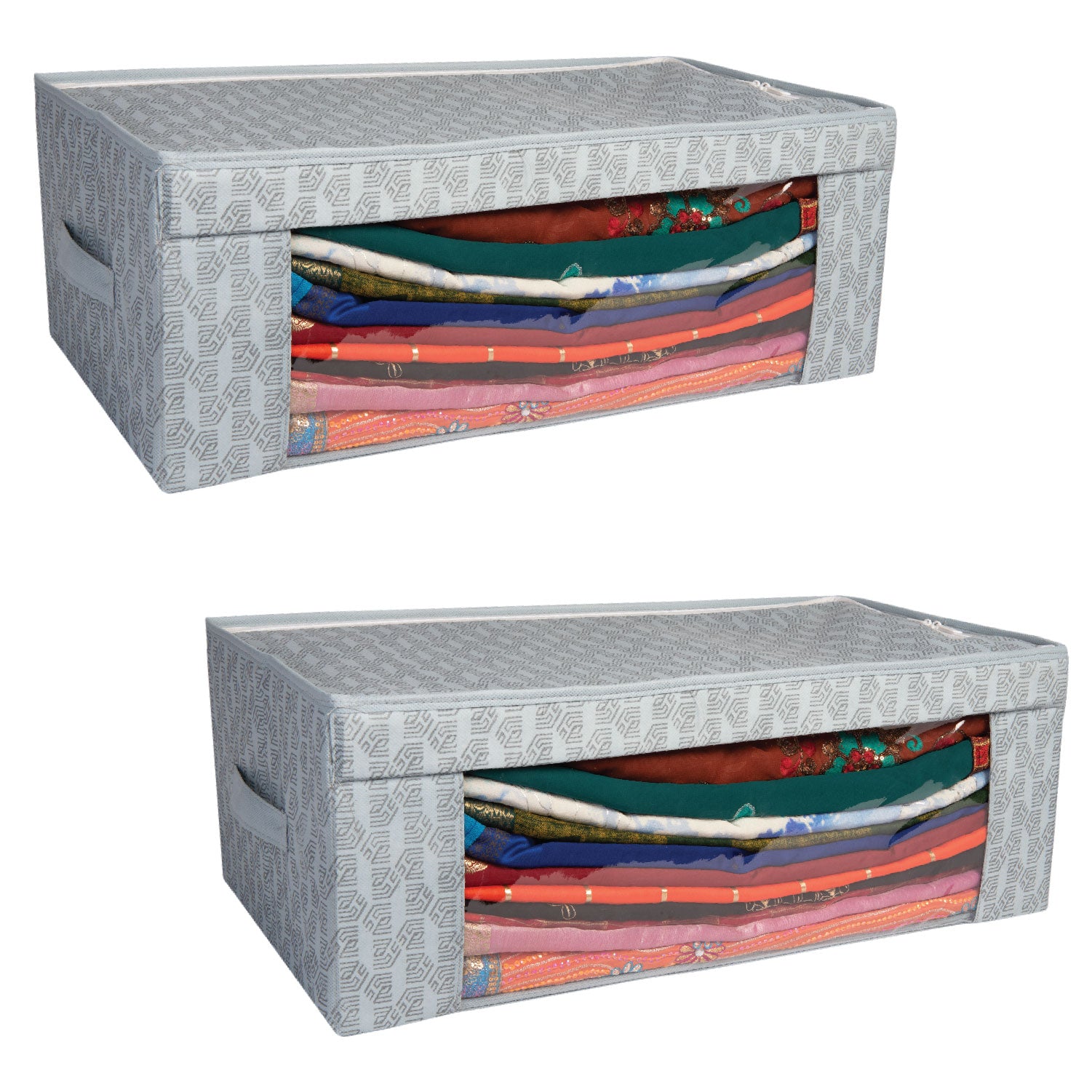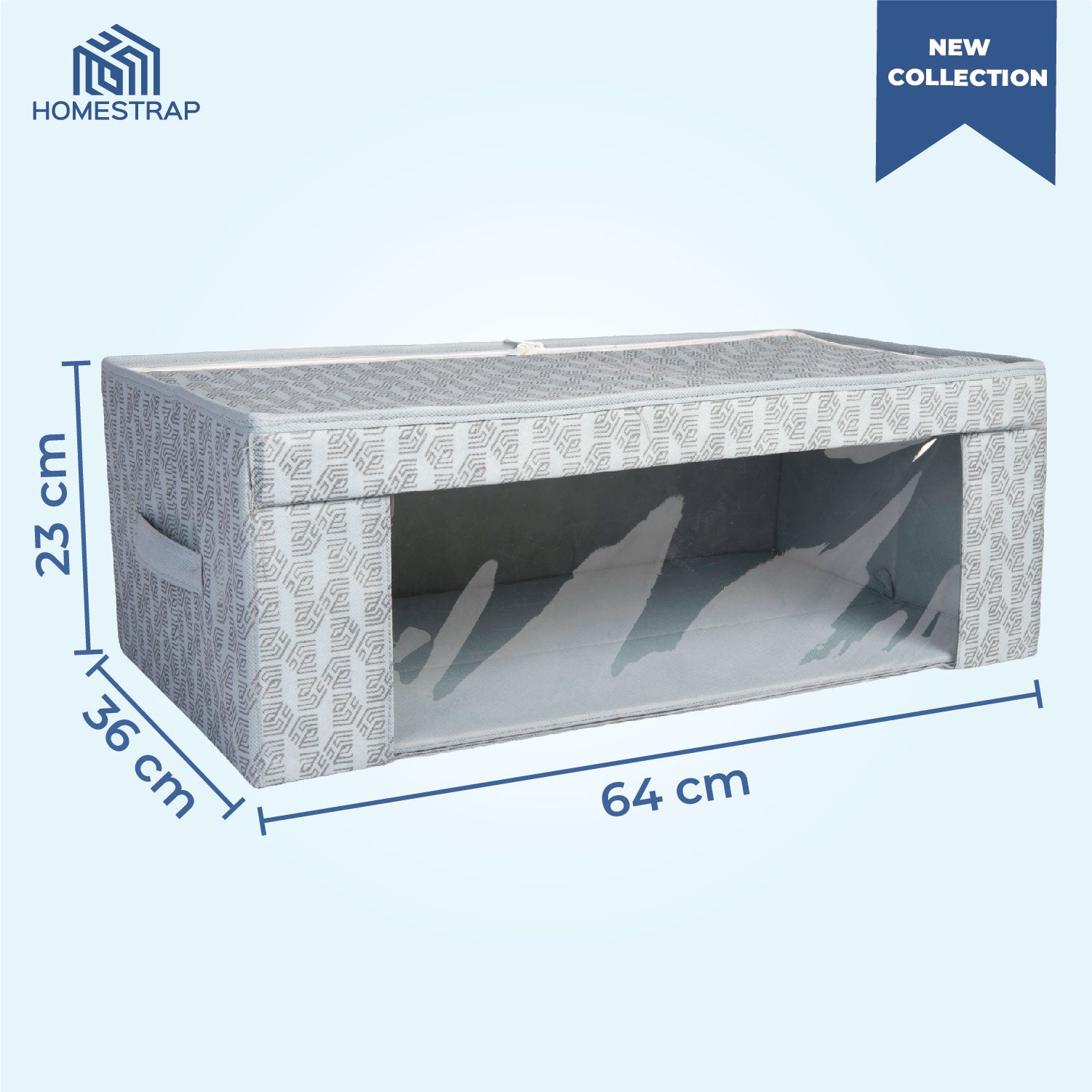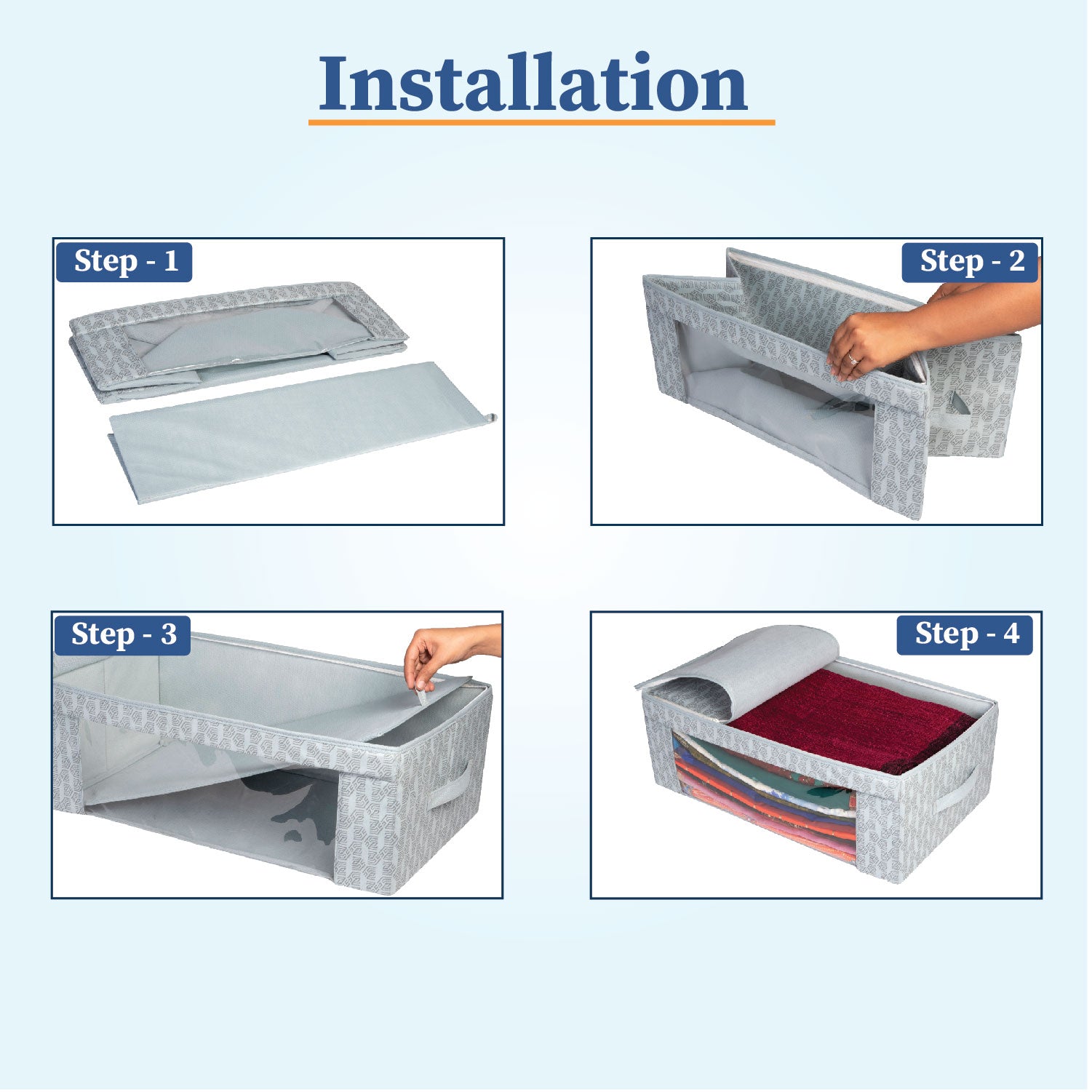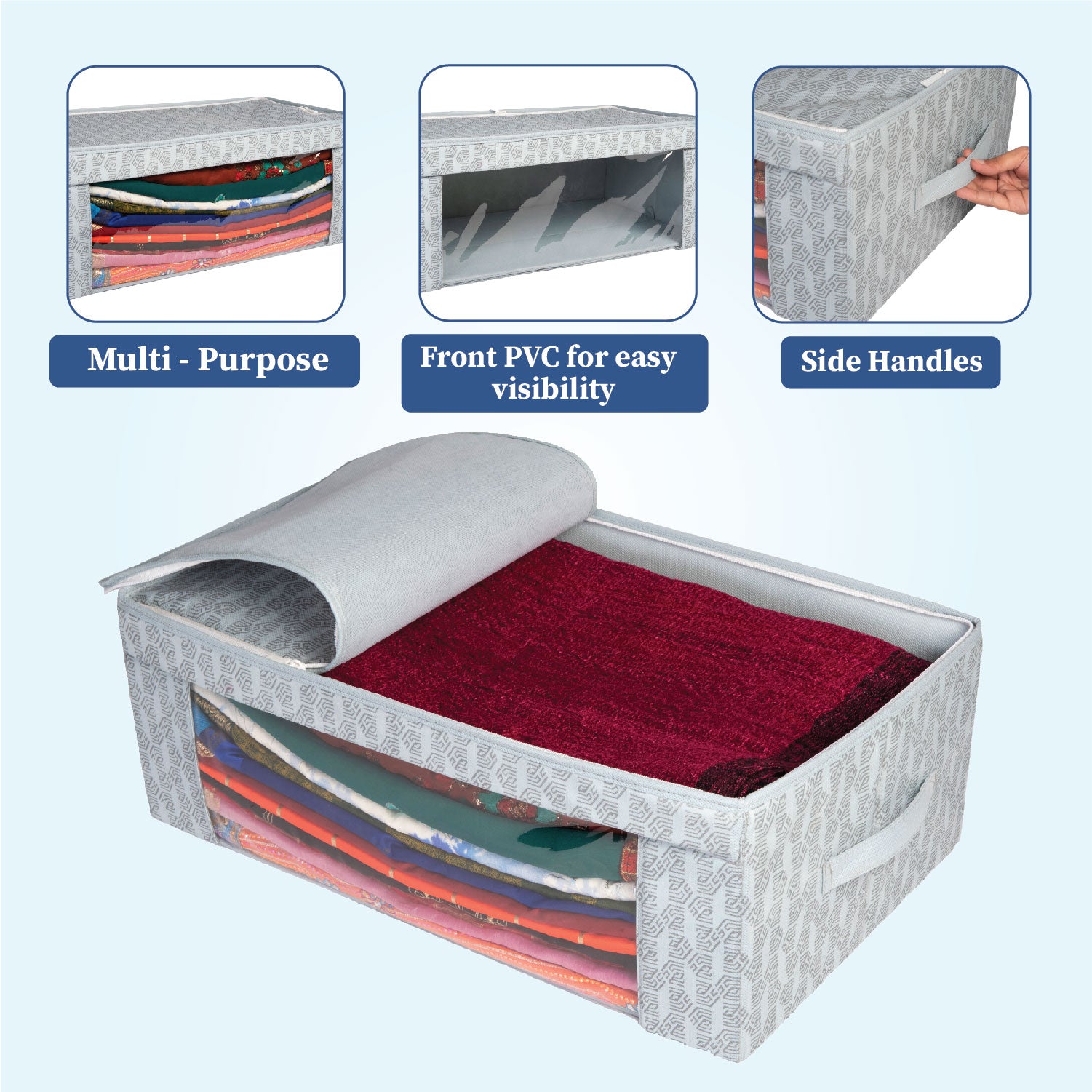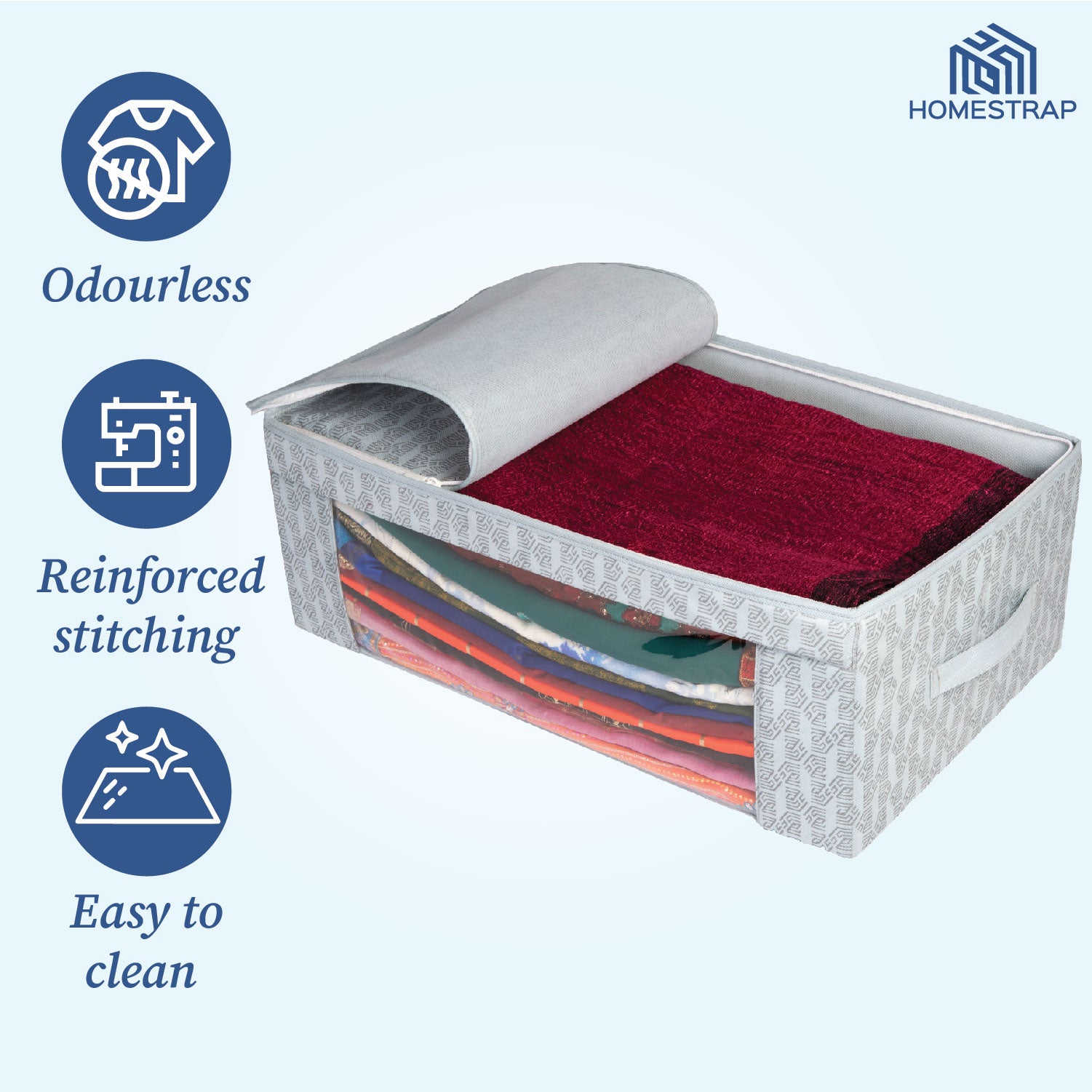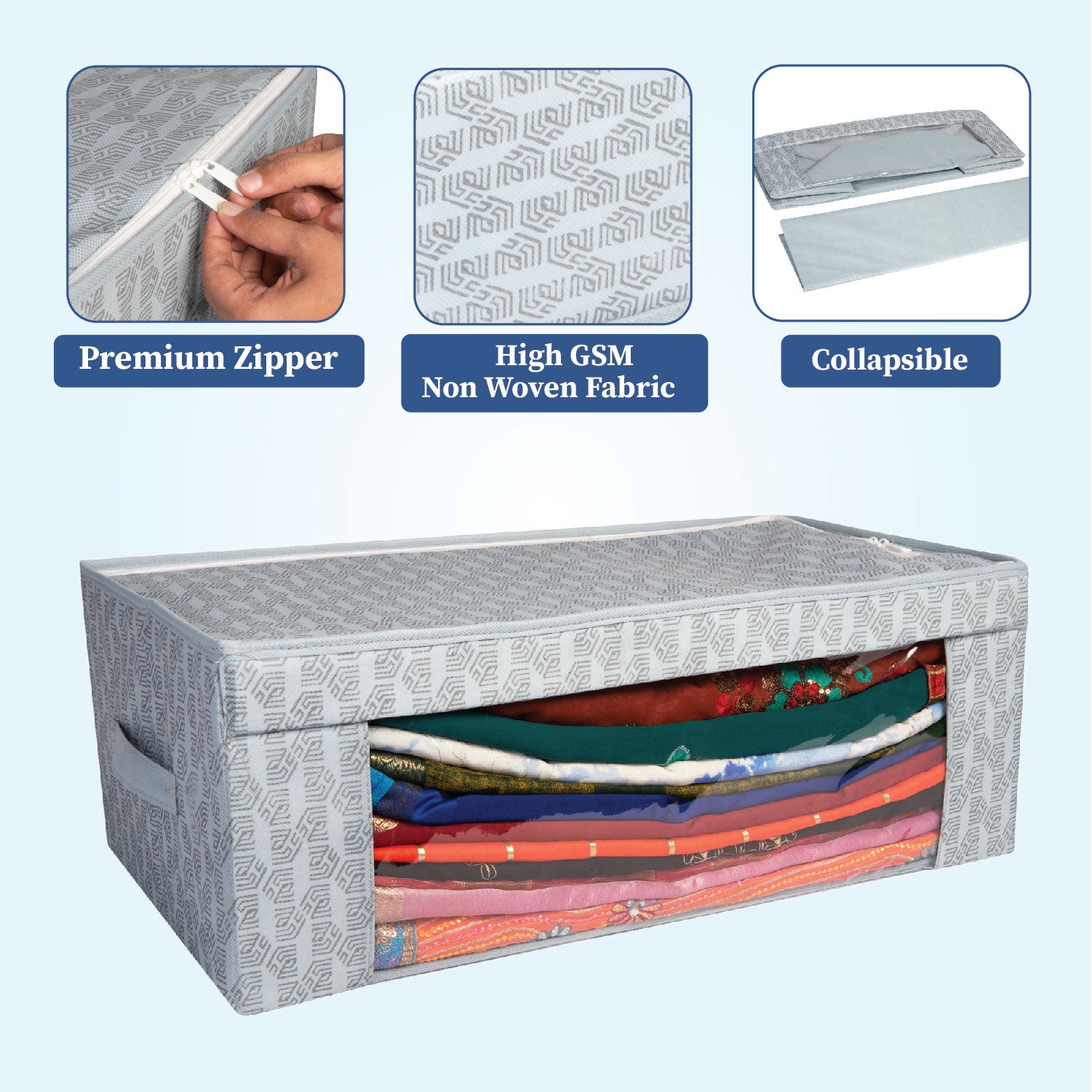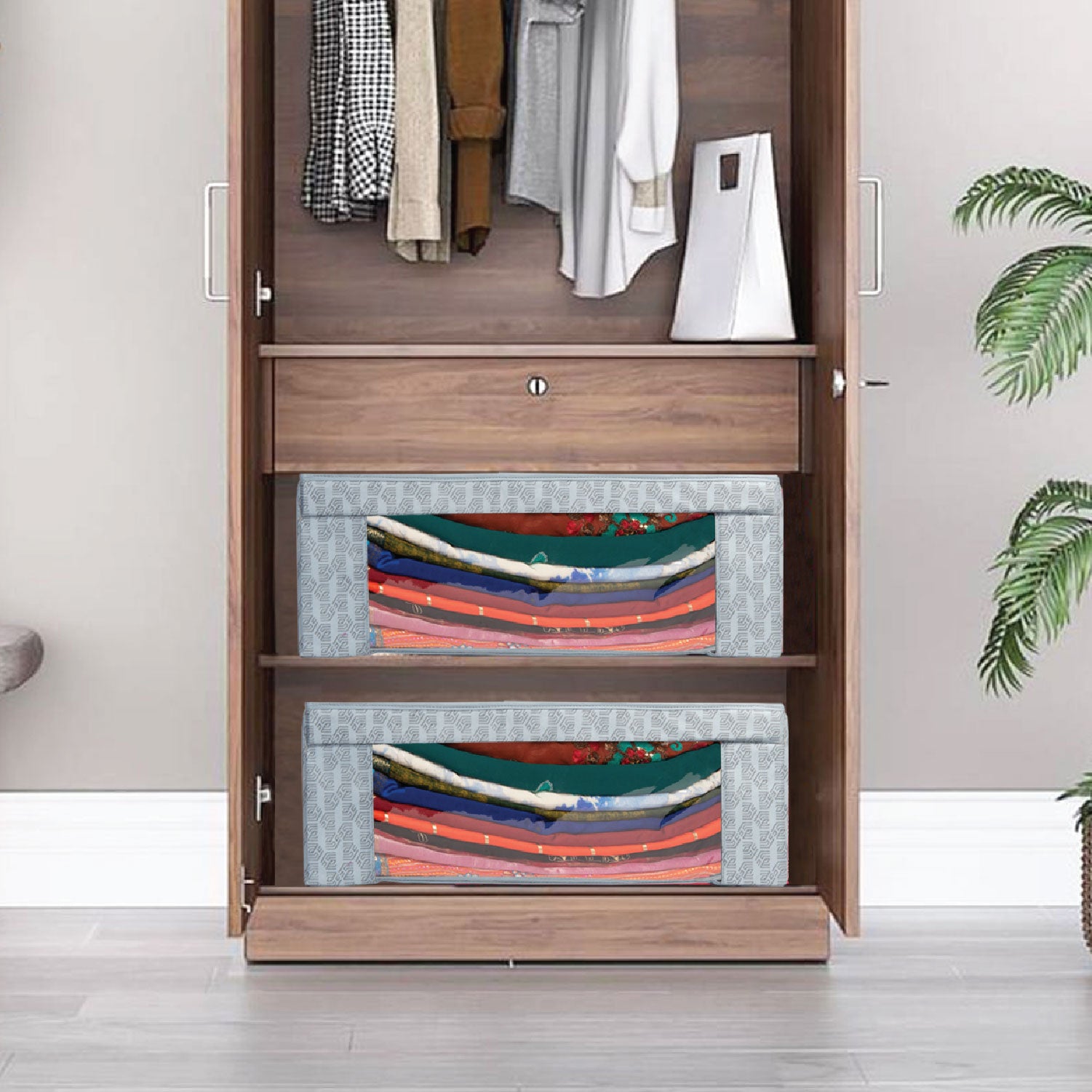 Saree Bunker | Clothes Storage Organizer
Specs & Features:

Multipurpose Cloth Stacker
Dimensions: Length 63.3cm, Width 35.56cm, Height 22.86
Material: Non-Woven | Design: Printed
Closure: zipper
Front Window for easy & clear visibility
Protect from Dust, Moisture, and Moths.
Capacity: More than 8- 10 Heavy Saree each bag, Carefully stitched to offer additional strength.
Foldable, Lightweight, Stackable, Space Saver
Designed to store Heavy Saree, Suits. It is Multipurpose and can store blankets, bedsheets, Towels, Toys, Books, and Clothes.

This multipurpose cloth stacker, also known as a saree stacker, is the perfect solution for organizing and storing your clothing items. It features a front window which allows for easy visibility of the contents inside, making it simple to find what you need without having to dig through a pile of clothes. The stacker is made of durable material that can withstand regular use, and the side handles make it easy to carry or move around as needed. The stacker is designed to hold multiple items, such as sarees, shirts, pants, or any other type of cloth, and keep them neatly stacked and organized. The stacker is versatile and can be used for a variety of purposes, such as storing seasonal clothing, organizing your closet, or packing for travel. The compact size of the stacker makes it easy to store in a closet or under the bed when not in use. Overall, this multipurpose cloth stacker is a practical and convenient way to keep your clothes organized and easily accessible.