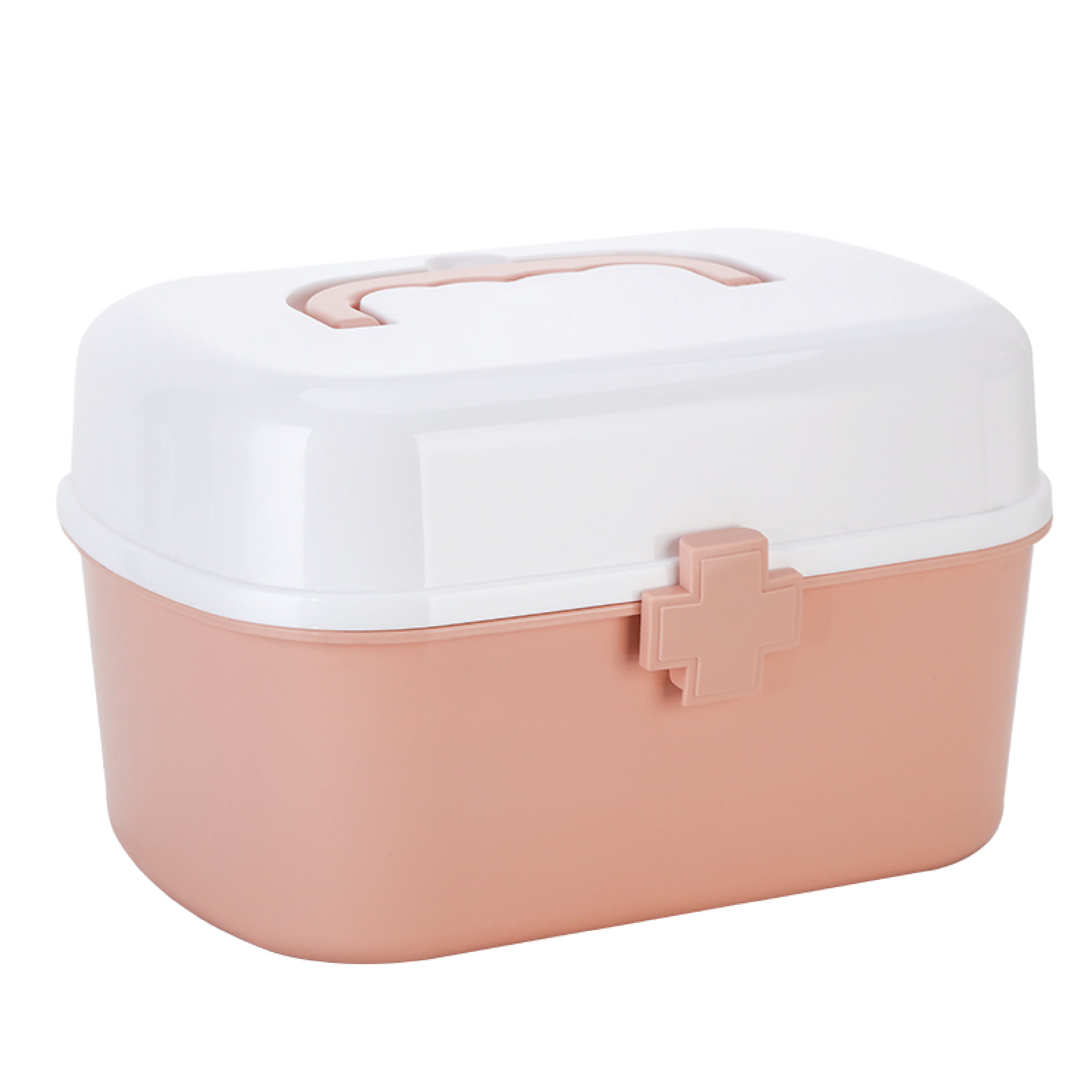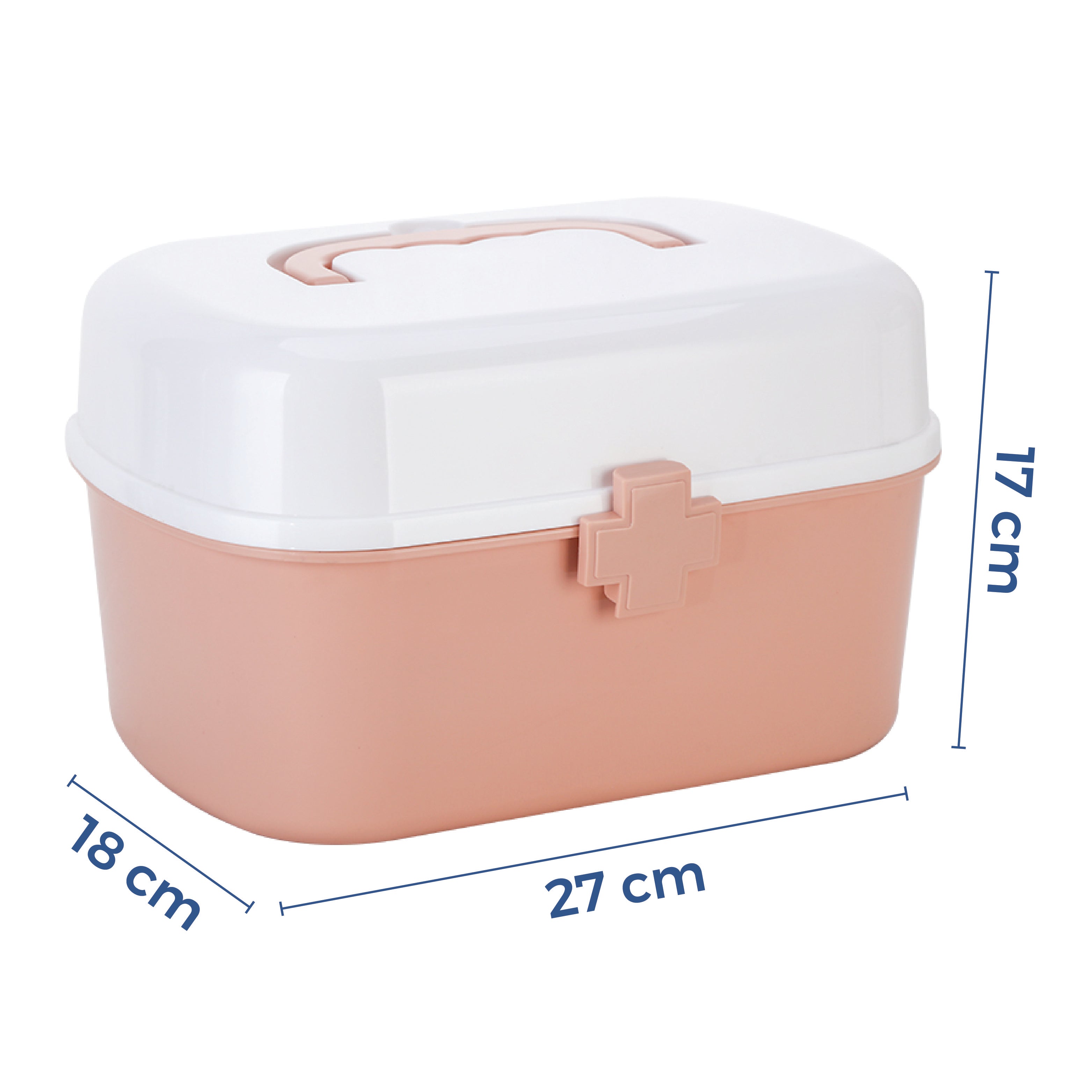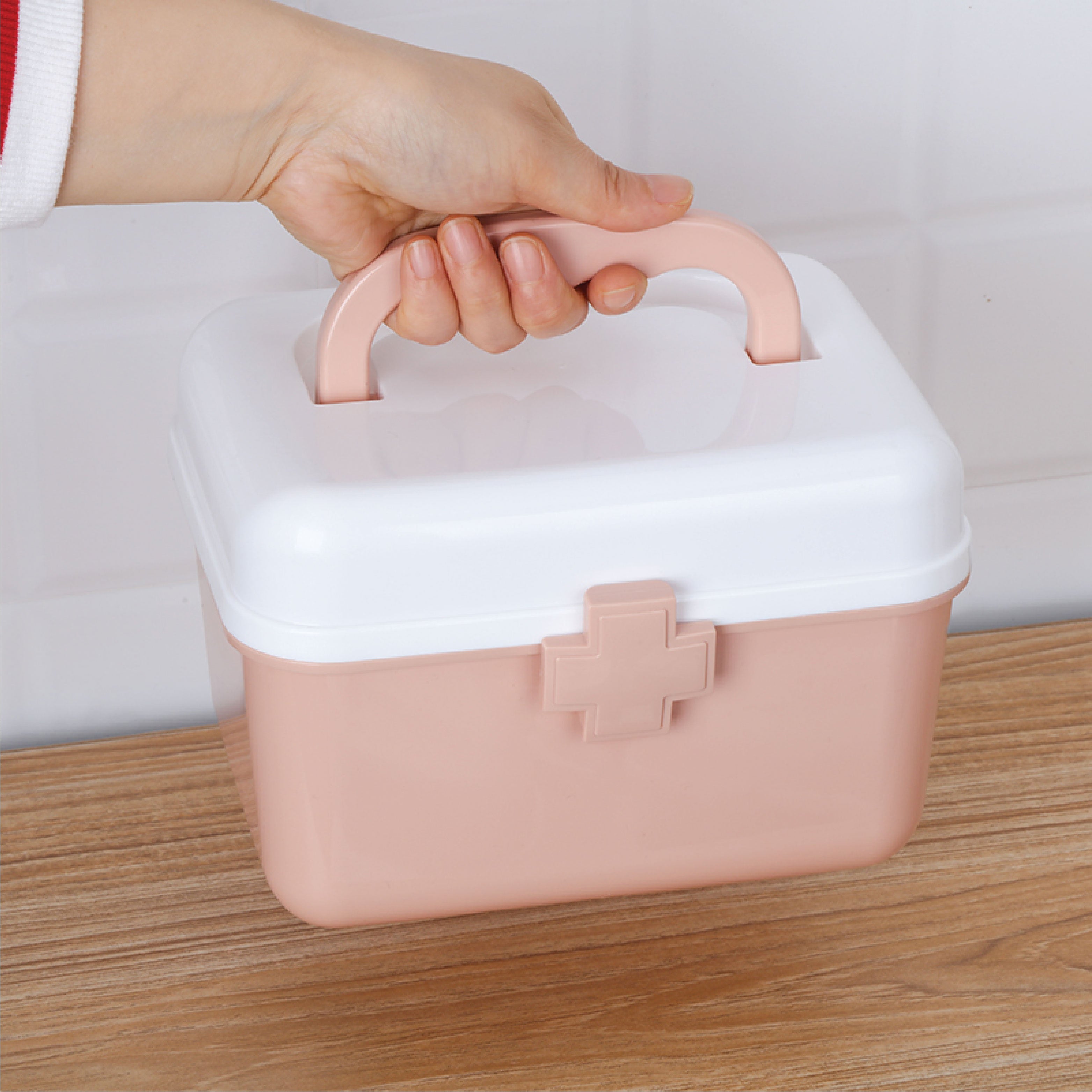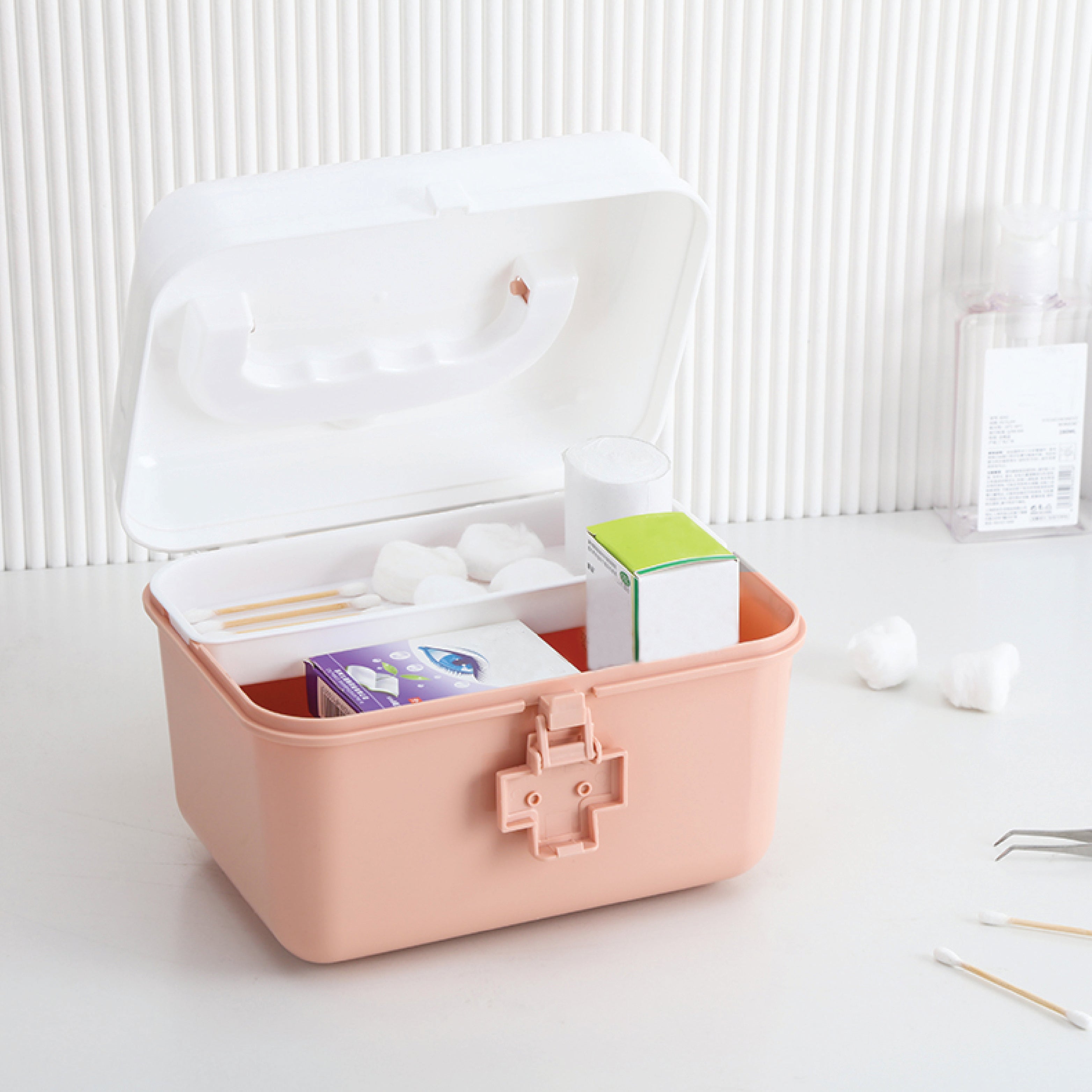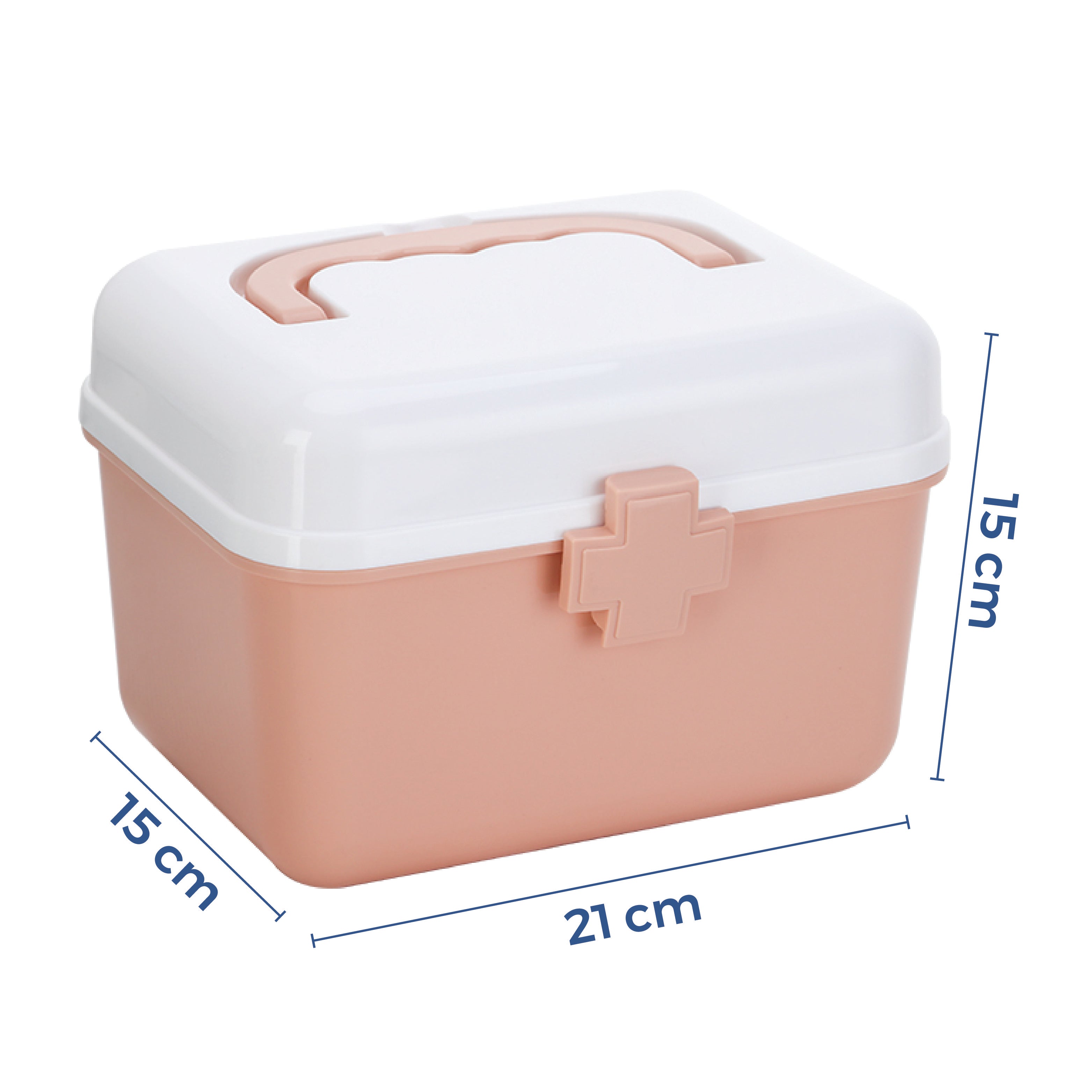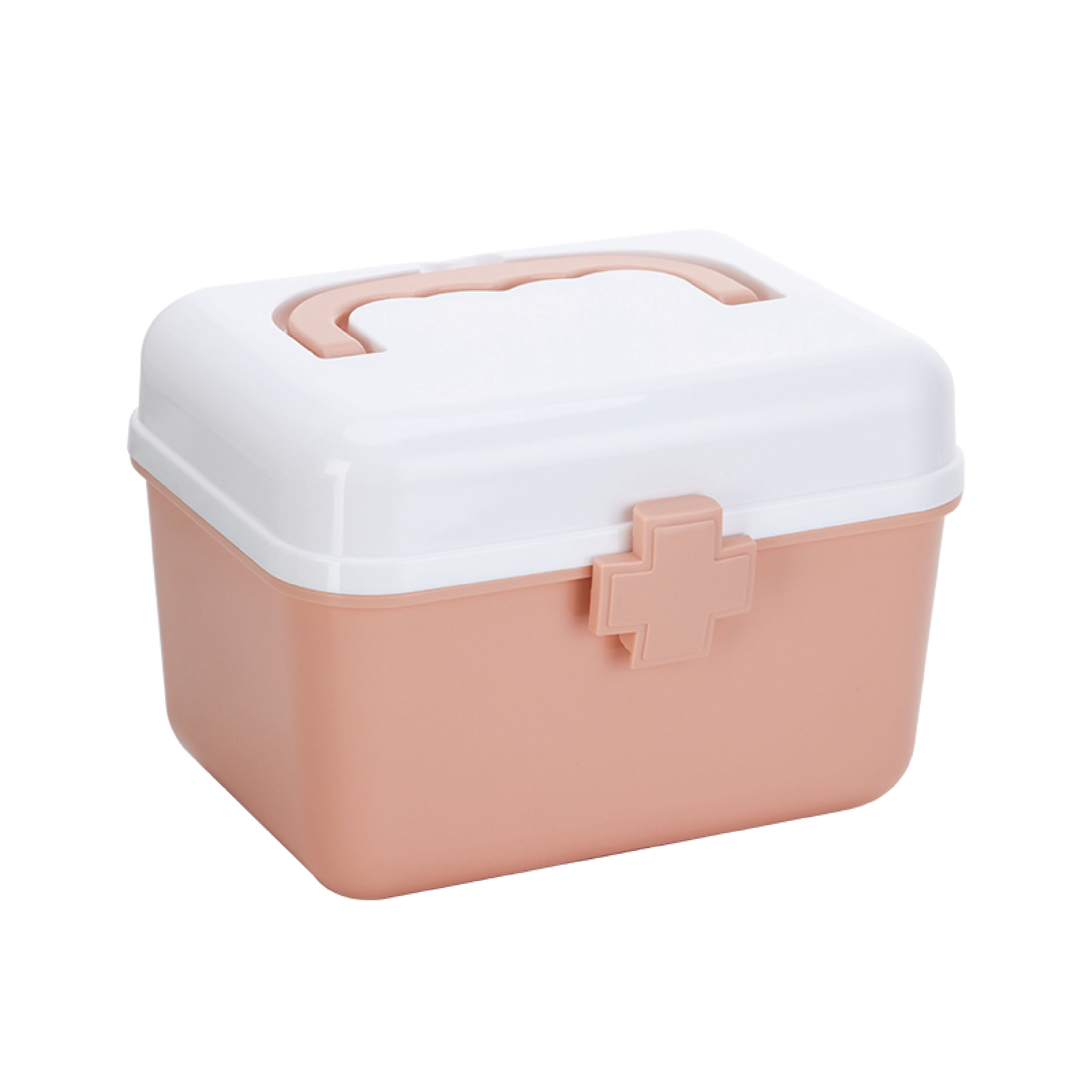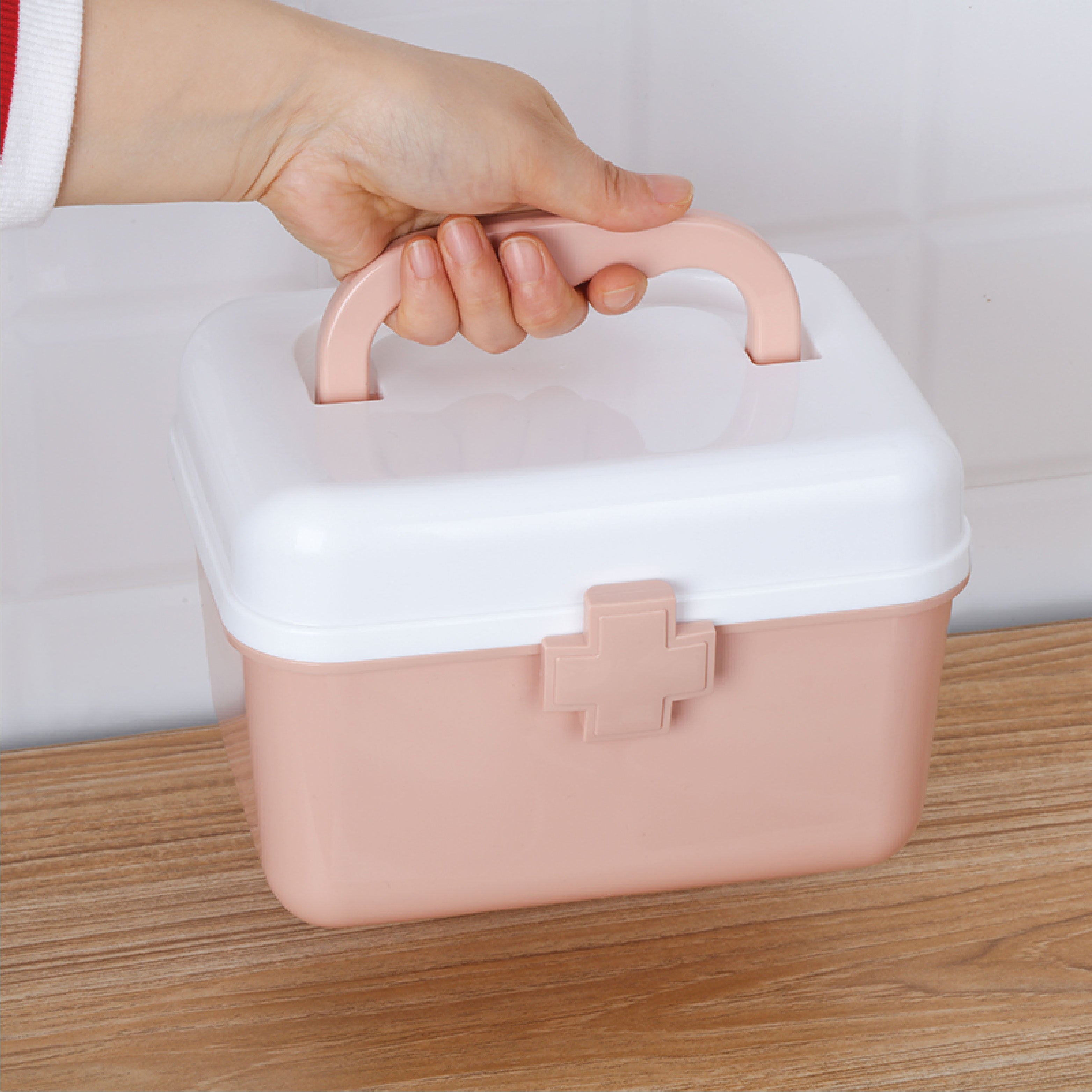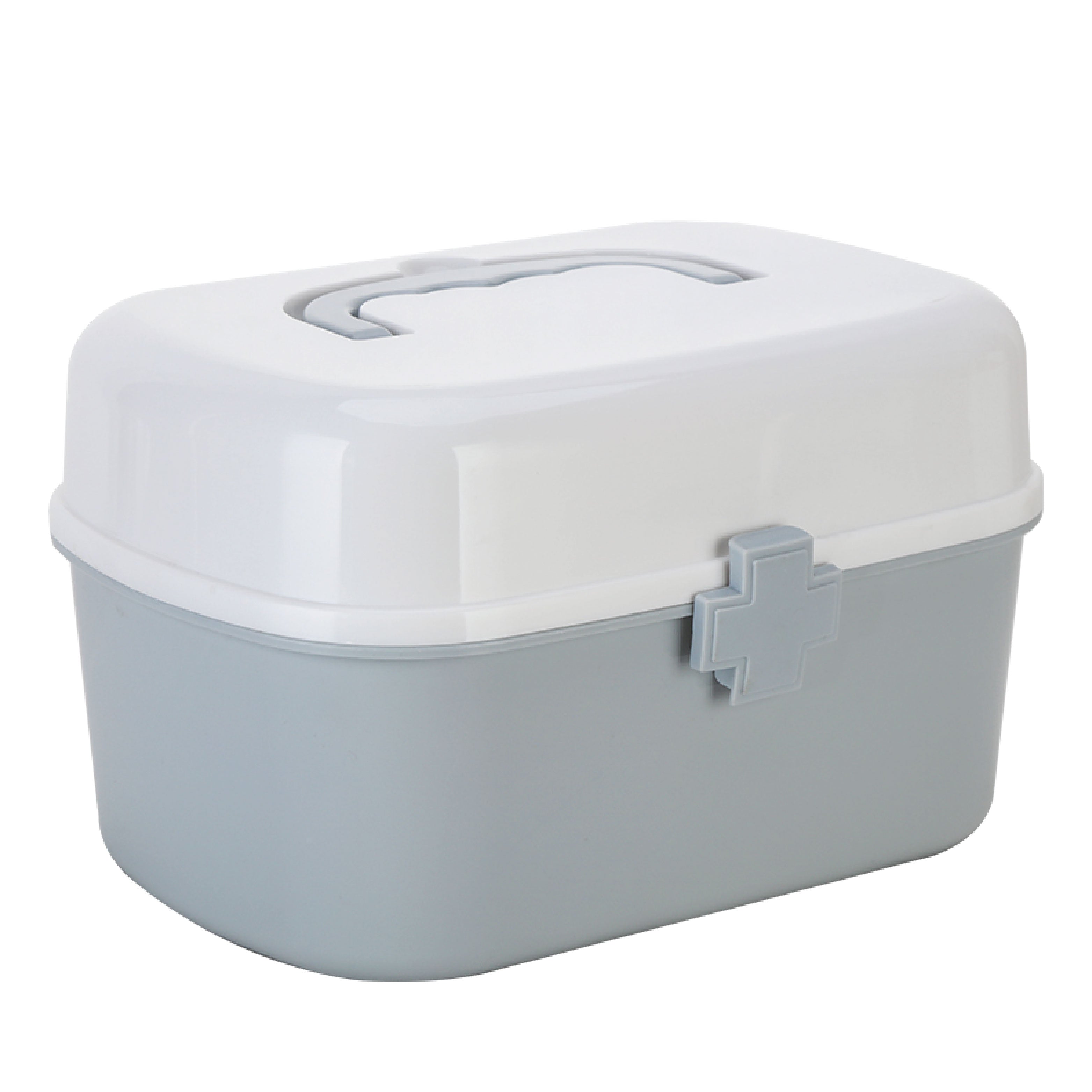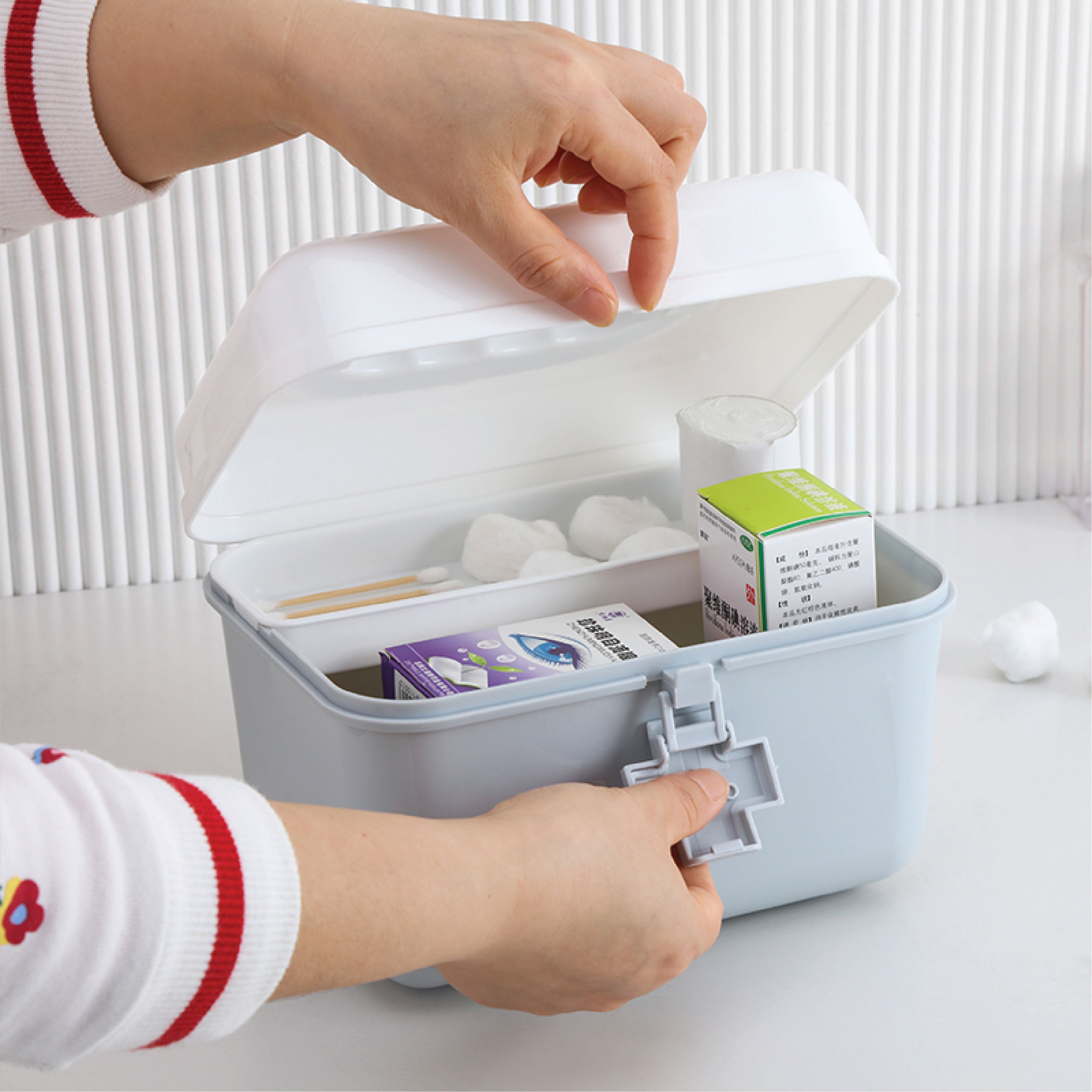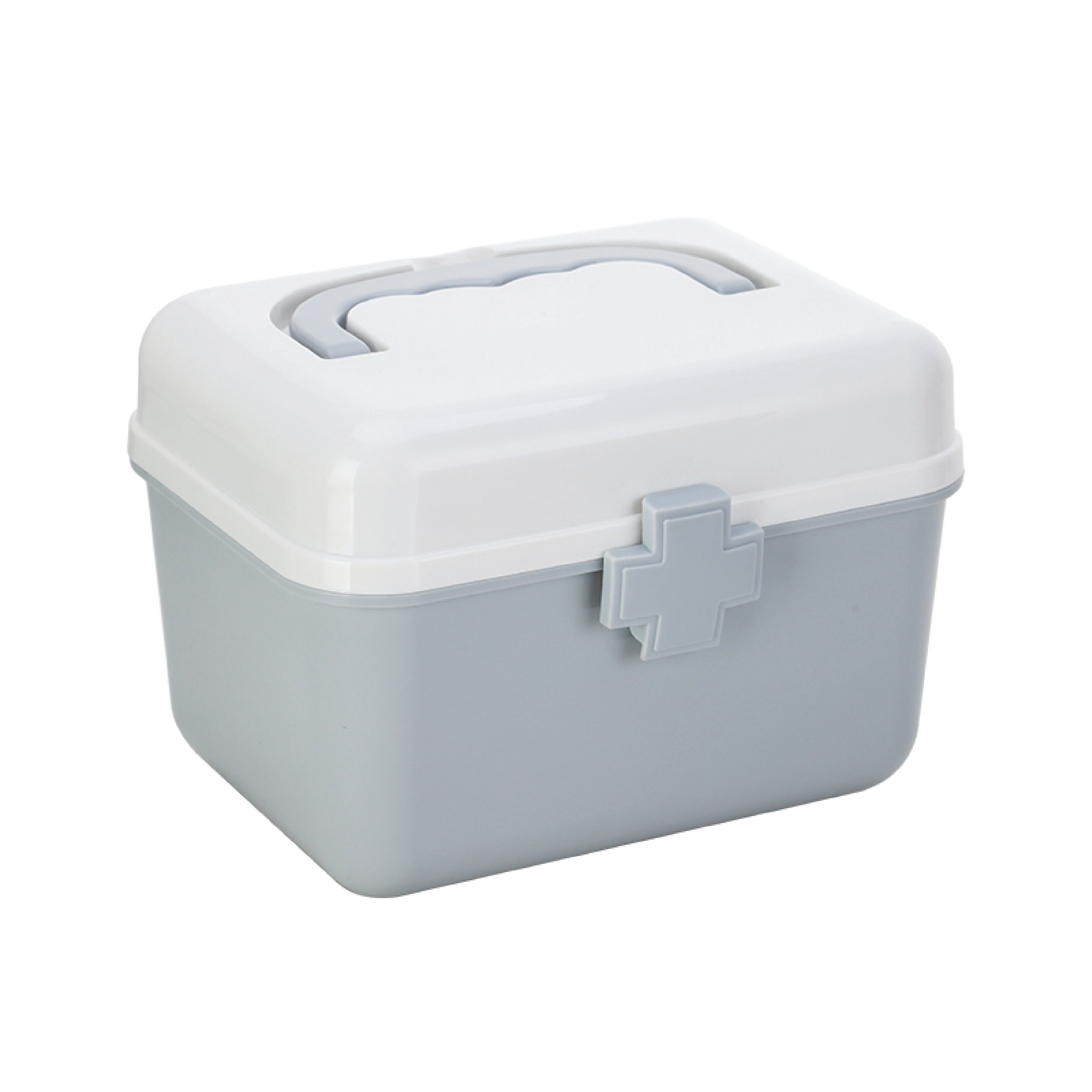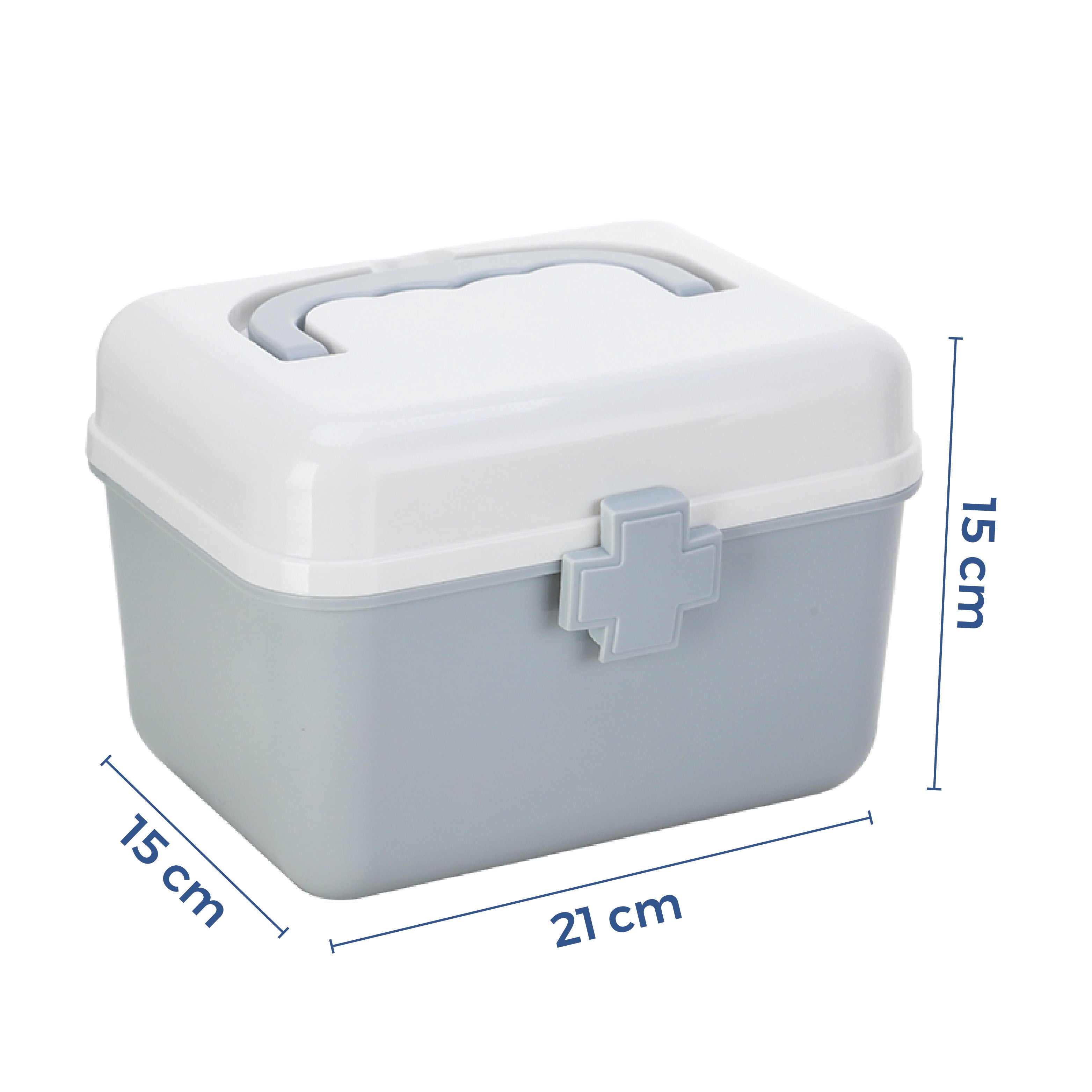 Pill Mate Medicine Organizer Box with Handle and Segregation Tray with 2 Compartments
Spec and Features:

The first aid box features a sturdy handle, making it easy to carry and transport during emergencies or travel. And comes with a removable segregation tray.

Perfect for storing basic first aid supplies, like bandages, cleaning solutions, antibiotic ointments, aspirin, gloves, sterile gauze pads, cotton swabs, pill bottles.

The product has a wide range of uses and multiple functions. It is not only suitable for medicine boxes and kits but also for cosmetics, sewing, art supplies, fishing supplies, etc

The box is made of high-quality plastic, which is reusable and recyclable.

Description:

This medicine box from Homestrap has a compact shape which makes it easy for you to carry the box around for emergency purposes. The box can be easily stored in a medicine cabinet or in your car. This Homestrap medical box comes equipped with a partitioned tray which is removable, that segregates the medicines neatly so you can find the correct medicine in a time of emergency. The segregation tray divides the box into two halves which facilitates an organized manner of storage and after removing the tray you can use the full box for keeping bigger items.