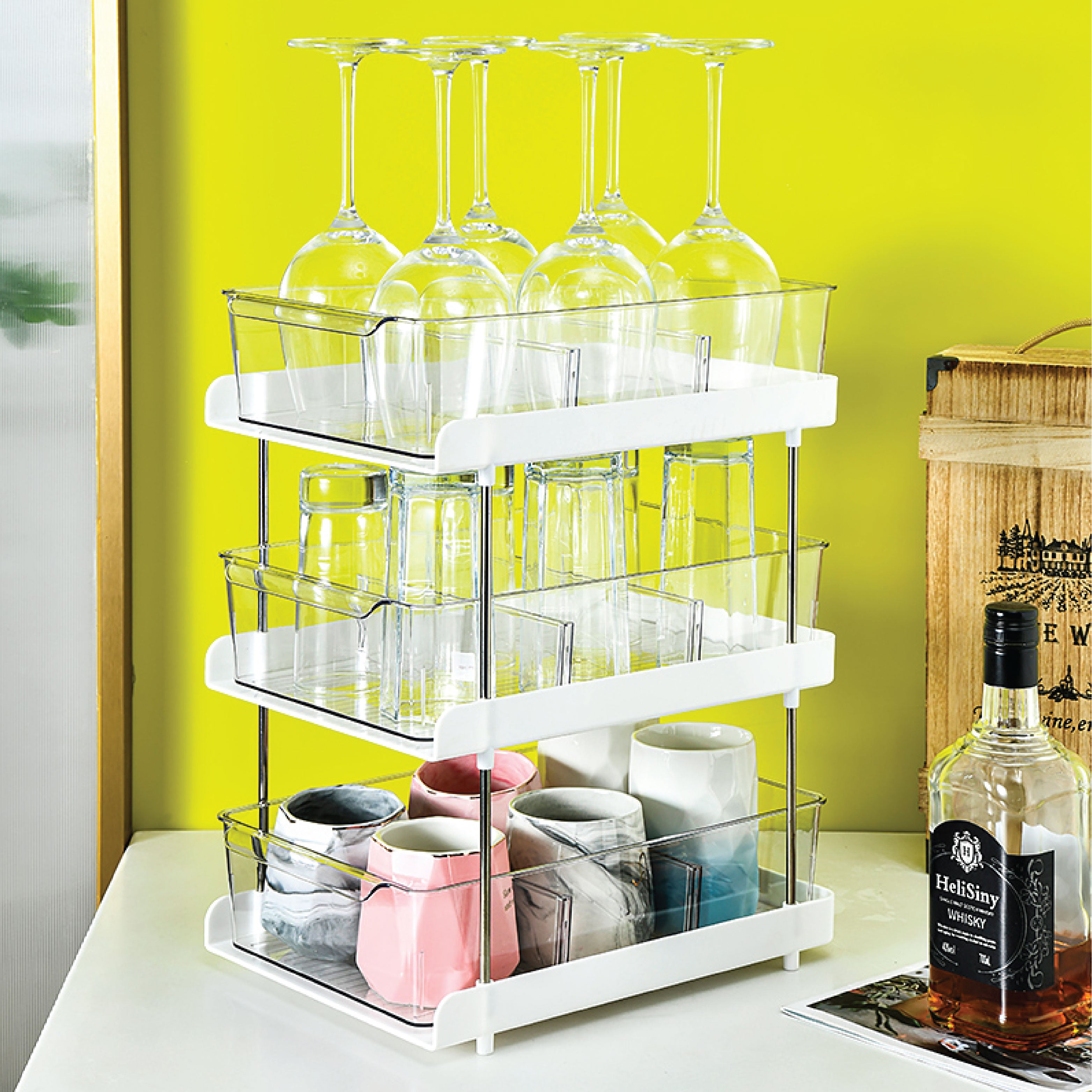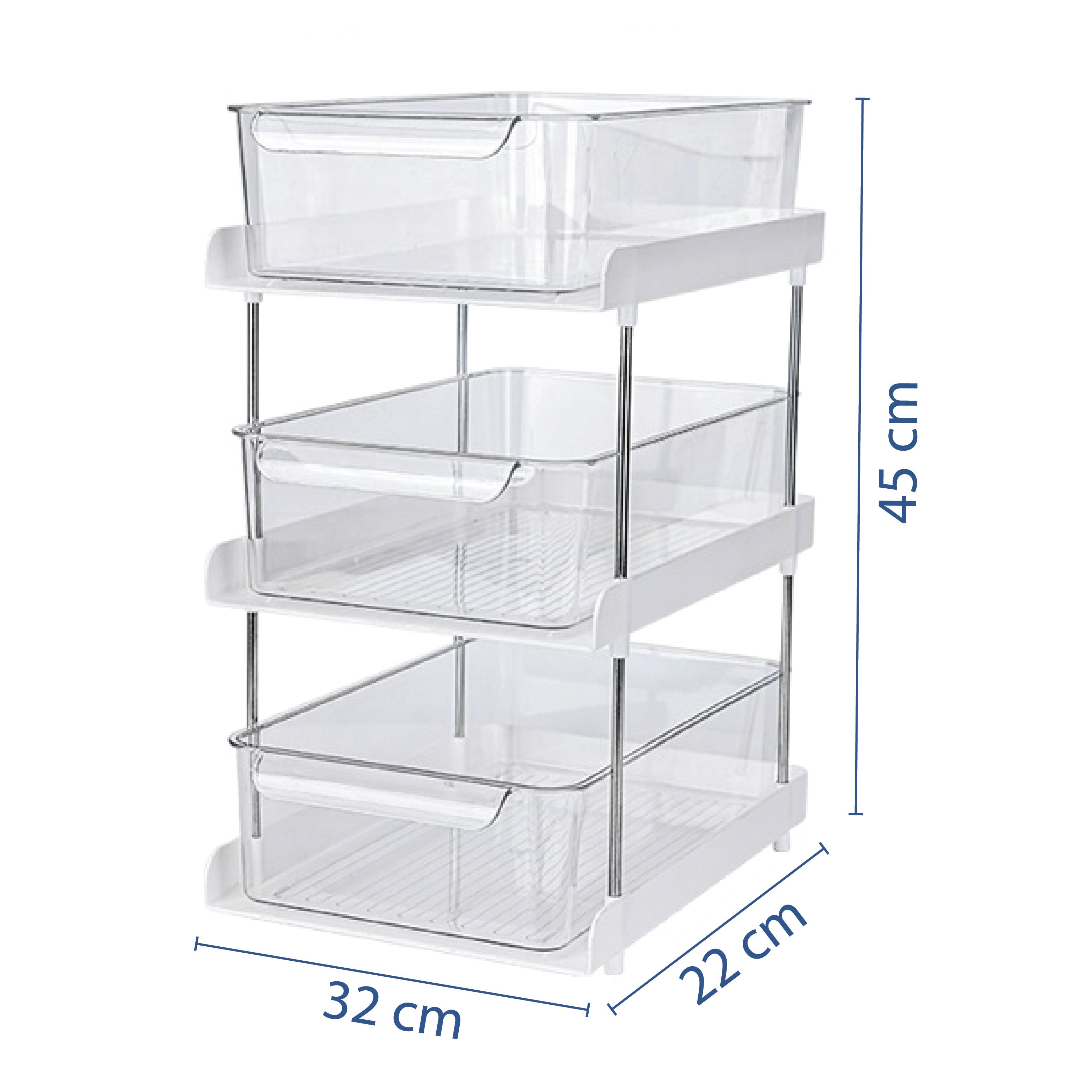 Multipurpose Trio Stack Space Saving Storage Rack / 3 Tier Shelf Organiser for Kitchen And Bathroom / Under The Sink
Specs and Features

You can use this Trio Stack to store cosmetics, stationery, skincare, perfume, brushes, bathroom supplies, kitchen seasoning, etc.

The drawer is detachable and washable, which is more convenient to use and easy to clean.

Assembly of the product is very easy and convenient. Does not require any kind of tool to install it.

The Trio Stack helps to store things according to preferences. Durable and sturdy, providing ample space to organize and declutter your belongings while optimizing your available space.

Made of high-quality plastic and with four steel supports for keeping heavy materials.

Material: 

HIPS+PET+stainless steel
Dimension: Length = 32, Breath = 22, Height = 45

Introducing Homestrap's Trio Stack, a practical and versatile storage solution designed to optimize your space while providing effortless organization. This innovative rack features three tiers of storage. With its compact design, this storage rack is perfect for maximizing storage in small spaces such as kitchens, bathrooms, garages, or closets. The three-tier configuration offers ample storage space for a variety of items, from kitchen supplies to toiletries and cleaning supplies. Its assembly is very easy and convenient. Constructed from high-quality materials, this storage rack is built to last. The durable and sturdy frame provides reliable support for your items, while the sleek and modern design adds a touch of style to your space. The rack is easy to clean and maintain. Experience the convenience and efficiency of our Trio Stack. Declutter your space, organize your belongings, and enjoy the flexibility of portable storage. Upgrade your storage solutions today and transform your living or working space.