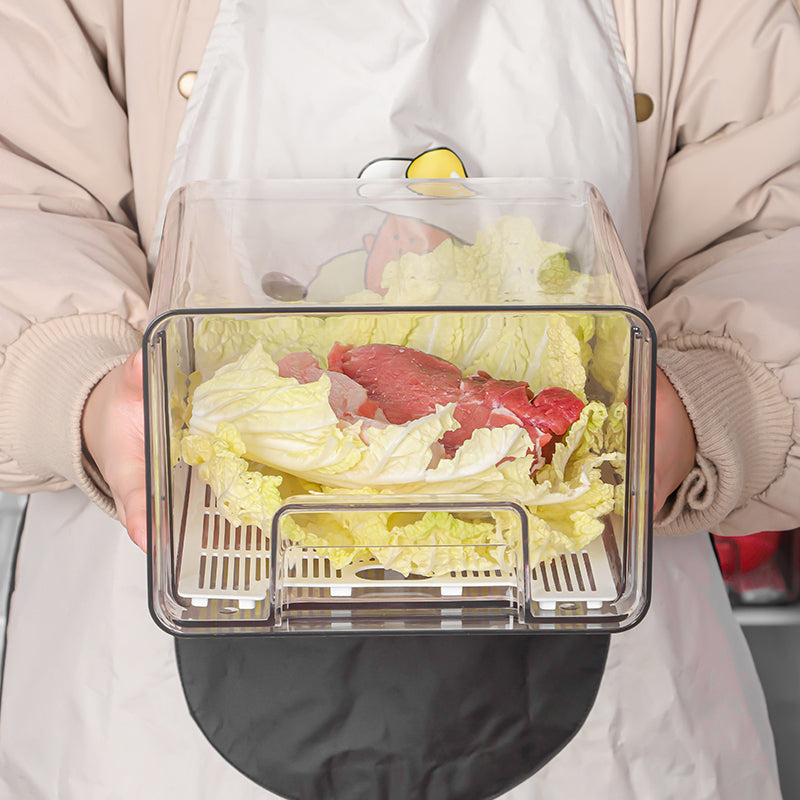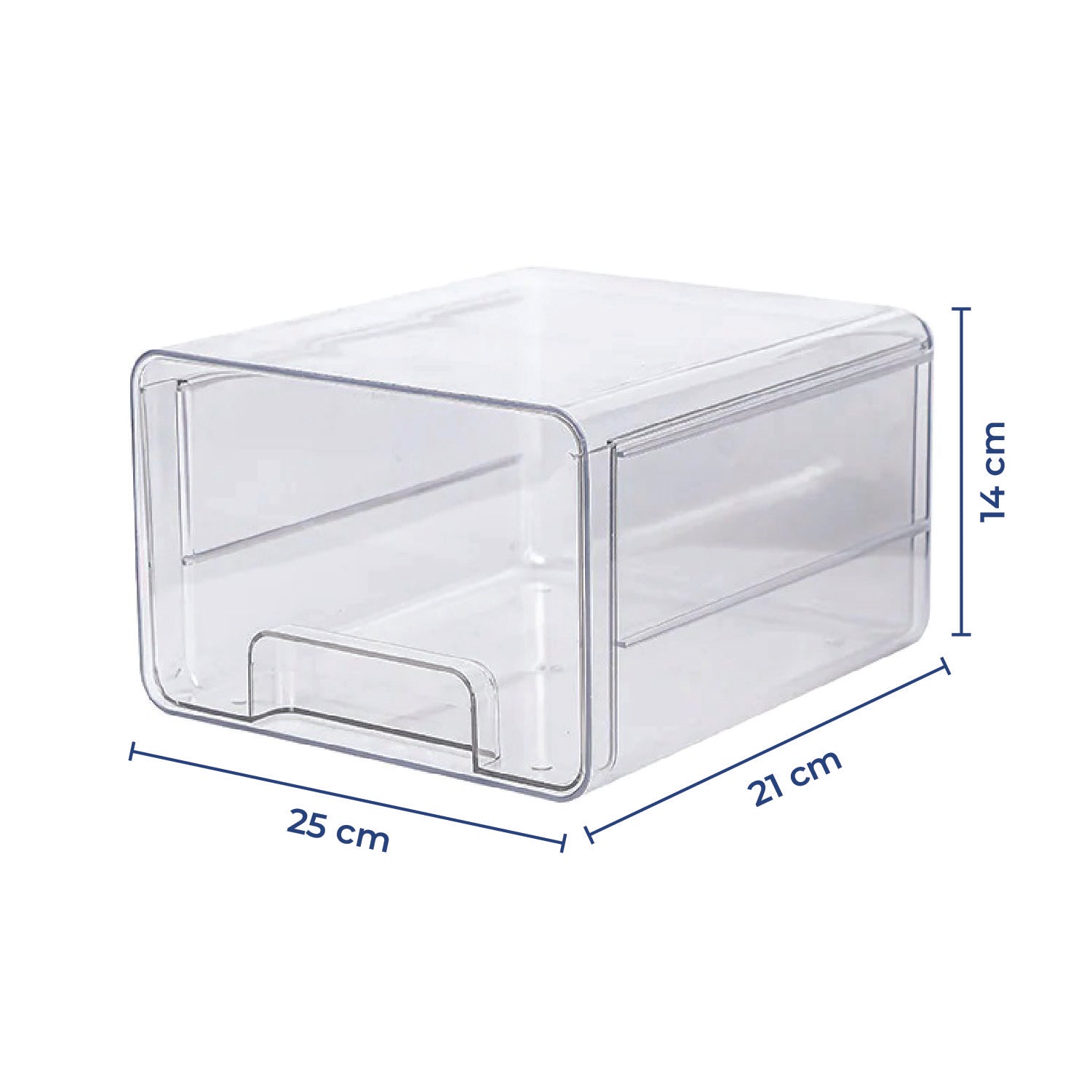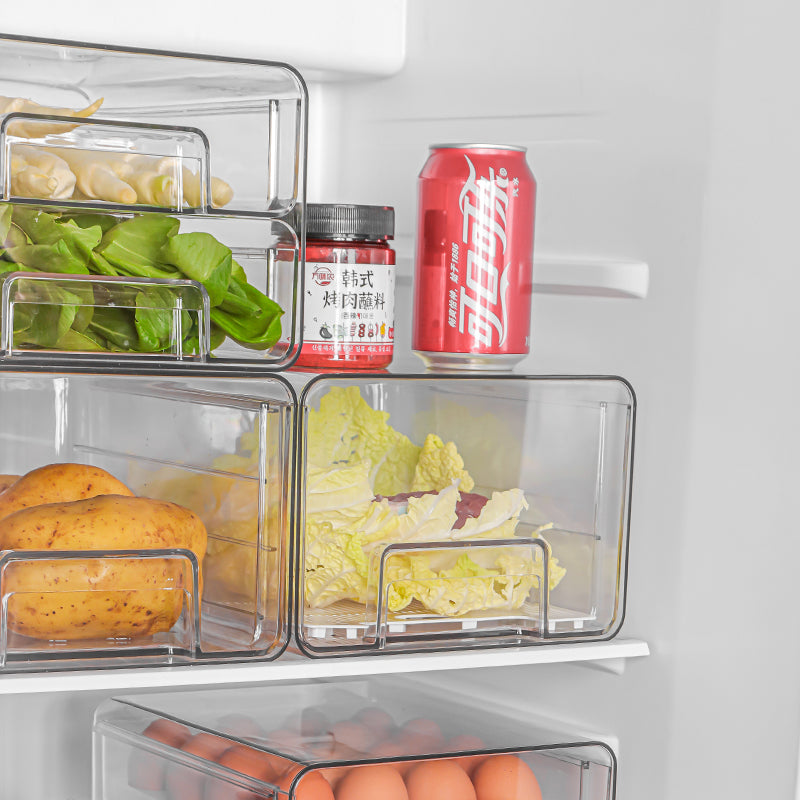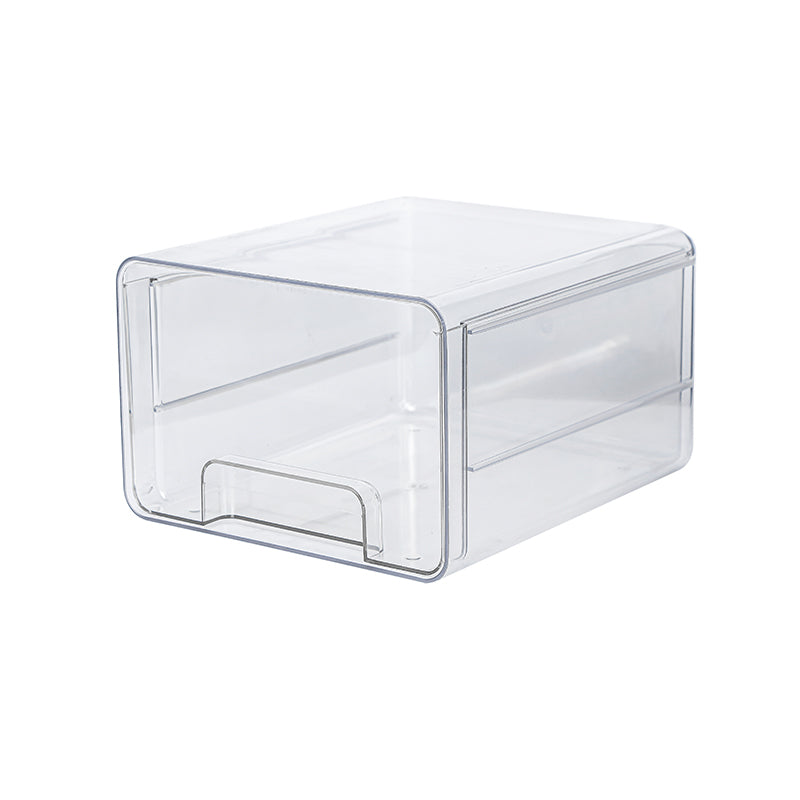 Multipurpose Transparent Stackable Drawer Box With Stainer For Fridge Vegetable And Fruit Storage
Specs and Features

Refrigerator organizers can save a lot of space in the refrigerators & easily organize your fridge, kitchen, and pantry to store foods or other items.
Our fridge organizer has a dripping hole design at the bottom. To elevate produce away from moisture & can be directly stored after cleaning This will help keep food fresh & extend the shelf life of food in the fridge.
Dimensions : Length = 25, Breath = 21, Height = 14
Material: PET; See-through Transparent Material.
The box has a completely removable drawer that slides out smoothly with an inbuilt handle that is very easy to grab and pull out.

Introducing our Transparent Stackable Assemble Free Storage Drawer Boxes with strainer, designed to bring convenience and organization to your daily life. These versatile storage boxes are perfect for the kitchen and dining table. With a temperature range of -20-60°, these boxes can withstand various environments and maintain their durability. The drawers are equipped with handles, allowing for easy and smooth pulling. Use the strainer box for rinsing and draining ingredients like rice, quinoa, or pasta. It facilitates easy preparation by eliminating the need for additional utensils or colanders. The transparent design of these storage boxes enables easy visibility, allowing you to quickly locate your desired items without having to open each drawer. With stackable and assemble-free functionality, you can easily expand your storage capacity by adding more boxes and customizing them to suit your needs. Invest in our Multipurpose Transparent Stackable Assemble Free Storage Drawer Boxes today and experience the benefits of efficient organization. Say goodbye to messy space and hello to a clean, streamlined environment that boosts your productivity and brings a sense of order to your daily routines.