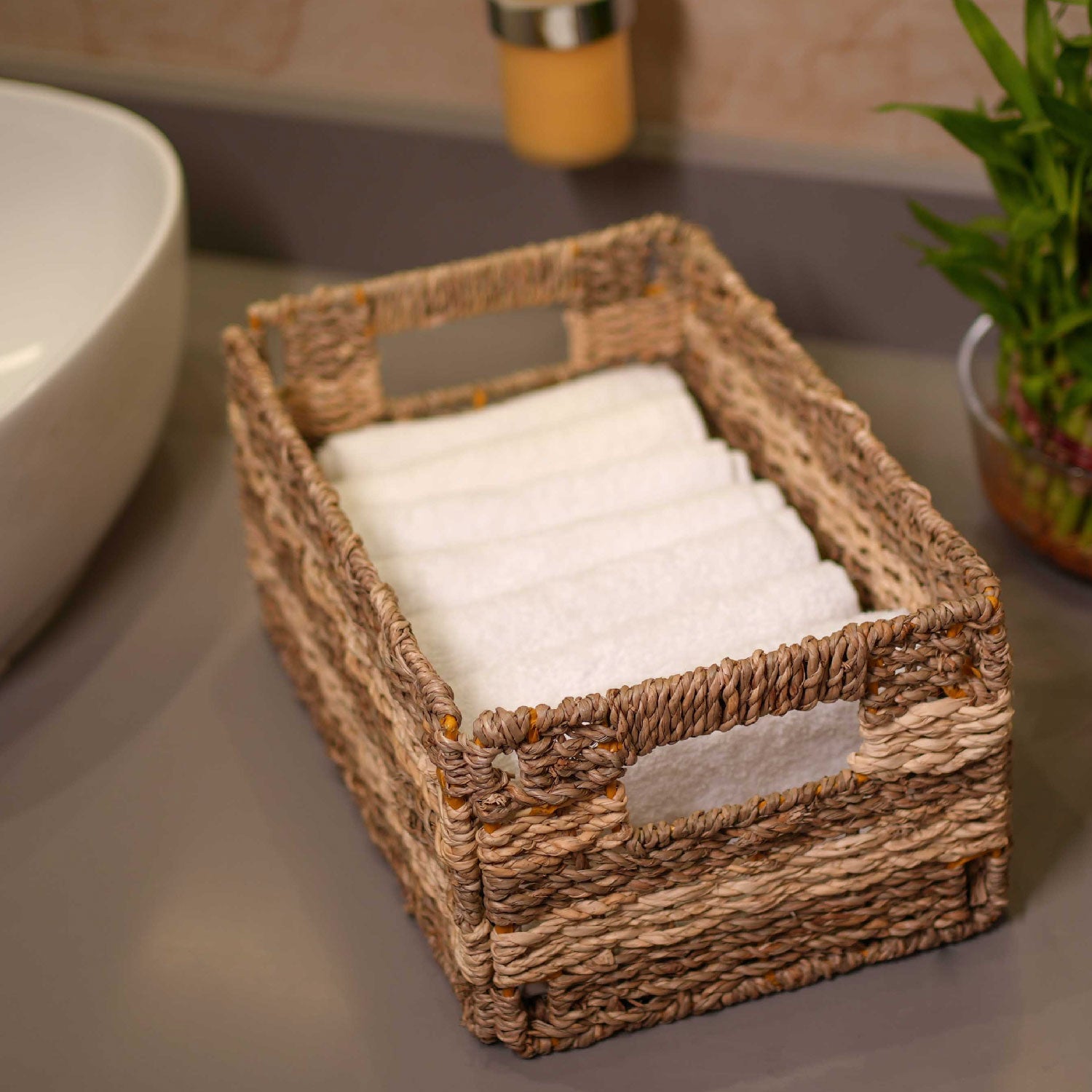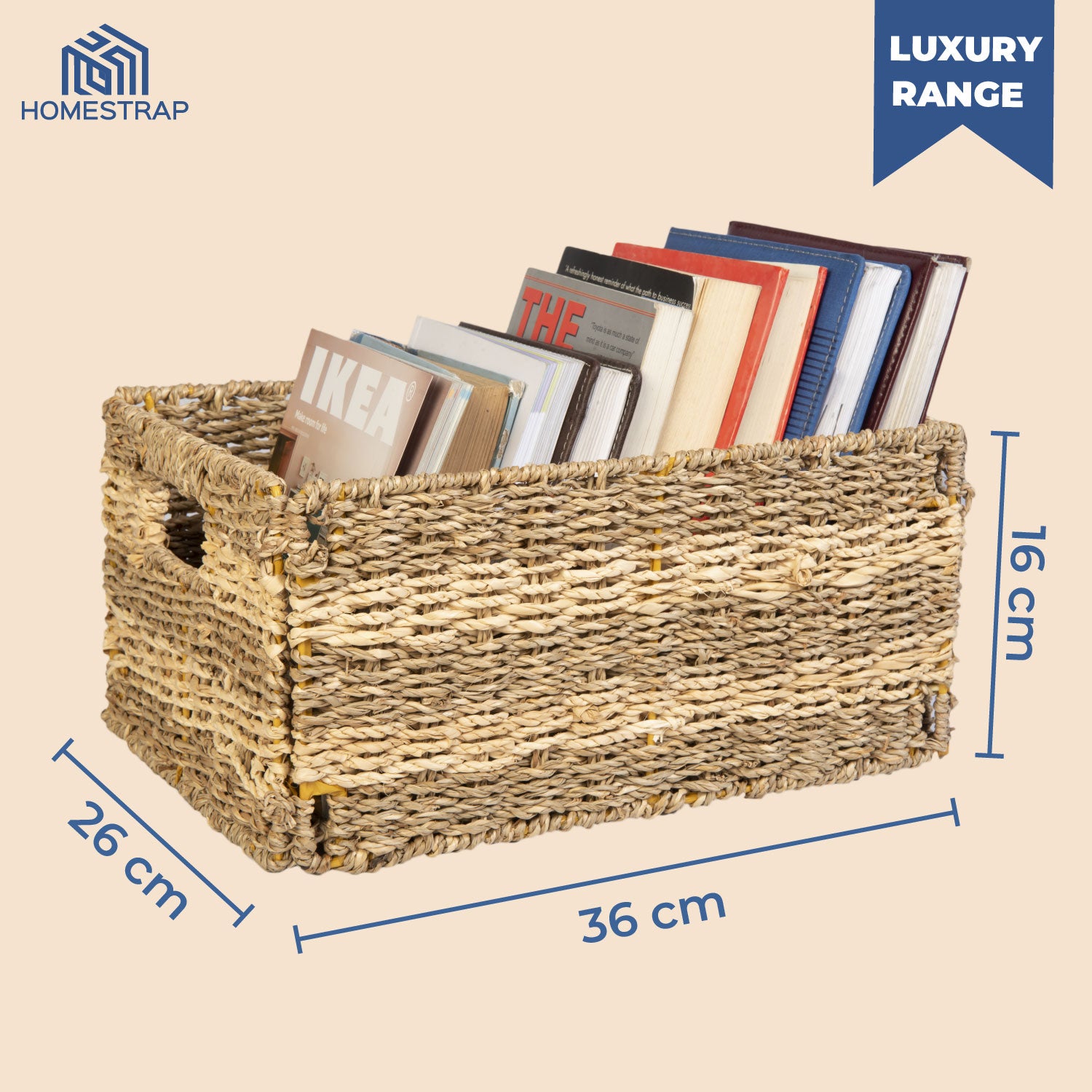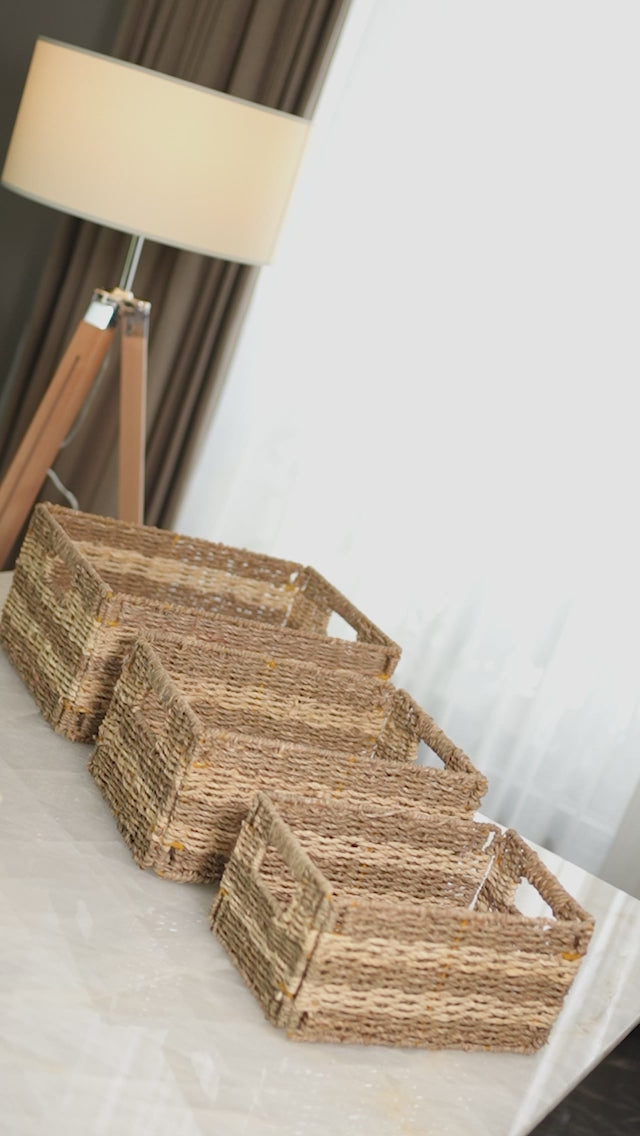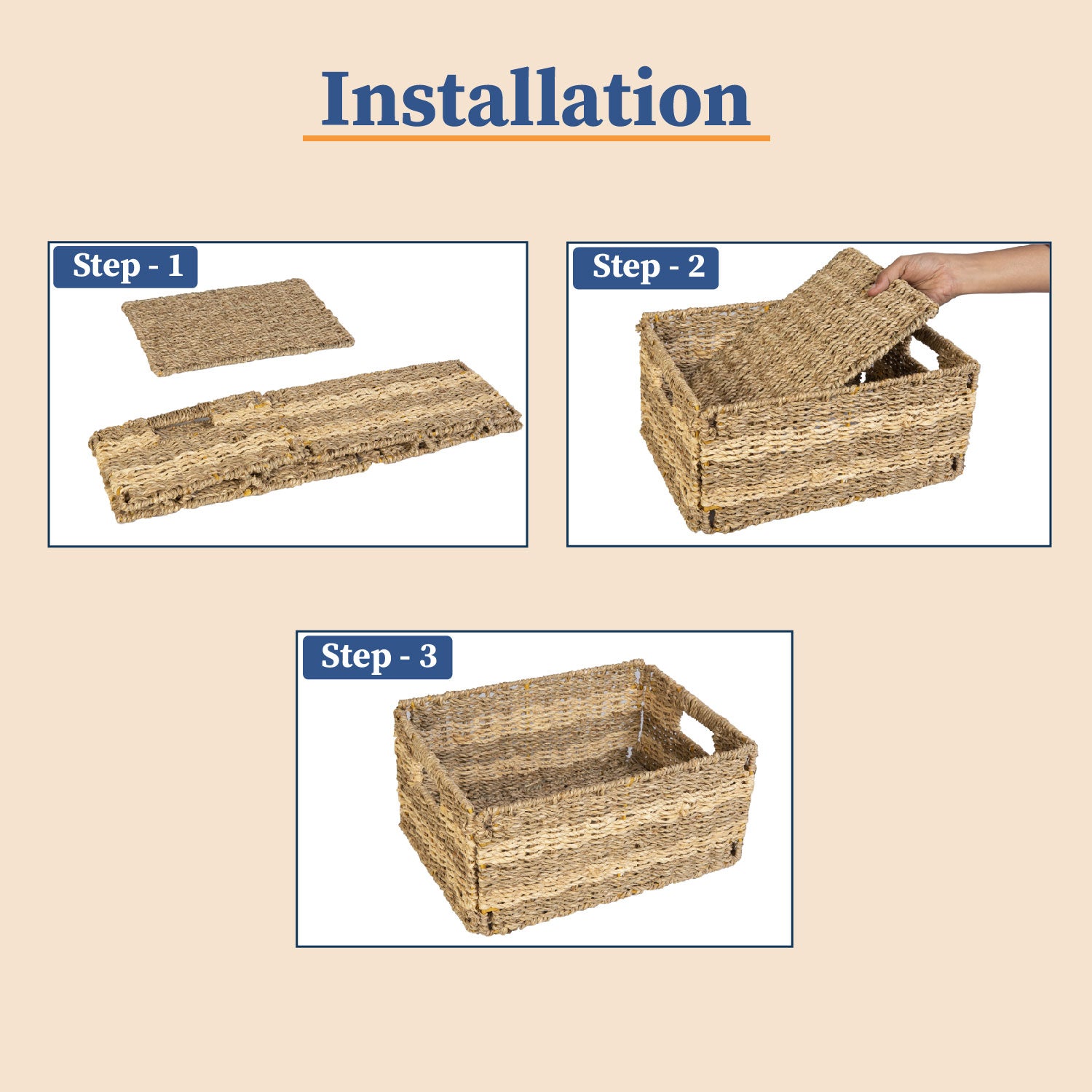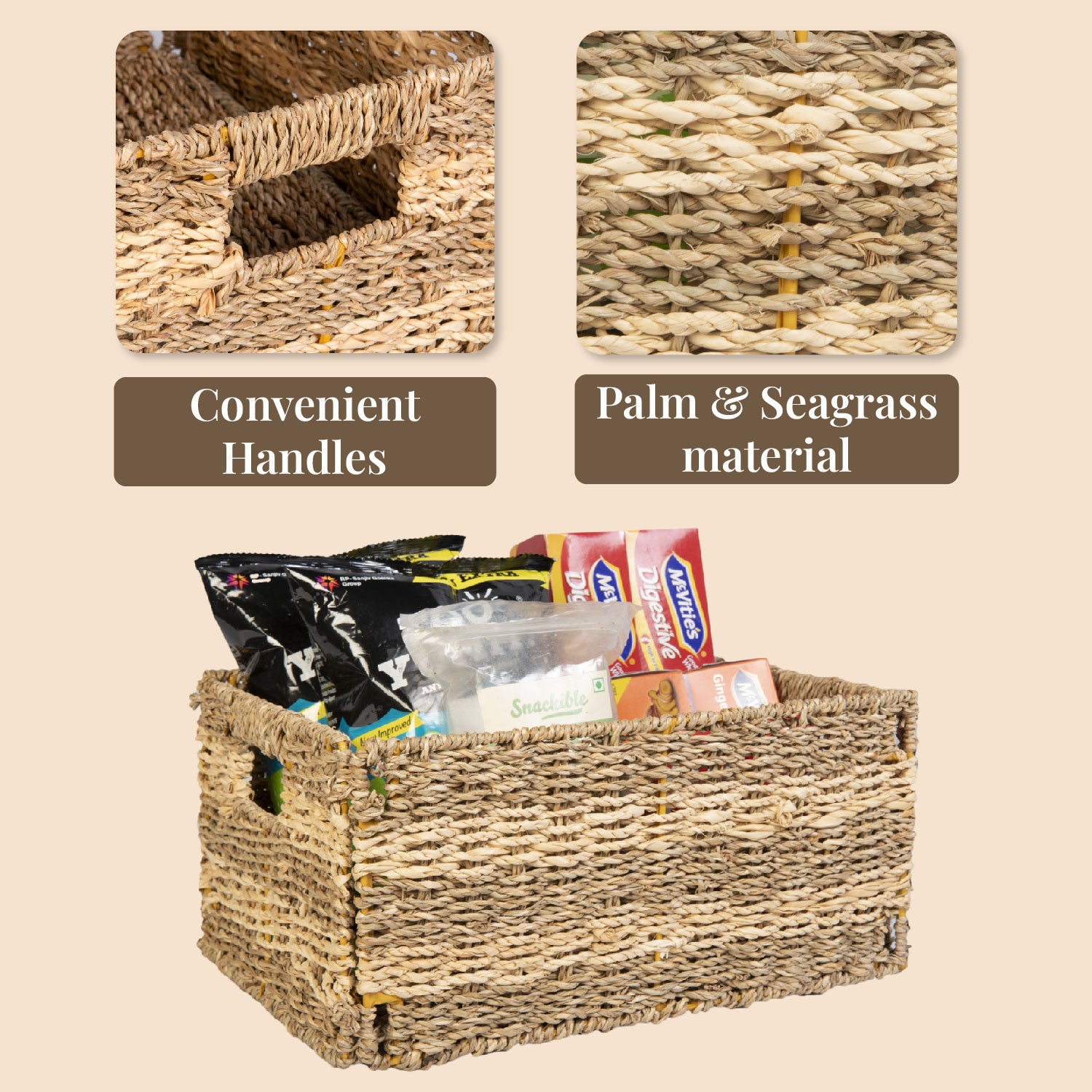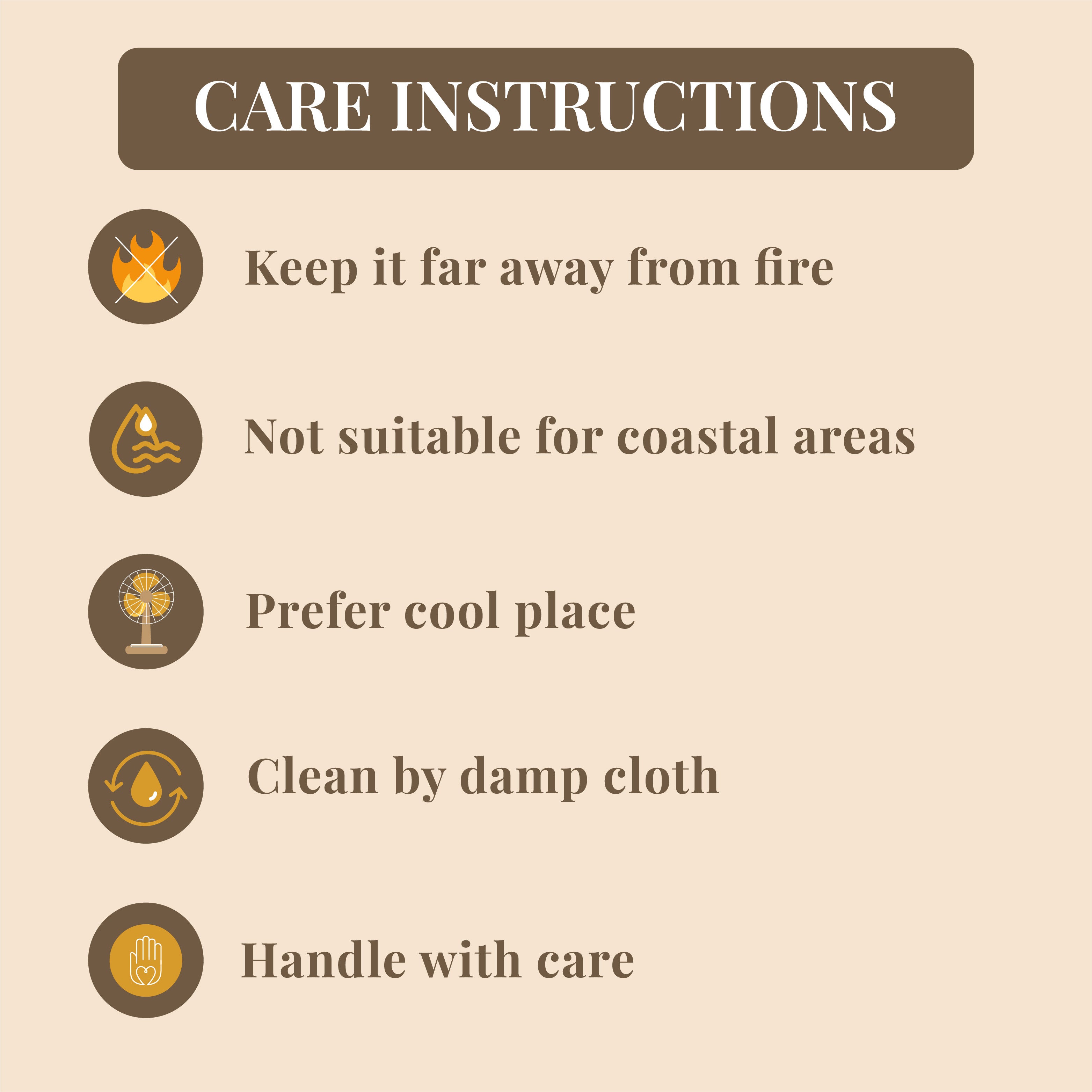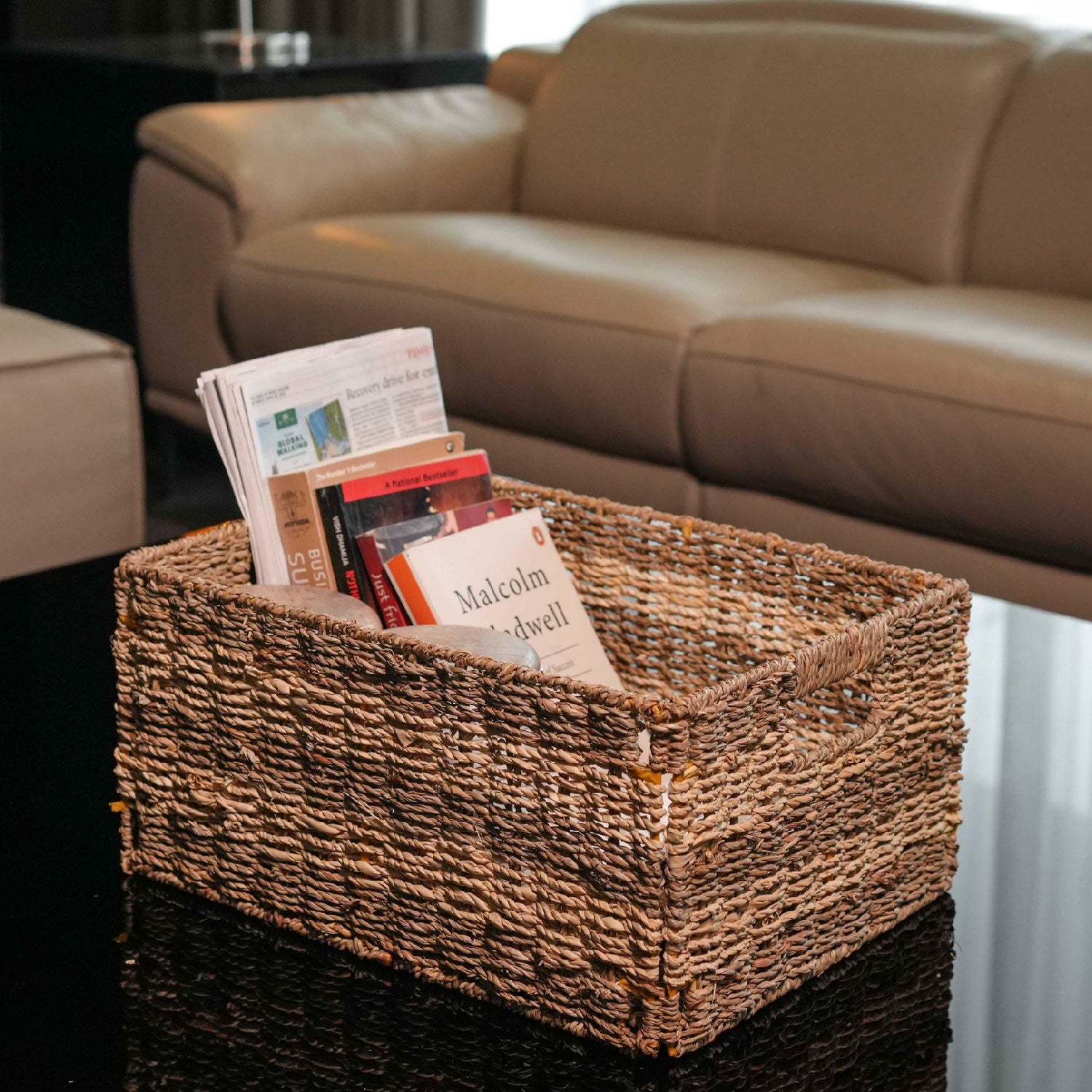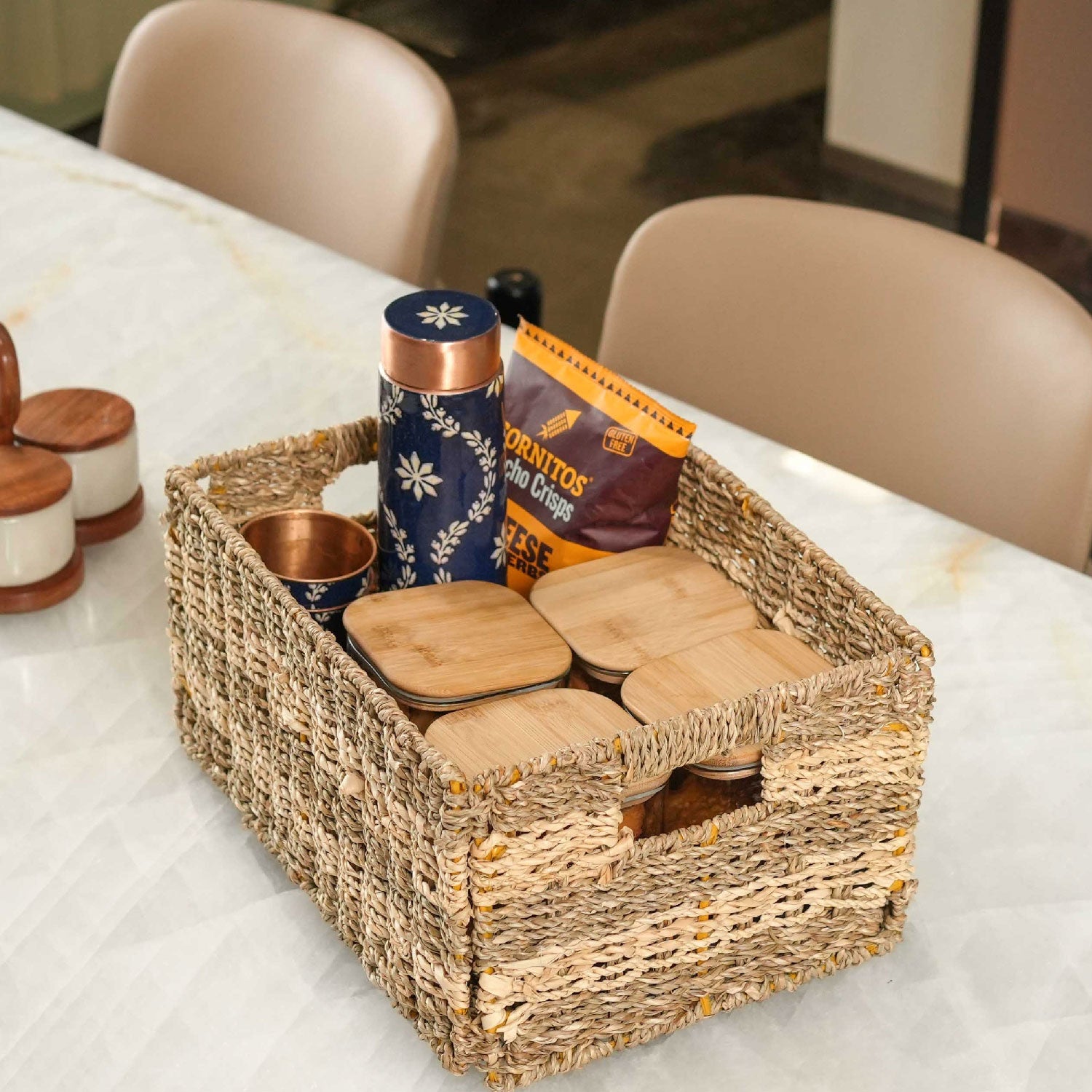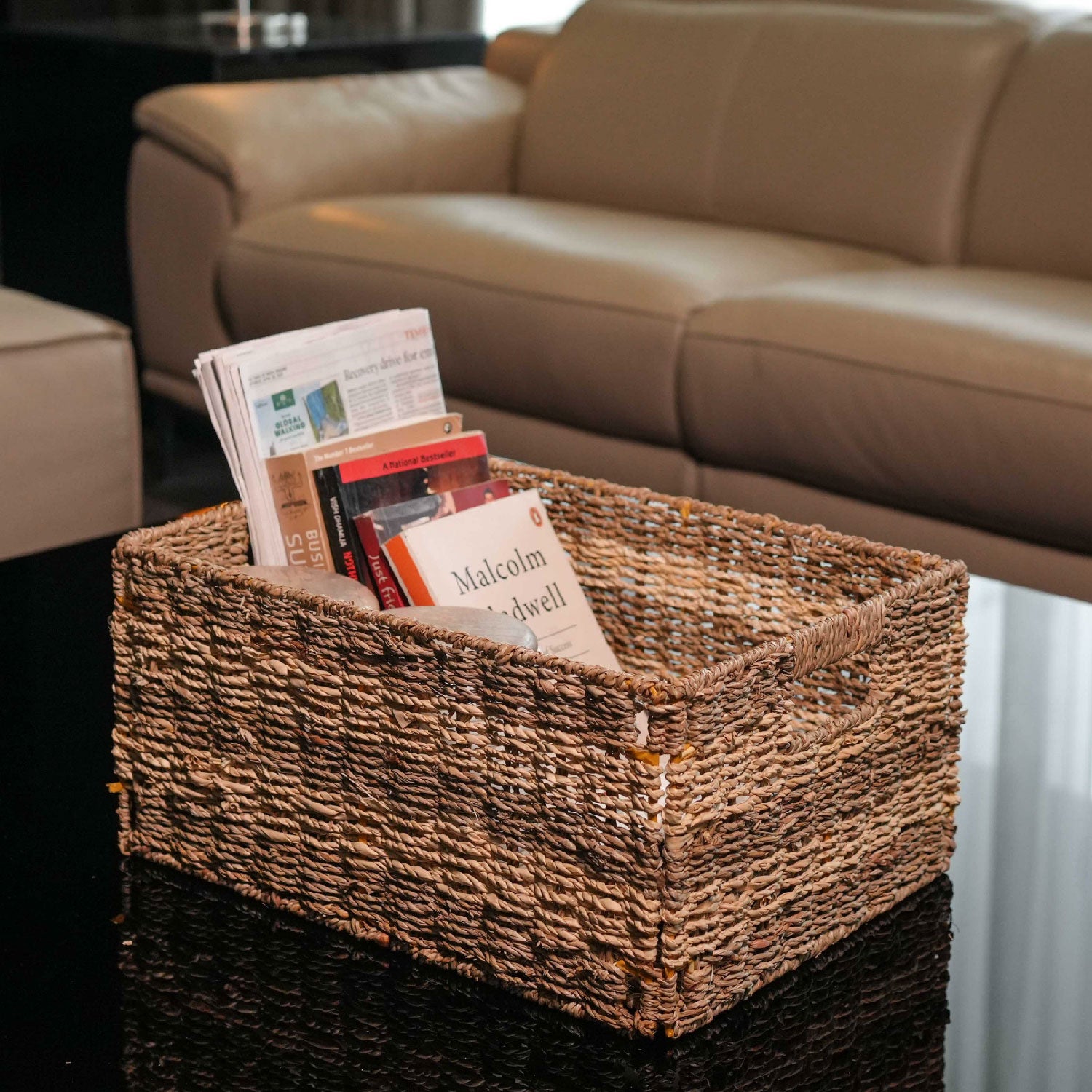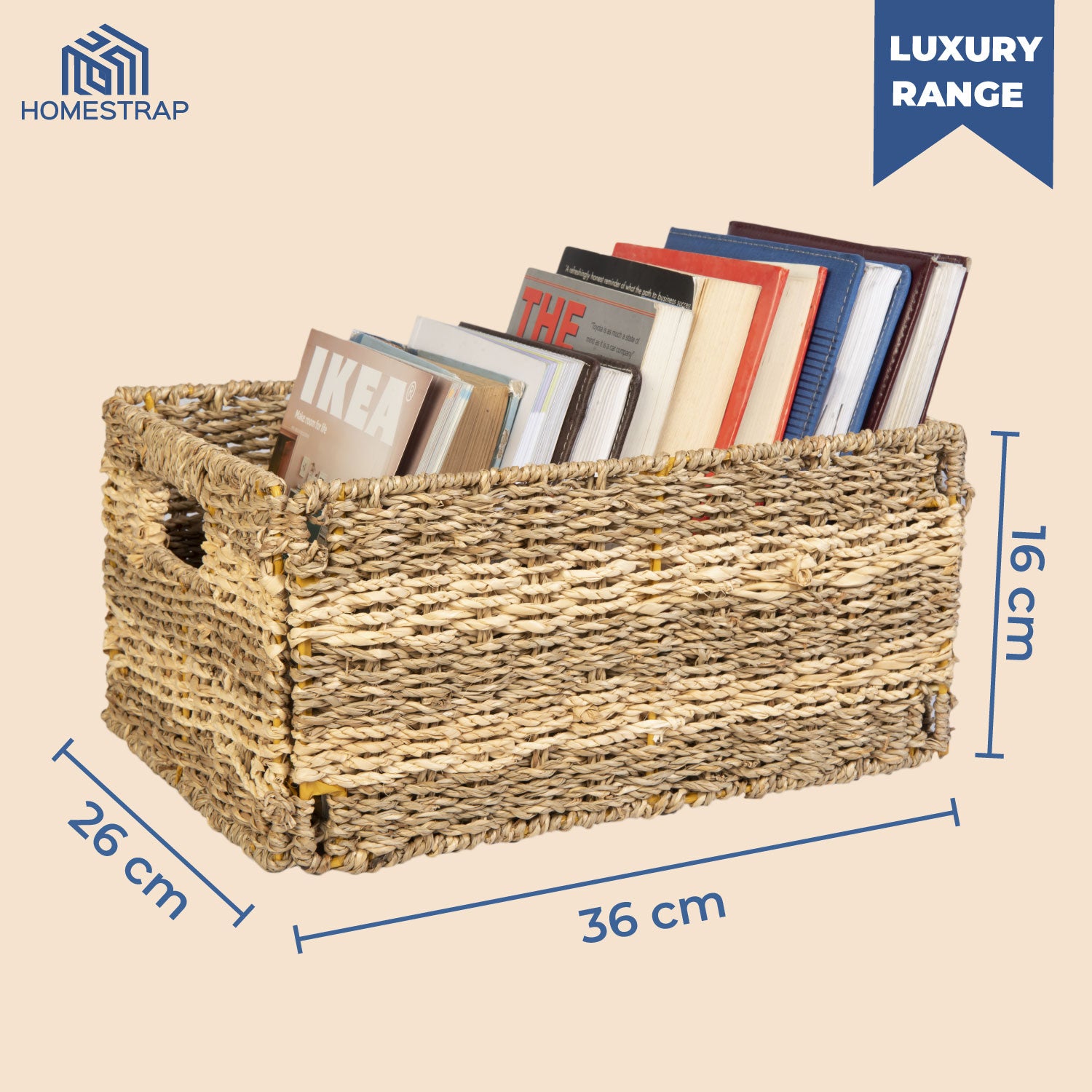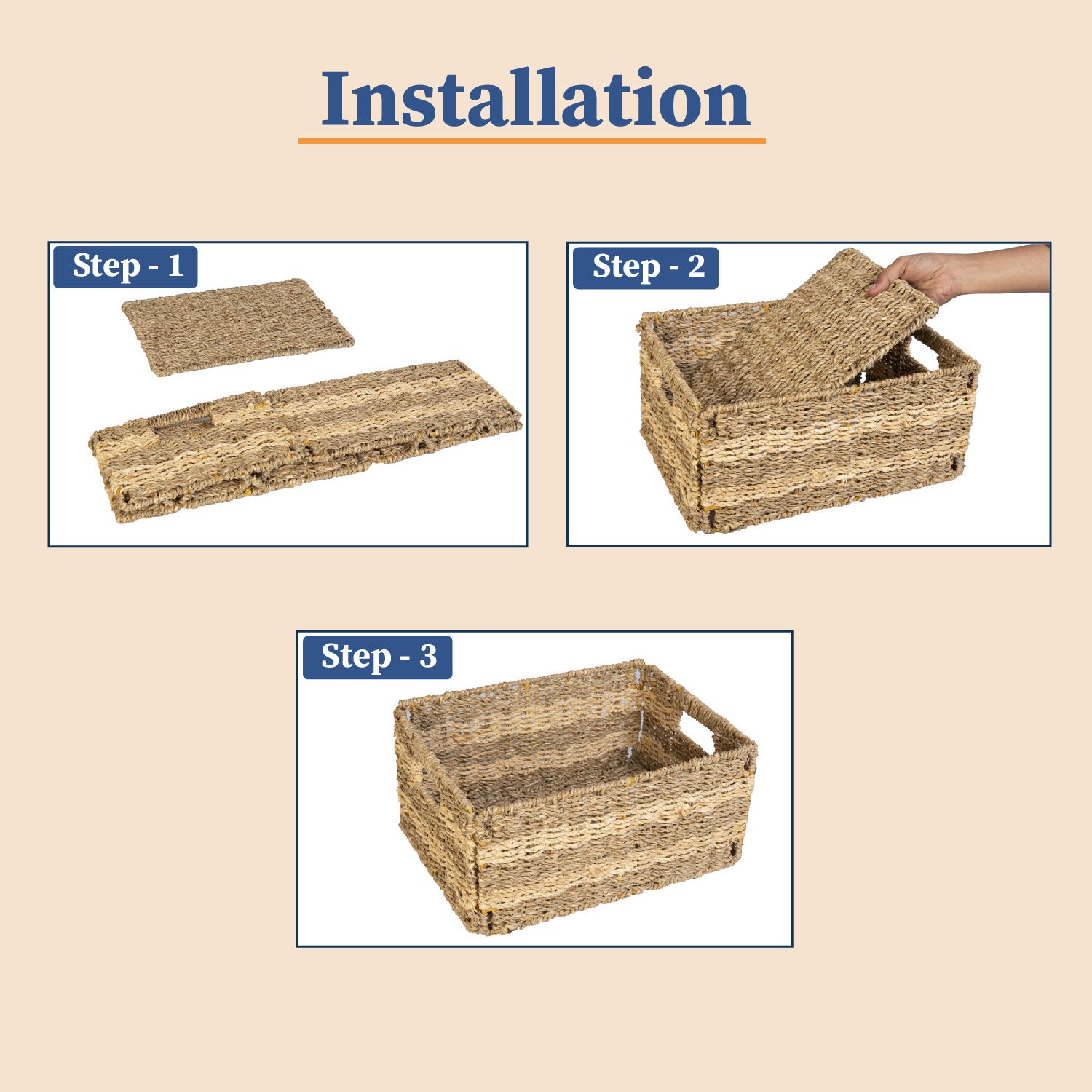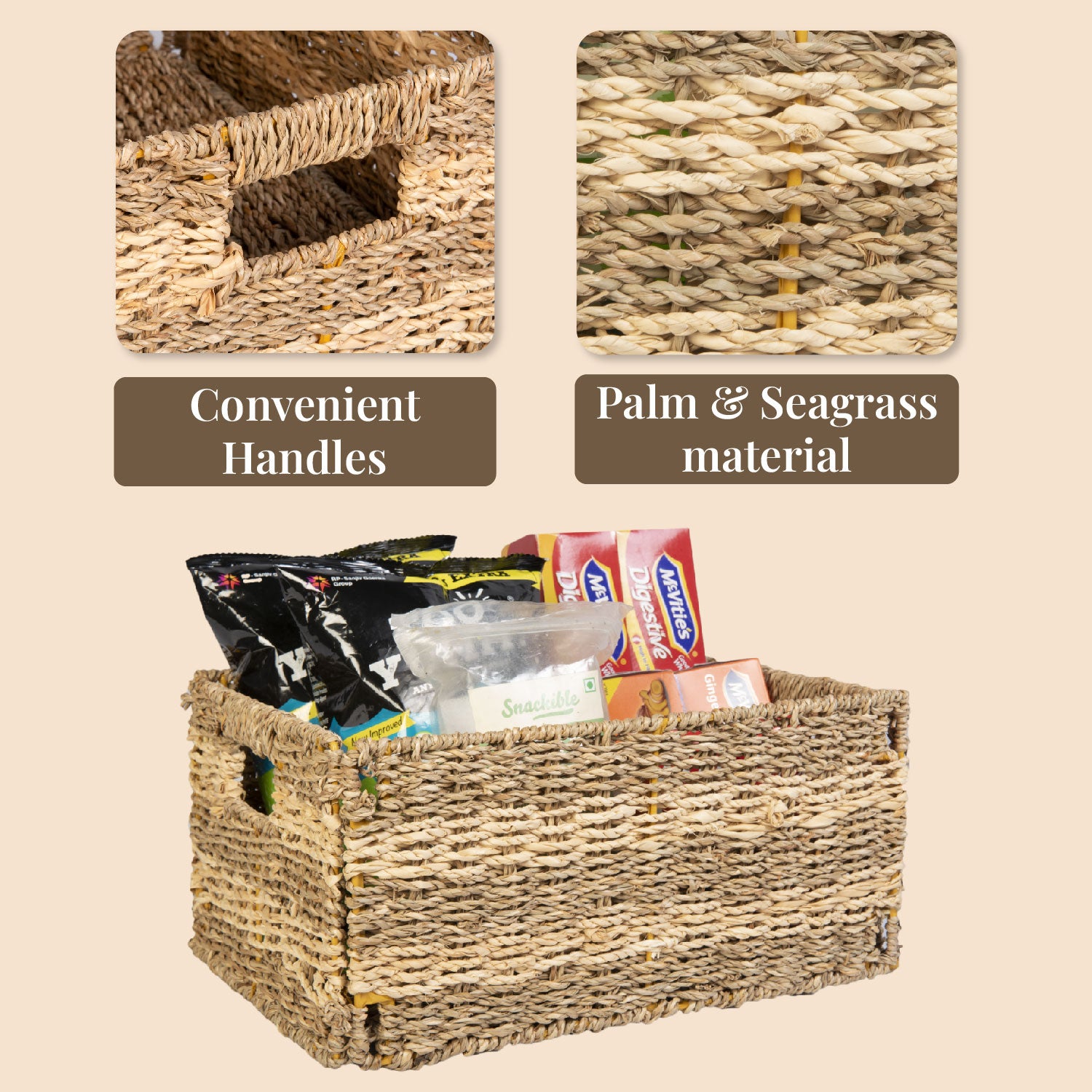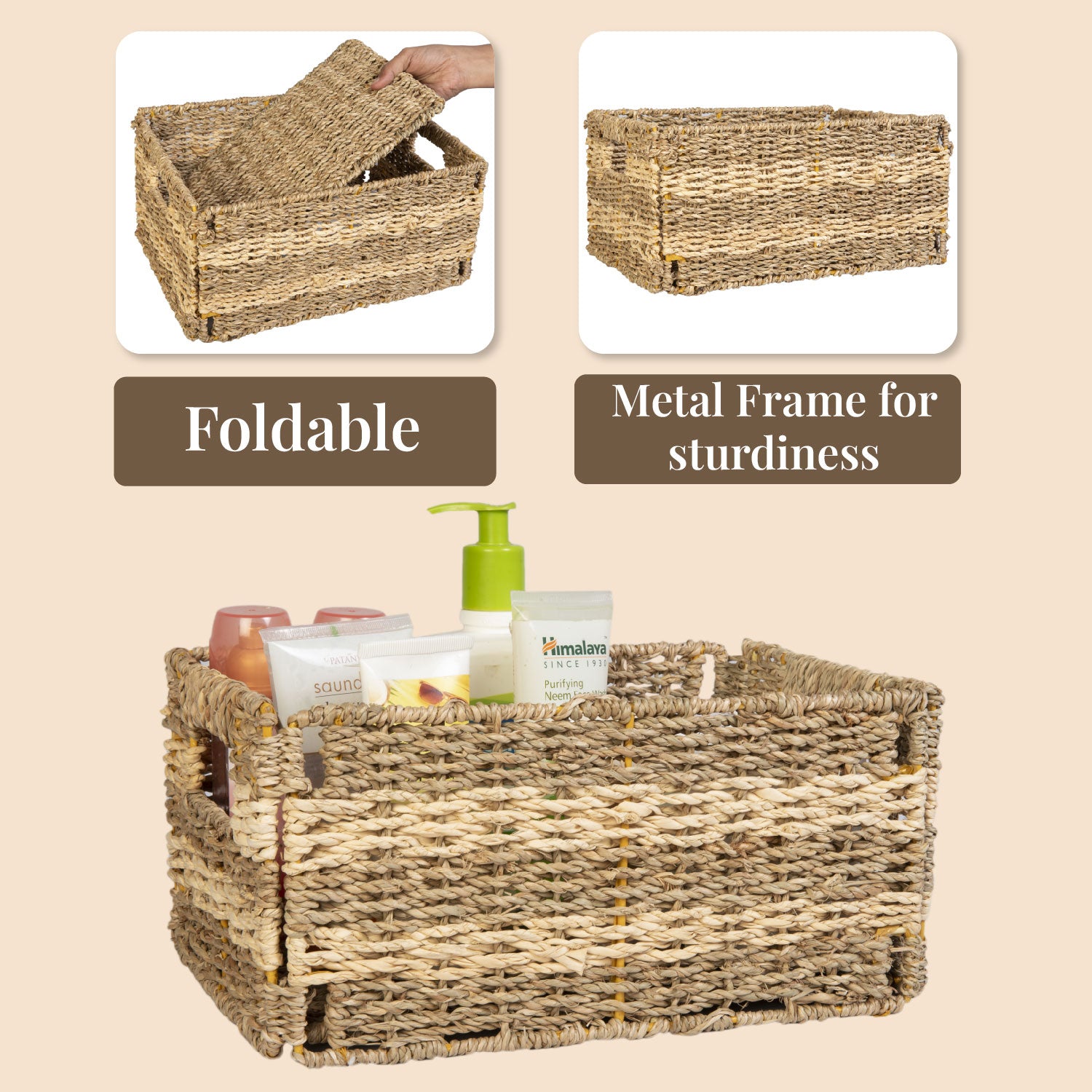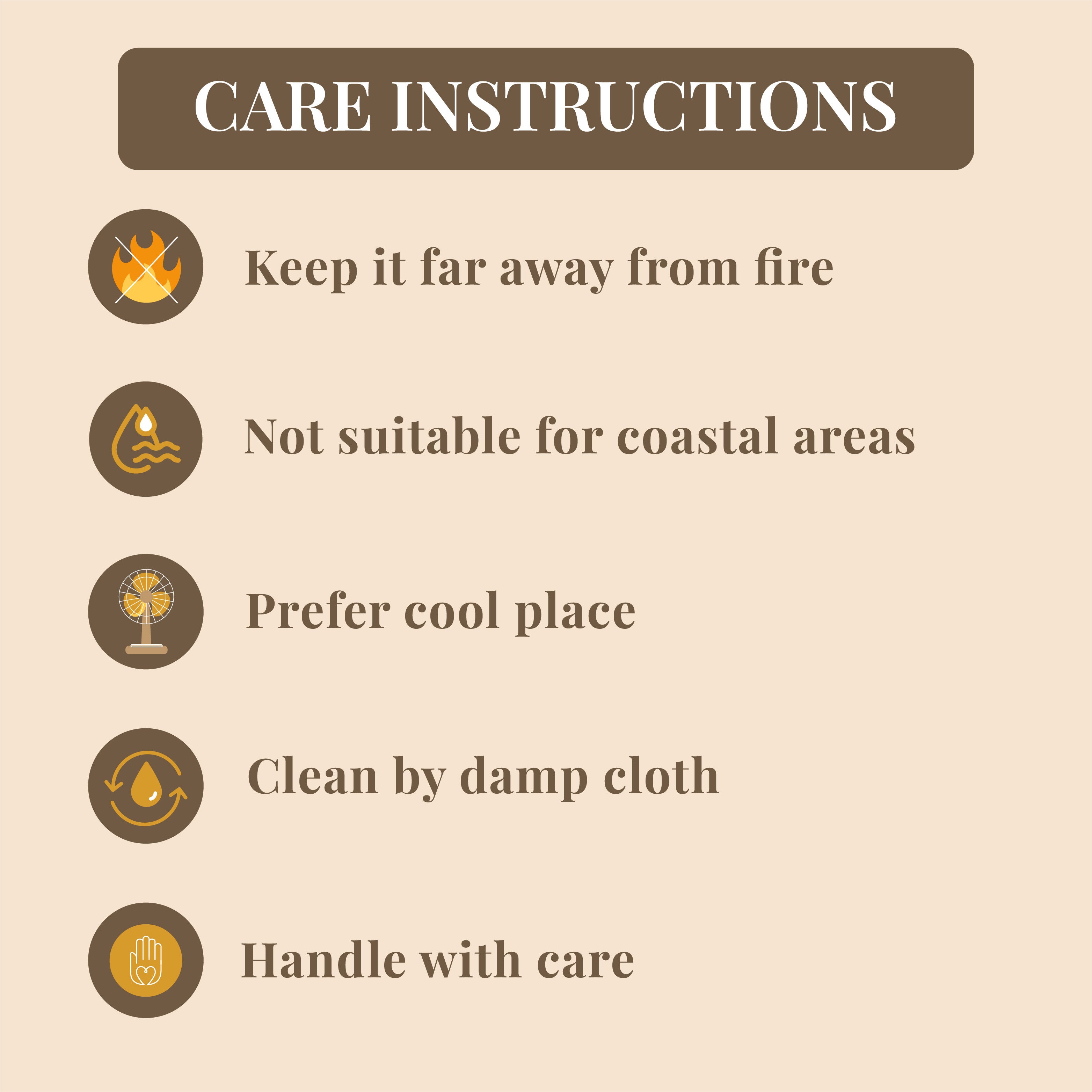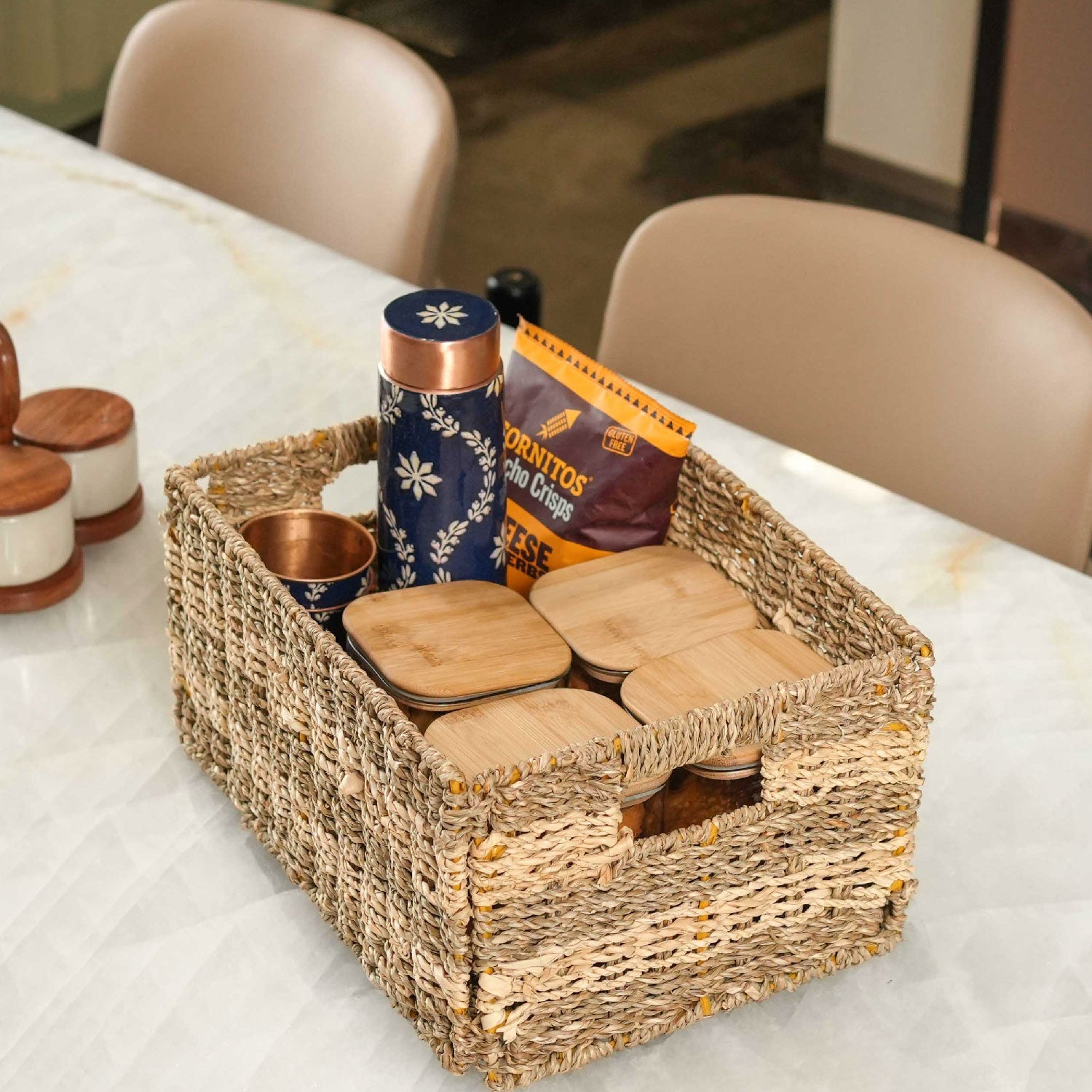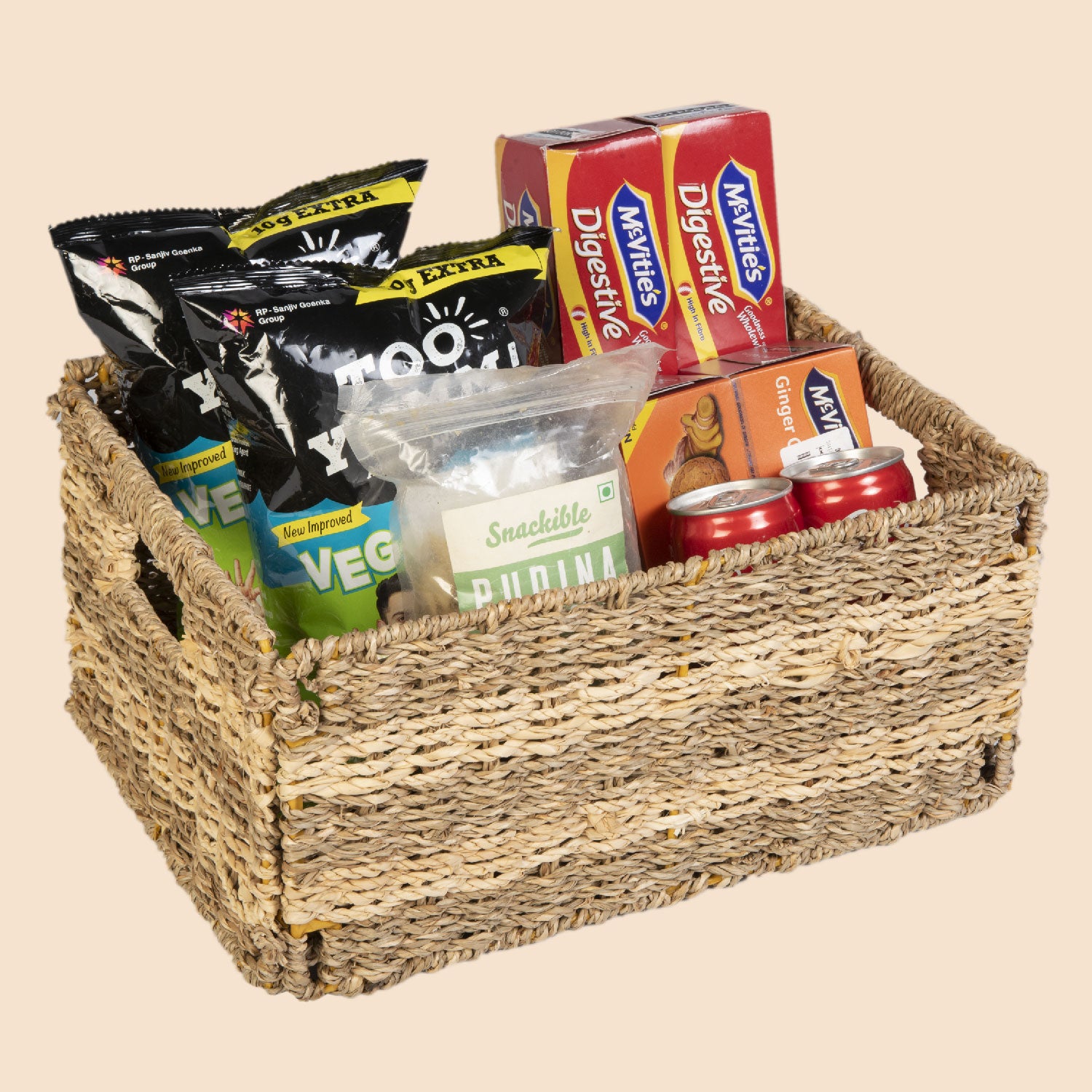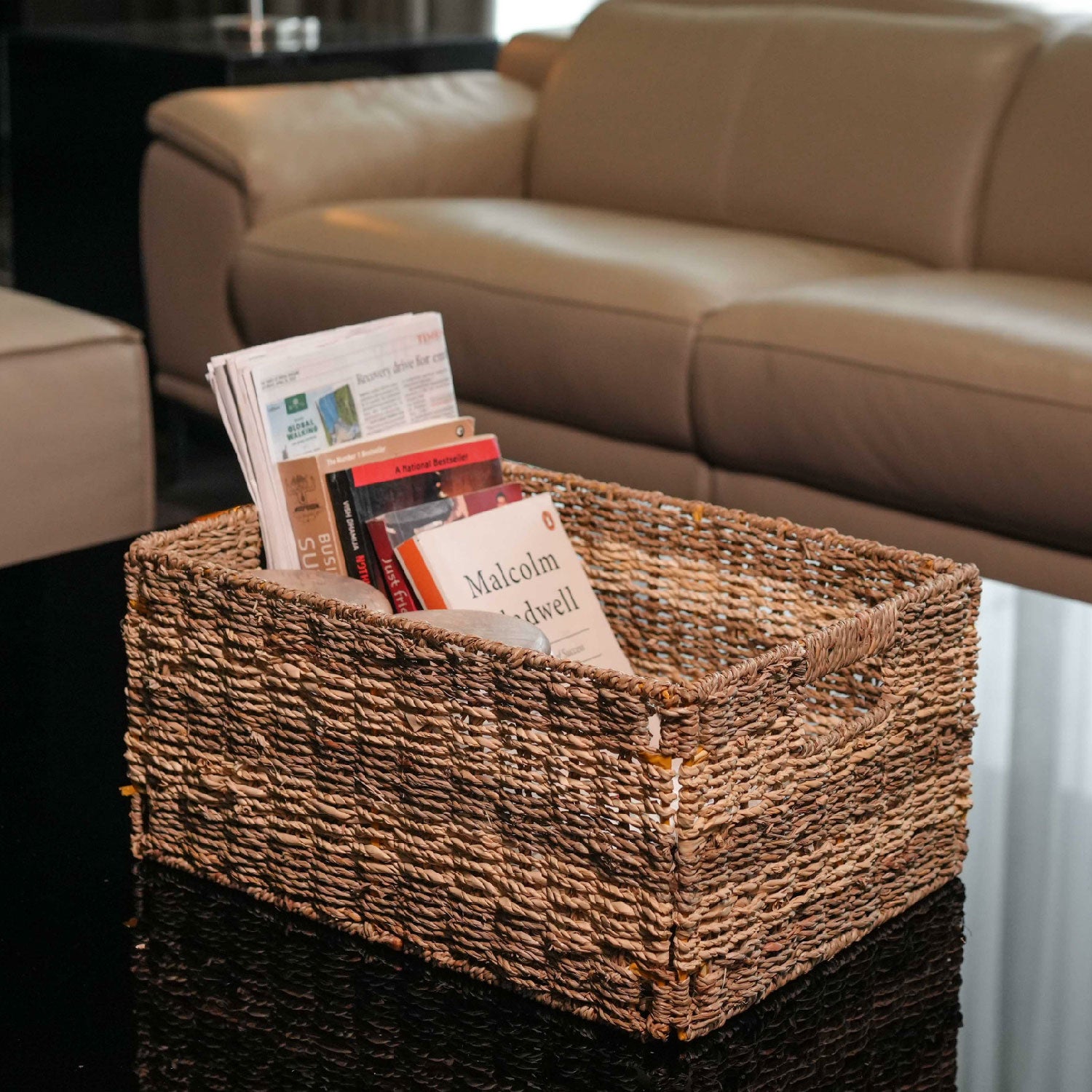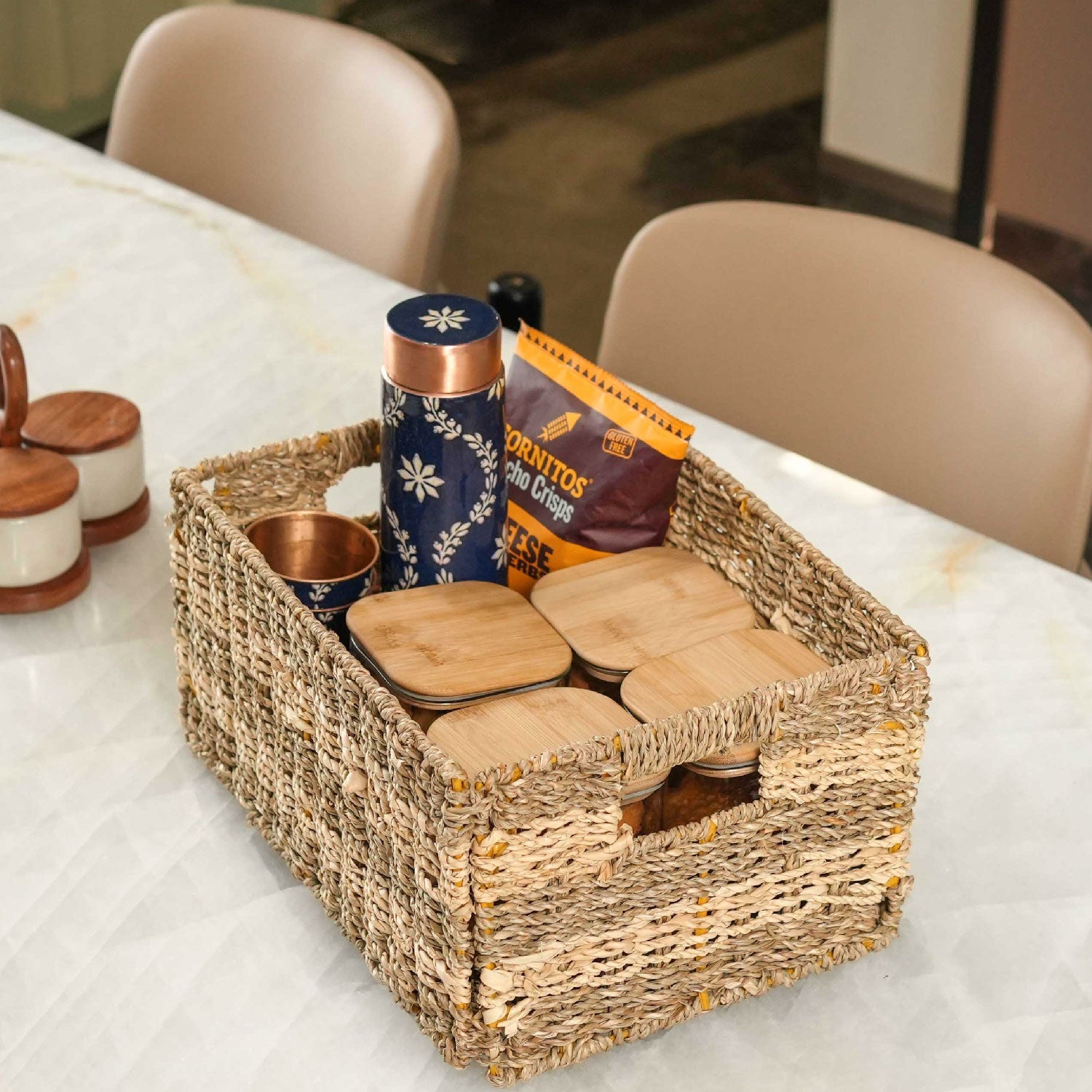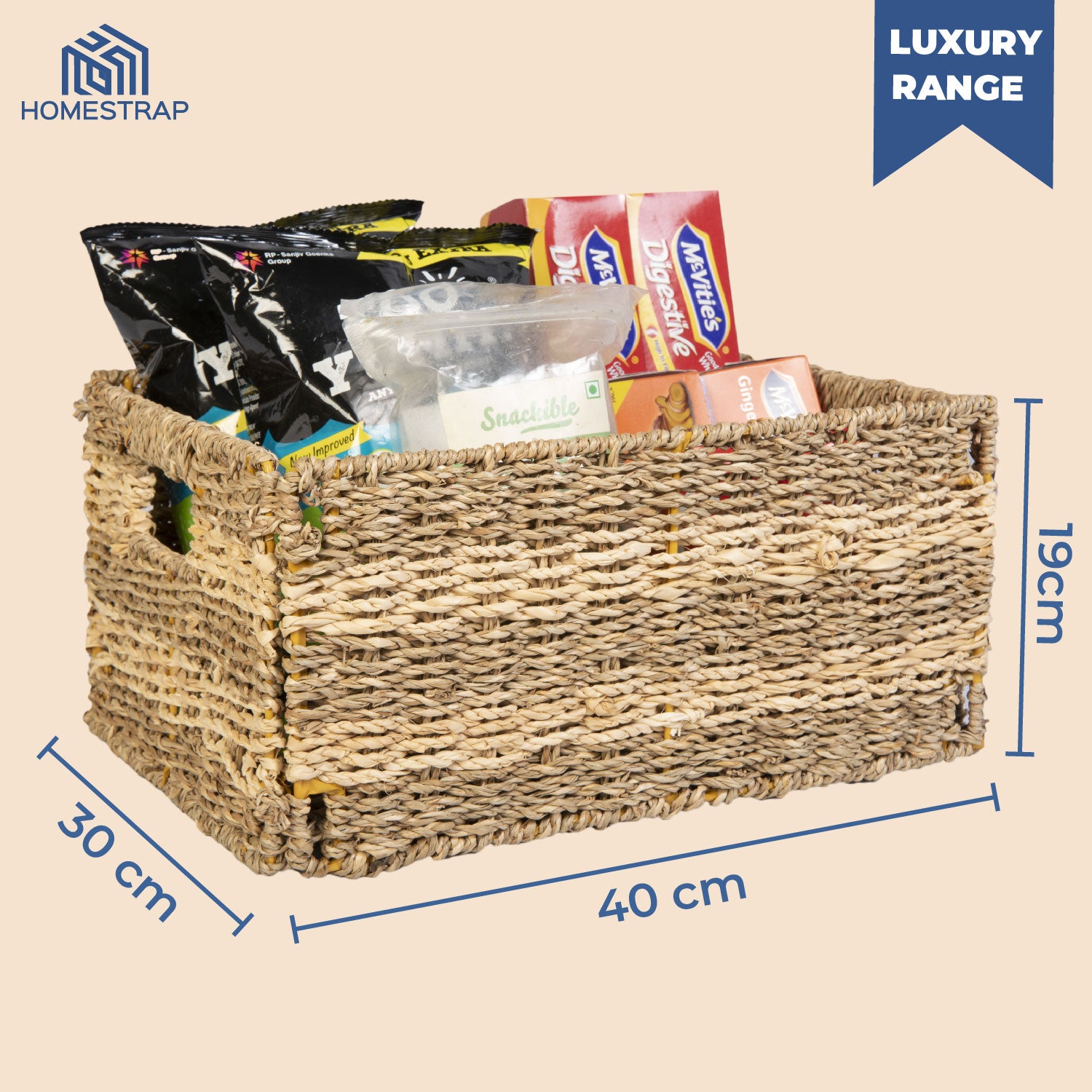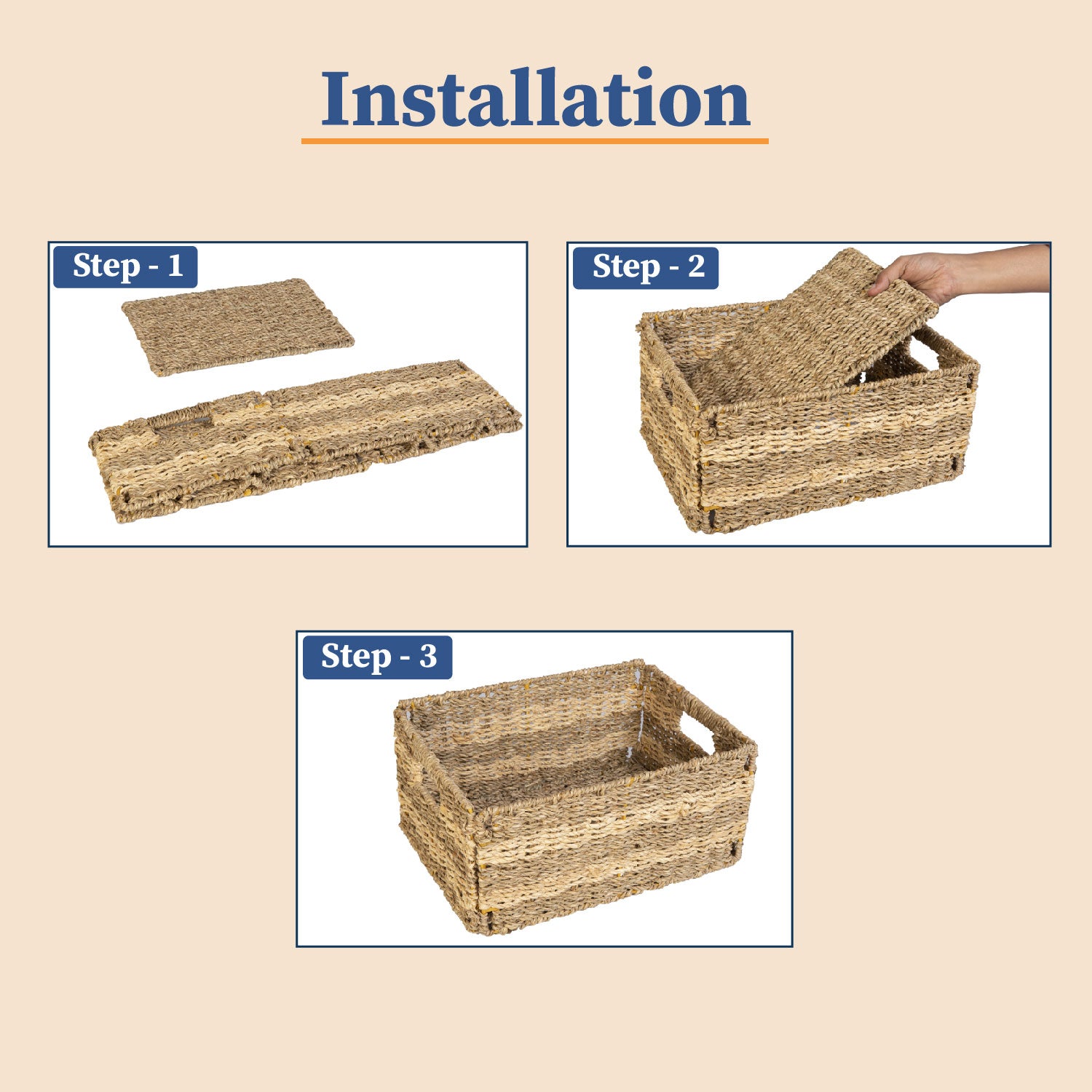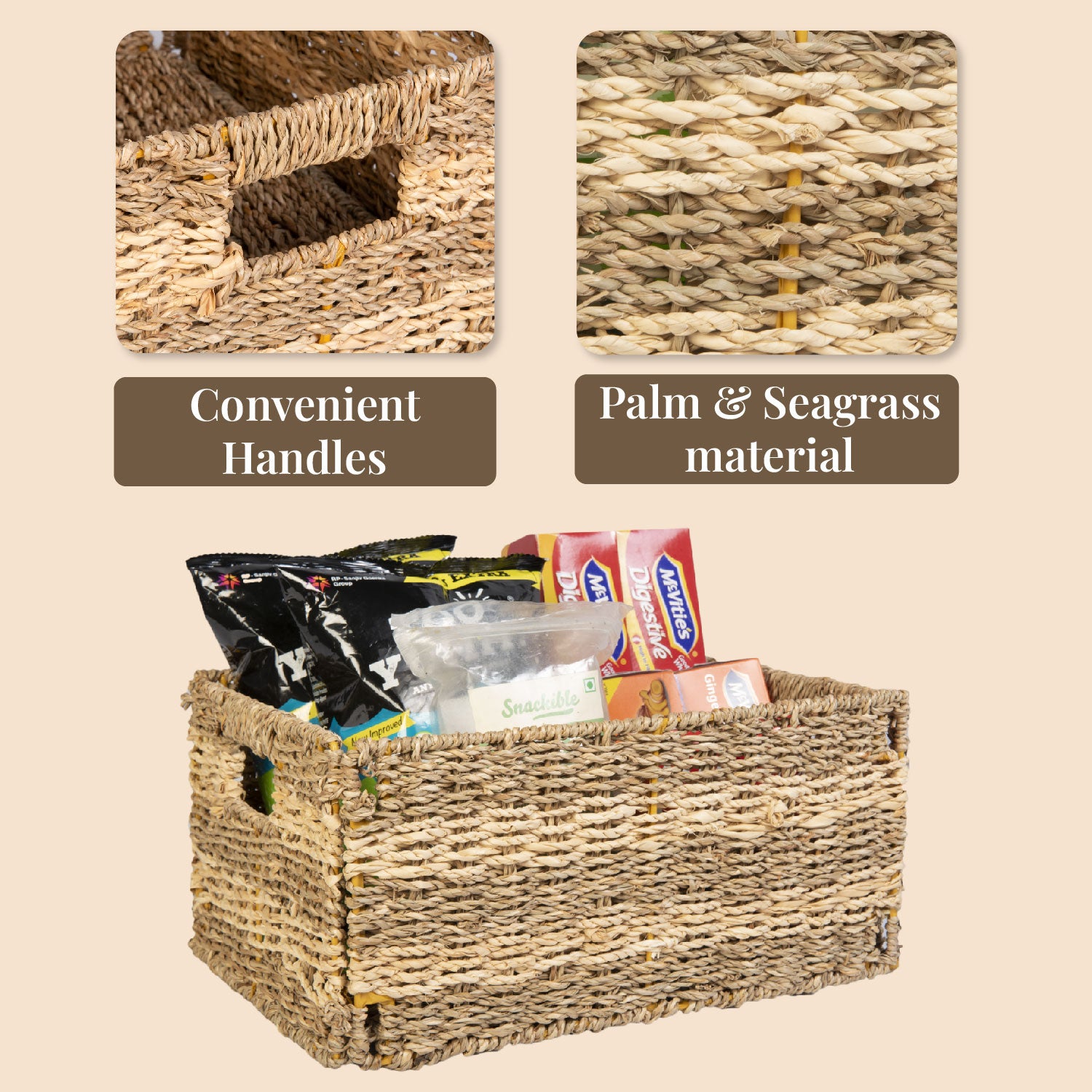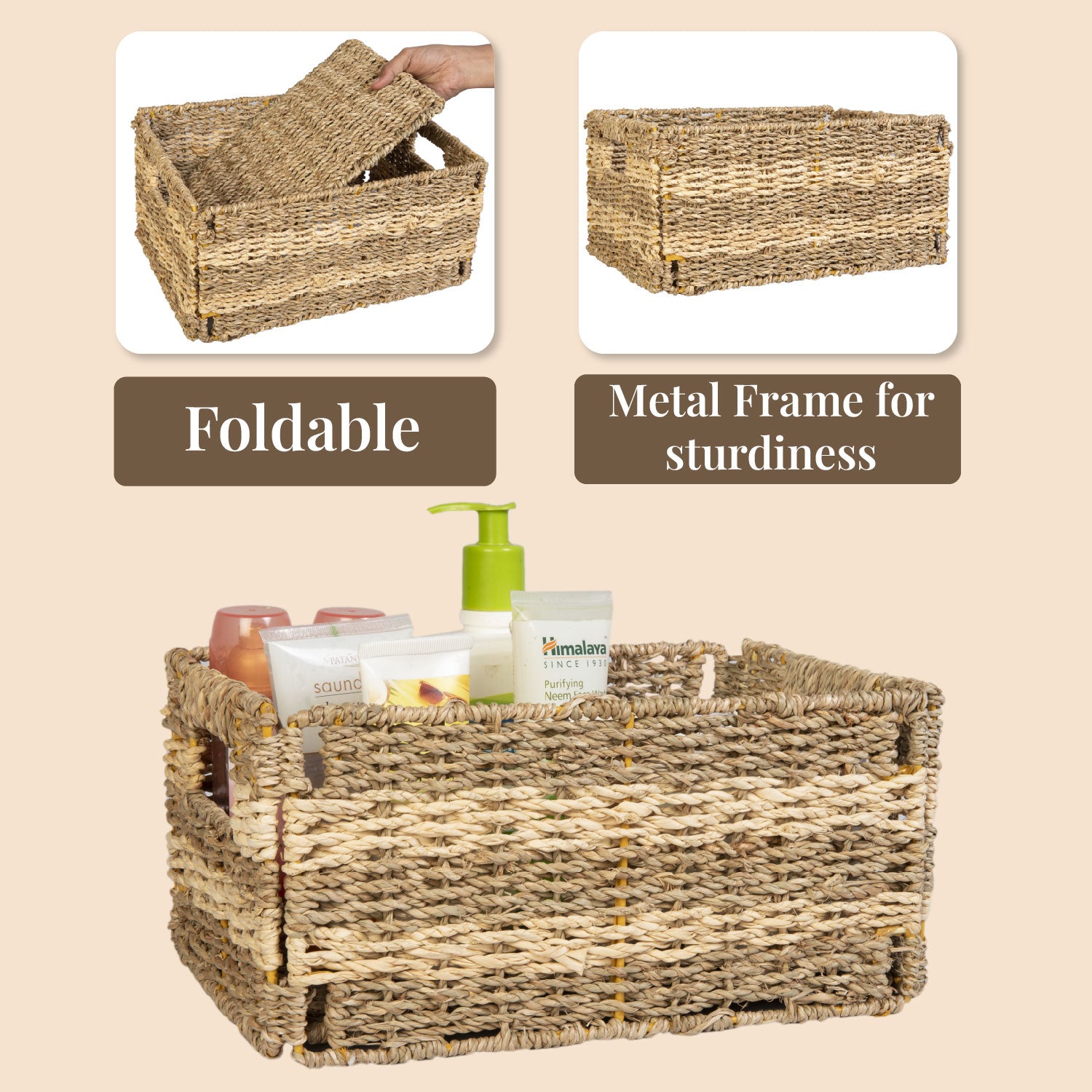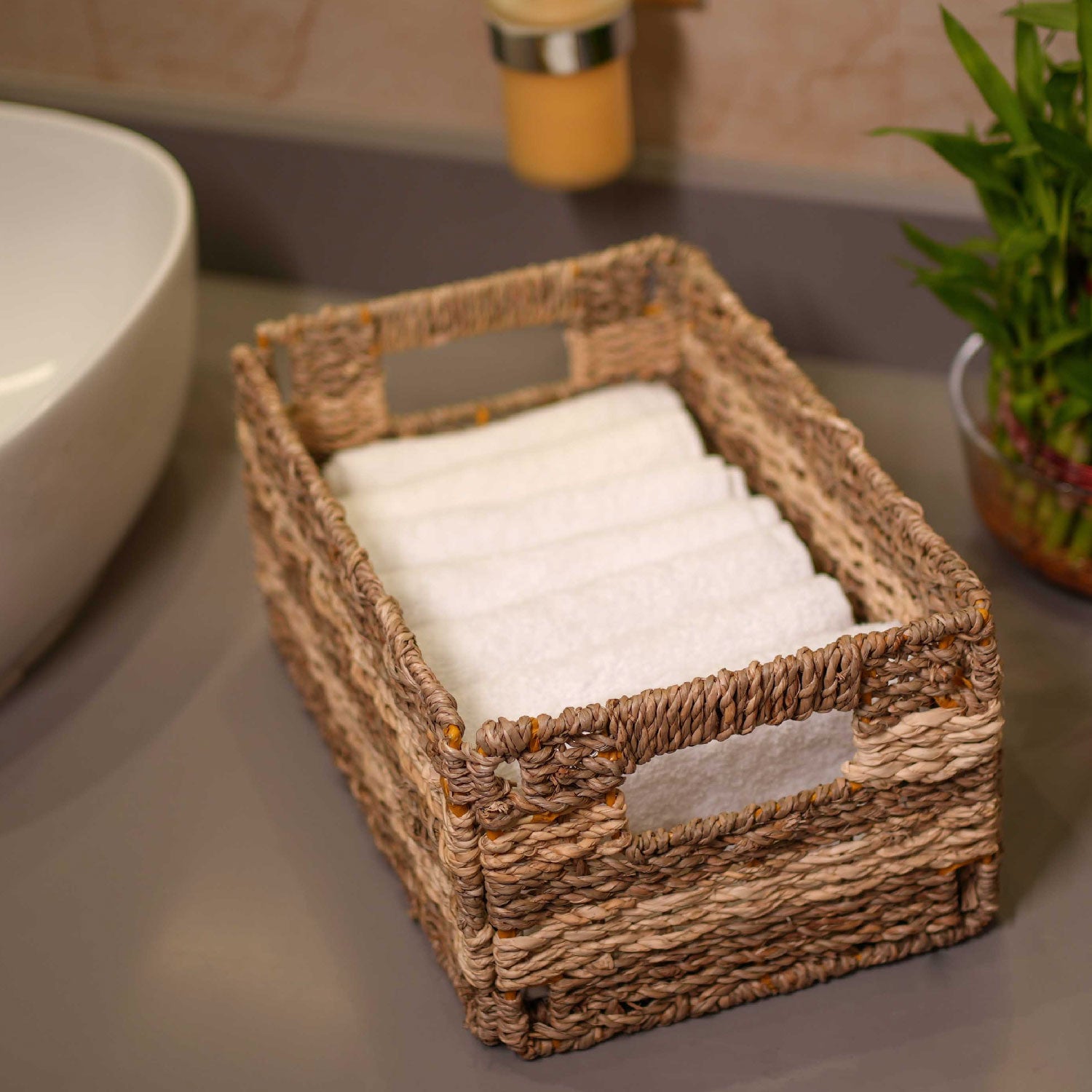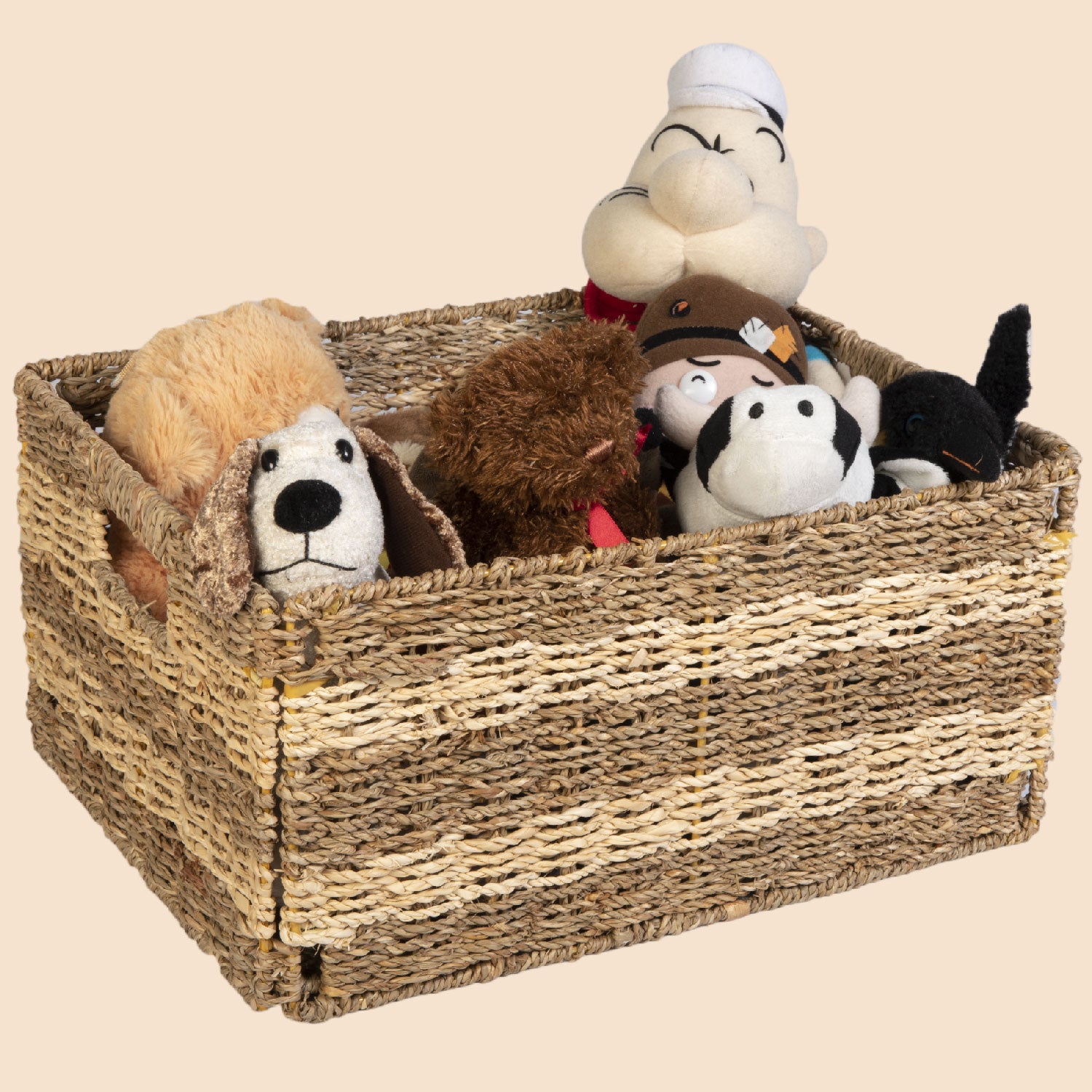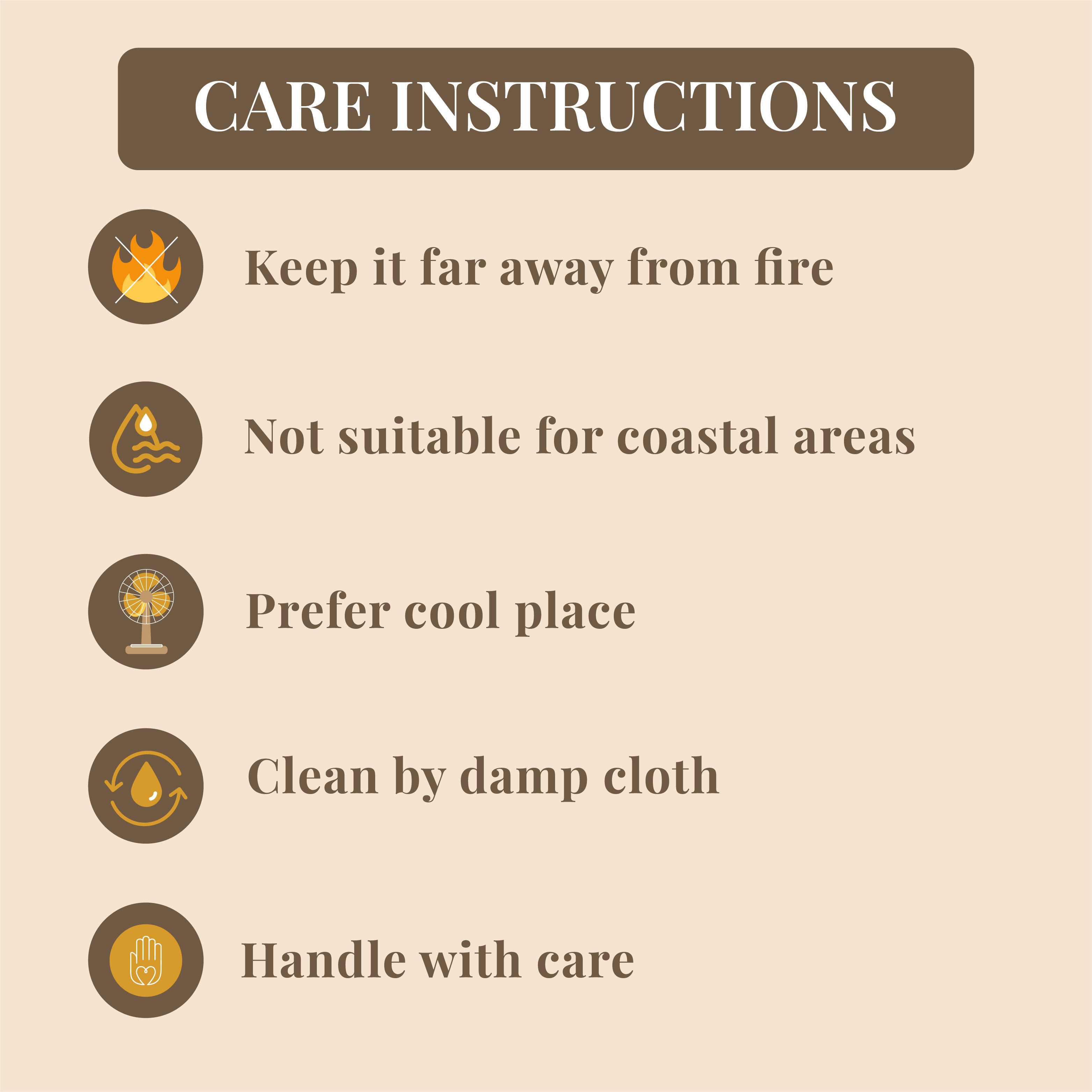 Eco Chic Basket


Specs & features:
Material: Palm, Seagrass, Metal Frame
Dimensions: Small -(L) 30cm, (W) 20cm, (H) 15cm, Medium- (L) 36cm, (W) 26cm, (H) 16cm, Large - (L) 40cm, (W) 30cm, (H) 19cm
Handwoven, Eco-Friendly, Foldable, and lightweight.
The Multipurpose Basket has cutout handles on the side for easy portability.
The basket folds flat when not in use.
Our foldable baskets adopt steel wire frame structures, which are more stable, firm, and durable.
The storage basket is suitable for storing most items at home, office. It can be used as a shelf storage basket or for storing towels, books, and so on. Suitable for bedroom, living room, bathroom, etc
Introducing our Handwoven Seagrass Storage Basket - a versatile and eco-friendly solution for all your storage needs. Crafted with meticulous attention to detail, this multipurpose basket combines the natural beauty of seagrass & palm with a sturdy metal frame, ensuring exceptional durability and longevity. Designed with practicality in mind, this basket features a foldable design that allows for easy storage when not in use. Whether you need a stylish solution for organizing your living room, bedroom, or office, this basket is up to the task. One of the standout features of this handwoven seagrass basket is its lightweight nature. You can effortlessly carry it around, making it perfect for on-the-go storage or as a convenient option for transporting items between rooms. Experience the beauty and functionality of our Handwoven Seagrass Storage Basket today. Its foldable design, lightweight construction, and exceptional durability make it an ideal addition to any home or office space. Organize your belongings with style and enjoy the versatility of this multipurpose storage solution.