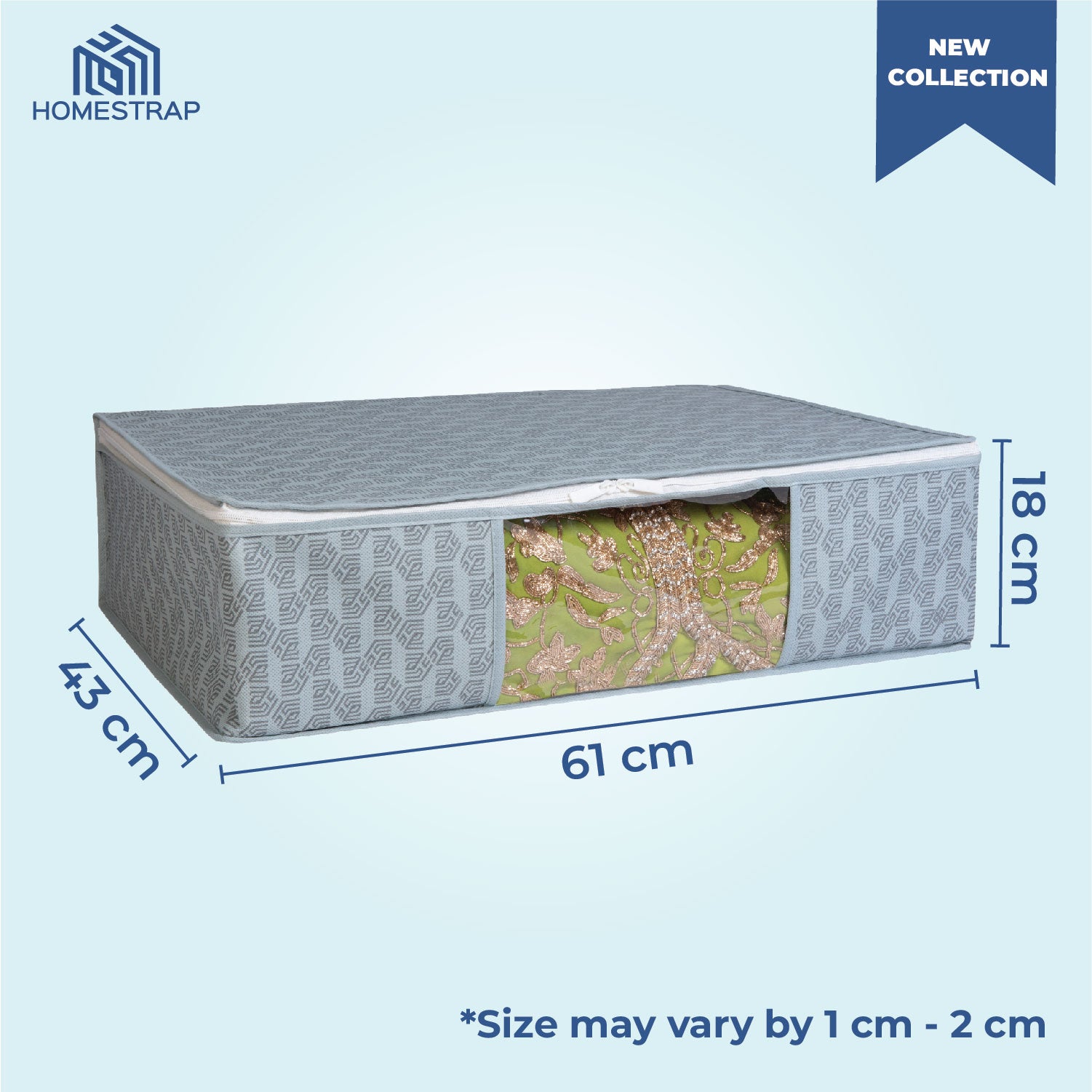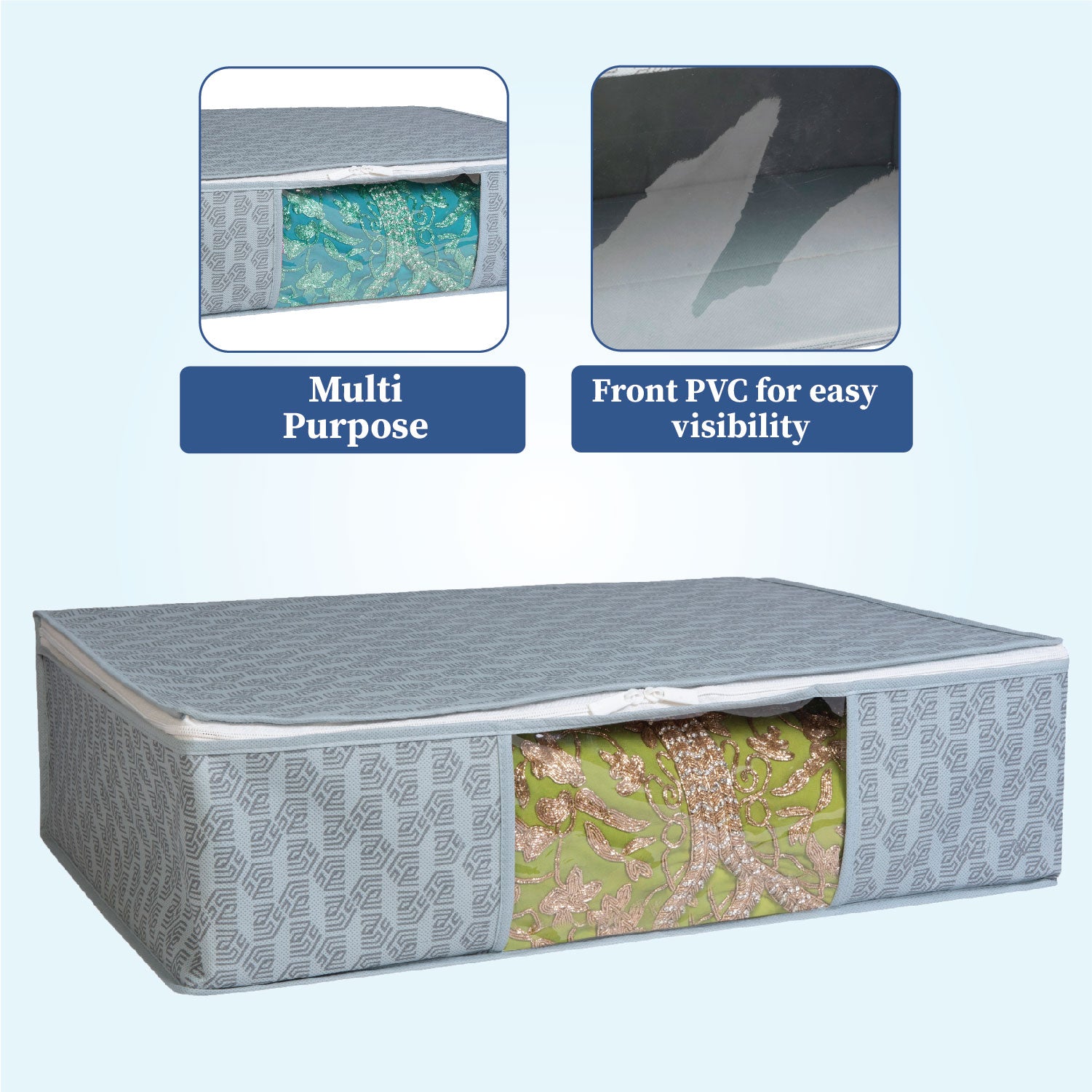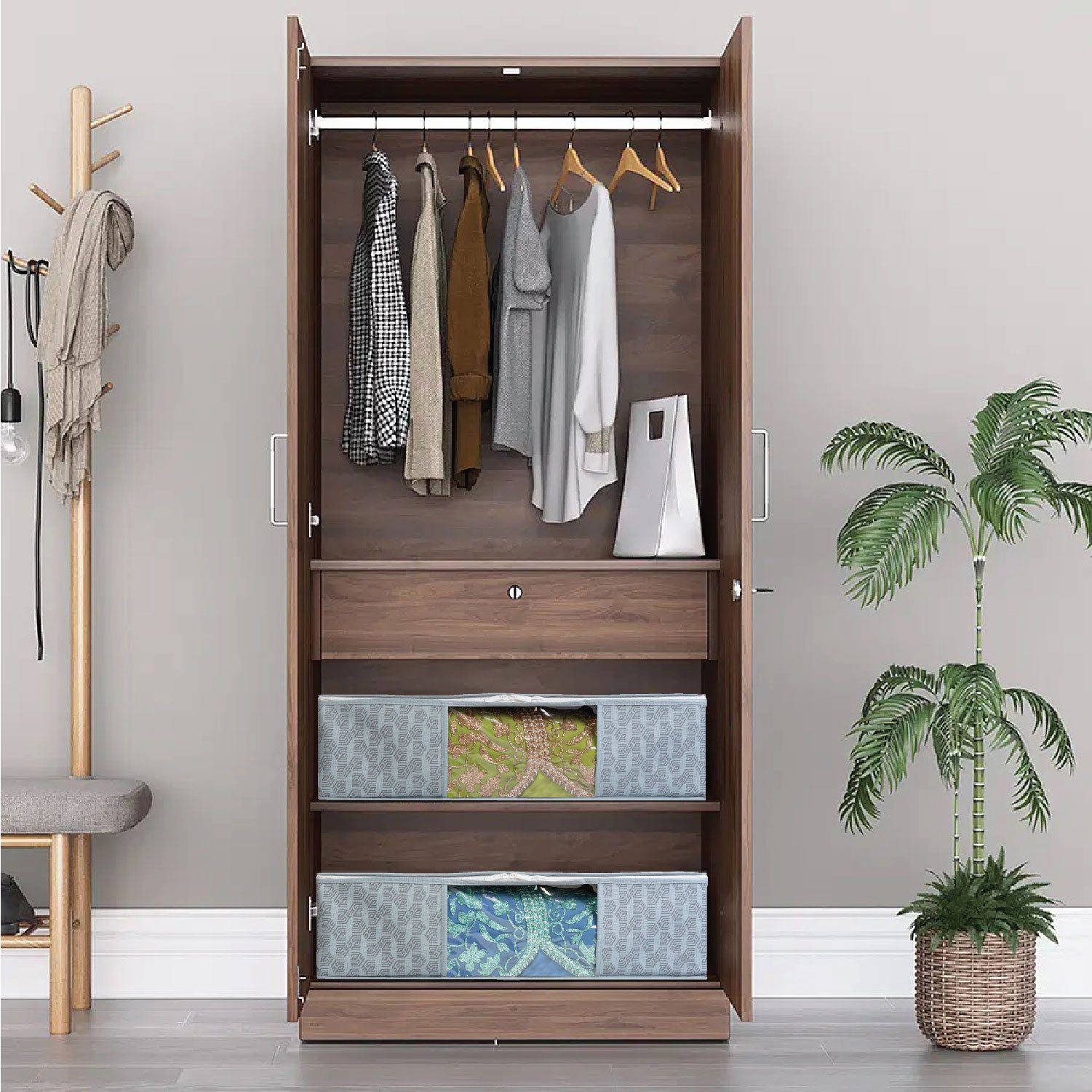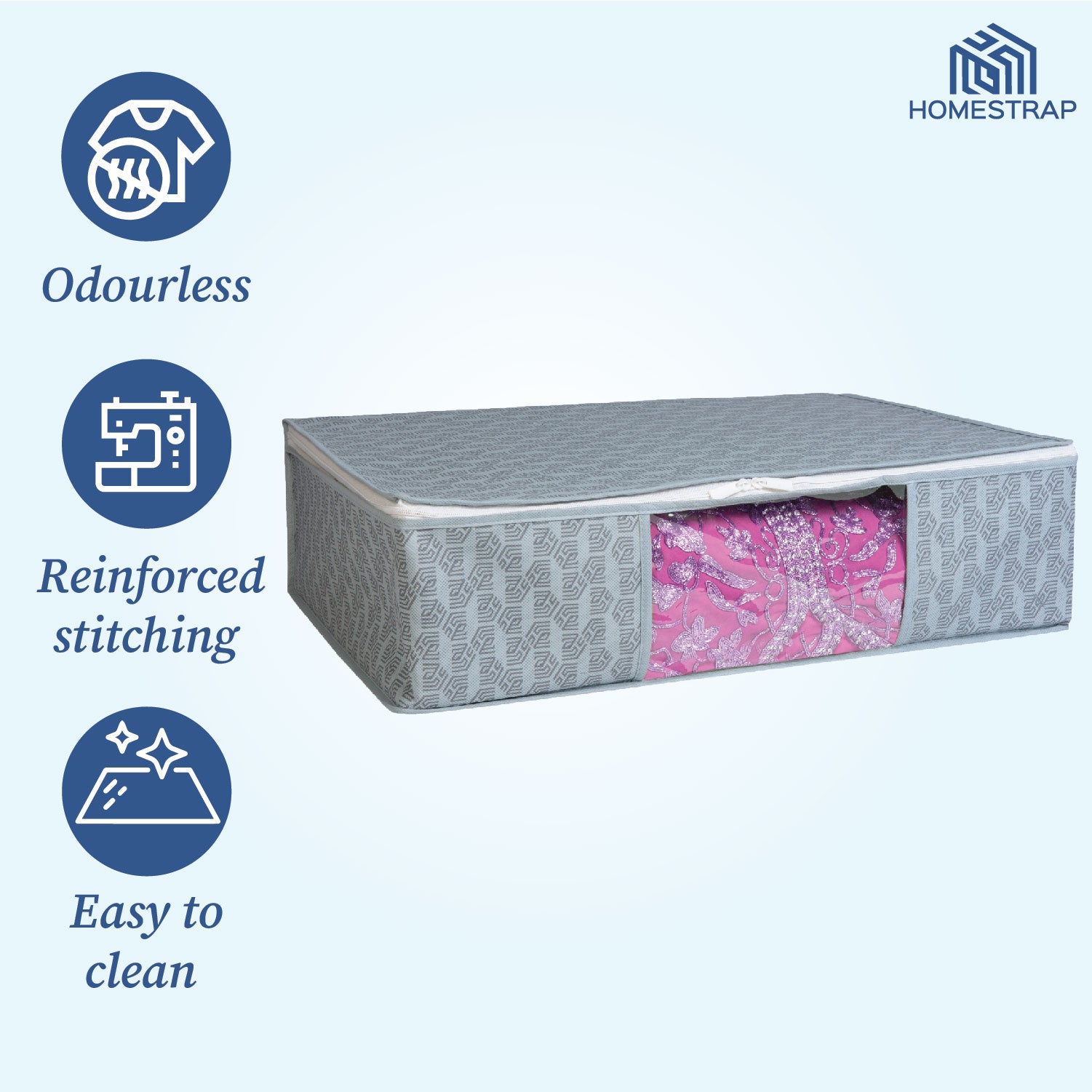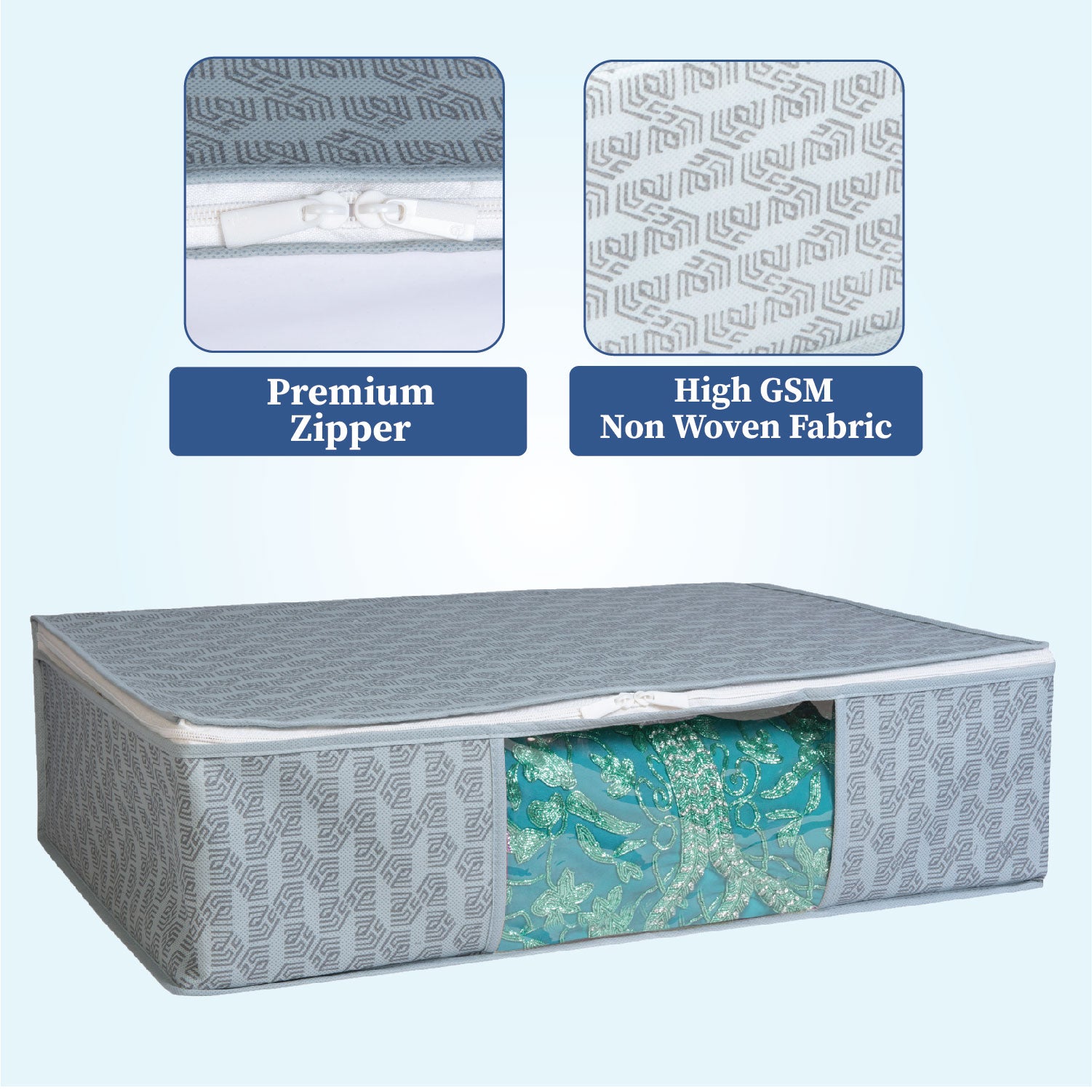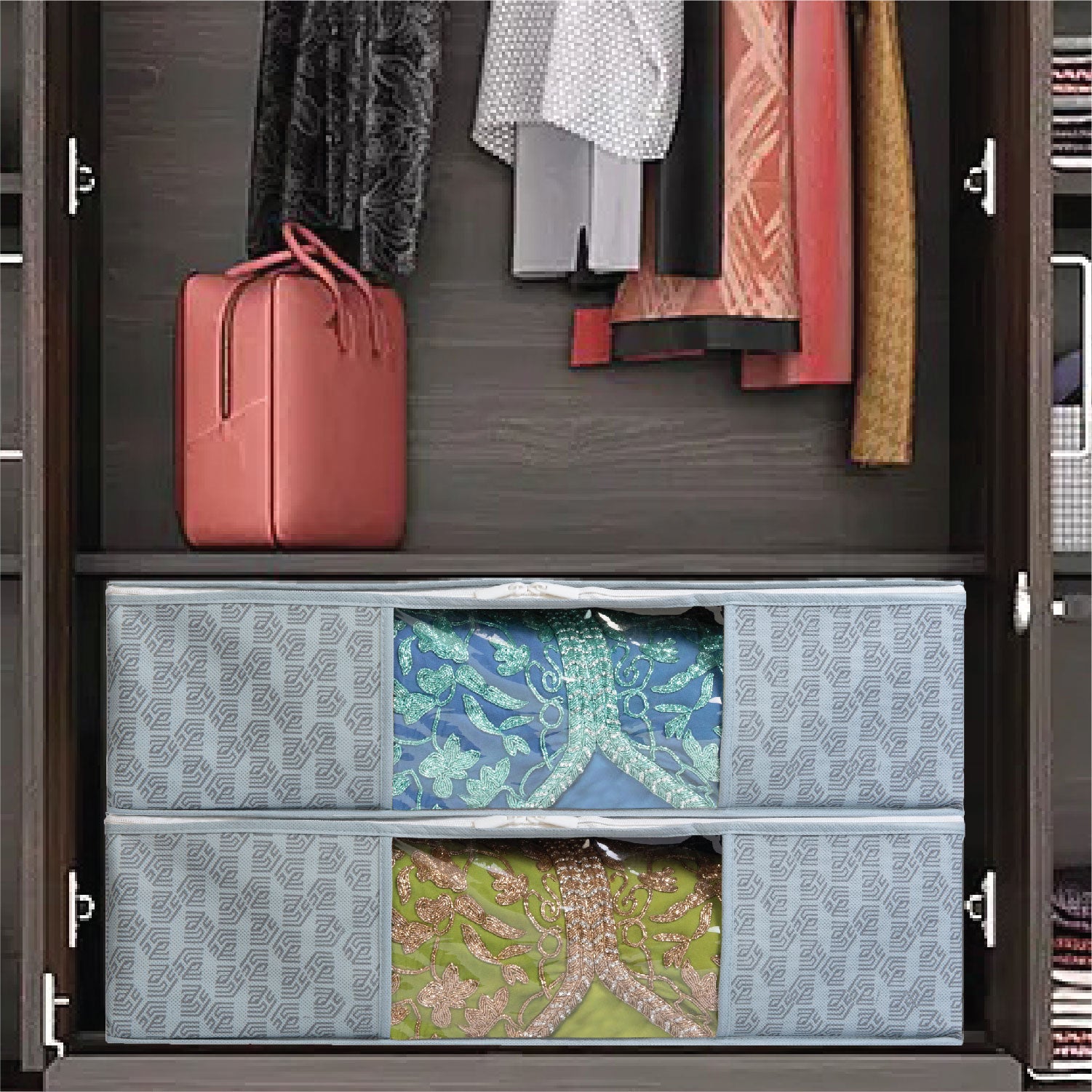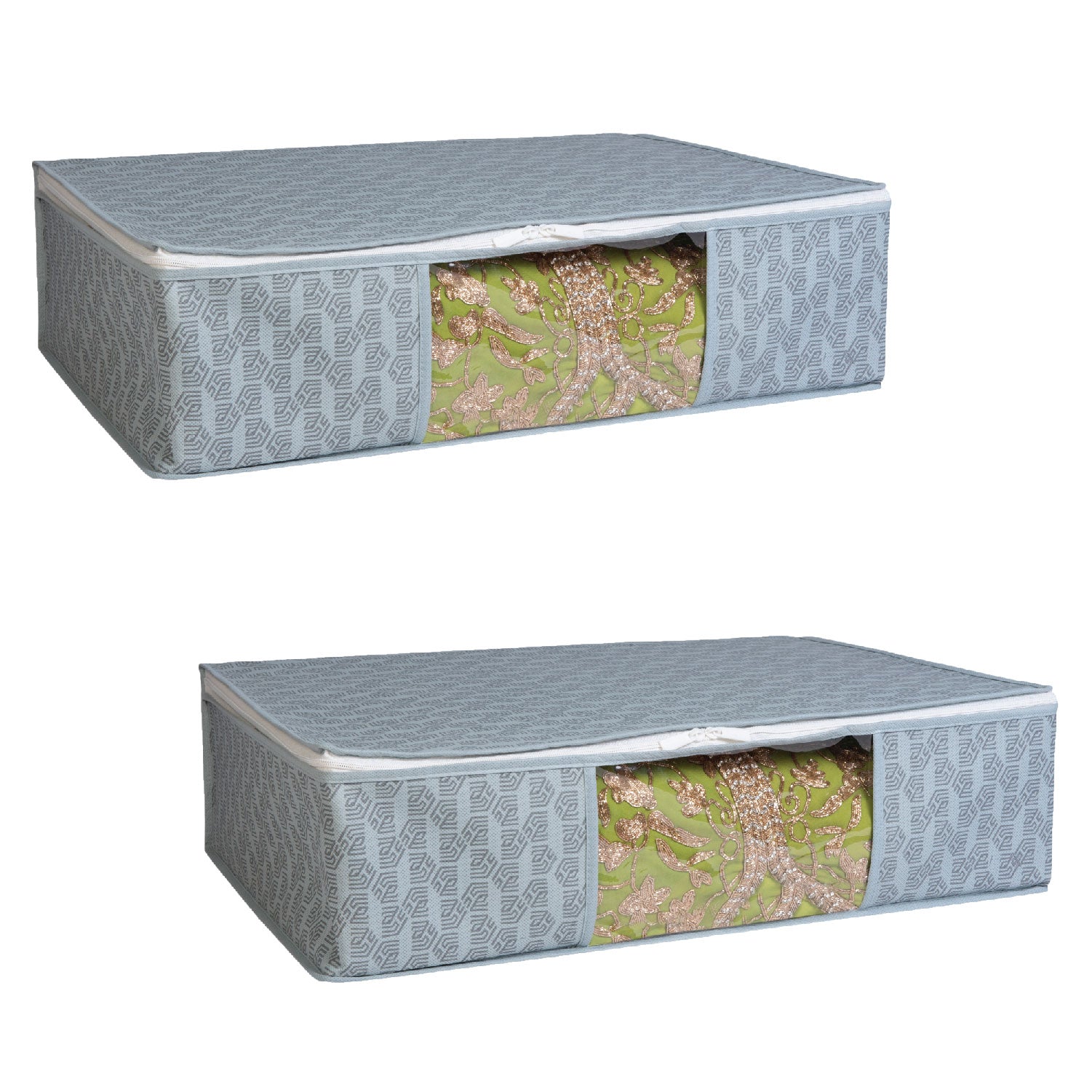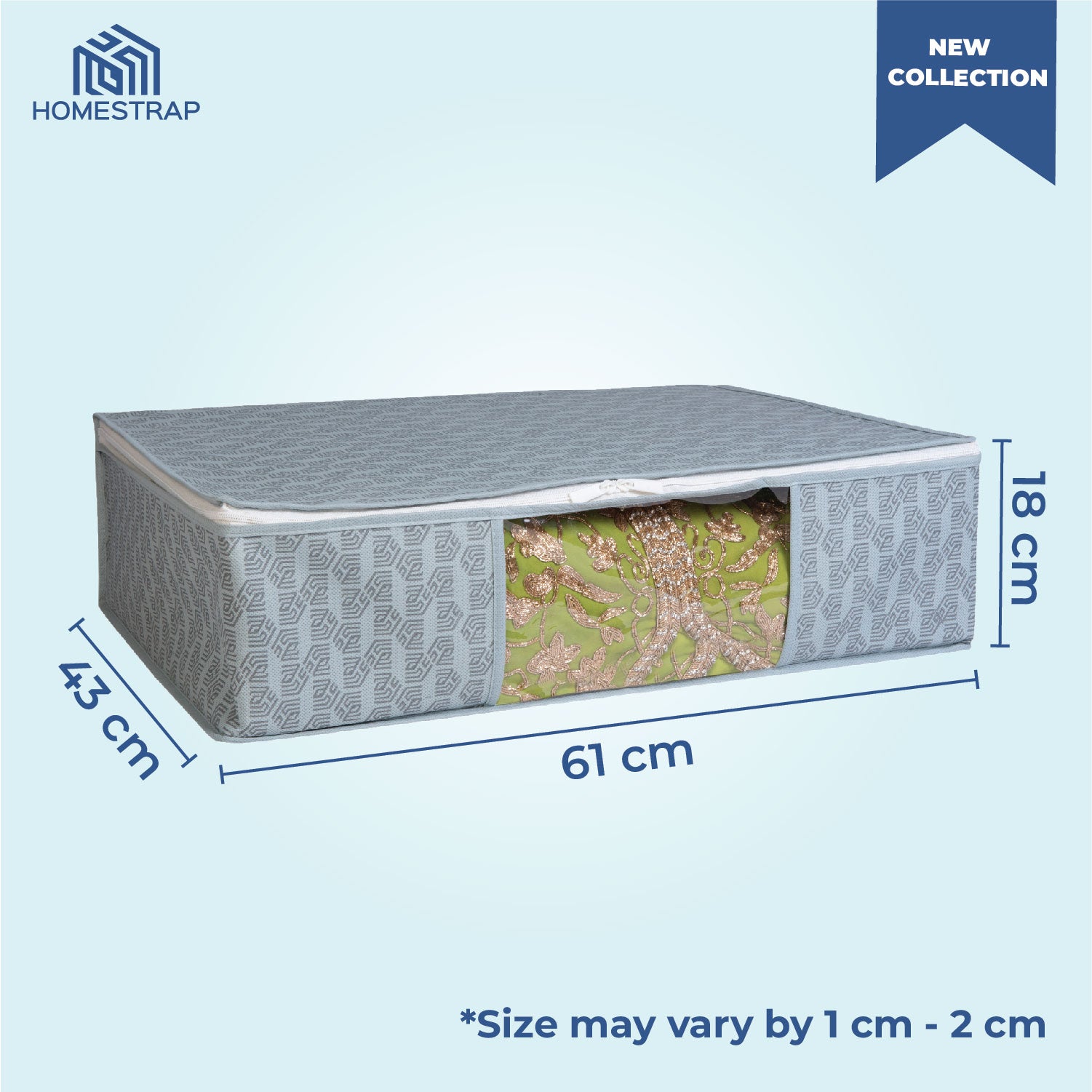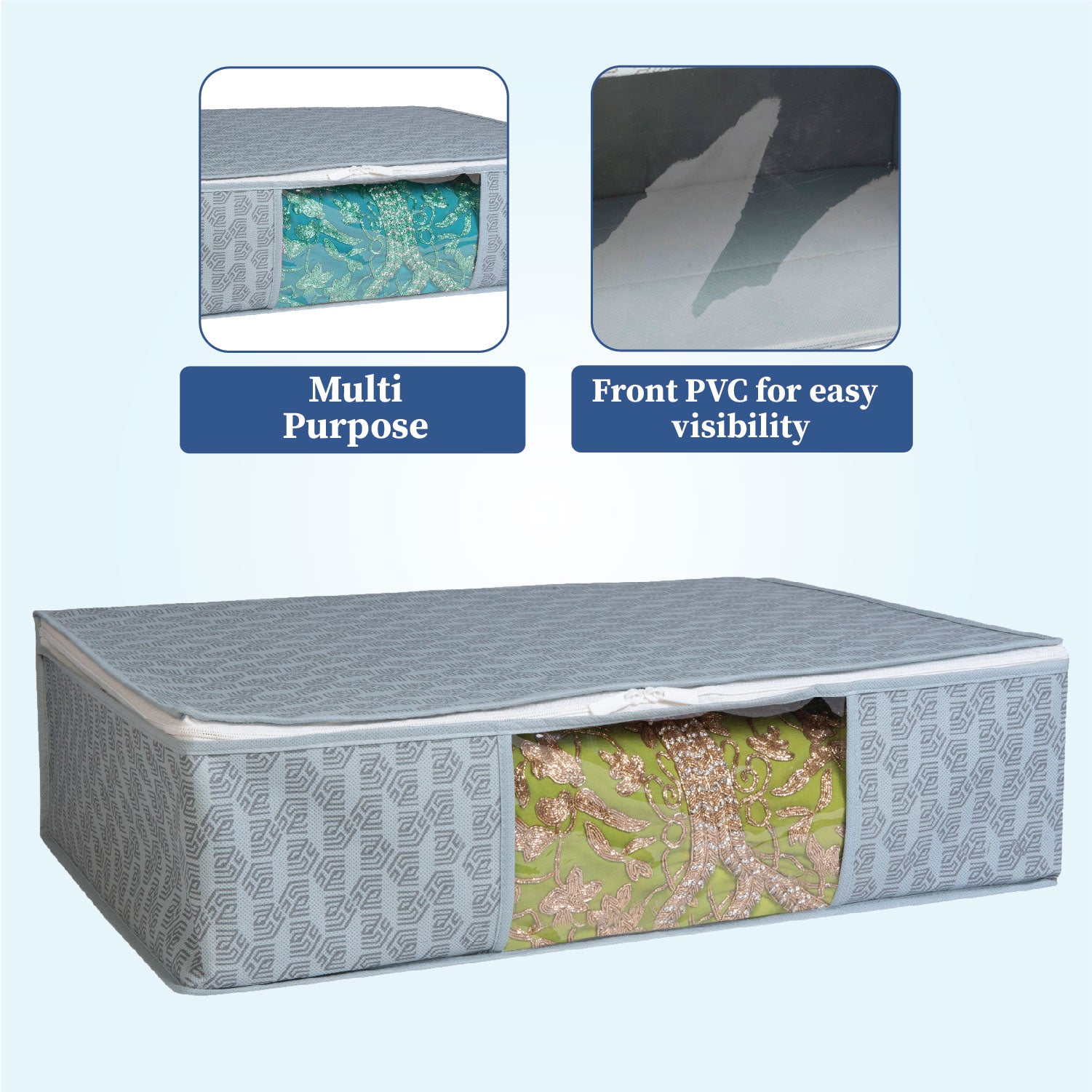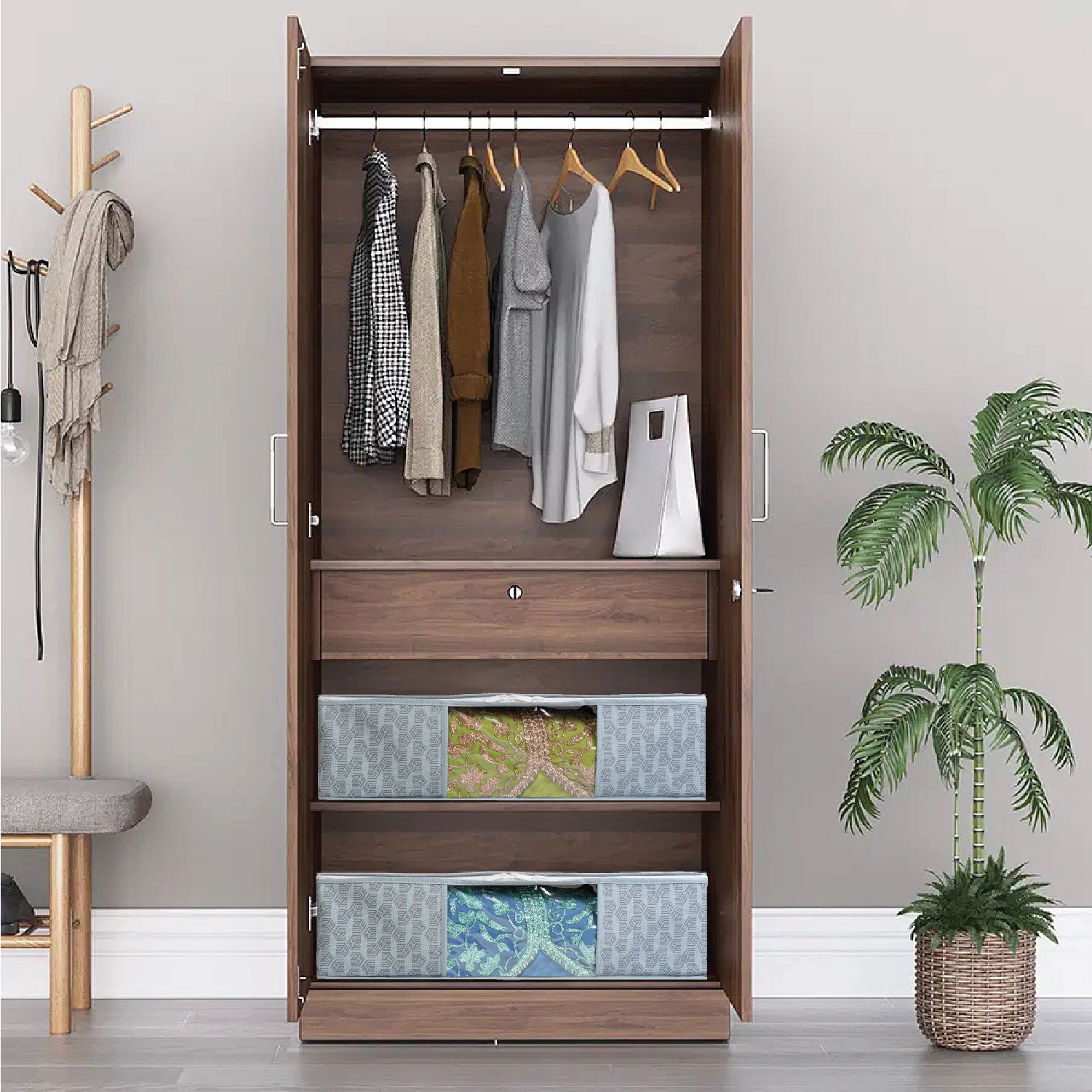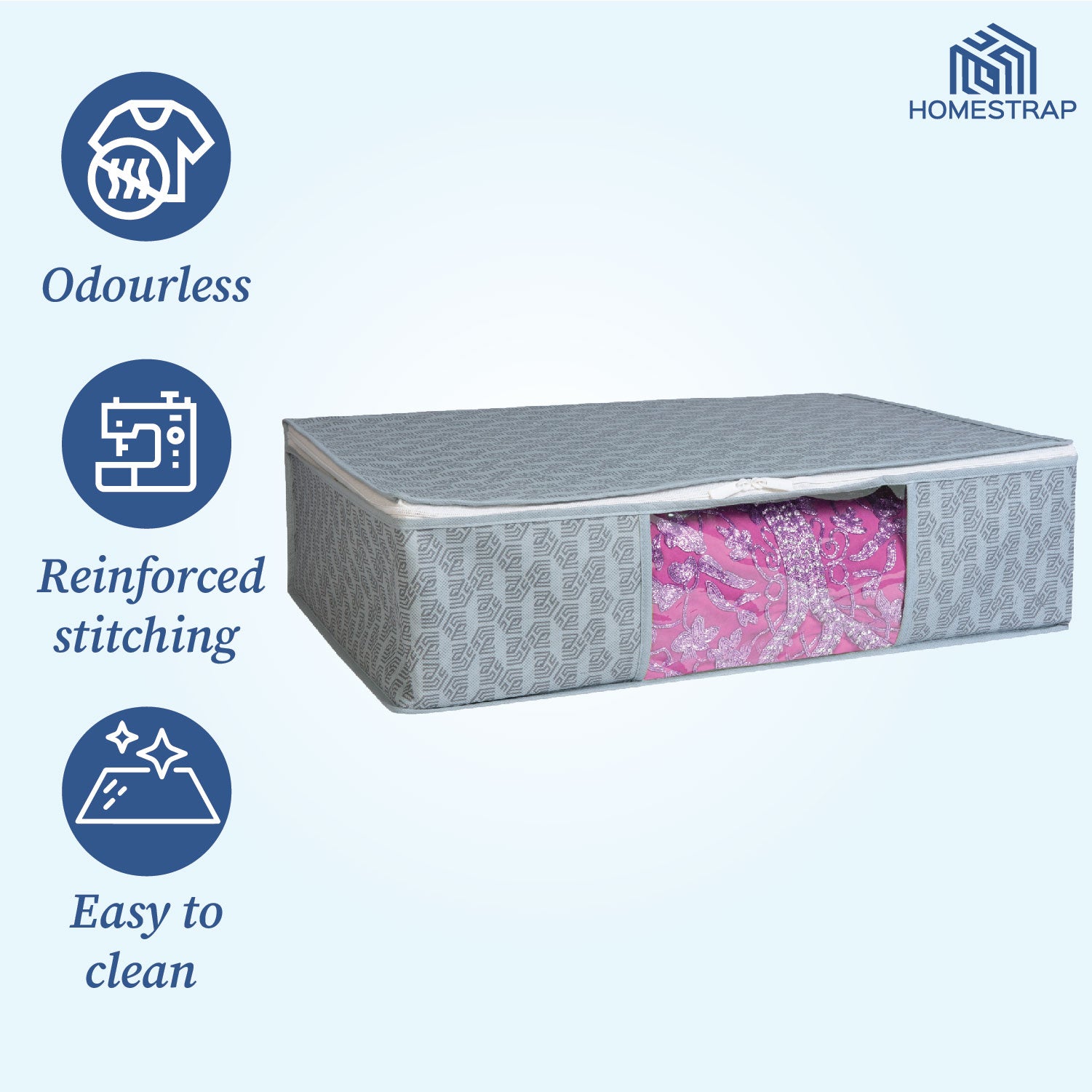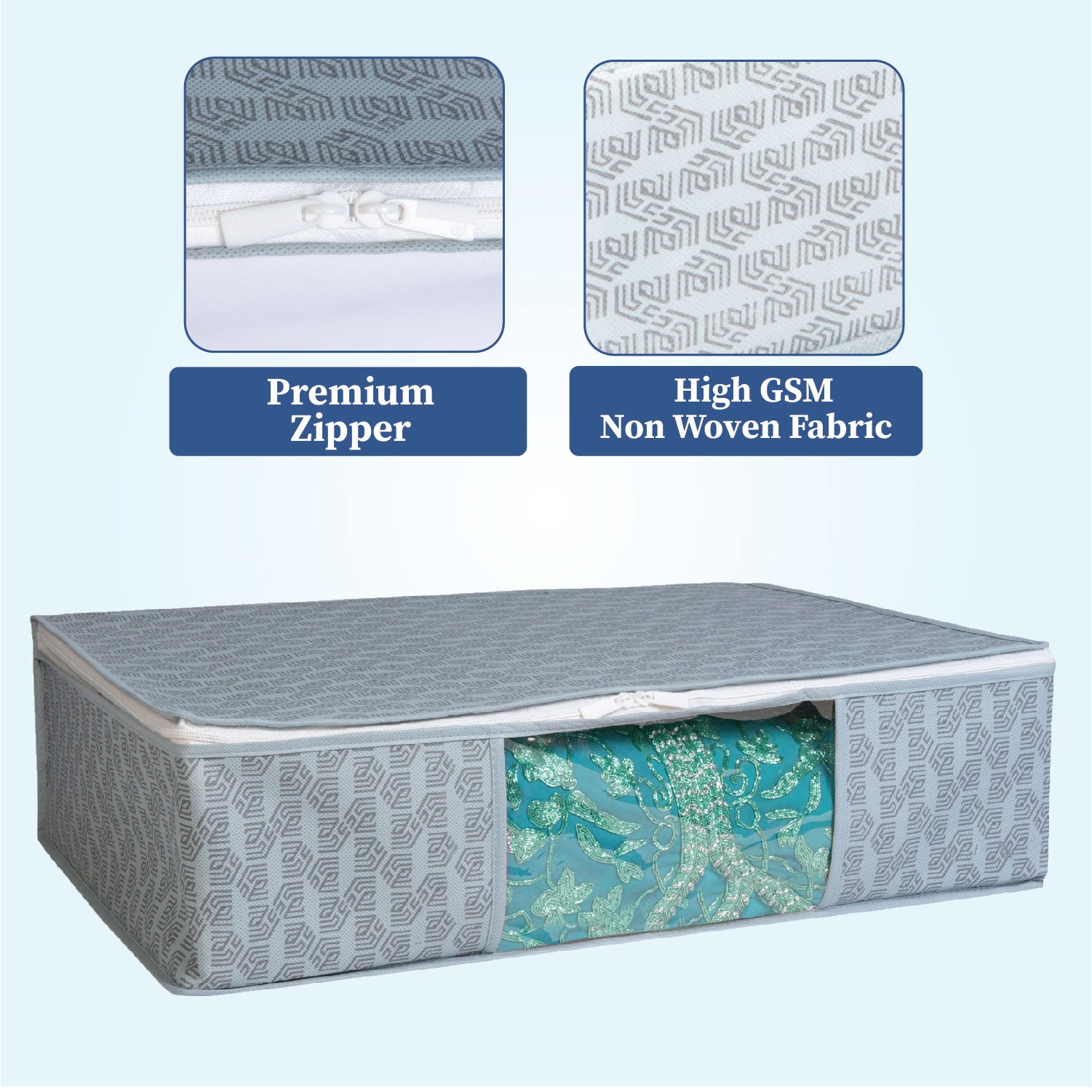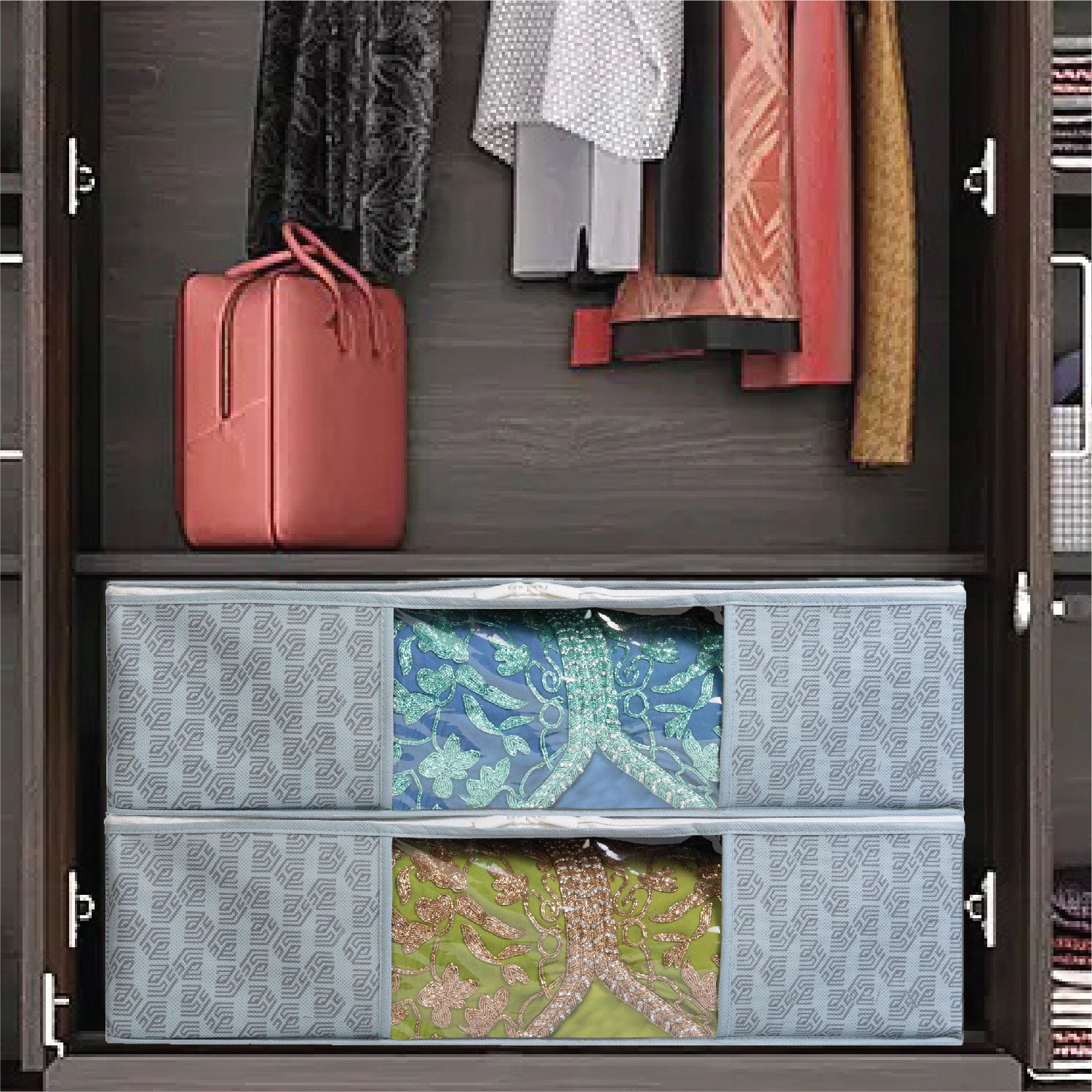 Lehenga Cover with Zip & Transparent Window
Specs & features:

Material: Laminated Non-Woven Fabric to protect from dust and provided durability.
Dimensions: 61 cm length, 43cm breadth, and 18cm height
Color: Grey
MADE IN INDIA | Perfect option for storing in your wardrobe or using it while traveling, helping you to keep your lehenga or other dresses in a separate cover from other items in your luggage.
Transparent & Zipper: Come with Premium Quality Zipper. The transparent window on the front sides of the bag makes it easy to find what you're looking for.
Multipurpose use: This cover bag is designed for travel and storage. It protects your clothes, making it perfect if you buy this saree cover for those iron-used items like heavy saree and clothes.

Introducing our Grey Lehenga Cover, a stylish and practical solution to keep your precious lehengas safe and well-organized. Made from high-quality laminated non-woven material, this cover offers excellent protection against dust, moisture, and other potential damages. Designed with both functionality and aesthetics in mind, our Grey Lehenga Cover combines durability with an elegant grey color that complements any wardrobe or storage space. The laminated material ensures that your lehenga remains untouched by external elements, preserving its pristine condition for years to come. The cover's user-friendly features make it a breeze to use. Full-length zipper closure and front window allow for quick and easy access. Whether you're traveling or simply organizing your collection at home, our Grey Lehenga Cover is the perfect companion. Not only does this cover offer practicality and protection, but it also adds a touch of sophistication to your storage setup. Invest in our Grey Lehenga Cover and give your cherished lehengas the care they deserve. With its premium quality, thoughtful design, and elegant grey color, this cover is a must-have accessory for every fashion enthusiast. Keep your lehengas safe, organized, and looking their best with our exceptional Grey Lehenga Cover.