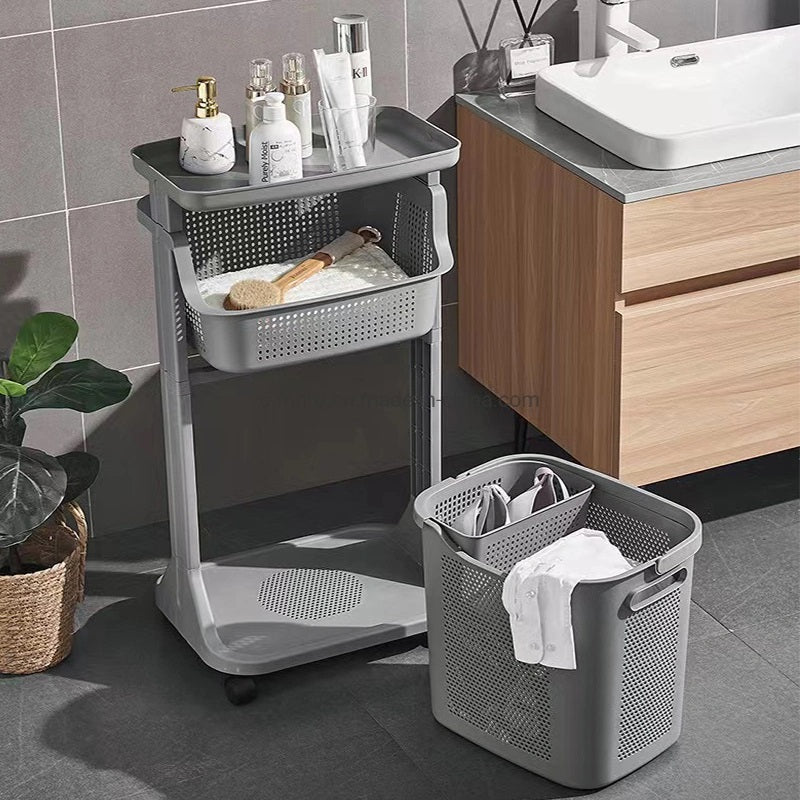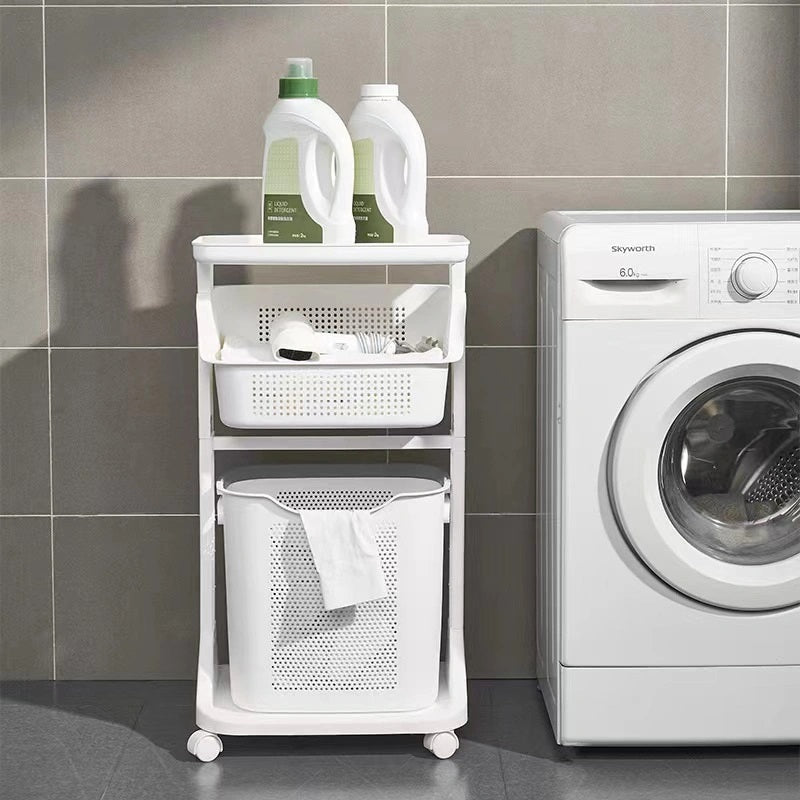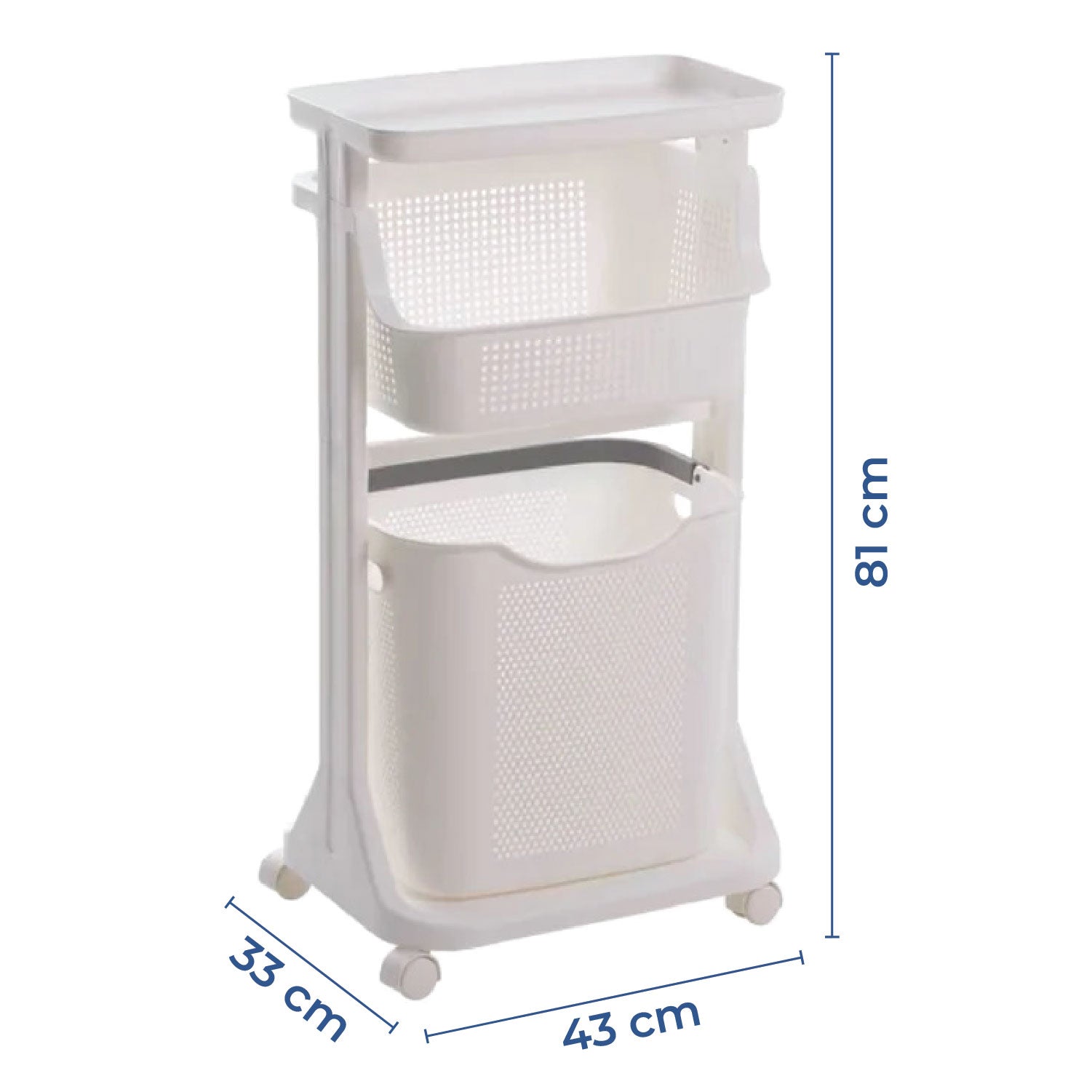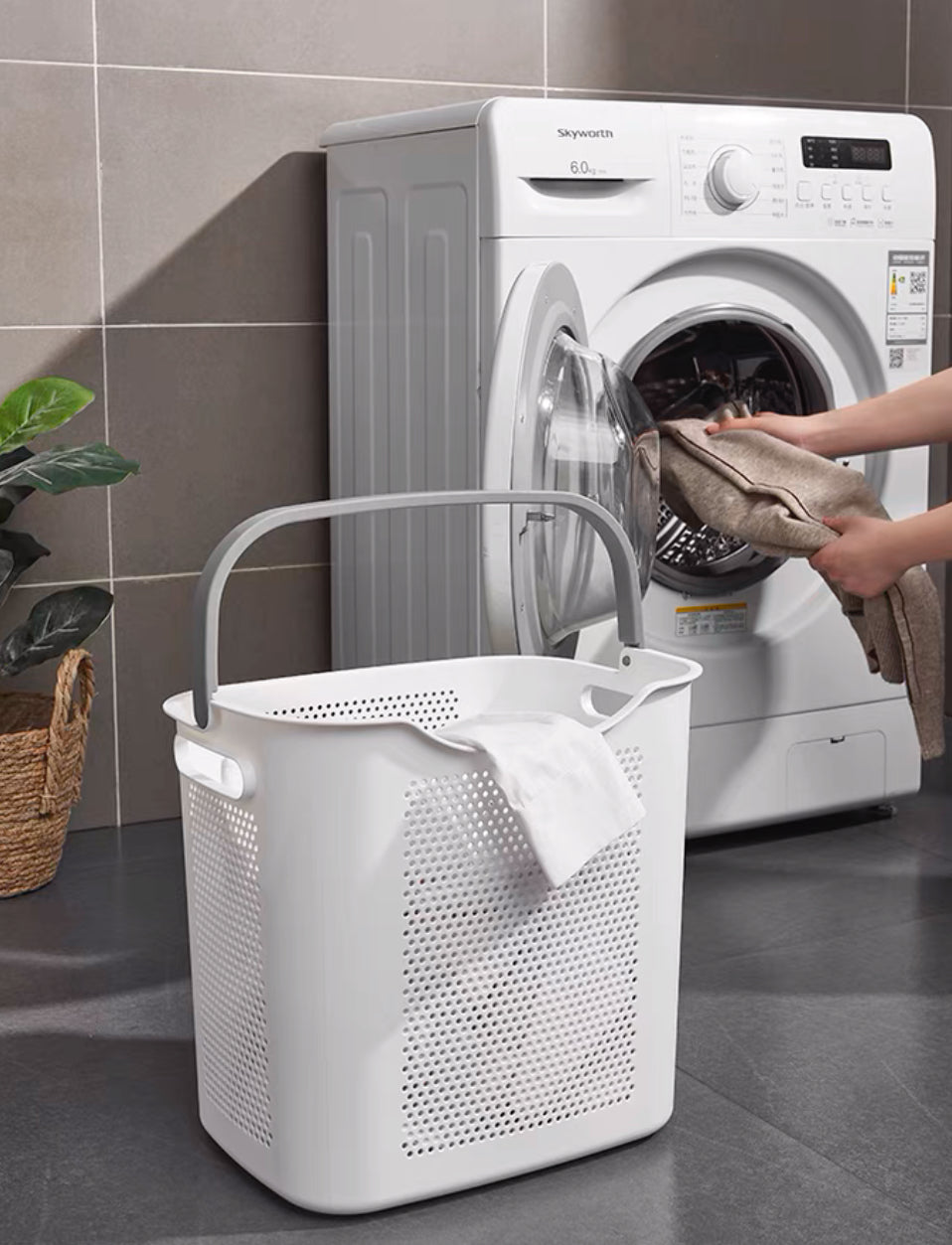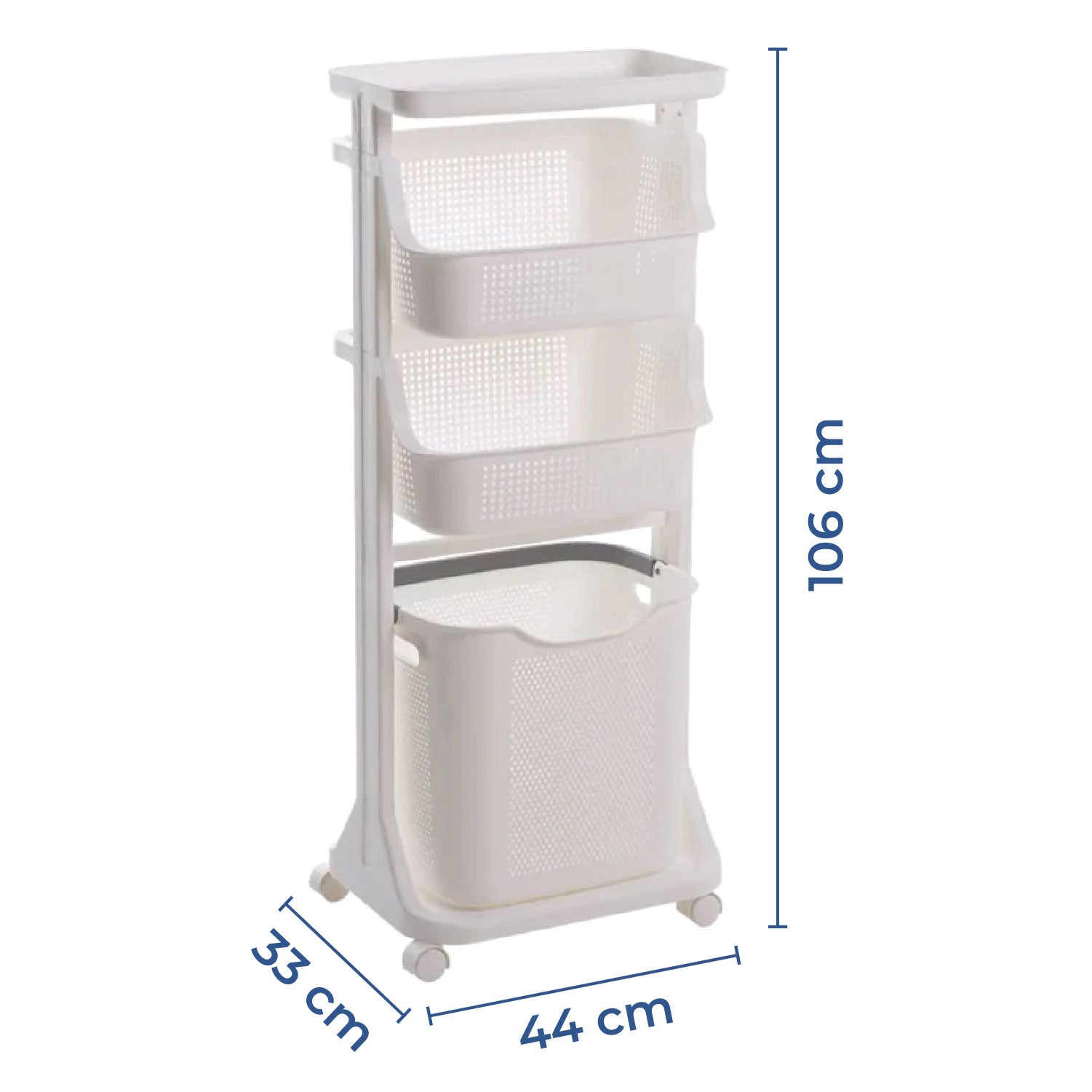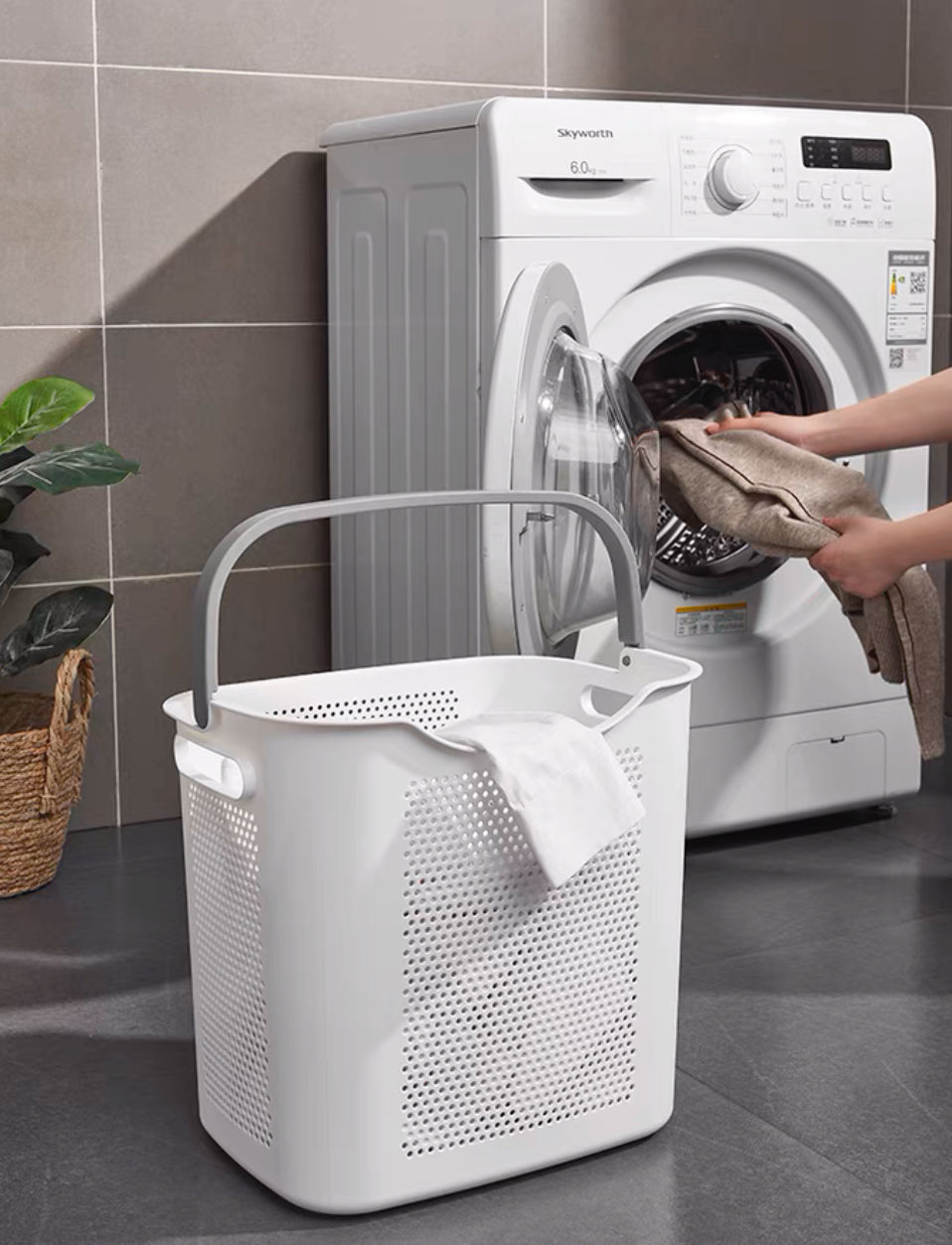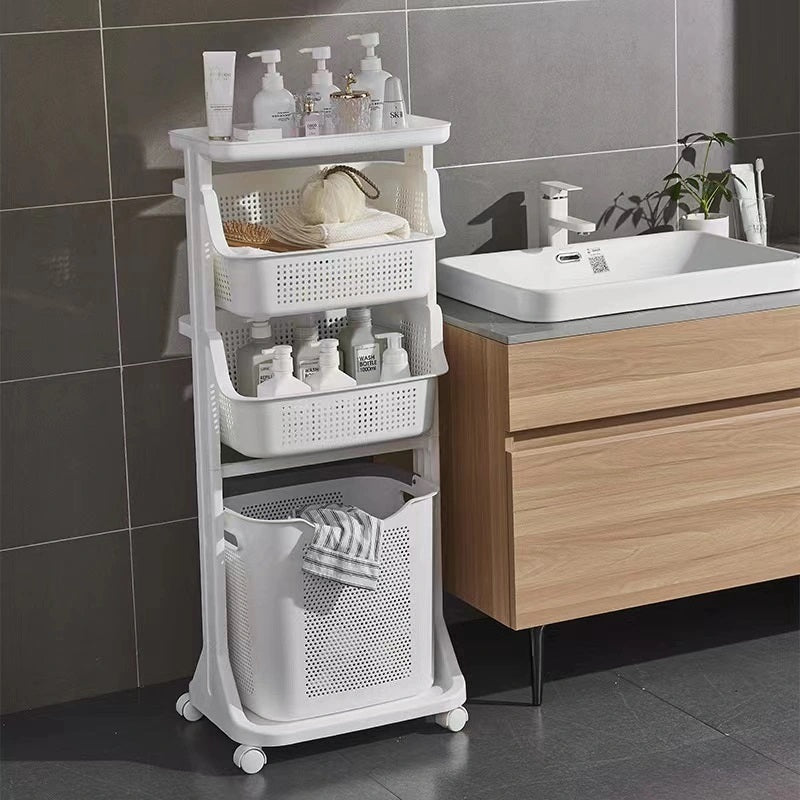 Laundry Magic Mover /Multi Tier Laundry Basket With Wheels
Specs and Features

The Laundry Magic Mover is divided into three layers, taking up less space and having more storage capacity. Hollow design and dense ventilation to prevent

odour

 .

Laundry Basket has two kinds of portable handles, convenient and free, hand-held on both sides for lifting heavy objects more stable, also for your convenience.

Our Laundry Magic Mover is perfect for sorting clean and dirty clothes, sheets, towels, toys, vegetables, fruits and more.

Equipped with 4 universal wheels, easy to move, you can roll the truck to any position you want or put it in a permanent position at any time.

Assembly is quick and easy. For assembling the product at home theirs no need of any screw-driver or other equipment's.

Material: PP Dimension: Length = 44, Breath = 33, Height = 106

Introducing Home strap's Laundry Magic Mover, the perfect laundry storage solution designed to streamline your laundry routine. This versatile basket offers three layers of storage, ensuring efficient organization and easy access to your garments.

The lower removable basket provides added convenience, allowing you to separate delicate items or specific clothing categories. With its removable design, you can effortlessly transfer the contents from the lower basket to your washing machine, saving you time and effort. Its two small baskets are designed as a semi U shaped design, which is convenient for you to access items.

Equipped with a sturdy handle, this basket offers hassle-free portability. Easily transport your laundry from room to room or take it outside to your laundry area with confidence. The ergonomic handle ensures a comfortable grip, even when the basket is full, making laundry chores a breeze.

Constructed from high-quality materials, this laundry magic mover is built to withstand frequent use and heavy loads. The durable design ensures long-lasting performance, while the sleek and modern aesthetic adds a touch of style to your laundry room or any space where it's used.

Assembly is quick and easy, and the basket is designed for effortless cleaning and maintenance.

Upgrade your laundry organization with our laundry magic mover. Experience the convenience, functionality, and durability that will transform your laundry routine. Say goodbye to cluttered laundry areas and hello to a well-organized and efficient space.