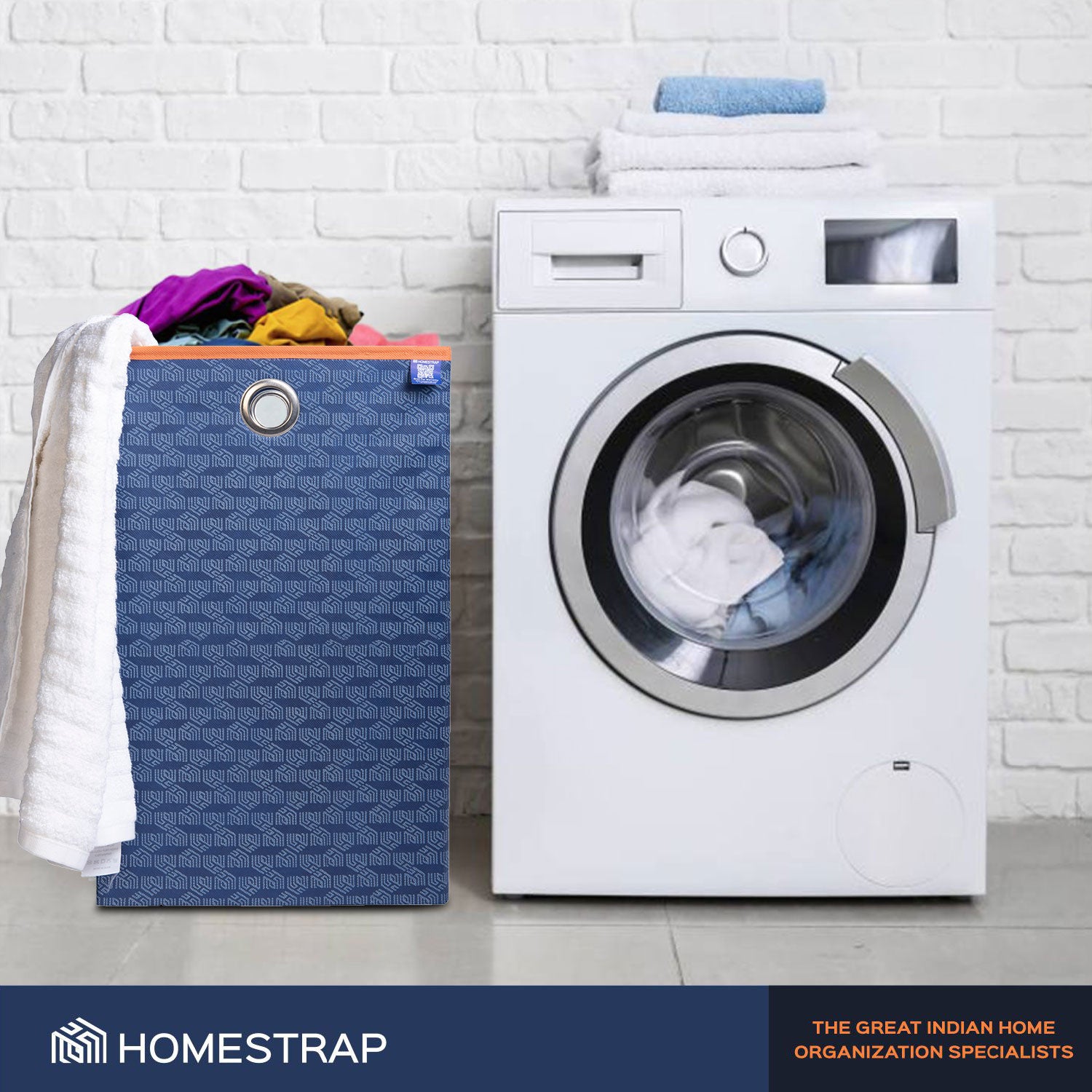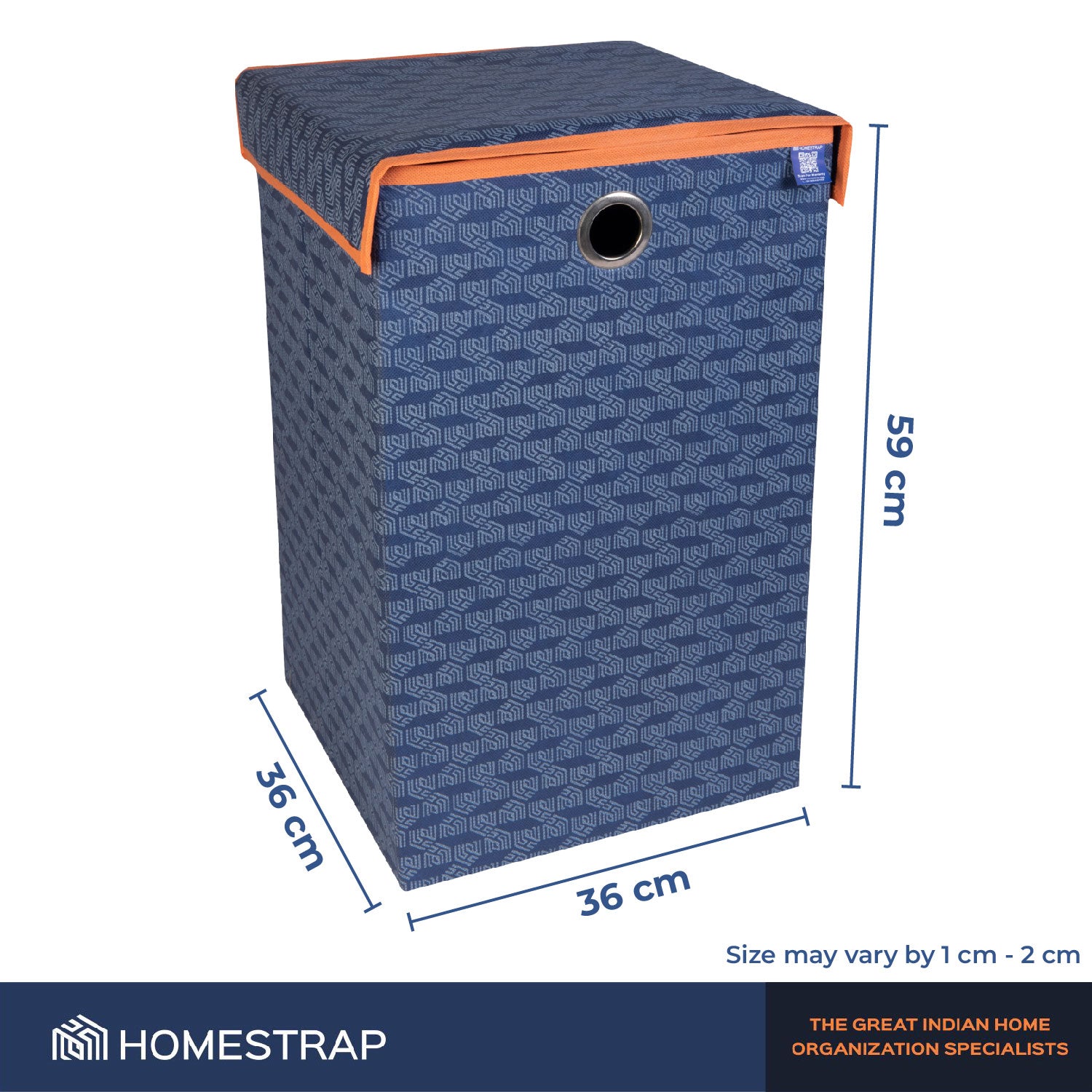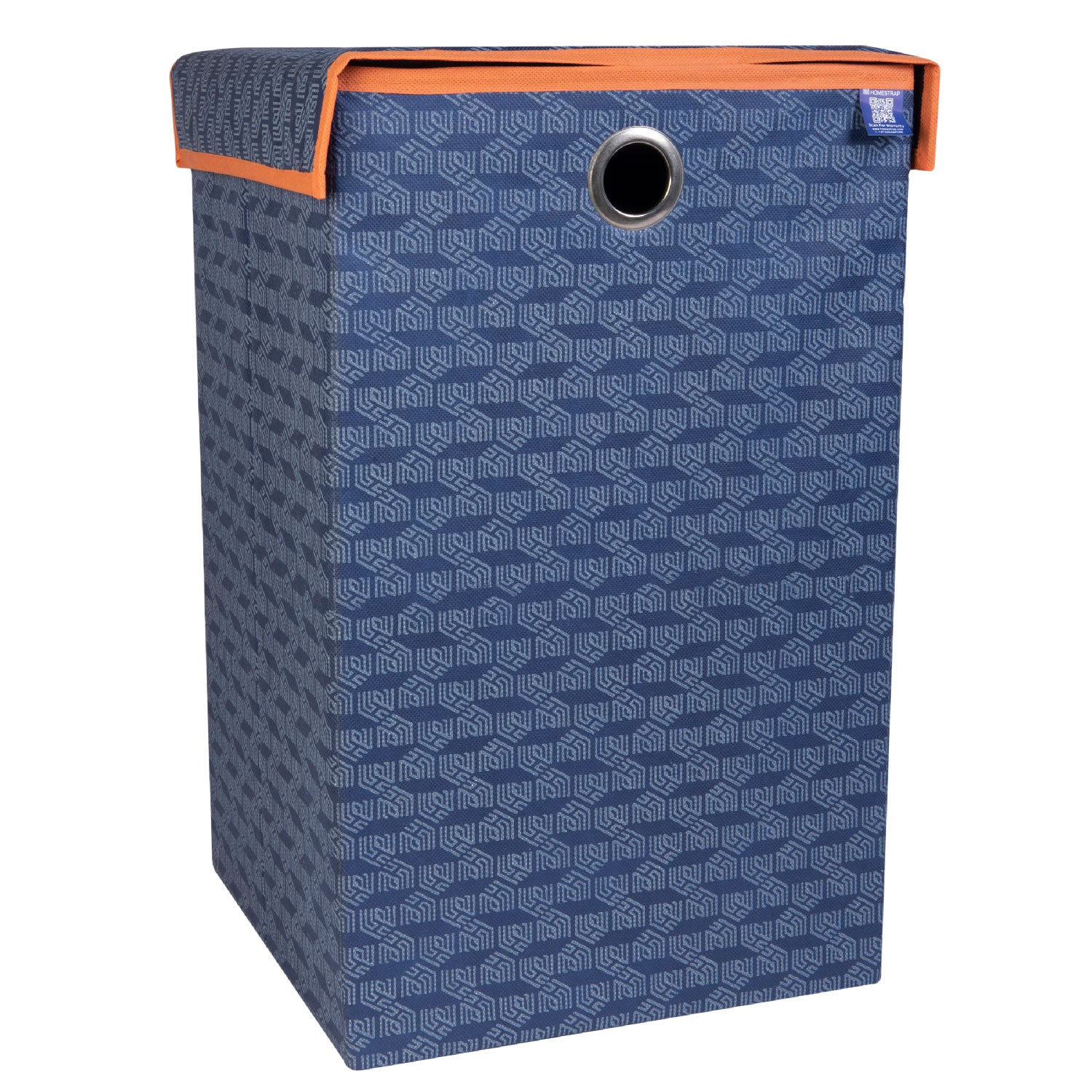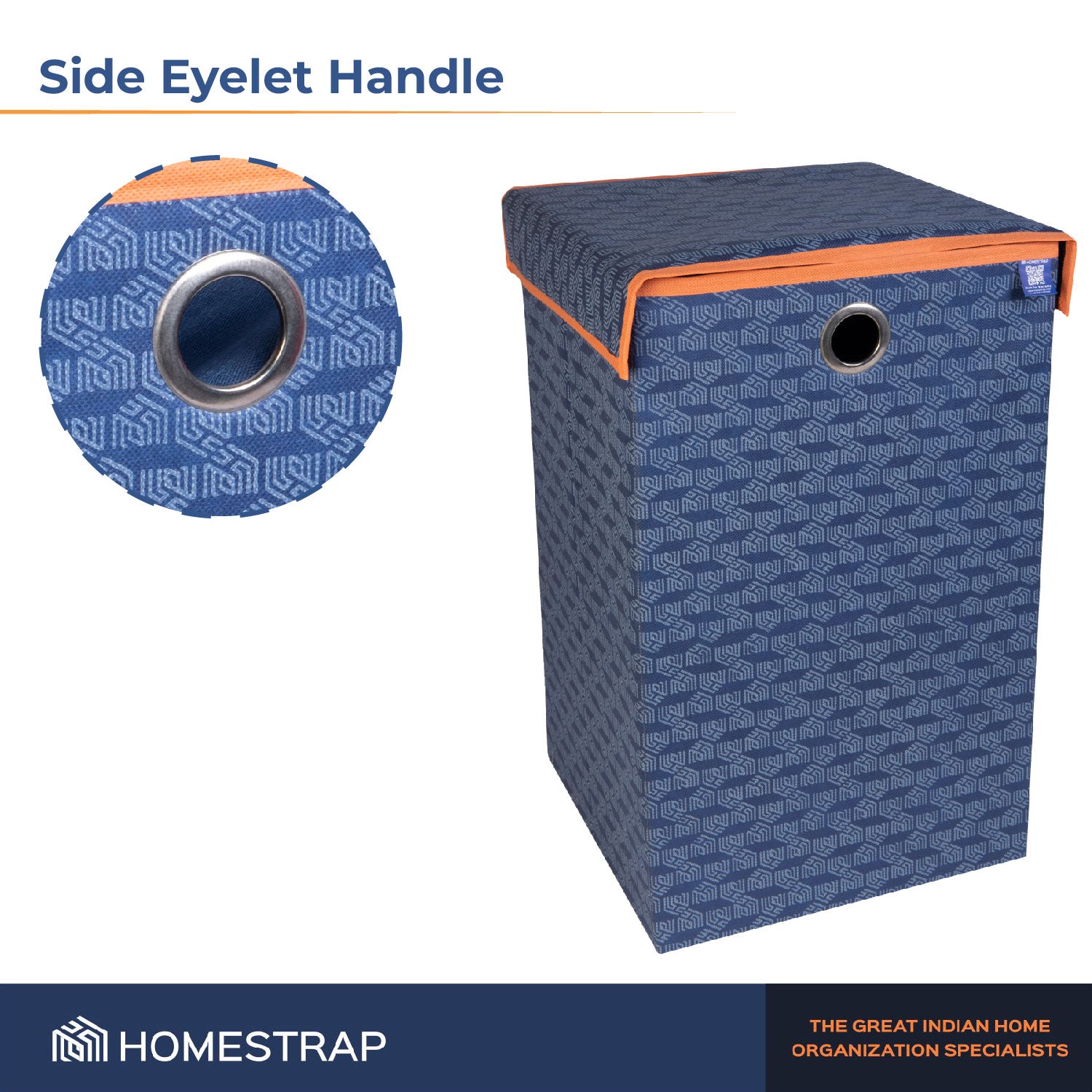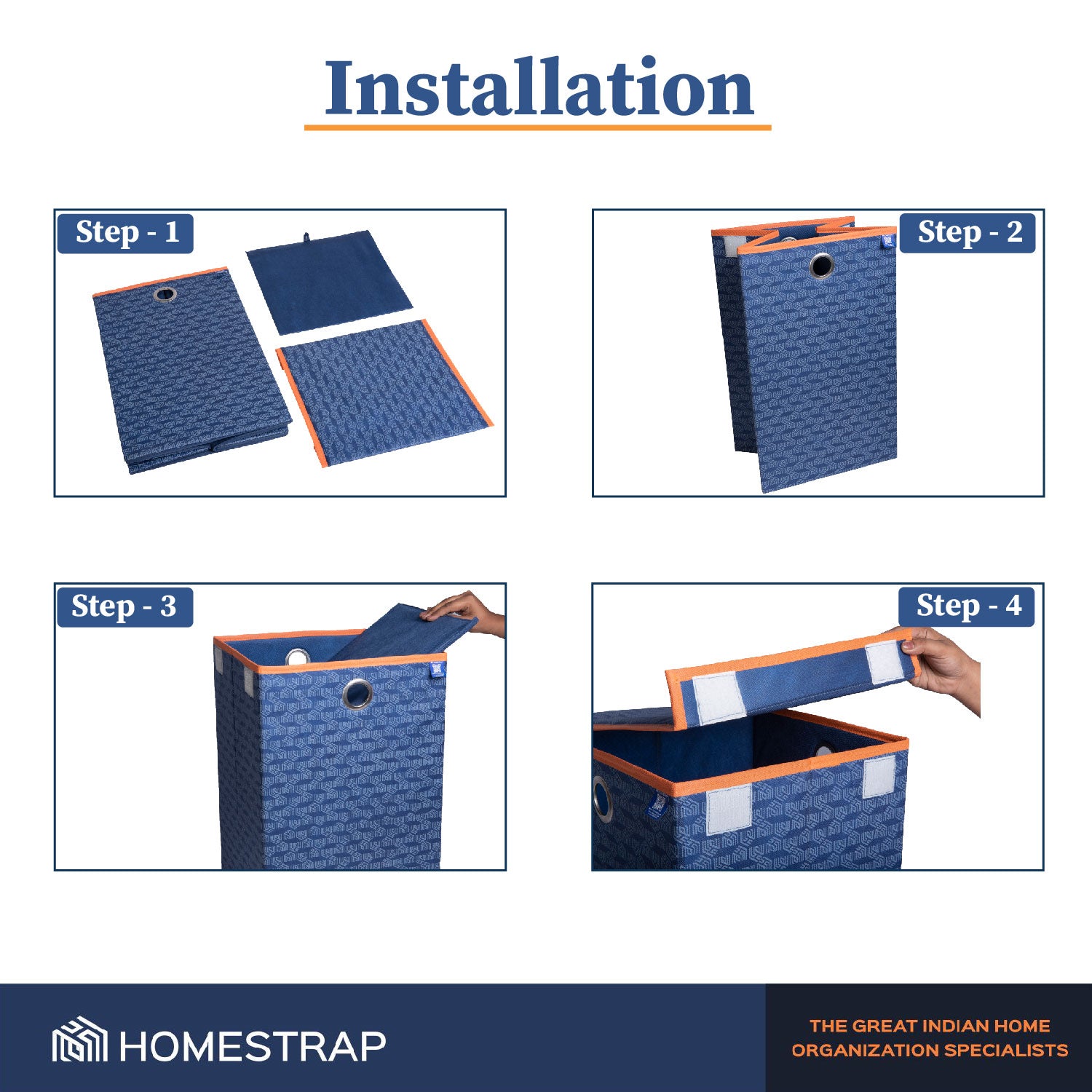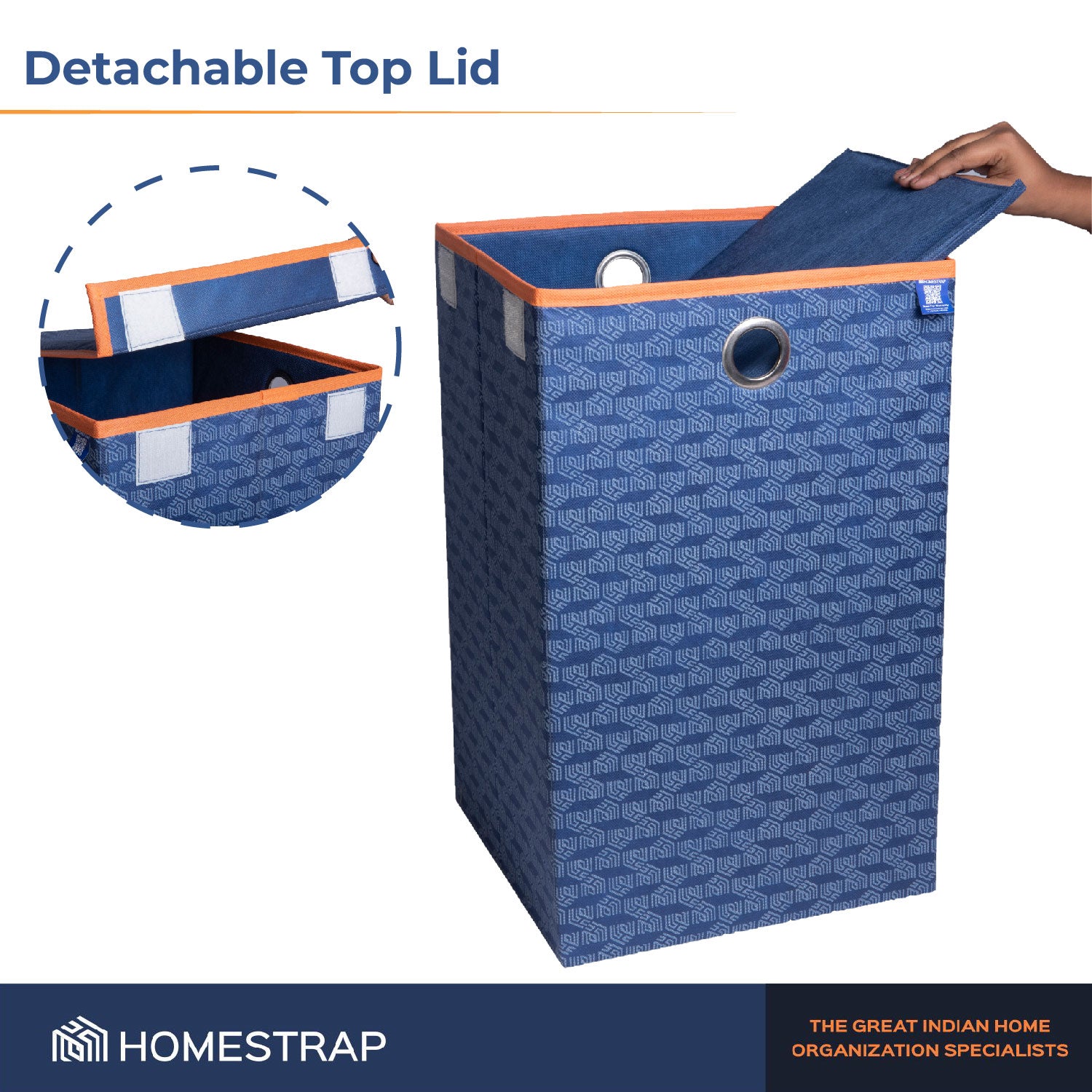 Laundry Basket with Lid Closure | Foldable
Specs & Features:


Material: Non-Woven and 

Heavy Duty Board

Color: Navy Blue & Orange
Dimensions: (L) 35cm, (W) 35cm, (H) 60cm
Laundry Basket with Lid or Cloth Organizer
Environmentally Safe Material, Moisture-Proof, Recyclable, Strong & Sturdy
It is useful for homes, apartments, bathrooms, student dormitories, and hostels. Also help you to store other stuff such as umbrellas, toys, shoes, etc
Clean with a damp cloth

Homestrap non-woven laundry bags with lid is a great addition to any bedroom, laundry room or bathroom. The hamper lid keeps dirty clothes out of site while concealing smells. Homestrap laundry basket is made from 90 gsm virgin nonwoven fabric which is a durable and lightweight solution to organizing your dirty clothes. It helps keep dirty clothes off the floor by offering a single location for your dirty clothes. The homestrap laundry bag is easily available to stow away when not in use. The homestrap laundry bin has strong soft grab handles for easy lifting and moving.