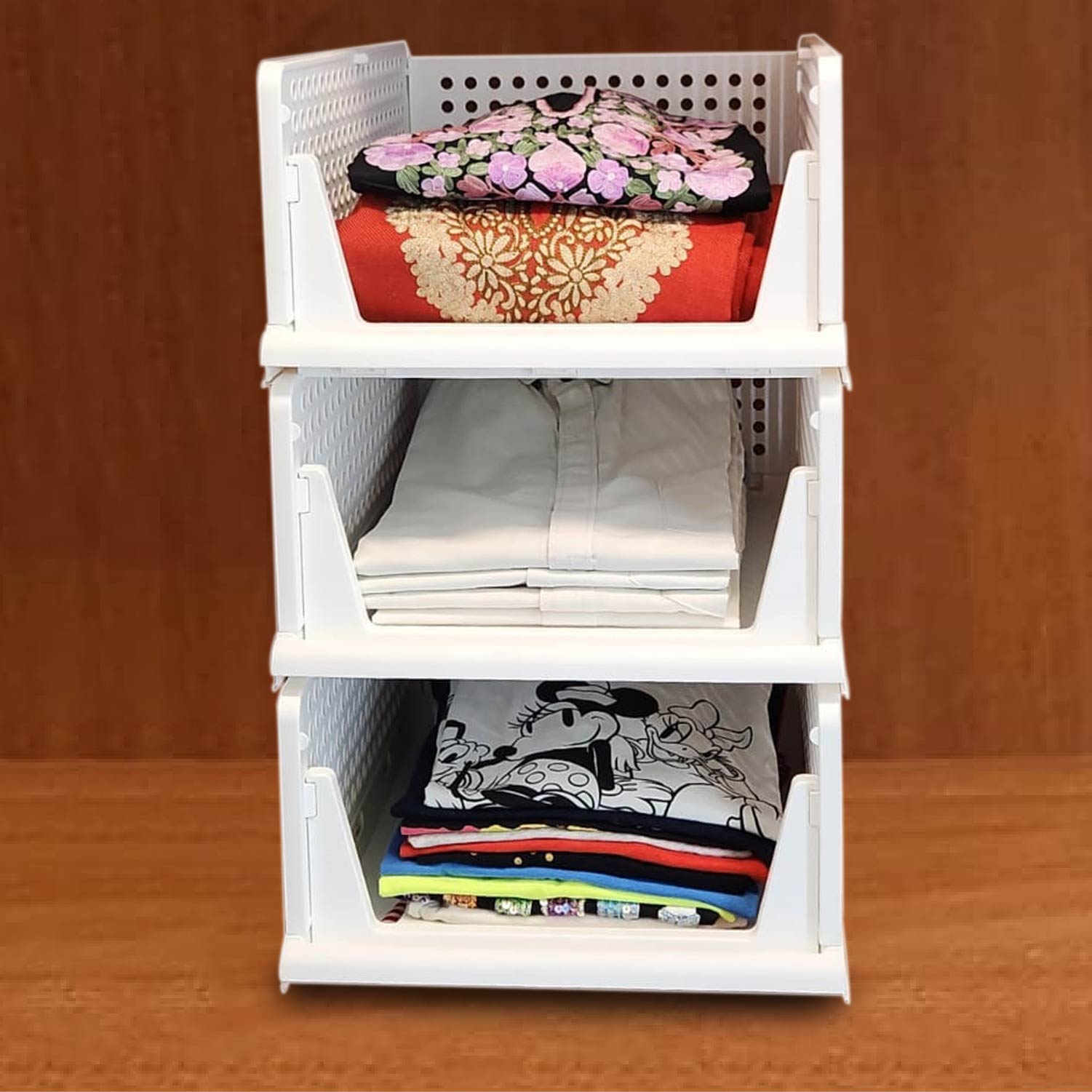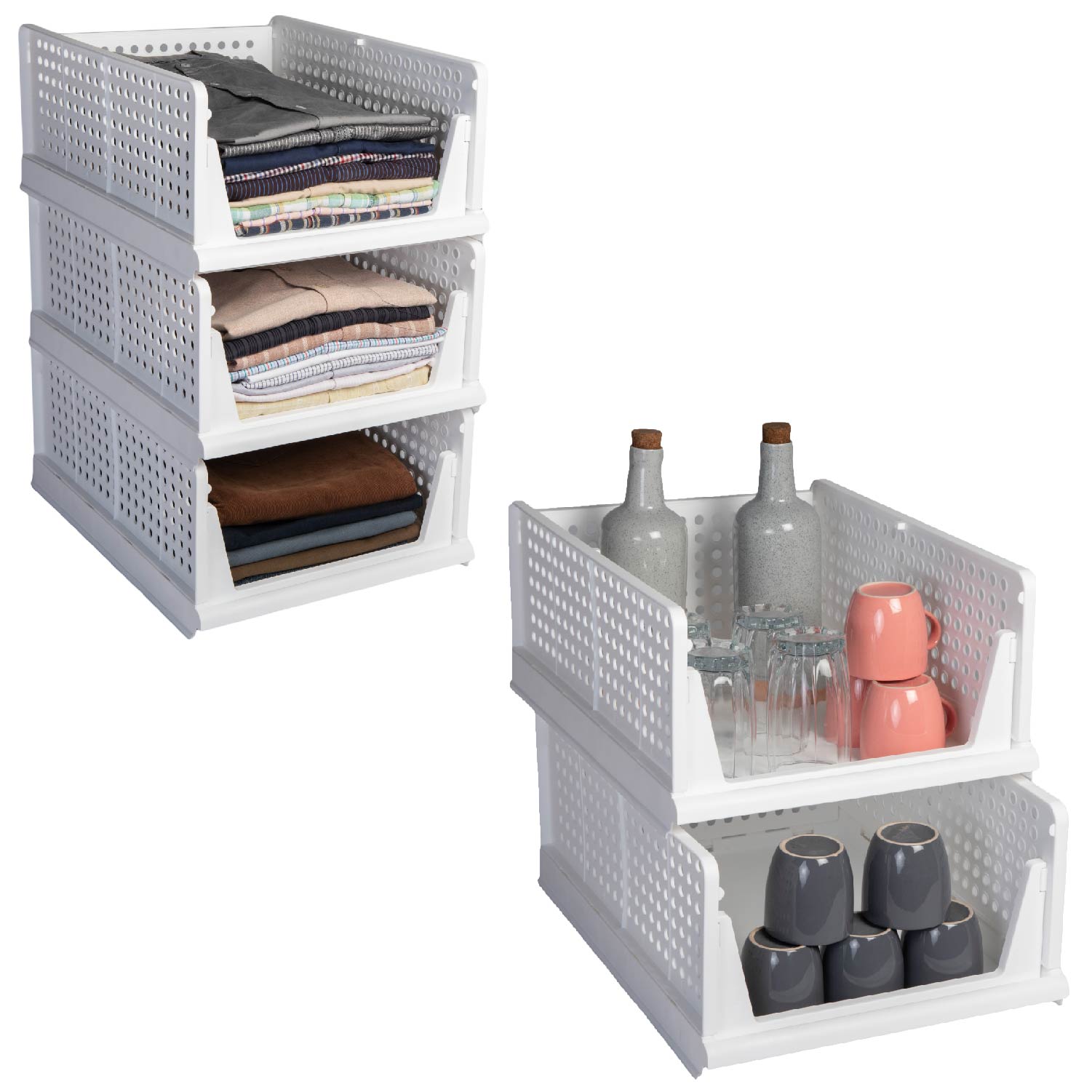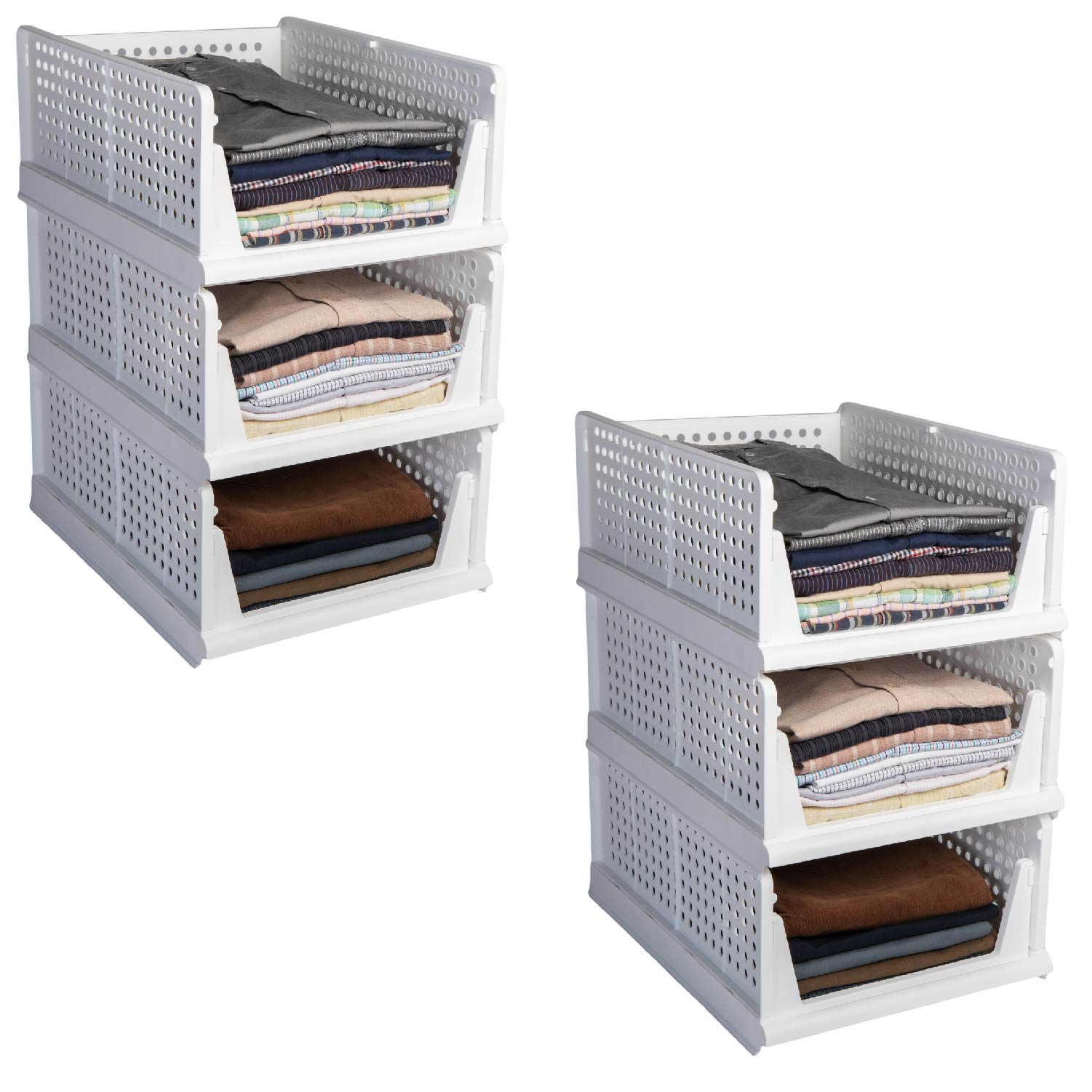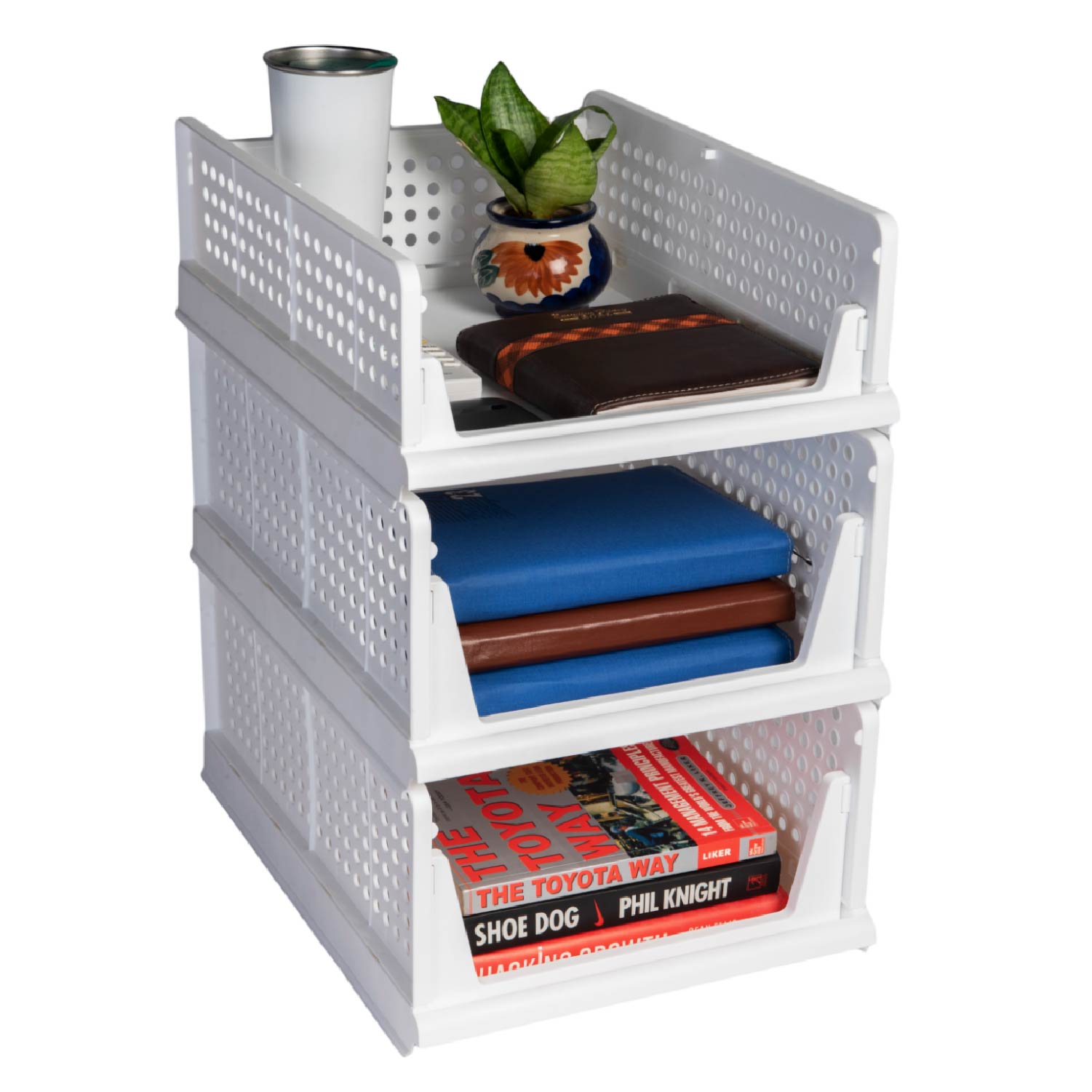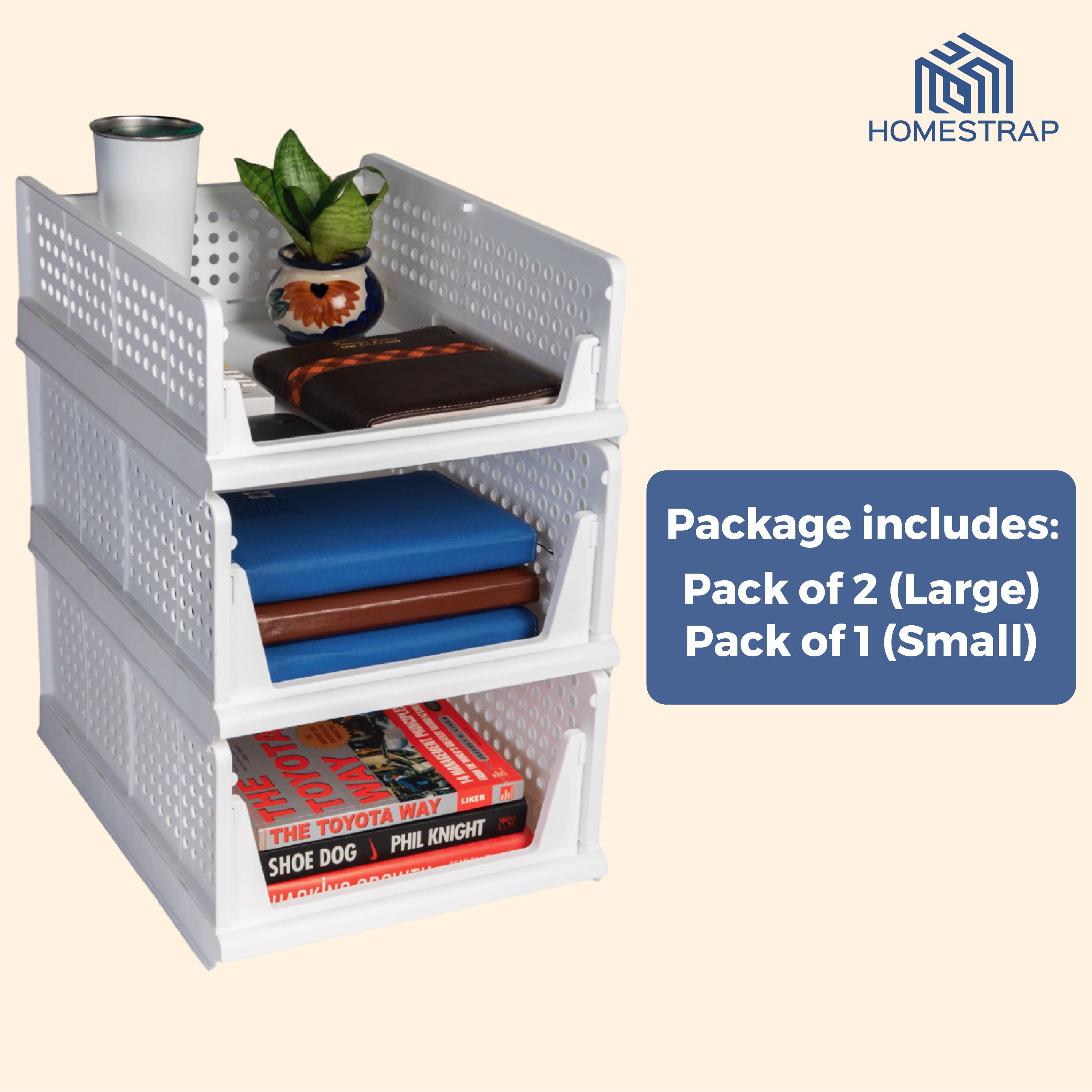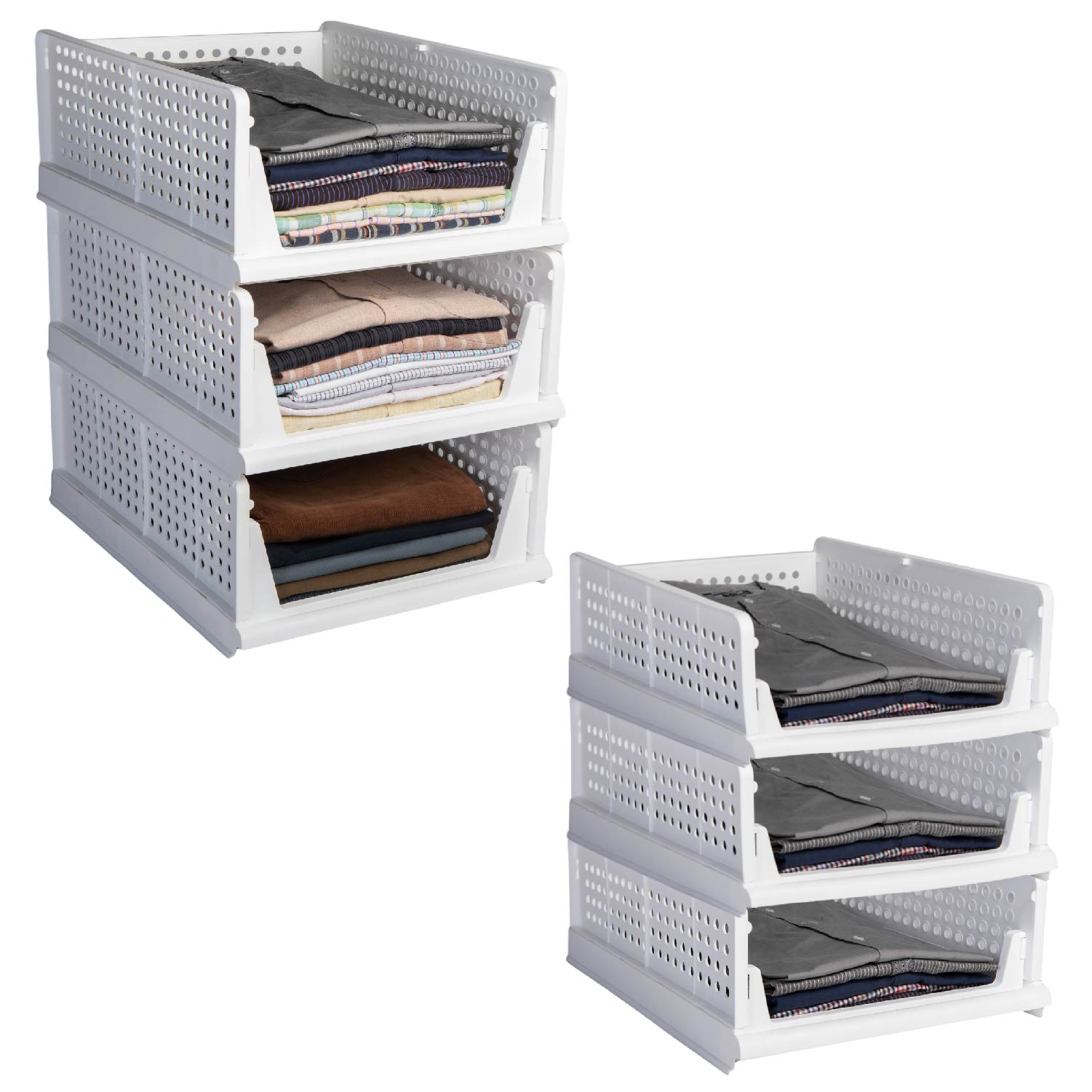 Stack it up | Plastic Clothes Stacker | Foldable | Wardrobe Storage Organizer
Specs & Features:

Material: plastic, Color: white
Dimensions: Large - length 44cm, width 34cm, height 19cm, Small - 

length 44cm, width 34cm, height 15cm

The foldable shirt stacker with the easy pull-out design of the stacker makes life easy as your folded shirts, tops, clothes, etc. Will not fall while taken out as well as the iron will be intact.
Stackable shirt stacker which makes home space organized, max the use of vertical space. Easy to assemble and disassemble.
Convenient to know clearly what's inside, perfect to keep things as it is. Easy to clean.
The stackers is convenient to store your lightweight items such as shoes, clothes, toys, snacks, files, etc. Suitable for bathroom, bedroom, kitchen, living room, office, and lobby.

Shirt Stacker is a smart and convenient solution for organizing and storing shirts. The product features a unique design that allows for efficient and space-saving storage of shirts in a neat and organized manner. The stacker is made from high-quality materials that are durable and long-lasting. It is perfect for keeping shirts wrinkle-free and in good condition. This product is ideal for use in closets, dressers, or any other storage area. It is easy to use and helps maximize space, making it a great choice for anyone who wants to keep their shirts looking their best.