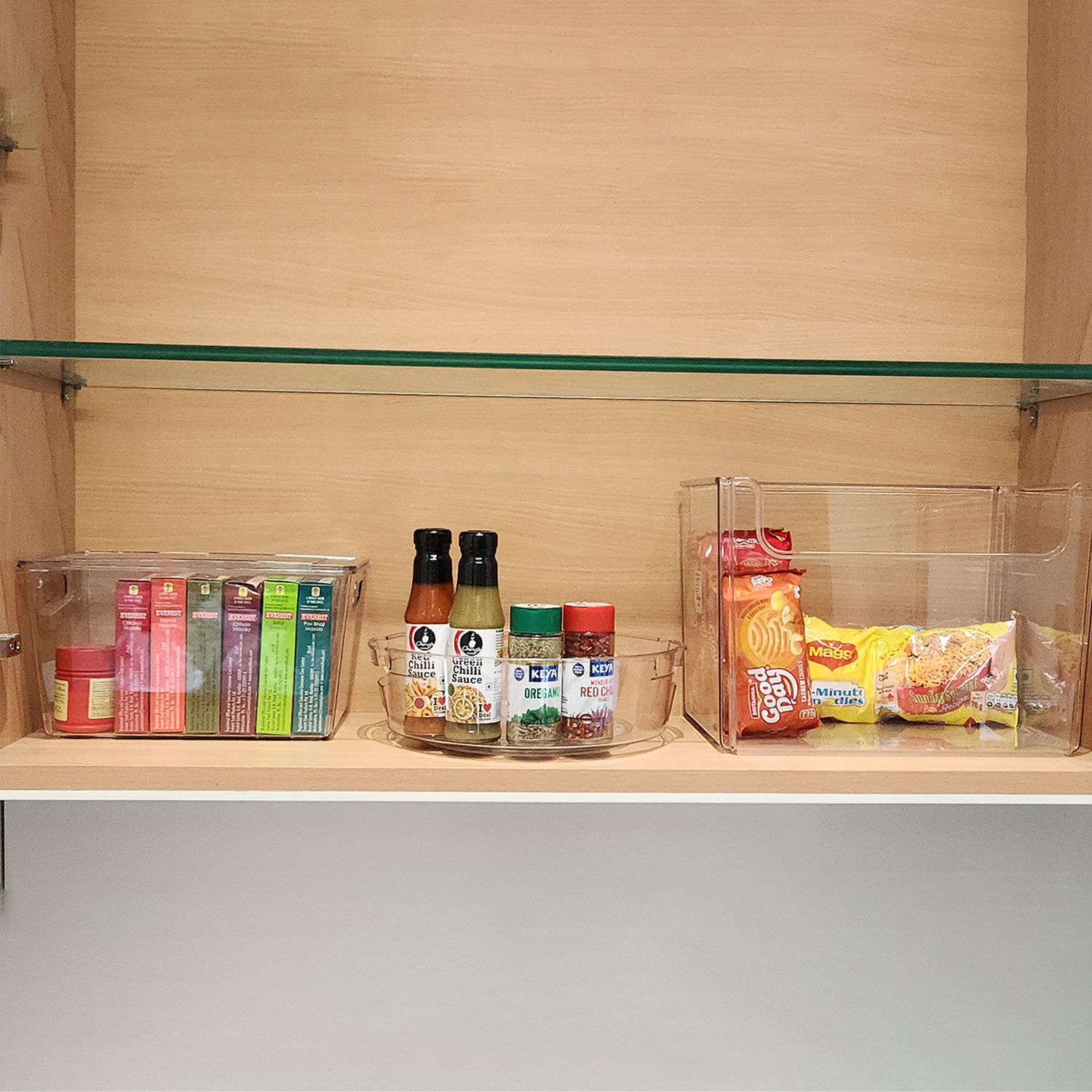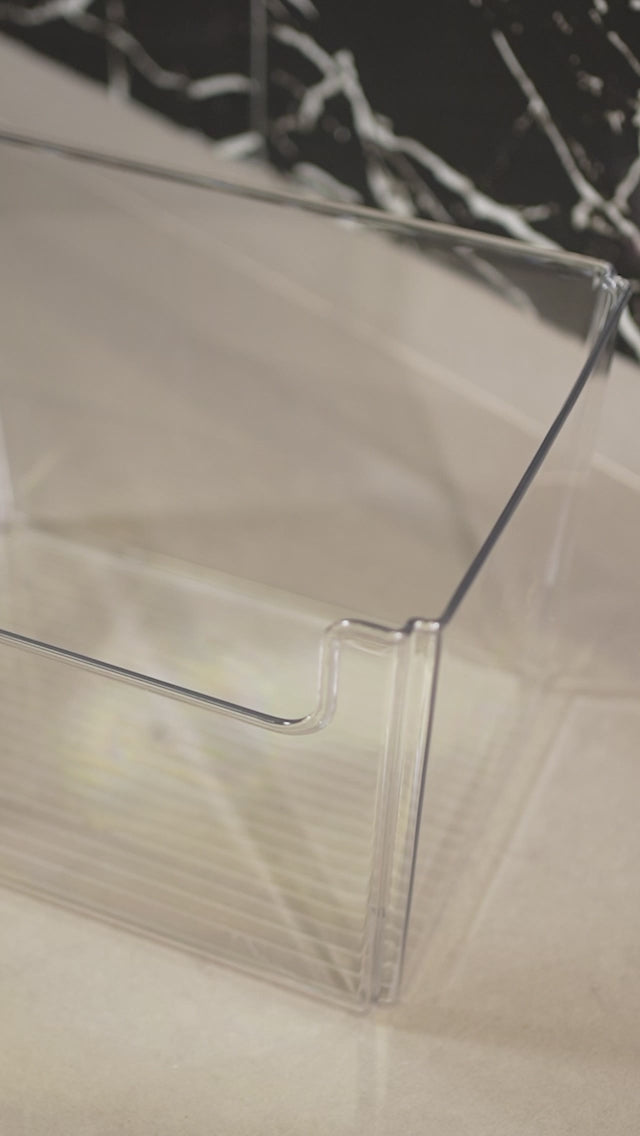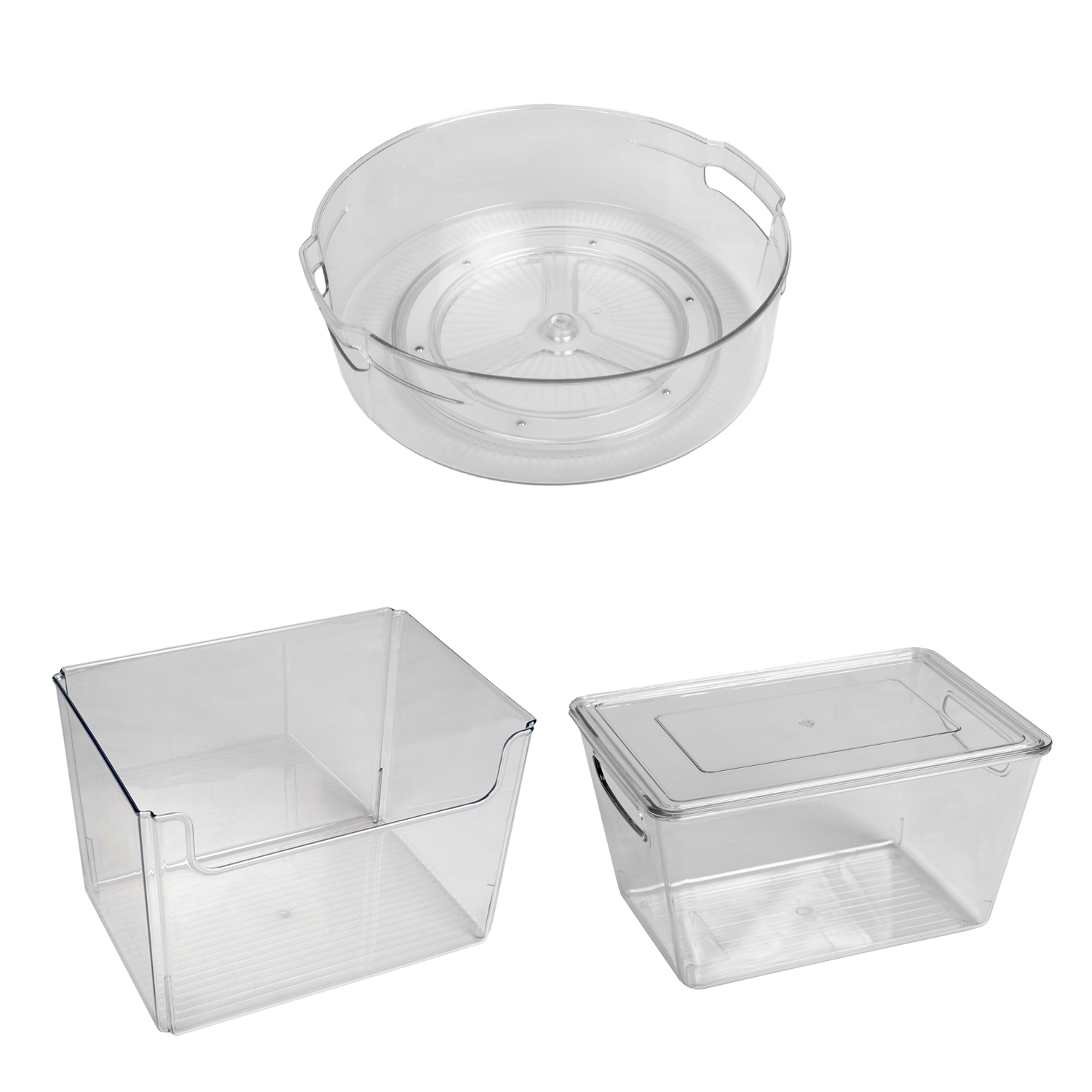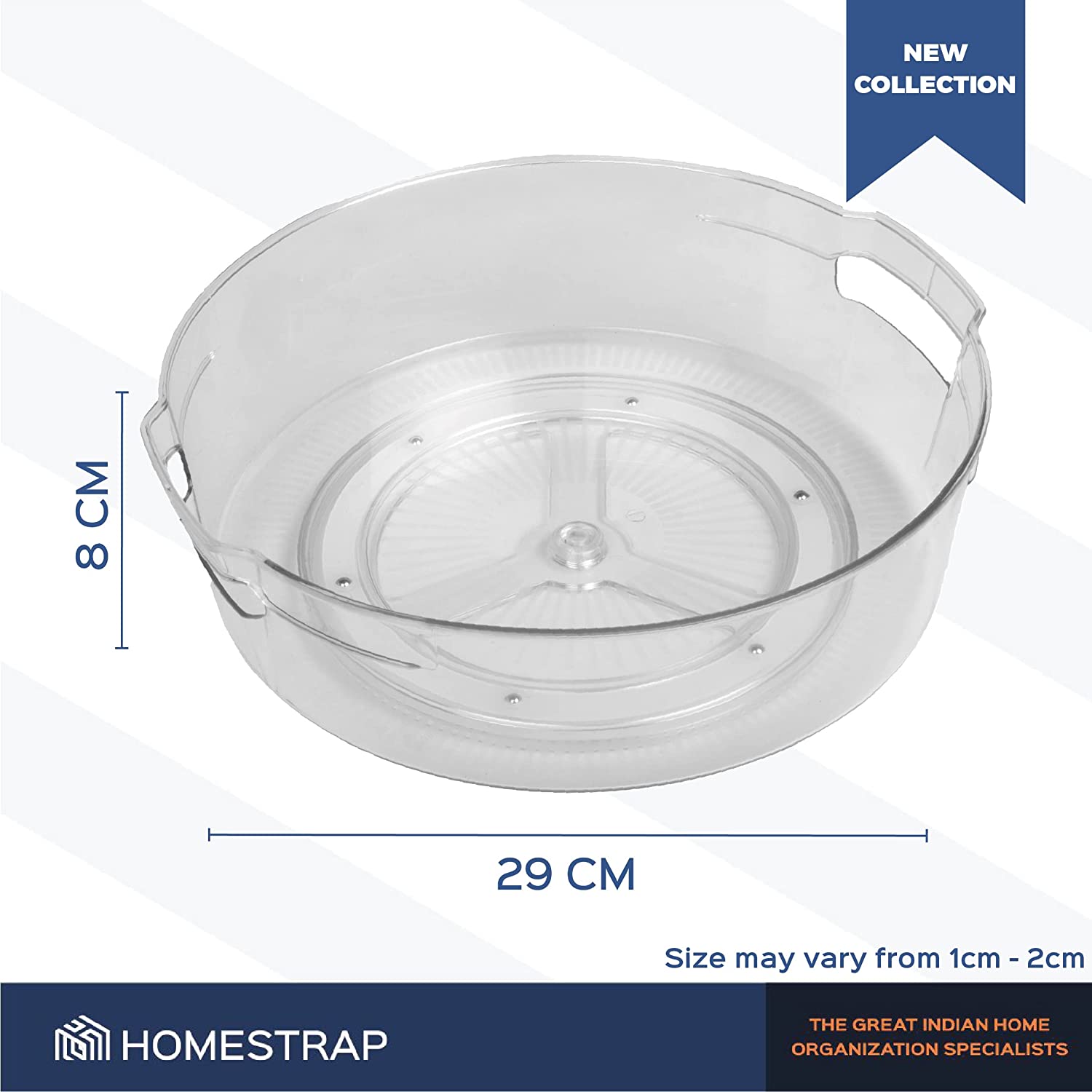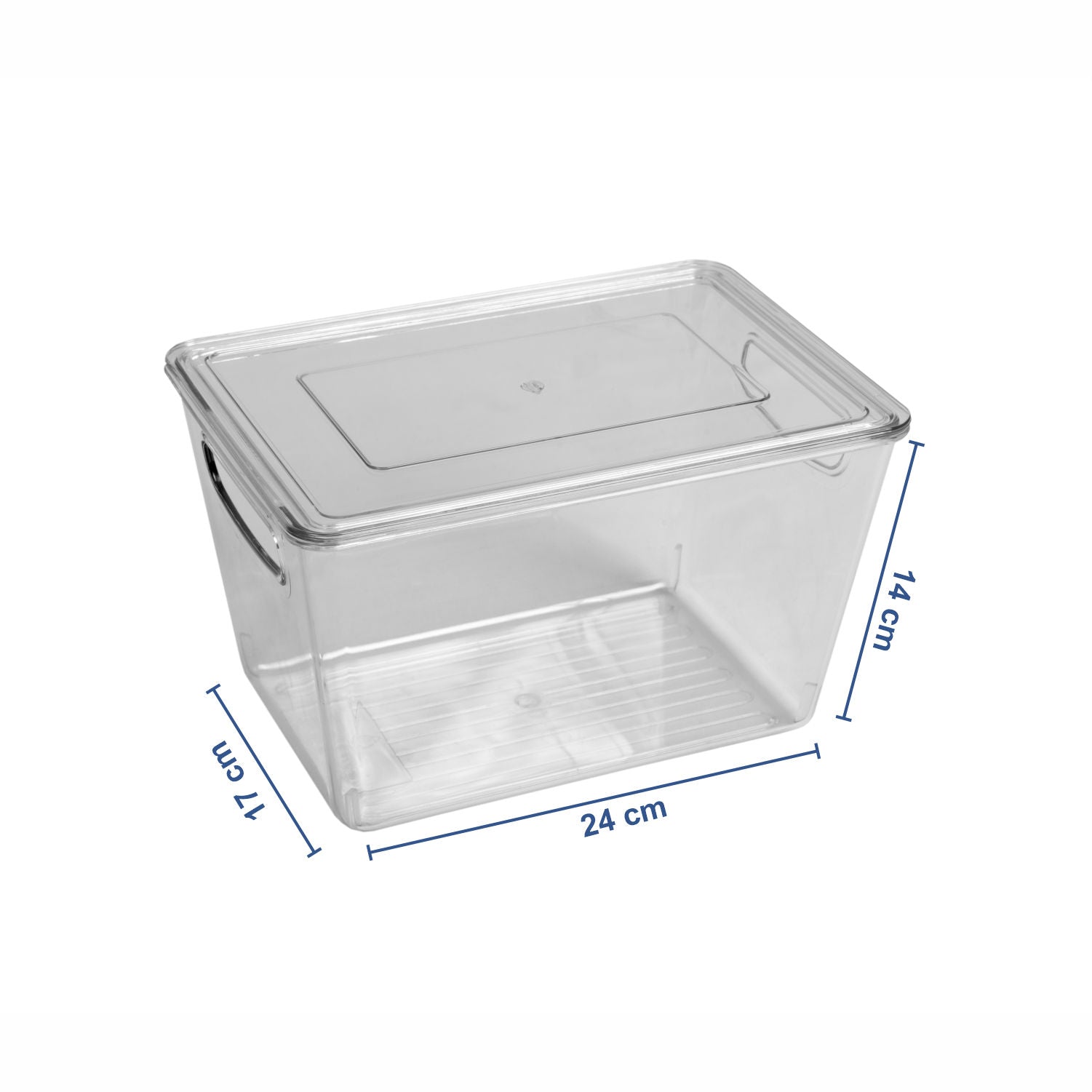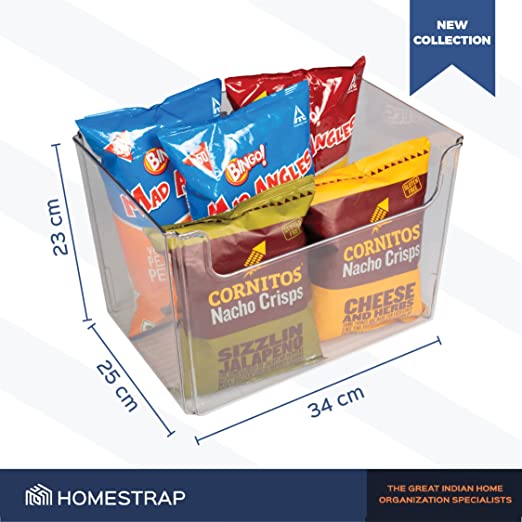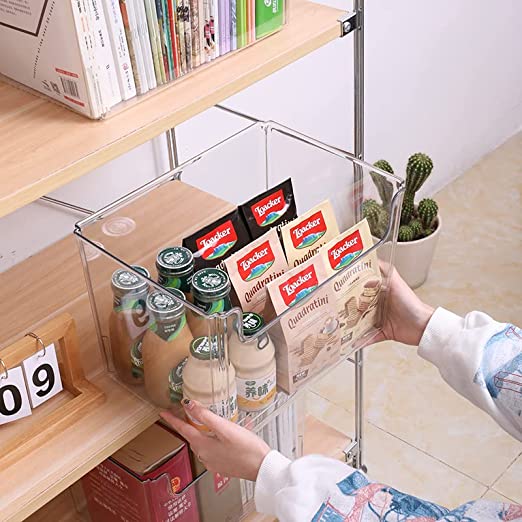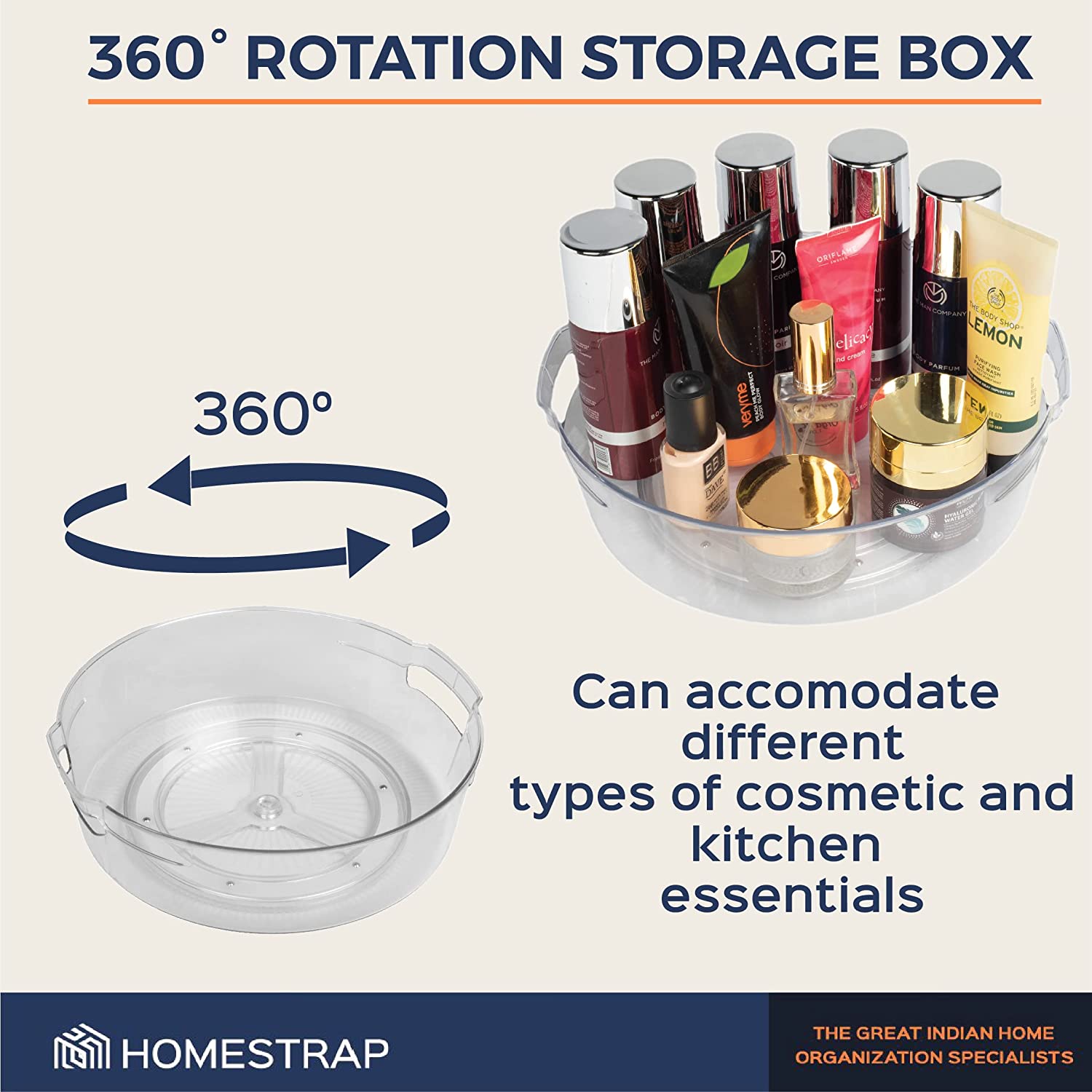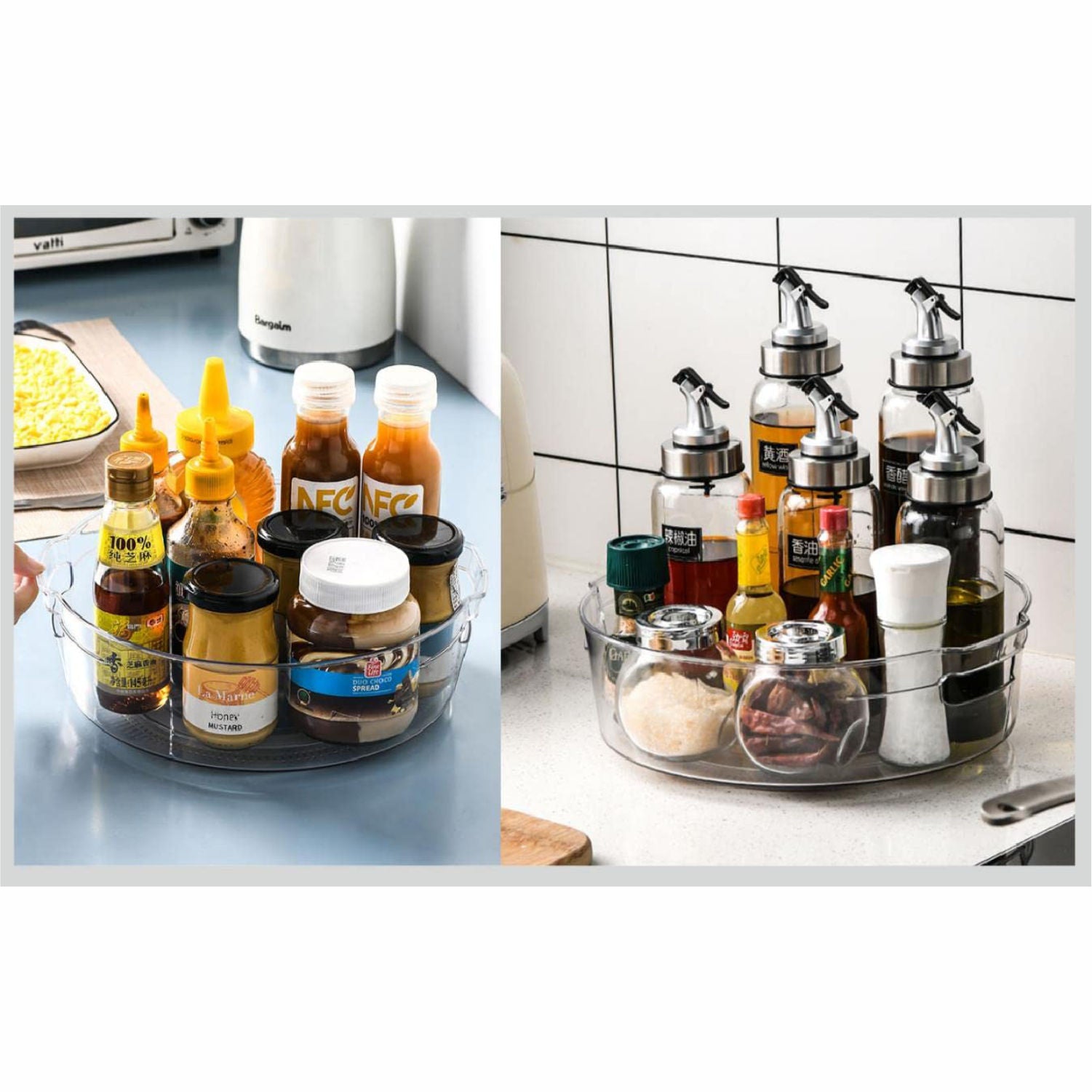 Kitchen Organizer Kit


Specs & Features:
Material: Made of durable PET material which is durable and BPA-free

Color: Transparent

The rotator tray has a rotating design with a handle that keeps all items visible and easy to access. The tray can be used for bottles, sauces, spices, sugar, and pickles.

This Large Storage Bin With a lid is portable and stackable, and built-in, easy-grip side handles make it easy to transport from place to place. the bin can be used inside the fridge for storing items.

The storage bin is best for storing & organizing kitchen items (groceries, bottles, jars, packets)and carrying them anywhere.

Easy Care - clean with mild soap and water; Do not place in dishwasher.
Organize your kitchen and maximize your storage space with our Kitchen Organizer Kit. This kit includes three essential pieces to keep your kitchen clutter-free and tidy. The 360° Multi-Purpose Rotating Organiser Tray is perfect for storing spices, condiments, and other small items. With its rotating design, you can easily access items from any angle, making it a must-have for any busy kitchen. The Clear Storage Bin is great for keeping larger items like snacks, chips, and pulses packets organized and visible. Made of durable, high-quality plastic, this bin is easy to clean and will last for years to come. The Large Storage Bin With a lid is ideal for storing bulk items like flour, sugar, and rice. The lid keeps your ingredients fresh and prevents spills and messes. Made of sturdy plastic, this bin can withstand heavy use and is a great addition to any kitchen. All three pieces in this kit are designed to work together to help you make the most of your storage space. They are easy to clean and maintain, and their sleek, modern design will complement any kitchen decor. Get organized today with our Kitchen Organizer Kit!