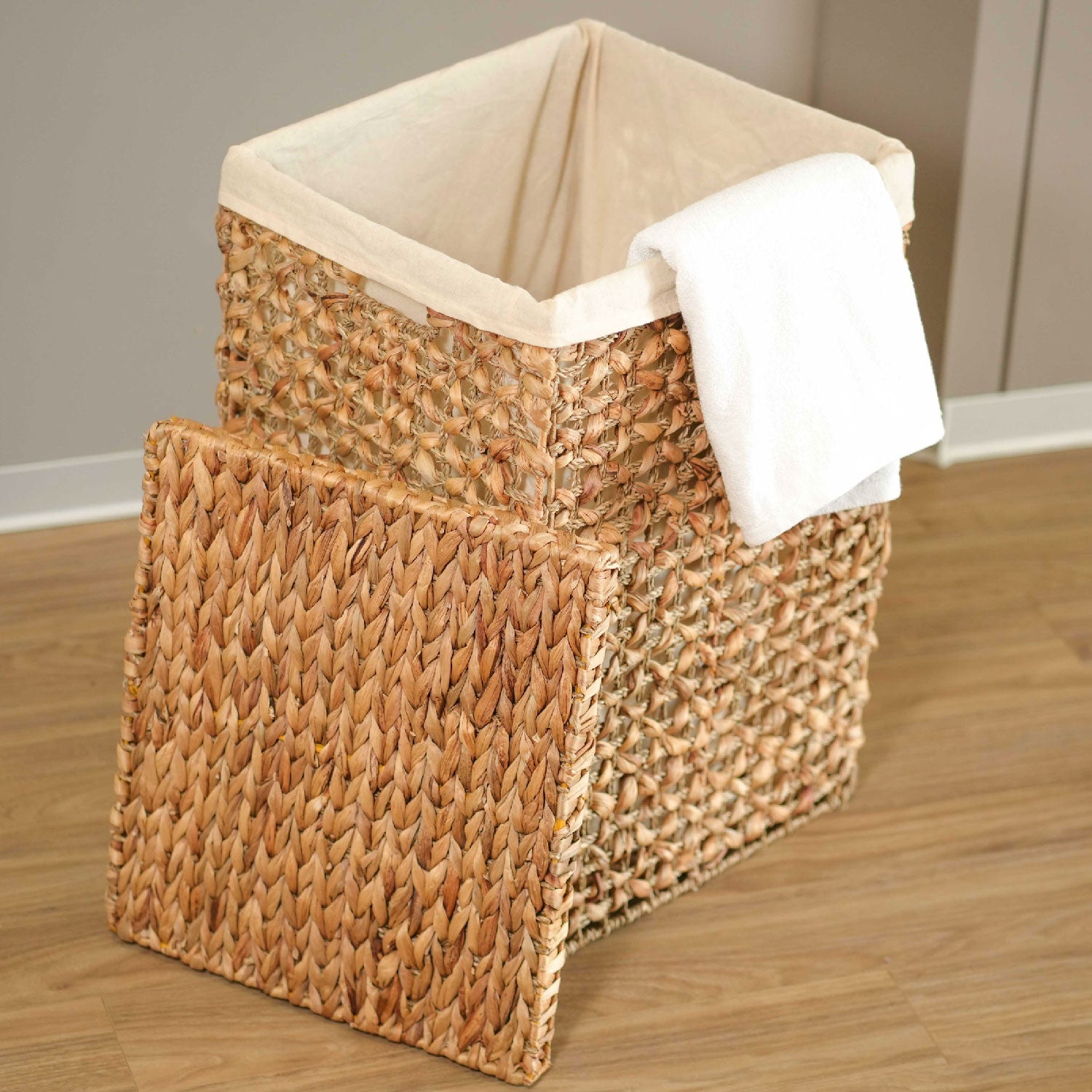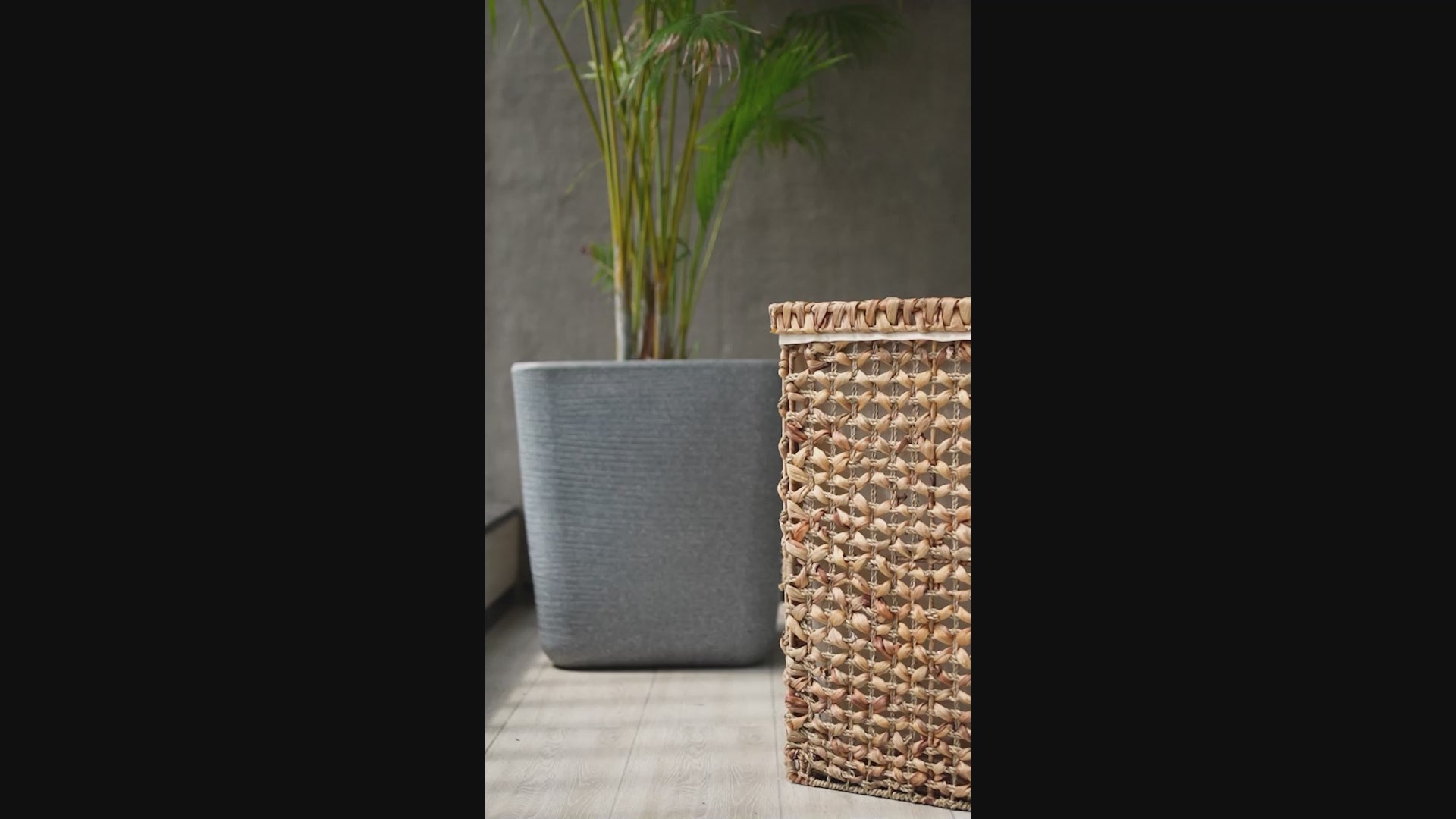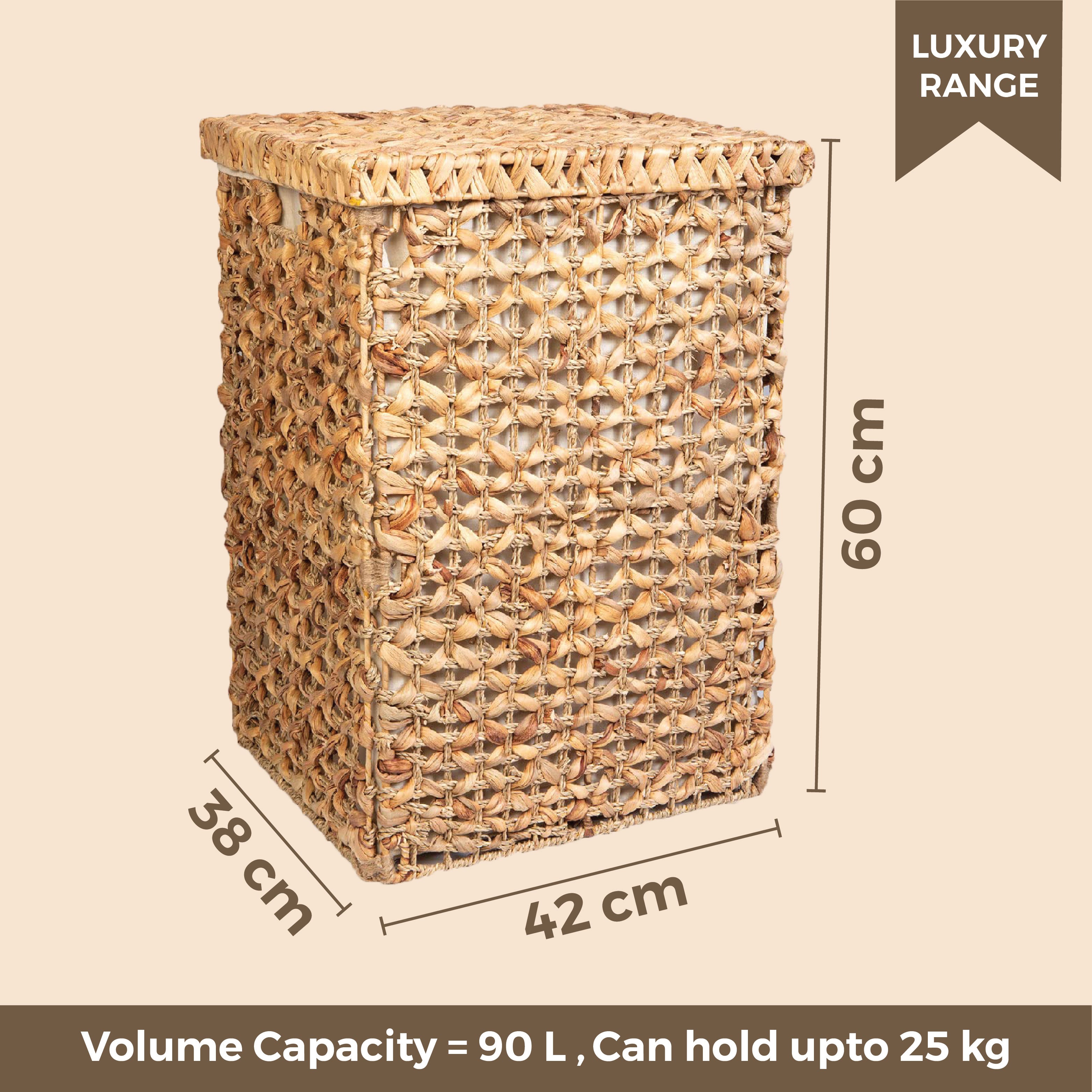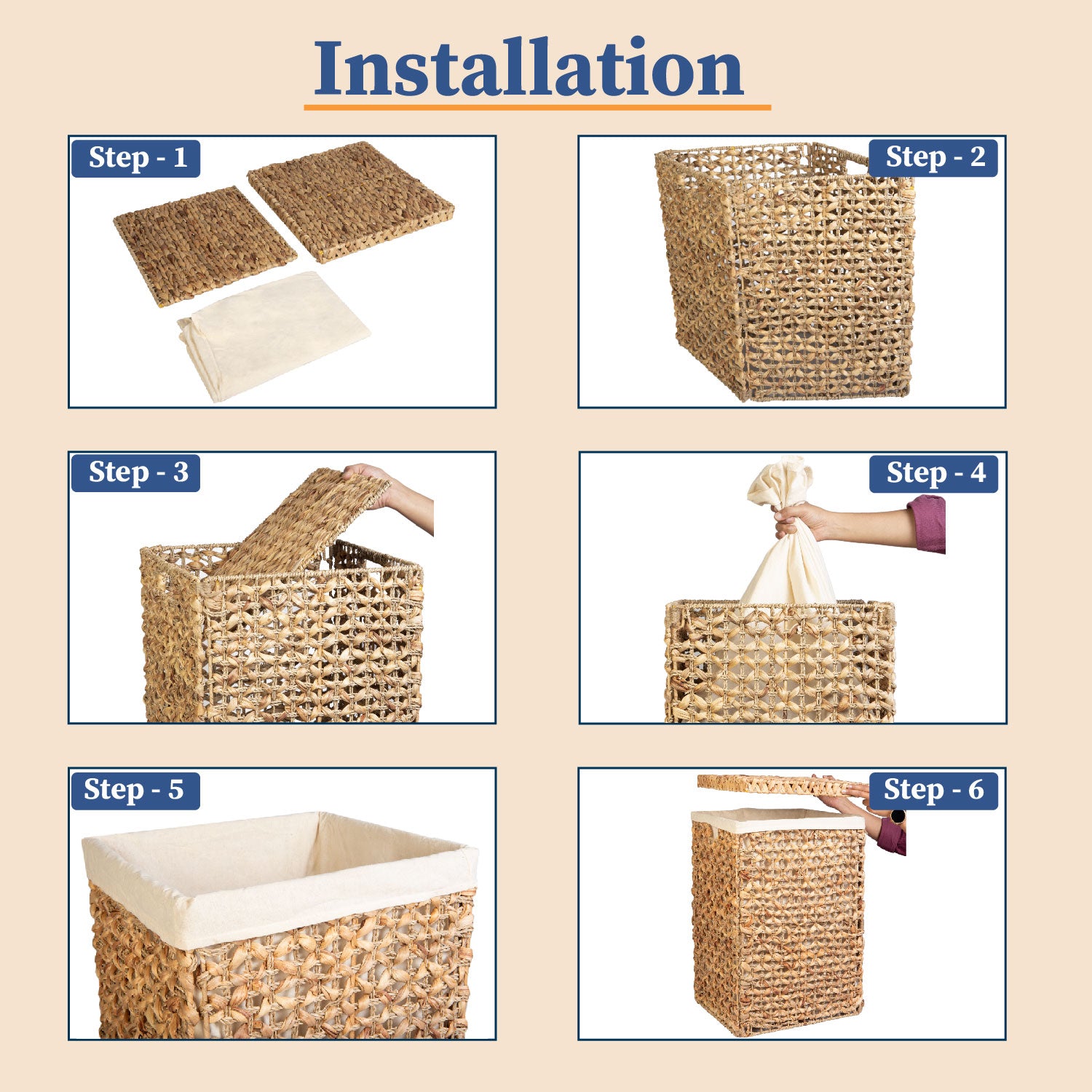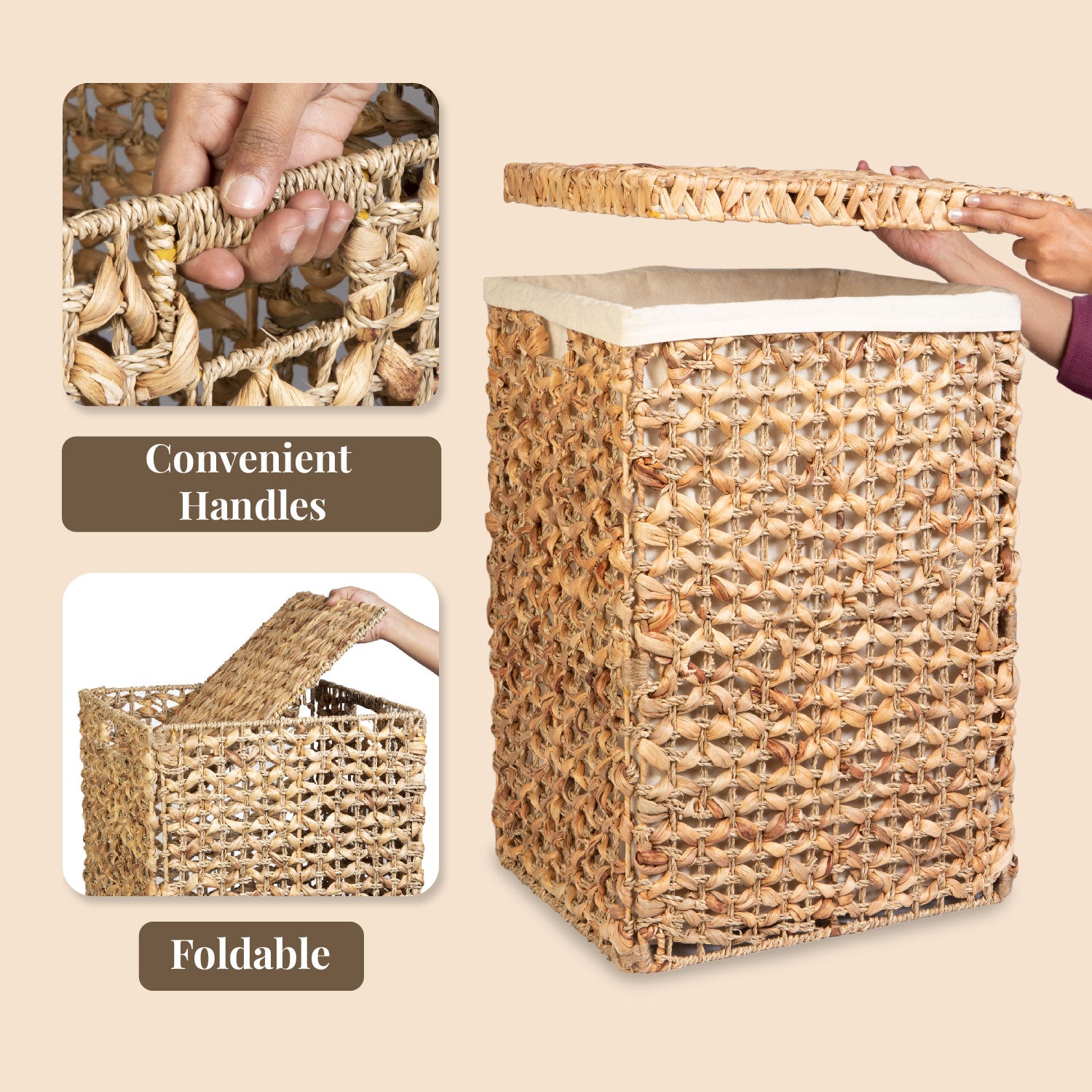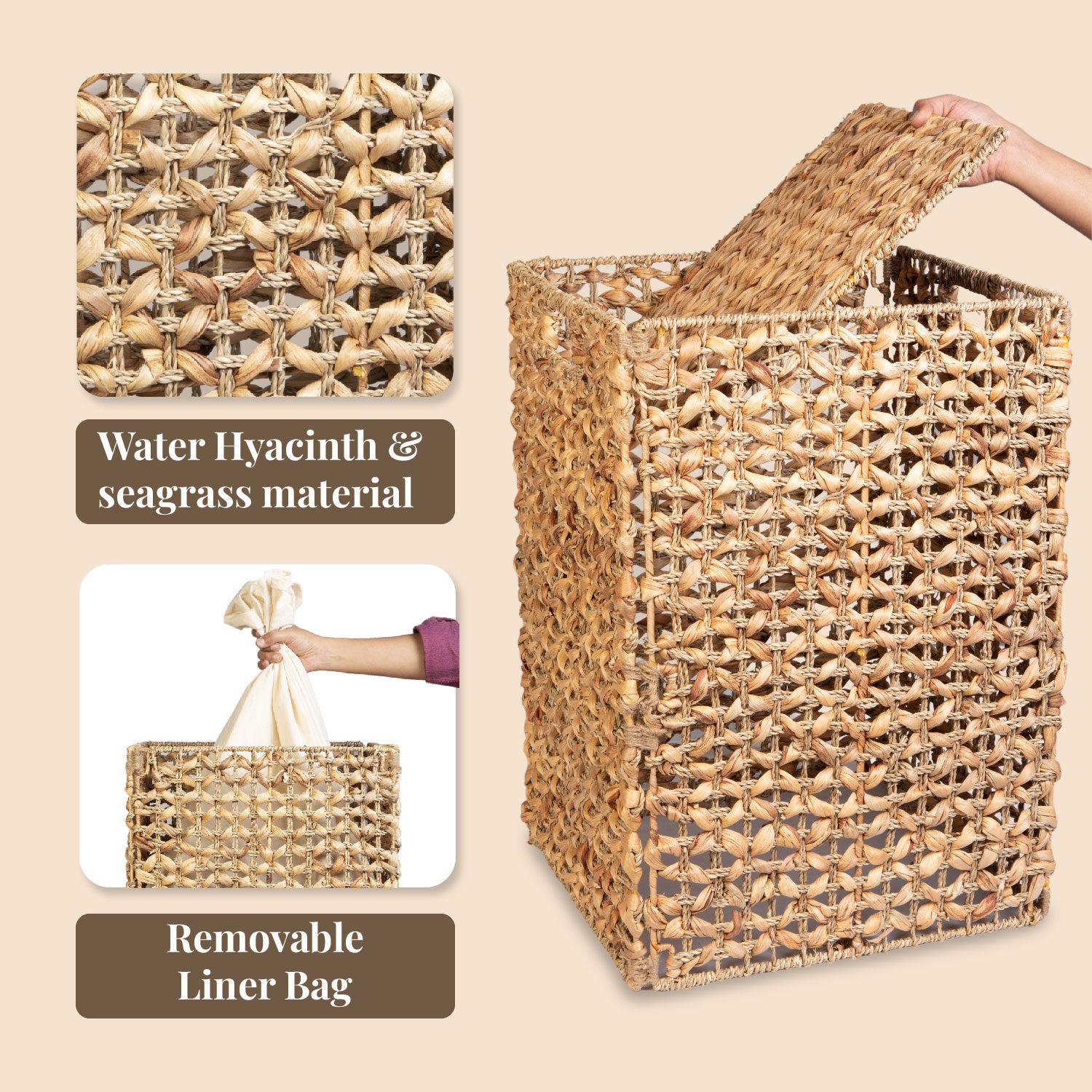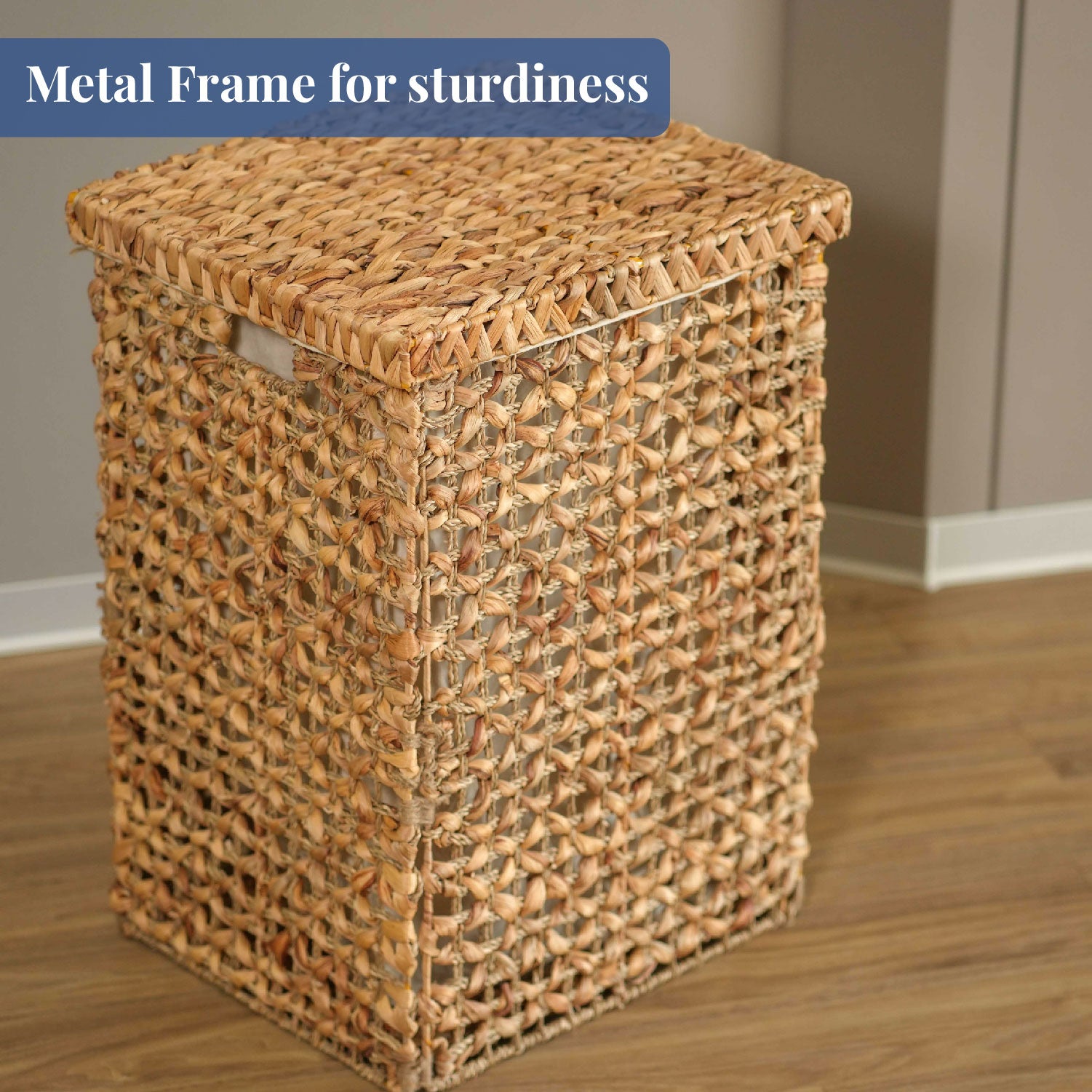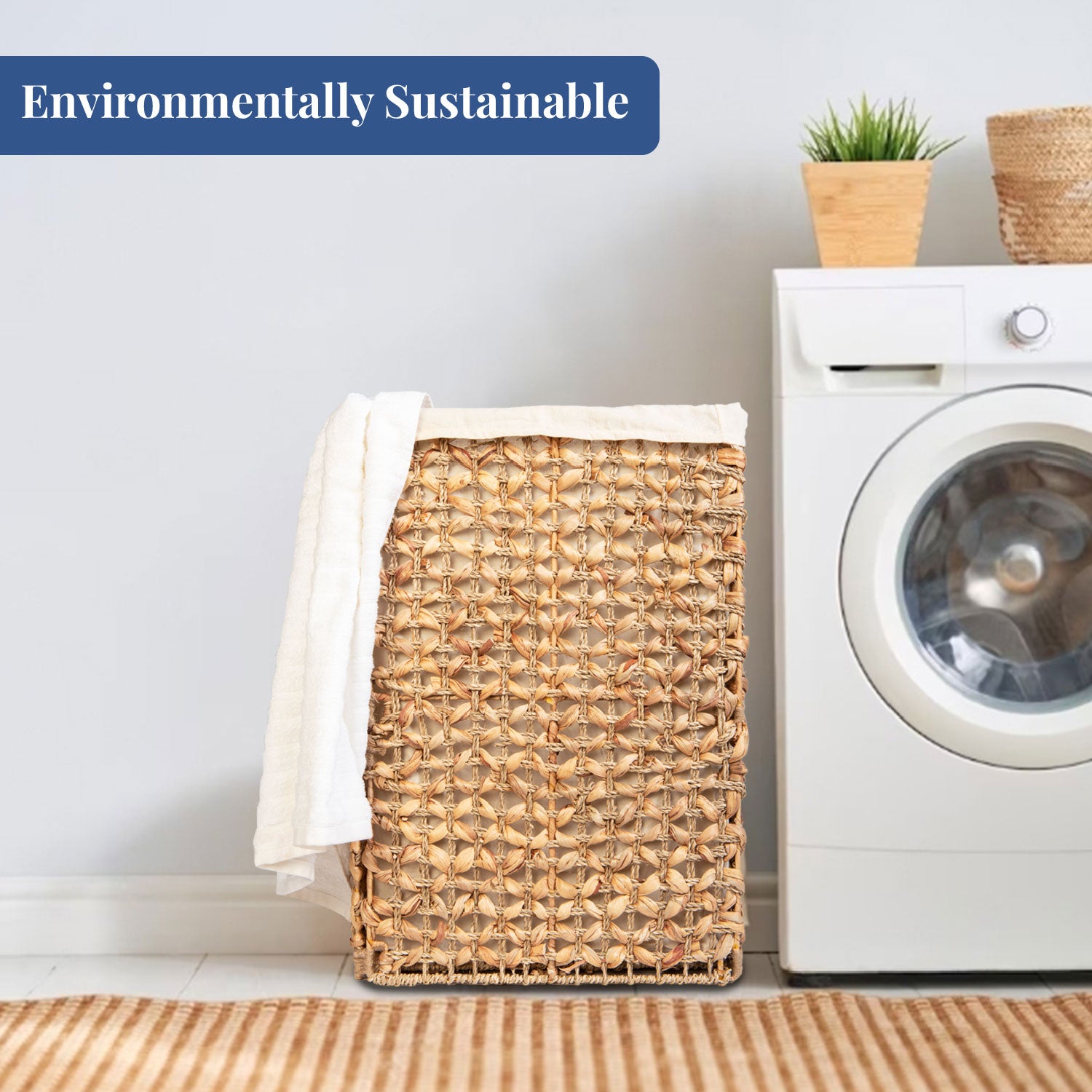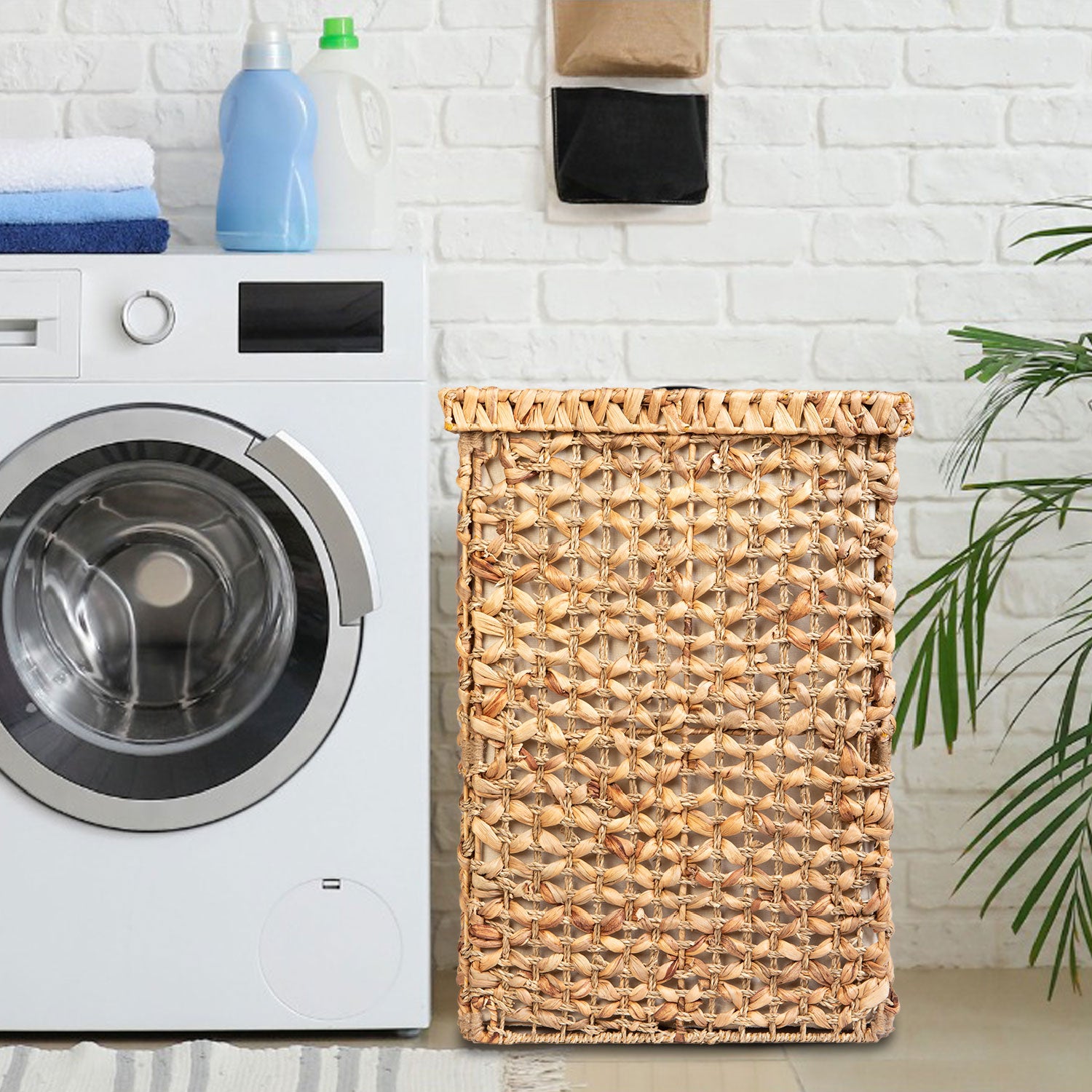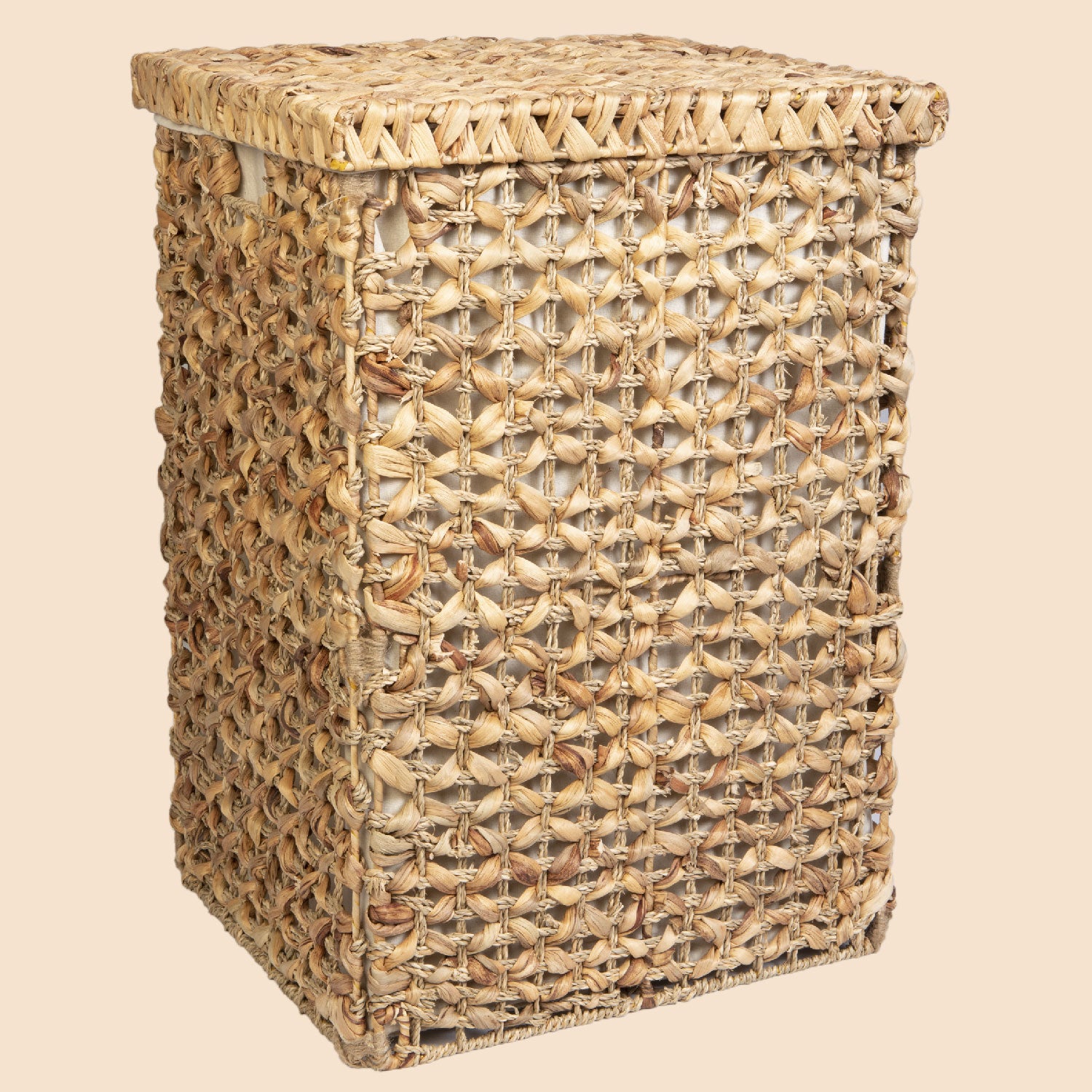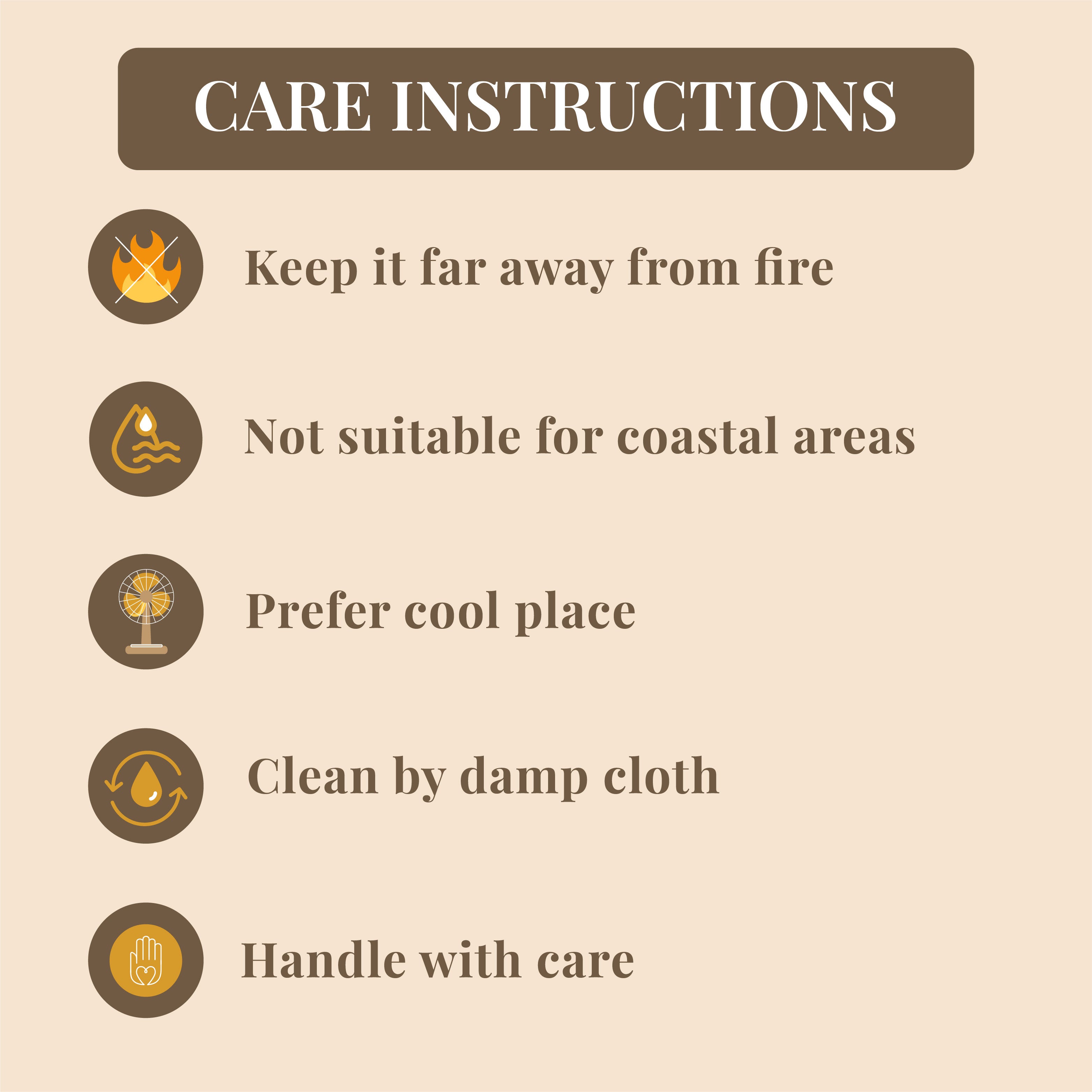 Hyacinth Haven Hamper | Laundry basket with Lid and Handle
Specs and Features:

Material: Made up of Water hyacinth and sea grass. The Structure is made up of a metal frame and has an inner liner lining.
Dimensions: Length 42cm, Width 38cm and Height 60 cm, Volume capacity is 90 liters and can hold up to 20 kgs.
Keep smells in and dirty clothes out of sight; includes built-in handle
It is easy to assemble and use as well. Folds flat when empty for storage under the bed in your bedroom, or tucked into the closet.
The laundry basket includes one thick linen liner inside the basket which is a durable and removable bag

Hand Woven Portable Laundry Bin Basket with Built-in Handles, Household Storage for Clothes, Linens, Sheets, Toys. Organize your laundry easily with this beautiful handwoven Foldable Water Hyacinth Hamper from Homestrap. Fashioned from 100% natural water hyacinth, sea grass, and metal frame. The hamper is designed to be portable and compact; fold it flat when empty for storage in closets and under beds. The hamper features two cut-out handles on either side for easy lifting and a fold-up lid that keeps things from getting in and smells from getting out. Beneath the grass weave is a metal frame that provides support for heavy loads while remaining lightweight. Use it your way: store it in a closet to keep dirty clothes out of sight; roll it from room to room when it's time to gather linens and blankets; carry the bags to the laundry mat or the dry cleaners.