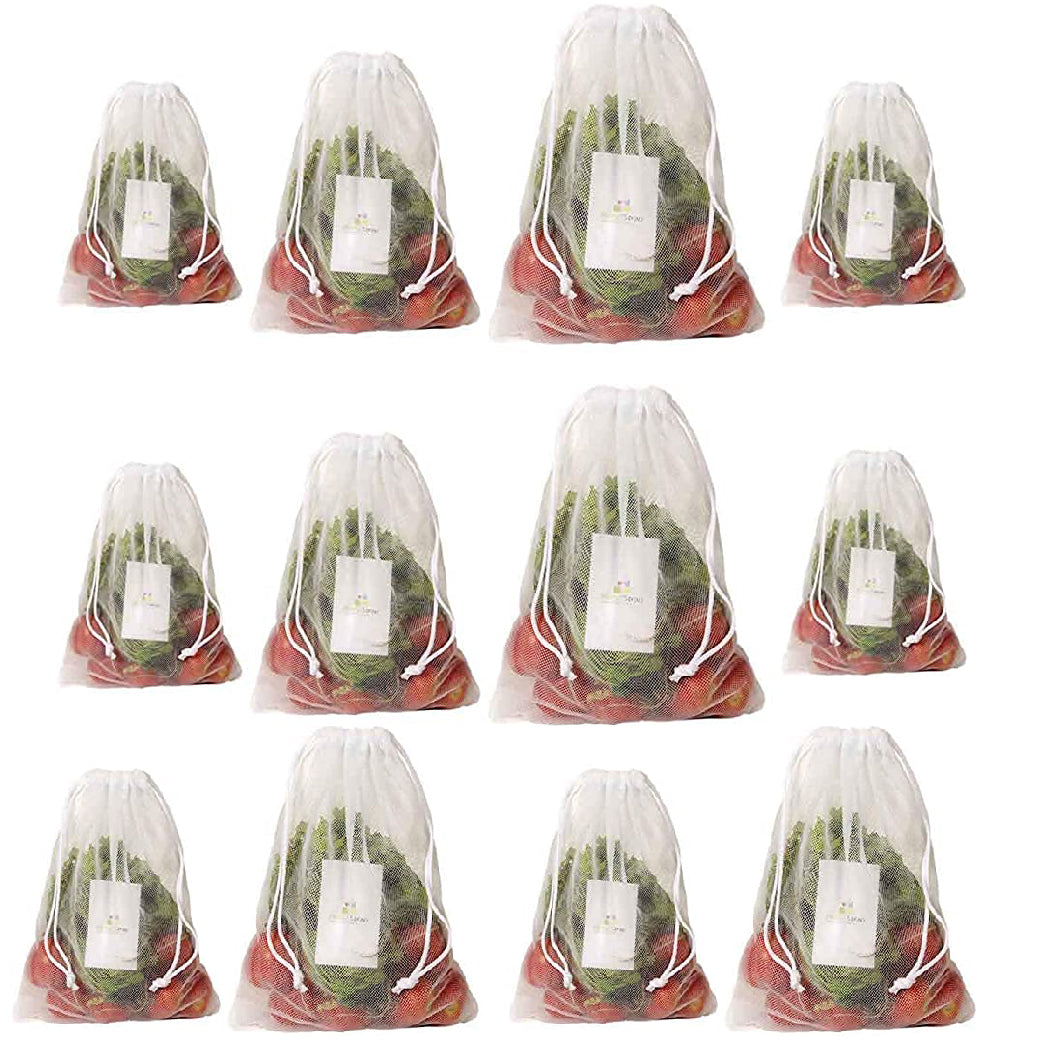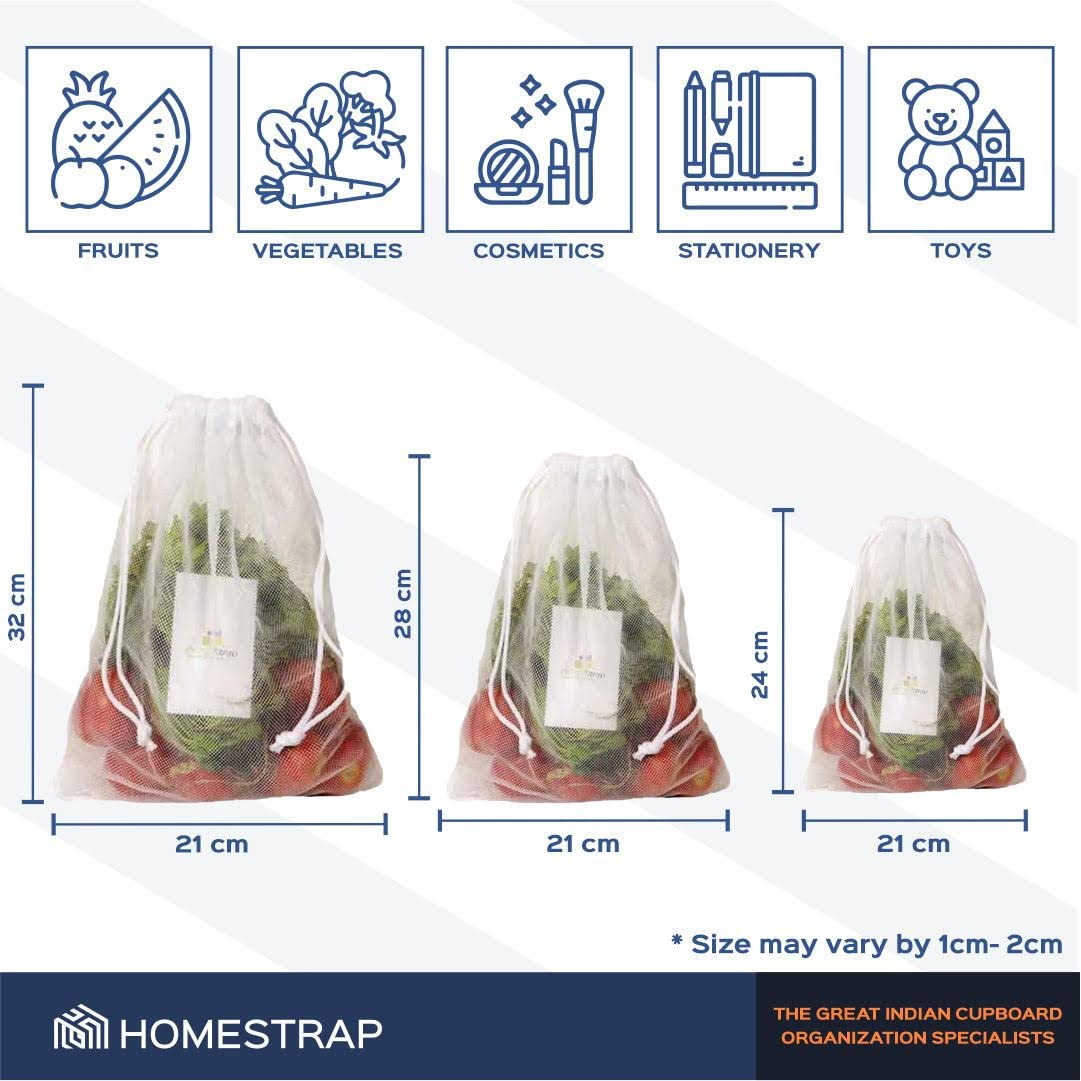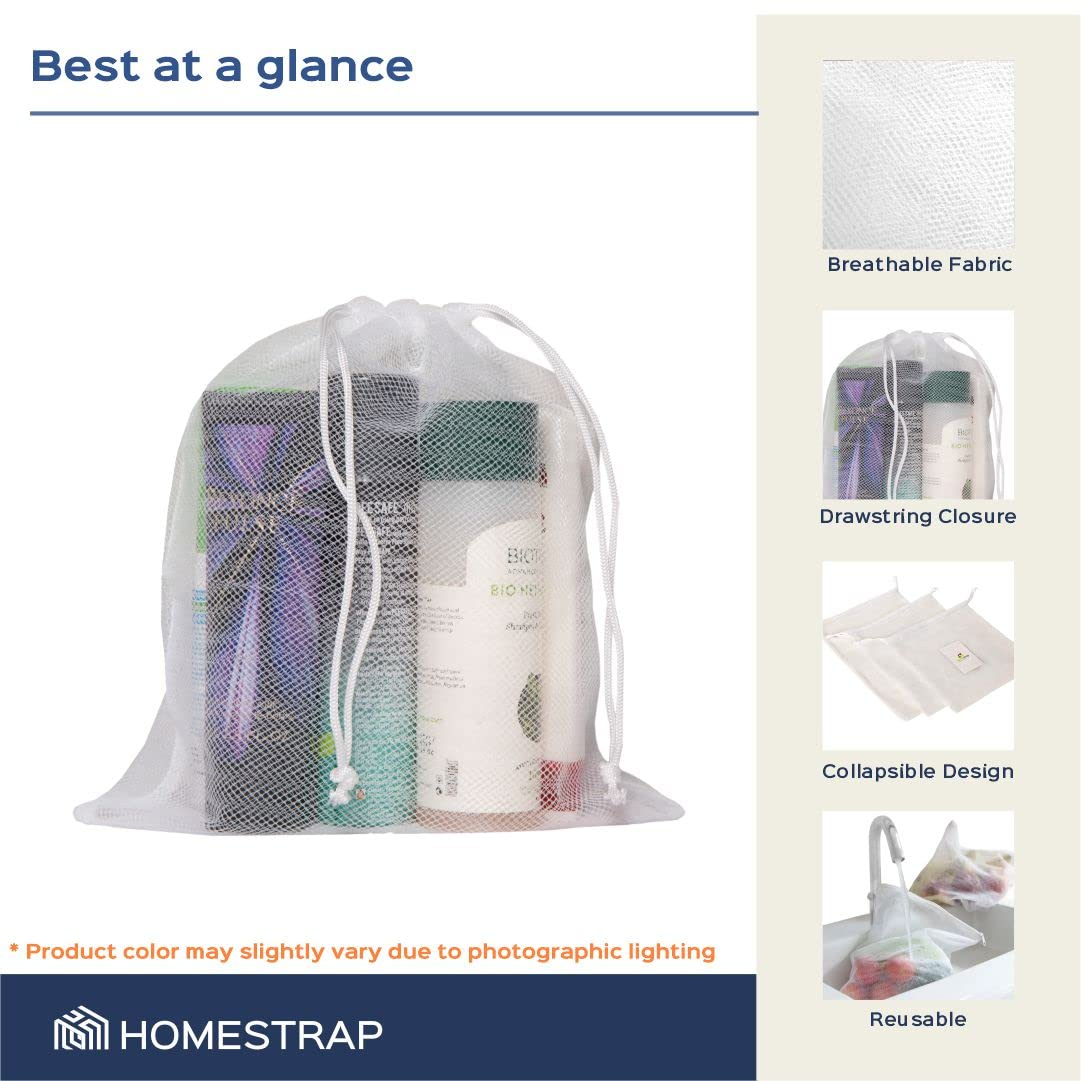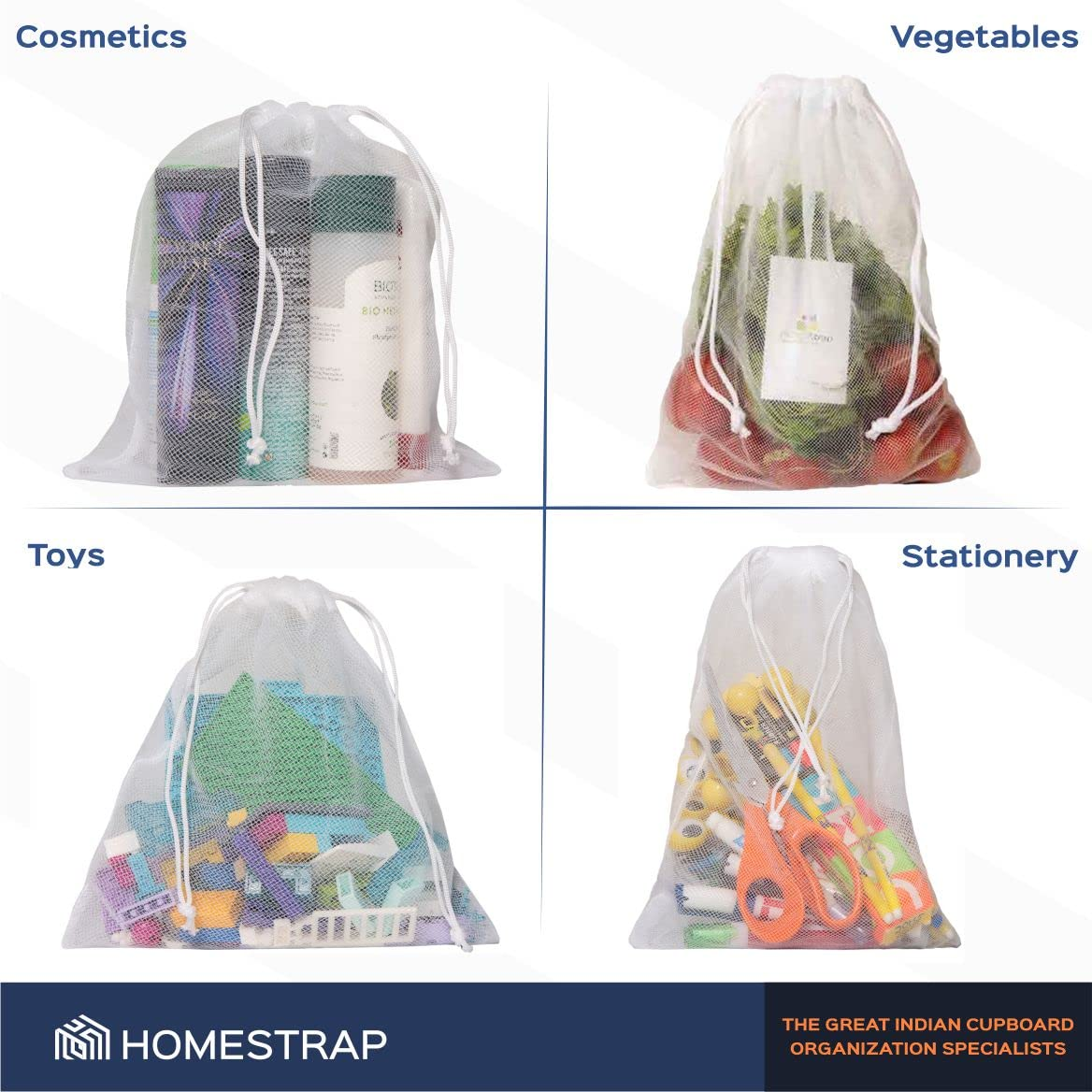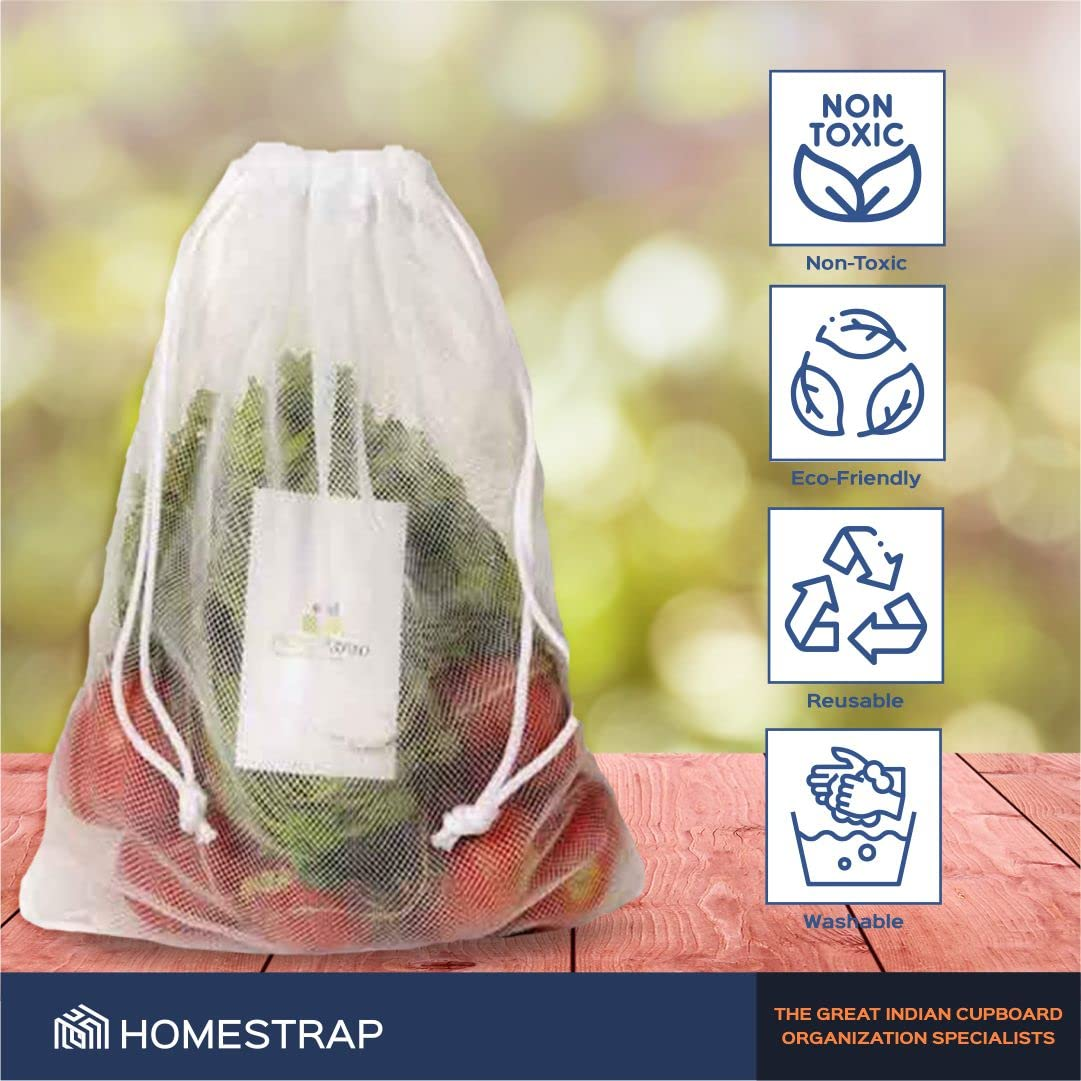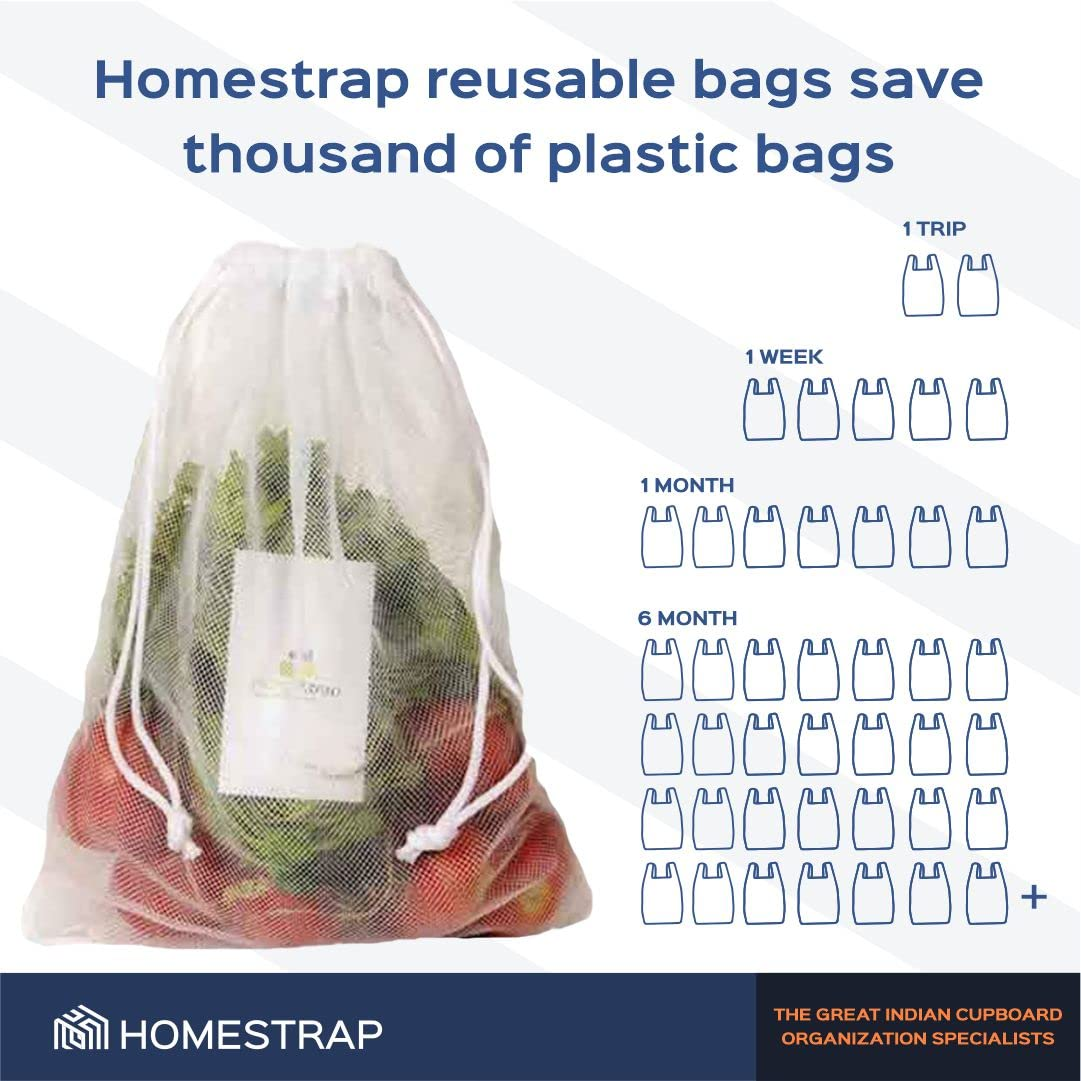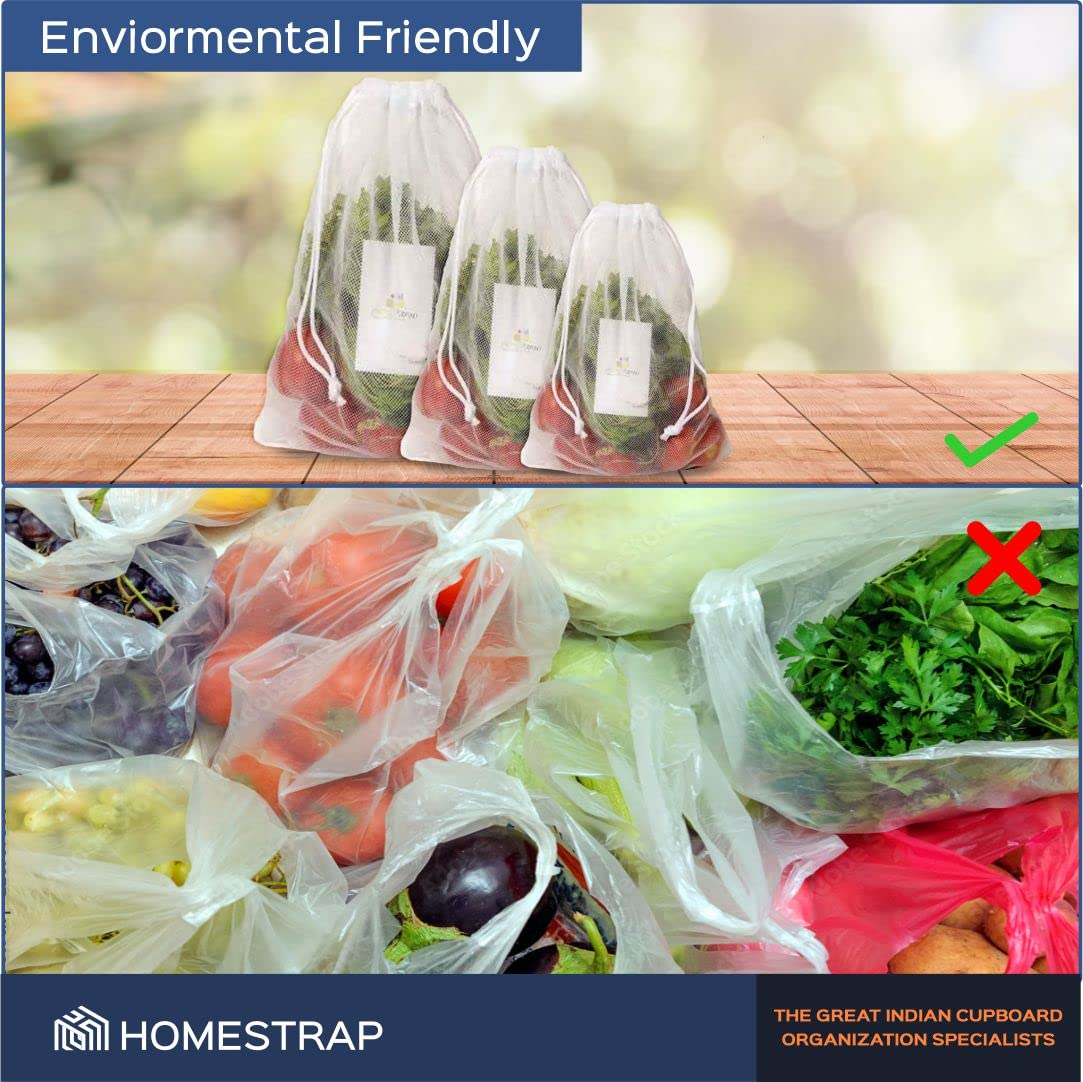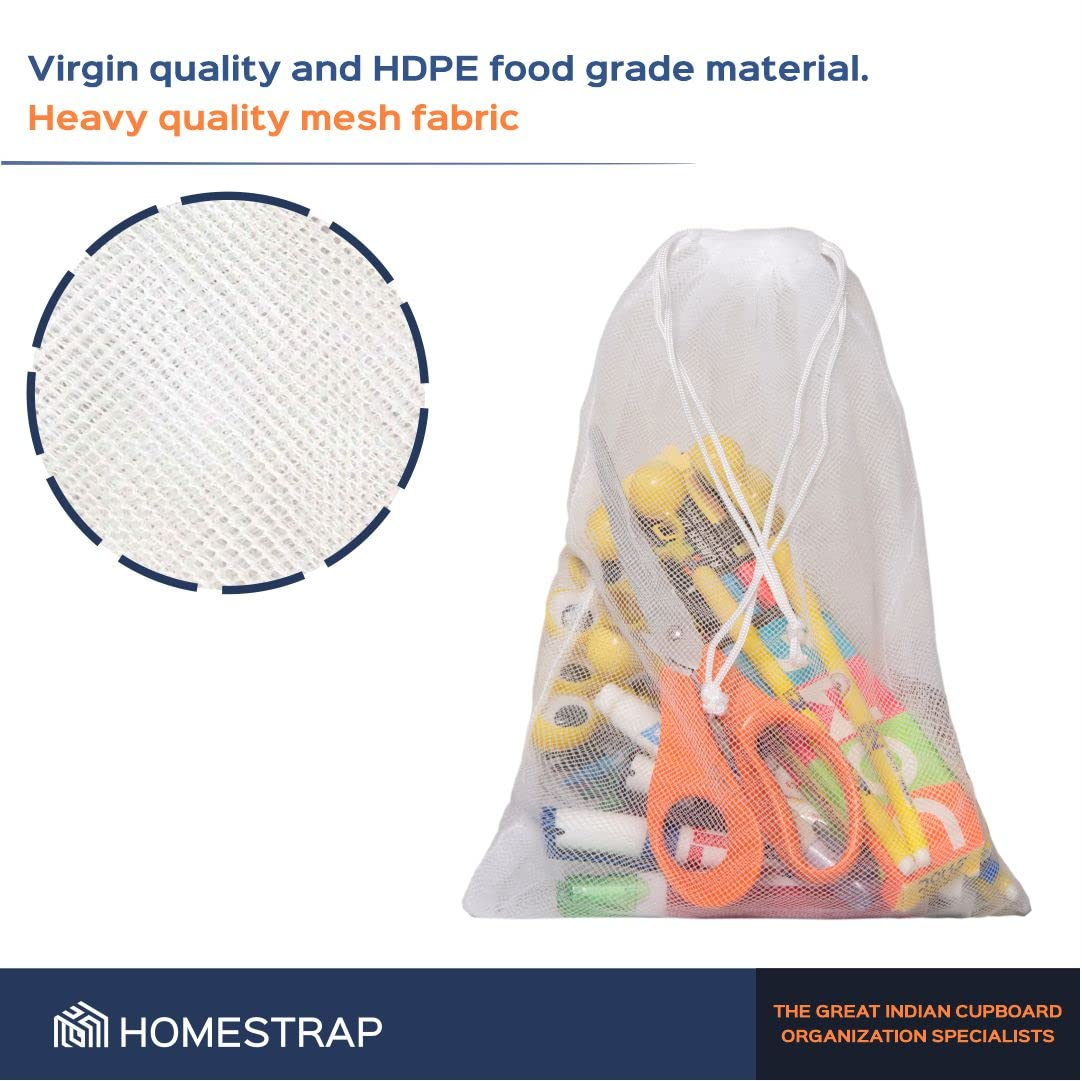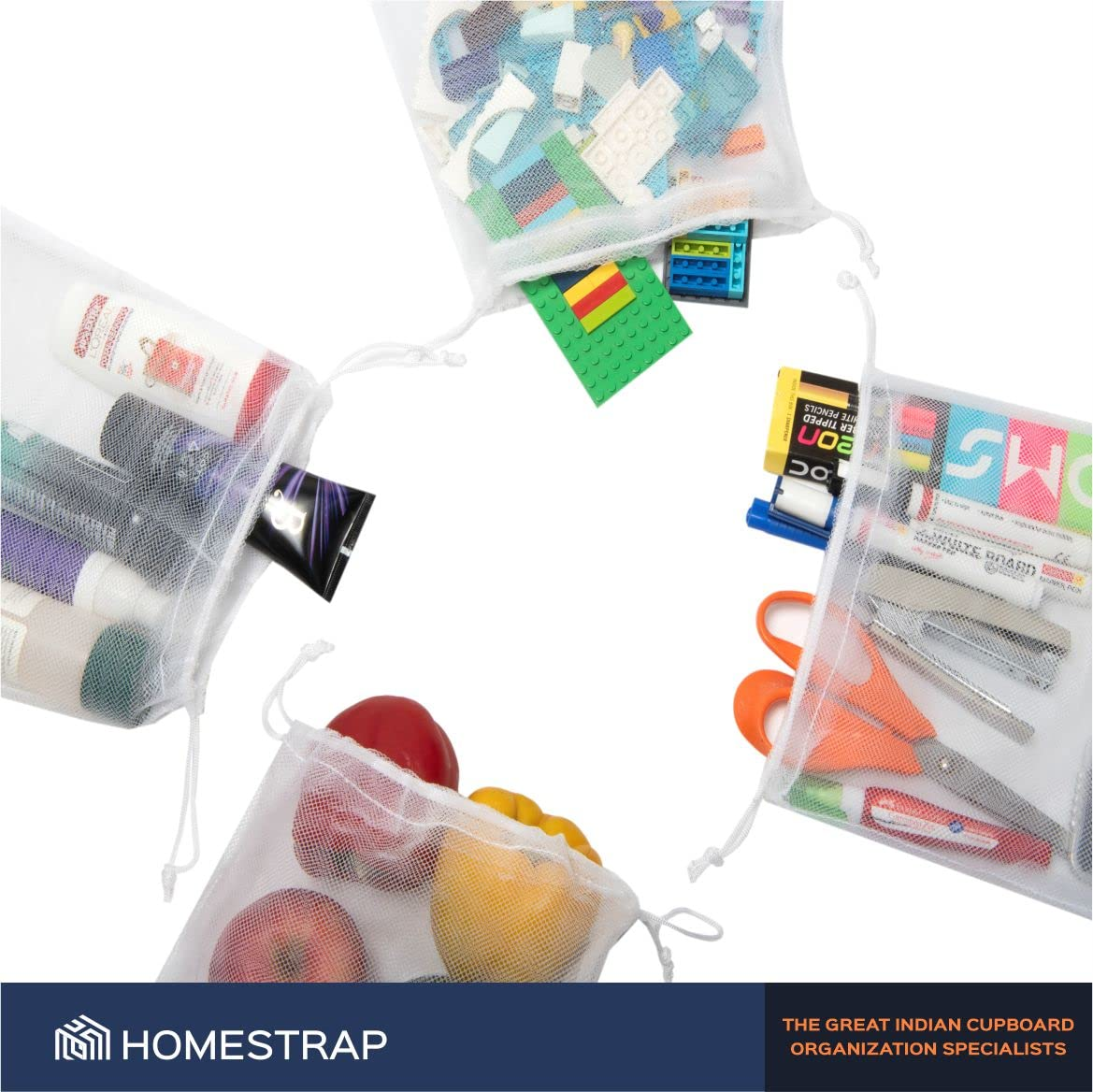 Fridge Vegetable Storage Bag with Drawstring (Pack of 12)
Specs & Features:


Material: Mesh
Dimensions: (L) 24cm, (H) 35cm
Strong & Durable Mesh bags
3 different sizes, Large, Medium, and Small to store things as per your need
Closure: Drawstrings
Handles for easy lifting and holding
Good for storing accessories, cosmetics, shoes, toys, etc.

Homestrap reusable mesh storage bags for fruits, vegetables, toys, accessories, cosmetics, etc. It is made from heavy quality mesh fabric with a drawstring closure for easy opening and closing. The mesh fabric is see-through which gives the ease of easily knowing what is kept inside. The package contains 3 different sizes(4 Small, 4 Medium & 4 Large) to store your fruits and vegetables as per your storage need. These storage bags for the fridge helps to keep your fridge neat and organized.