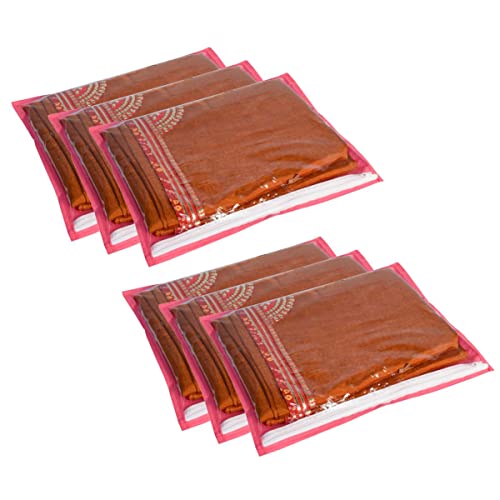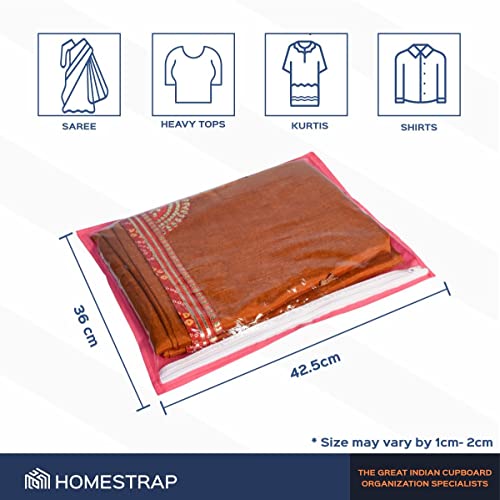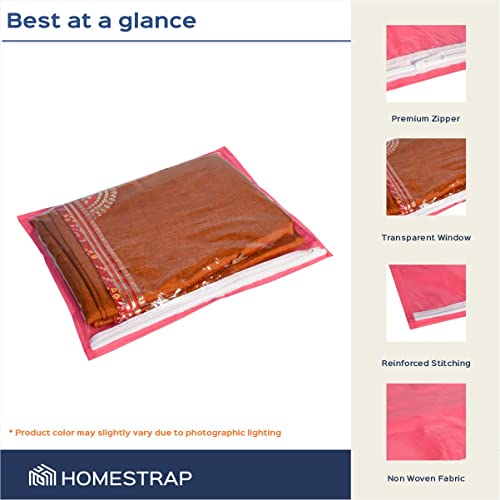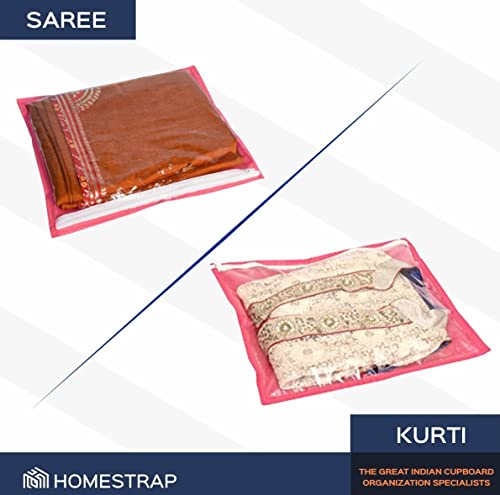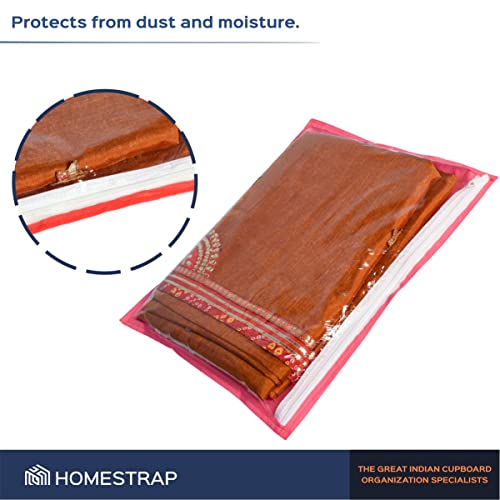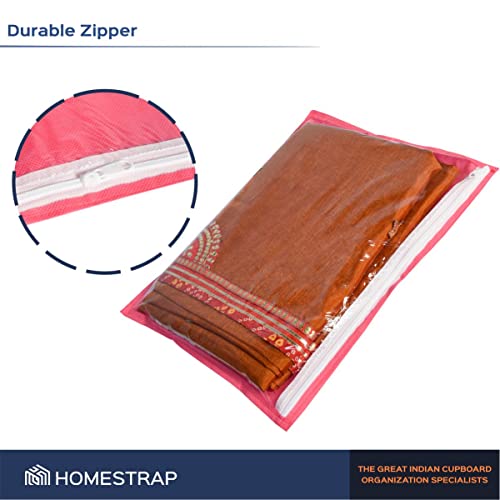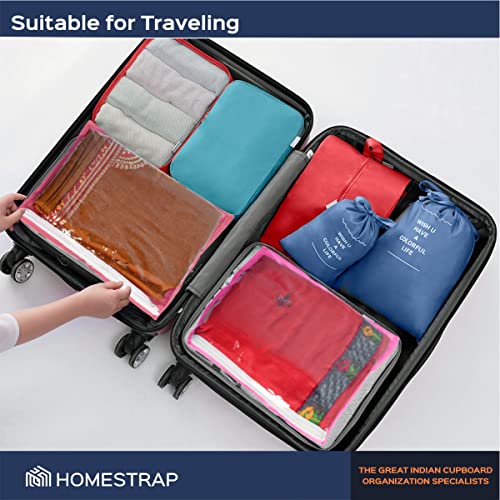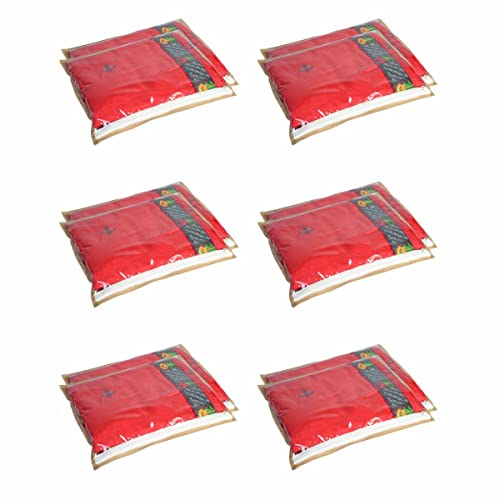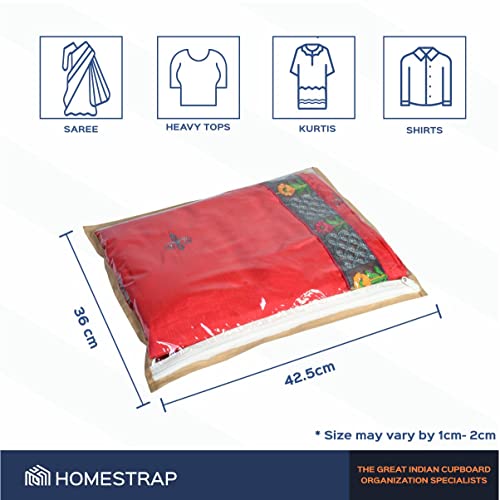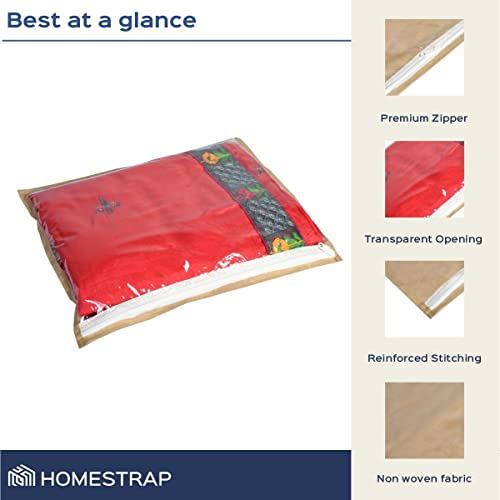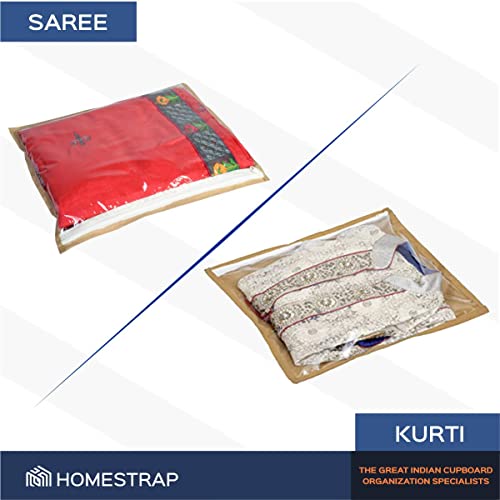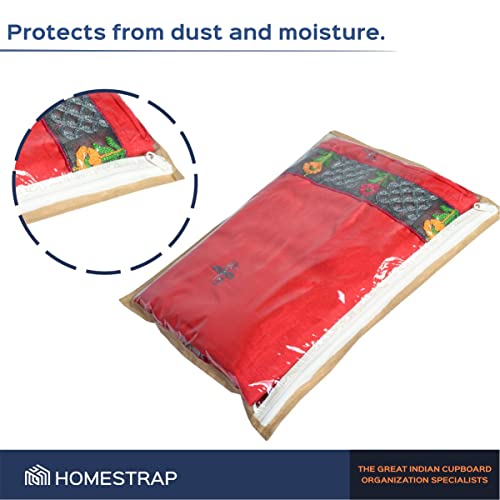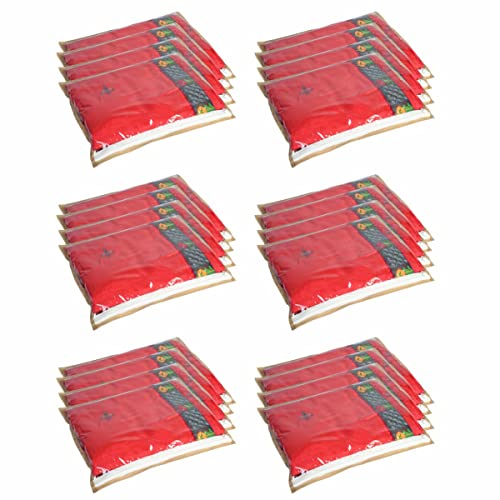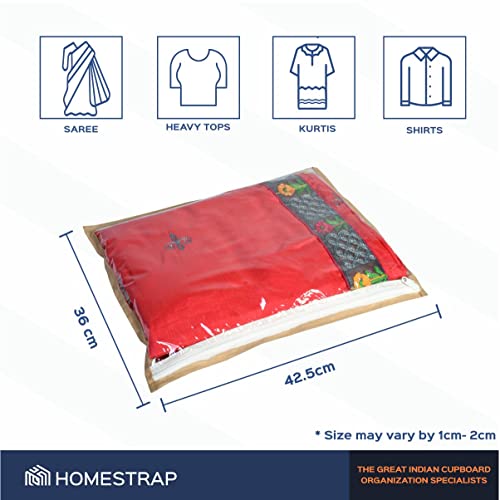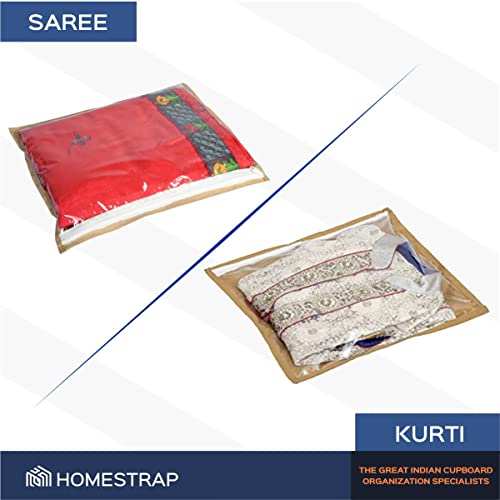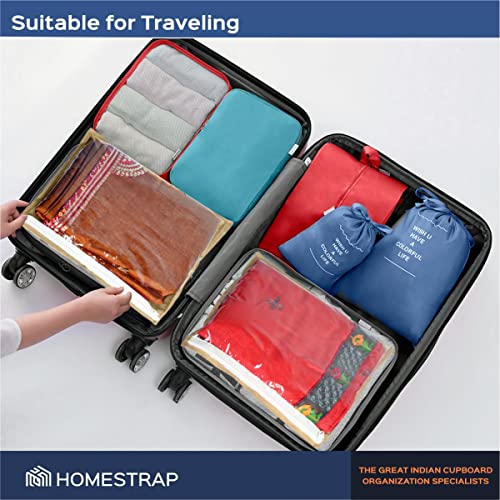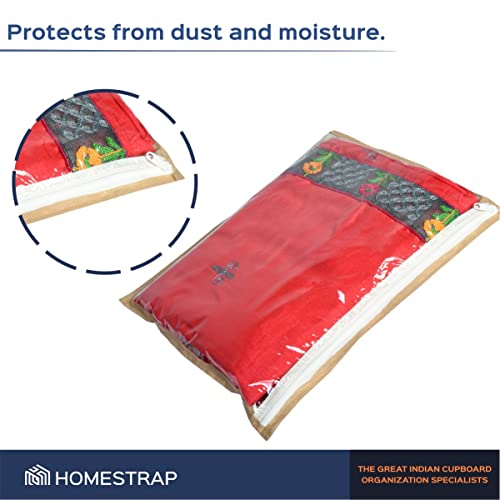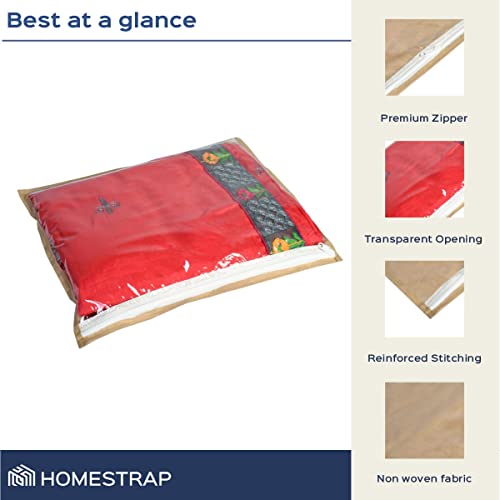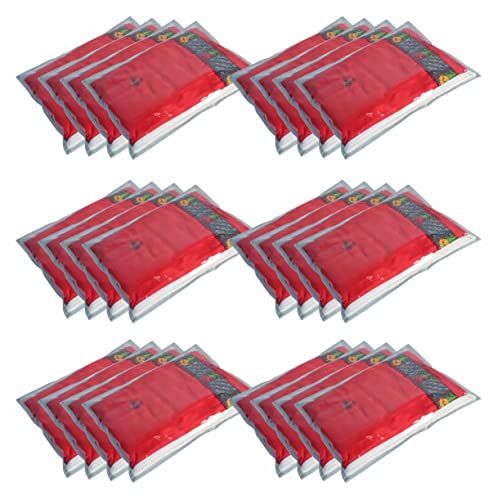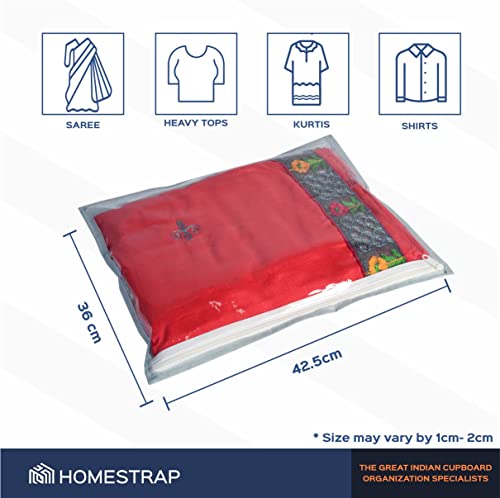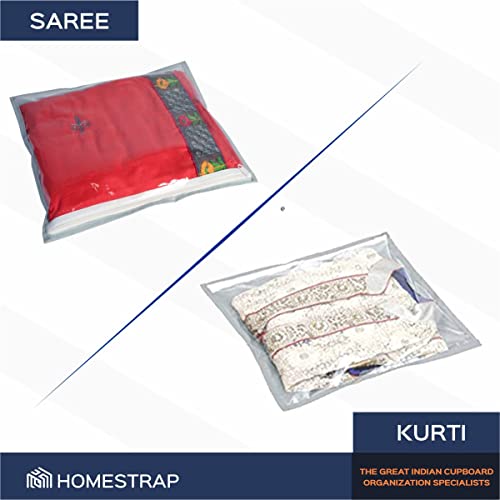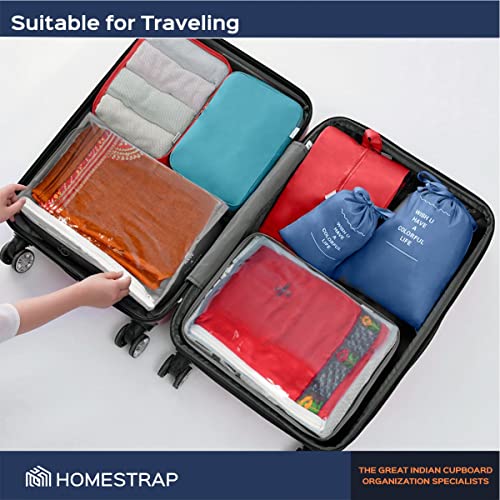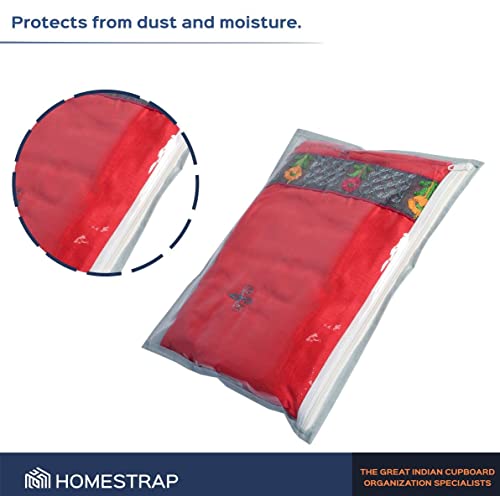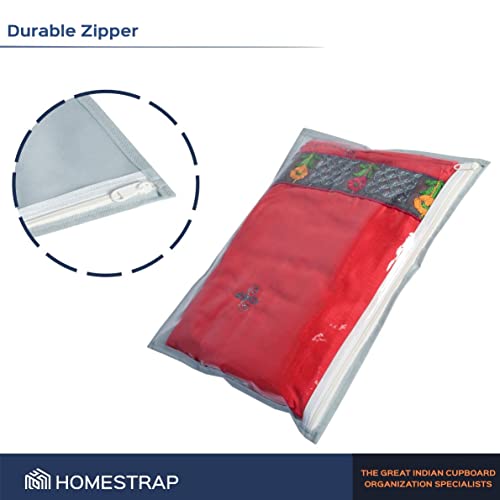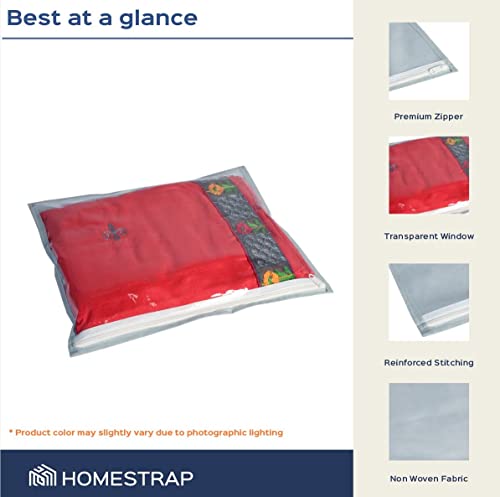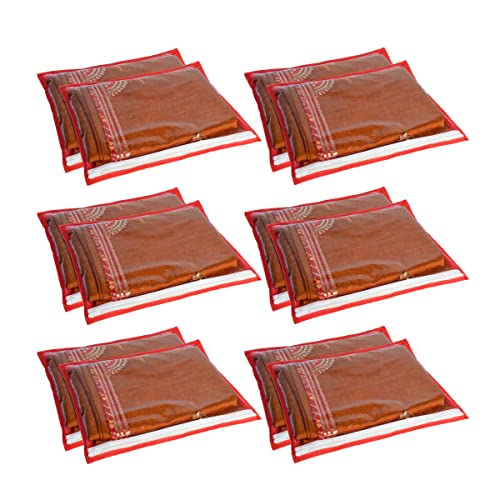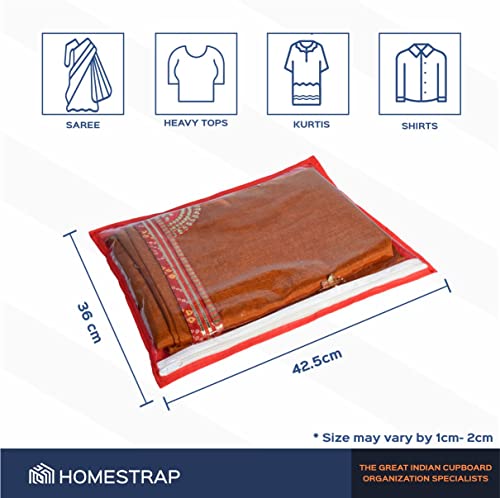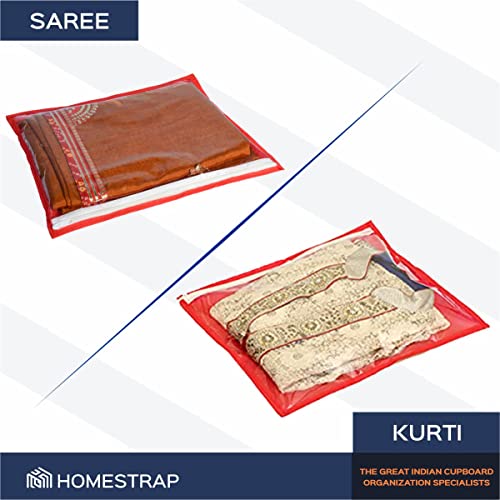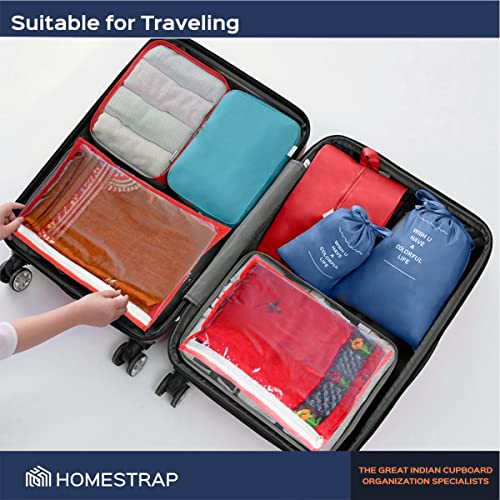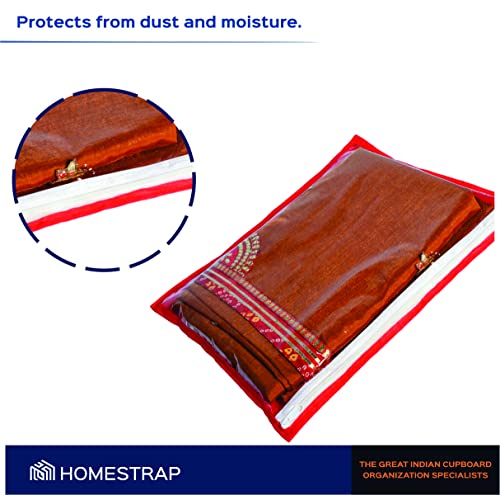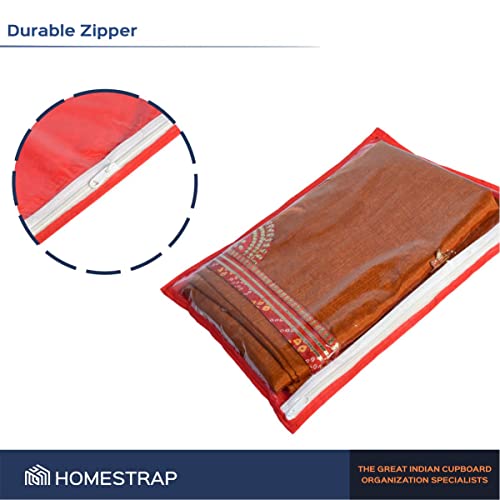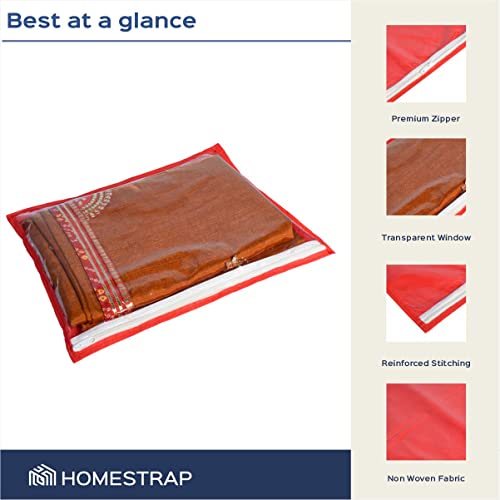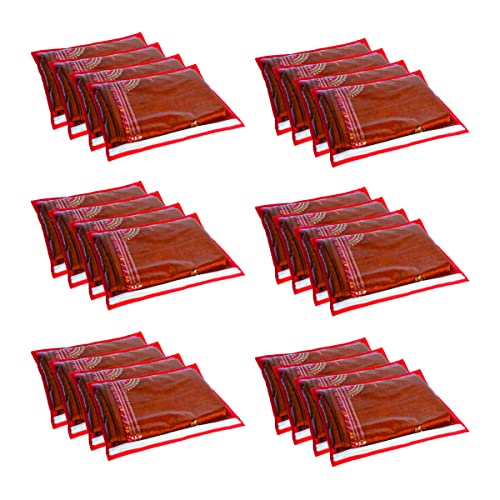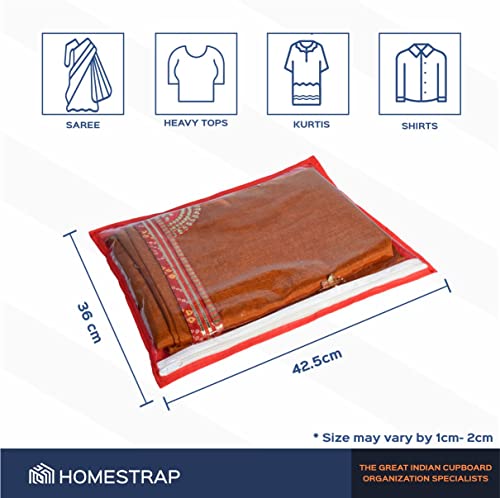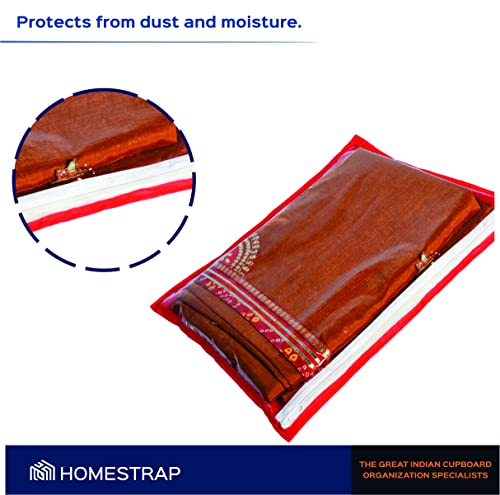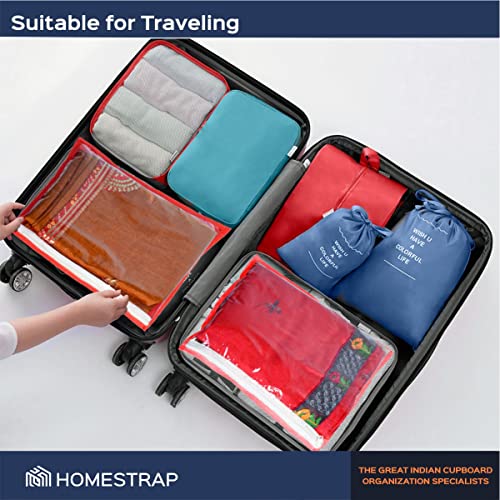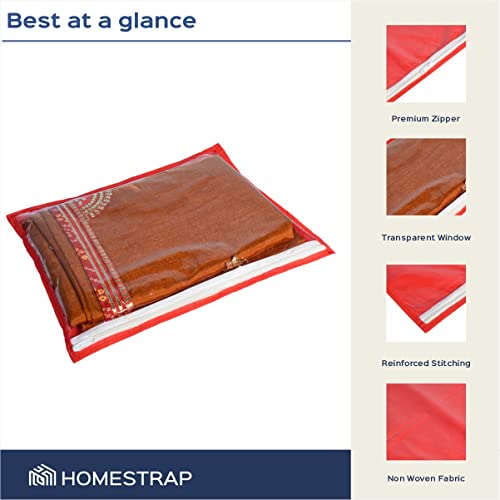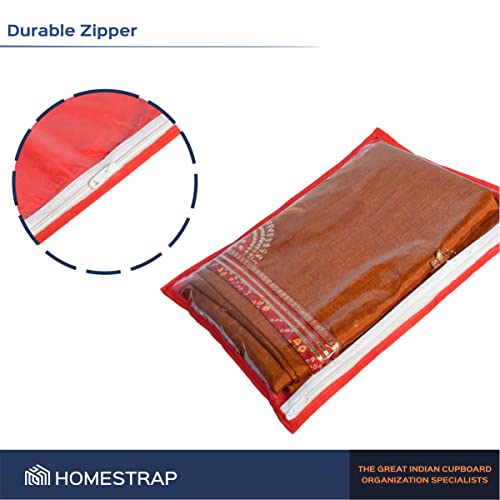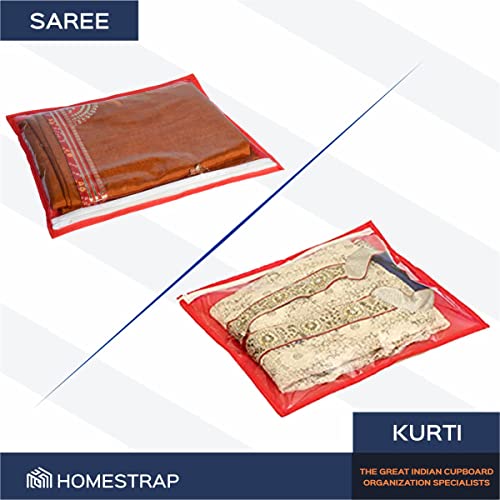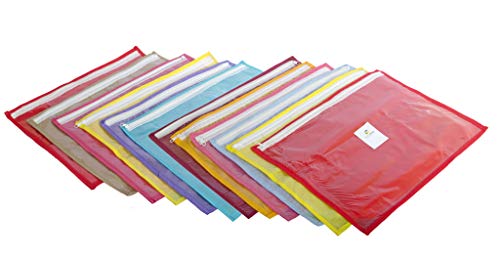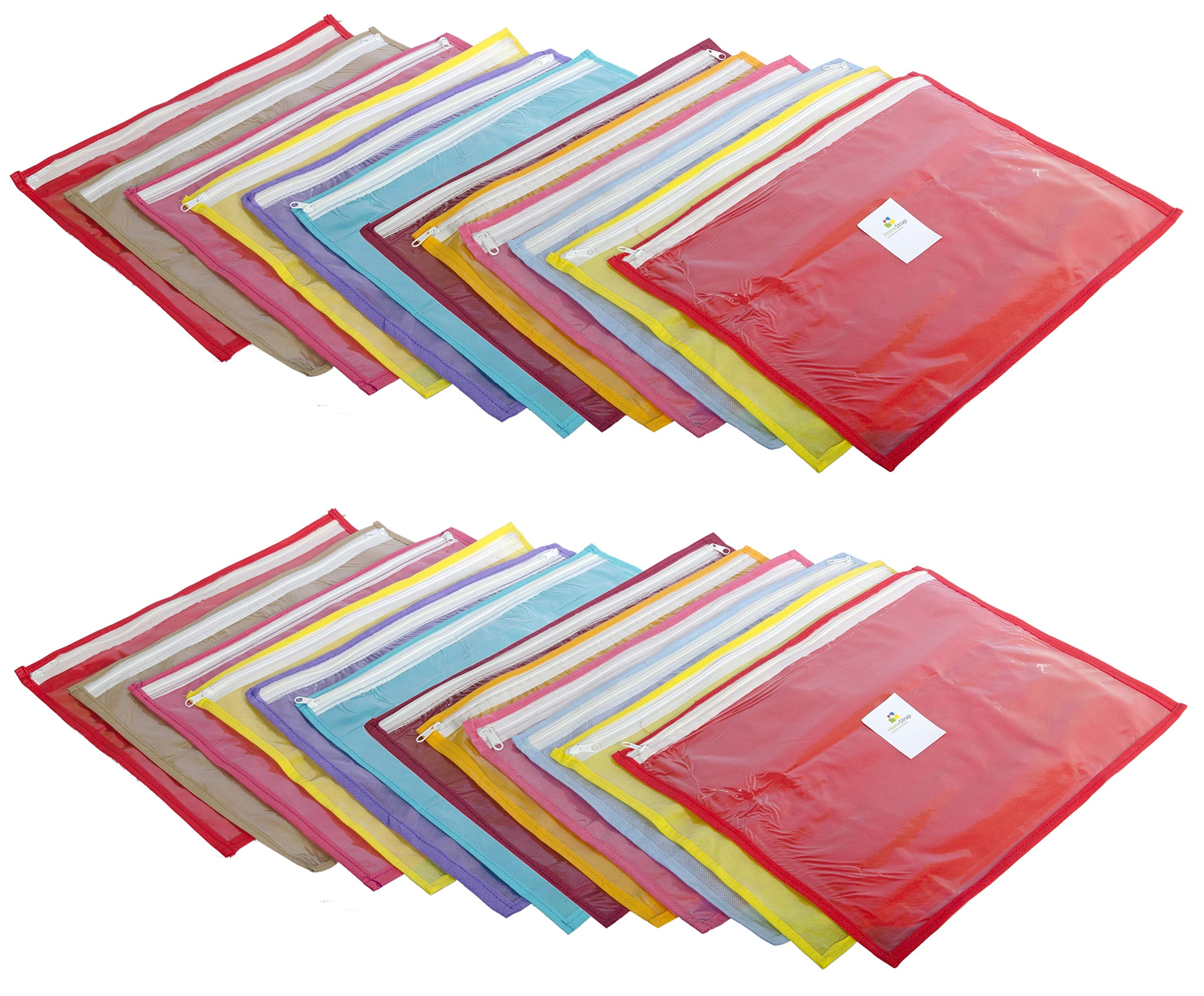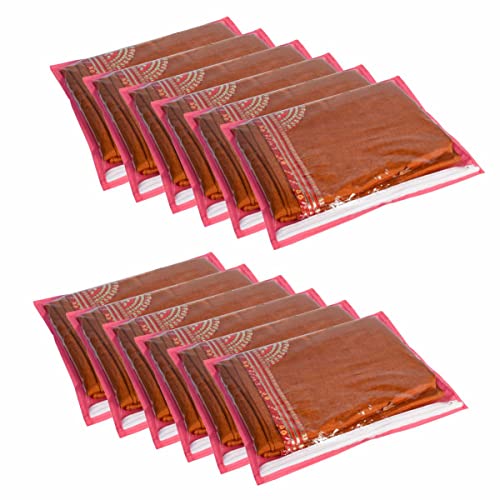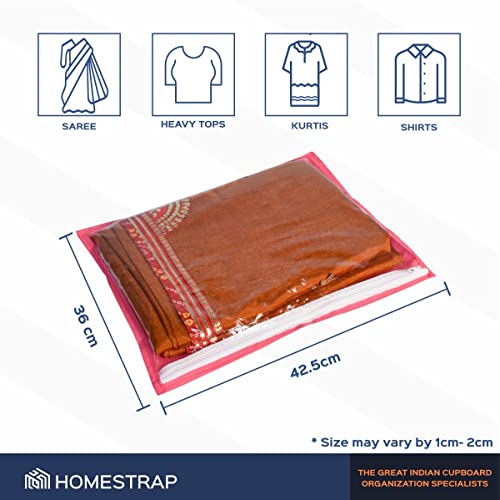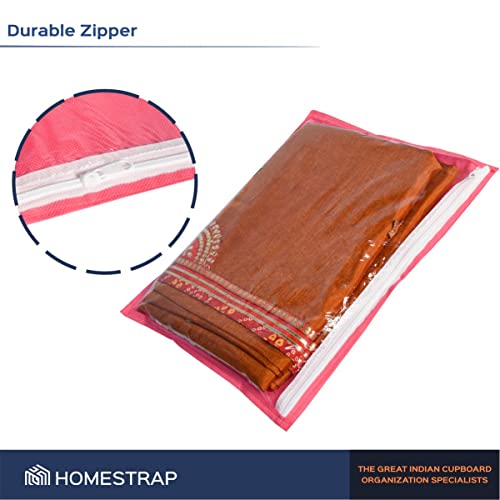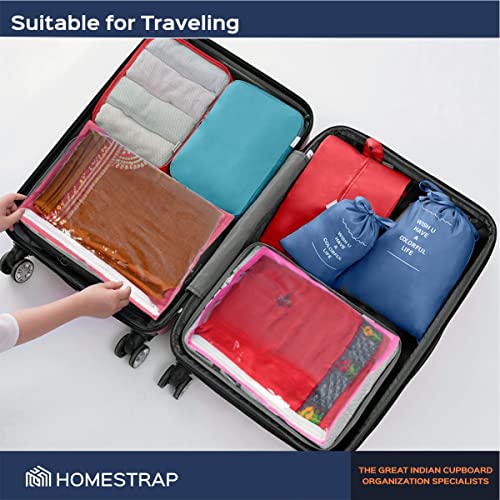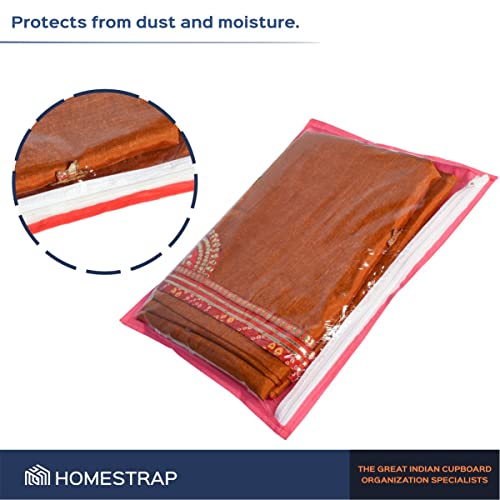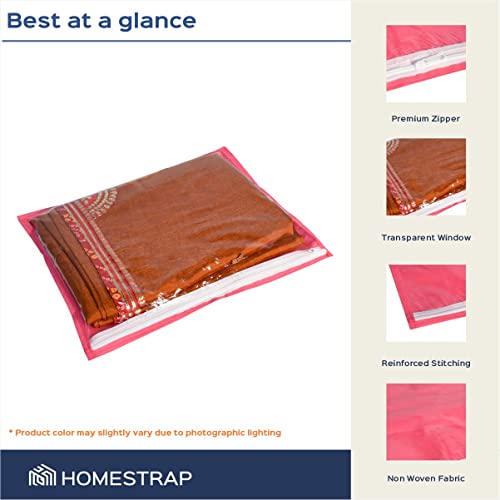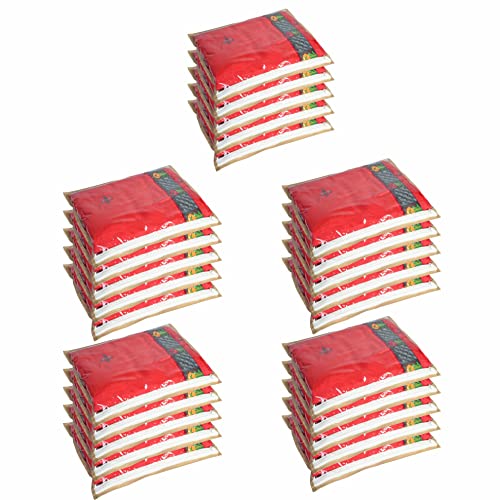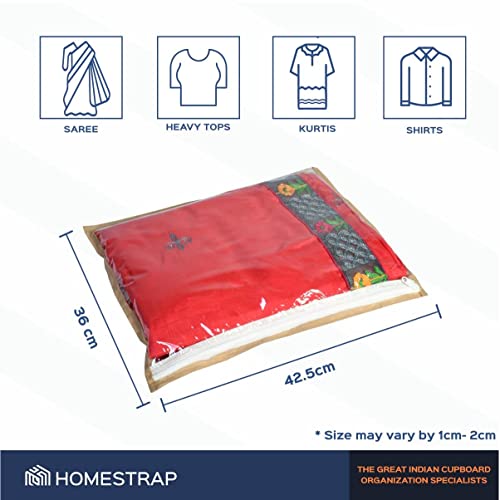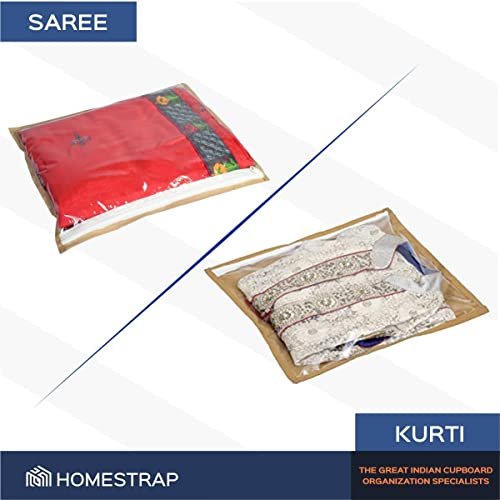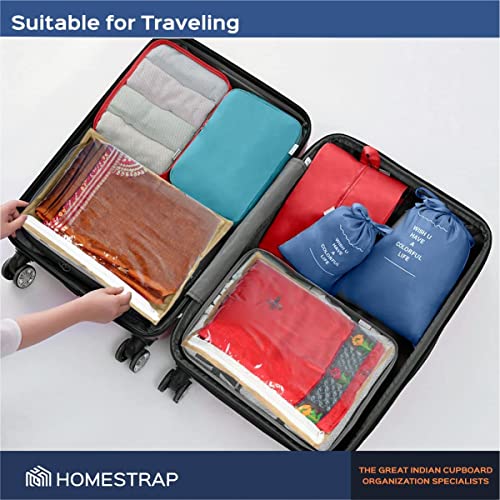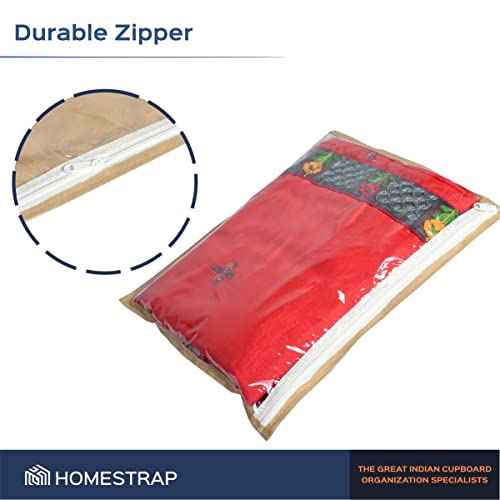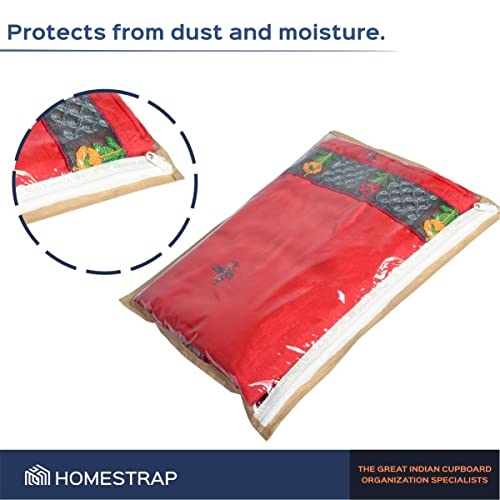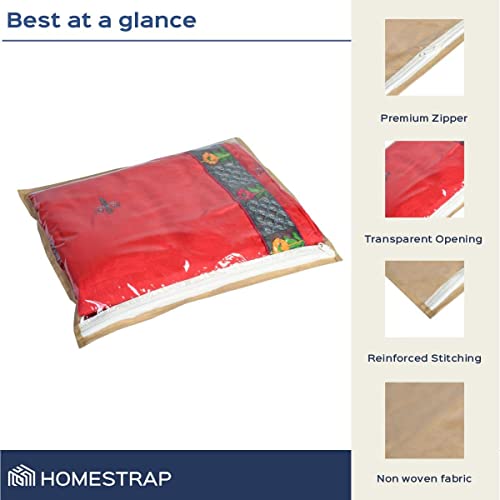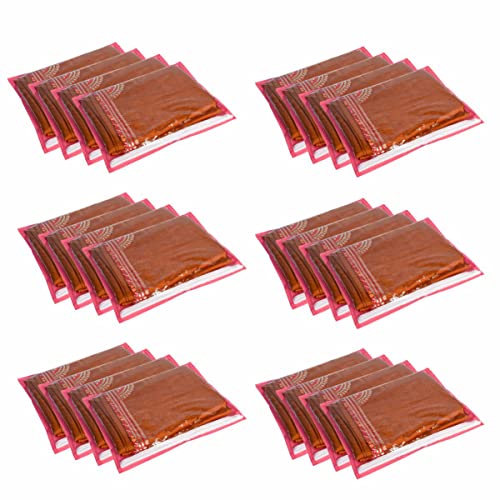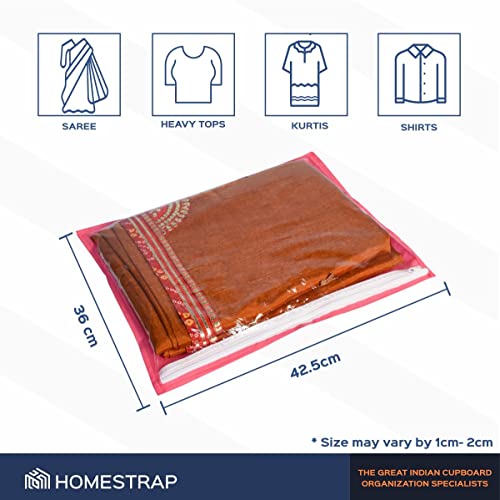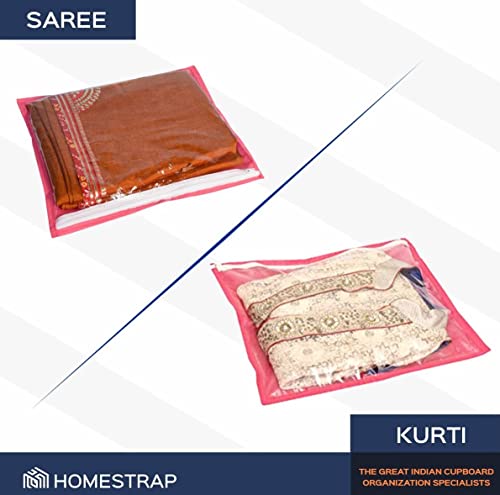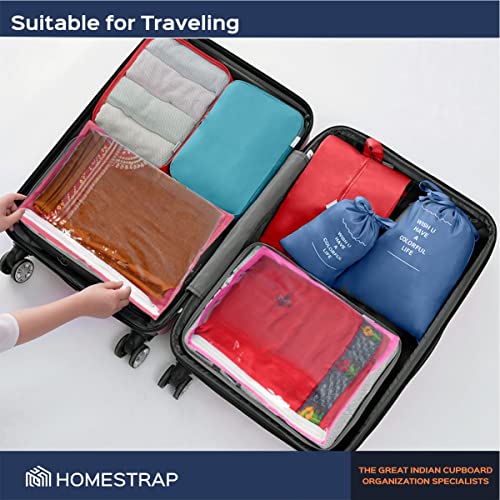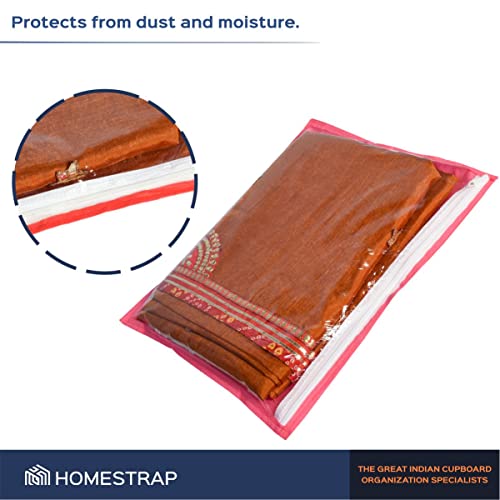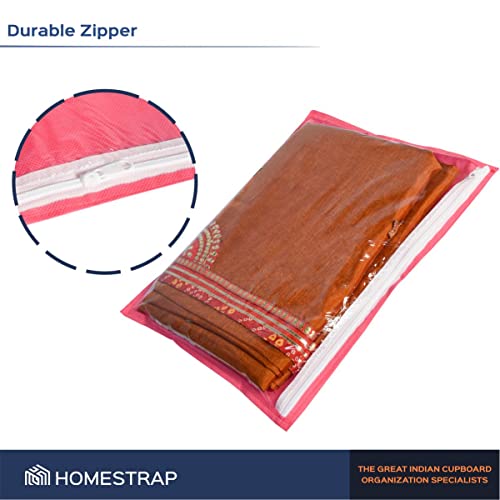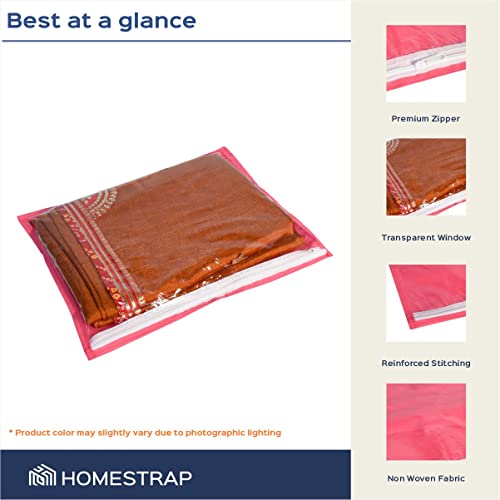 Single Saree Covers / Clothes Storage Bag


Specs & Features:

Material:

Vinyl & 

Non-Woven 

Fabric

Dimensions: (L) 42.5cm, (W) 1cm, (H) 36cm
Closure: Zipper
Front Window for easy & clear visibility
Protect from Dust, Moisture, and Moths.
Best for Heavy Saree, Suits & Dresses
Clean with a damp cloth
A saree cover organizer for a wardrobe is a storage solution that helps to keep sarees organized, protected and easy to access. It is typically made of a durable material and is designed to fit neatly in a wardrobe or closet. This cover provides ample protection for your precious sarees, keeping them safe from dust, moisture, and other environmental factors that can cause damage, ensuring that your sarees remain in good condition. The cover features a full-zip closure, making it easy to access your sarees when you need them, and the clear plastic window allows you to see the contents of the cover at a glance and also comes with additional features such as a hanger or handle for easy transport. With its appropriate size and lightweight design, the Homestrap Saree Cover is perfect for home or travel use, and it comes with a convenient carrying handle for added convenience. Whether you're looking to store your sarees for the long term or just keep them organized during your travels, this cover is the perfect solution.