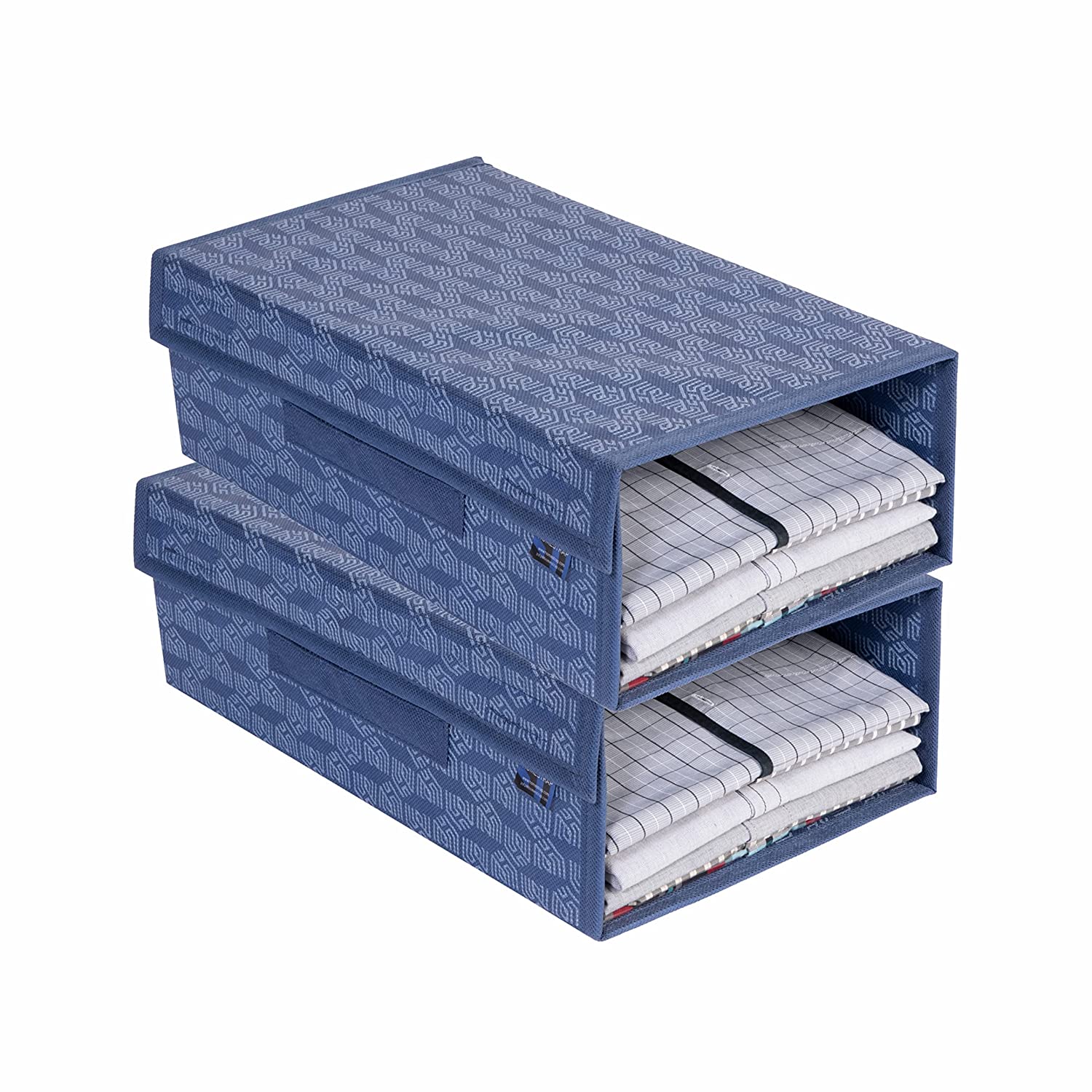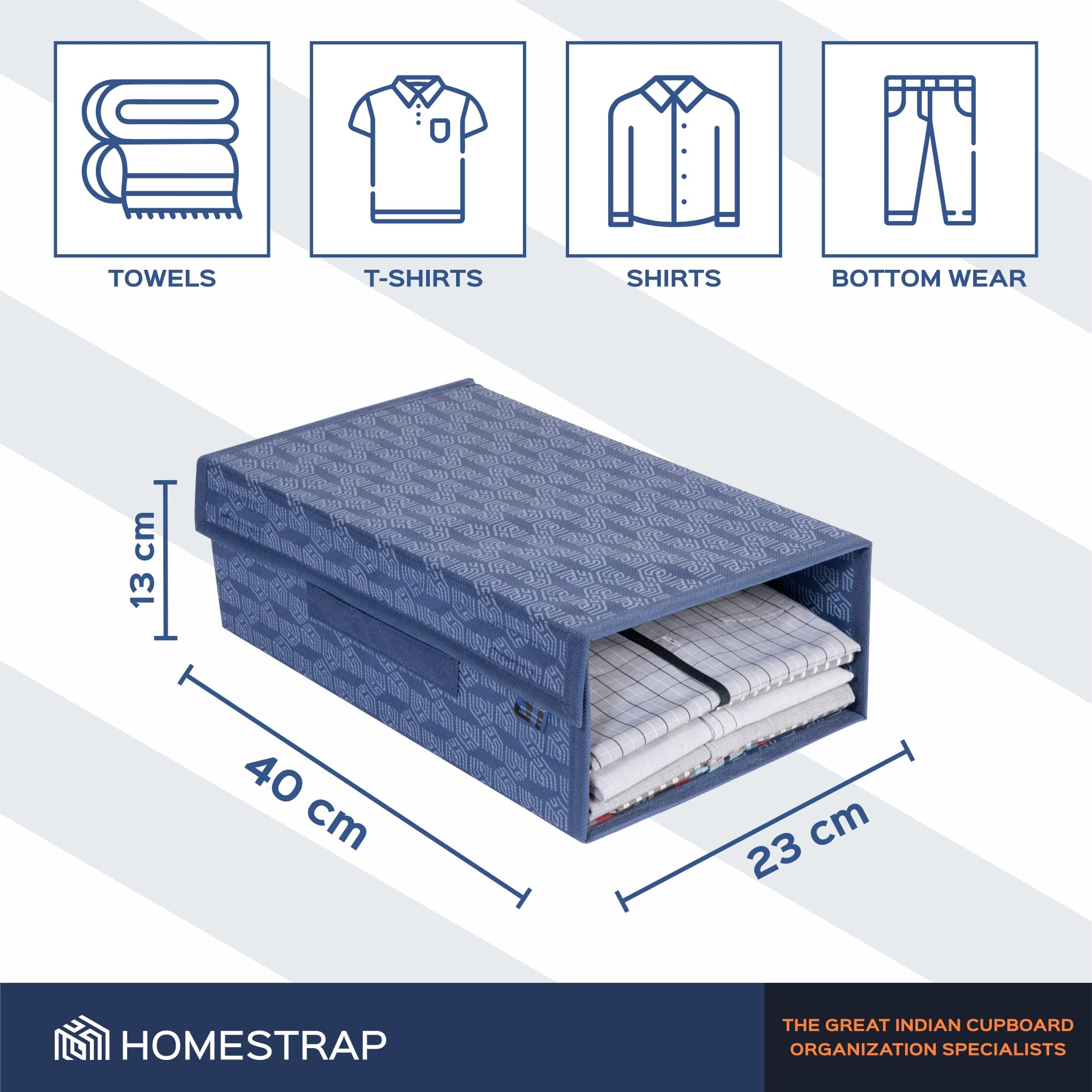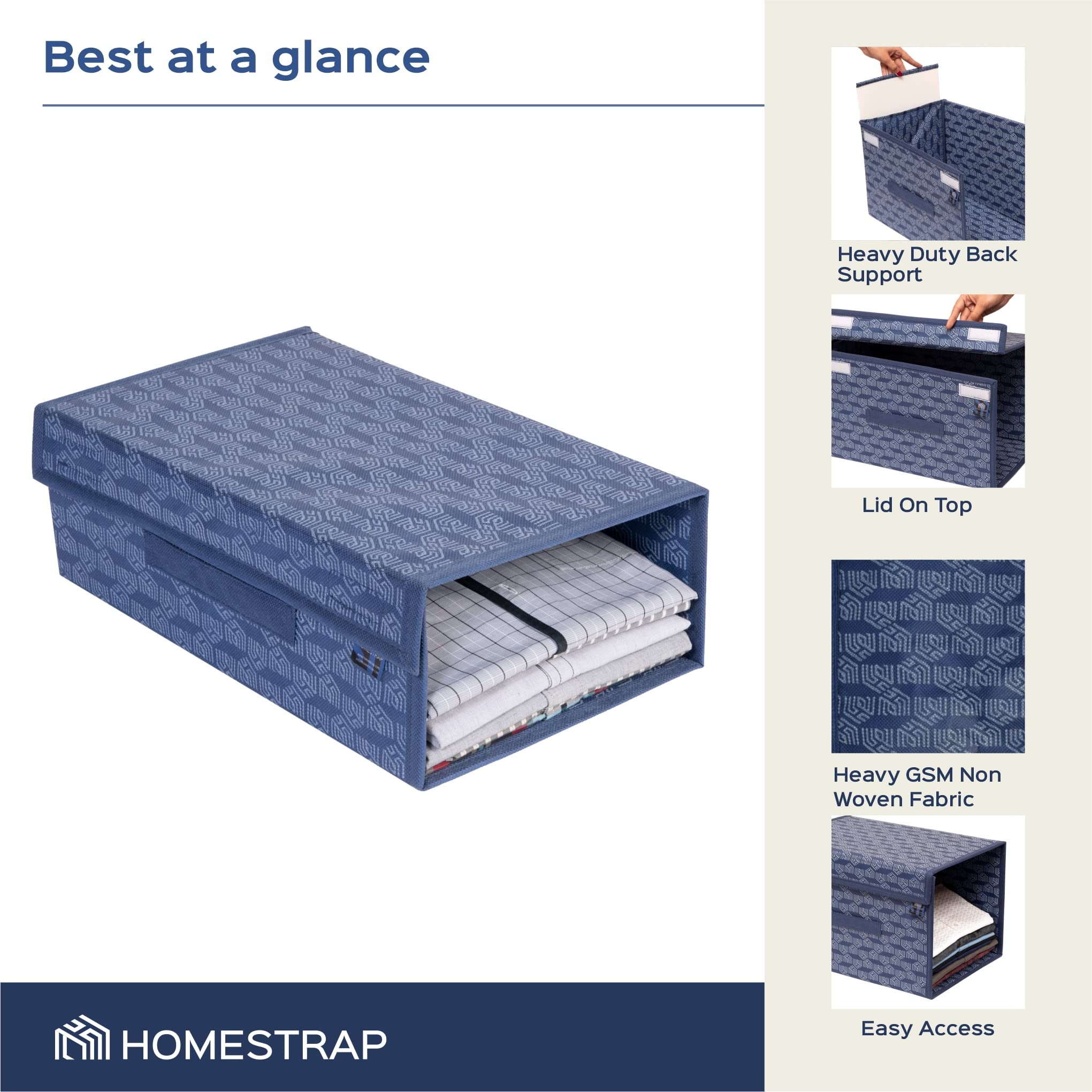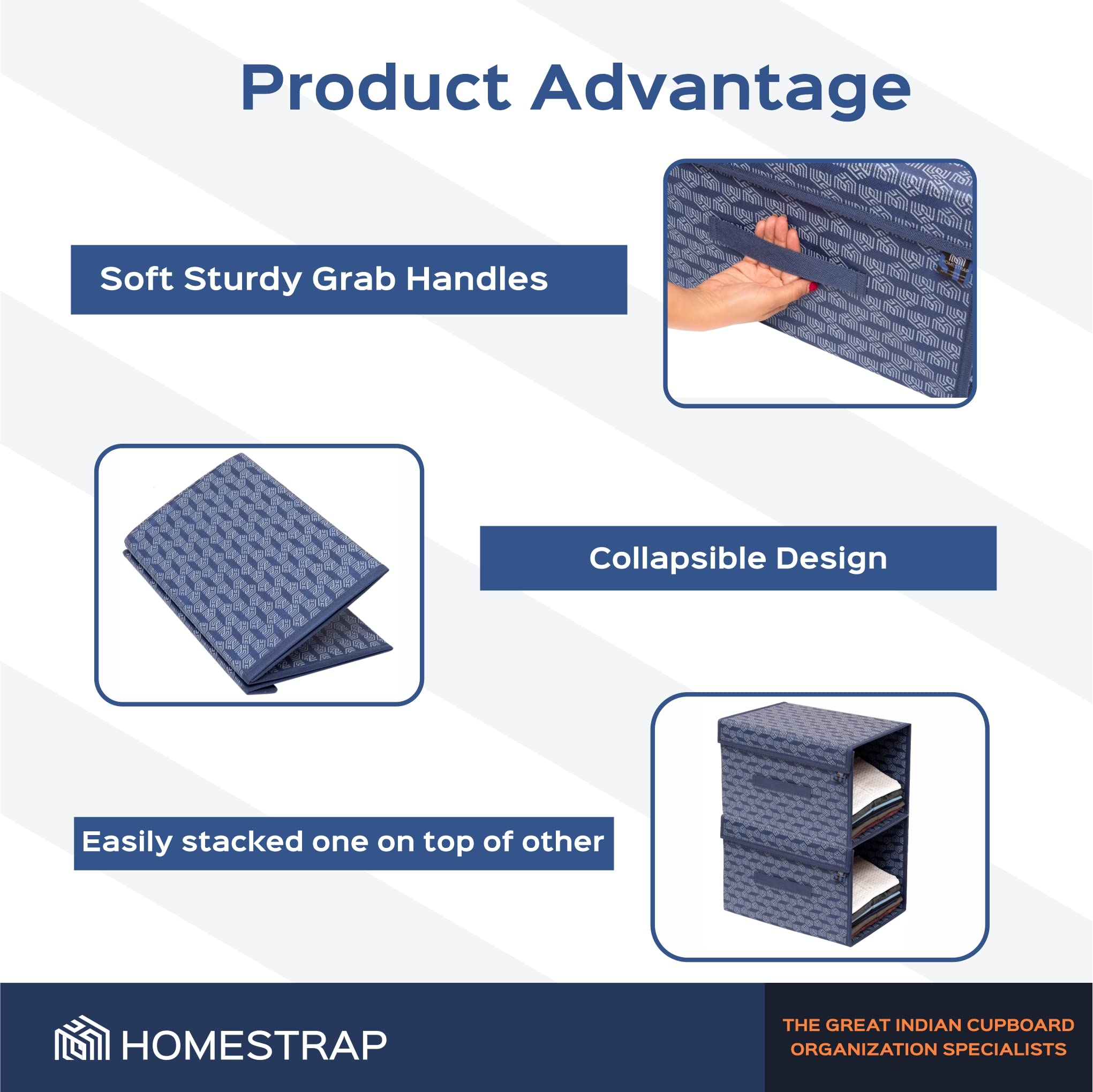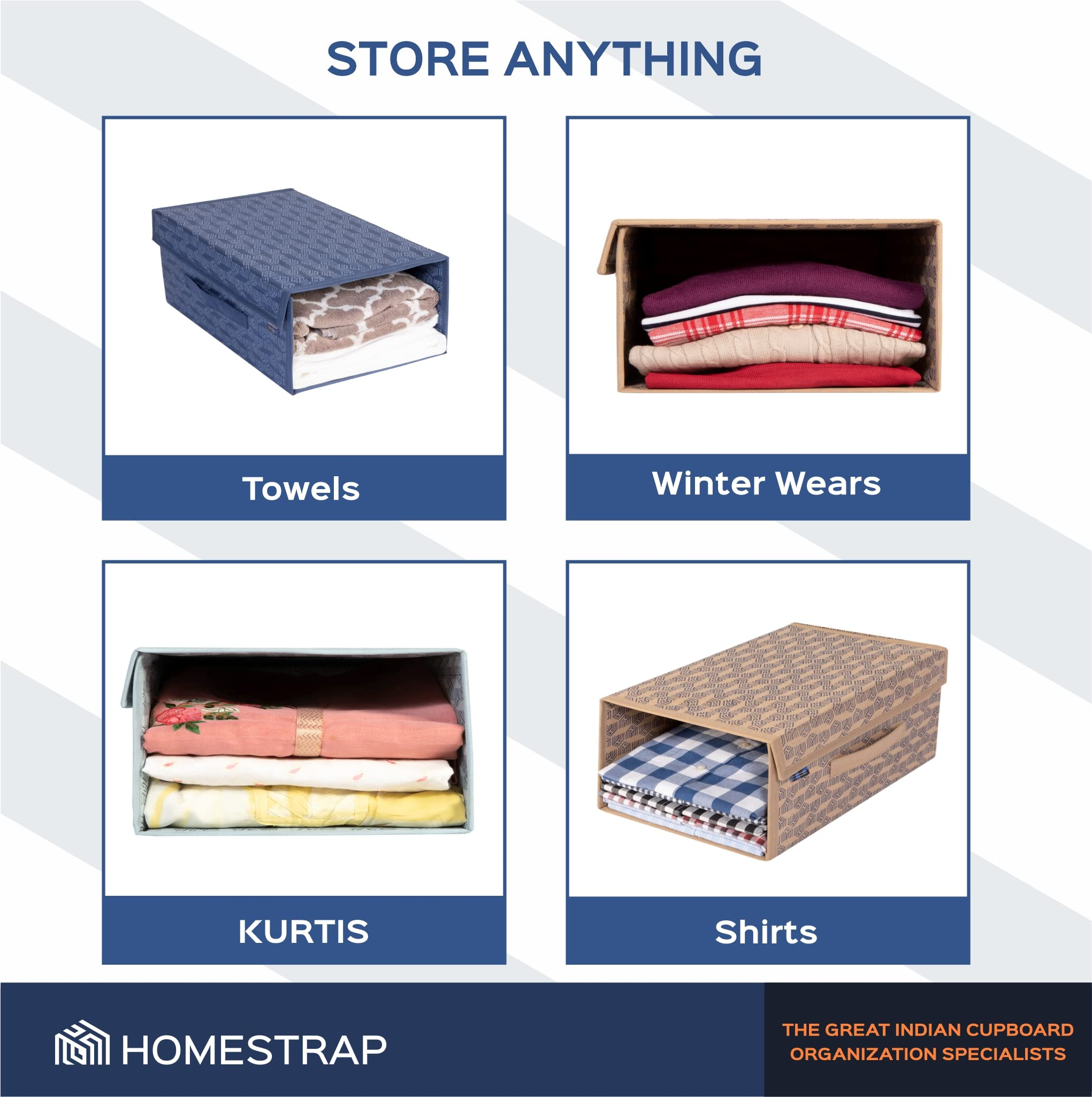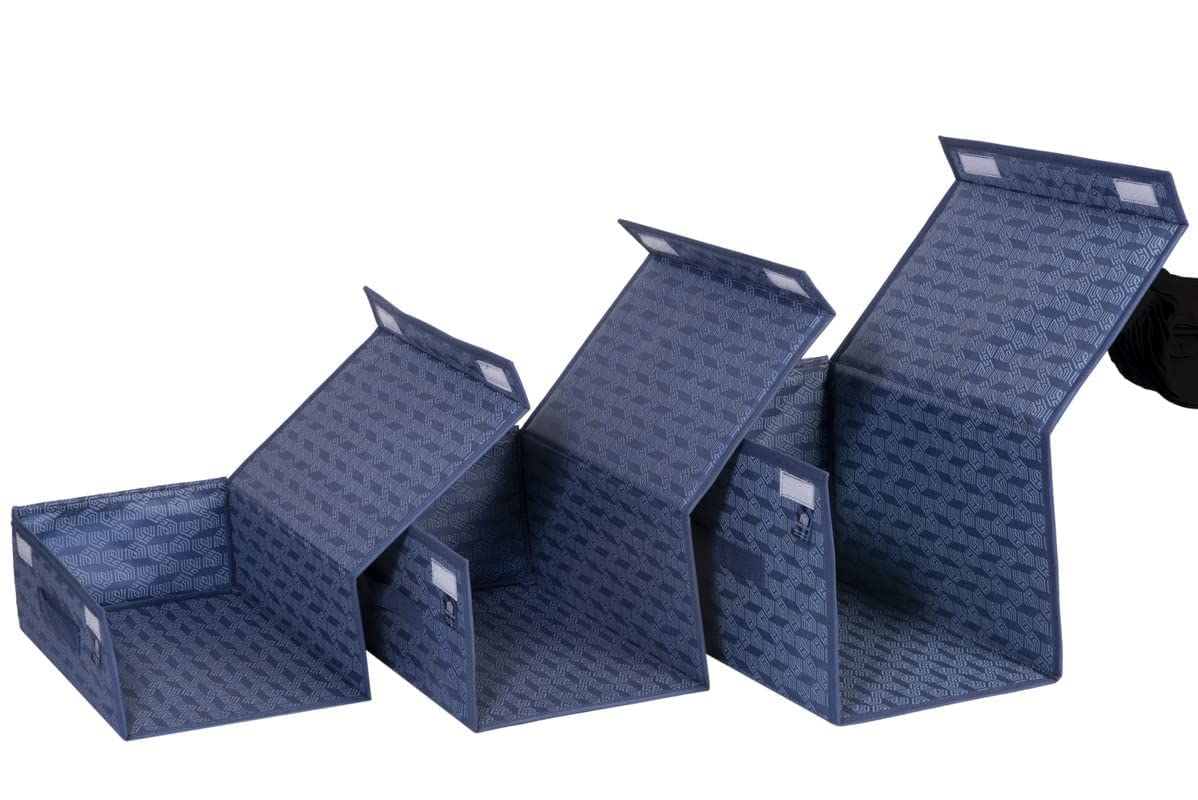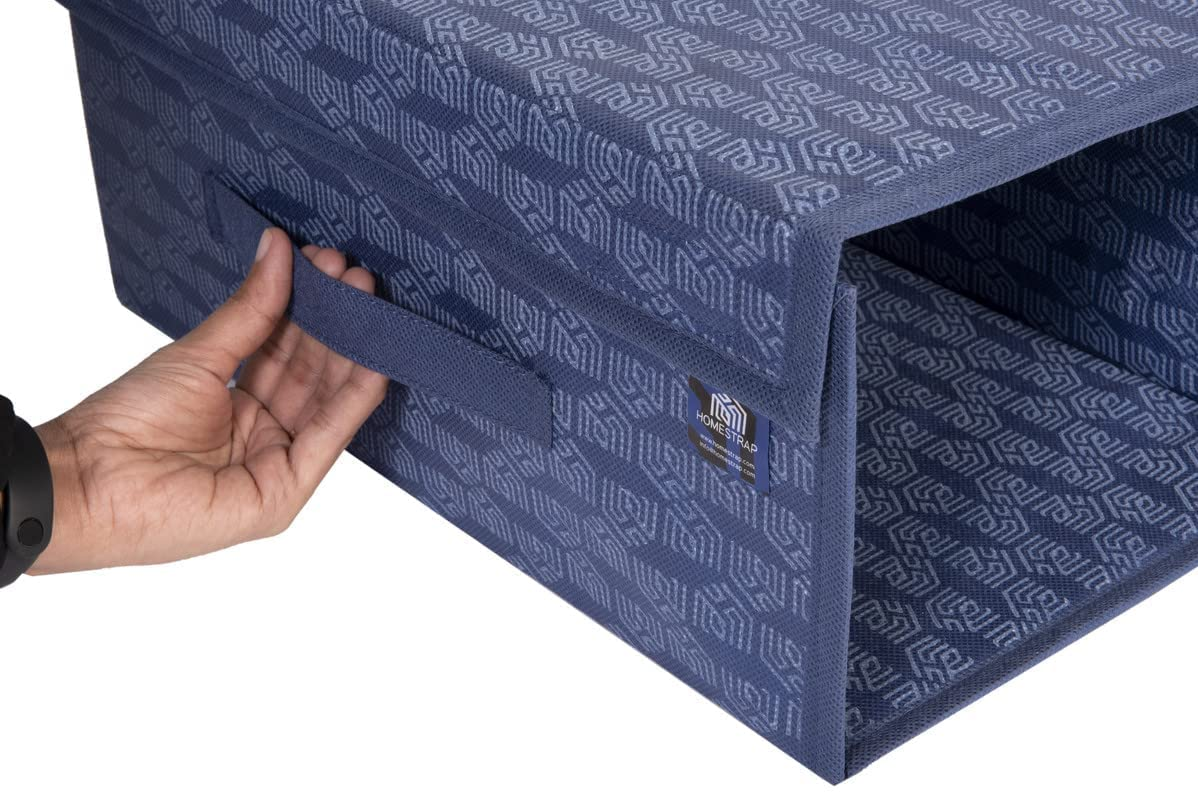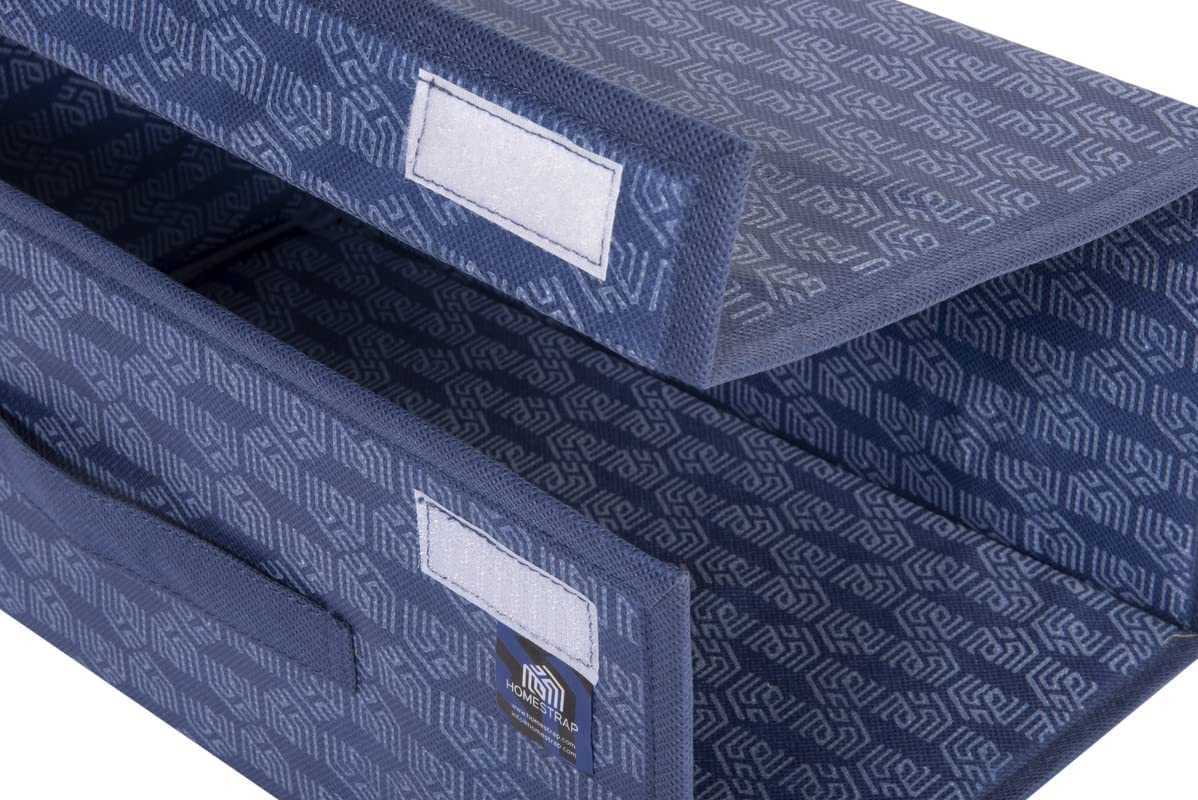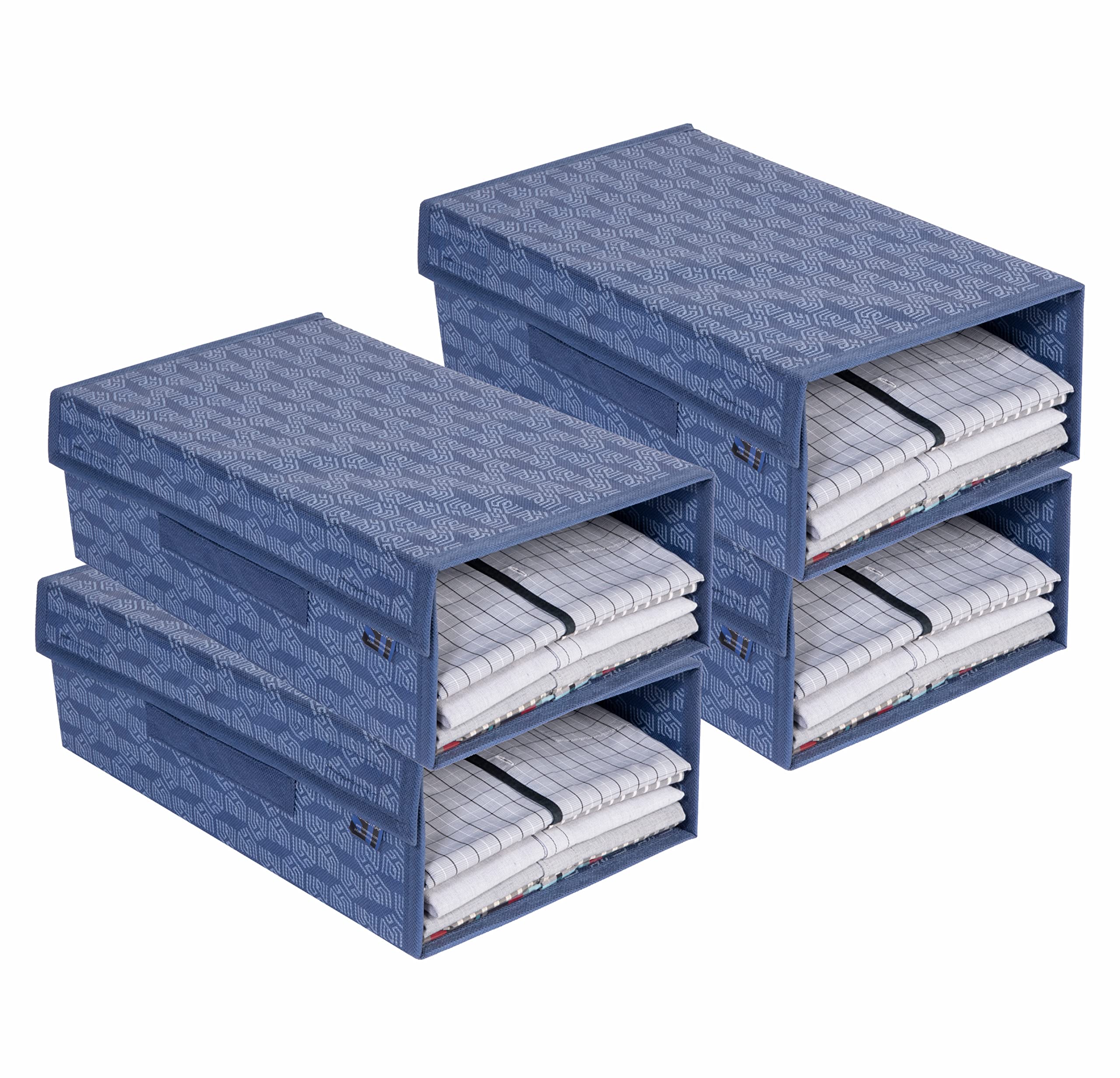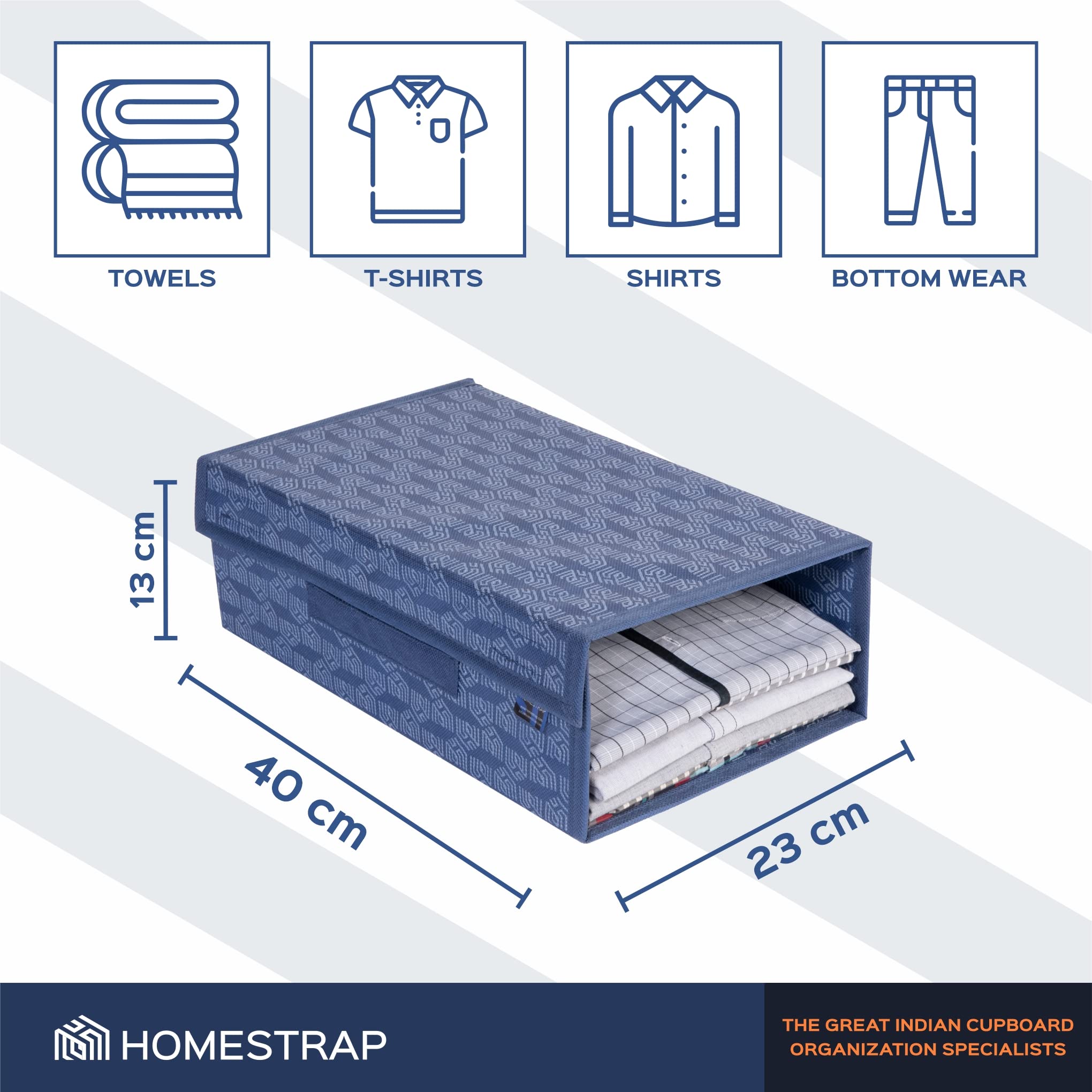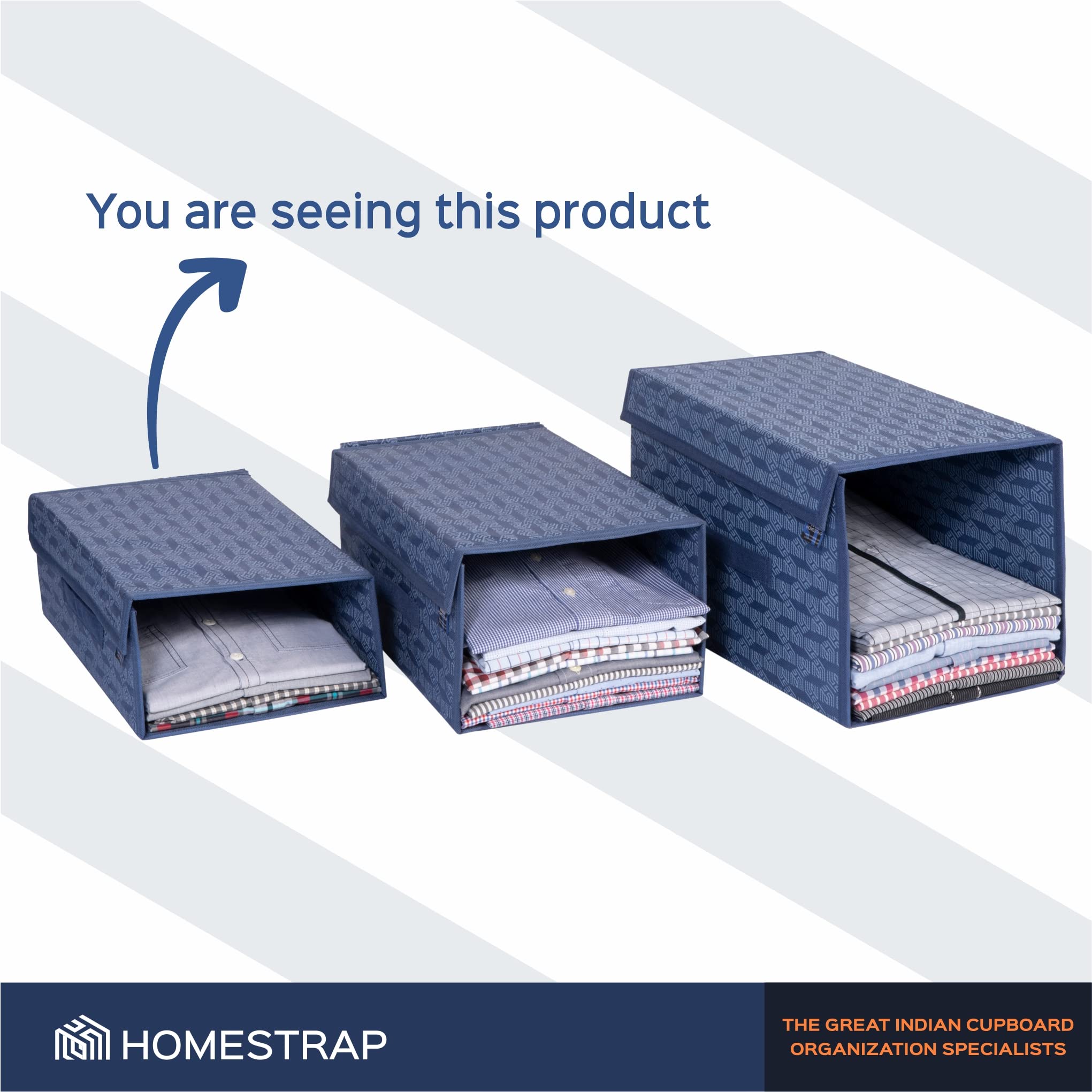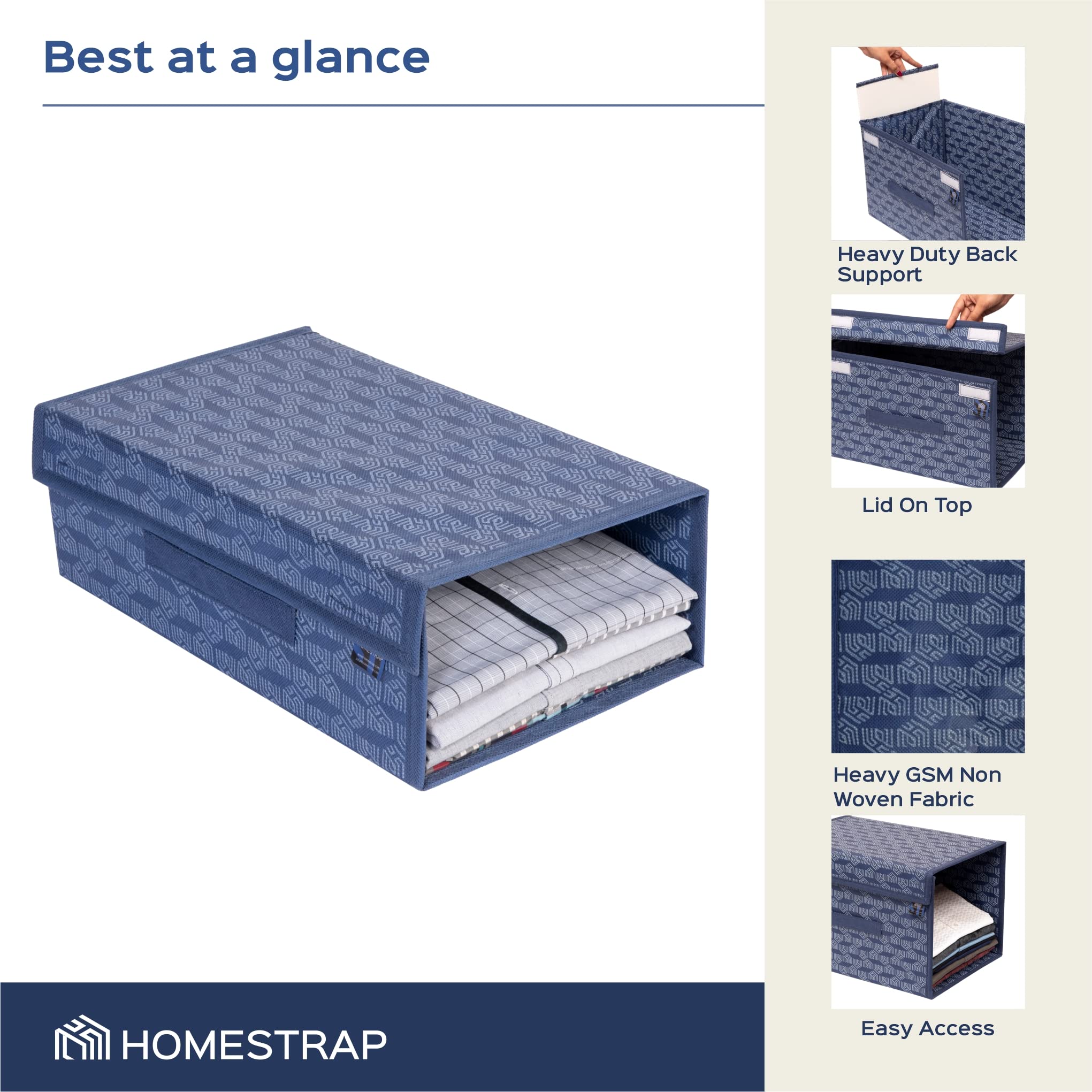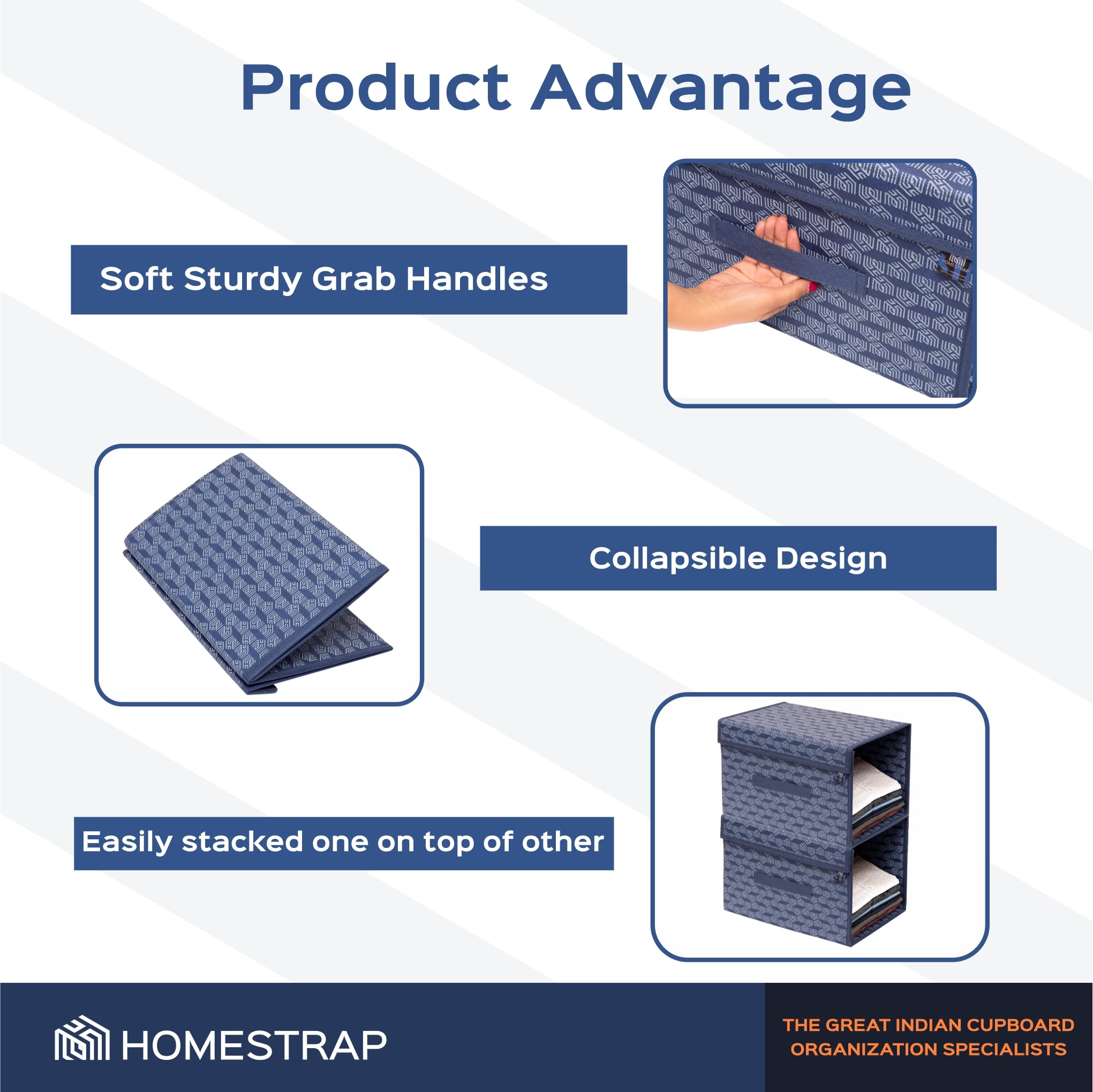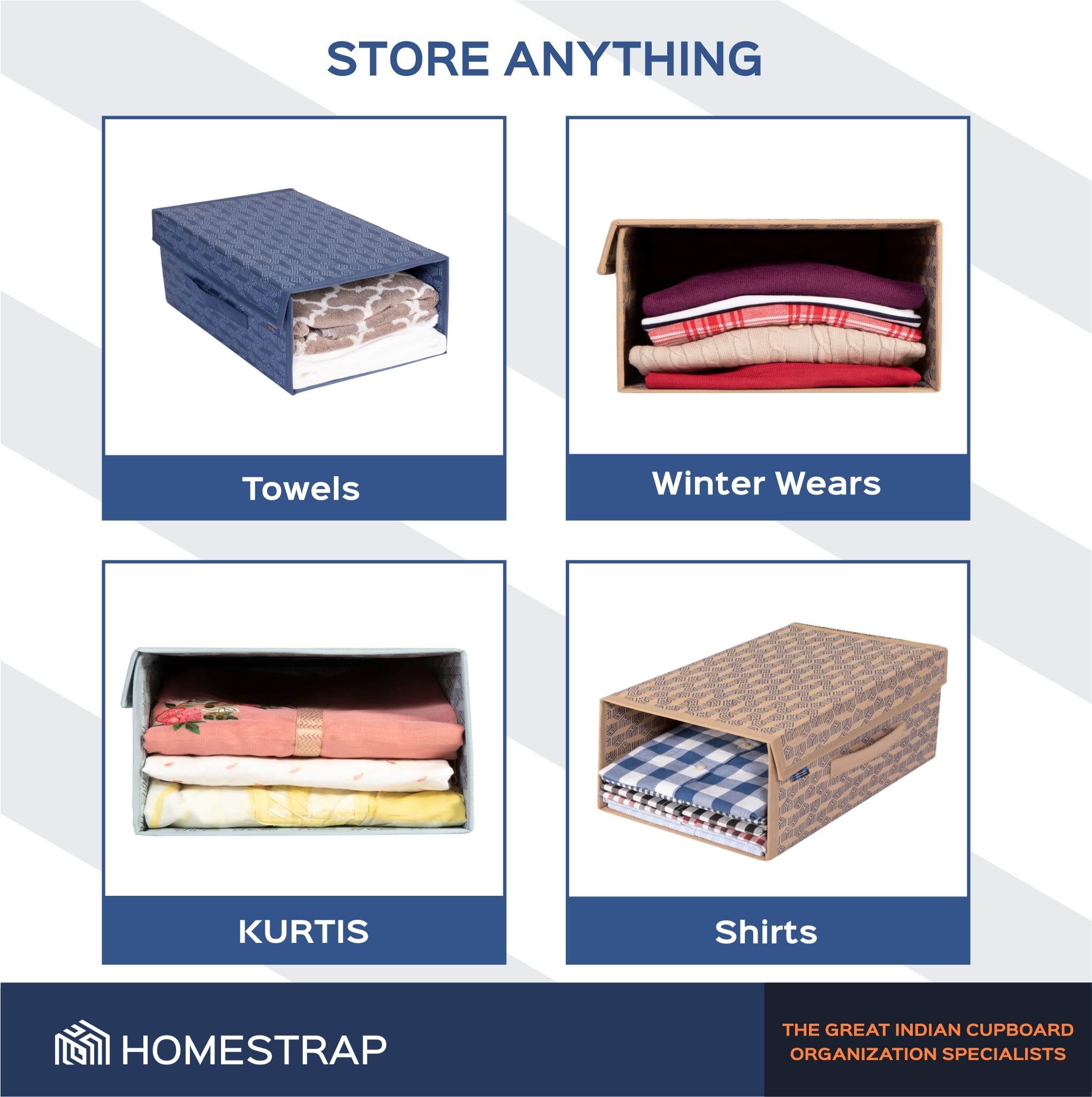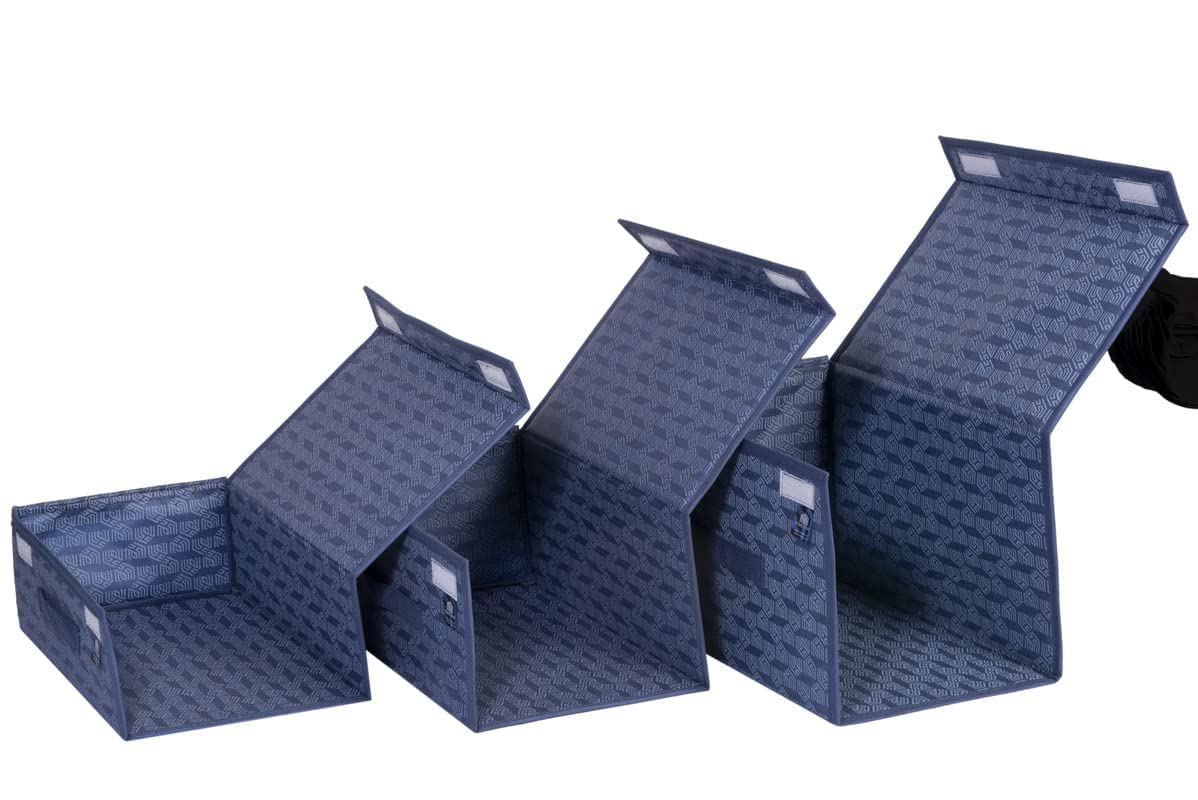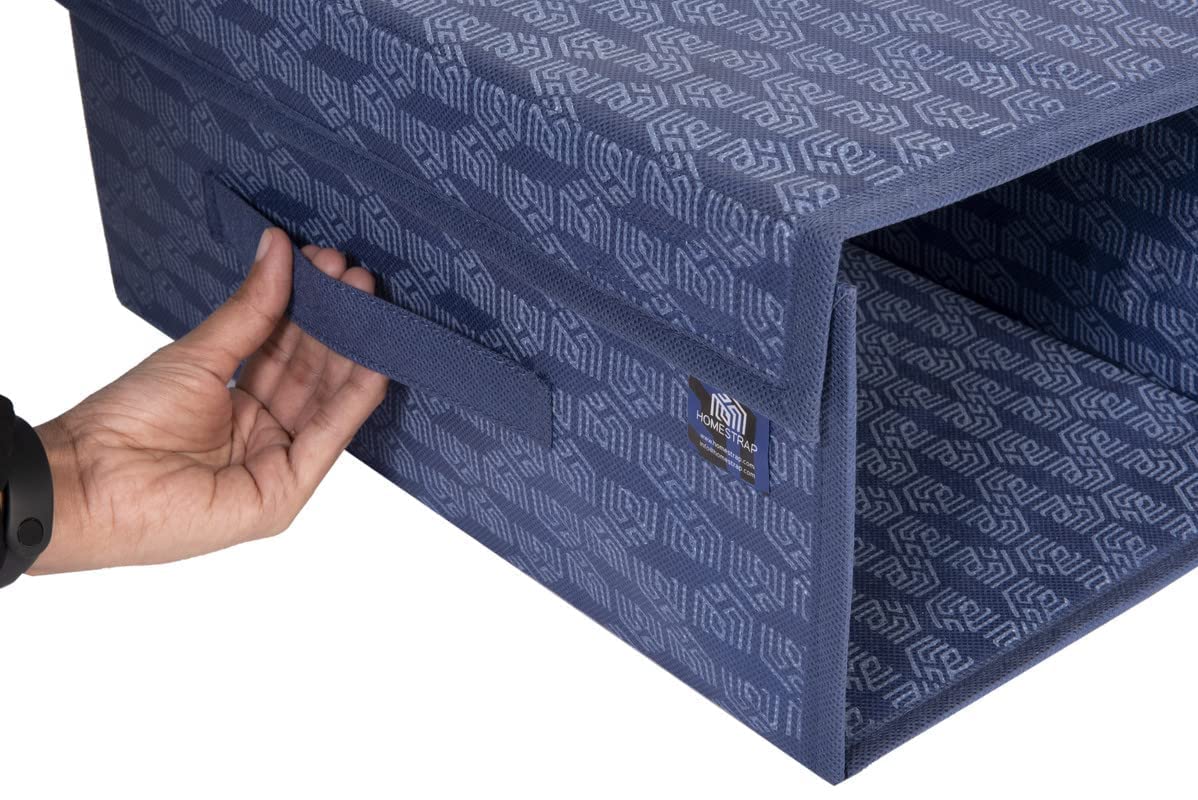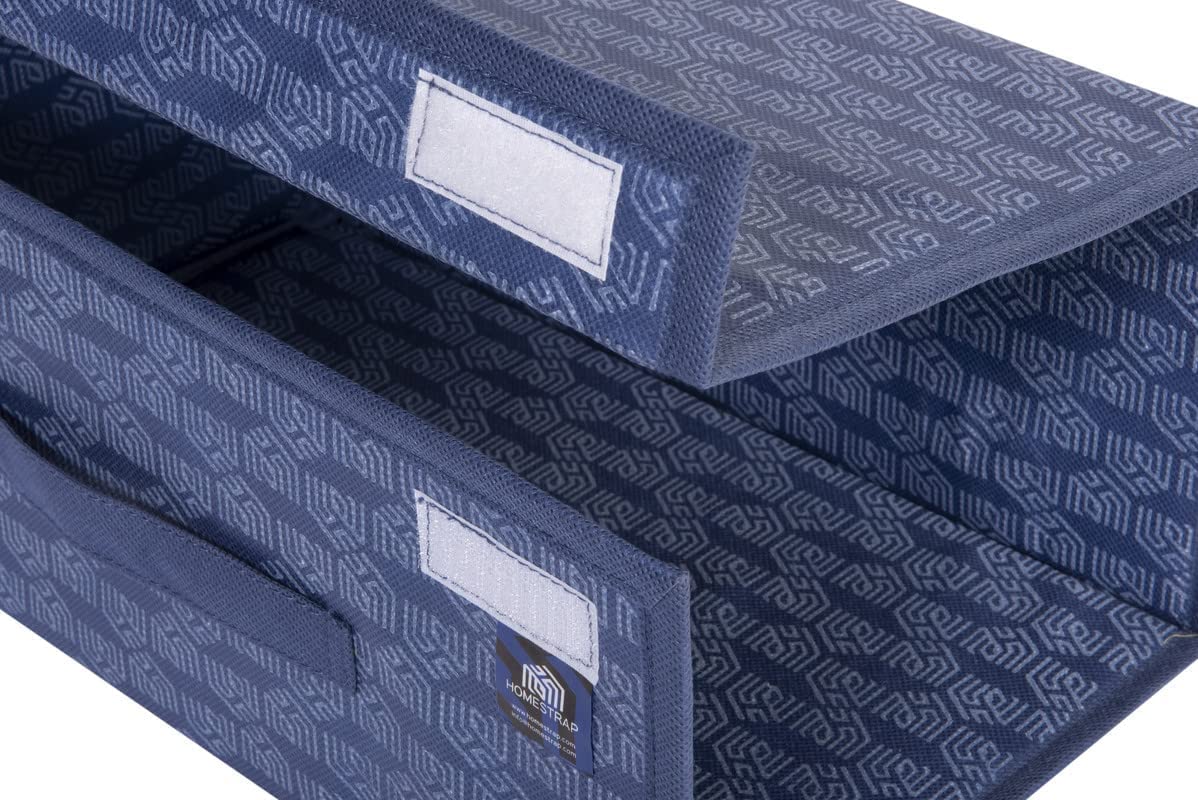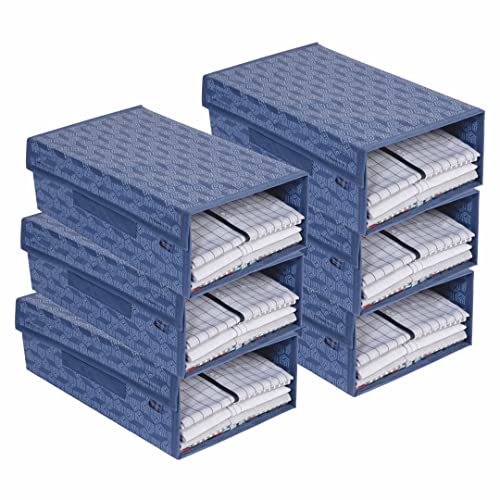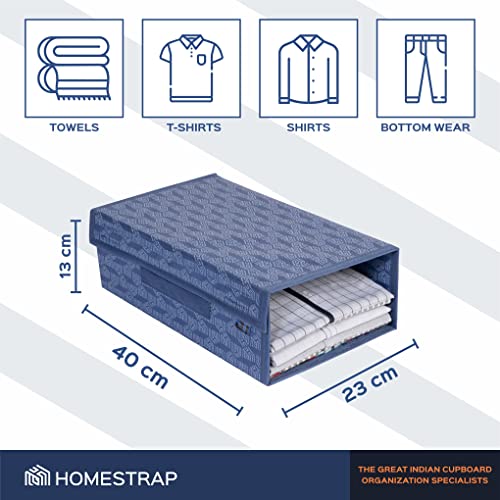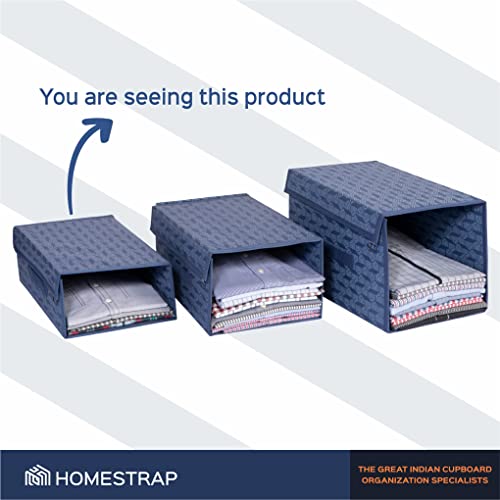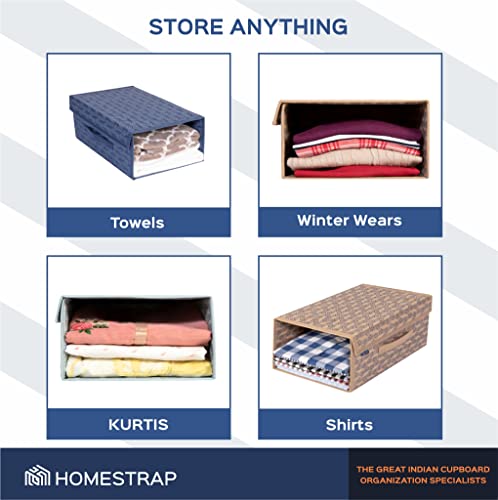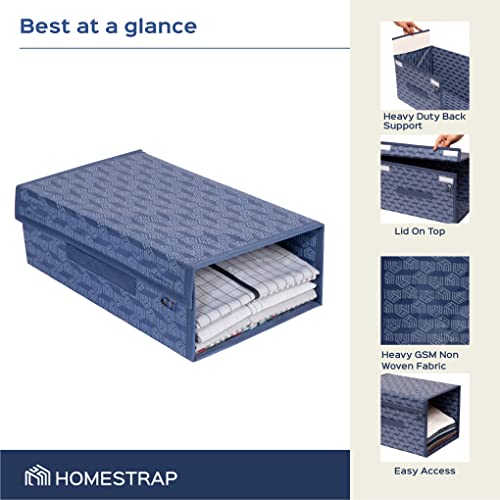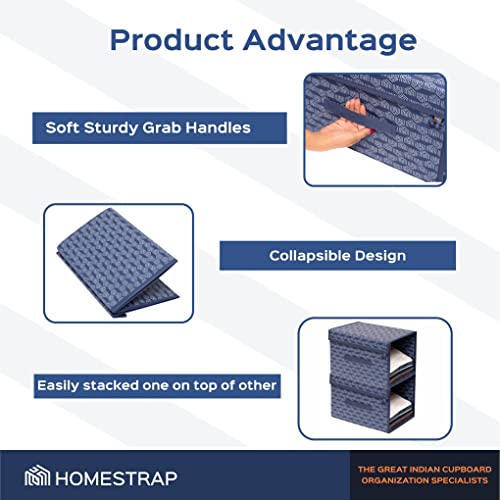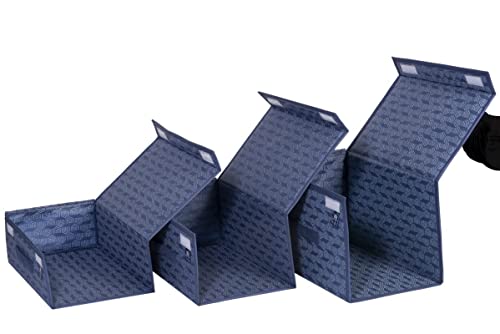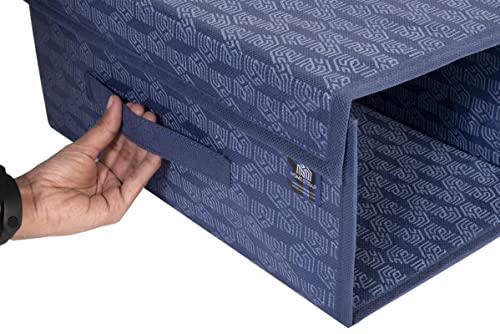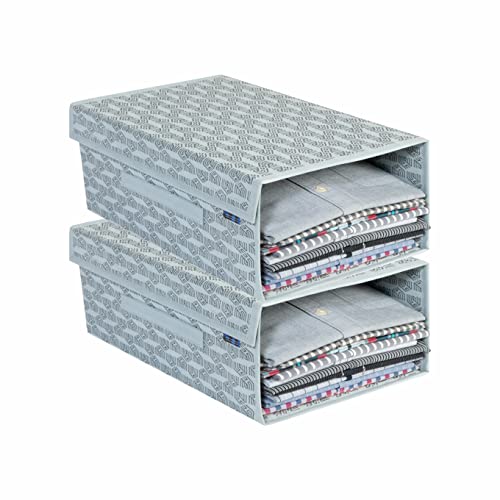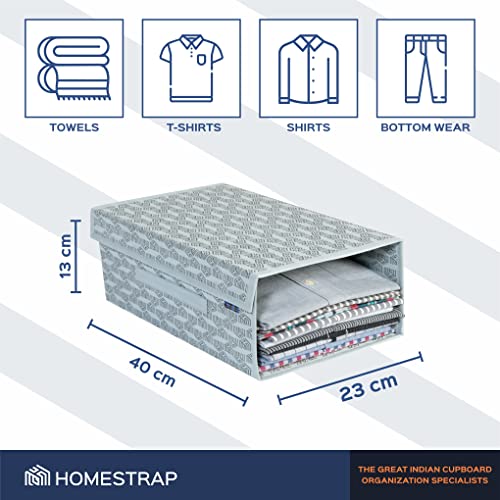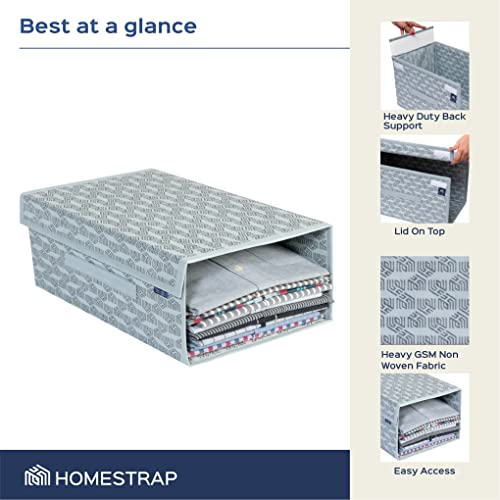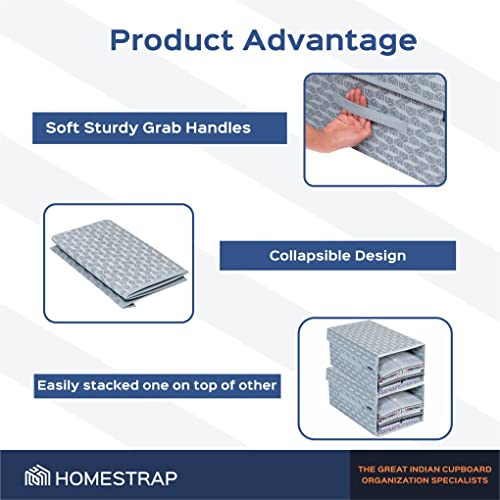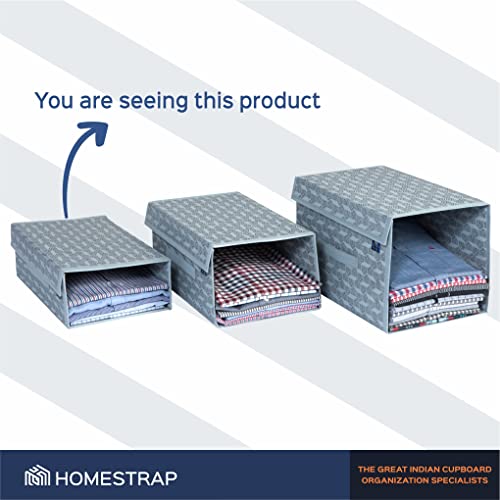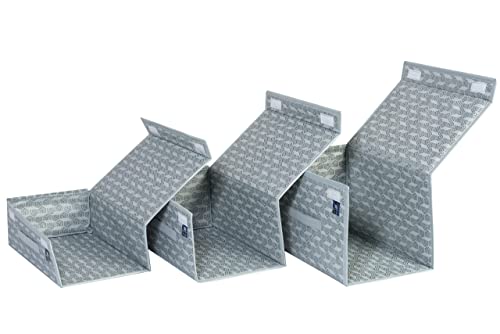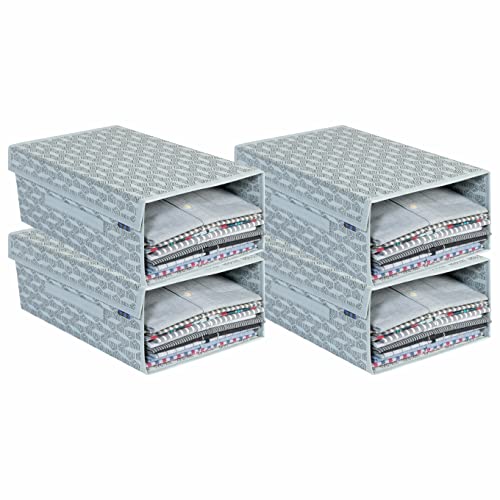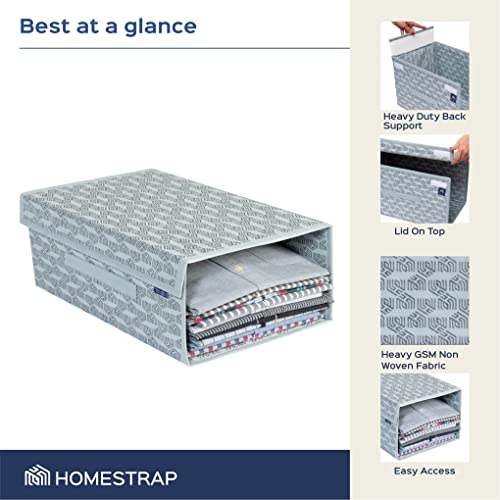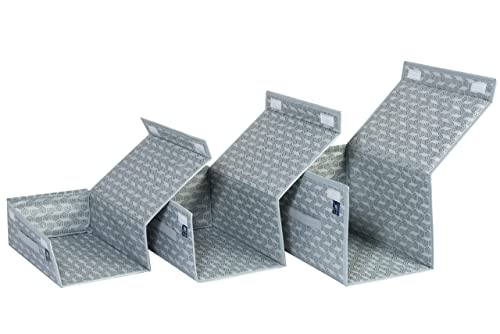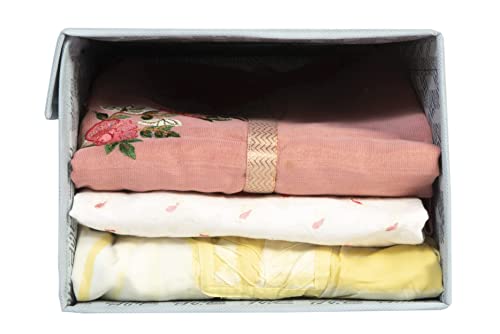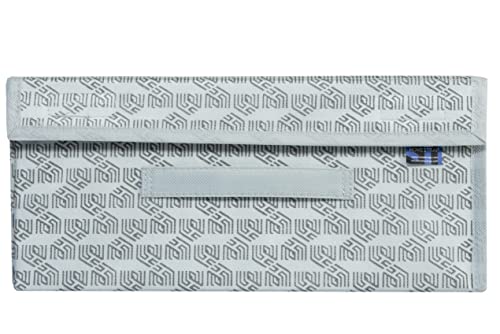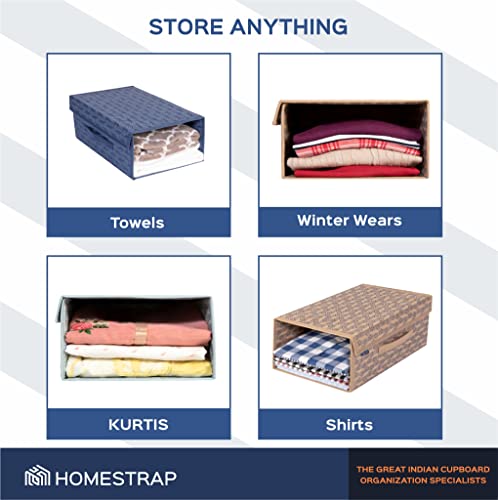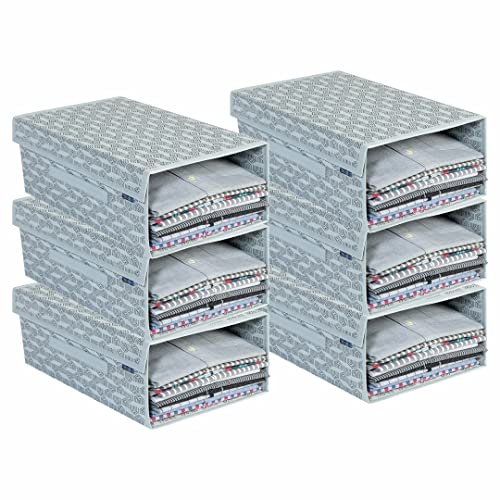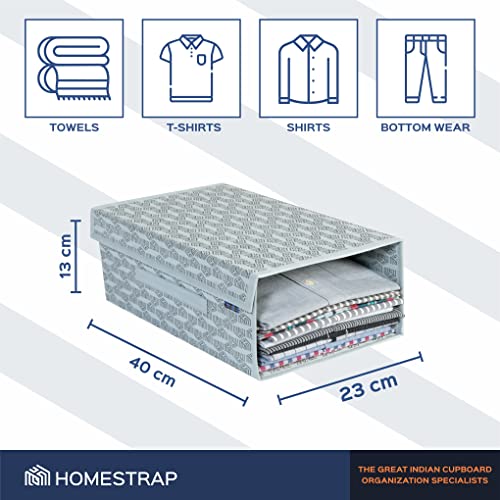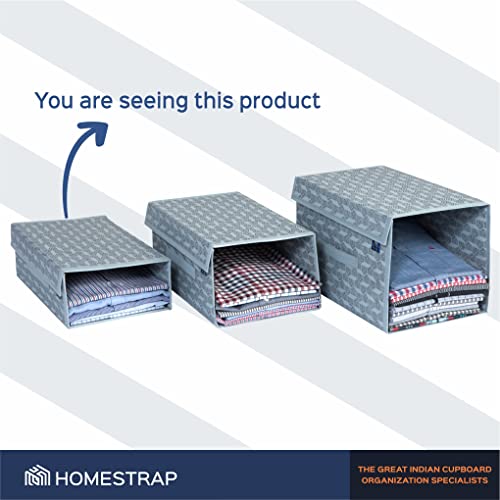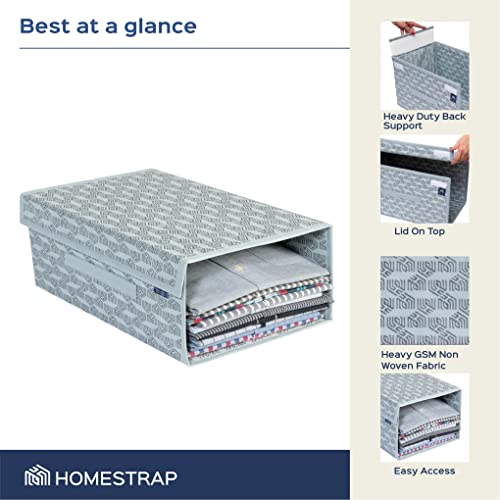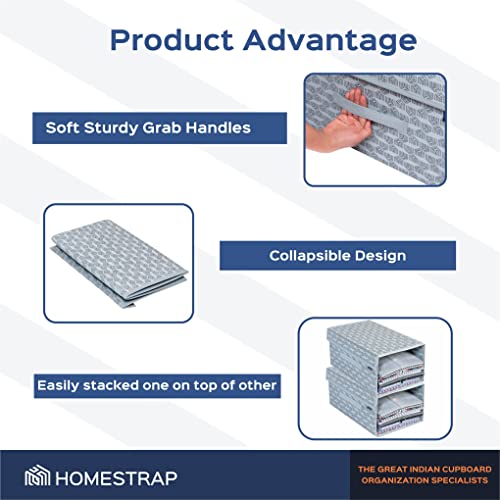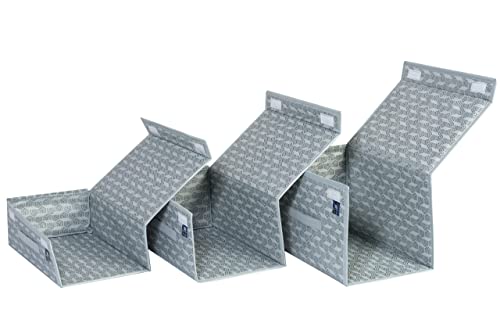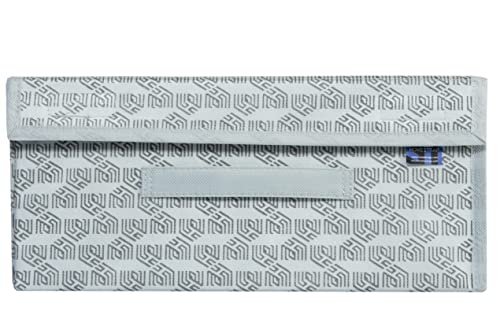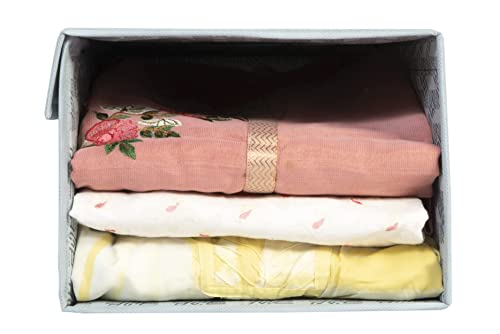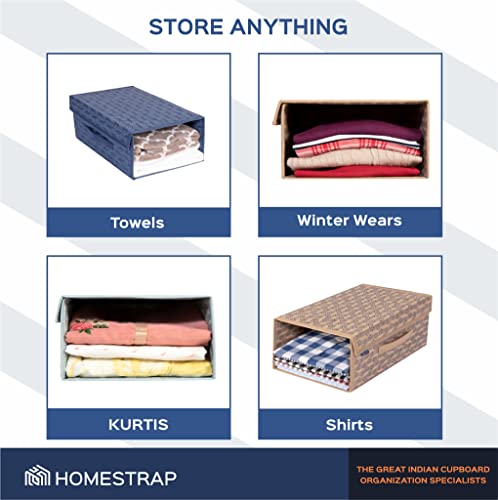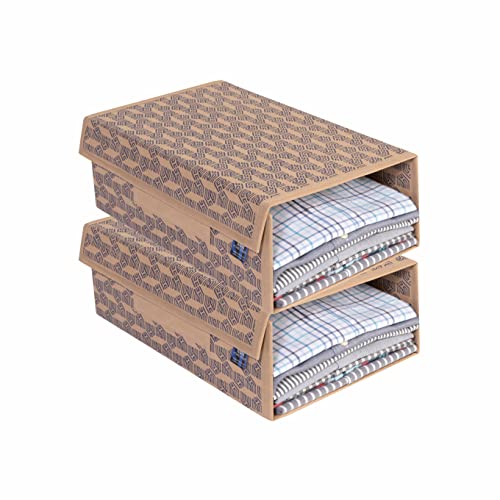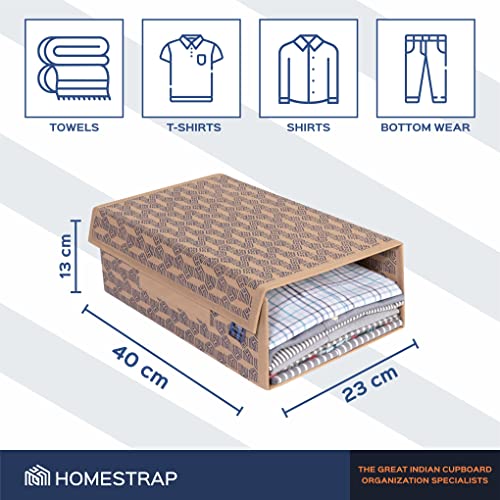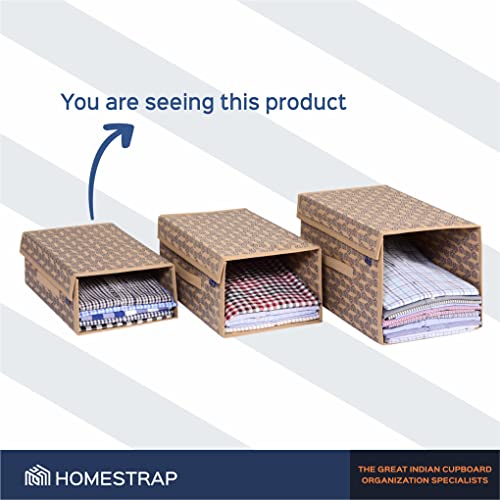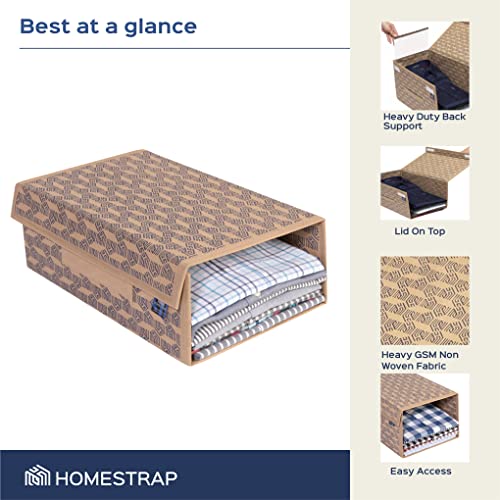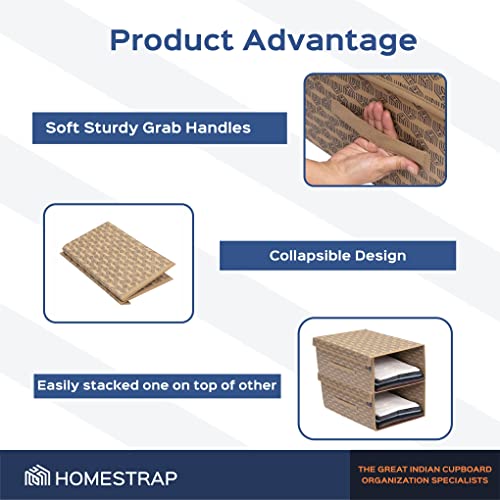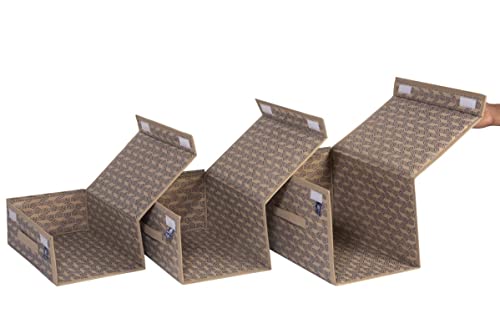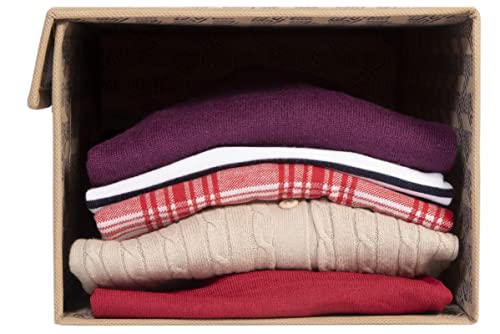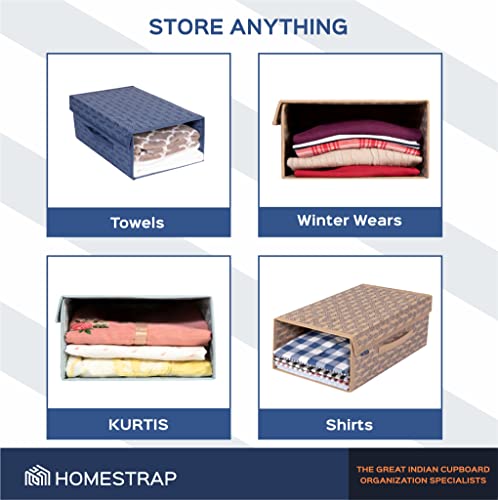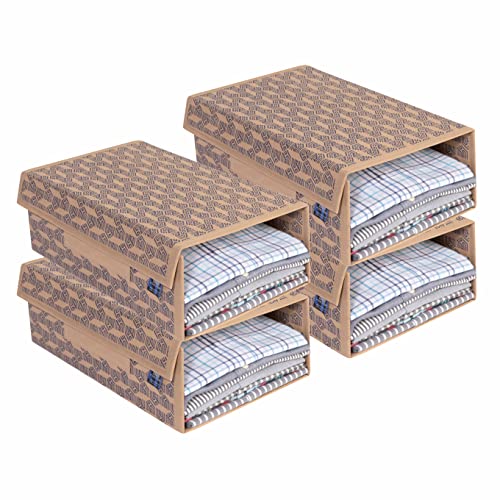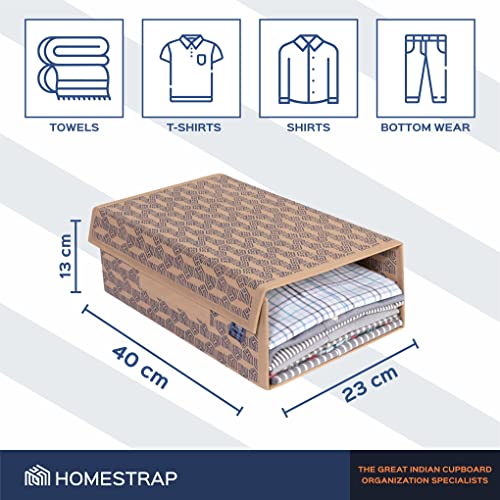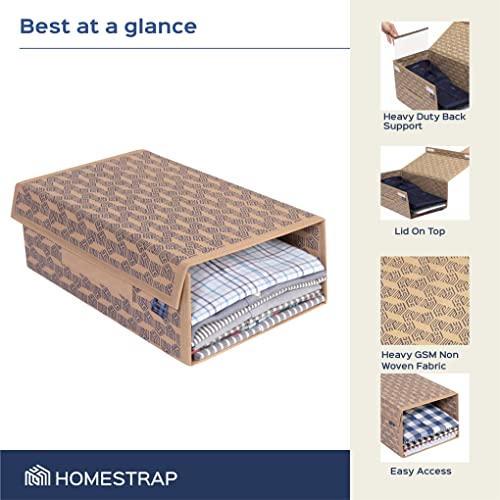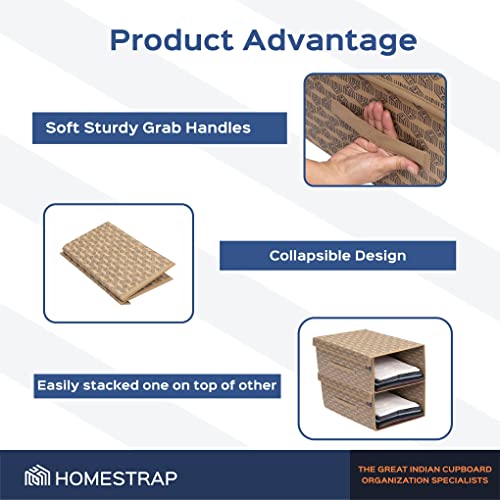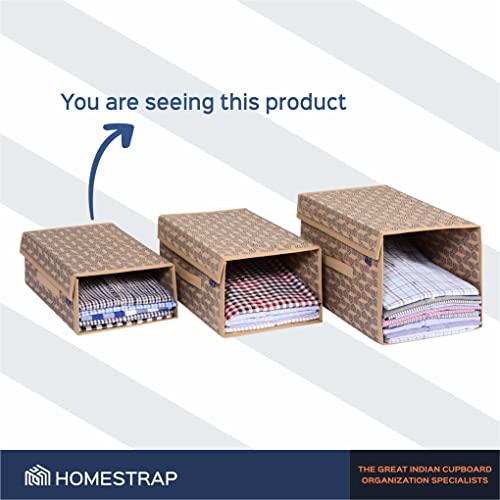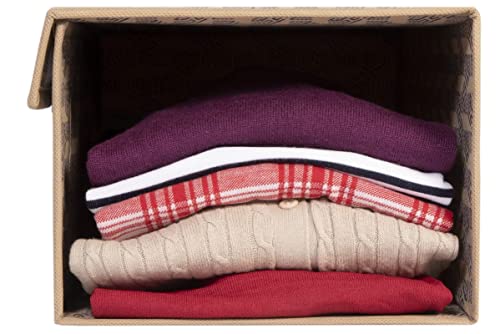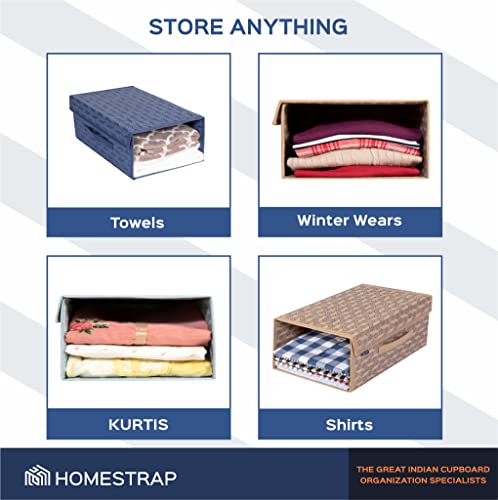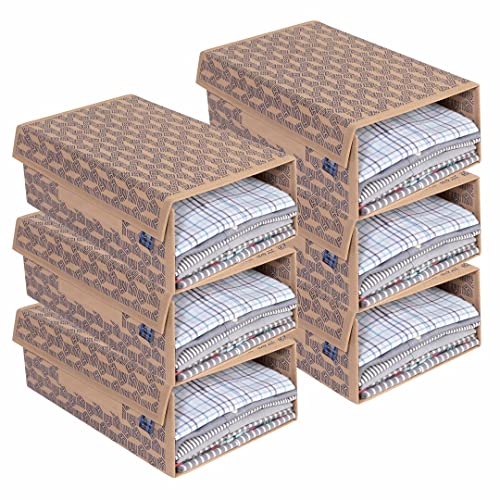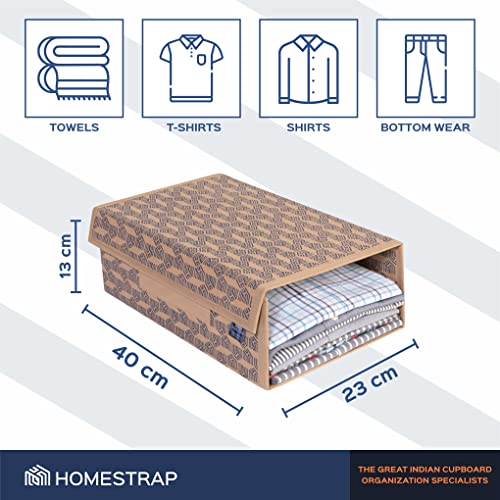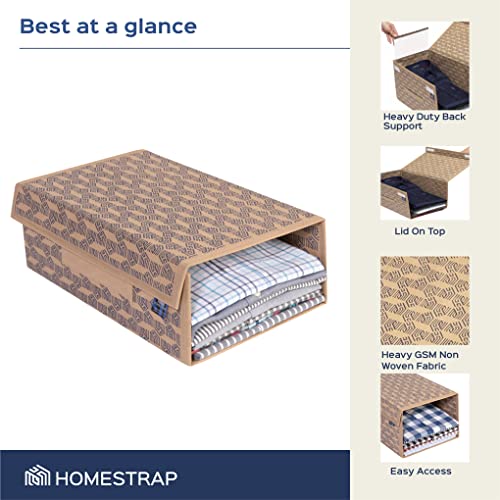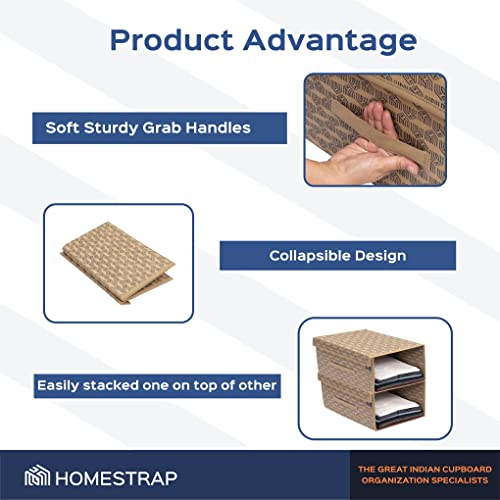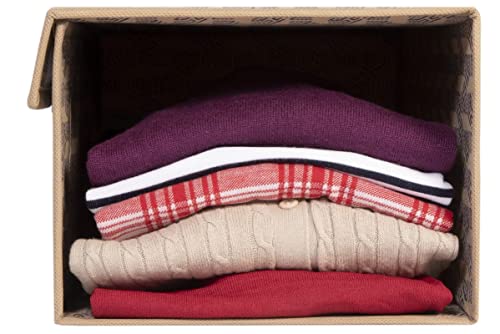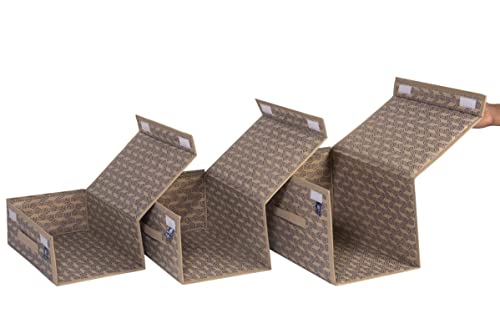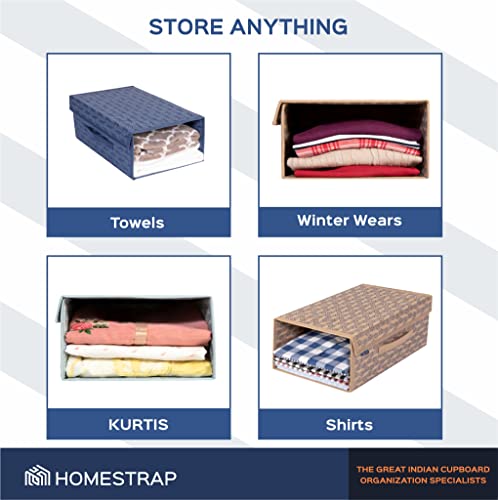 Shirt Stacker with Lid | Foldable | Wardrobe Storage Organizer (Small)
Specs & Features:


Material: Non-Woven
Dimensions: (L) 23cm, (W) 40cm, (H) 13cm
The lid on Top allows placing your shirts conveniently without causing any wrinkles
Designed perfectly to fit in folded shirts, and tops.
Closure: Velcro
Side Handles for easy lifting and placement
Sturdy & Durable Wardrobe Organizer

Front Open- Keeping the clothes inside visible and easy to access

Shirt Stacker is a smart and convenient solution for organizing and storing shirts. The product features a unique design that allows for efficient and space-saving storage of shirts in a neat and organized manner. The stacker is made from high-quality materials that are durable and long-lasting. It is perfect for keeping shirts wrinkle-free and in good condition. This product is ideal for use in closets, dressers, or any other storage area. It is easy to use and helps maximize space, making it a great choice for anyone who wants to keep their shirts looking their best.