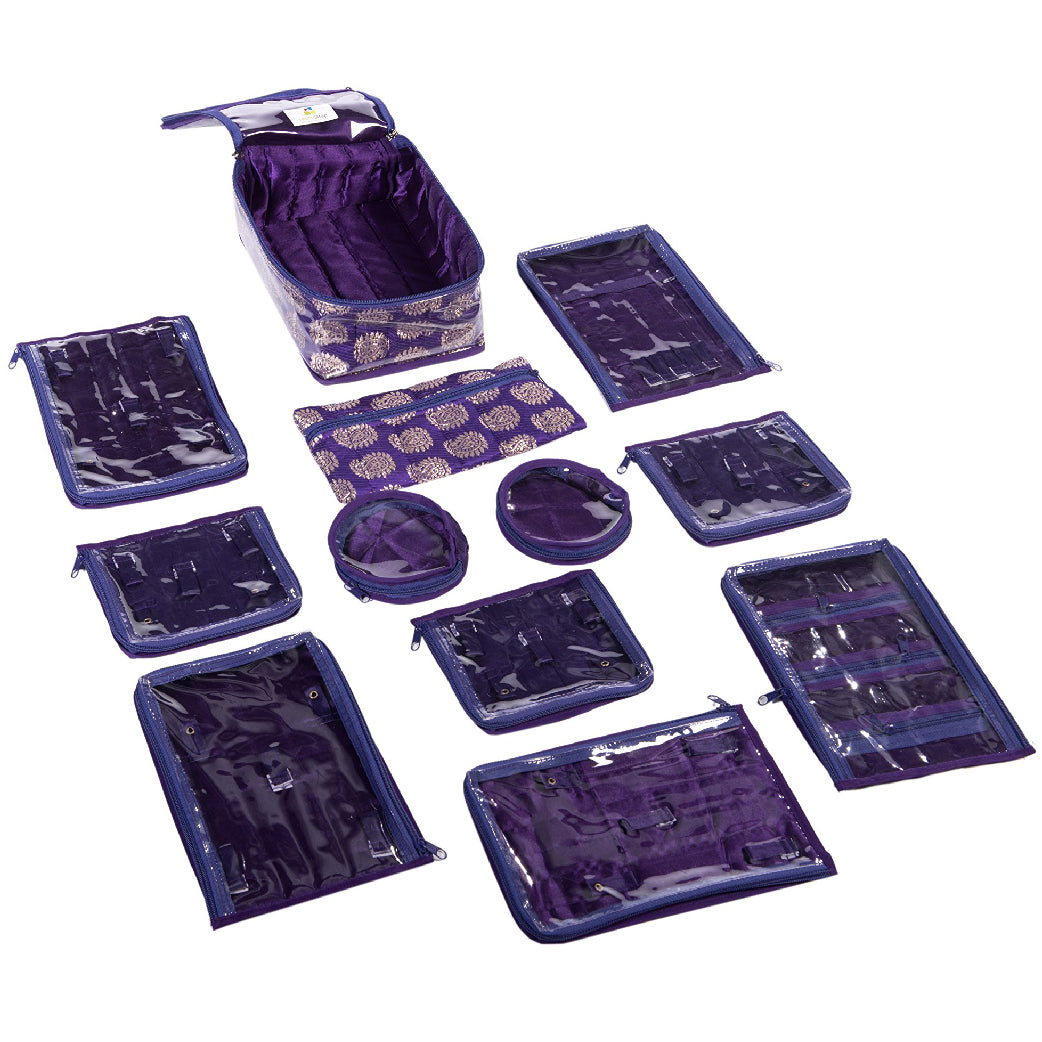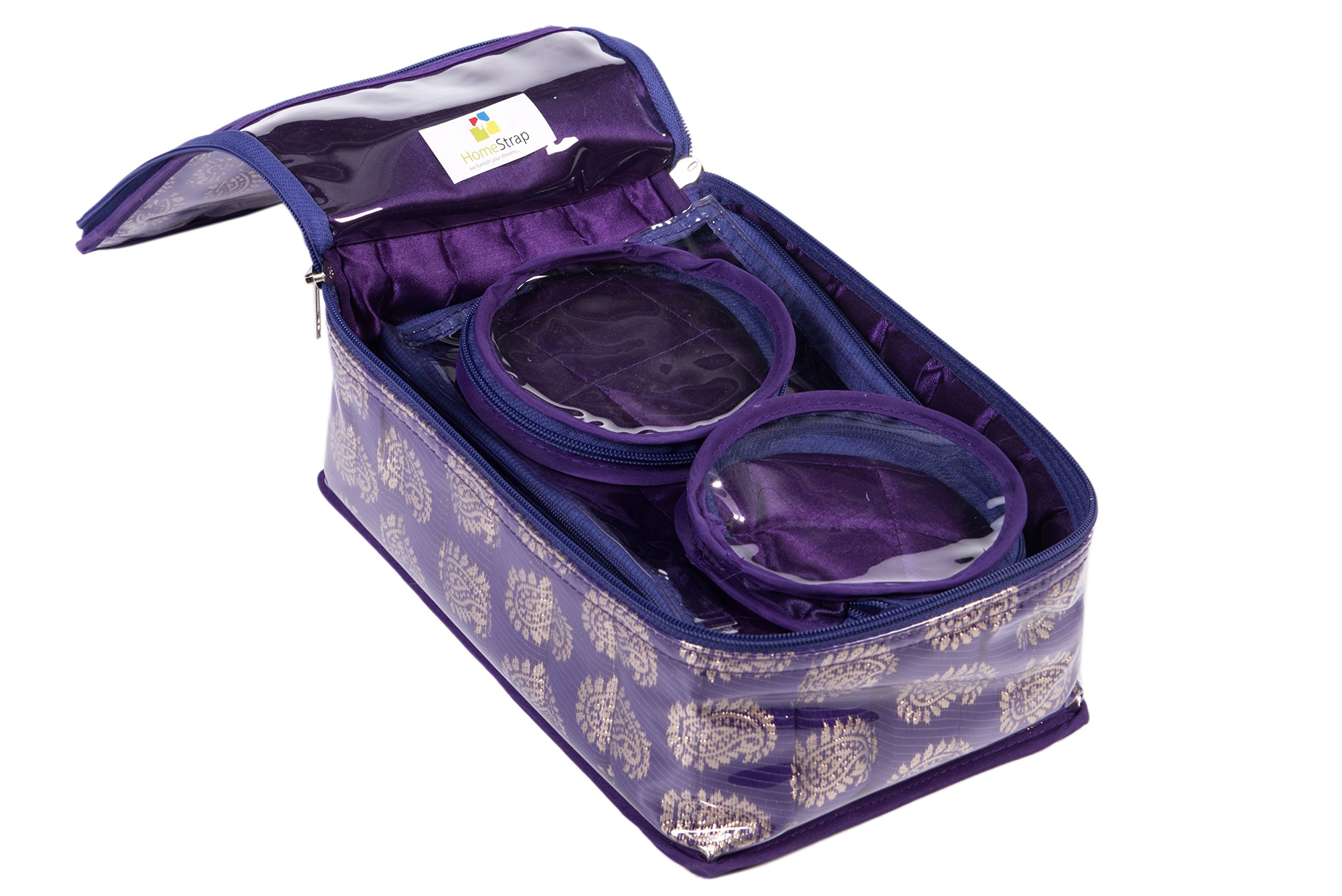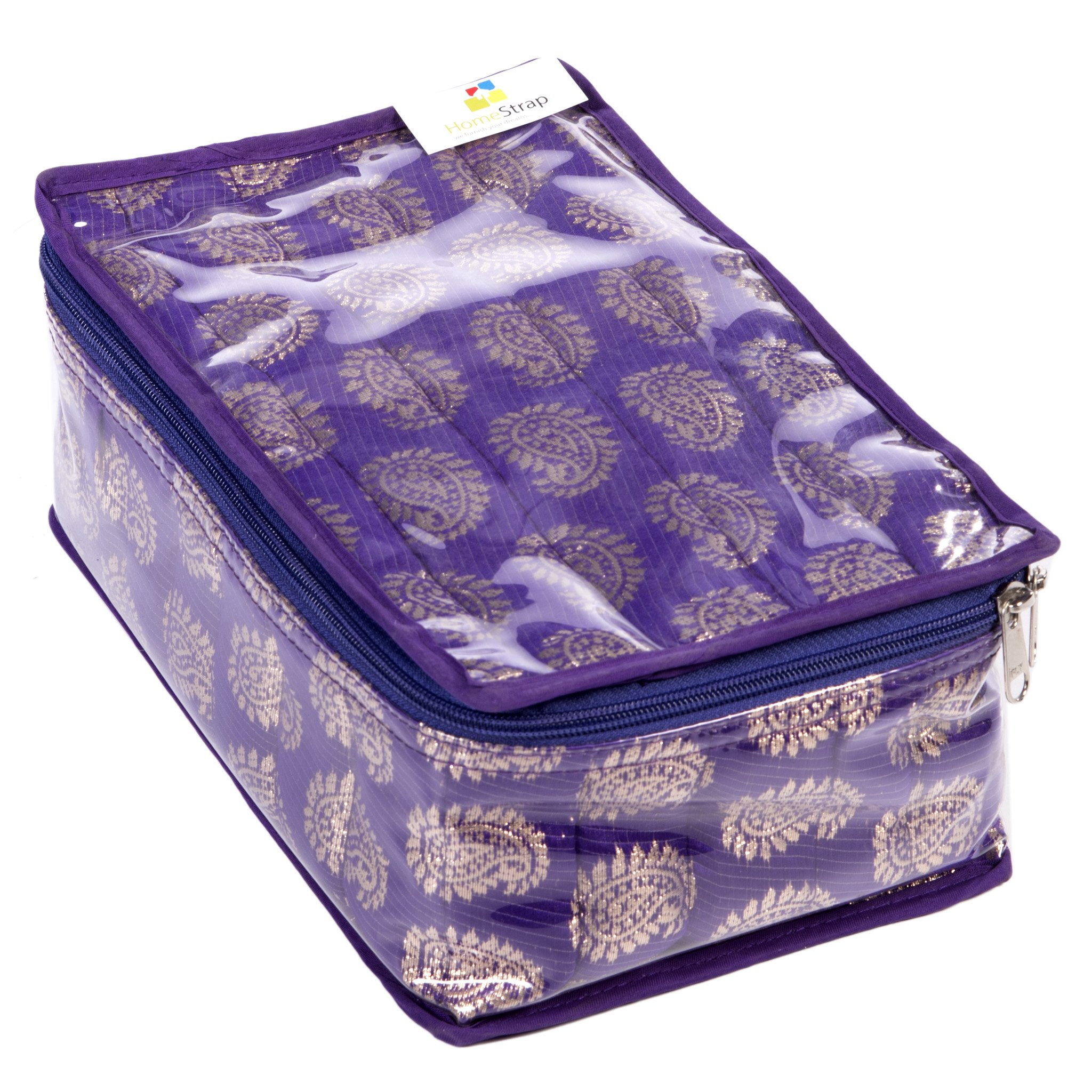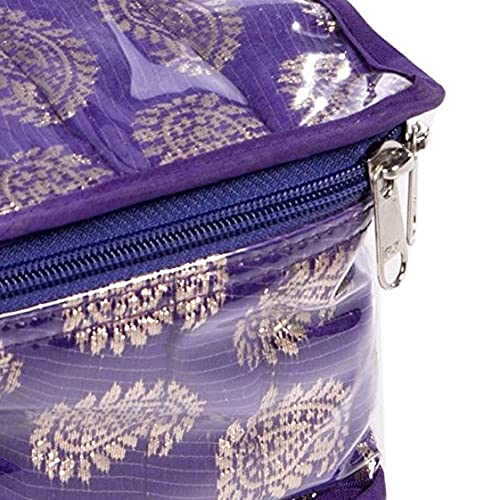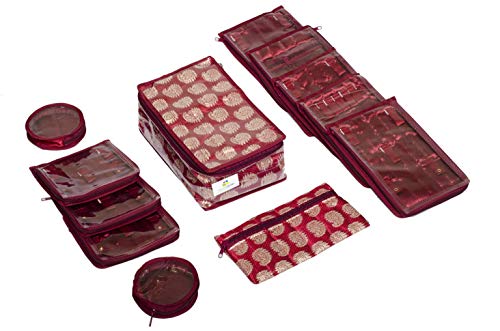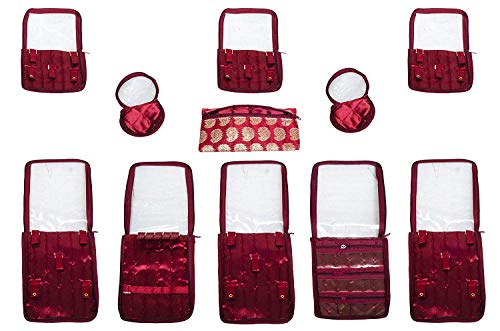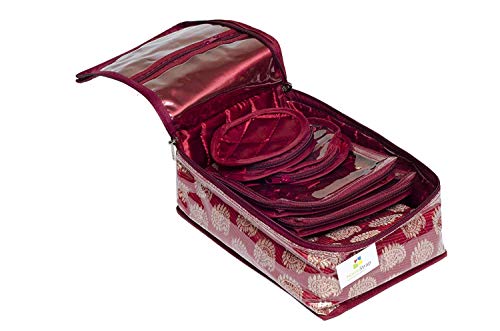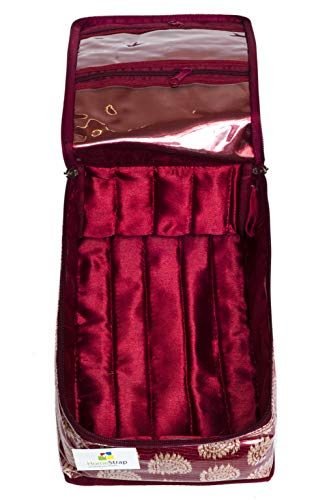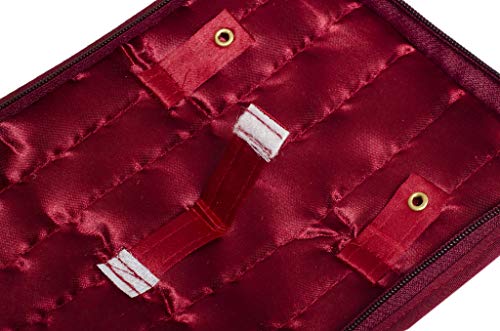 Brocade Jewellery Organizer/Pouch with 12 Pouches


Specs & Features:

Material: Vinyl & Brocade Fabric
Dimensions: Size in CM:38 (L) X 25 (W) X 7 (H)
Closure Type: Zipper
5 Rod Bangle Storage Organizer

Protect your stuff inside from dust & moisture as the product is laminated from vinyl material.
Clean with a damp cloth only.
A bangle storage box is a great solution for storing and organizing your bangles and bracelets. It is designed to fit inside your wardrobe and keep your bangles organized and easily accessible. The box usually has compartments of different sizes to accommodate different types of bangles and bracelets and can have different features, such as compartments, snap closures, or padding. Some of the organizers even have a clear lid, so you can see the contents of each compartment. The box is made of high-quality materials, to keep your bangles protected and secure. With a bangle box lead-to wardrobe organizer, you can keep your bangles and bracelets organized and in one place, saving you time and hassle when getting ready. It can help to prevent tangling and scratching of the bangles, and make it easier to choose and access the bangles.