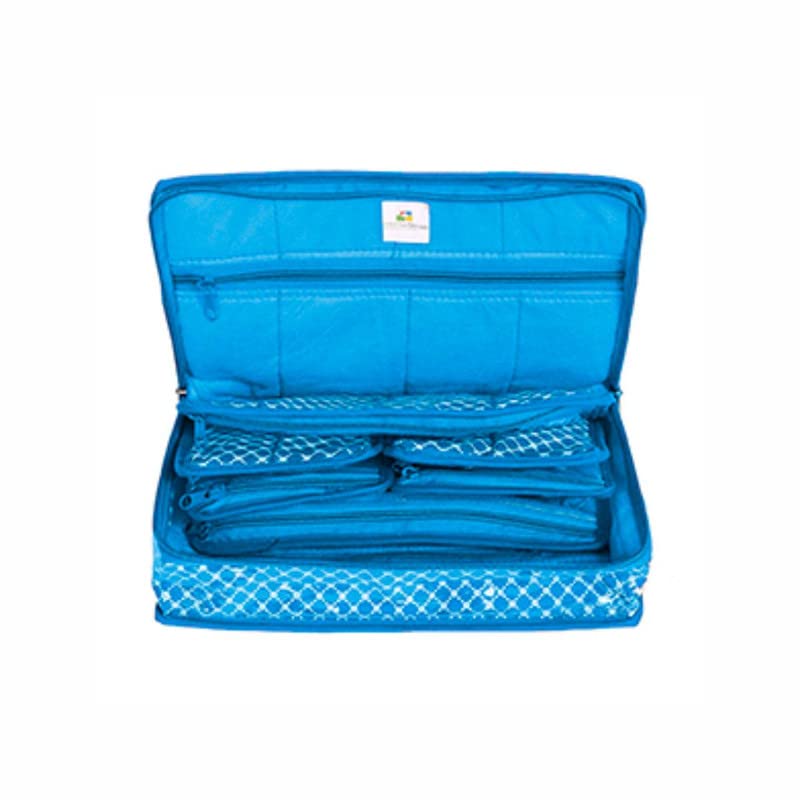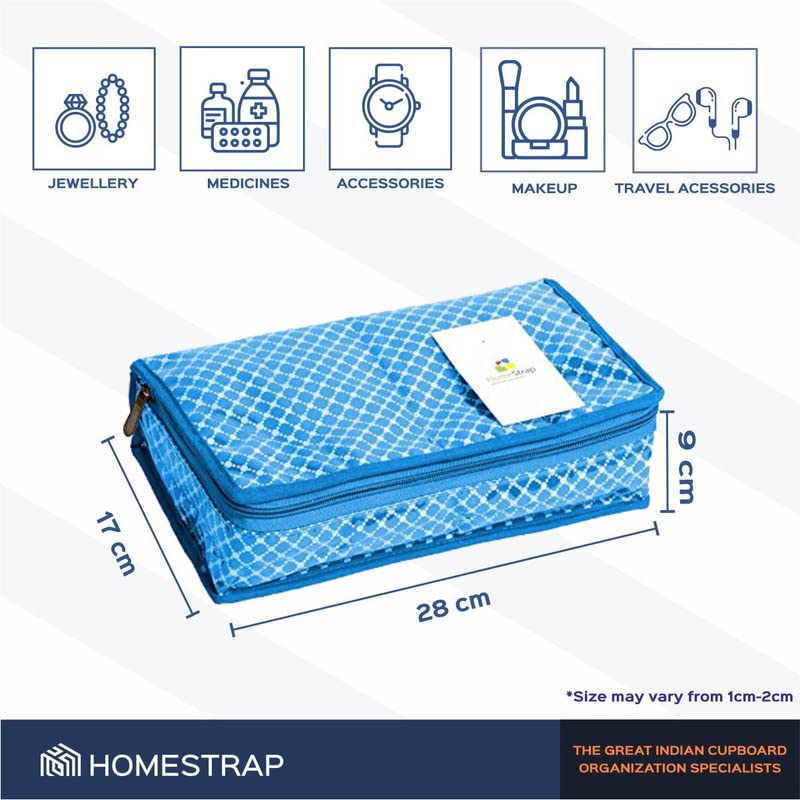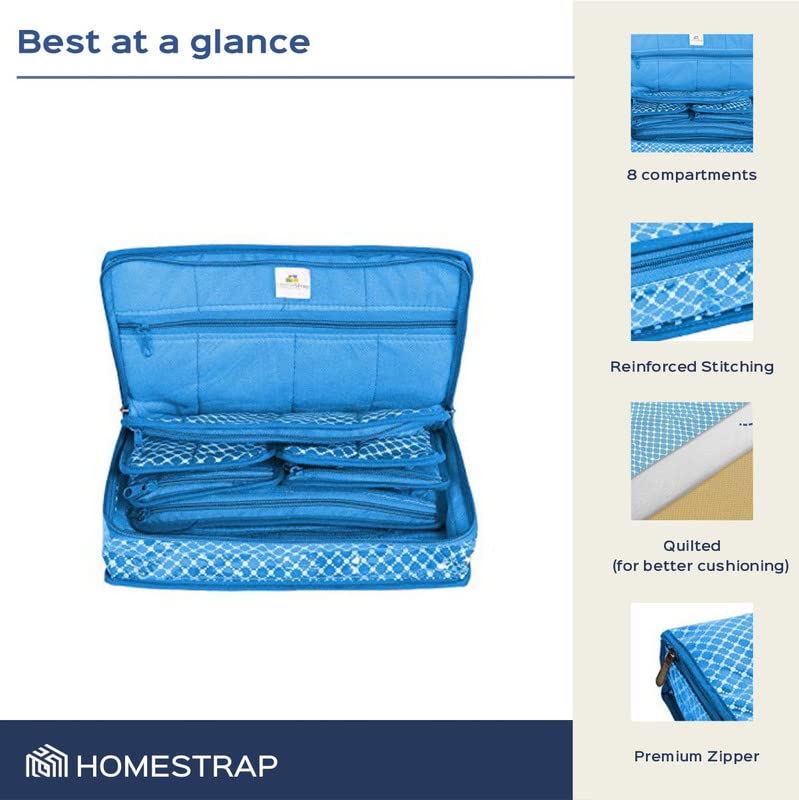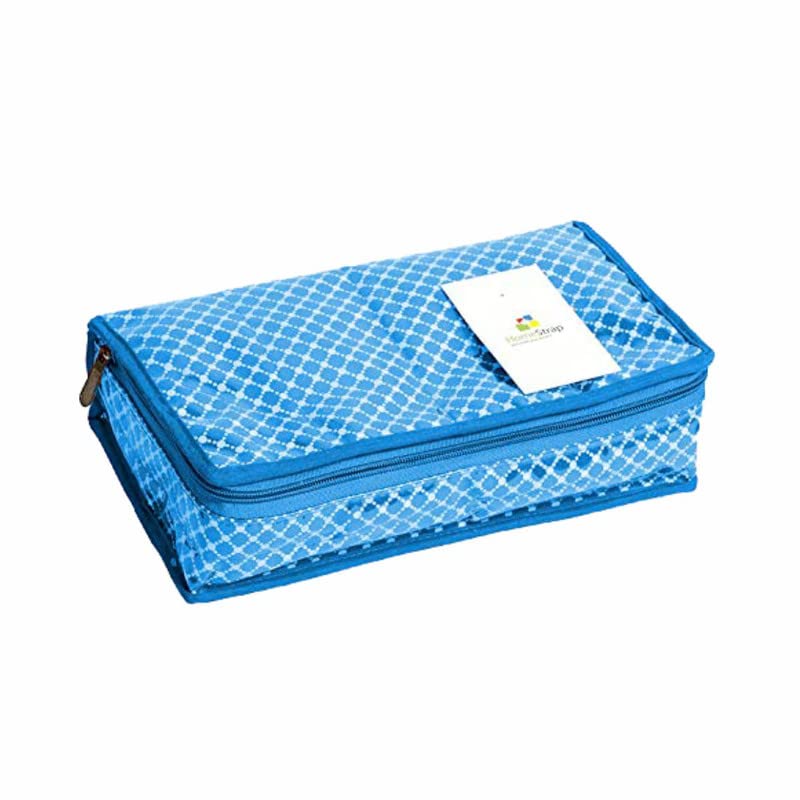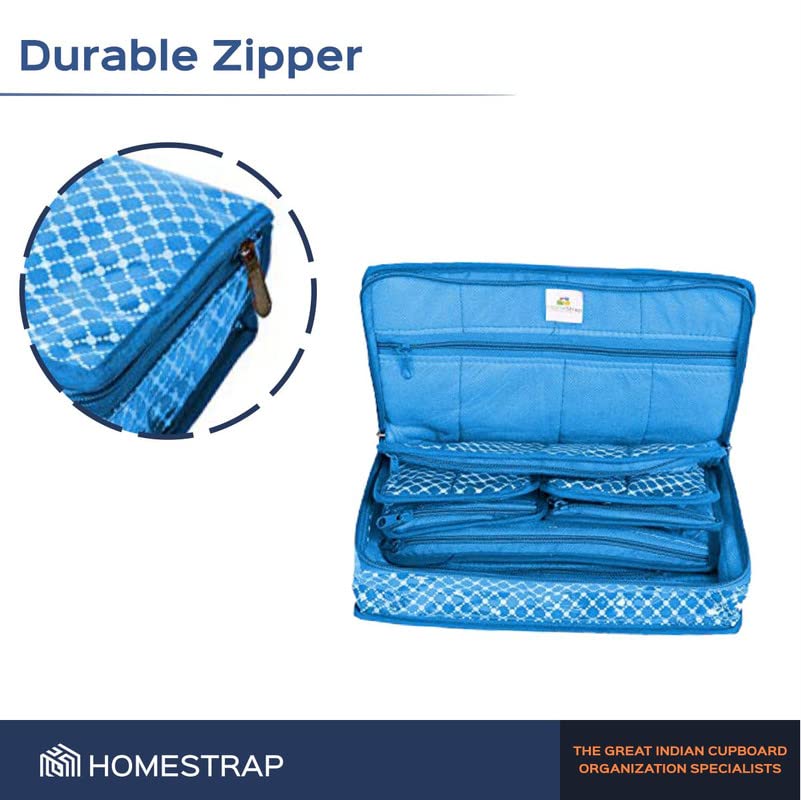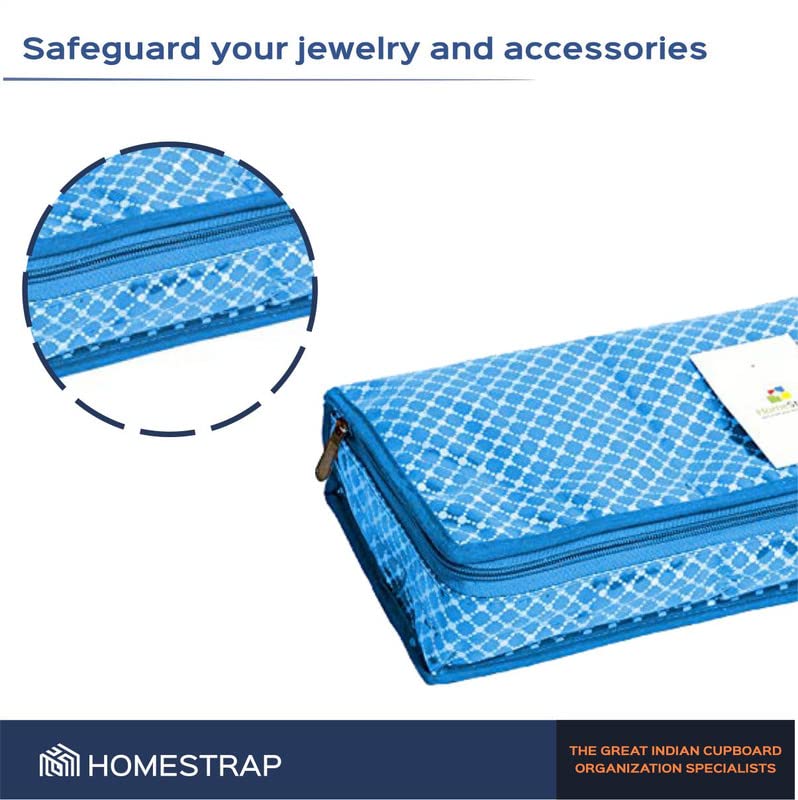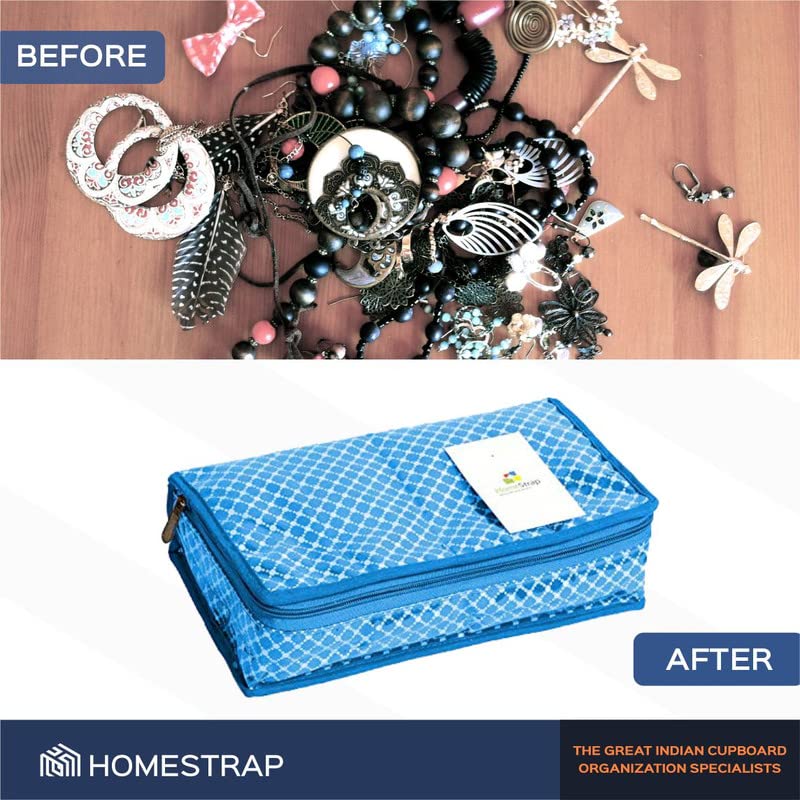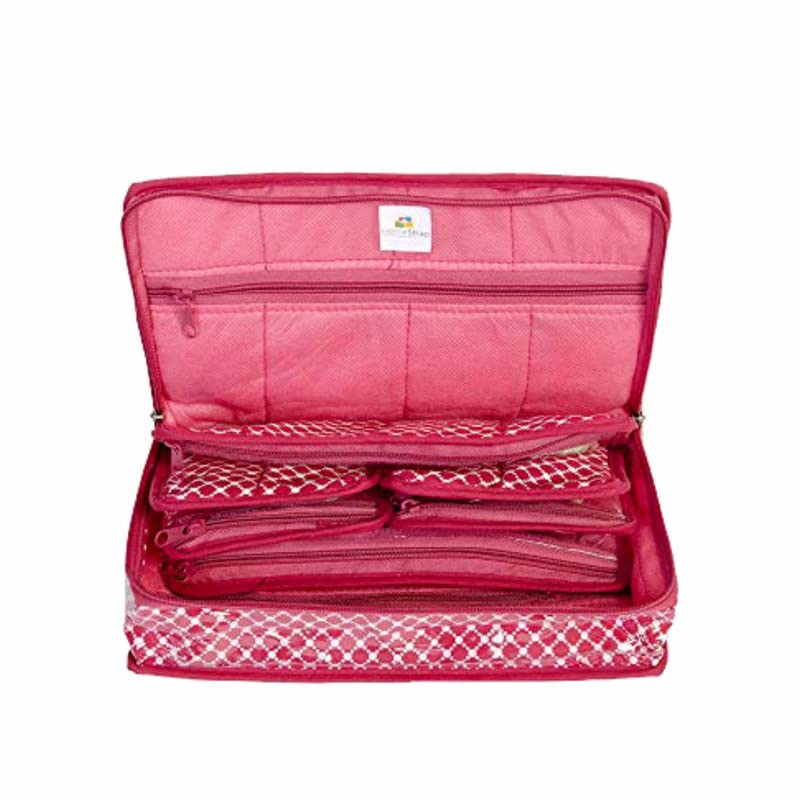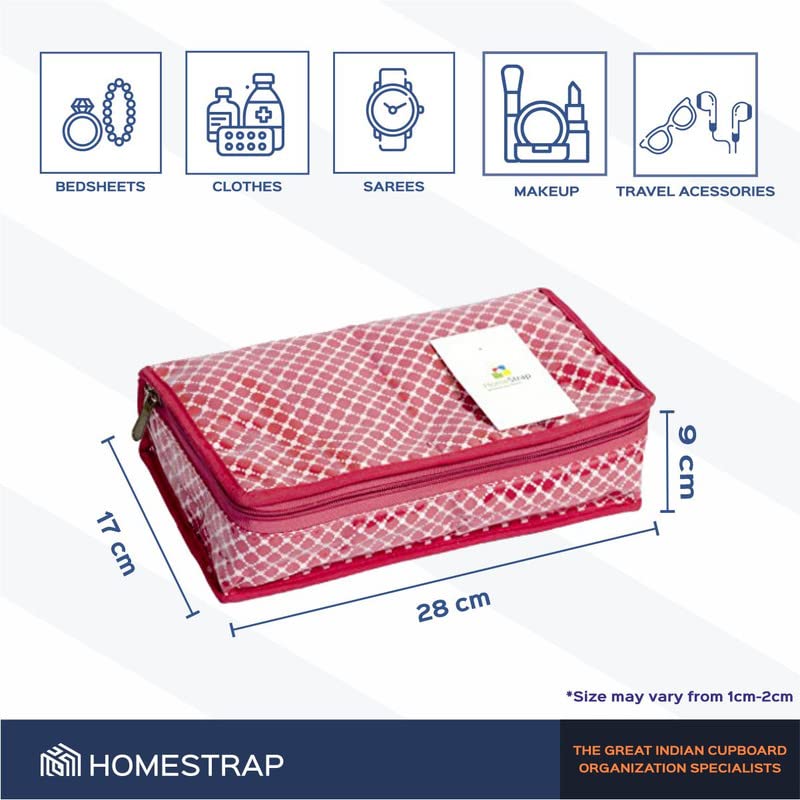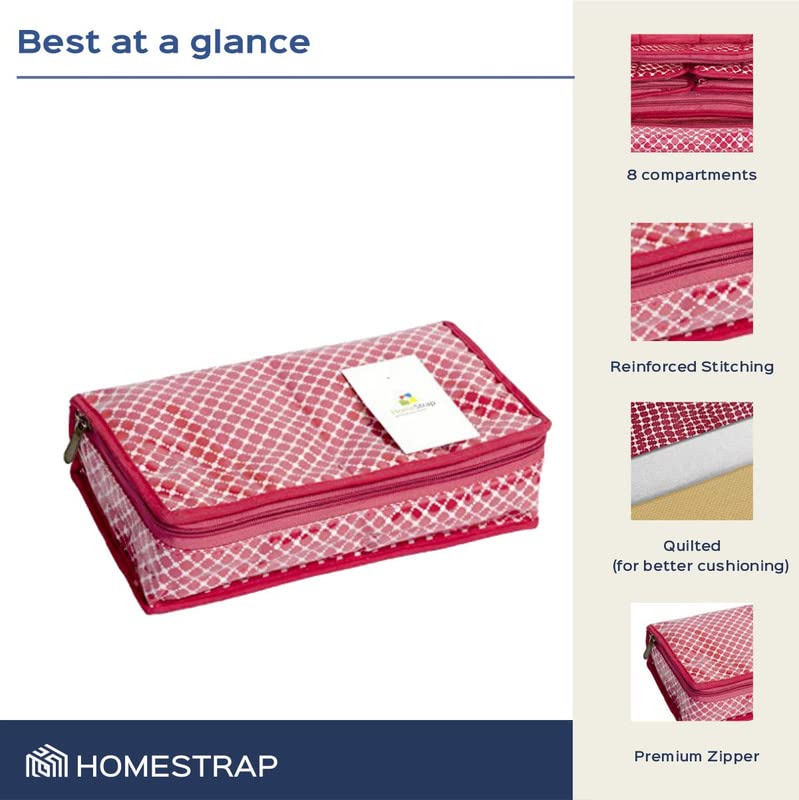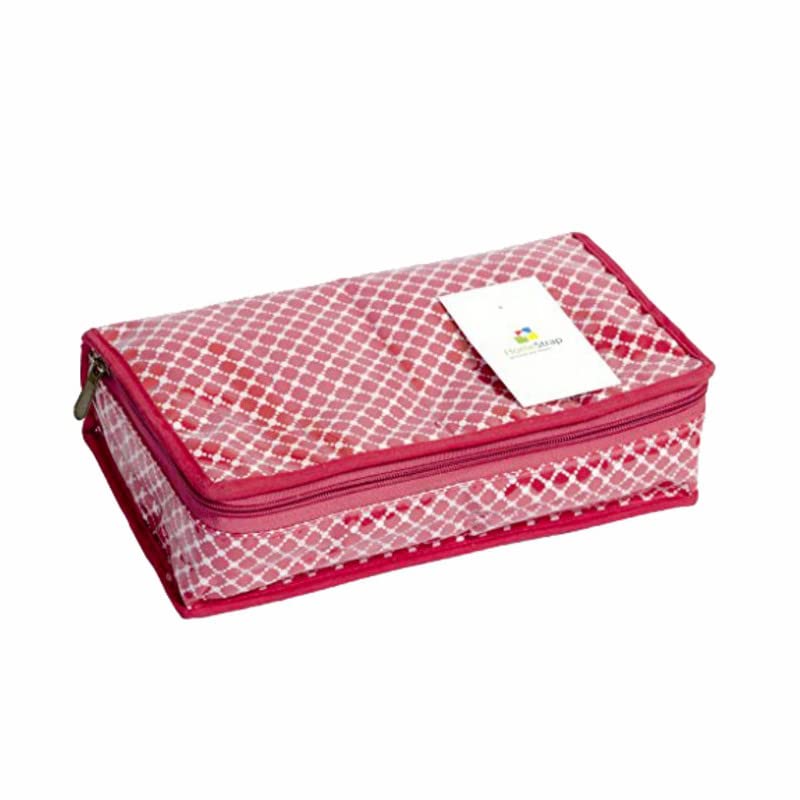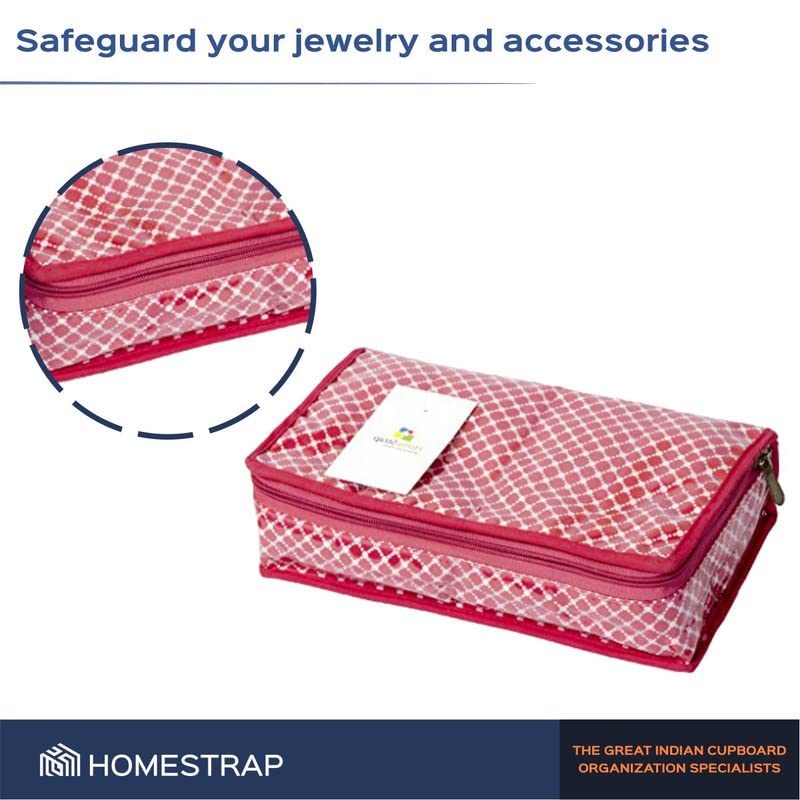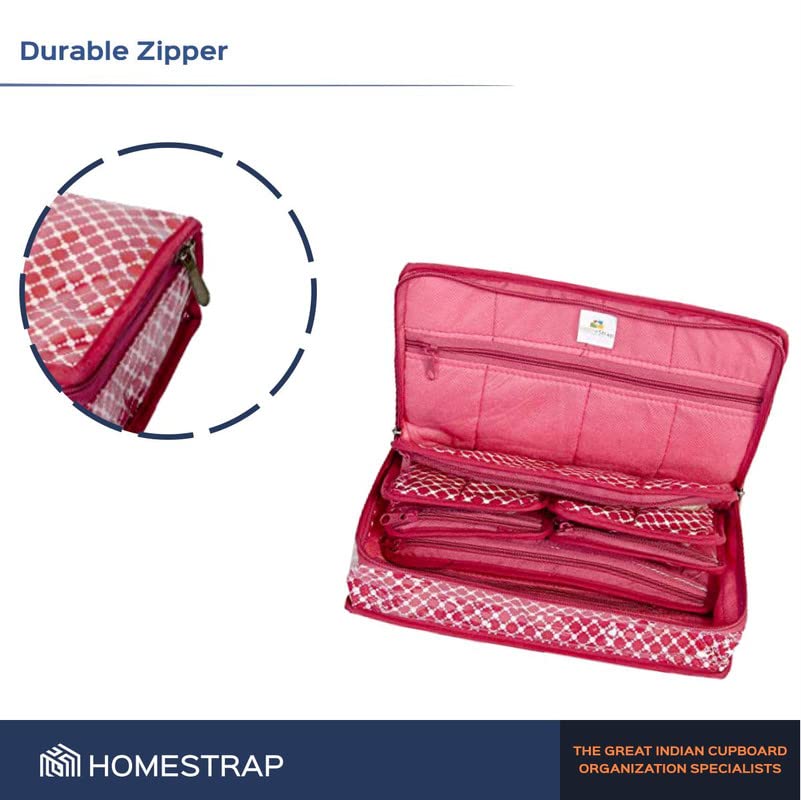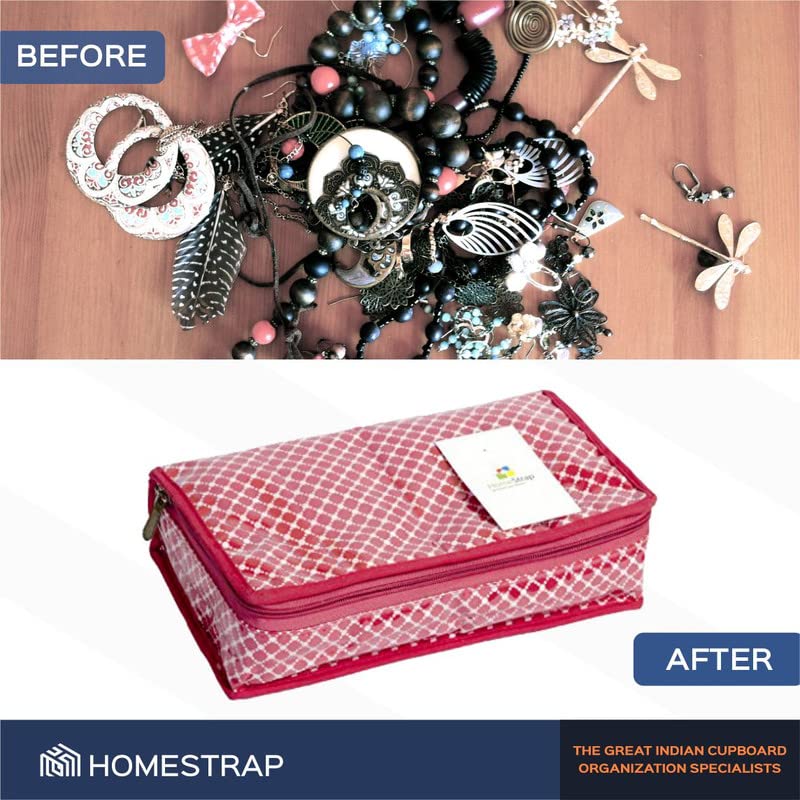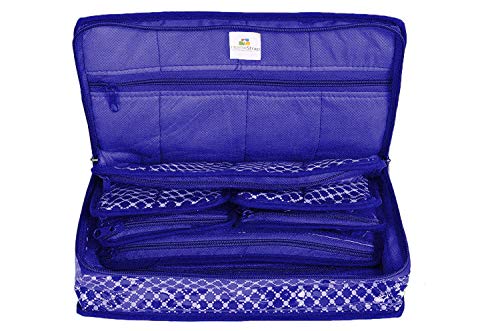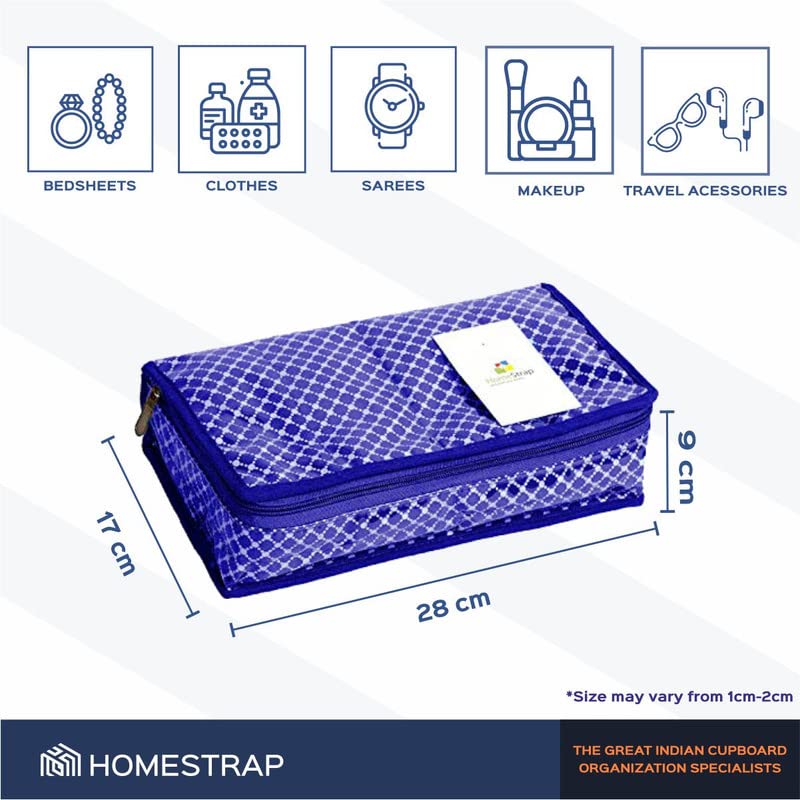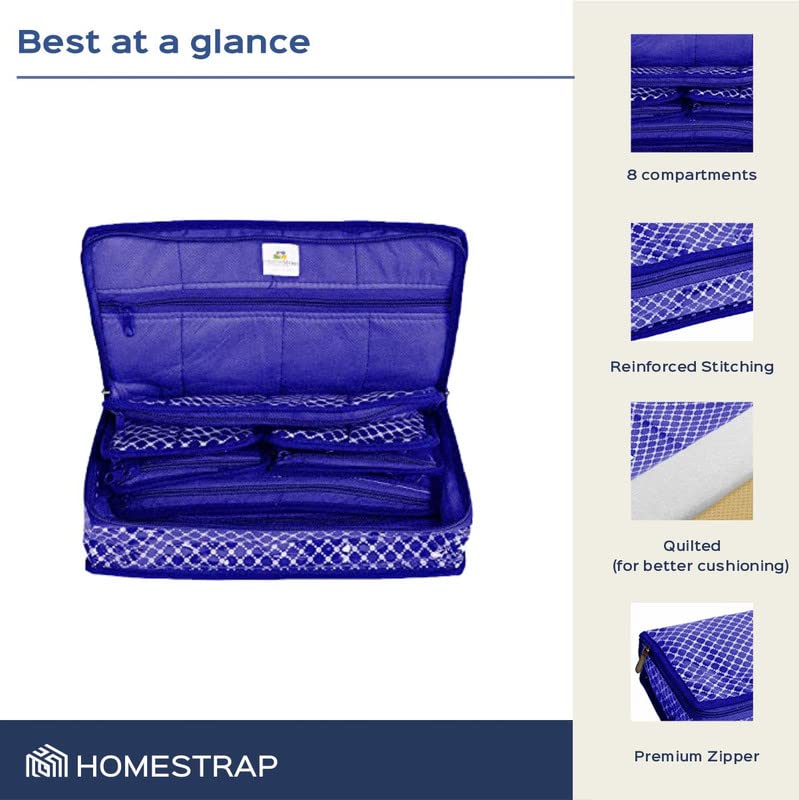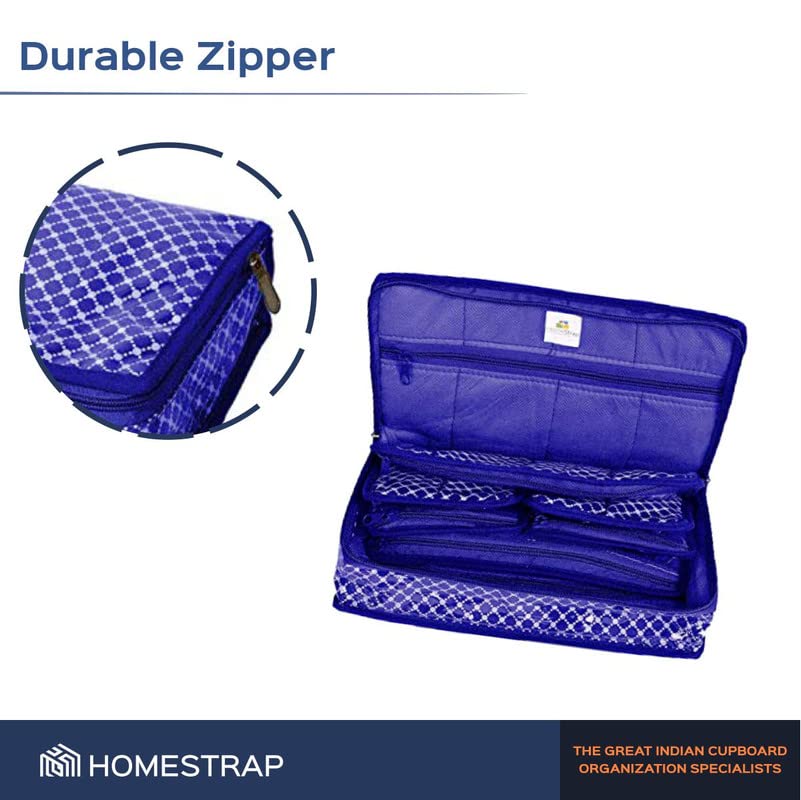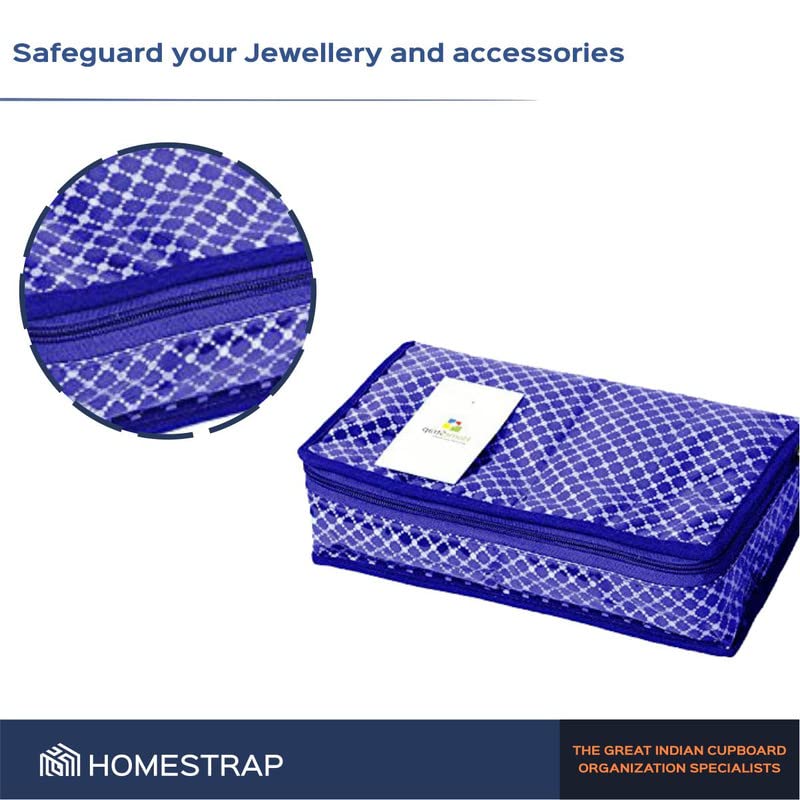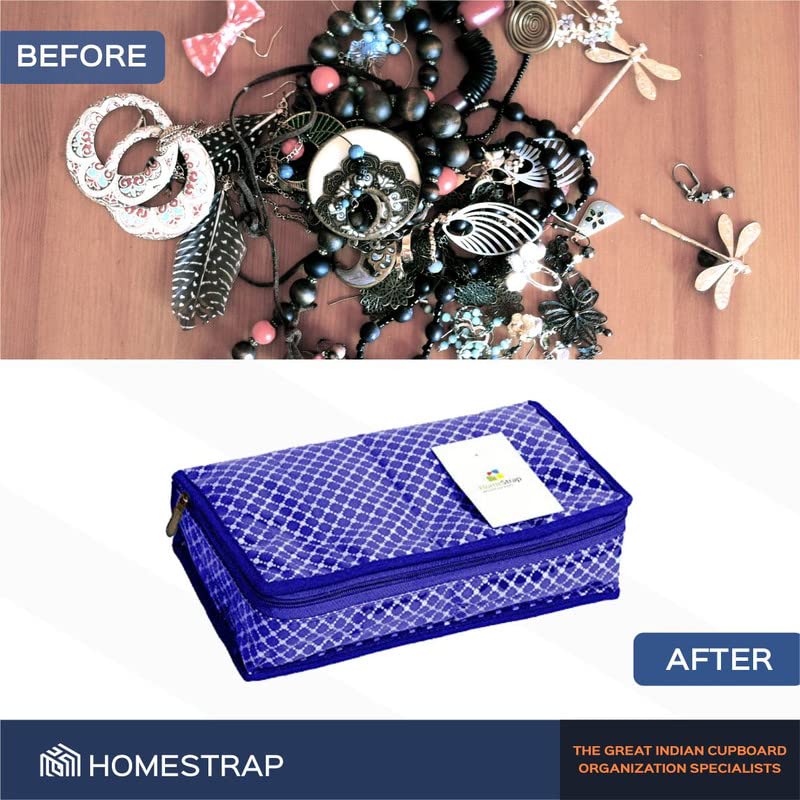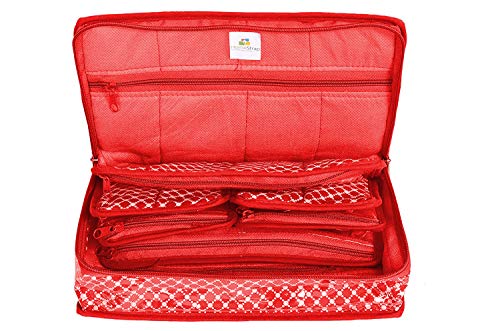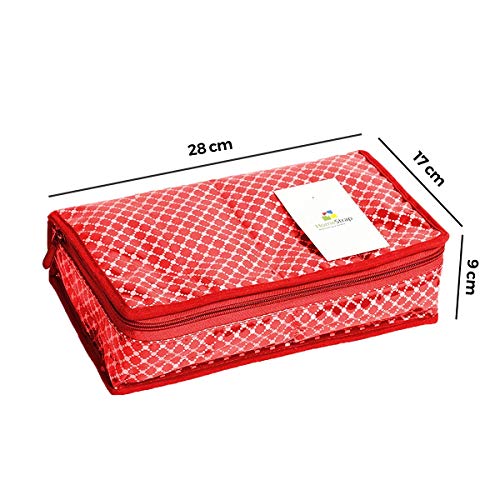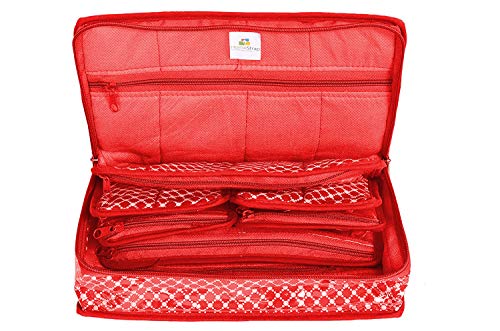 Jewellery Organizer Bag with 8 Pockets


Specs & Features:

Material: Vinyl & Non-woven
Dimensions: Size in CM: 28 (L), 17 (W) x 9 (H)
Closure type: Zipper
Laminated and cushioned from all sides to protect your jewellery and accessories from breakage, dust, dirt & moisture
Clean with a damp cloth.
Are you always choosing the same jewelry because you've forgotten about - or can't find - the rest? Homestraps Jewellery Organizer has a smart solution to organize your jewelry - check it out. Clear pockets make it easy to see your jewelry, cosmetics, hair, and fashion accessories. Loop fastener makes you don't have to worry about your long necklace getting tangled up with one another. standard hanger needed, easily hangs as part of your closet and takes a very small space. There is an opening through which to slip a hanger and a flap that covers it at the top Storage solution for jewelry, cosmetics, hair, and fashion accessories, and all of life's curiosities, hide your expensive ones in clothes. A nice gift idea for women, mom, girlfriends.