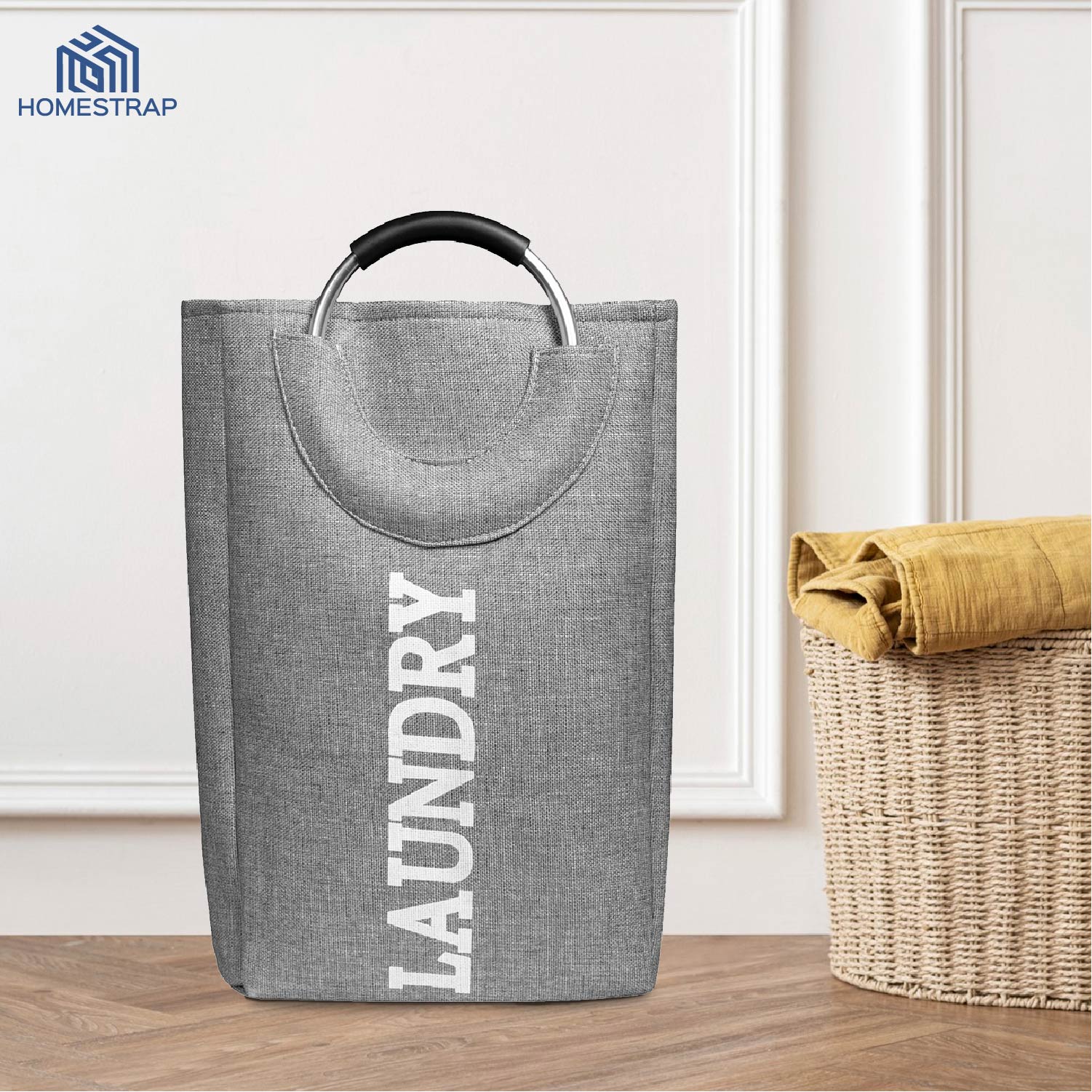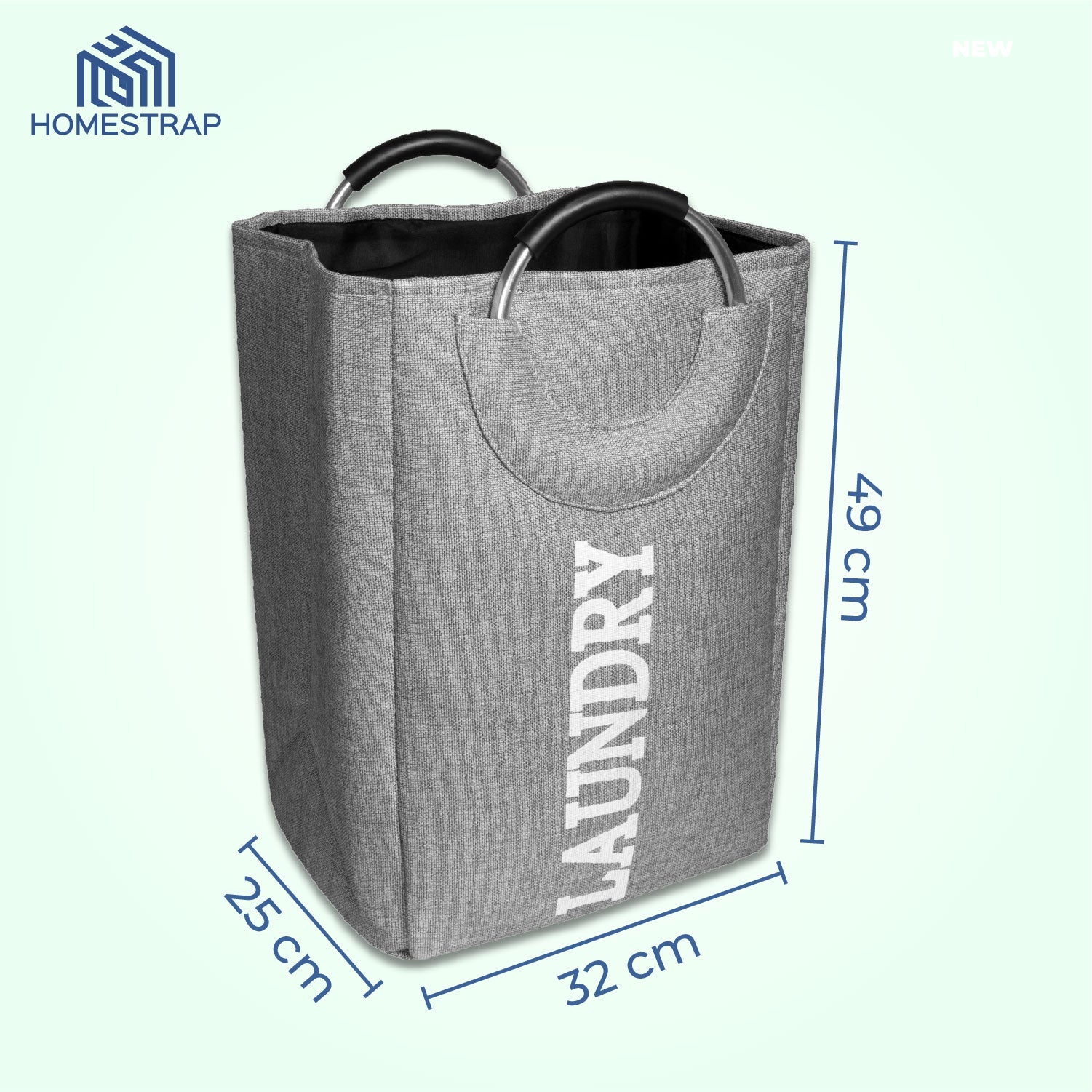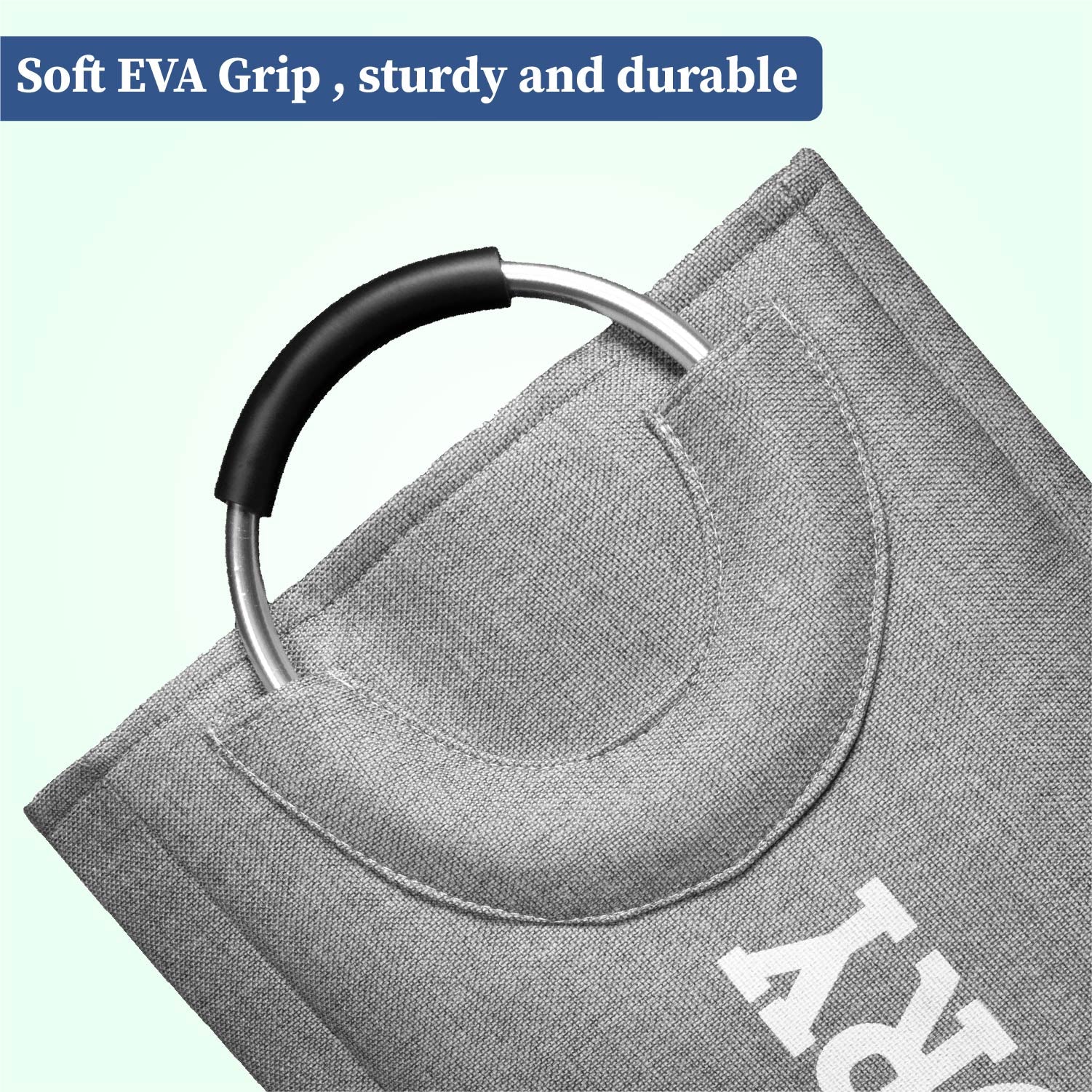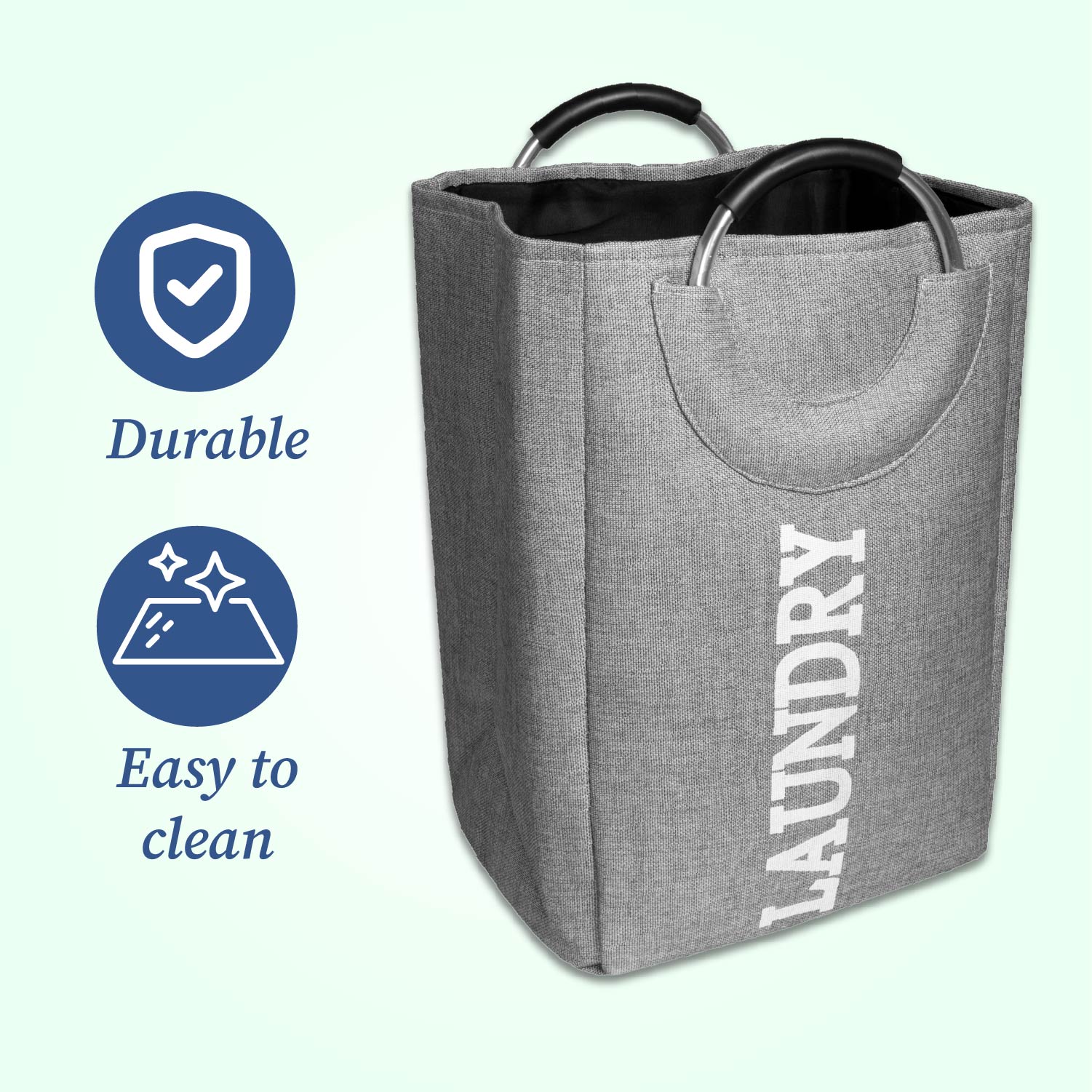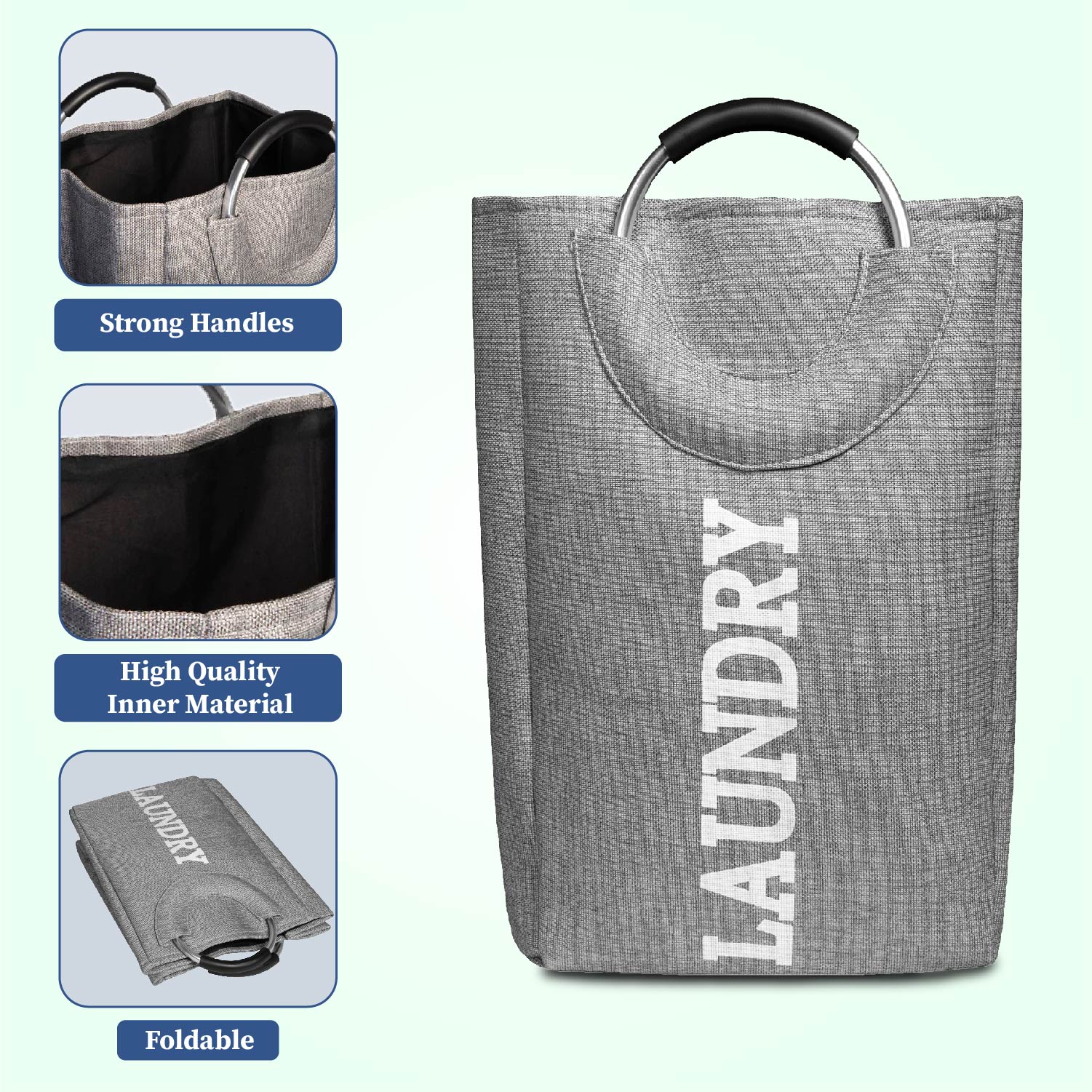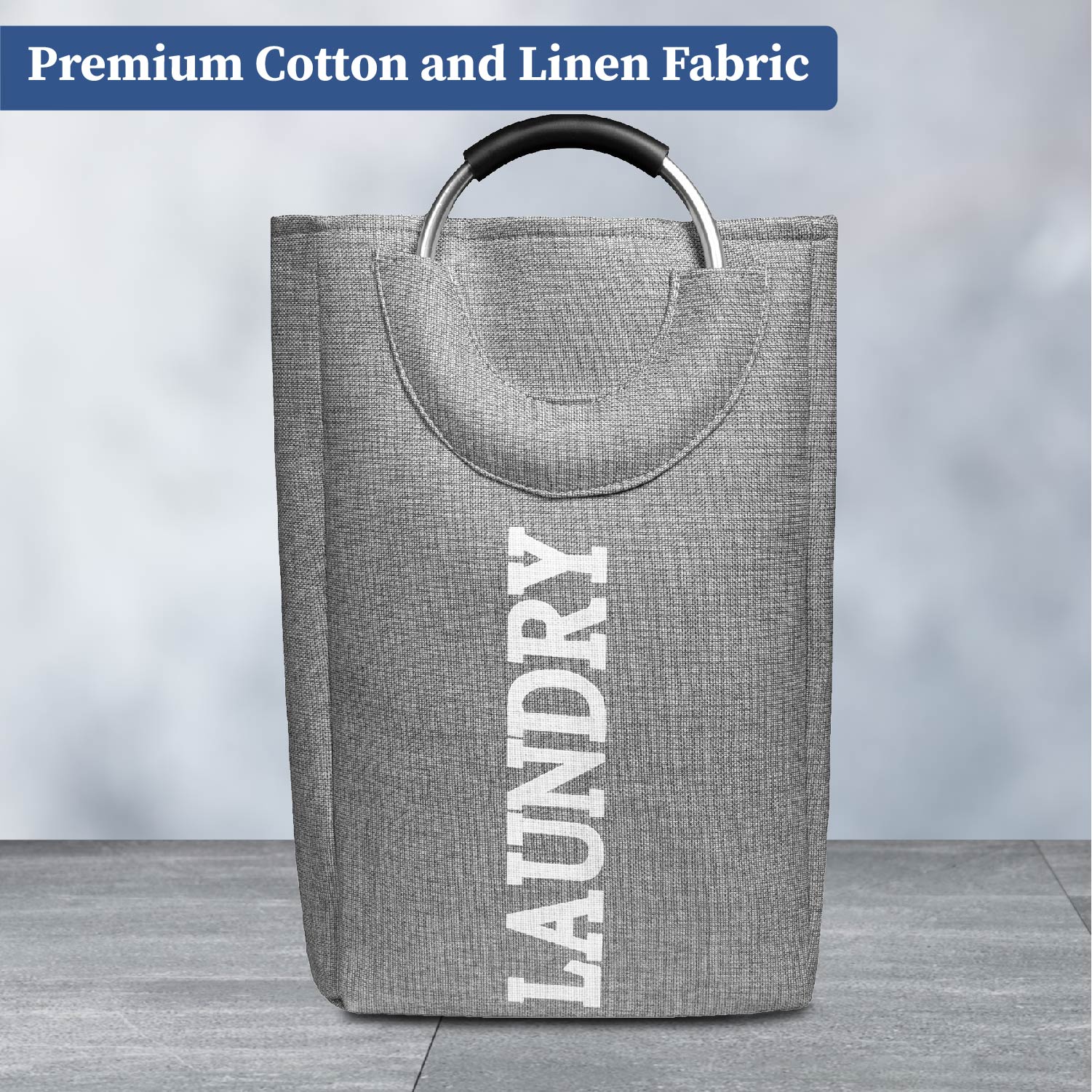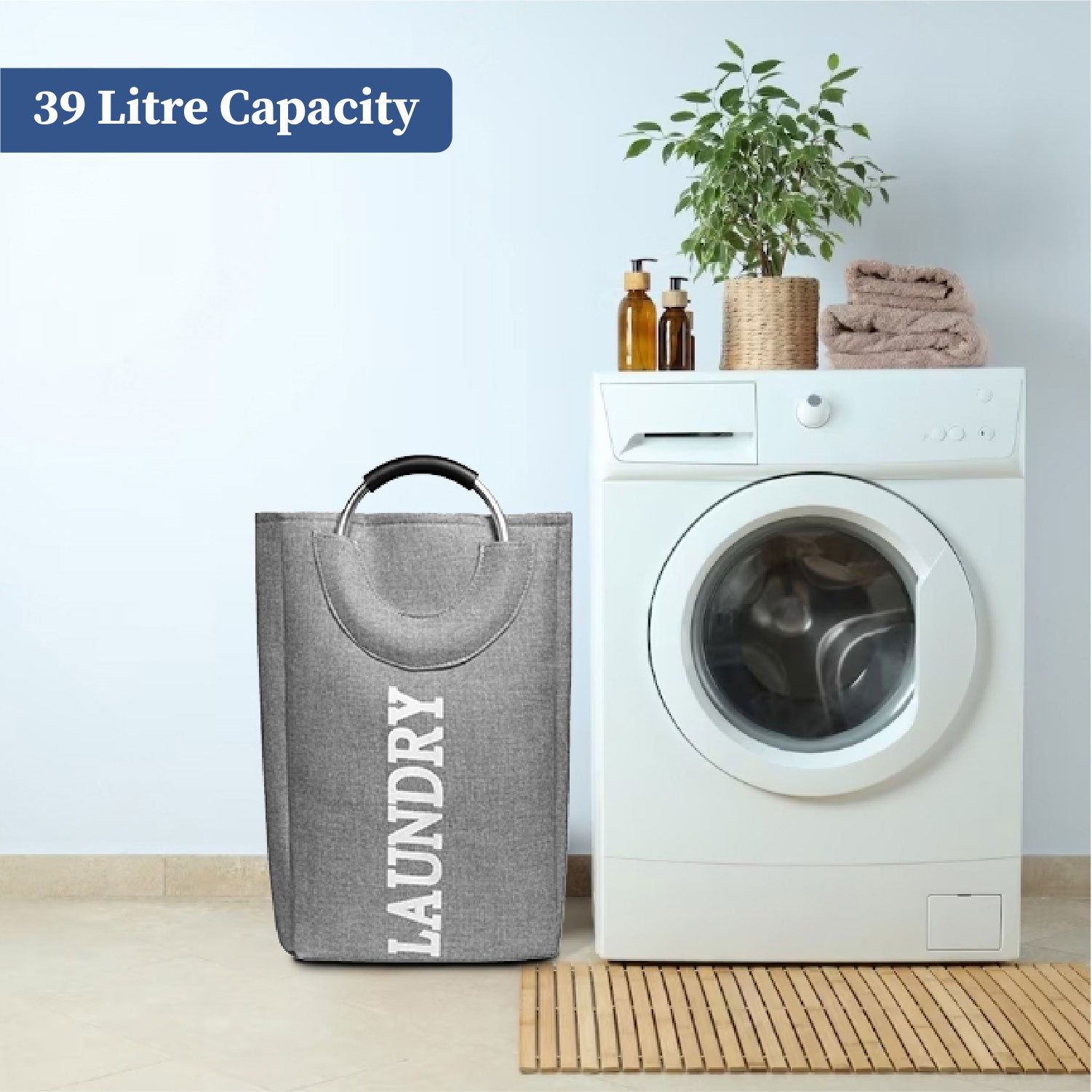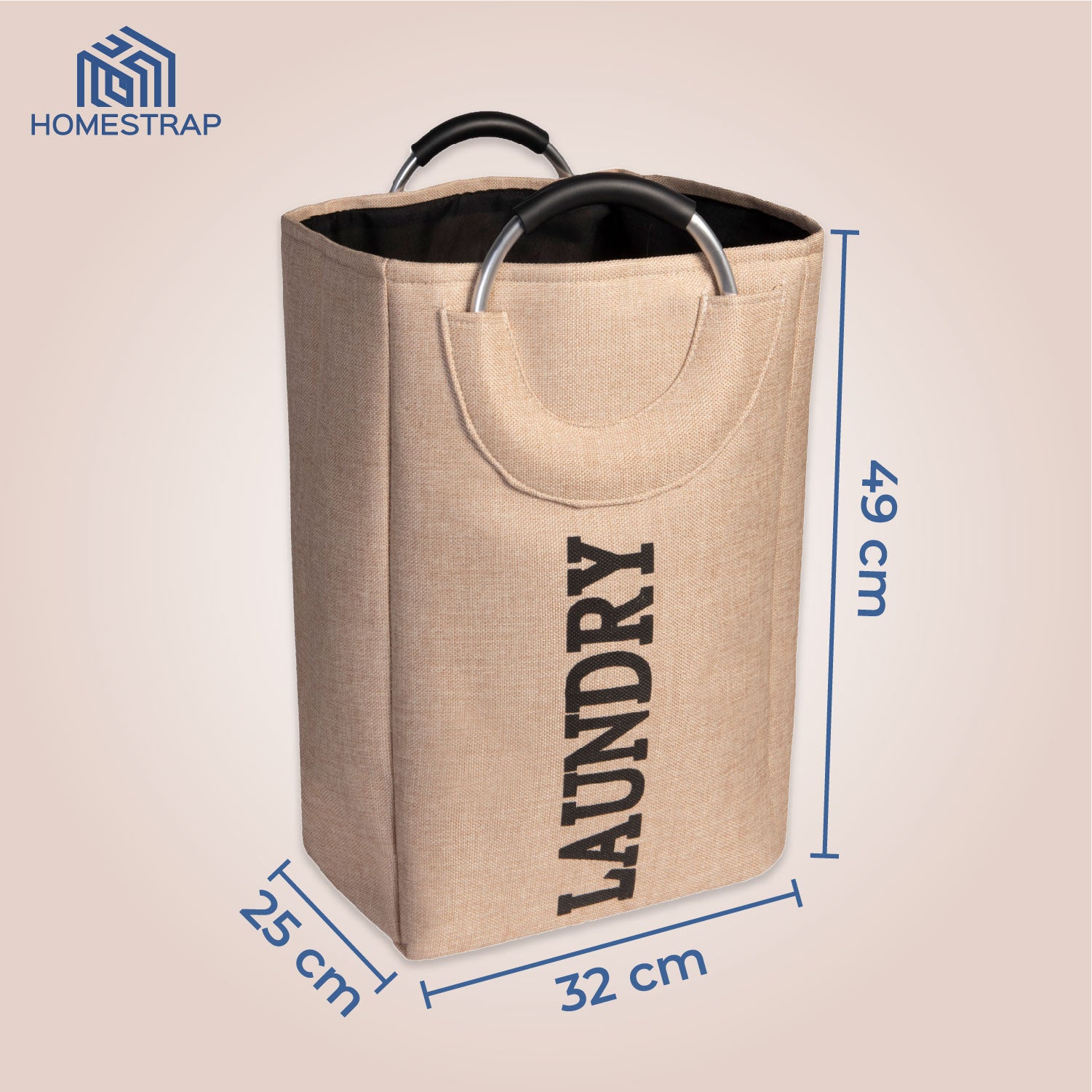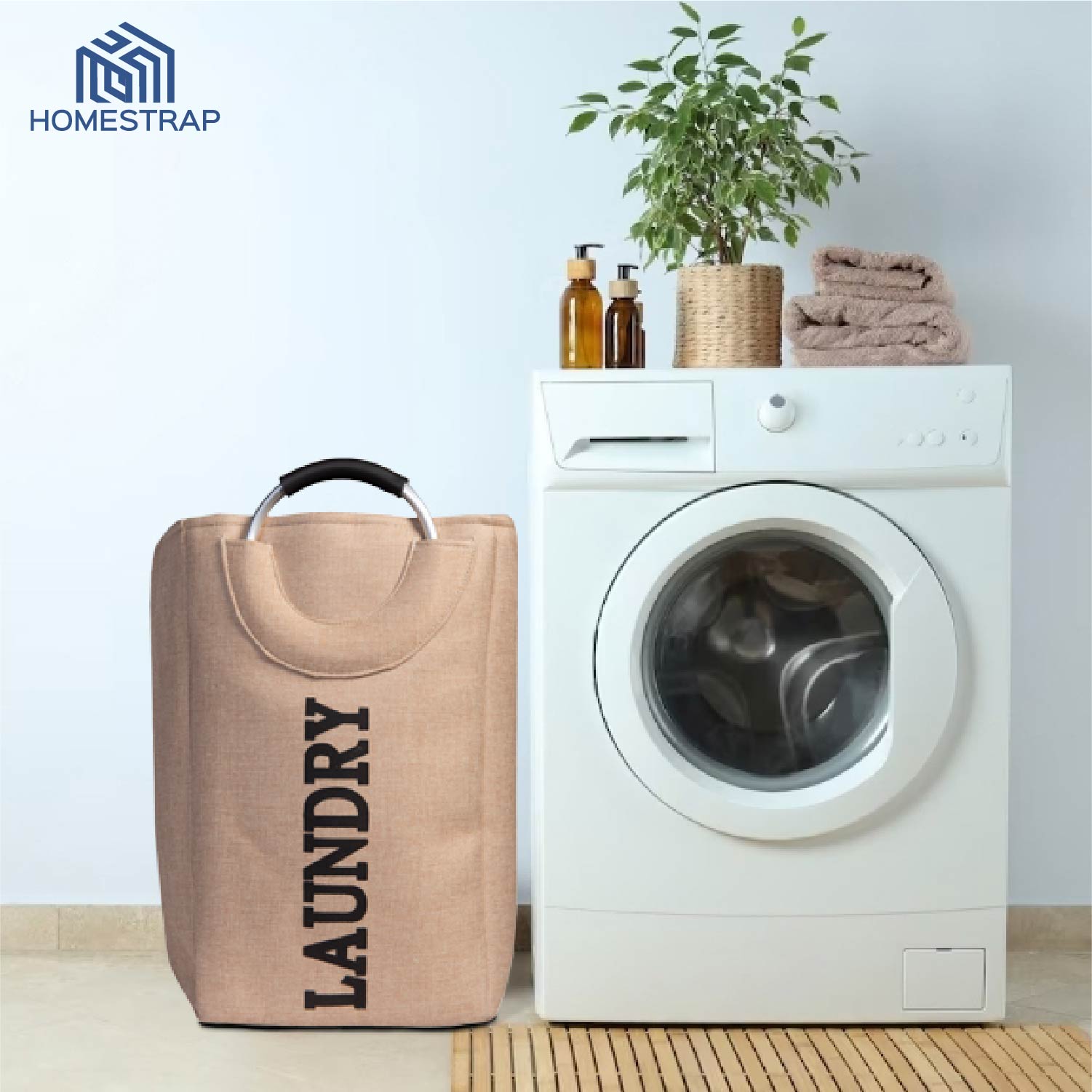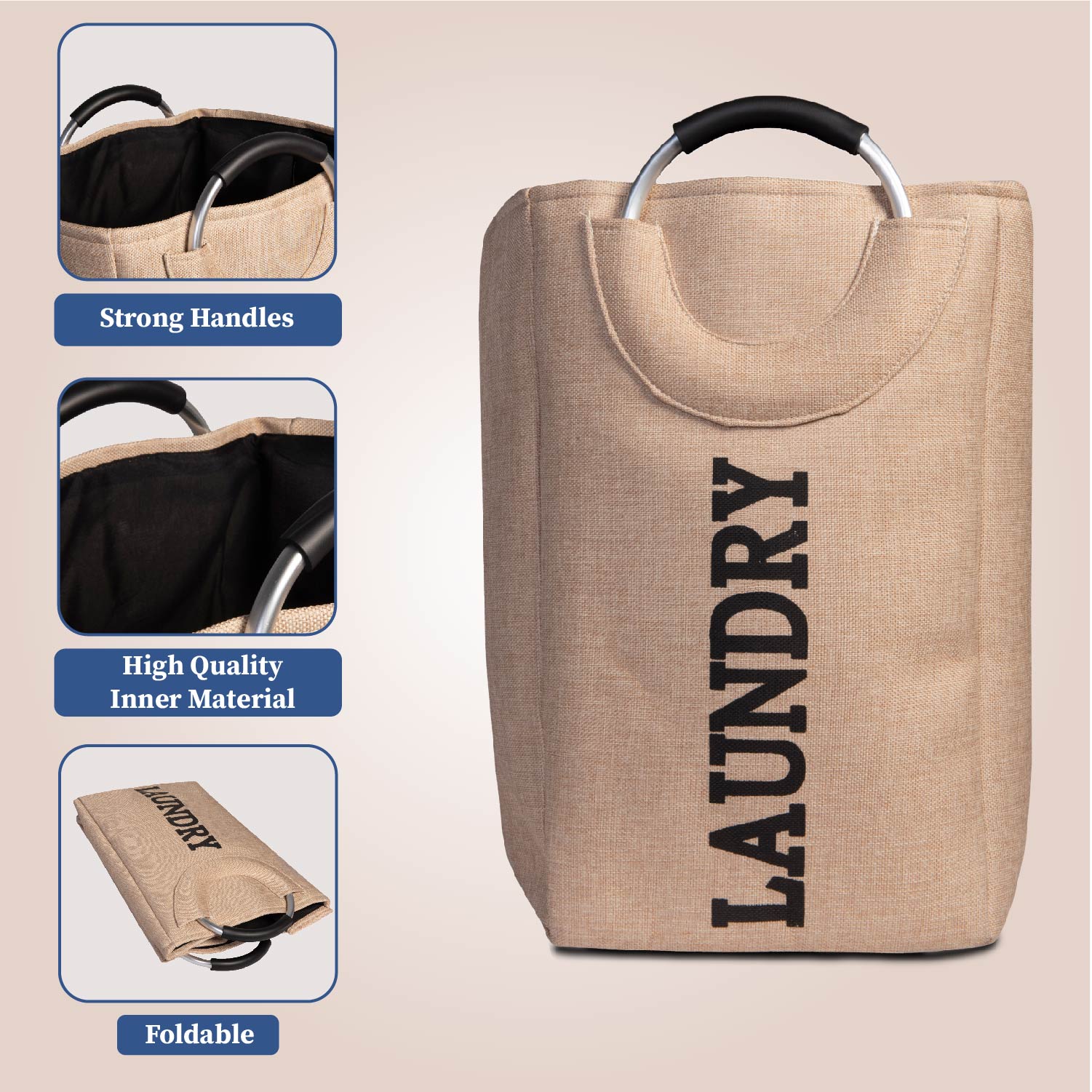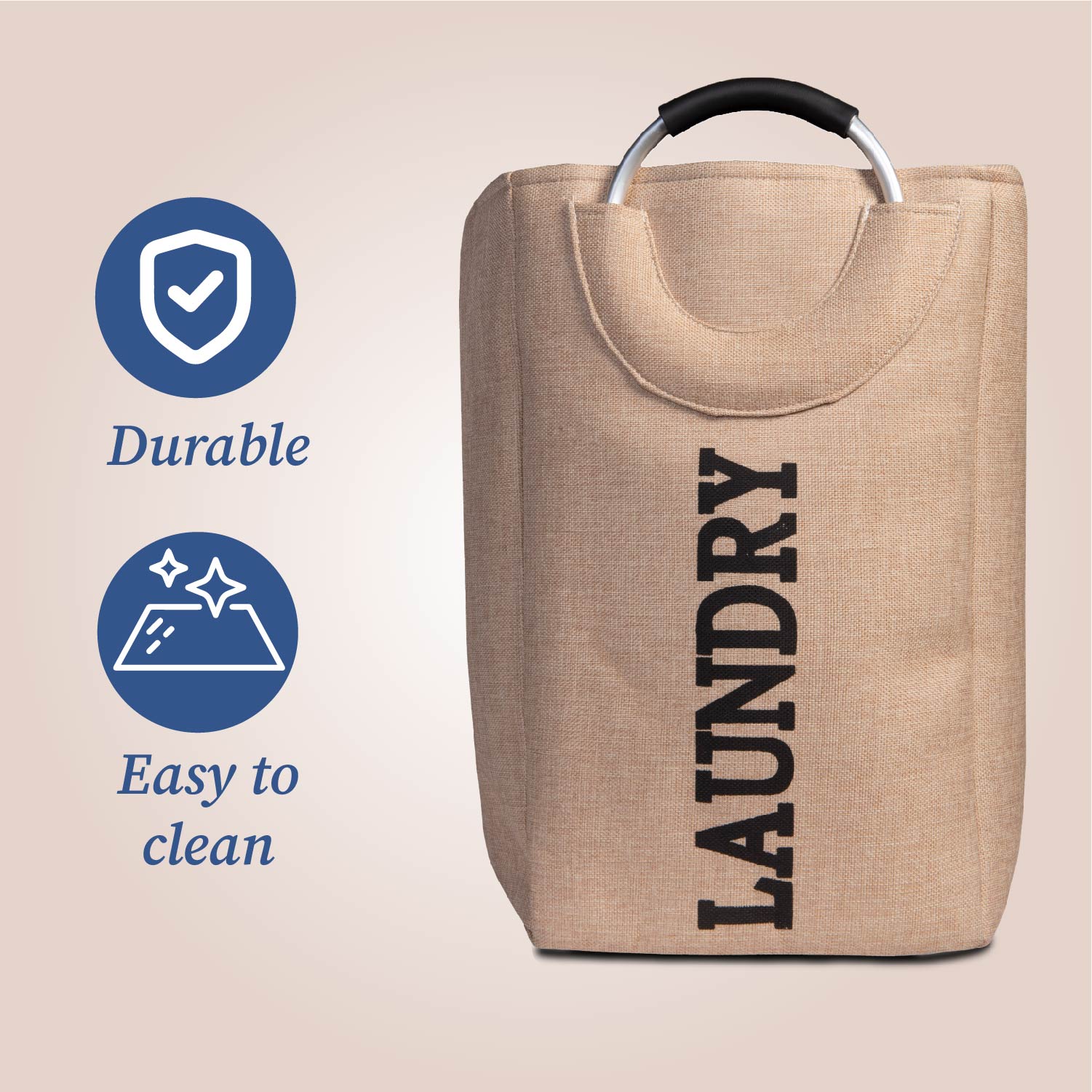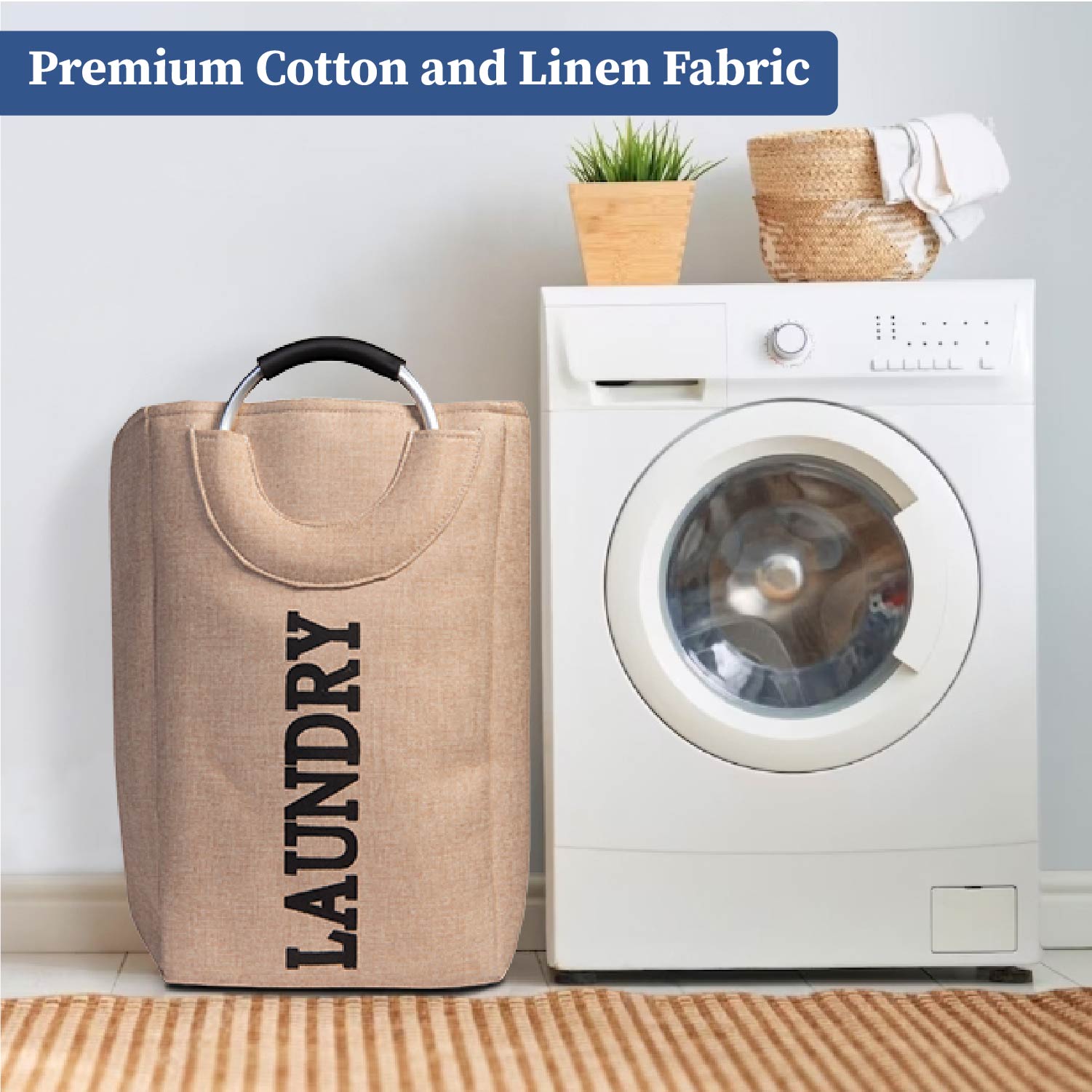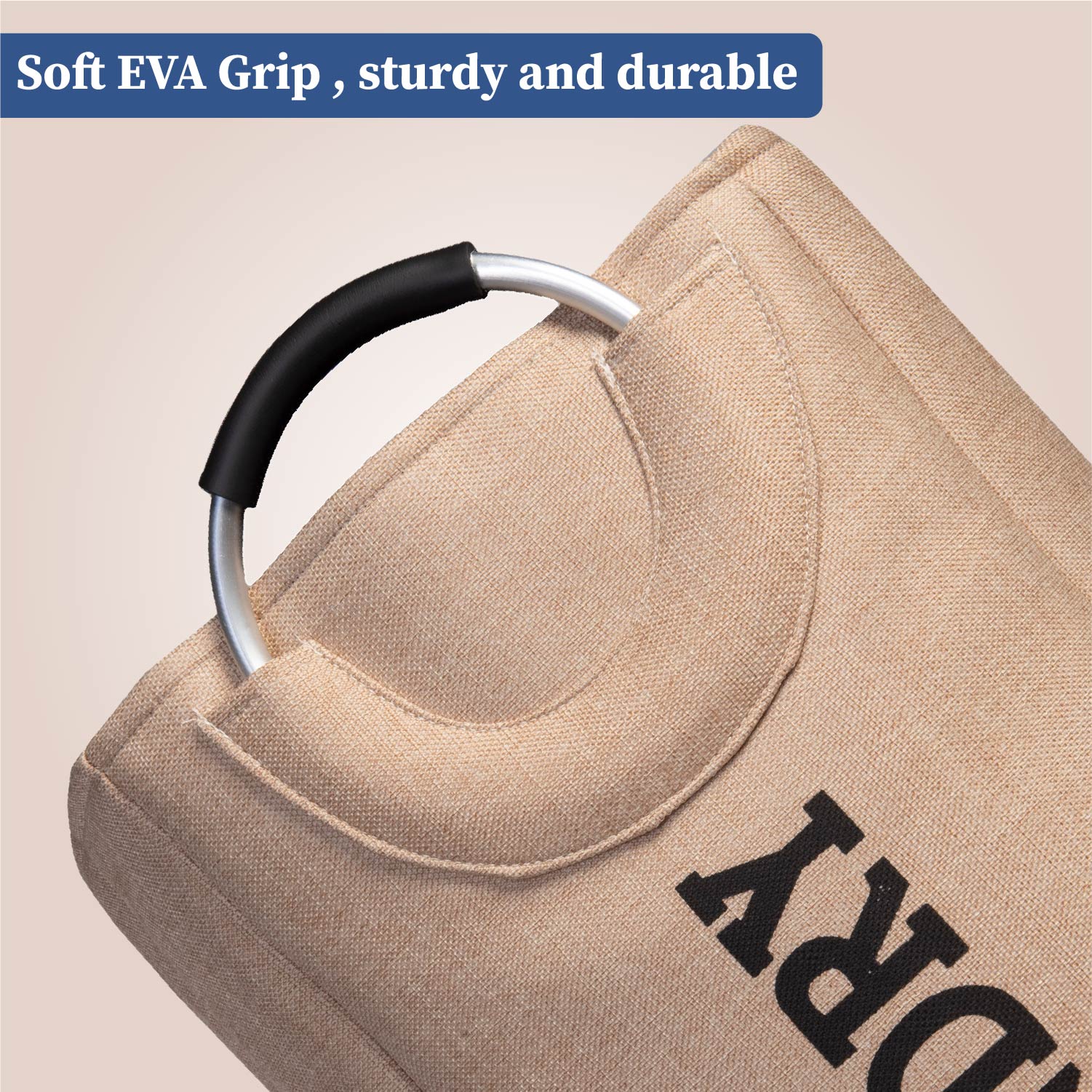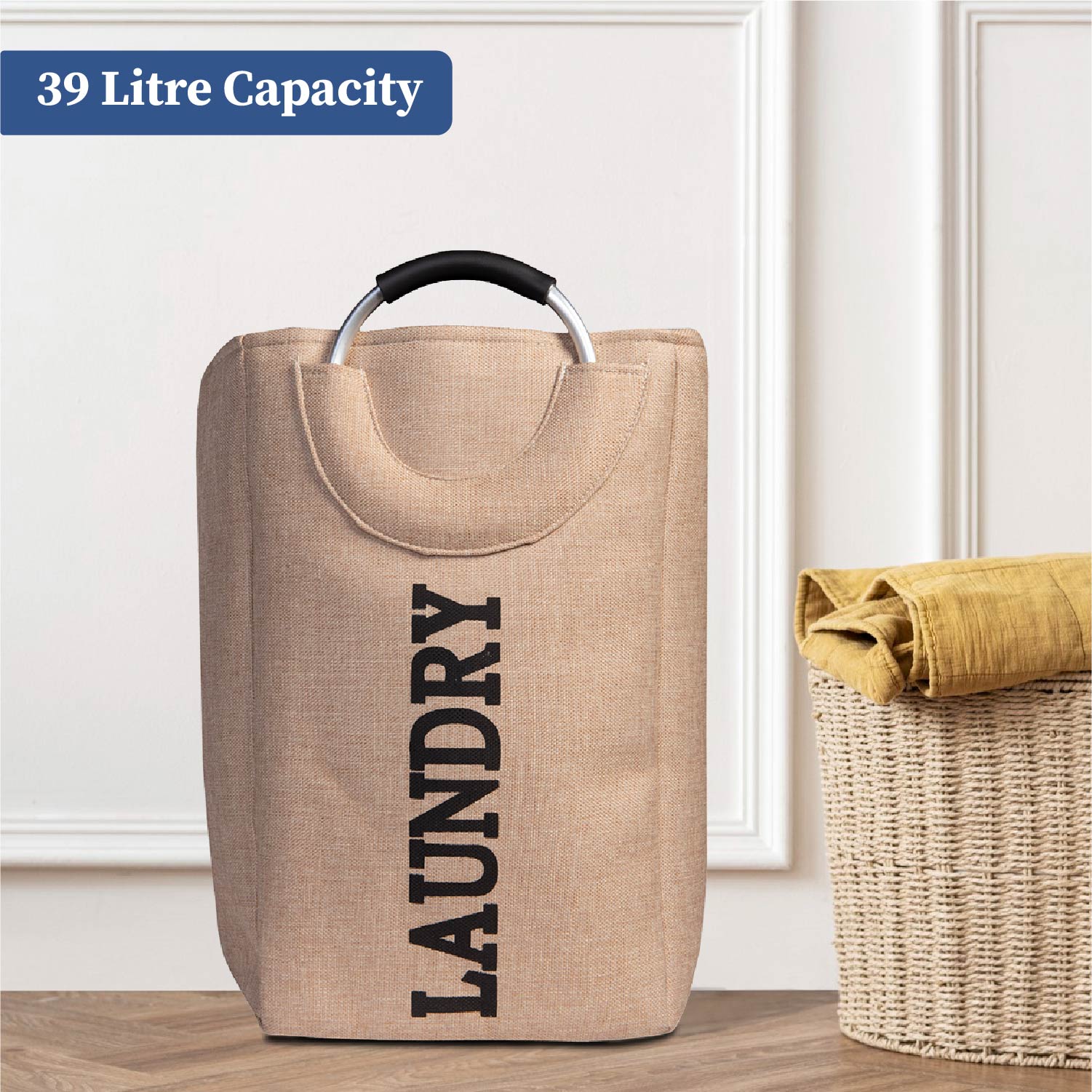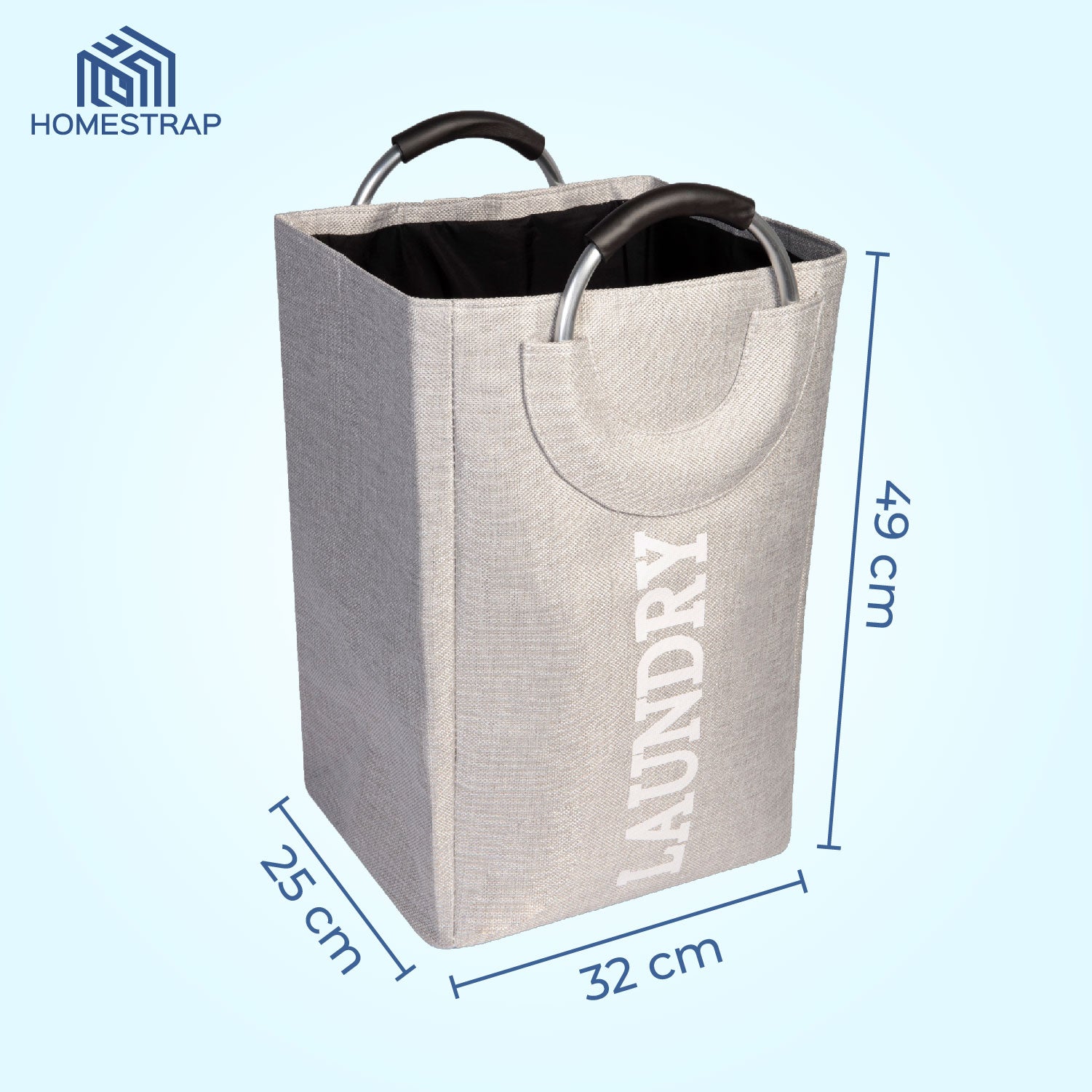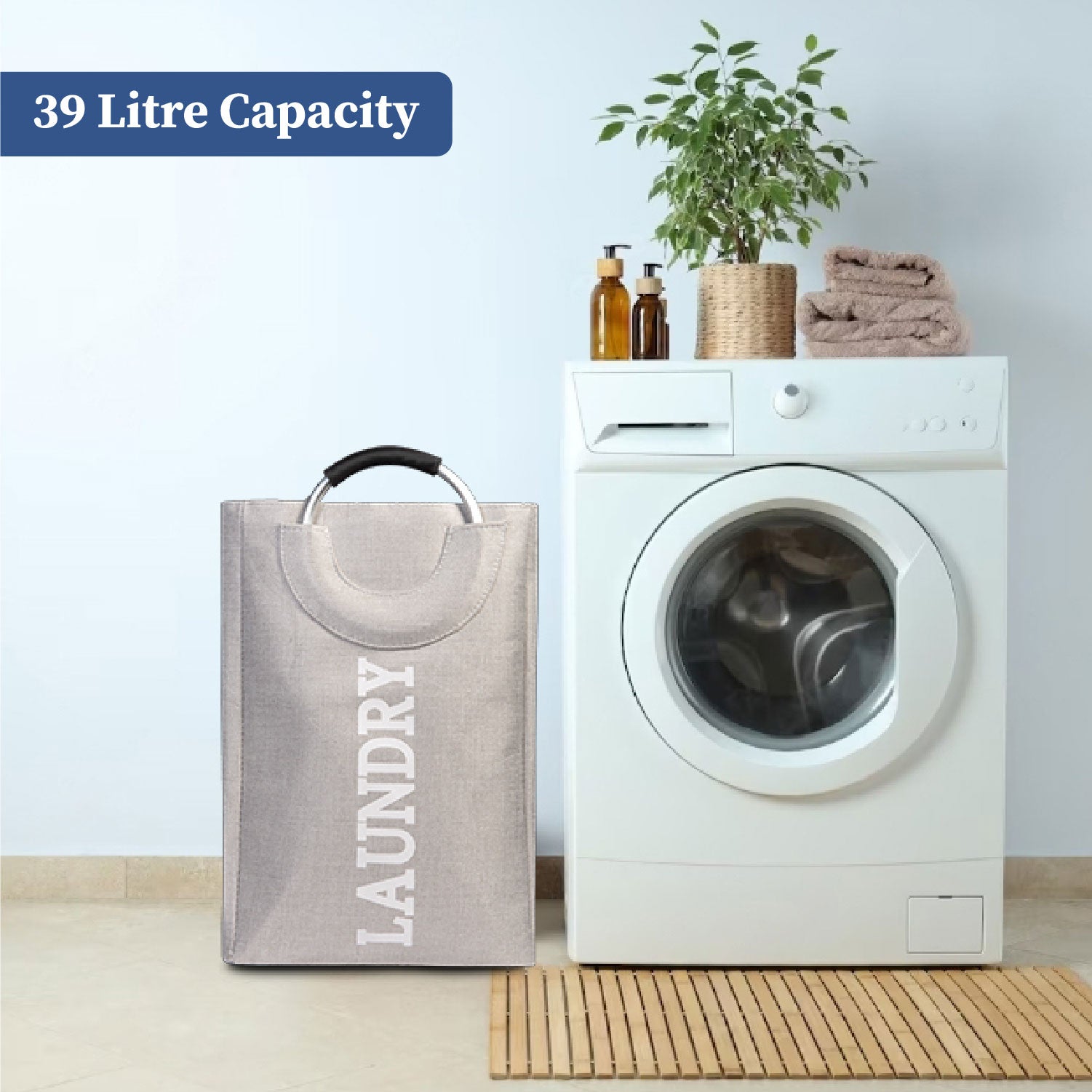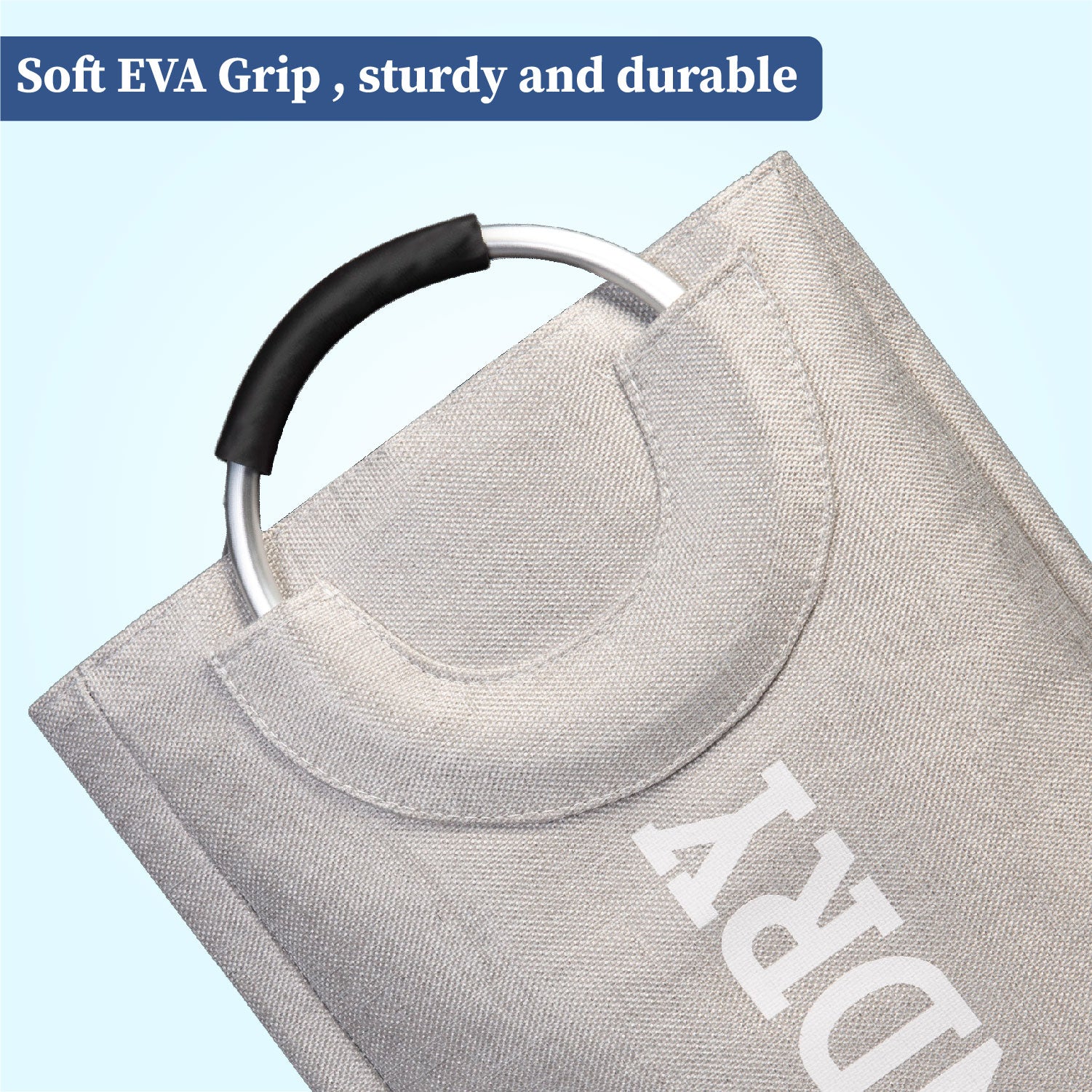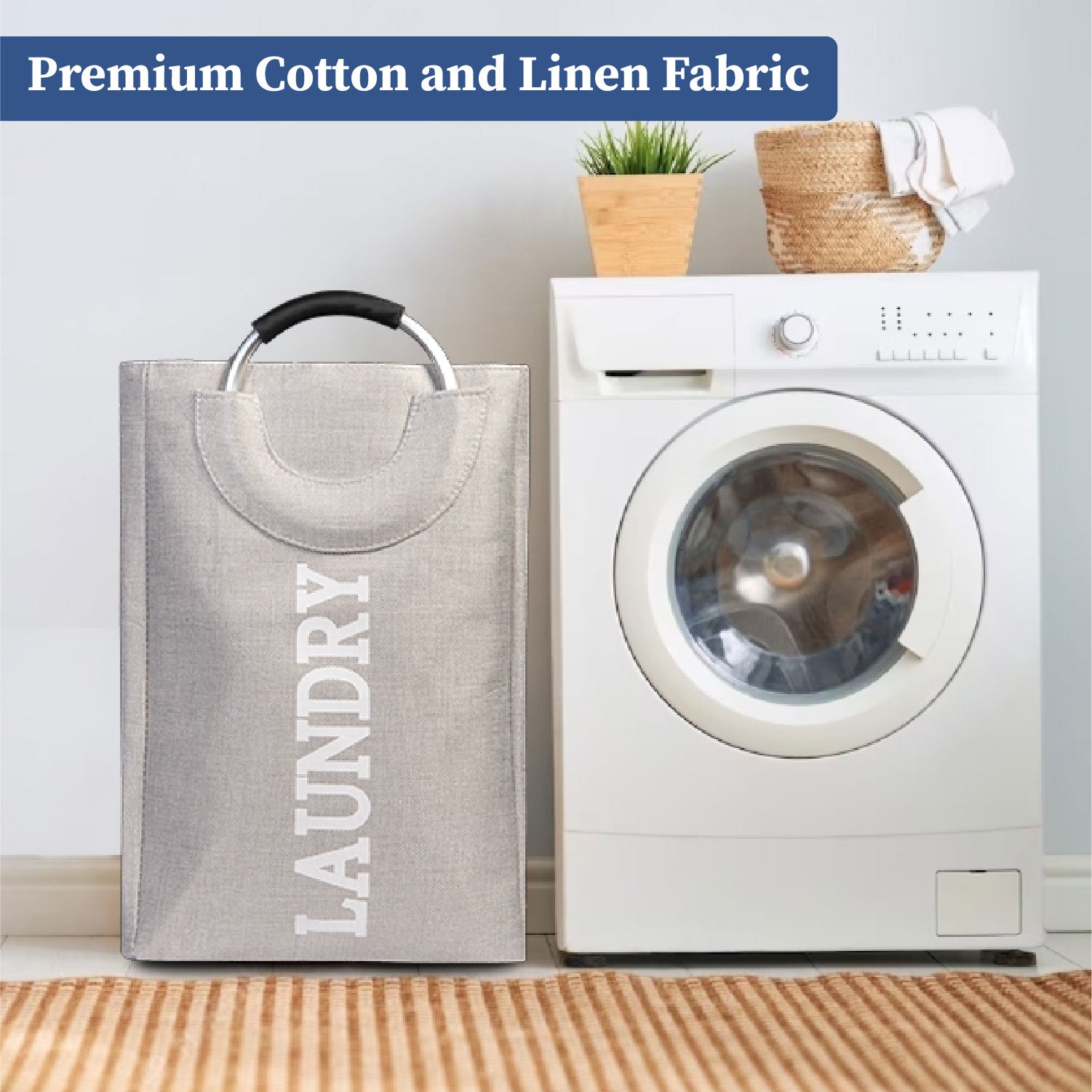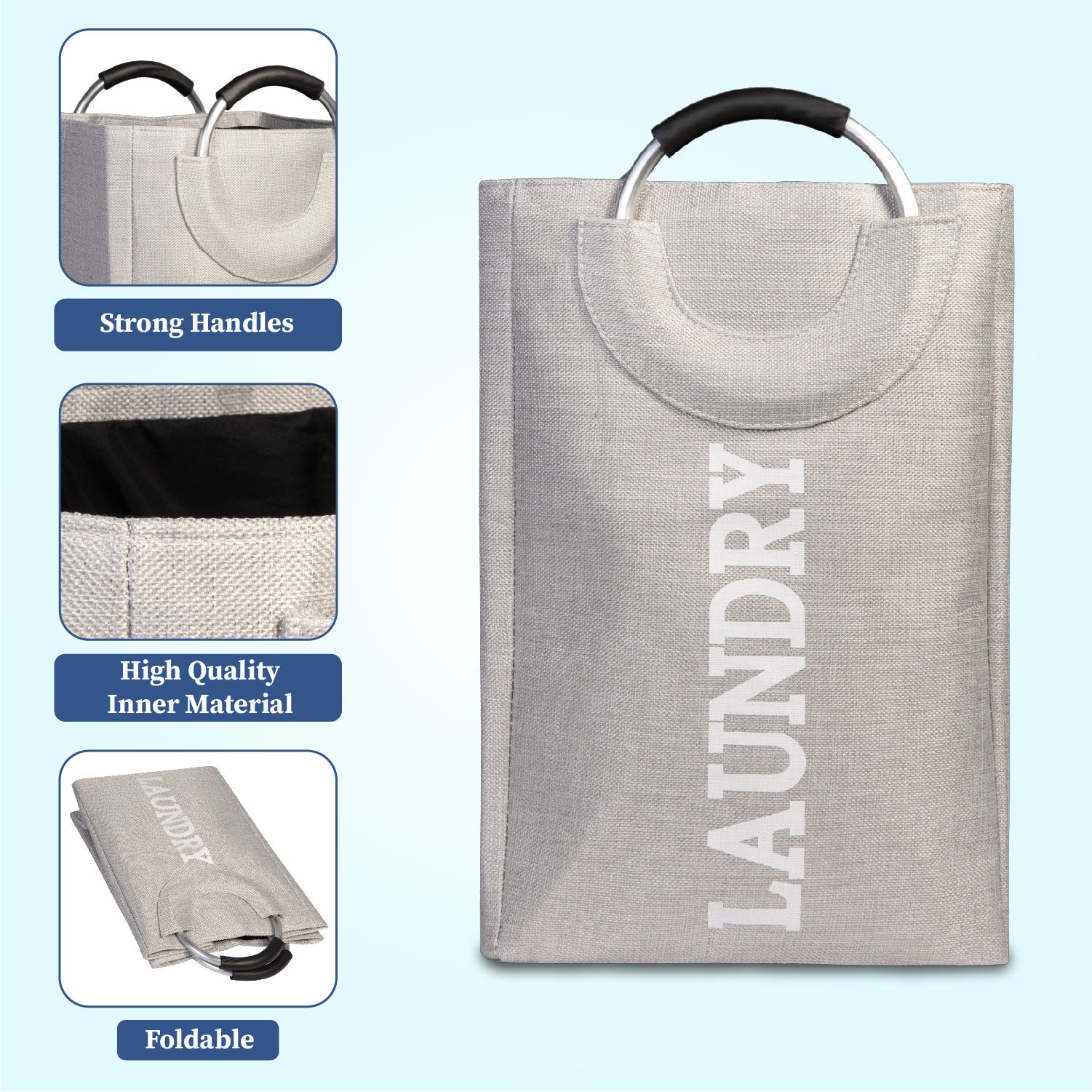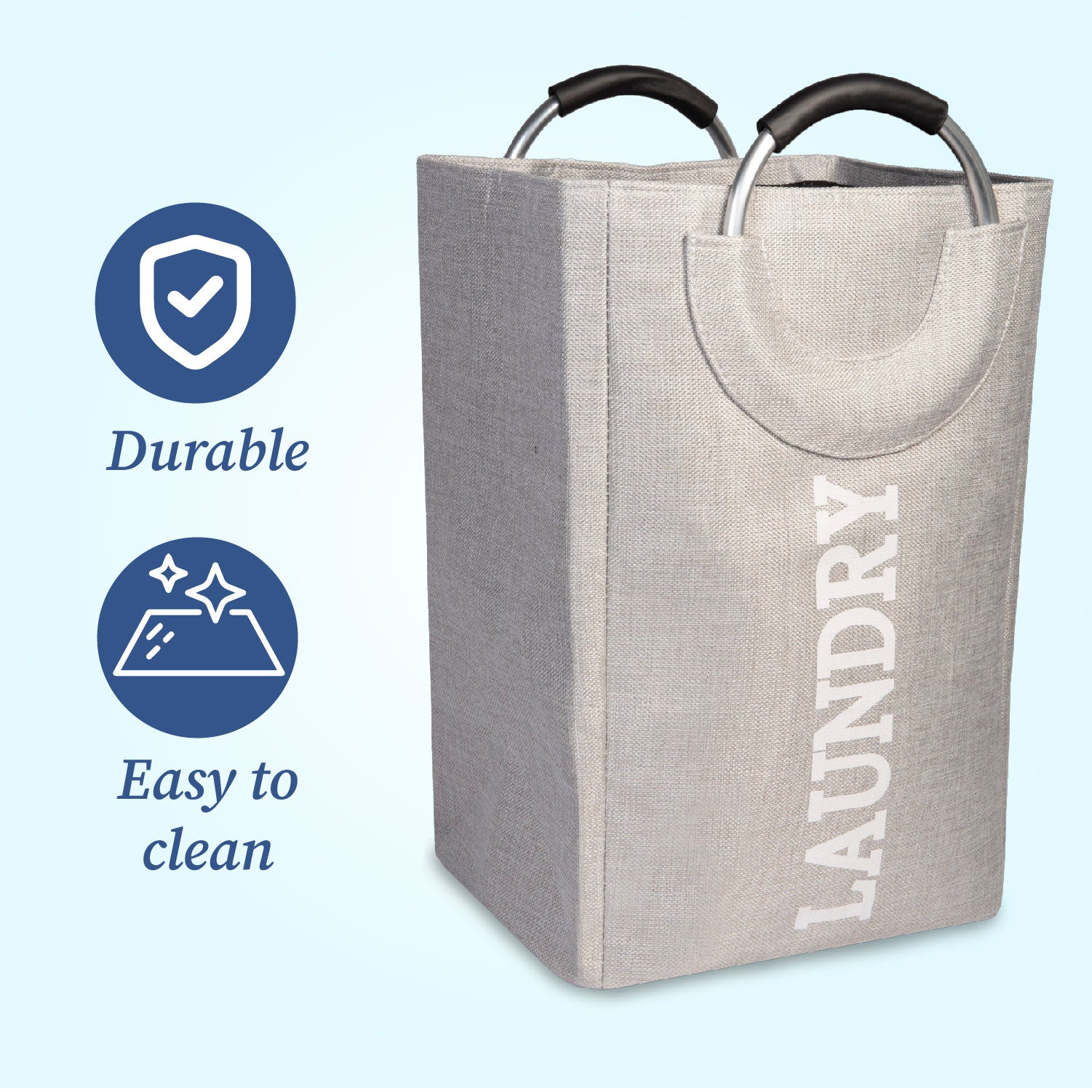 Hamper Helper | Foldable Laundry Bag with Handle
Specs & Features:

Dimension: Length( 32 cm) Width( 25 cm) Height( 49 cm)
Material: Cotton & Linen
A big opening at the top of the hamper holds a decent amount of clothes or toys.
2 aluminum round handles with soft grips, sturdy and easy to carry with one hand.
Non-waterproof, But you can wipe it with a damp cloth.
Its interior is smooth and comfortable, and the handle has a strong load-bearing capacity.
The bag is durable and stays upright, holding its shape very well even when empty. It is foldable and can easily store when not in use. Portable clothes hamper for college, dorm, travel, camping, etc.

Time to get your home organized with Homestrap products! Homestrap products fit nicely in your closets or any storage space to make your life more comfortable and easy. Great for all kinds of storage. From a simple organization of a cupboard, storing veggies and fruit to drying utensils in the kitchen, clearing the clutter in your rooms, managing the stationery to your kids' toys, or moving into a new house, we got you covered with these selections. Let's organize your day-to-day countertop, refrigerator, cabinets, dresser, bathroom, pantry, craft room, home, office, and living space and make life a little easier with multipurpose durable quality lightweight products.