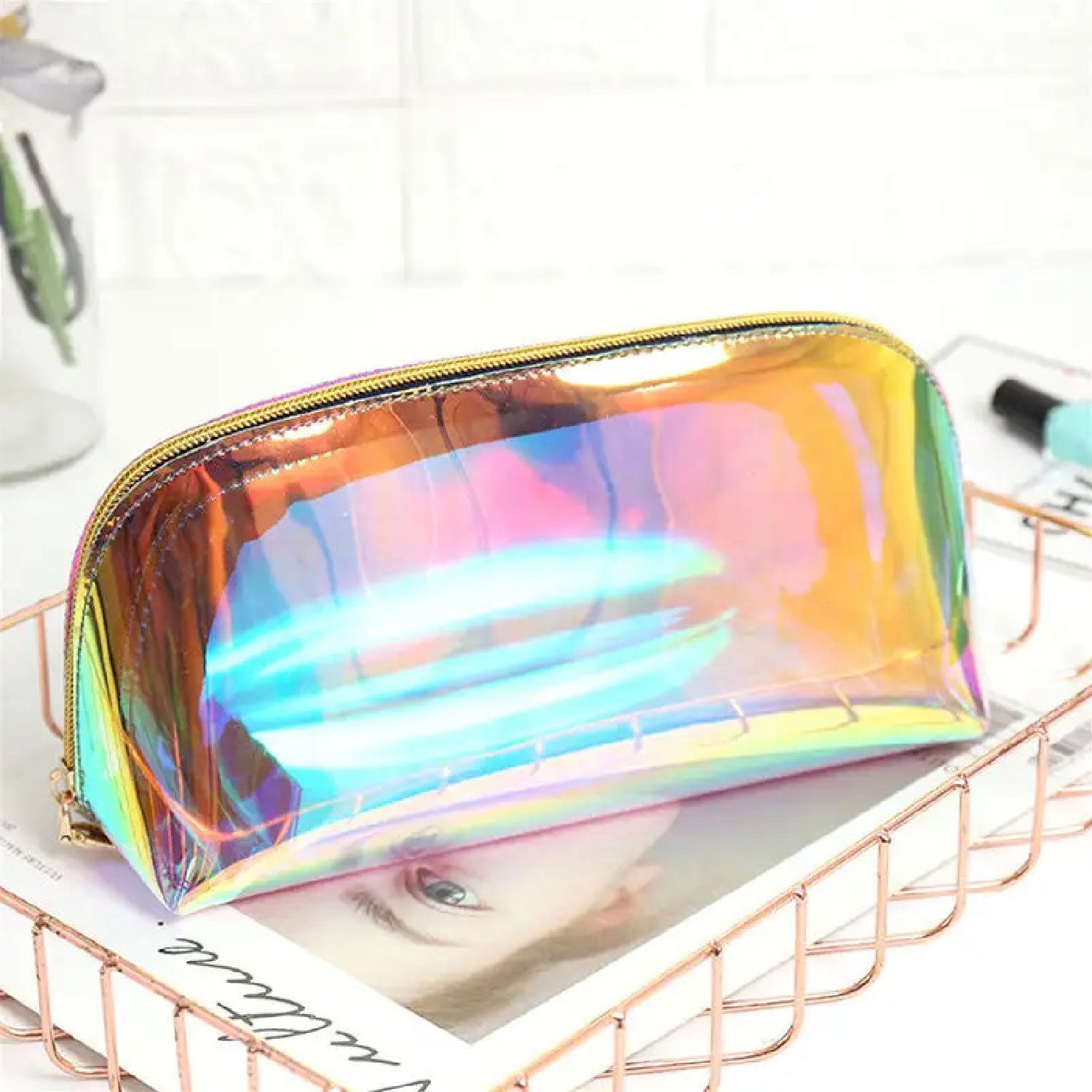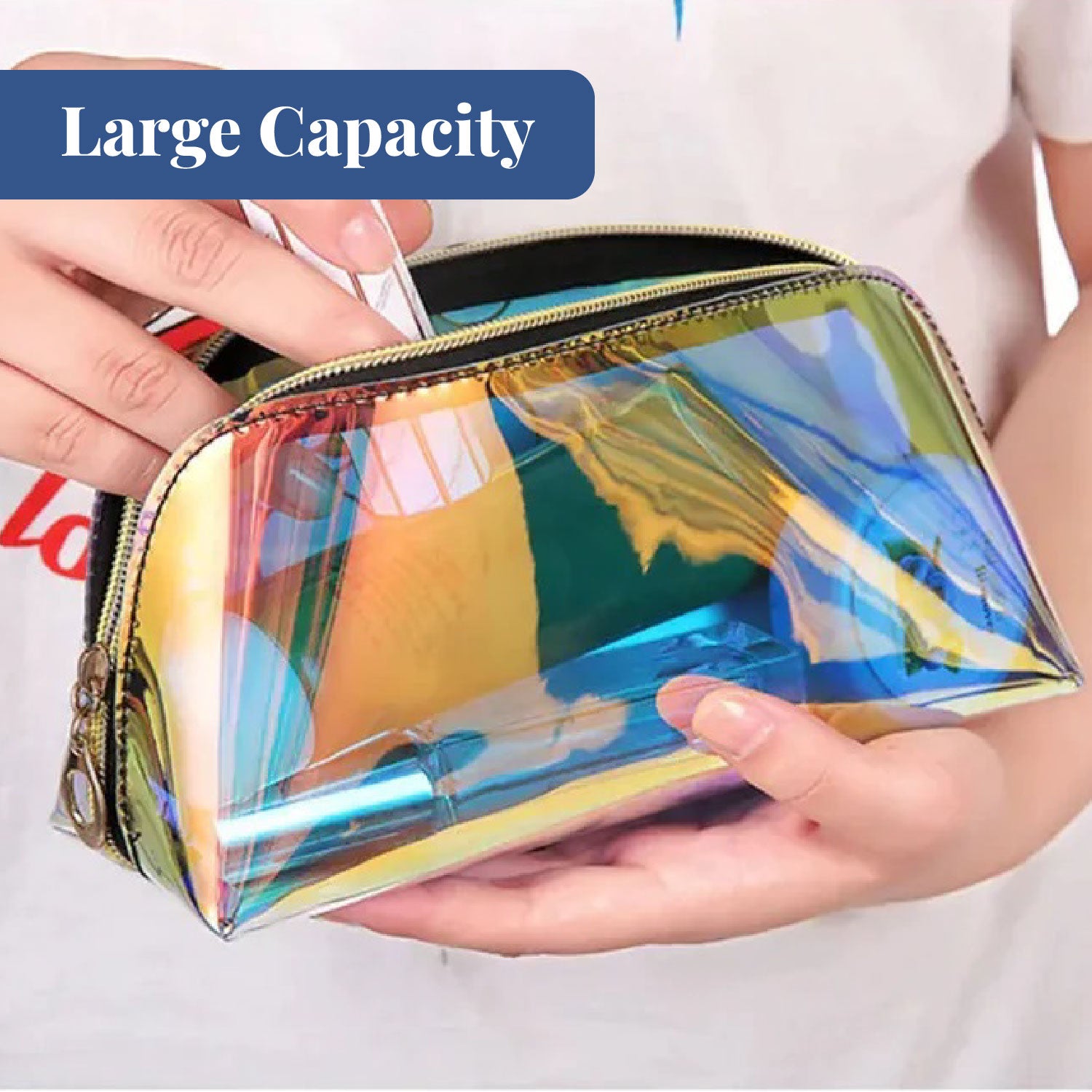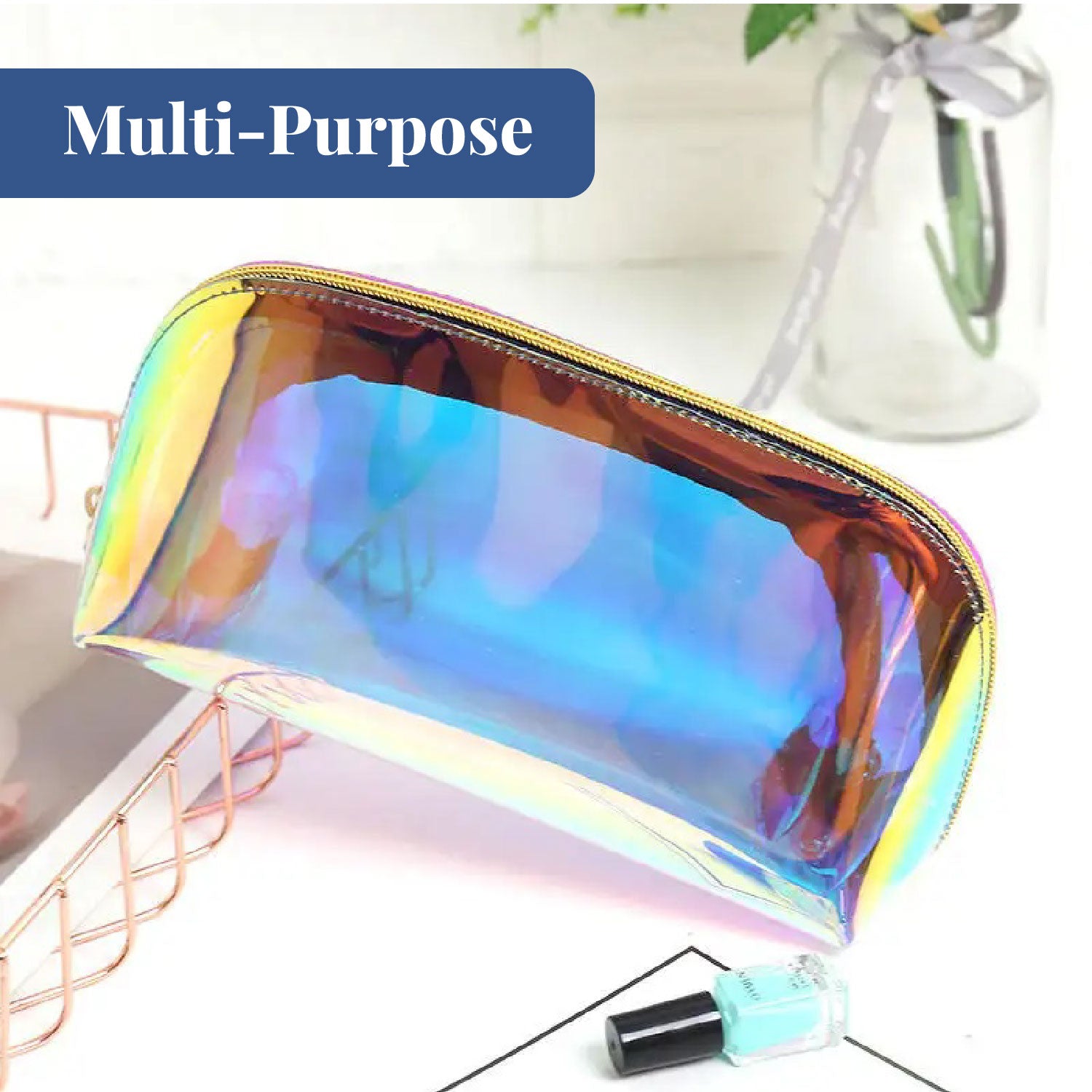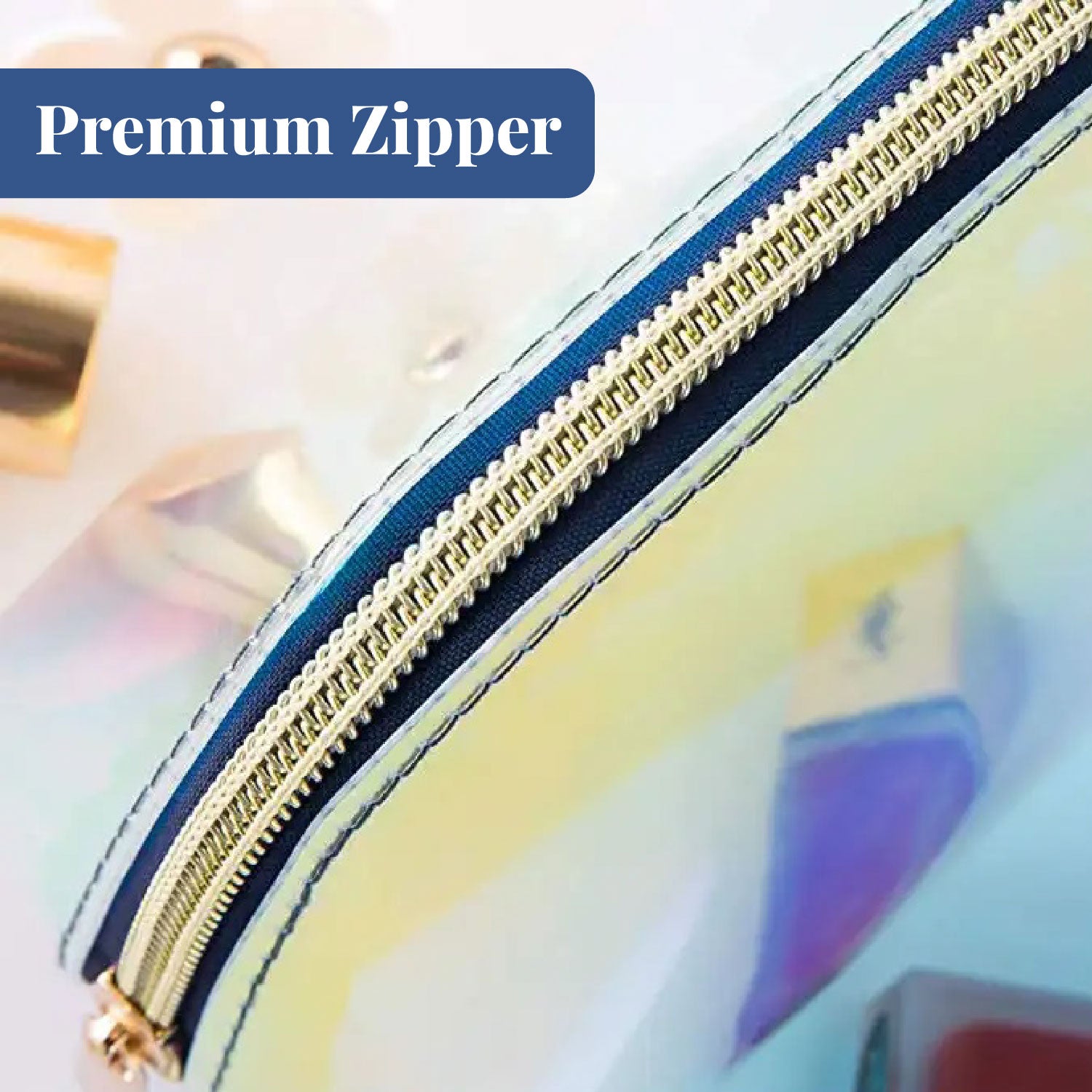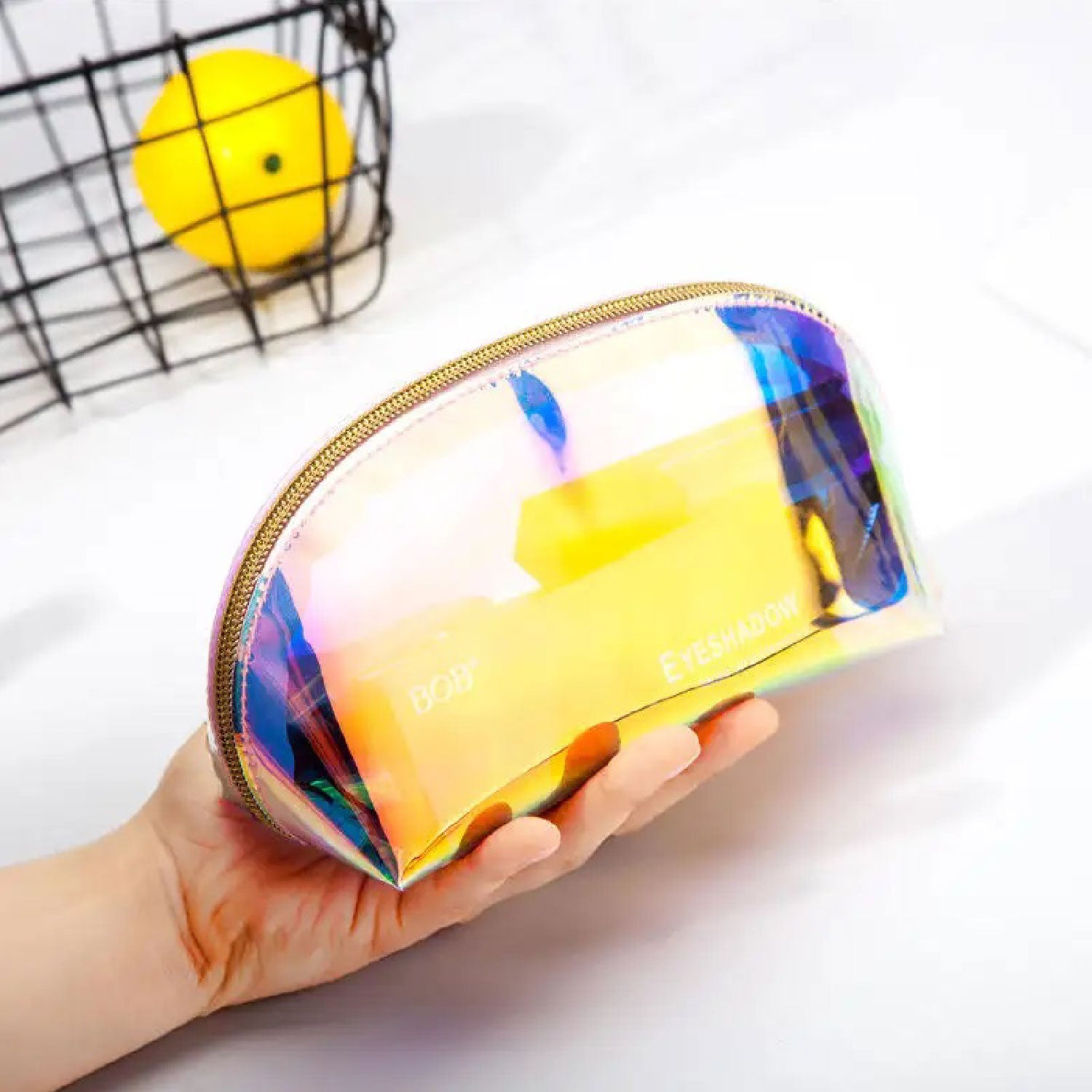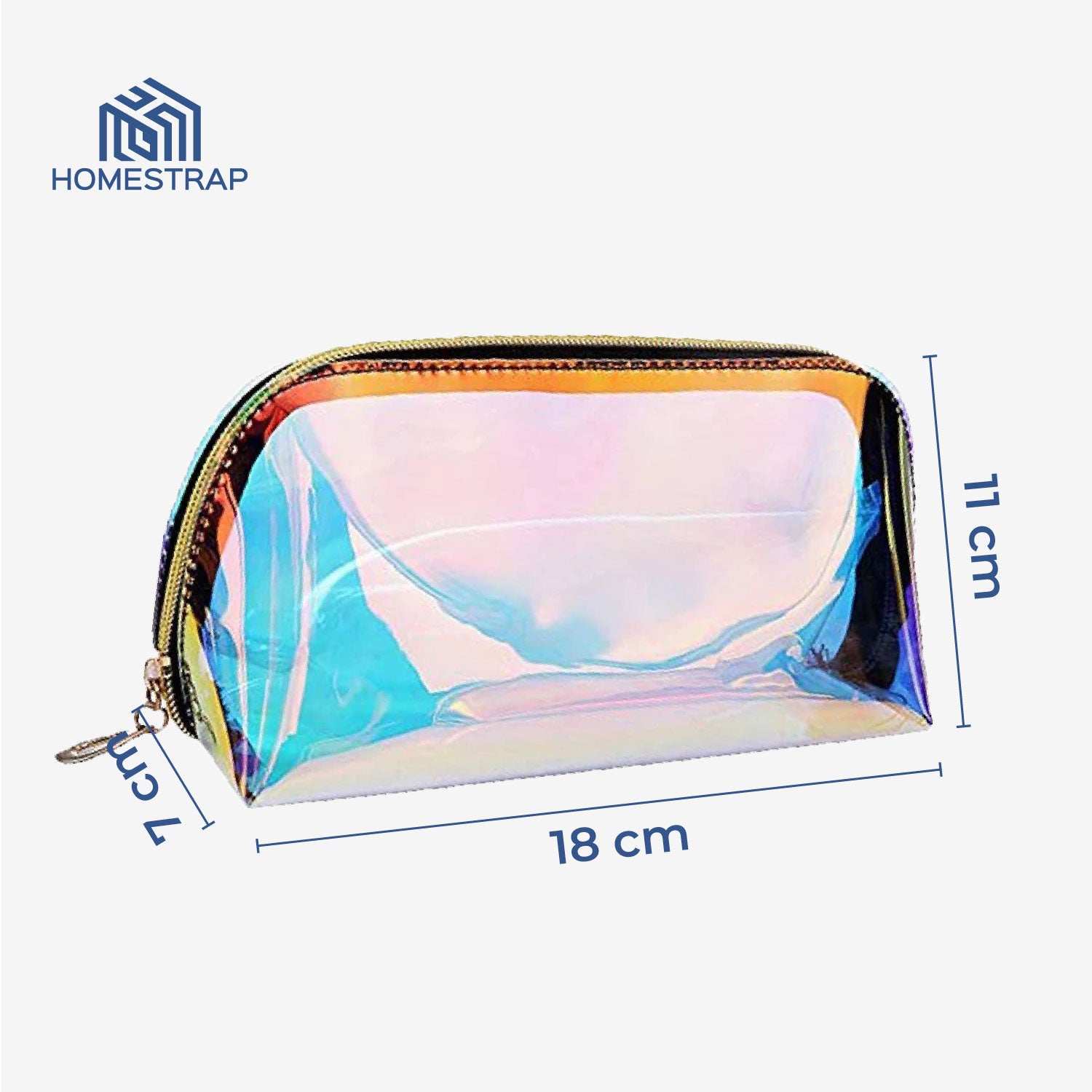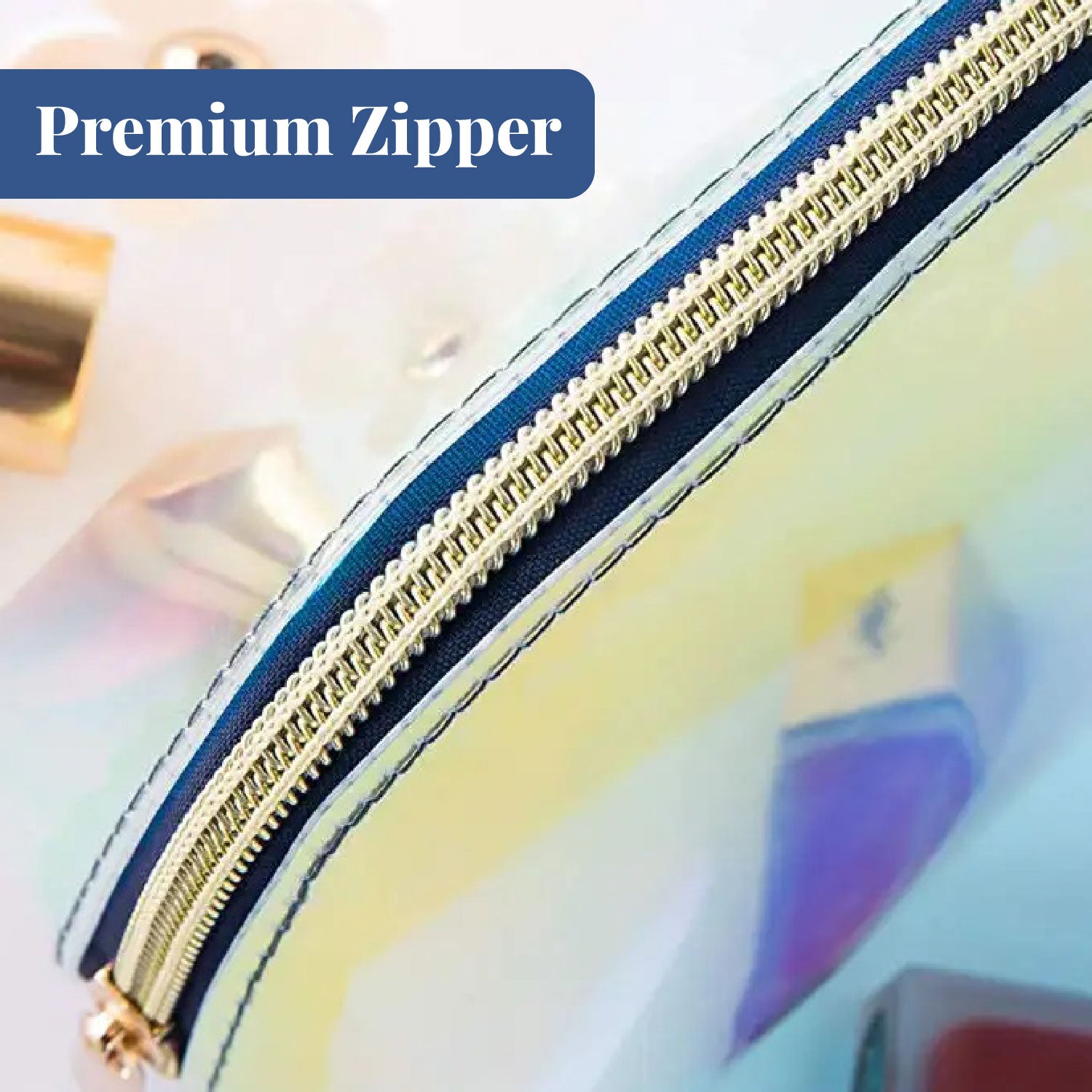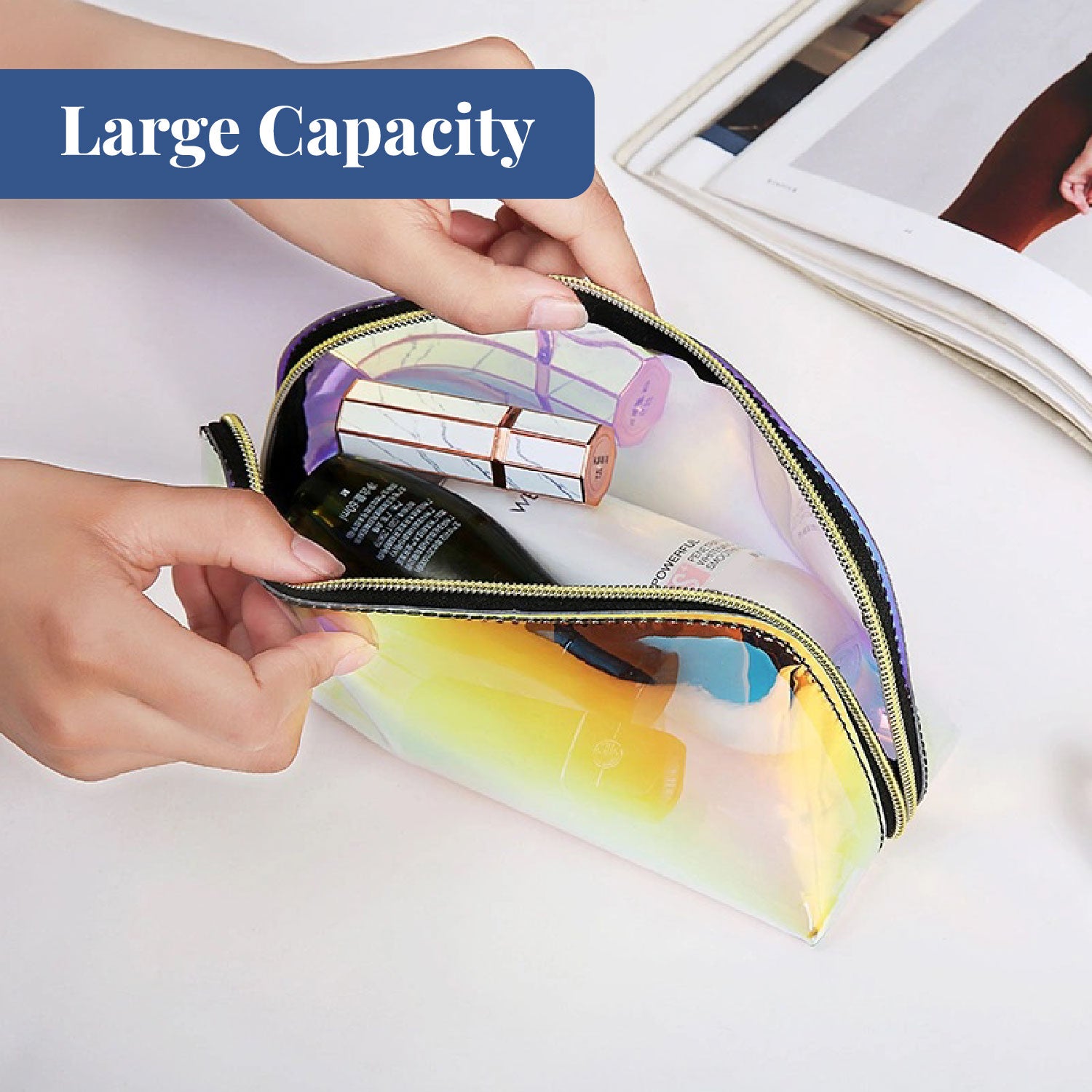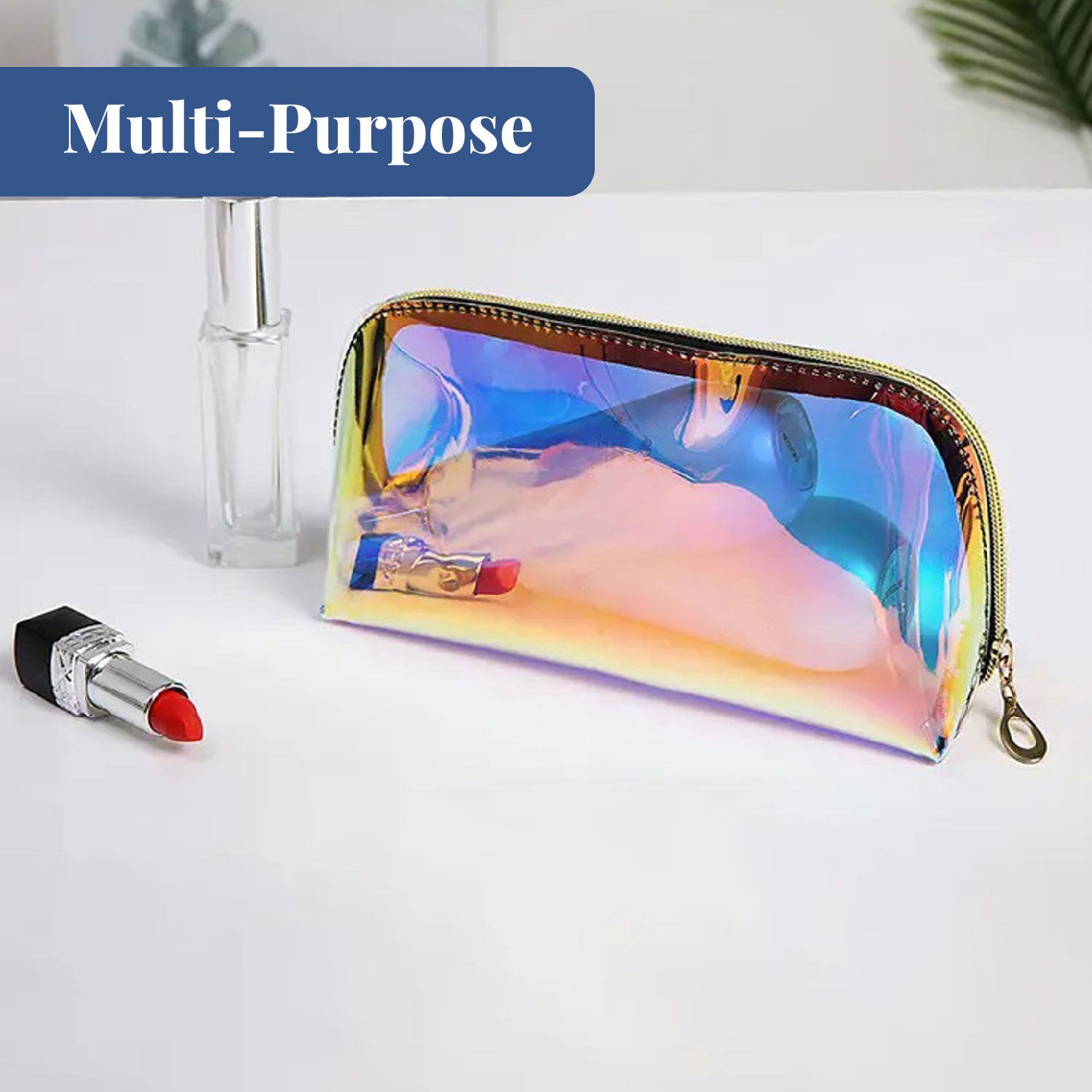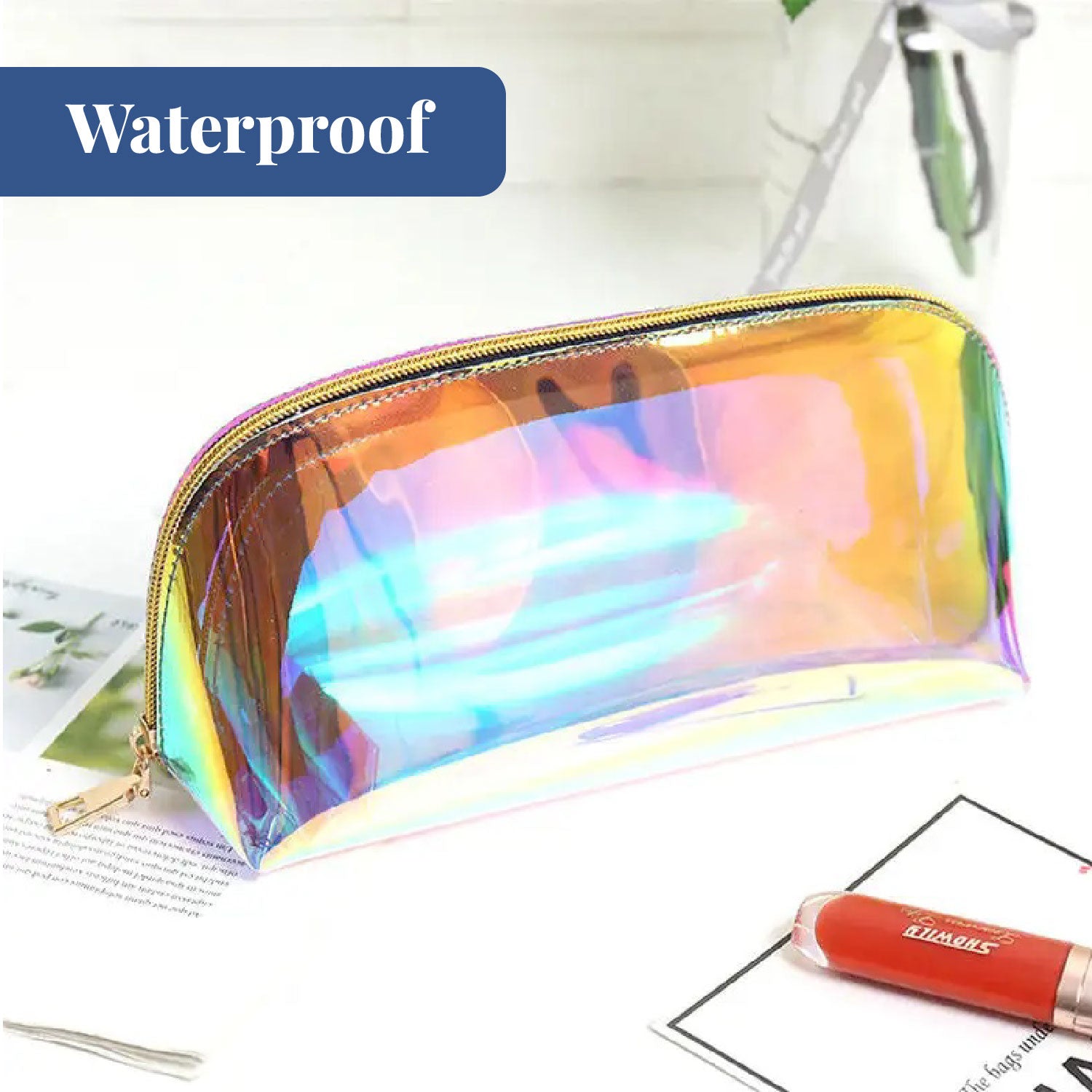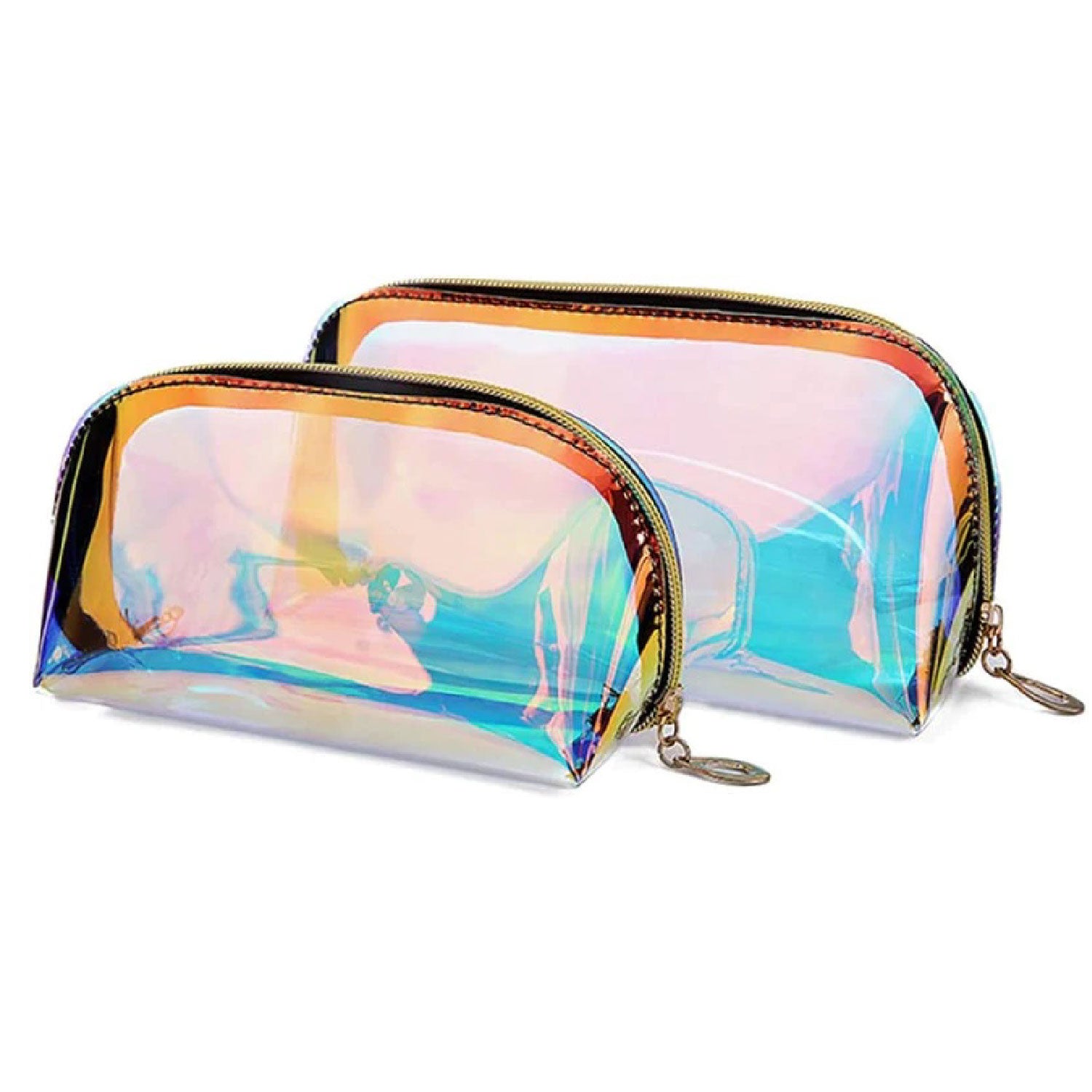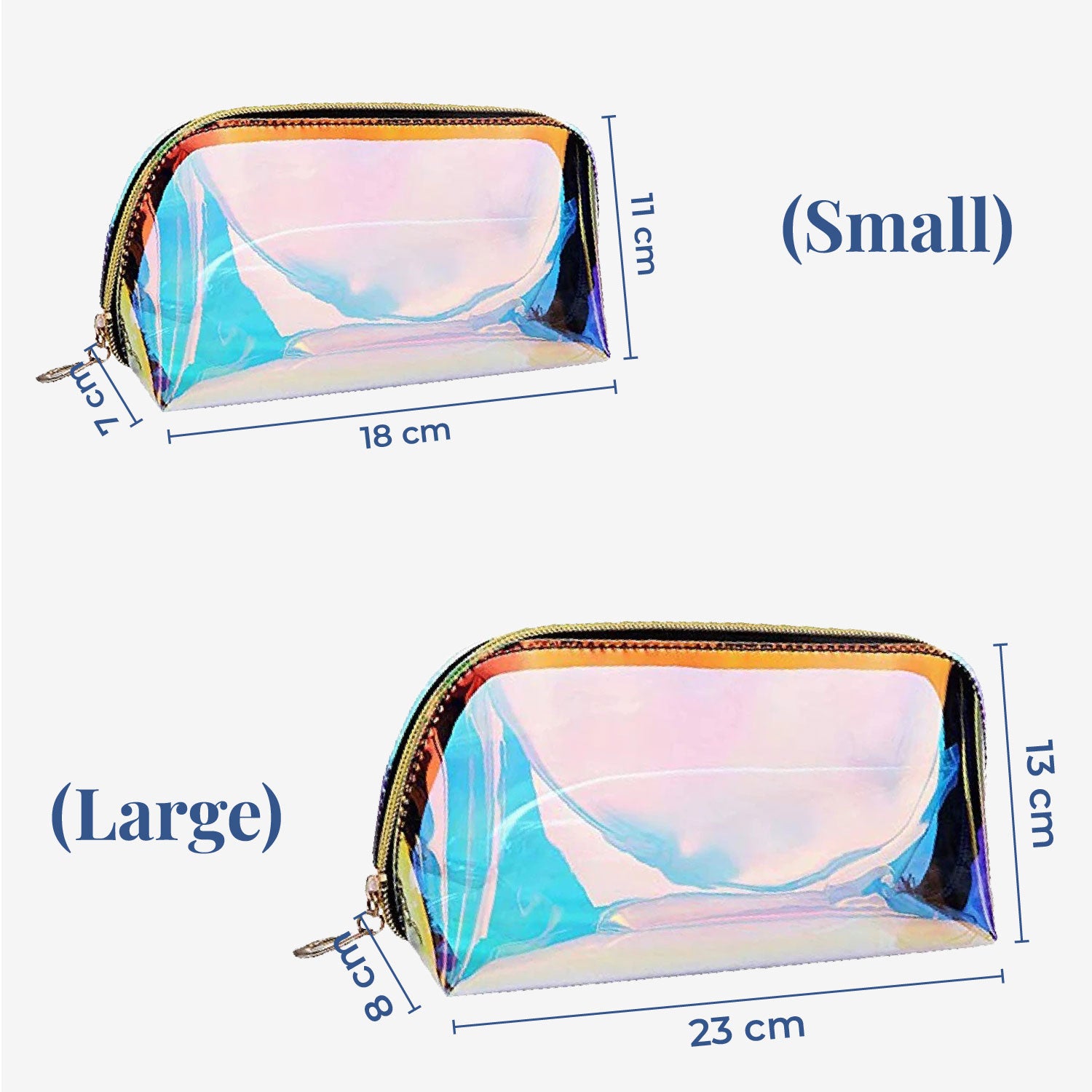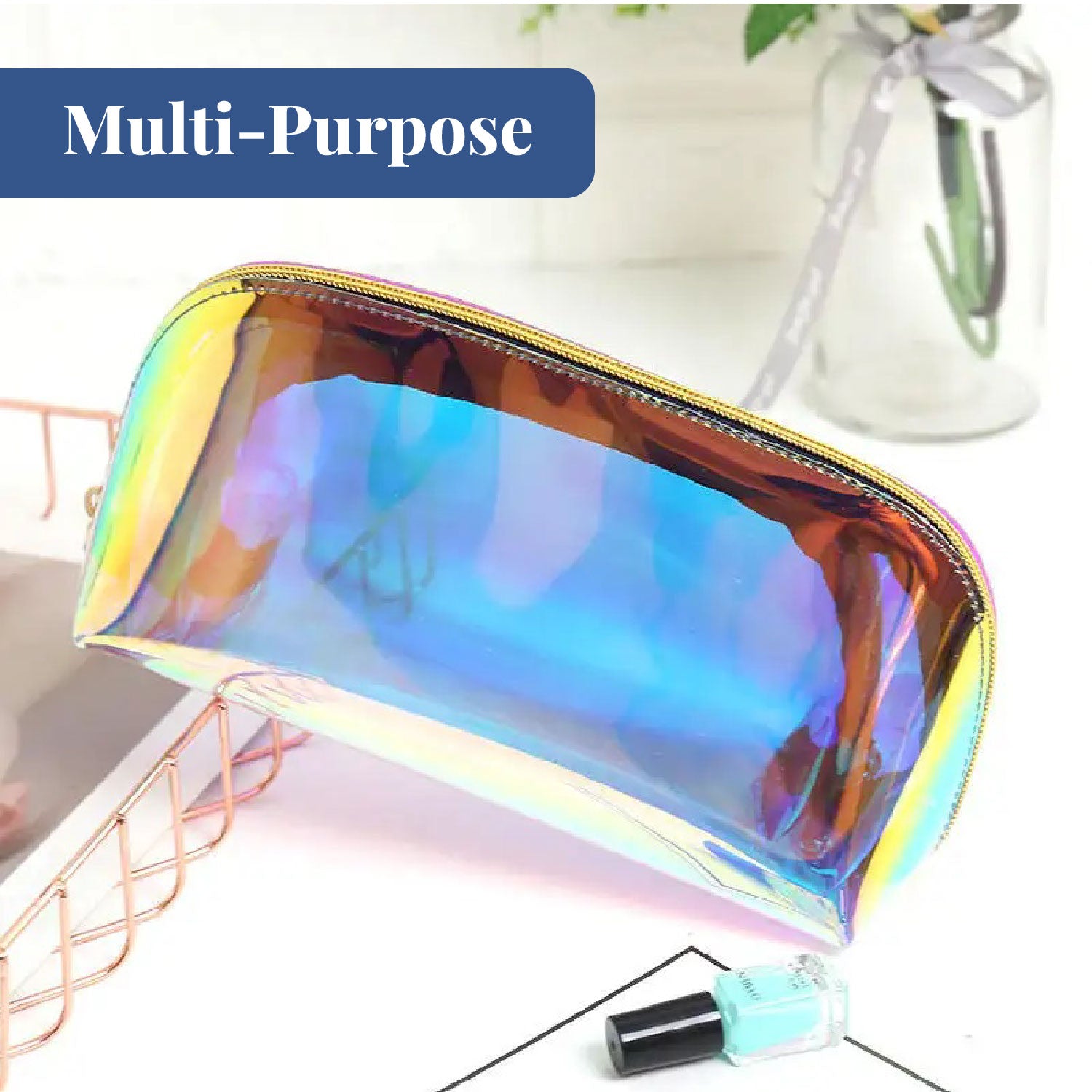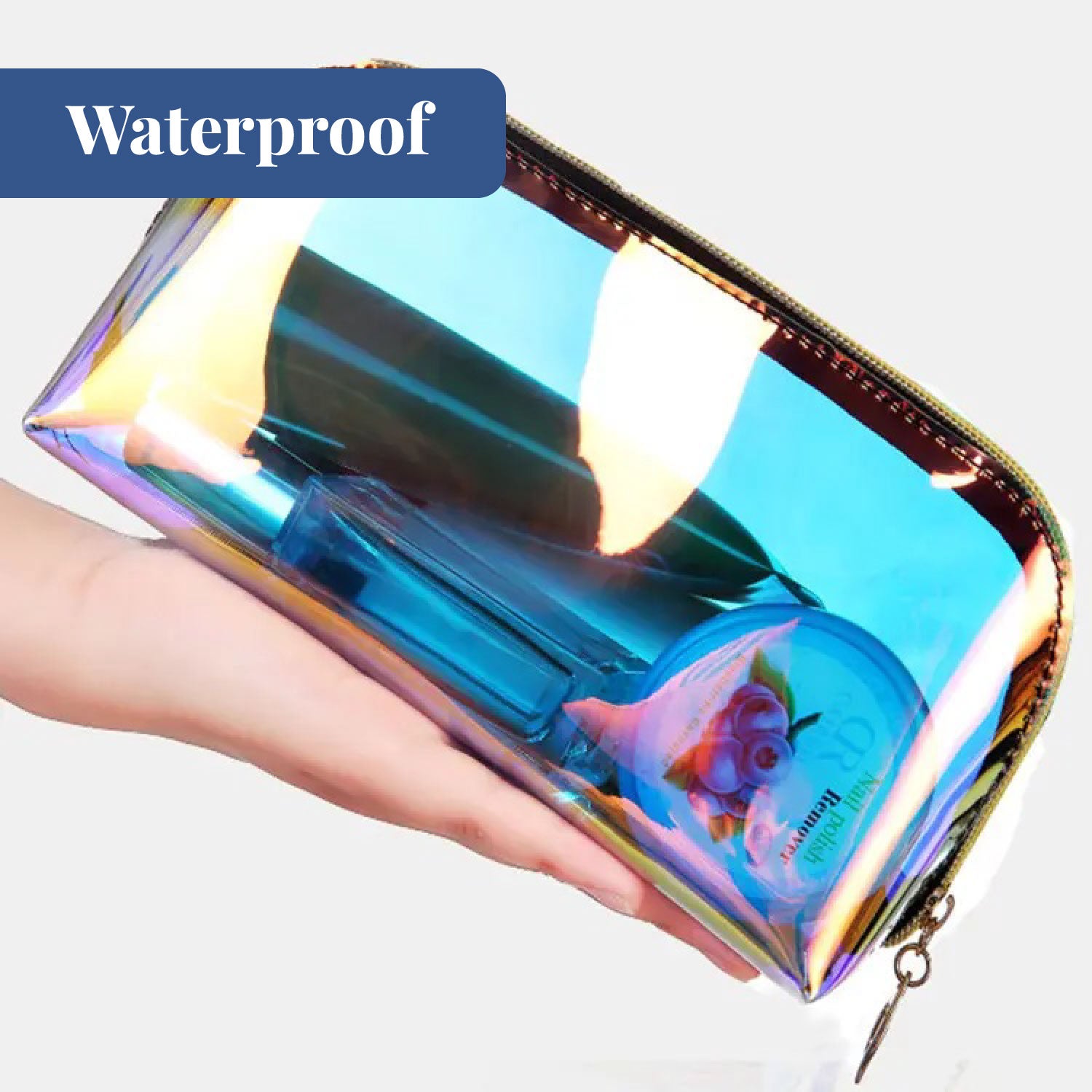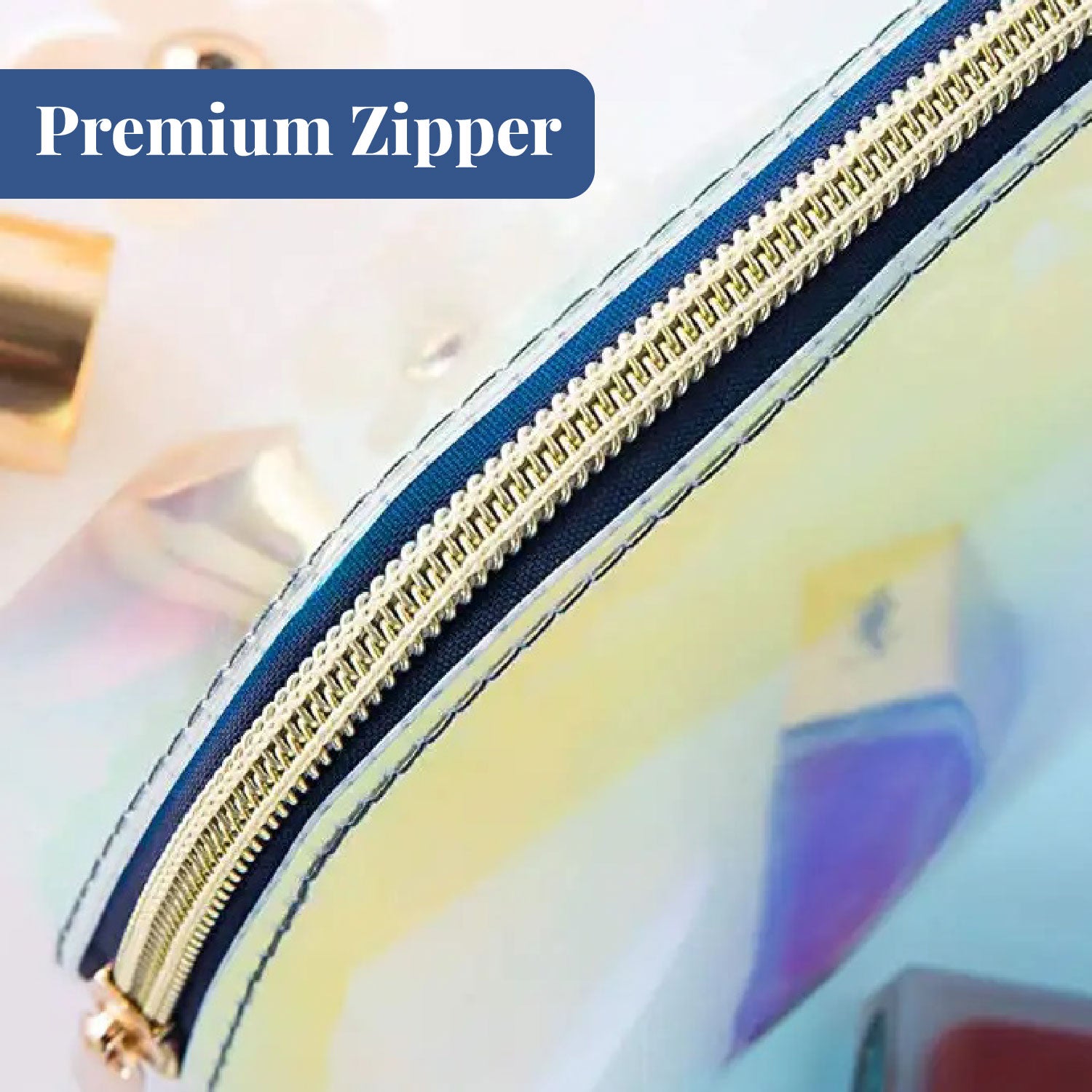 Glossy glamer | Holographic Cosmetic Travel Handbag Pouch with Zipper
Specs & features:

Material: TPU, Color: Translucent Laser / Holographic
Dimensions: Large- 23 cm length, 8 cm breadth, and 13cm height; Small- 18 cm length, 7cm breadth, and 11cm height
The holographic cosmetic pouch is Lightweight, reusable, durable, waterproof, and compact in design
With unique laser color design, semi-transparent cosmetics pouch design, and simple yet delicate bright color design add a more vibrant touch.
The cosmetic pouch has a premium quality zipper and stitching for organizing and storing skincare products, toiletries, makeup tools, cosmetics, stationery, other accessories, etc.
Ideal for travel, vacation, bathroom organization, and outdoor activity. Can be easily put in a luggage case, handbag, etc.

Introducing our Holographic Makeup Travel Handbag Pouch with Zipper, a stylish and functional accessory that will revolutionize the way you carry and organize your makeup essentials. Designed with a mesmerizing holographic exterior, this pouch is not only eye-catching but also durable and water-resistant, making it perfect for travel or everyday use. It's compact size and lightweight construction make it easy to slip into your handbag, backpack, or suitcase without adding extra bulk or weight. The zipper closure ensures that your cosmetics stay secure and protected, preventing any accidental spills or damage. Inside, you'll find a spacious compartment with ample room to store your favorite makeup products, brushes, and tools. The transparent design allows for quick and effortless visibility, so you can easily locate and grab what you need. Whether you're jetting off on a vacation, heading to the gym, or simply needing a convenient solution for organizing your makeup, this holographic pouch is a must-have. It's not just a practical storage solution; it's also a fashionable statement piece that adds a touch of glamour to your daily routine.