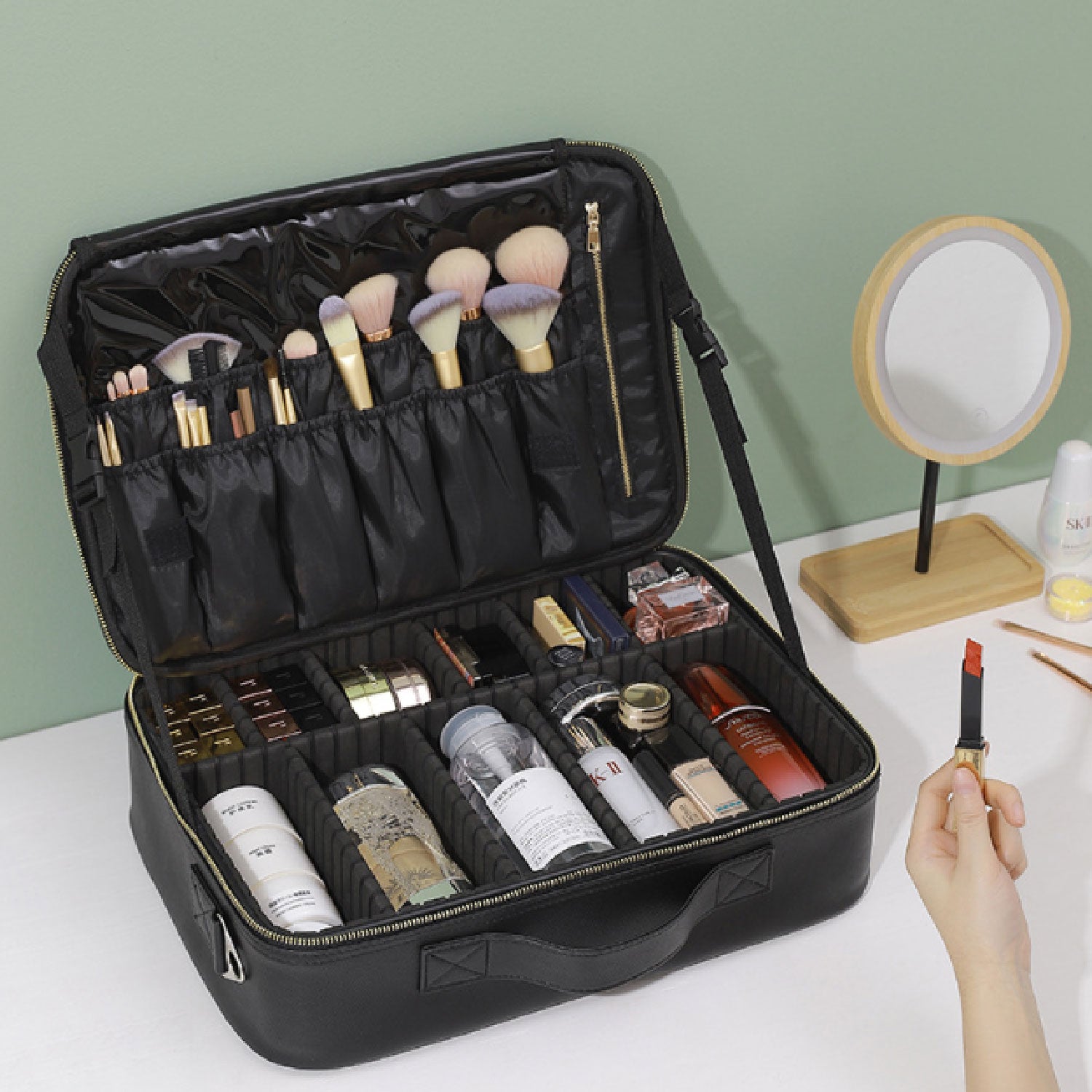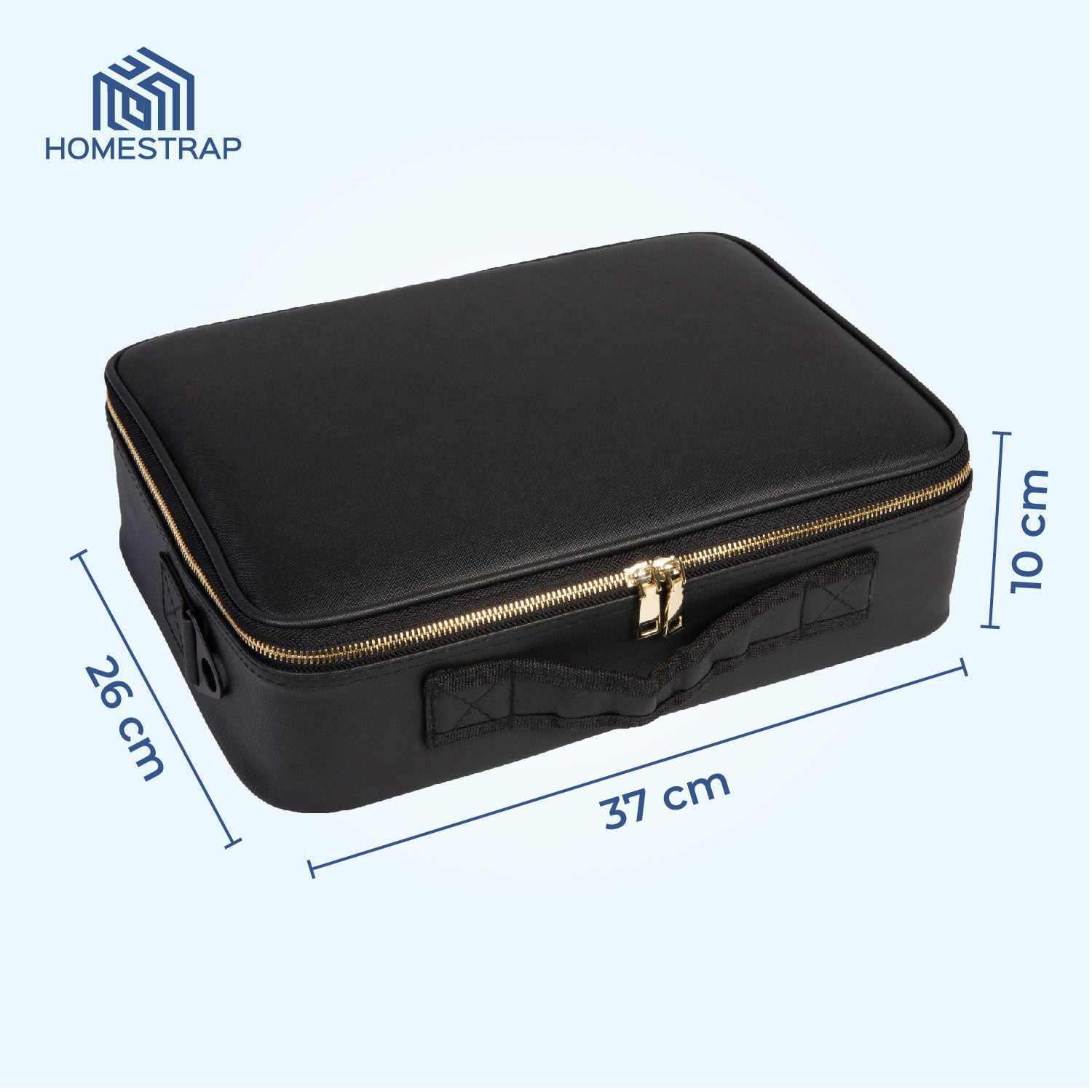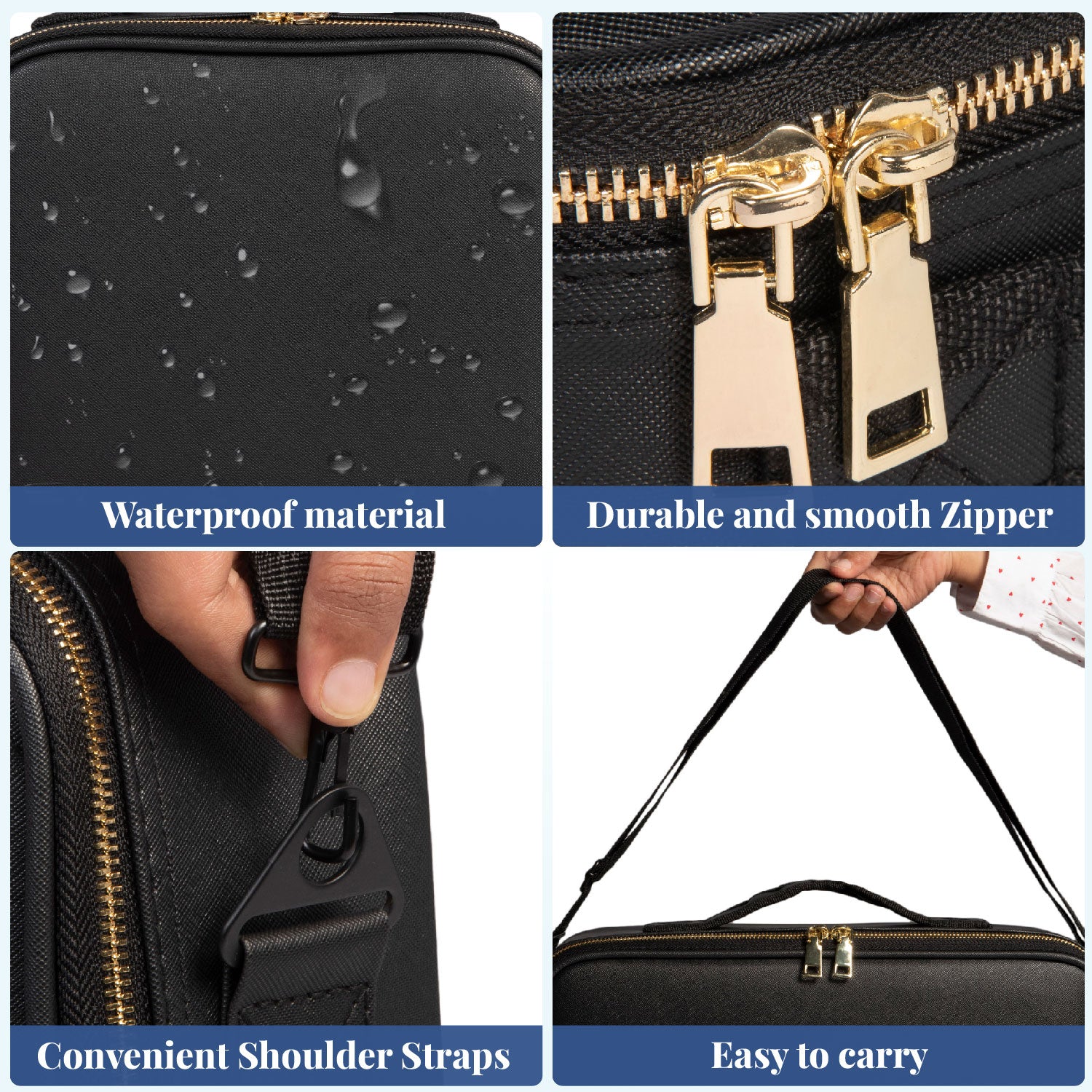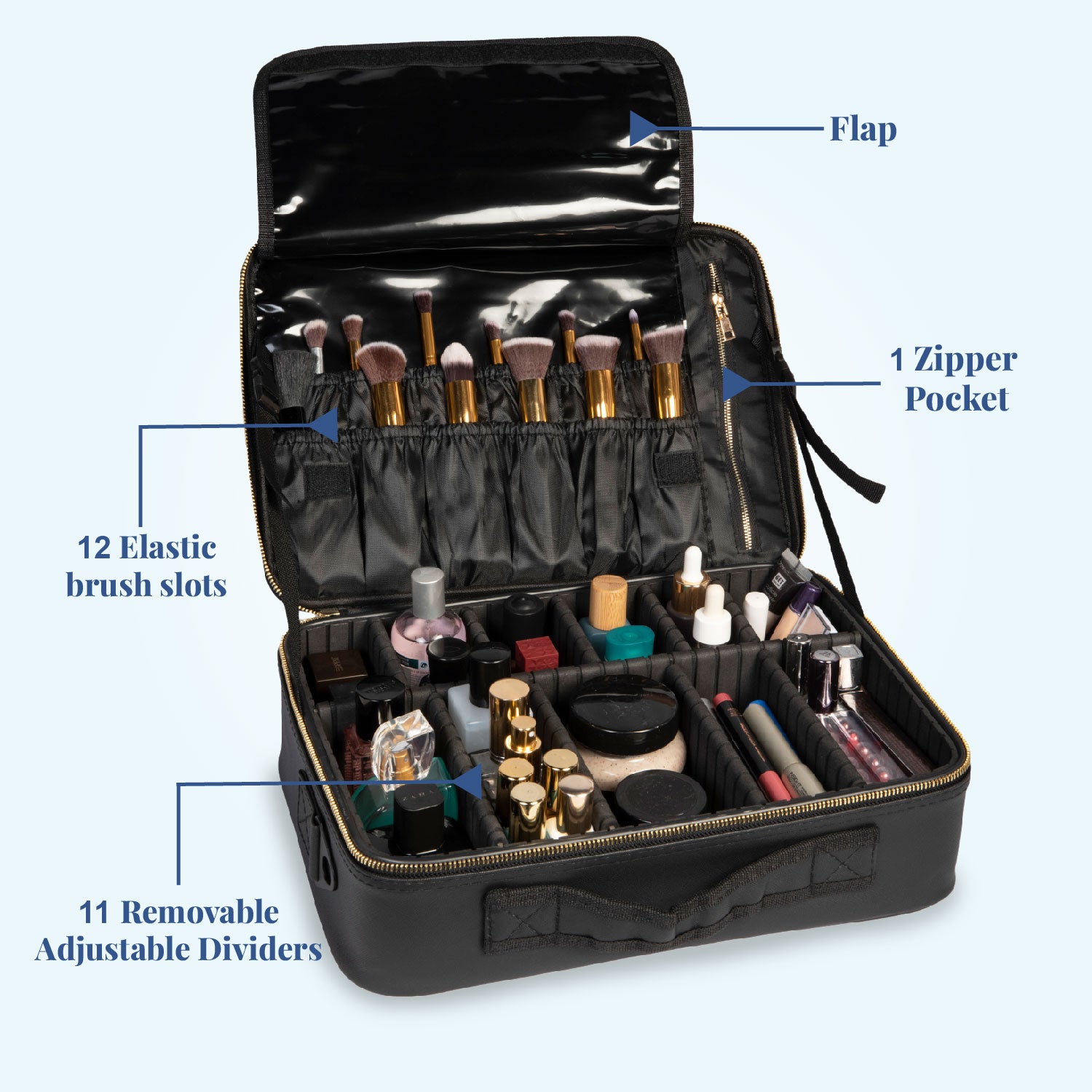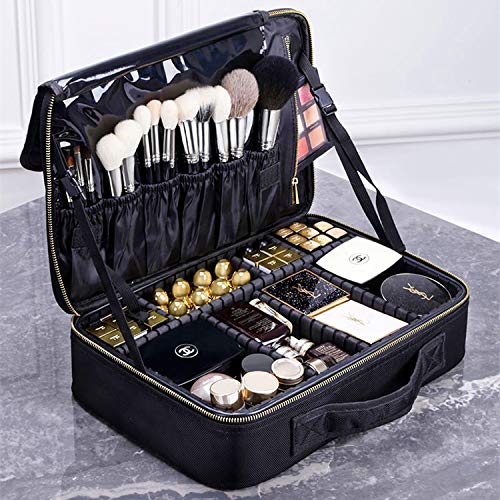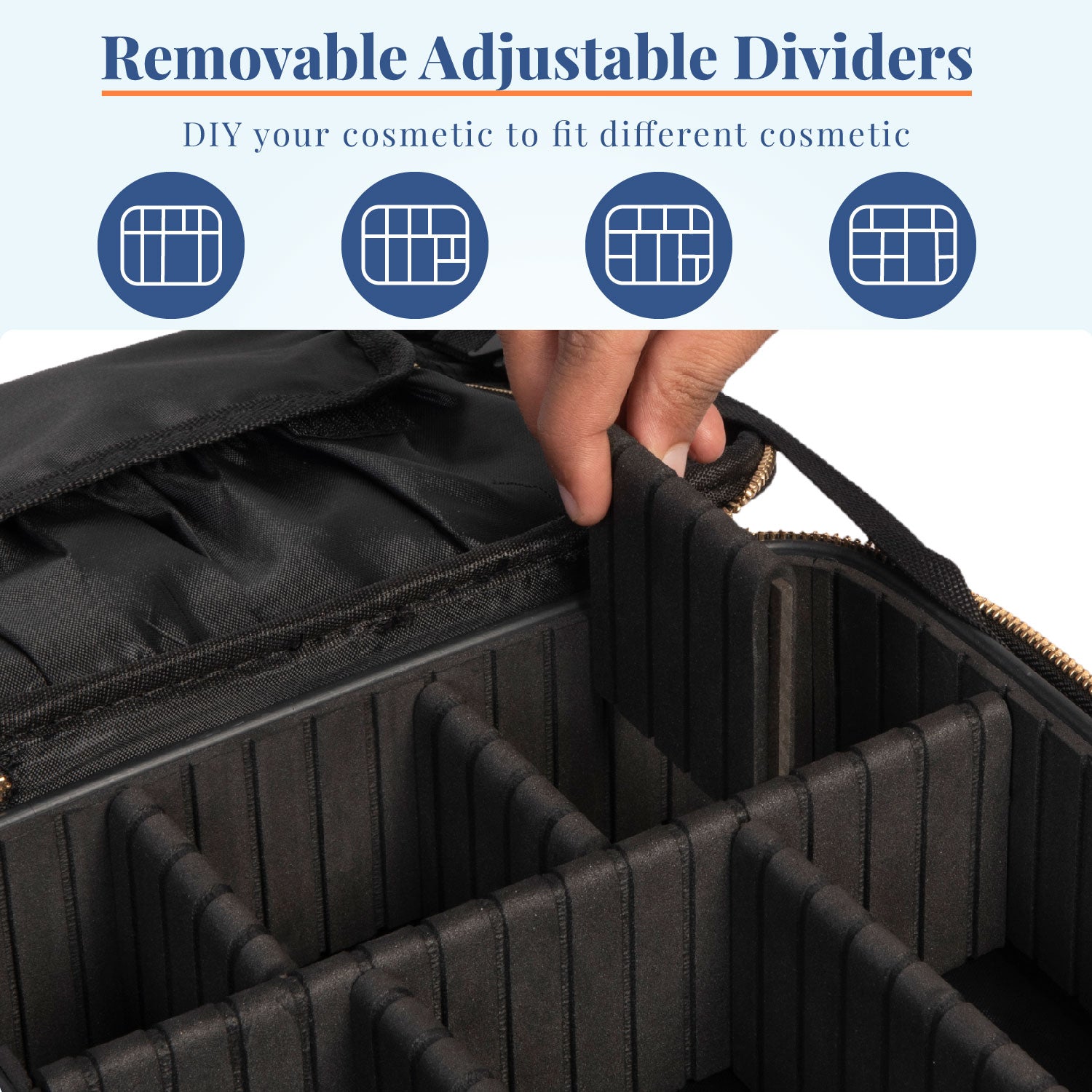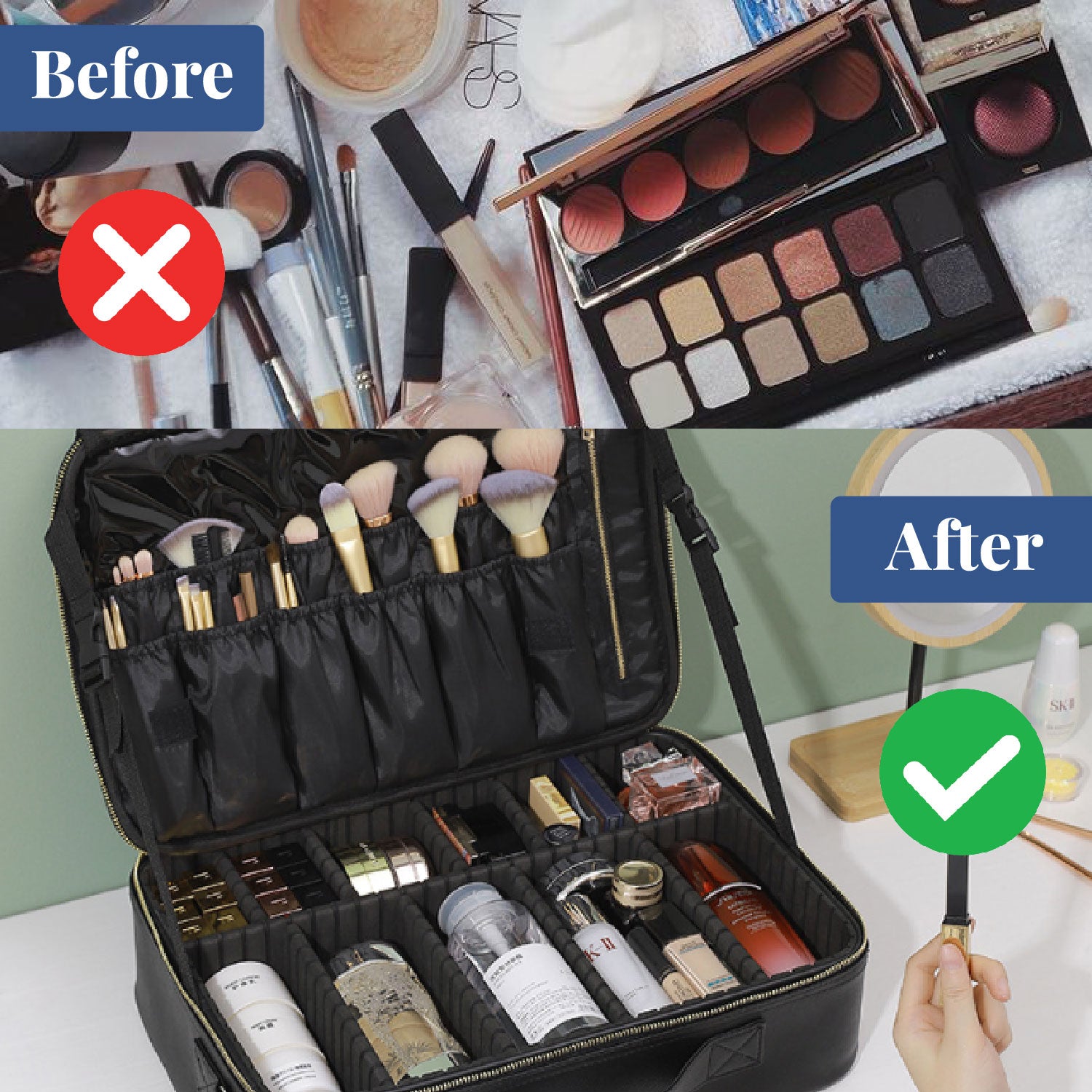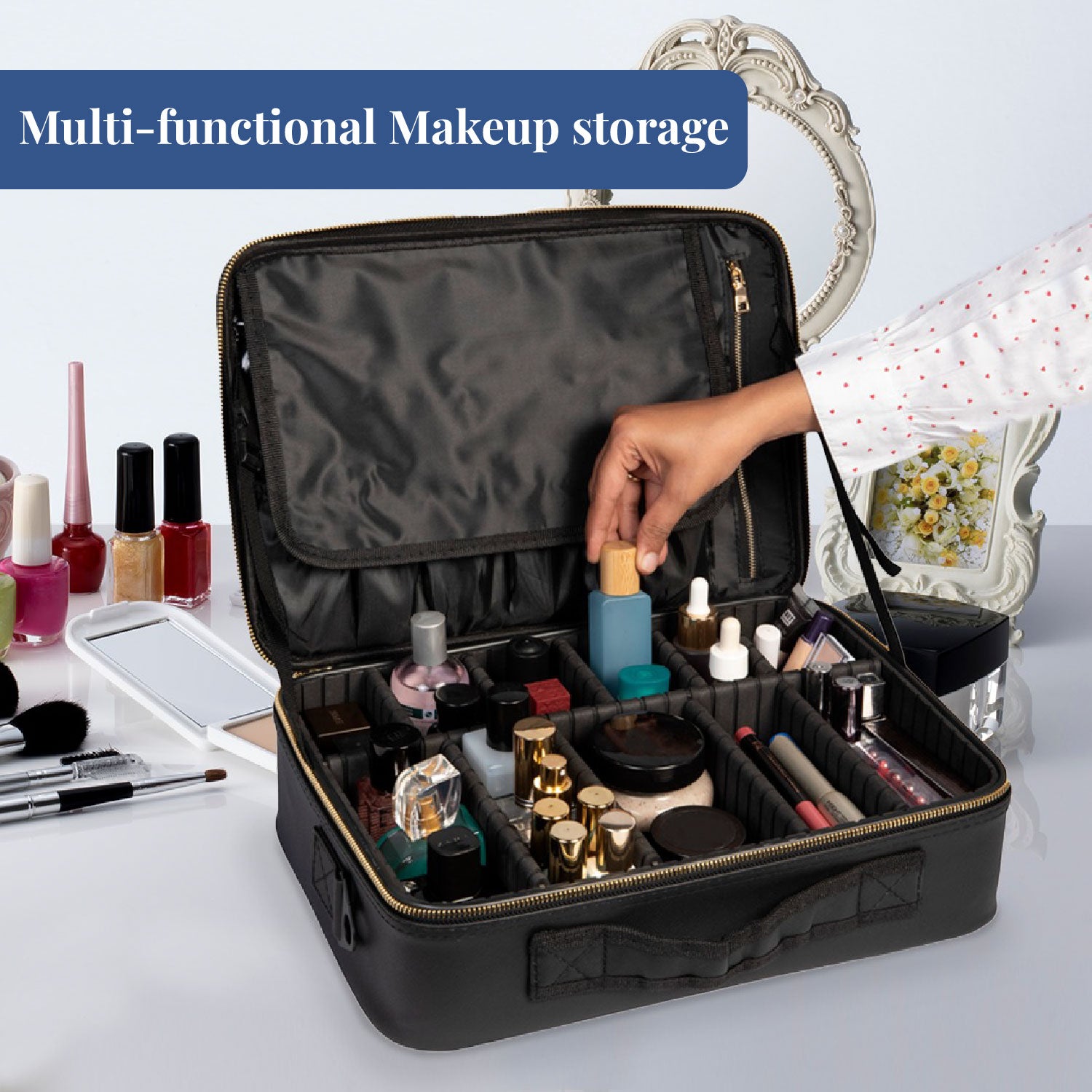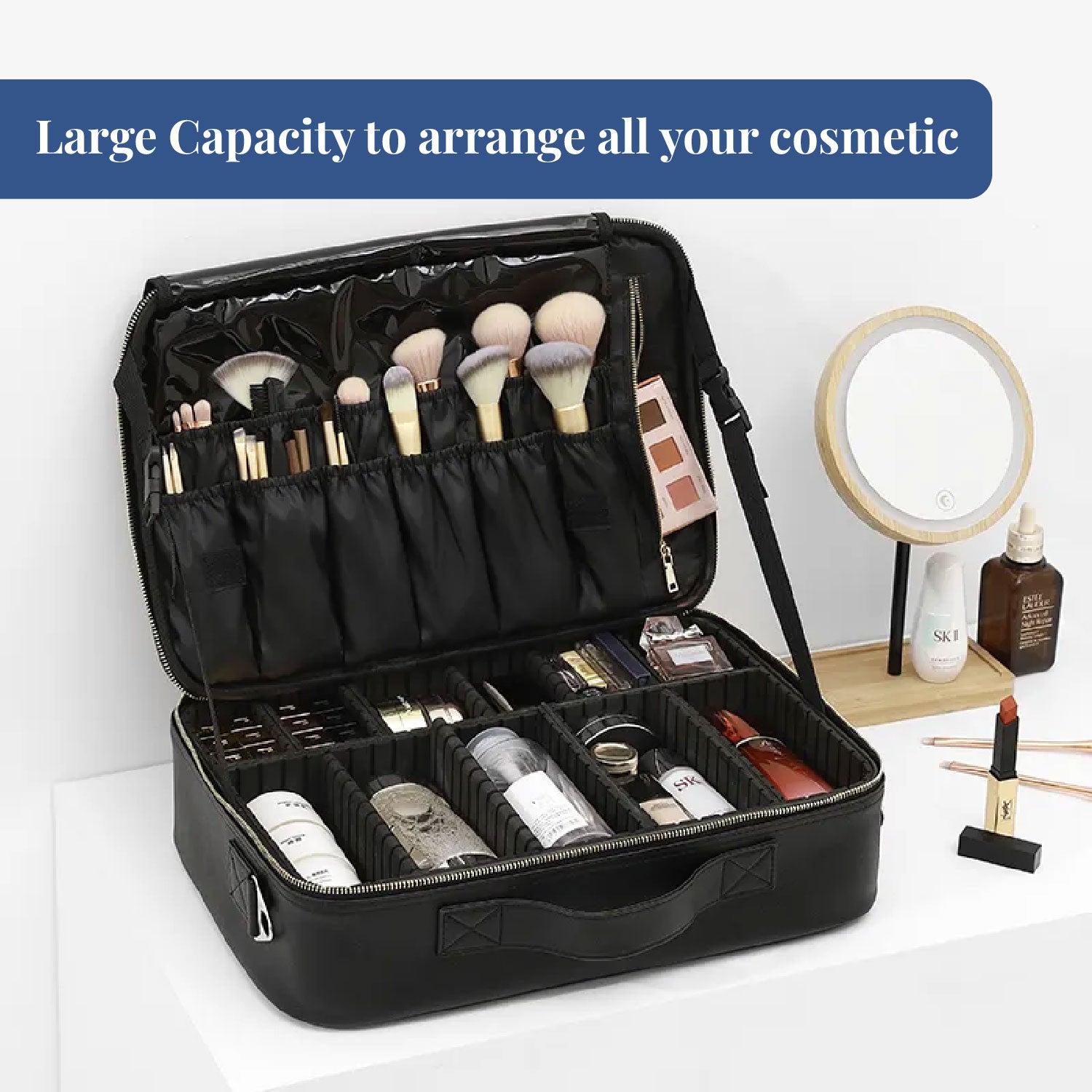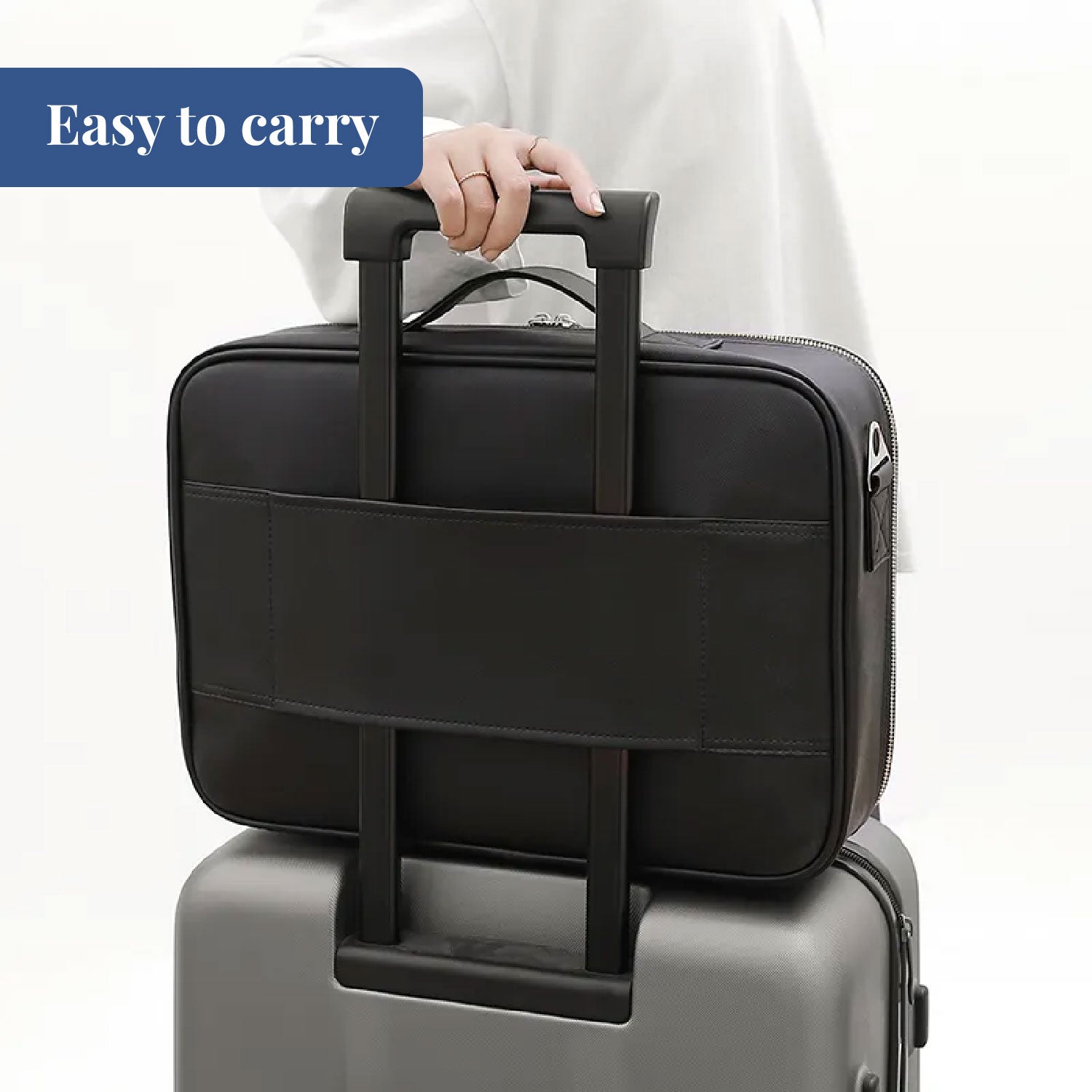 Glam Gear | Professional Portable Vanity Box | Travel Makeup Kit | Medium
Specs & features

:

Material: PVC, Color: Black
Dimensions: 37cm length, 26cm breadth, and 10cm height
Durable, Premium Quality, Sturdy, Portable, and Lightweight Design, with Shockproof, Anti-Wear, and Spill-Proof Interiors. You Can Bring Your Cosmetics Anywhere.
The Kit Has Waterproof External Fabric with a Handle and Premium Quality Dual Zipper. the Kit Has Adjustable Dividers to Make the 7 Compartments for Products with 4 Pockets for Brushes and 1 Zipper Pocket
This makeup travel case is designed with a soft shoulder rest and handle, which is very convenient to carry around. Besides, it can also be fixed on the luggage.
This Makeup Bag Has Enough Space to Store Your Makeup and Cosmetic Accessories, Like Cosmetics, Toiletries, and Makeup. You Can Also Store Jewelry, Electronic Accessories, Camera Accessories, Valuable Objects, and So On.

Introducing the Professional Cosmetic Makeup Kit Travel Storage Organizer in sleek Black, the ultimate solution for all your makeup storage needs. Whether you're a professional makeup artist or a beauty enthusiast, this portable artist vanity box is designed to keep your cosmetics organized, accessible, and ready for any occasion. Crafted with precision and style, this makeup organizer features an adjustable compartment and dividers, allowing you to customize the interior layout to accommodate various sizes and shapes of makeup products. From foundations and concealers to eyeshadows and lipsticks, every item will have its designated place, preventing clutter and saving you valuable time during your makeup routine. The sturdy construction of this vanity box ensures durability and protection for your valuable makeup collection. The reinforced corners and edges guard against accidental bumps and drops, while the reliable latch keeps everything securely in place. The compact size makes it ideal for both travel and daily use, allowing you to bring your favorite cosmetics wherever you go. Not only does this professional cosmetic organizer provide functionality, but it also exudes elegance. The sleek black design adds a touch of sophistication to your vanity or travel setup, making it a stylish companion for any beauty enthusiast. The smooth exterior is easy to clean, ensuring your makeup organizer always looks its best.