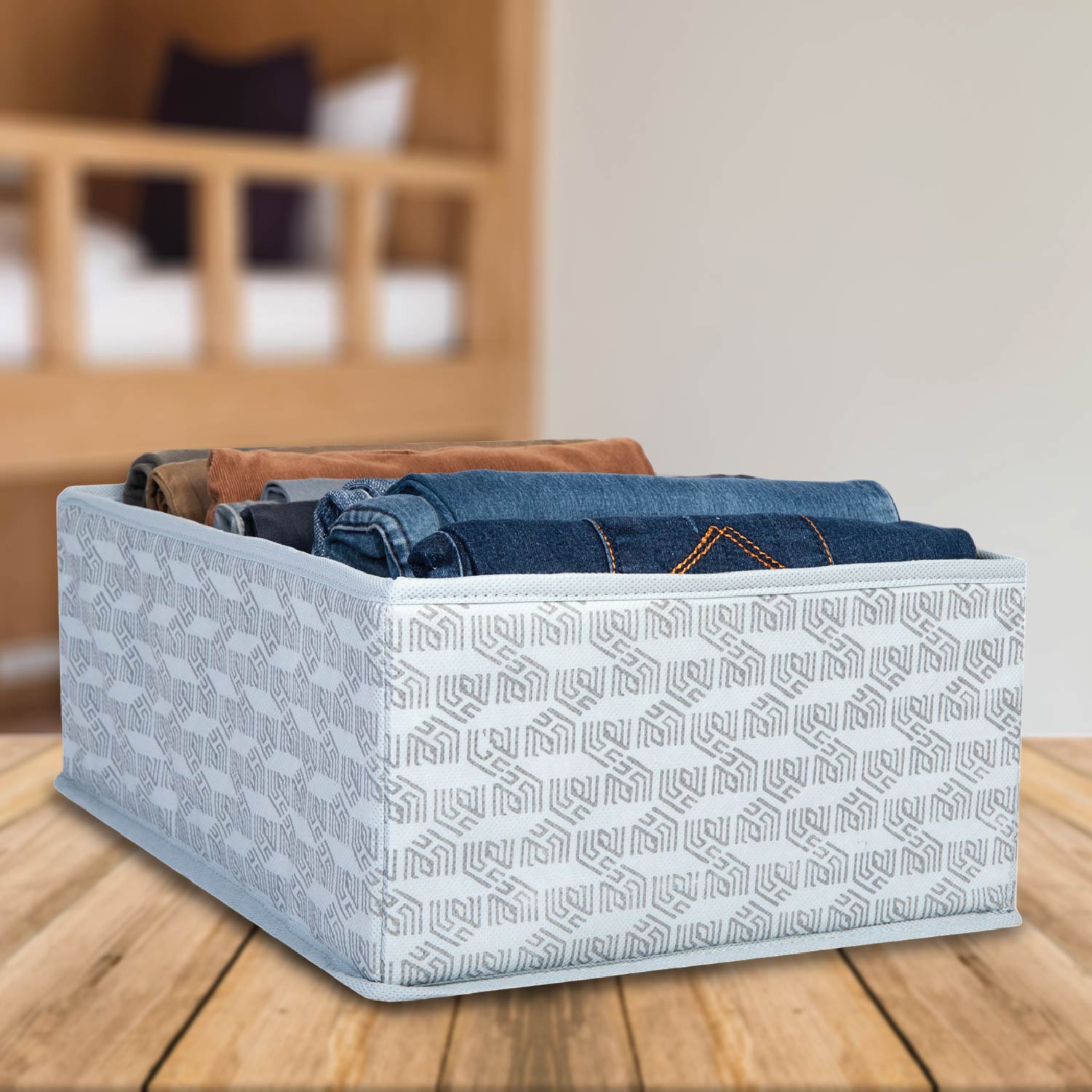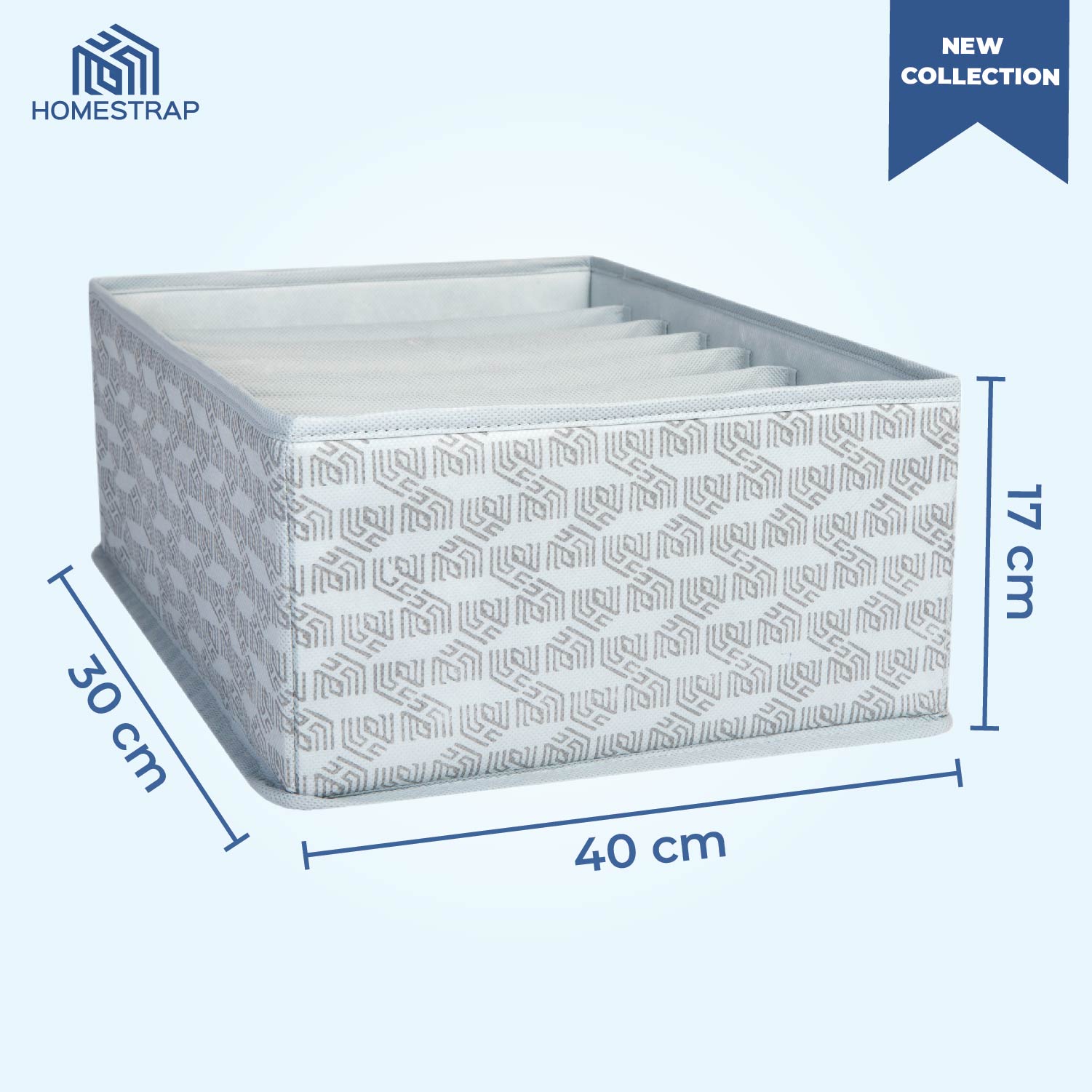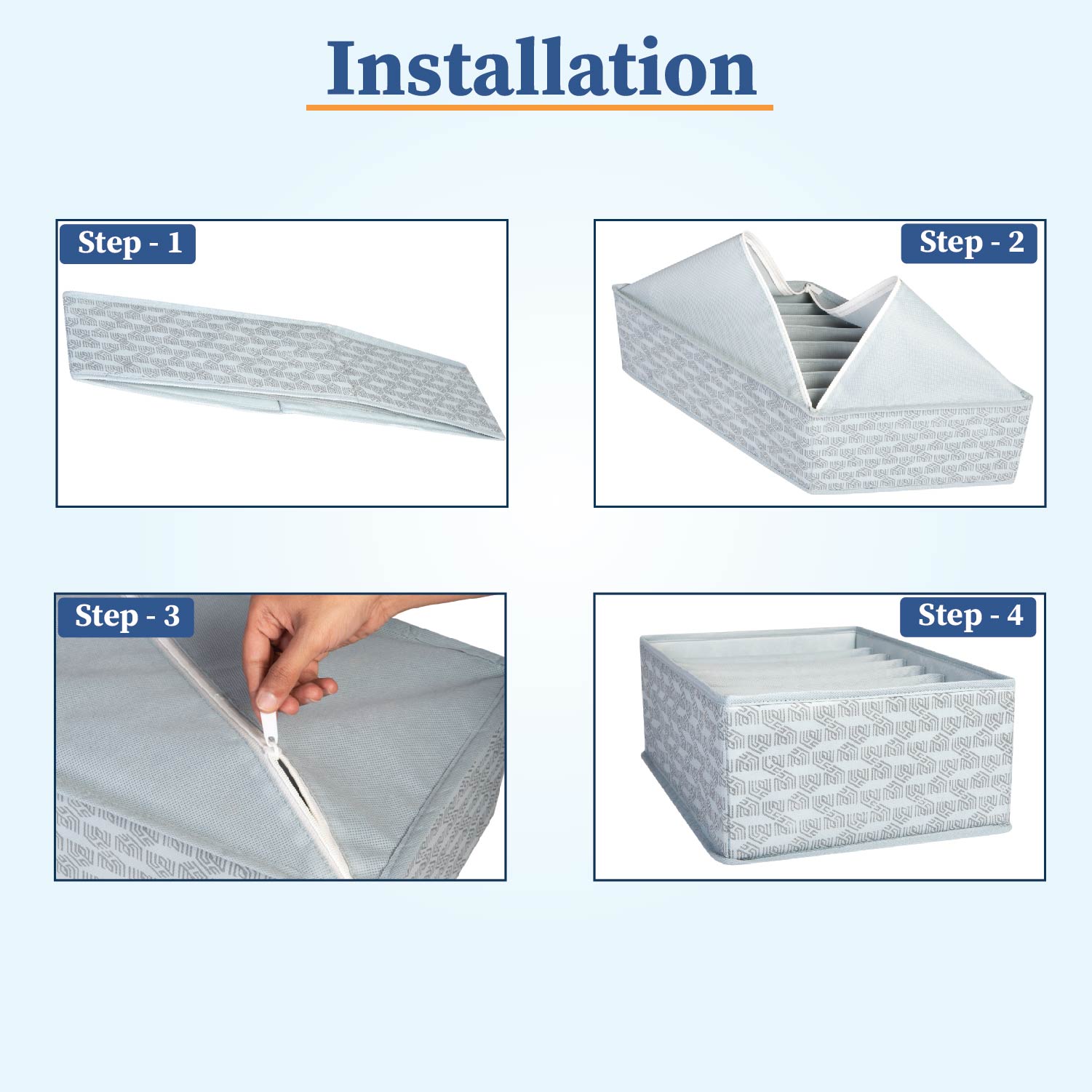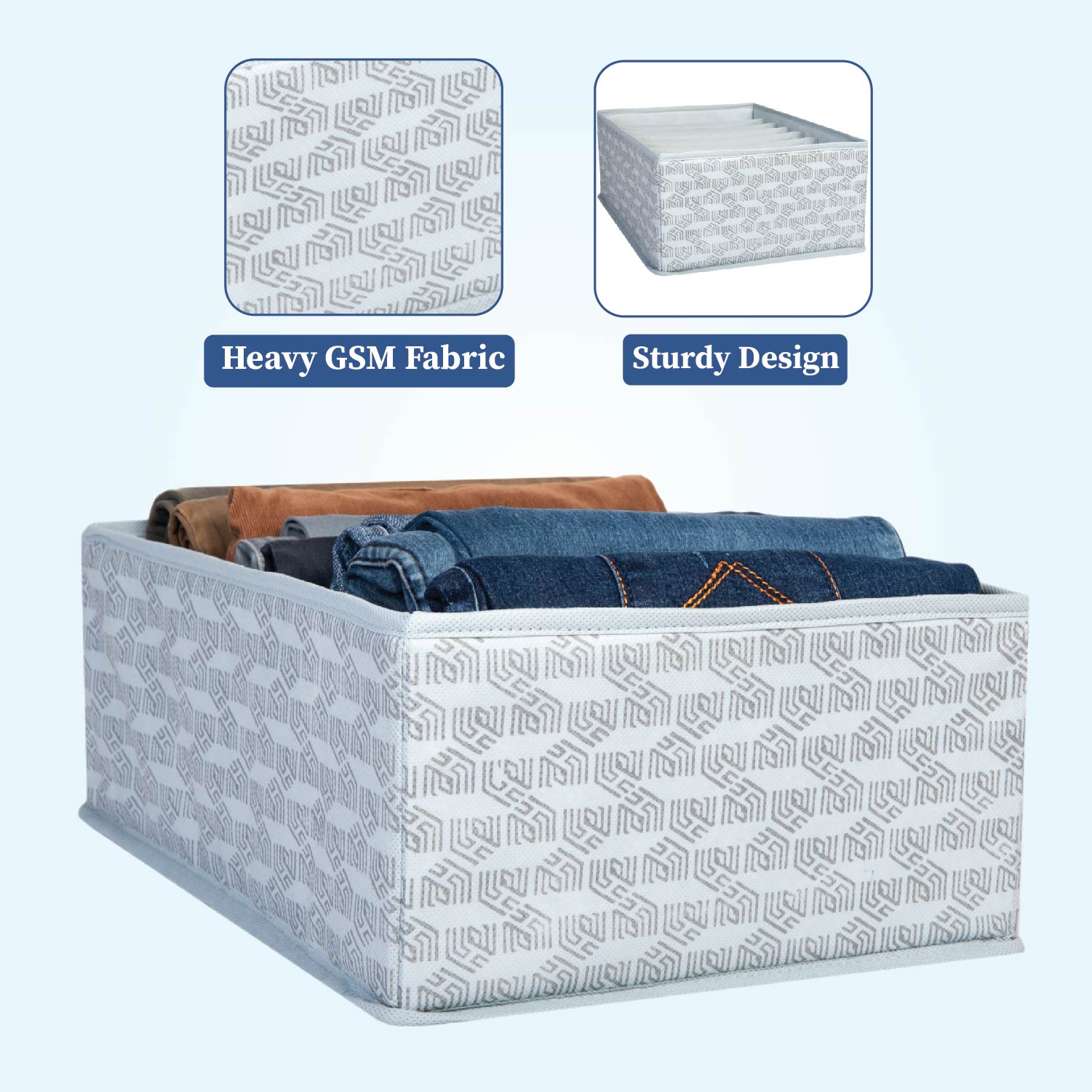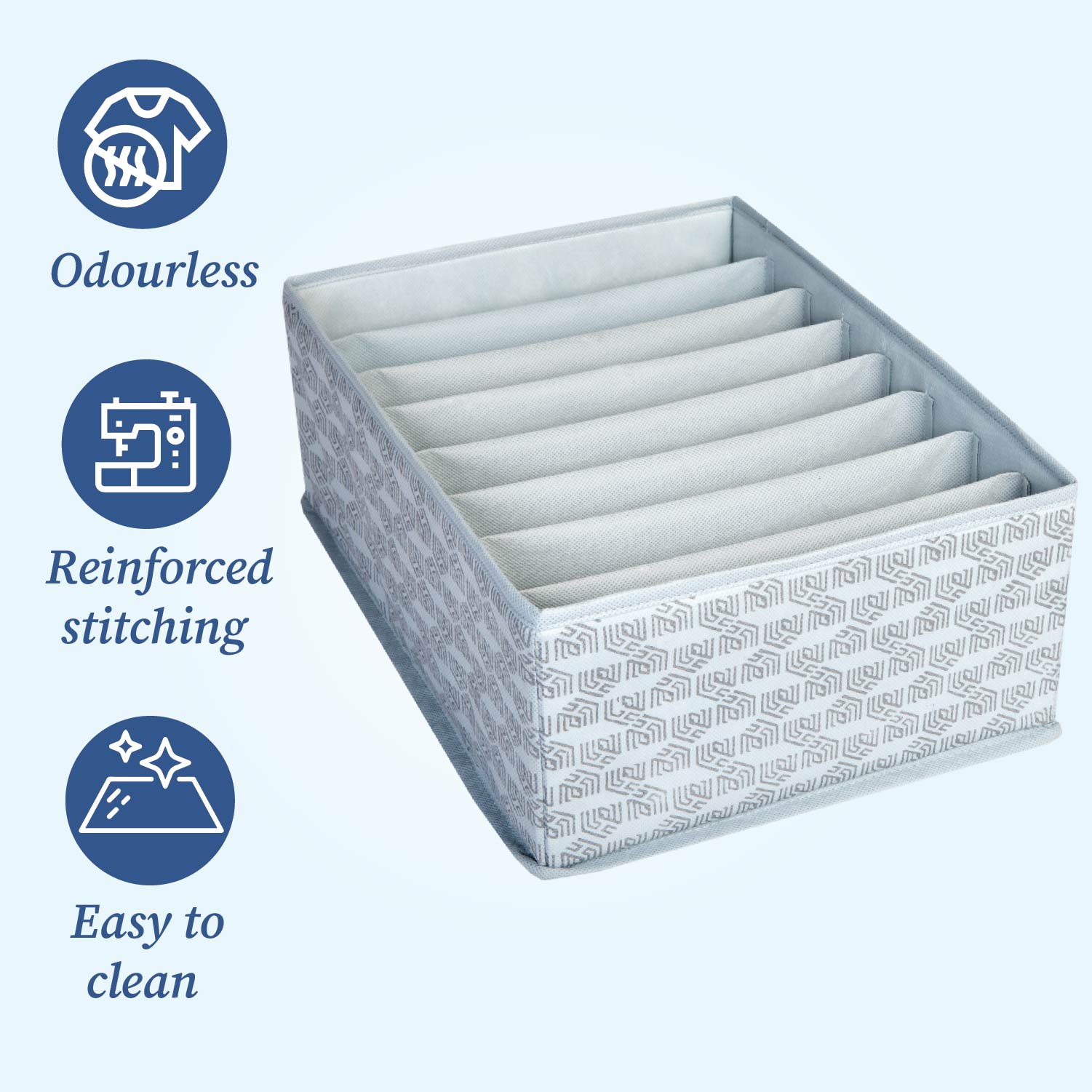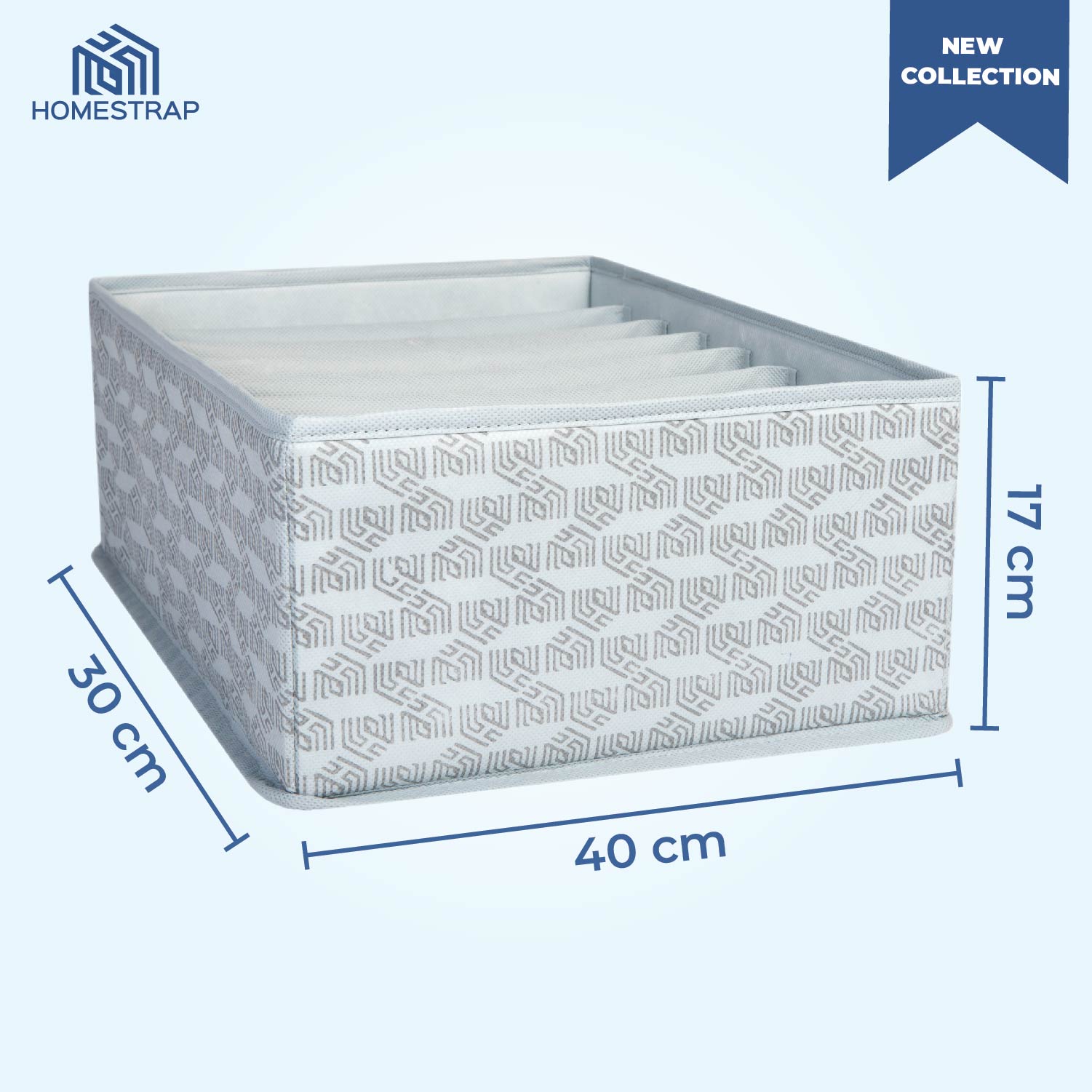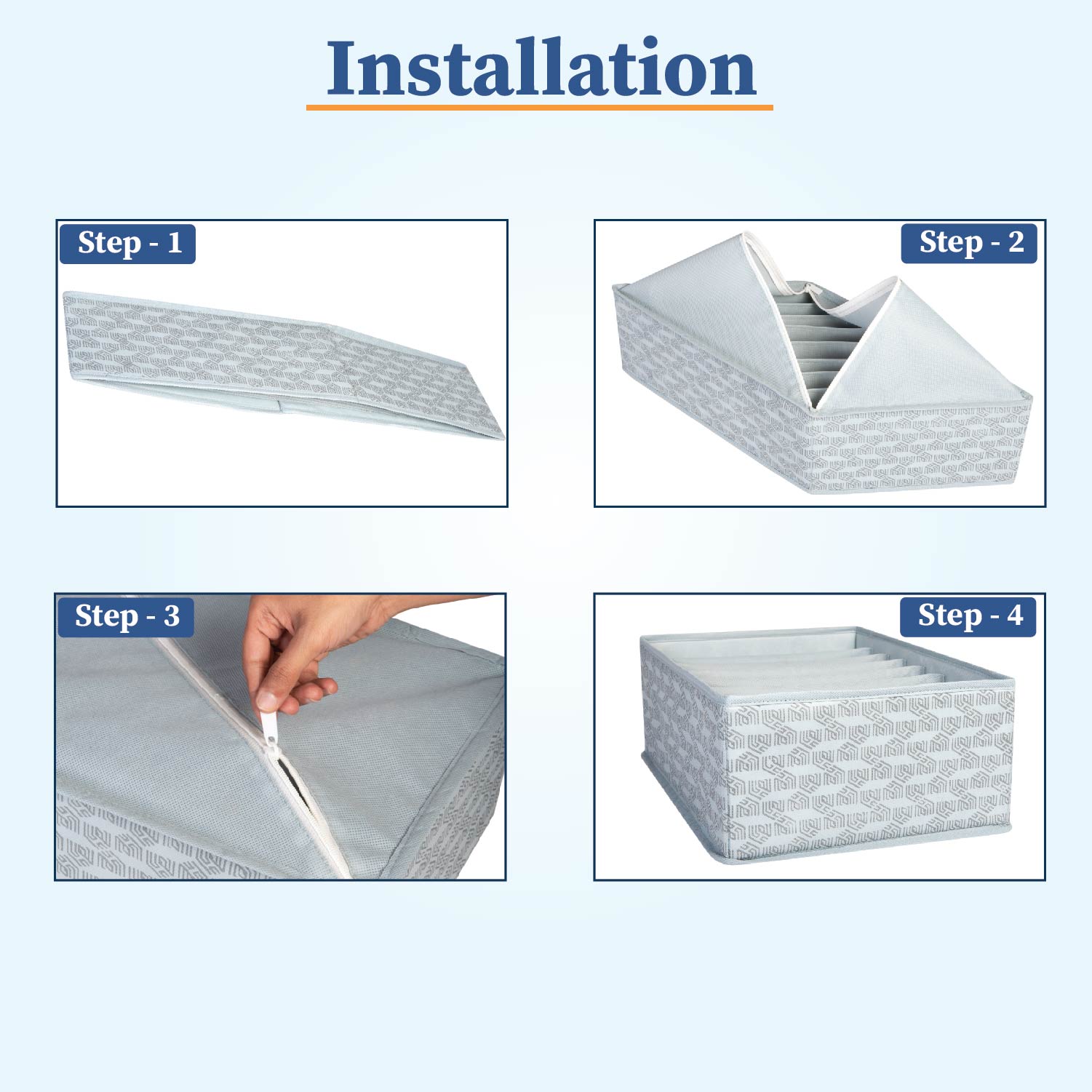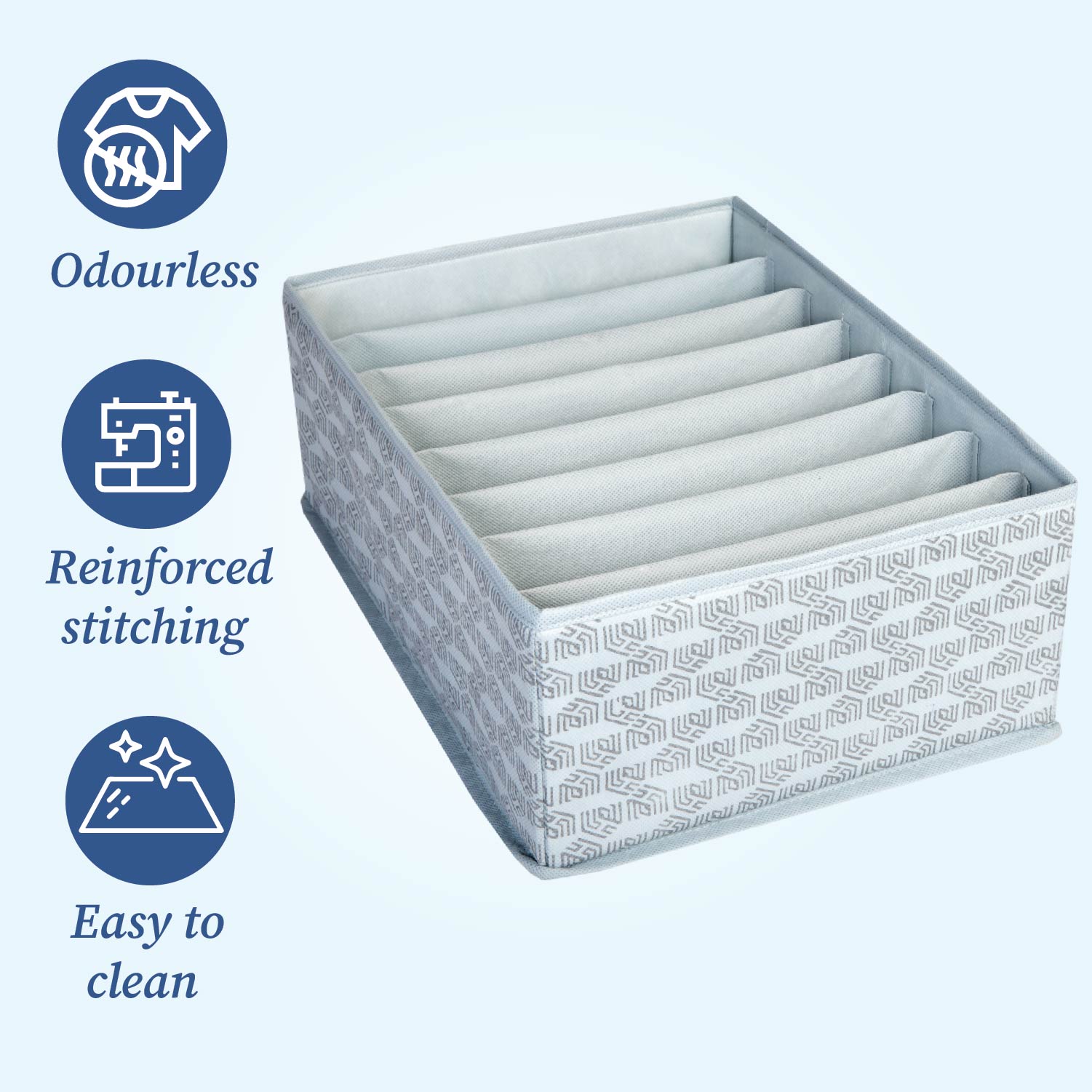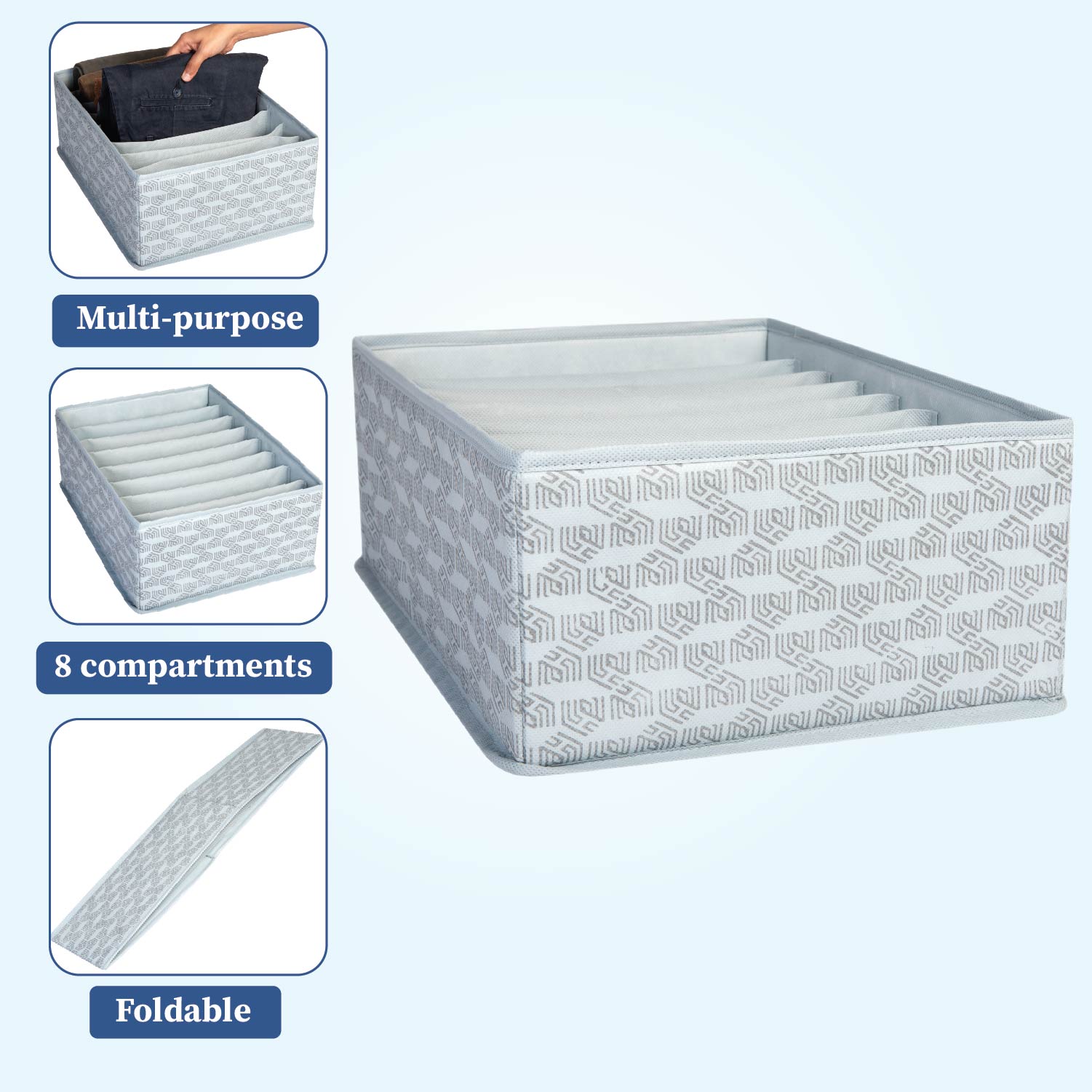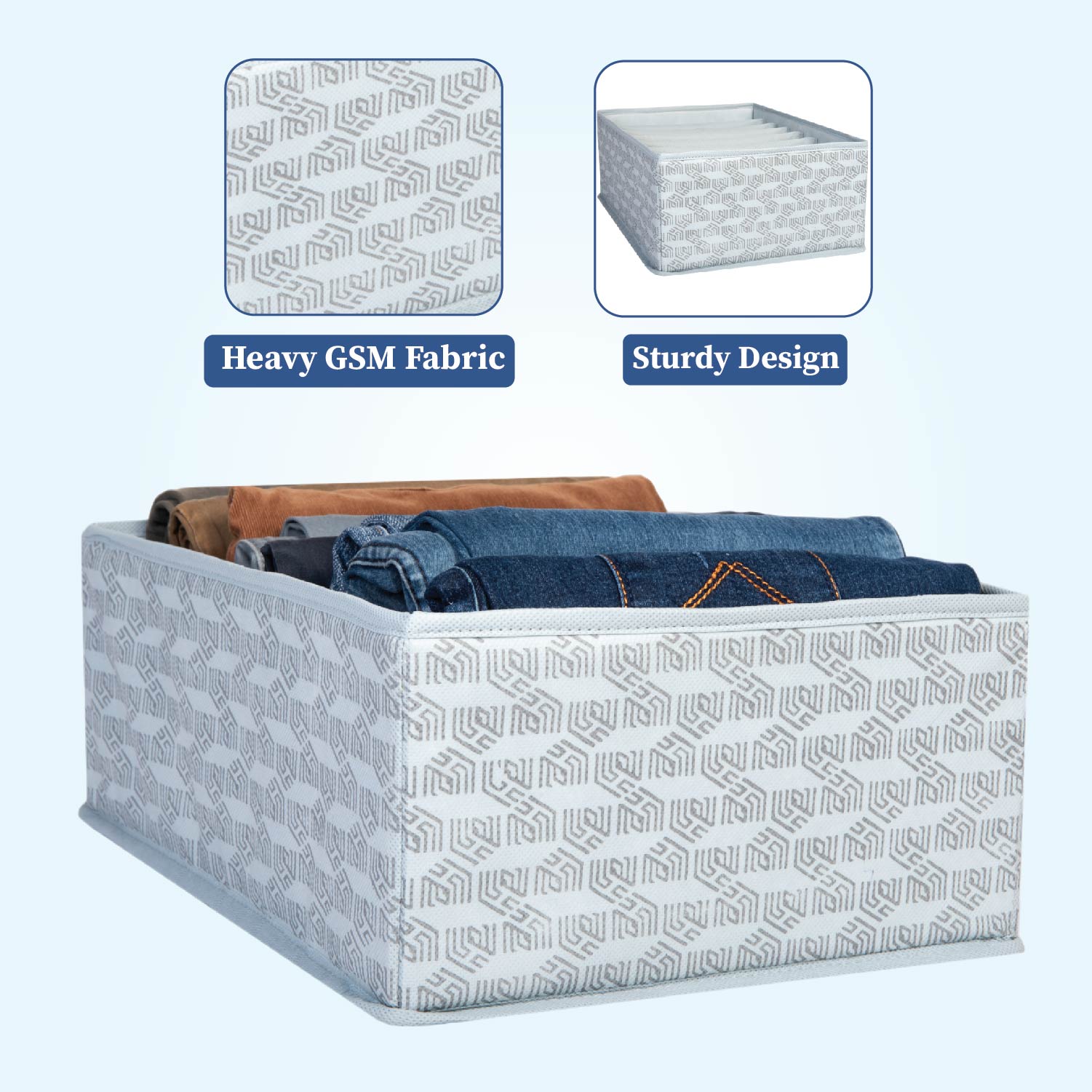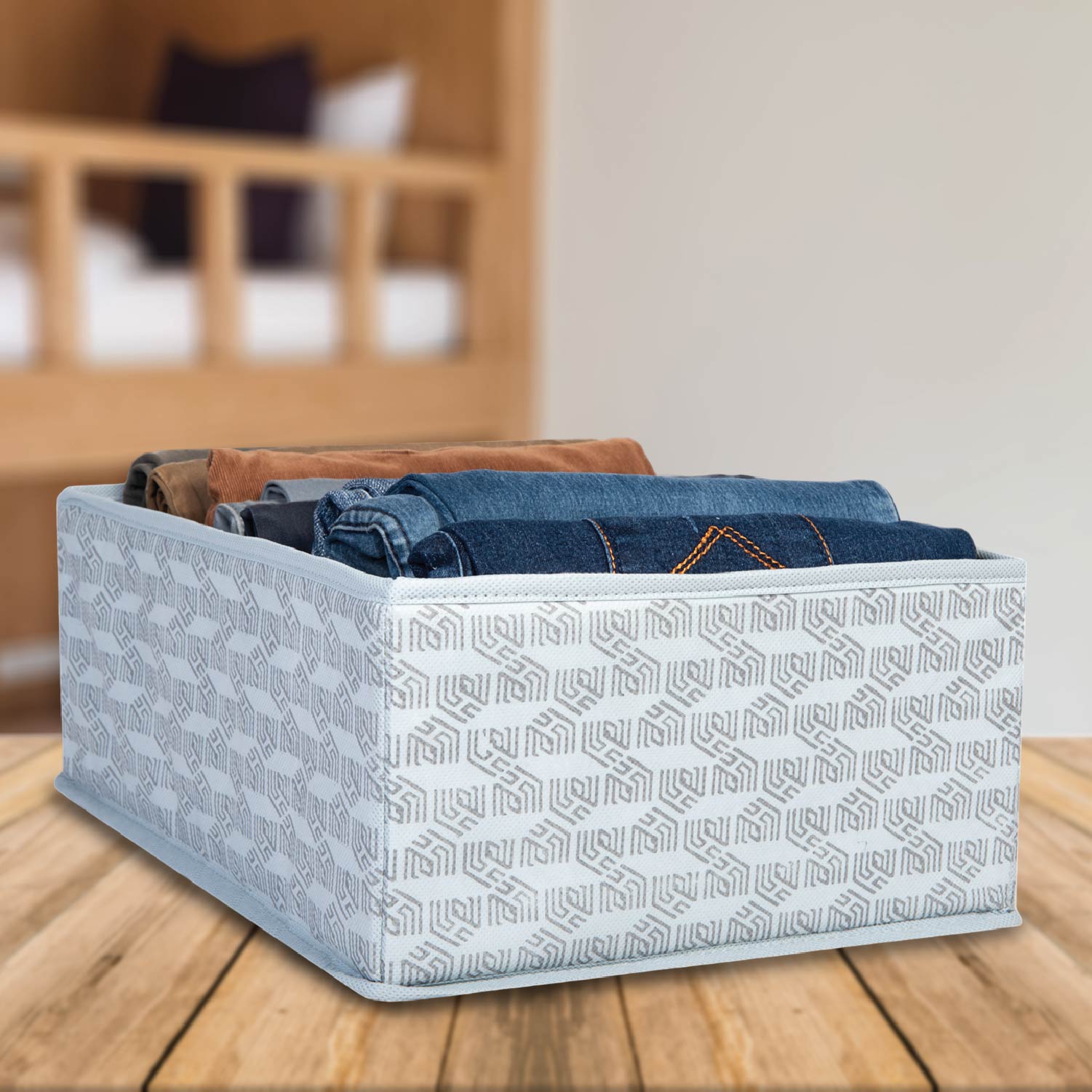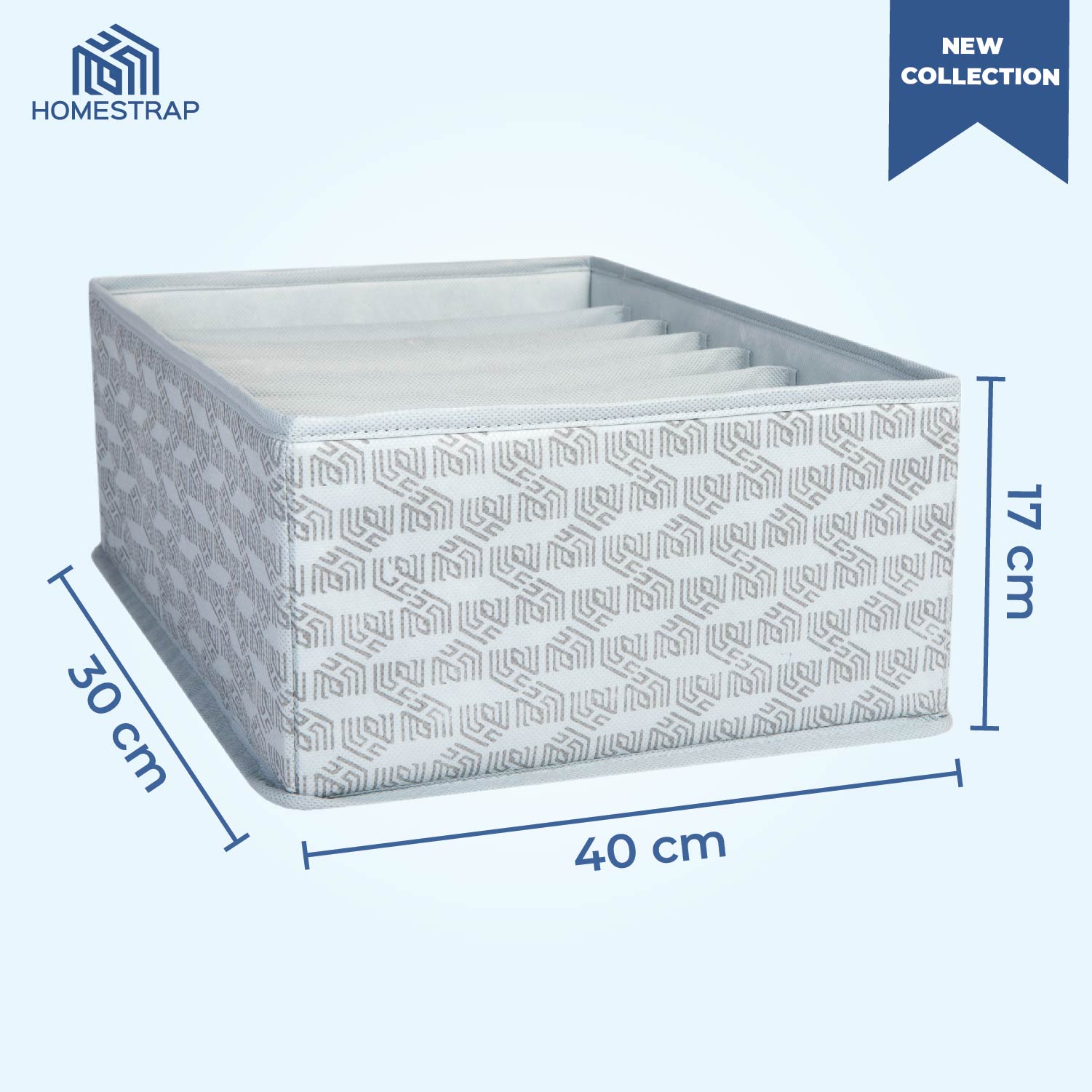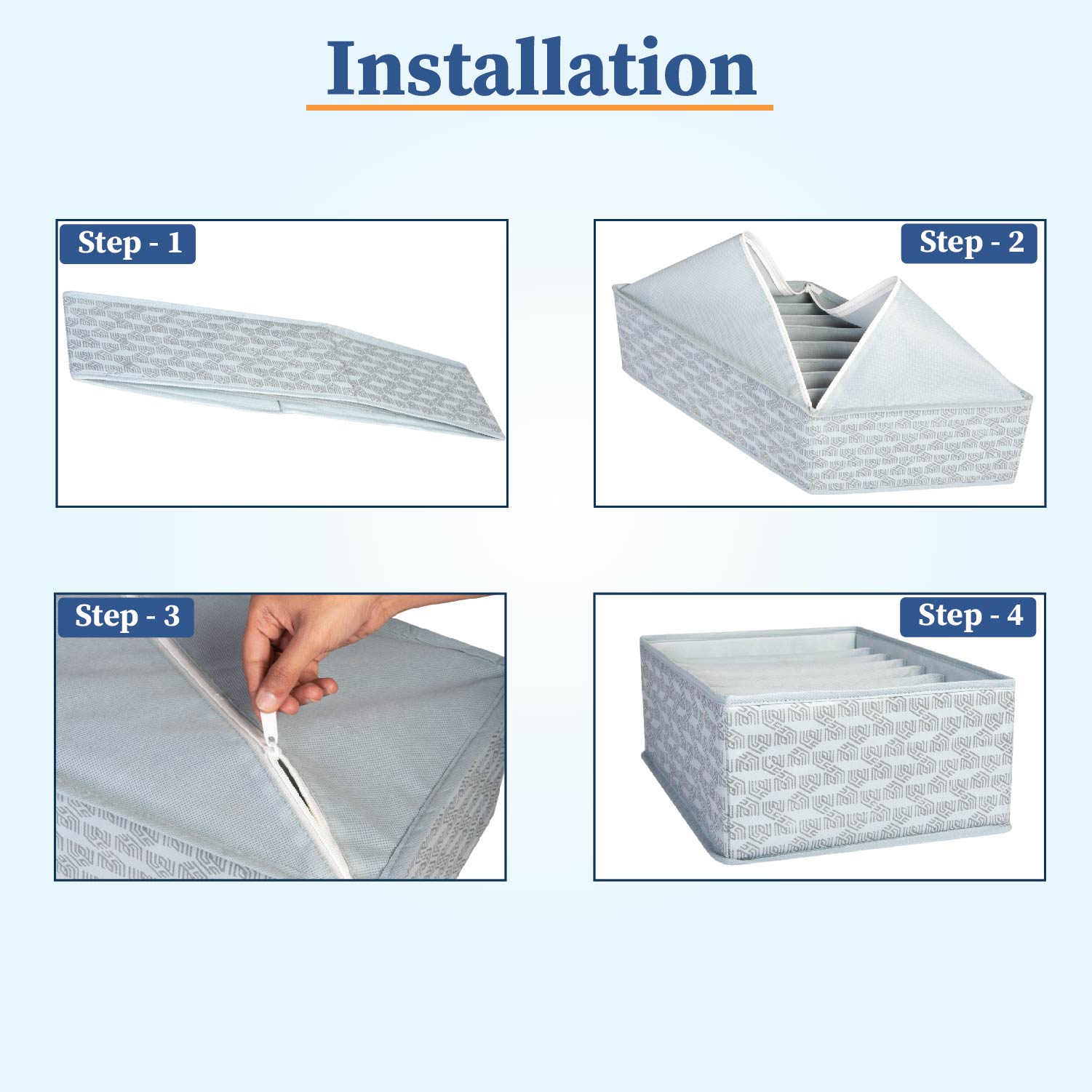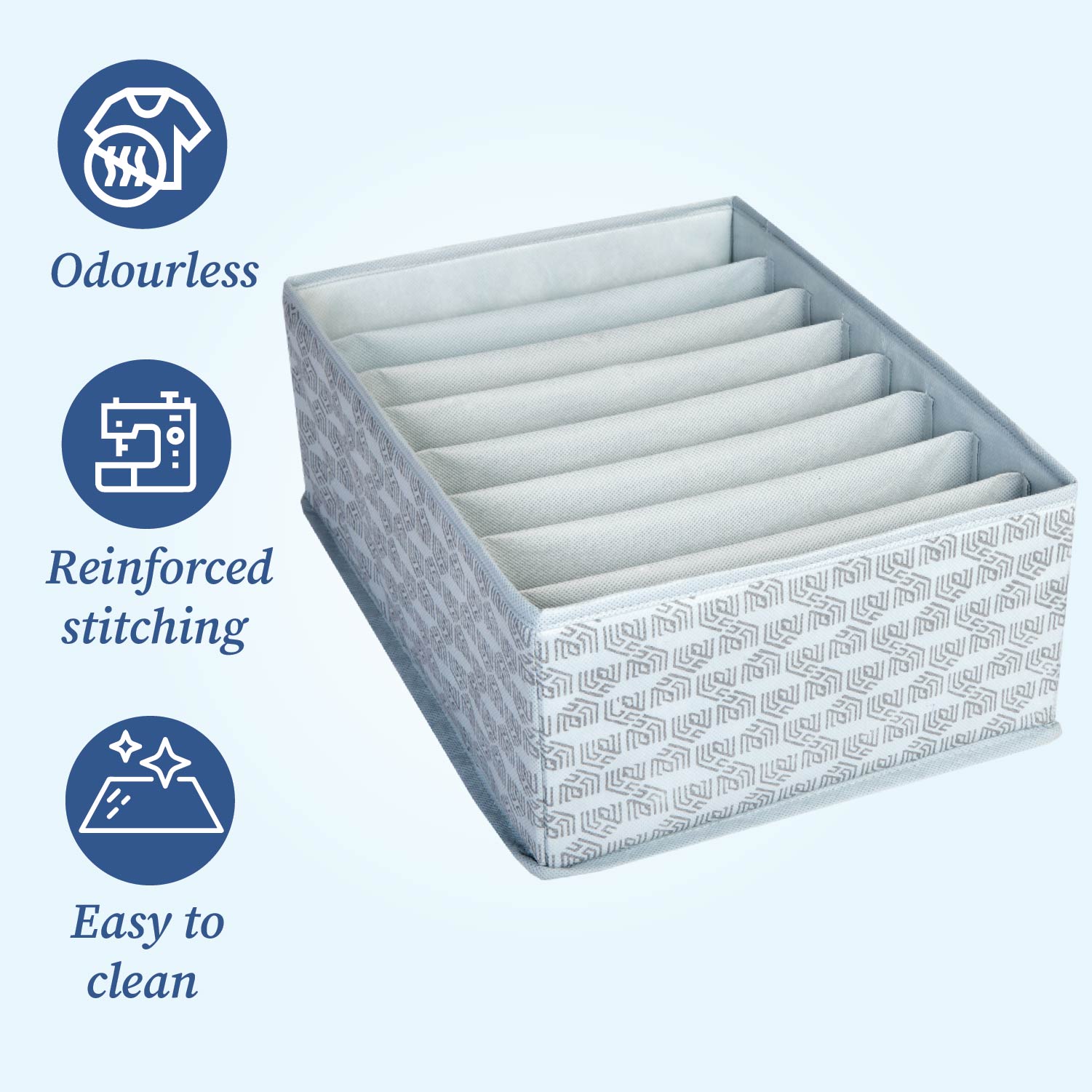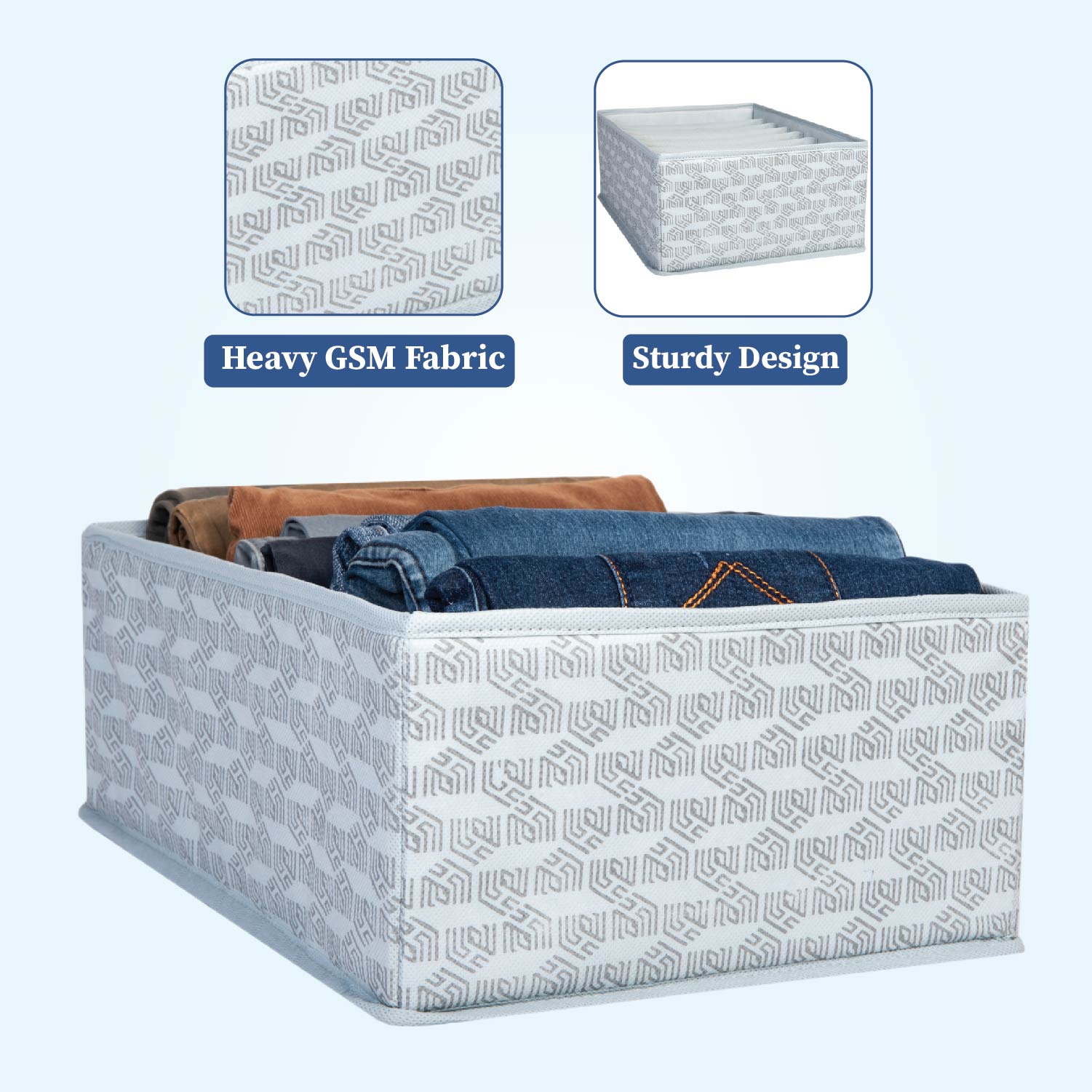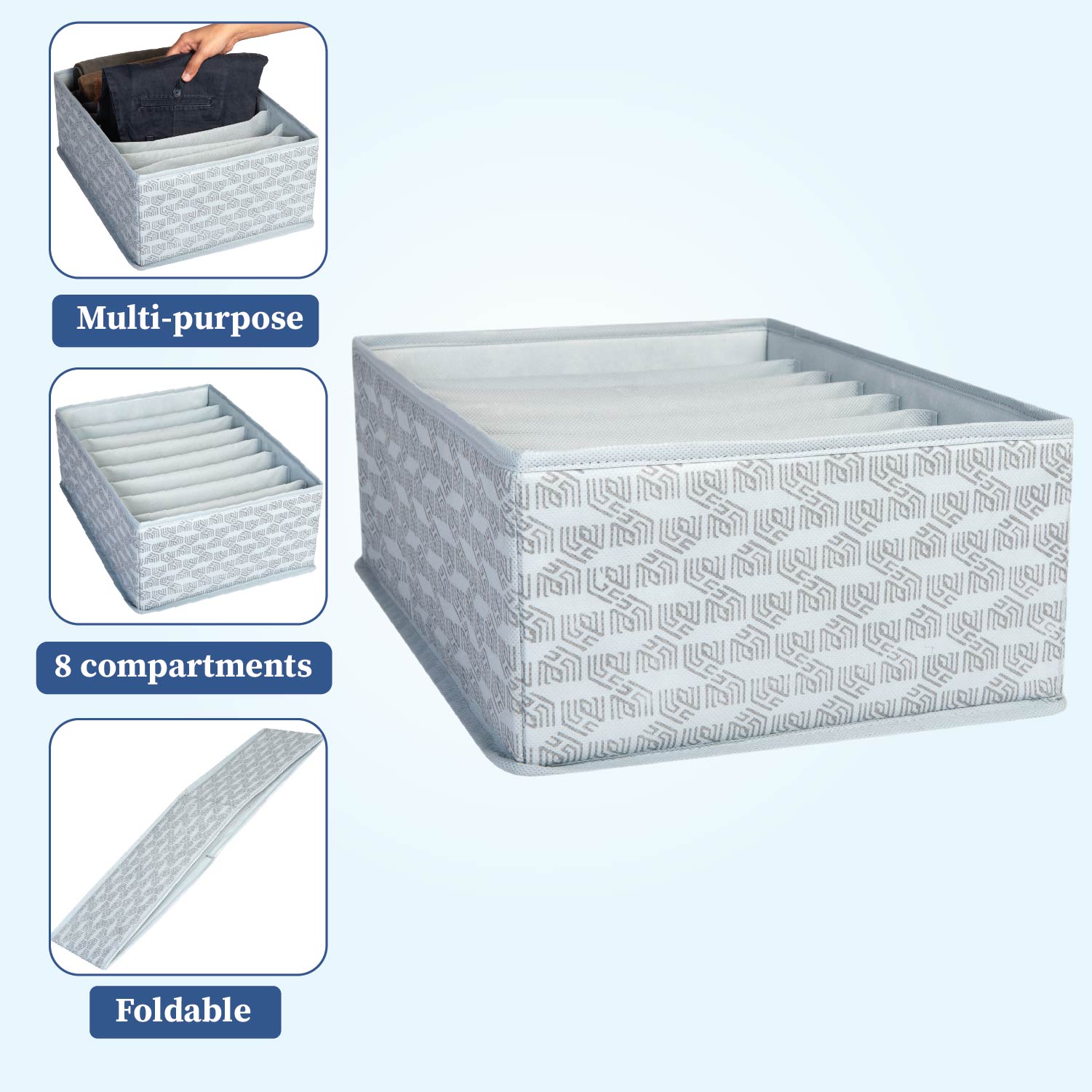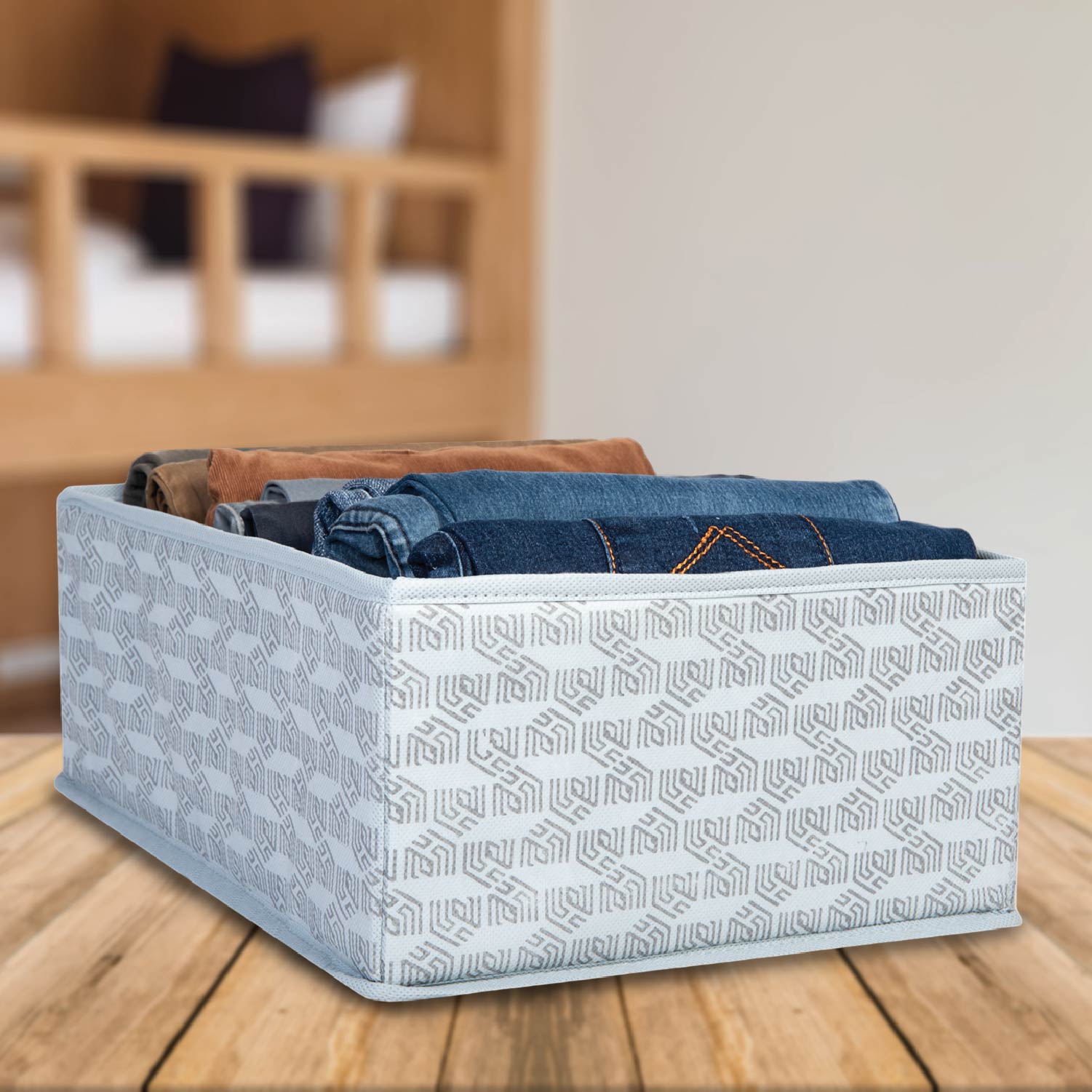 Garment Grid | Storage Organizer Box
Specs & Features:

Cloth cover or garment box with 7 compartments
Material: non-woven | Design: printed
Made of durable non-woven fabric, reinforced stitch enables the organizer to last long and perform well during use.
Folds flat when not in use, saving space, lightweight.
This garment grid can organize wardrobe and store pants, leggings, tops, trousers, t-shirts, and hand towels.
Garment grid have internal cell dividers to keep your items neatly contained, with 7 grids that can store clothes categories to avoid chaos. Reduce time to find your clothes, easy to find which one you want to wear.

Introducing our Garment Grid, the perfect solution to organize your wardrobe and keep it tidy. This versatile storage box features a spacious interior with grids that allow you to neatly store garments such as pants, leggings, tops, trousers, t-shirts, and even hand towels. The open-box design makes it easy to access your items and finds what you need quickly. Made with high-quality non-woven materials, this storage box is durable and built to last. It can withstand daily use and is ideal for organizing messy wardrobes, so you can create a clutter-free space. The compact size makes it easy to fit into any closet, and it's perfect for use in bedrooms, bathrooms, or even in your laundry room.