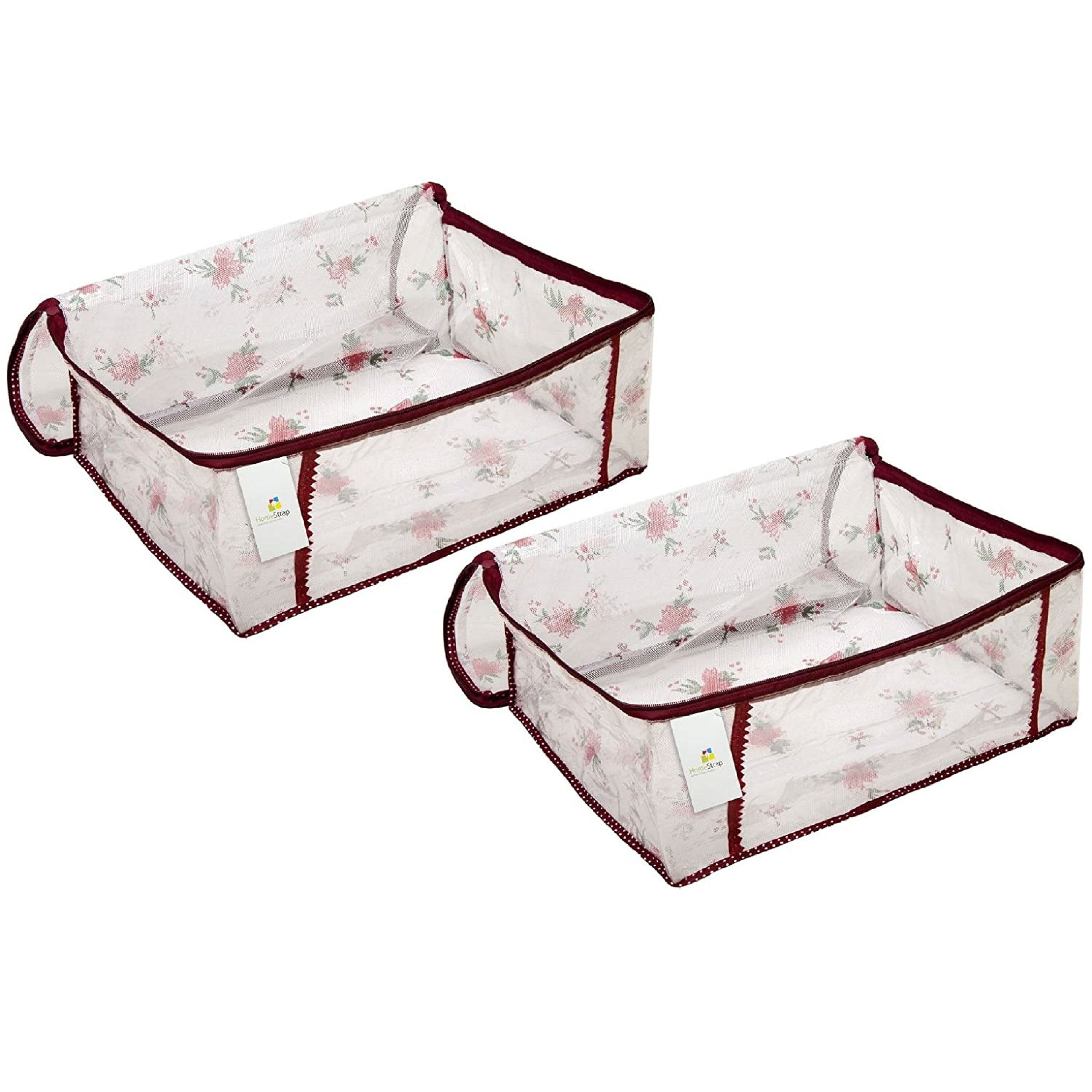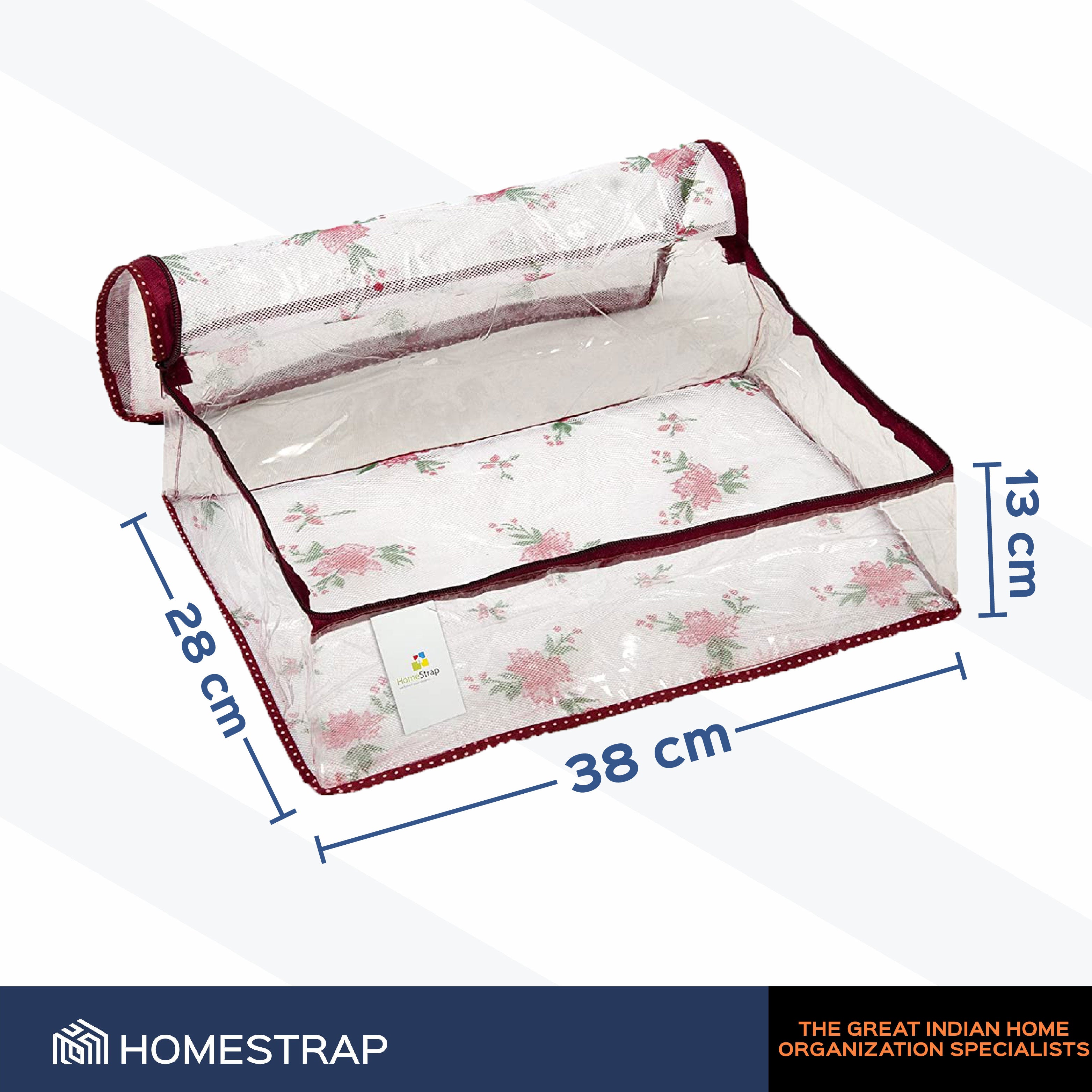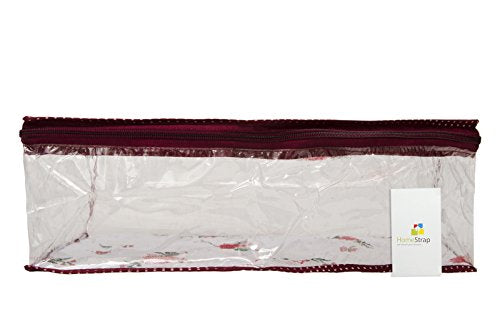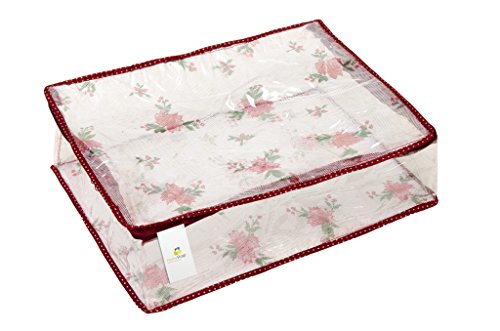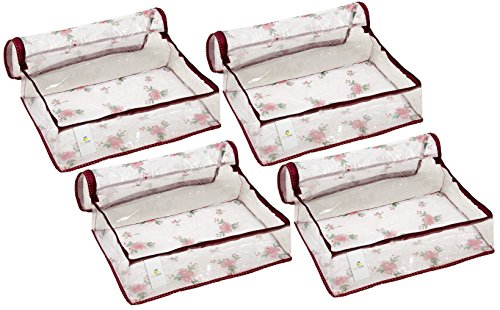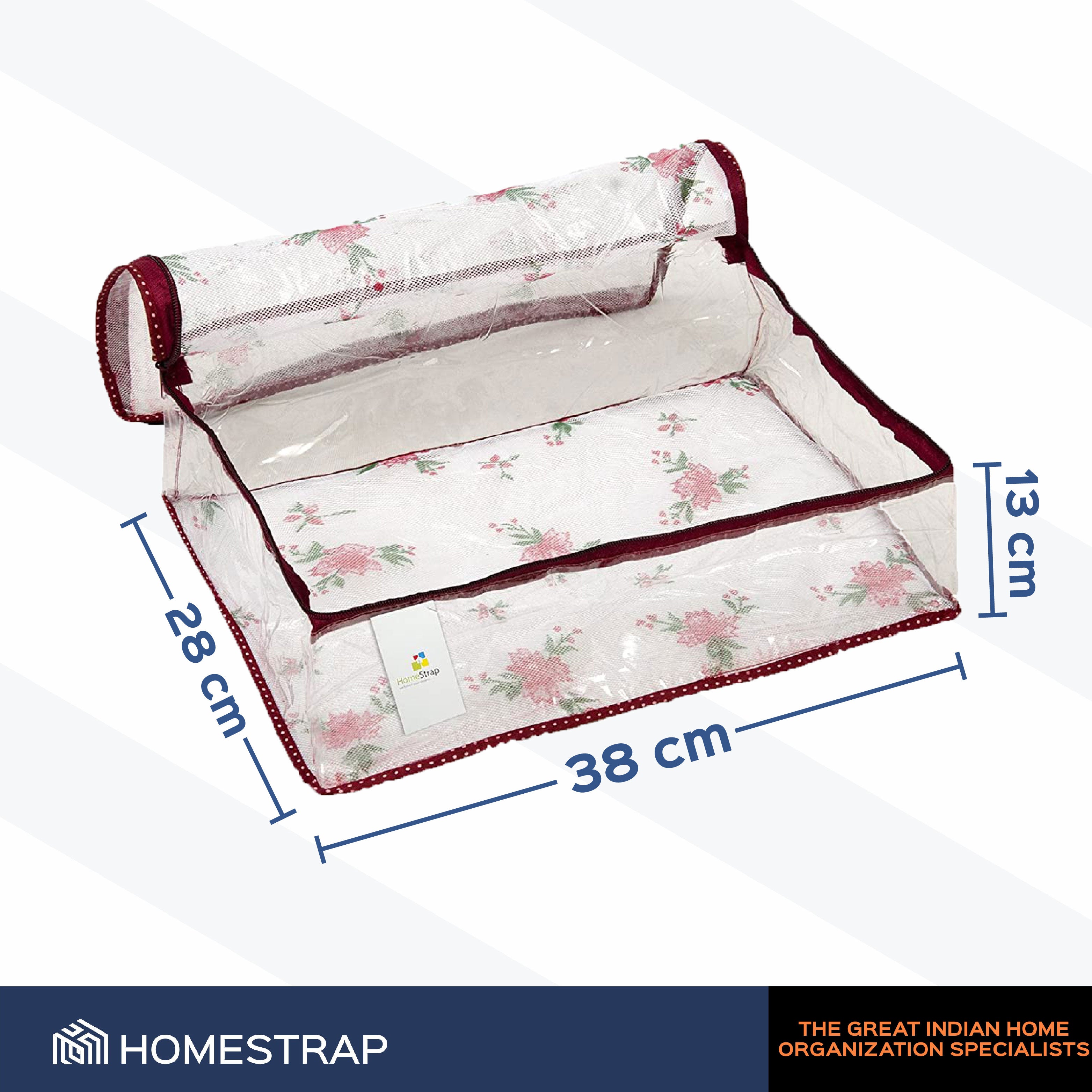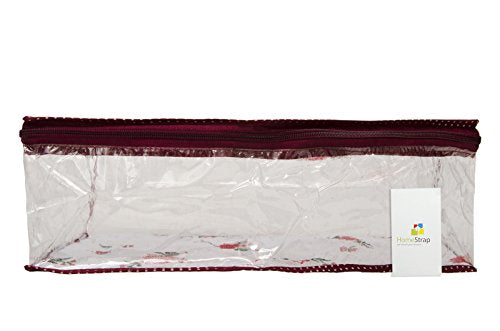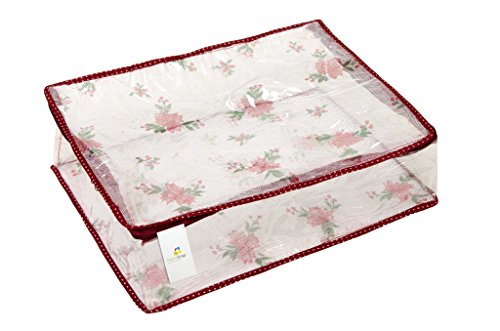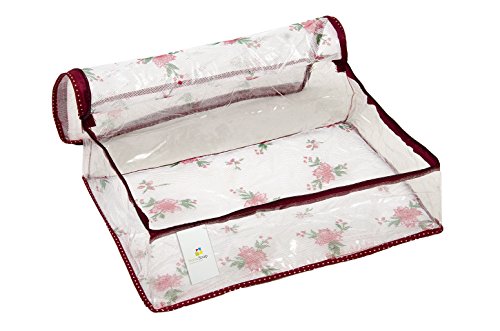 Floral Petticoat Cover | Wardrobe Clothes Organizer
Specs & Features:
Material: Vinyl with Floral Net Liner
Dimensions: (L) 38cm, (W) 28cm, (H) 13cm
Protects Cloths from Dust, Moisture, and Moths
Closure: Zipper
Clean with a damp cloth
Homestrap petticoat cover in transparent vinyl fabric with beautiful floral net inside with a storage capacity of up to 20 pcs. Helps you organize all your petticoats in one cover. The perfect solution for storing your wardrobe essentials! Made with high-quality non-woven material, this cover is designed to protect and organize your petticoats and other delicate garments. Not just for petticoats, this versatile cover can be used to store a variety of clothing items, including dresses, blouses, and skirts. Its lightweight and compact design makes it easy to store in your closet, dresser, or under your bed.