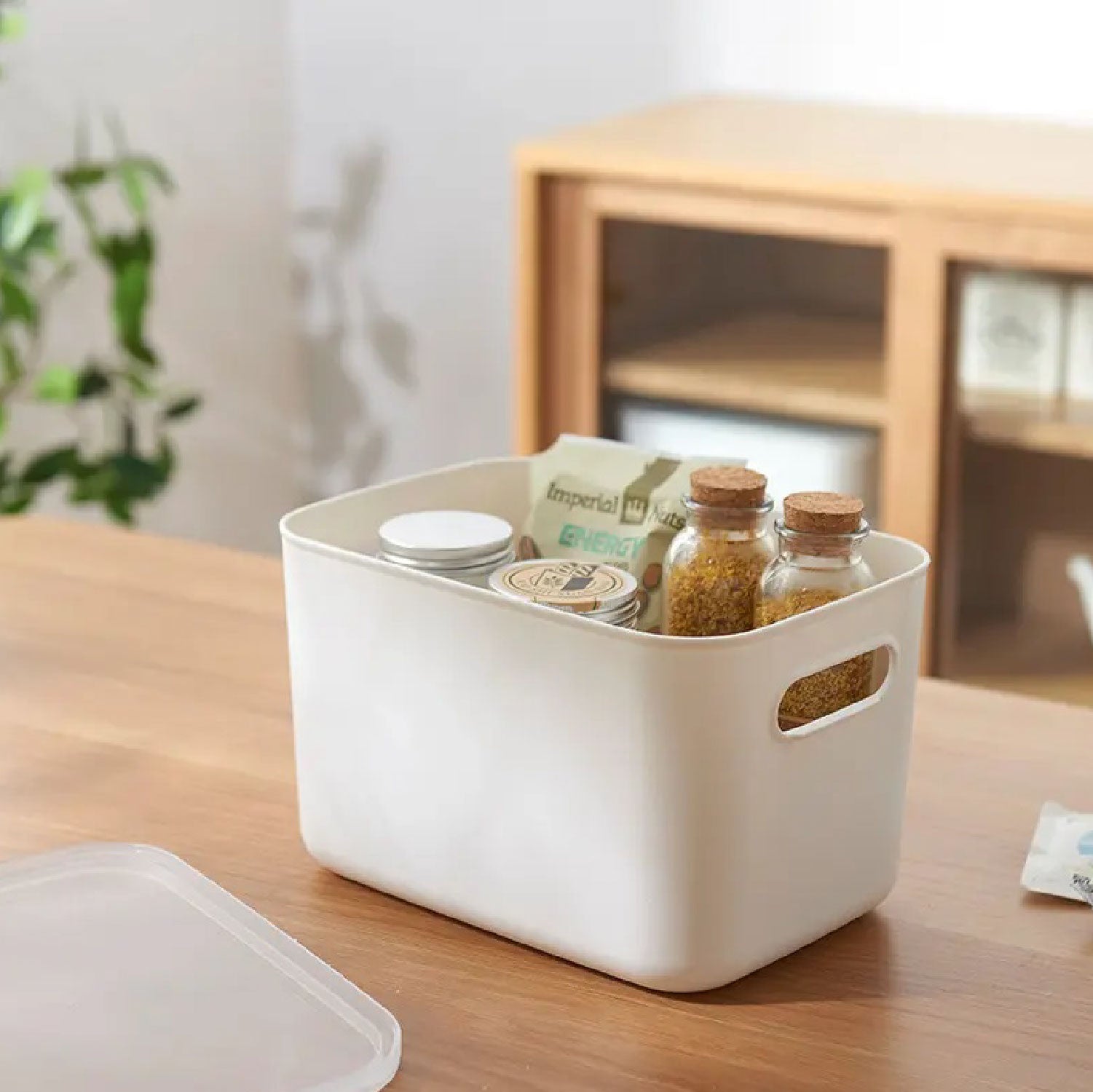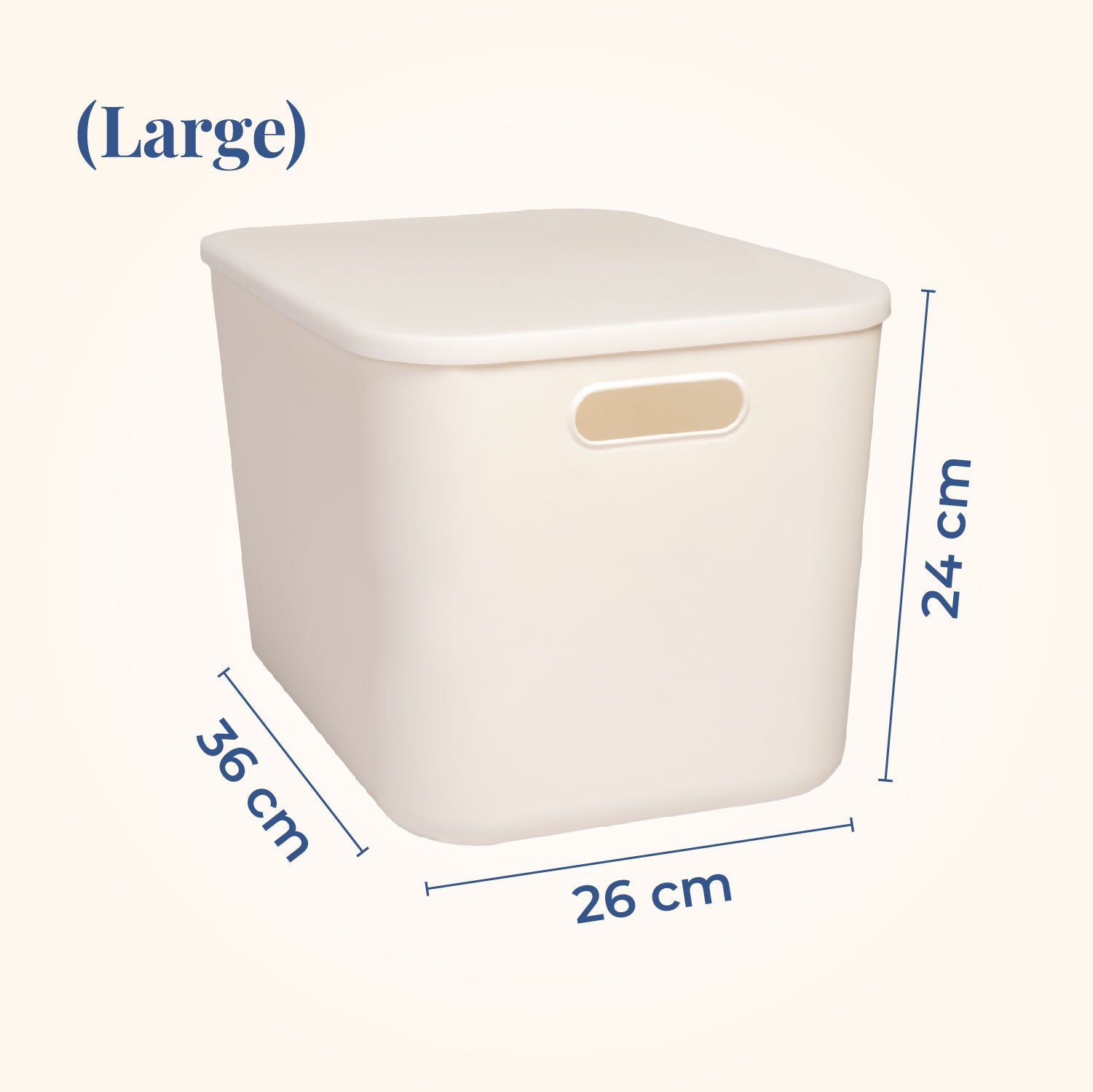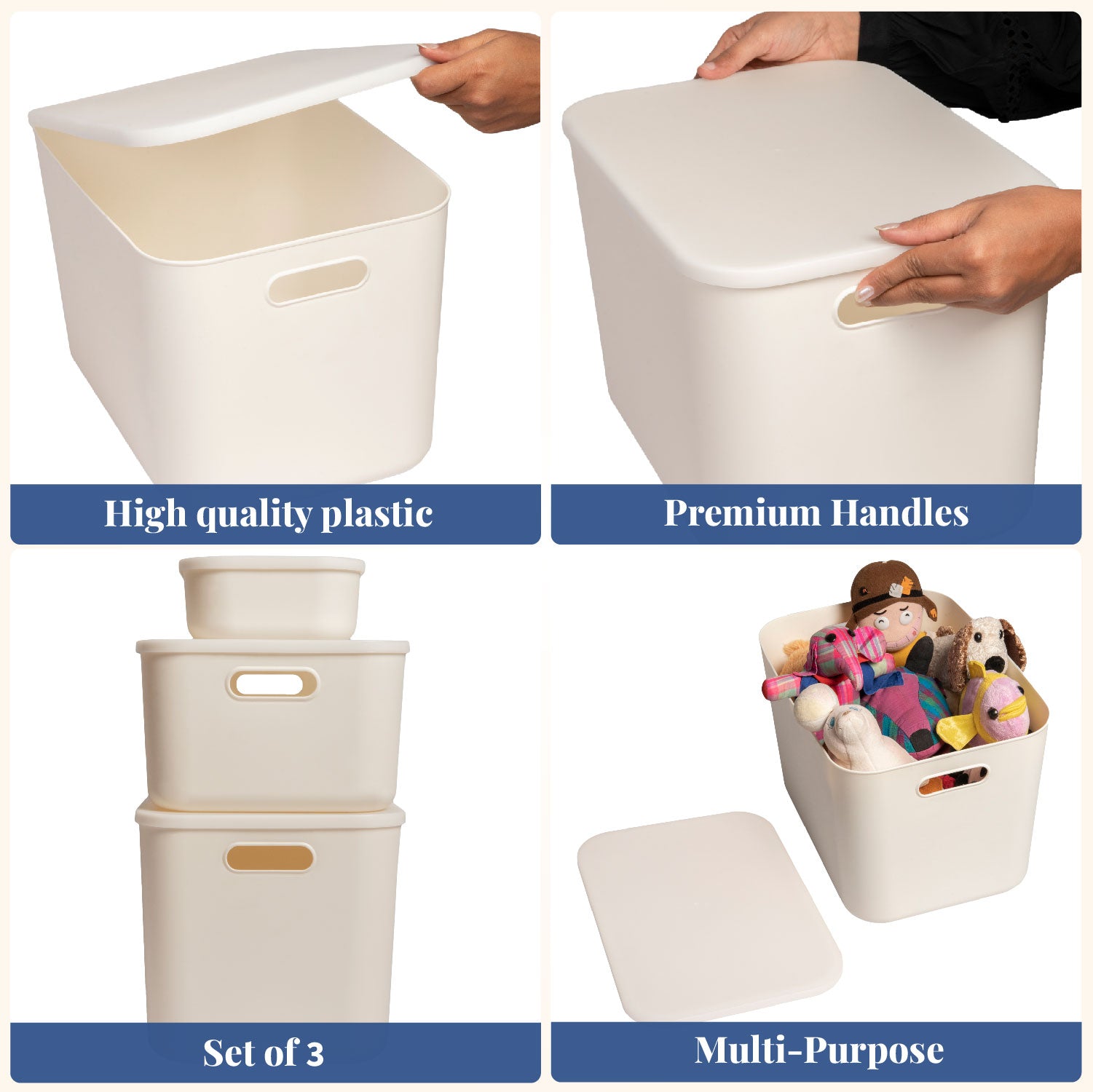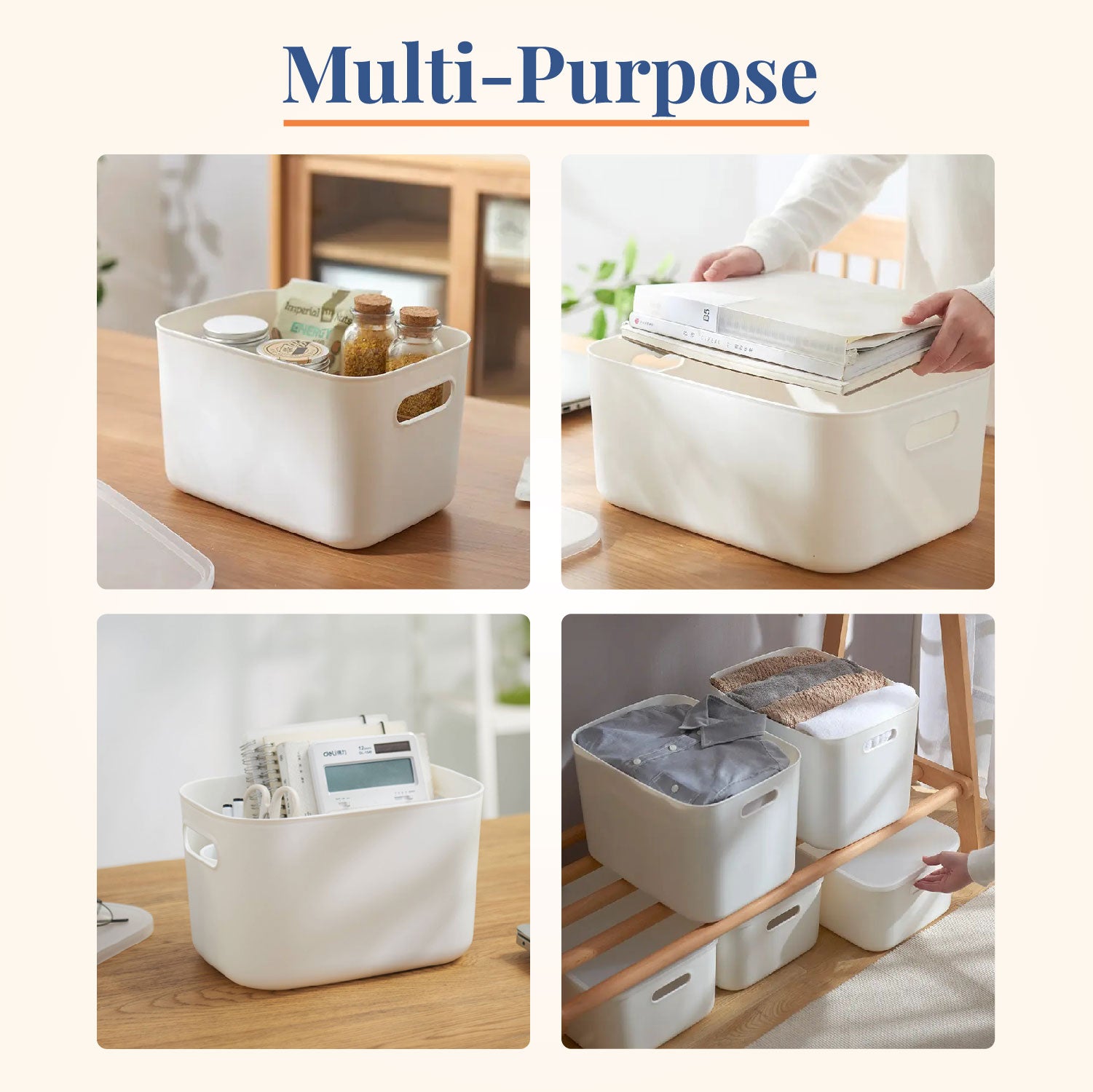 Everyday Bin trio | Set of 3, Plastic Storage Basket Bins with Lid
Specs & features:

Material: Plastic
Dimensions: Large- 36cm length,26 cm breadth, and 24cm height; Medium- 36cm length,26 cm breadth, and 16cm height; Small- 25 cm length, 18cm breadth, and 8cm height
Color: White
The white storage box is made of high-quality PP material, BPA-free, and odor-free, which ensures the safety of things stored in the container. Clean with warm soapy water.
These storage containers with lids close securely with handles attached to the base keeping items dry and dust-free.
Stackable Design, Concave lid design, Dual handles, Lightweight, portable, efficient use of space.
Suitable for organizing many kinds of items around the house. As it comes in different sizes, storage bins are perfect for storing snacks, towels, shampoo, lotion bottles, perfume, cosmetics, books, and children's toys. Smart storage for dorm, craft room, bedroom, bathroom, office, classroom, kitchen, pantry, and more.

Introducing our Set of 3 Plastic Storage Bins with Lids & Handle, a versatile and practical solution for organizing your home or office space. These white stackable storage basket organizer boxes are designed to simplify your storage needs while maintaining a sleek and clean look. Each set includes three spacious bins with lids, providing ample storage capacity for a variety of items. Whether you need to organize your shelves, cabinets, desk, pantry, bedroom, bathroom, or even your kids' toys and books, these sturdy containers are up to the task. Made from high-quality plastic, these storage bins are built to last. The durable construction ensures that they can withstand regular use and resist wear and tear, making them perfect for both residential and commercial settings. The stackable design allows you to maximize vertical space and create a clutter-free environment. The convenient lid keeps your items secure and protected from dust, while also allowing for easy access when needed. Both sides of the handles help you to effortlessly identify the contents of each bin thanks to the transparent lid design, eliminating the hassle of rummaging through multiple containers.