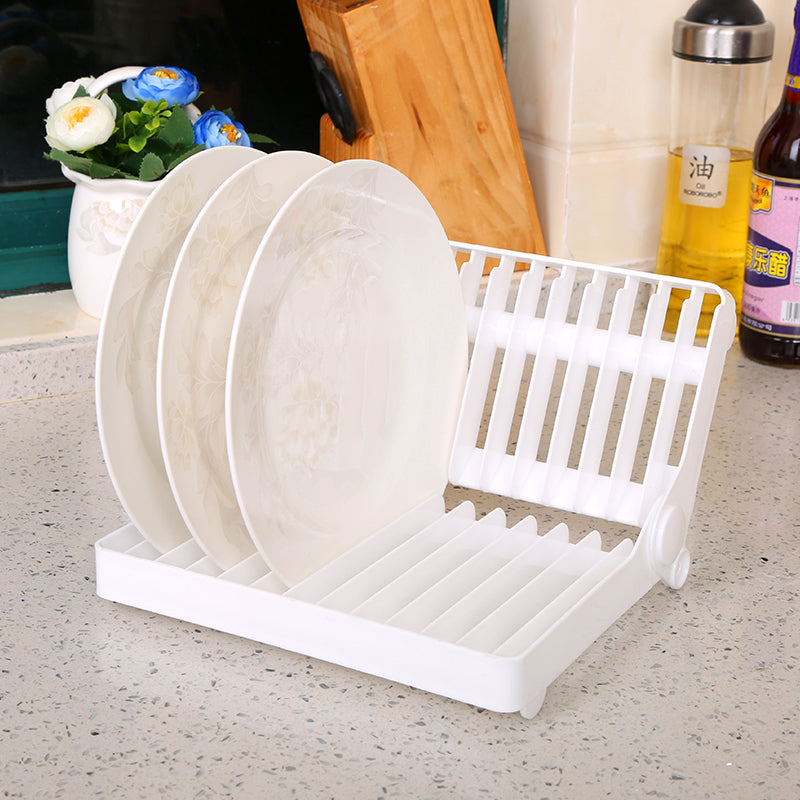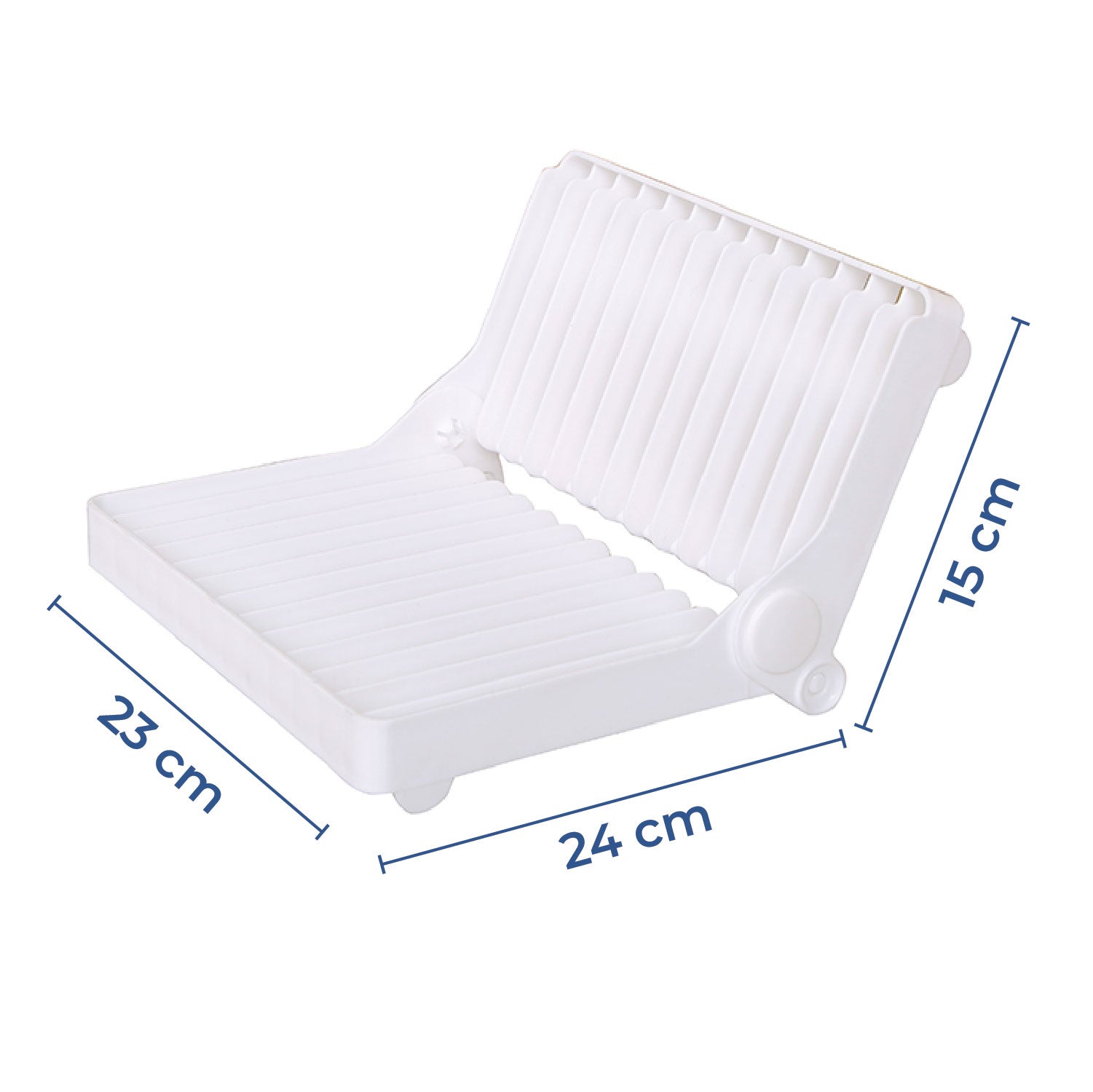 Dish Dock / Foldable Dish Drying Rack / Kitchen Dish Rack Plate Stand / Designer Dish Frame
Specs and Features

Dish Dock can be used to store trays, stacks, etc when folded for use.

The Dish Dock is with double buckle design, is easy to fold and use, increases the stability of folding

Can be placed flat

when used in the flat position, and it can be used to store cups, bowls, etc

This Dish Dock stand is easy to clean and simple to use, it is made from good quality food-grade plastic.

Material: PP 

Dimension: Length = 23, Breath = 24, Height = 15

Introducing Homestrap's Foldable Dish Dock, the perfect solution for drying your dishes with ease and efficiency. This innovative rack is designed to optimize your kitchen space while providing a convenient and organized drying area for your plates, utensils, and more.

Crafted from high-quality materials, this dish-drying rack is built for everyday use. The sturdy and durable construction ensures stability and reliability, allowing you to dry your dishes with confidence. The sleek and modern design adds a touch of elegance to your kitchen decor.

One of the standout features of this drying rack is its foldable design. When not in use, simply fold it down to a compact size for easy storage. This space-saving feature makes it perfect for smaller kitchens, or for those who prefer a clutter-free countertop.

The rack is thoughtfully designed with multiple slots to accommodate various dish sizes and shapes. The slotted design promotes proper air circulation, allowing your dishes to dry quickly and efficiently.

Upgrade your dish-drying experience with our Foldable Dish Drying Rack. Experience the convenience of a well-organized and space-saving drying area while maintaining a clutter-free kitchen. Say goodbye to wet and messy countertops and hello to efficient and stylish dish drying.