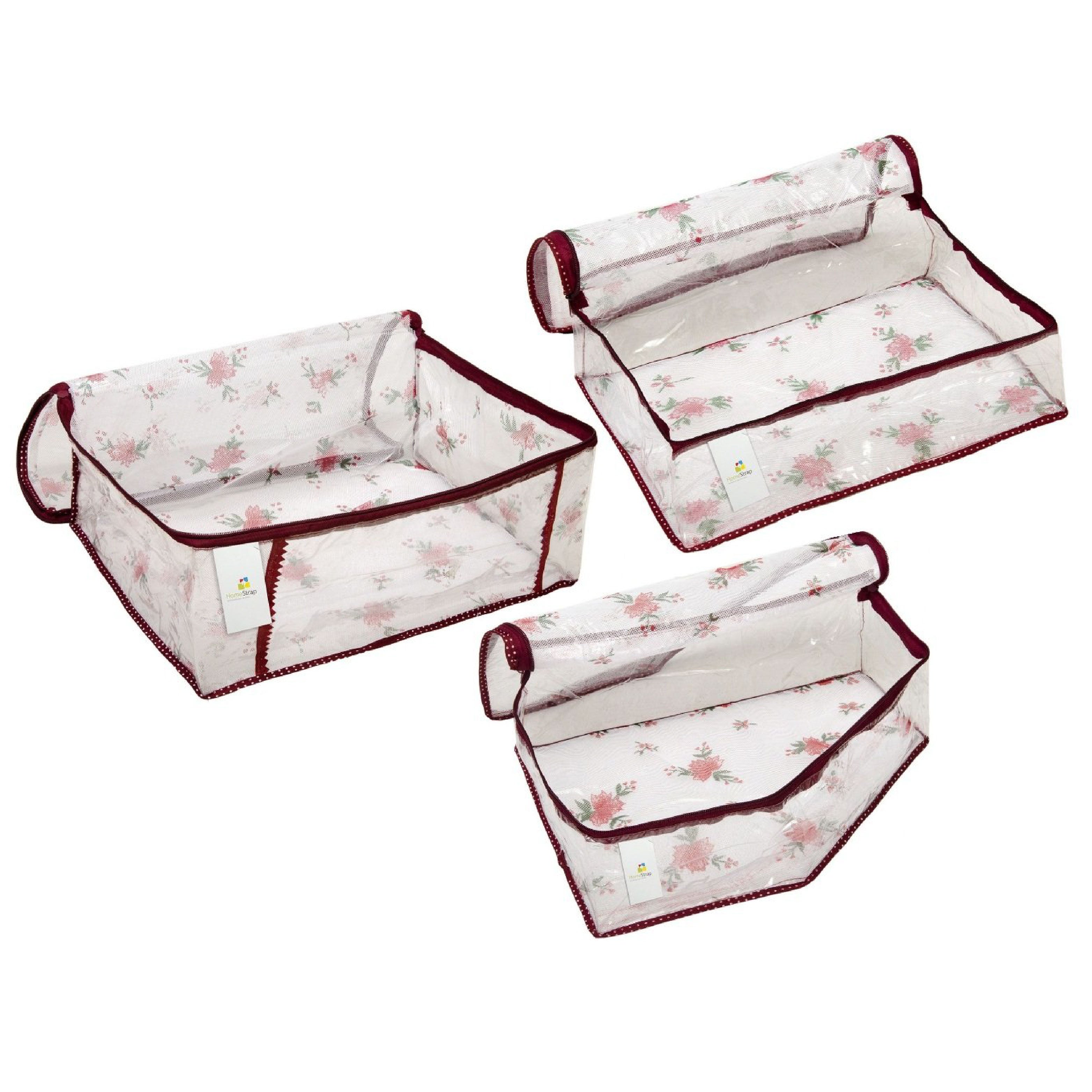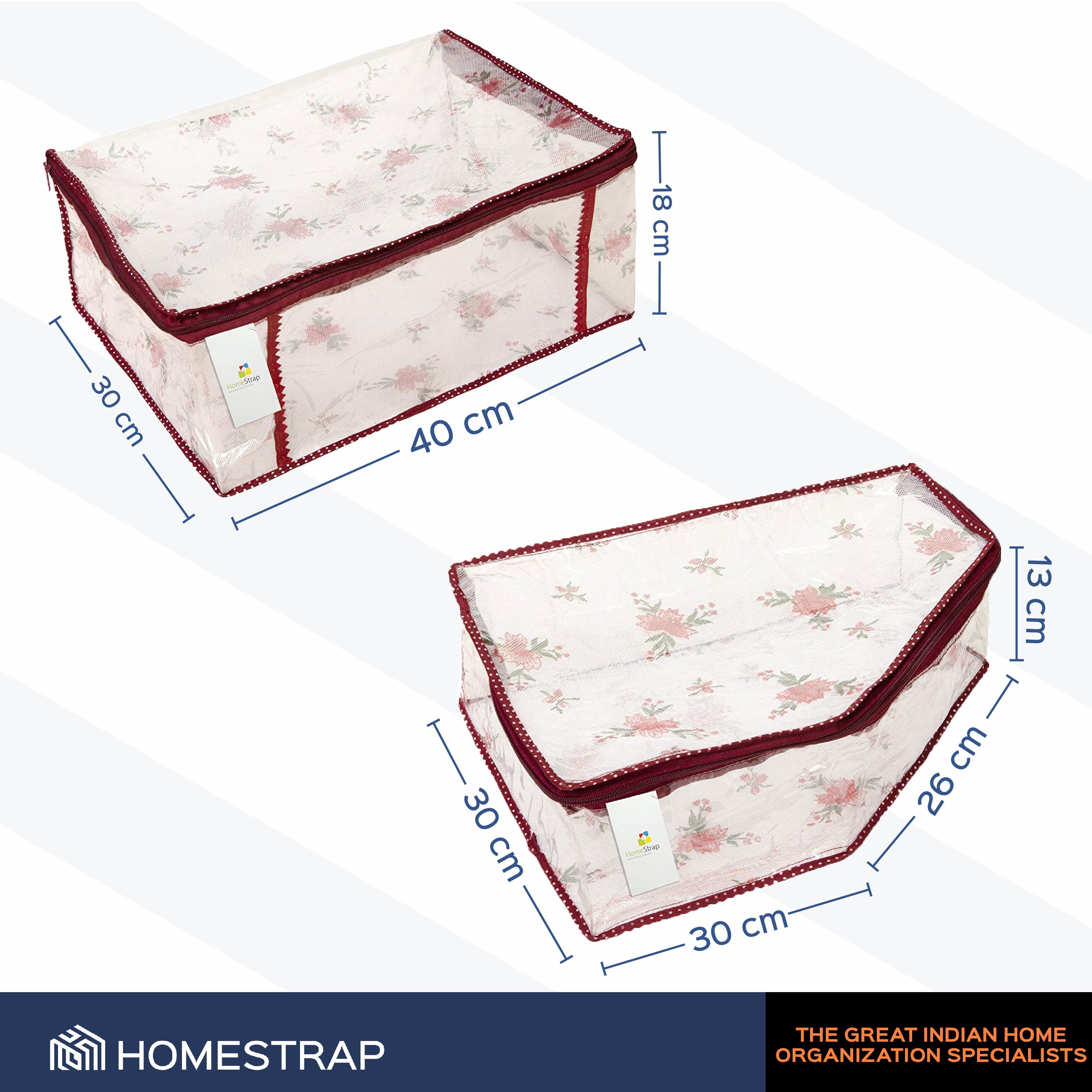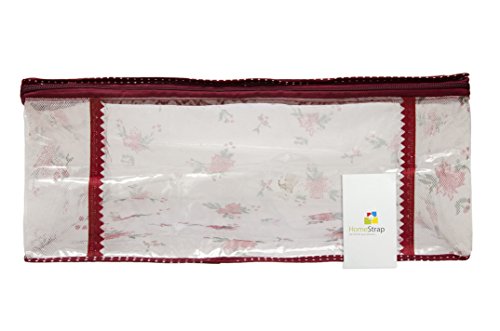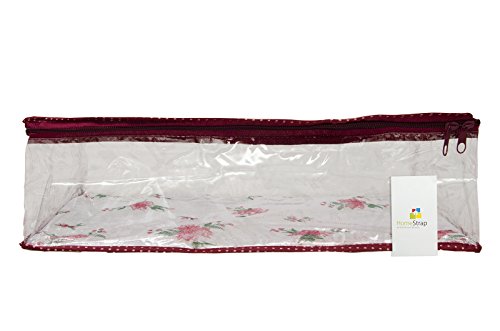 Combo of Saree, Blouse And Peticoat Cover | Wardrobe Organizer


Specification:
Material: Vinyl with Floral Net Linen
Combo of 1 Saree Cover, 1 Blouse Cover and 1 Petticoat Cover
Dimension Saree Cover: L (40 CM), W (30 CM), H (18 CM)
Dimension Blouse Cover: L (36 CM), W (28 CM), H (13 CM)
Dimension Peticover Cover: L (38 CM), W (28 CM), H (13 CM)
Protects Cloths from Dust, Moisture, and Moths
Closure: Zipper
Clean with a damp cloth
Homestrap brings an innovative home storage solution for all your storage problems. Saree covers for your convenience. It is the perfect solution to keep expensive sarees and other garments in one bag to avoid dust, insect, and moisture. Transparent plastic view from the front for your sarees. It is made with good quality fabric with a clear thick plastic top for an inside view, it is provided with an anti-slide zipper - making it lightweight and durable. Every wedding and the festive season finished, you need to organize the off-season sarees in your closet or under-bed, if you put the sarees in the closet or under bed directly, they may look dirty when you wear them in next season, and the saree bags will protect your sarees and keep them clean. These saree bags organize your suitcases or traveling bags are therefore very easy. Keep your sarees in these storage bags and stack them neatly in your cupboard, which can protect your sarees from dust this could be a perfect home for bedsheets, regular cotton or silk sarees, lehenga, garment, suits, heavy wedding saree, single saari blouse, dress, shirt, t-shirt, coat, blazer, baby kids toys.