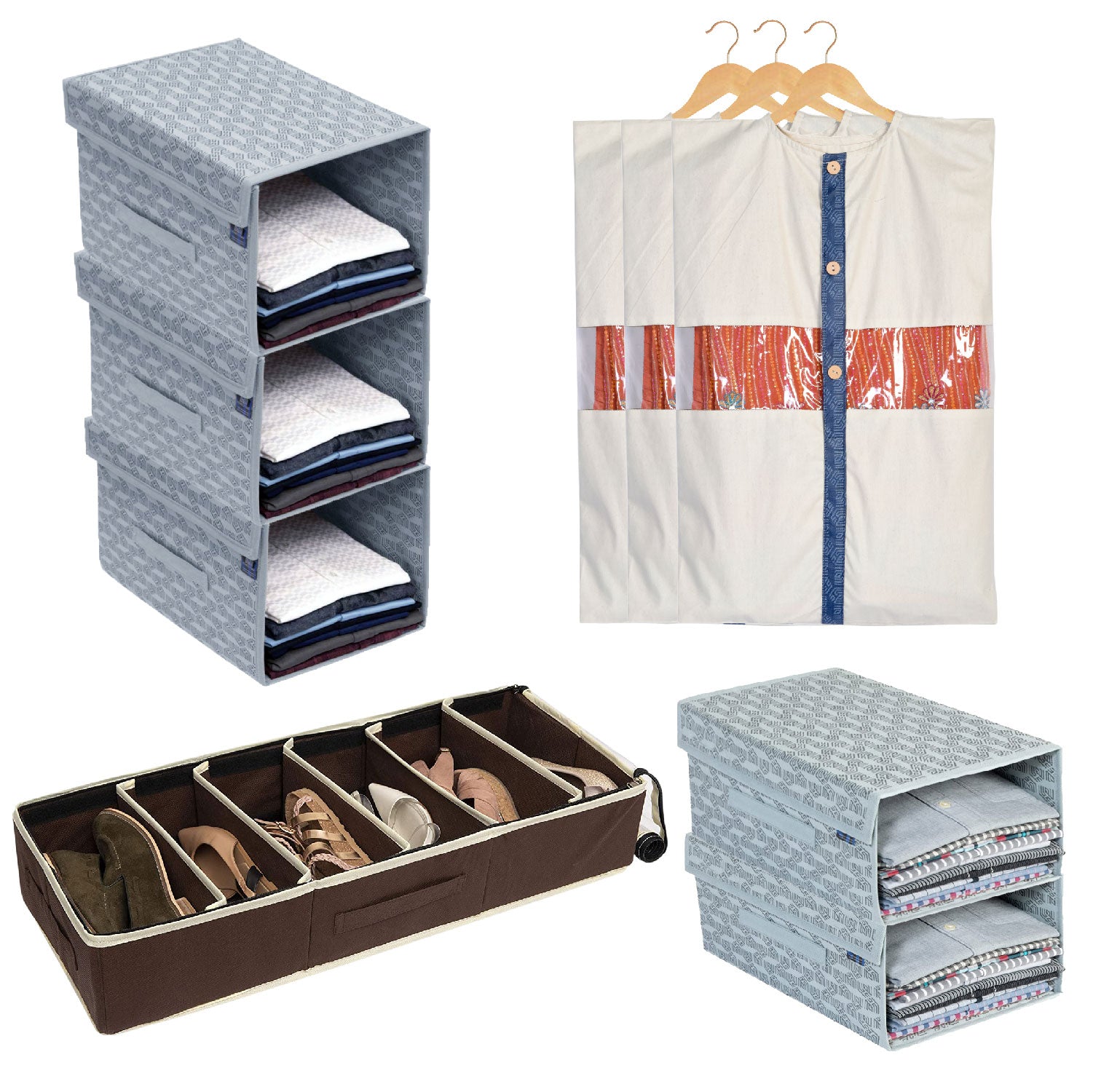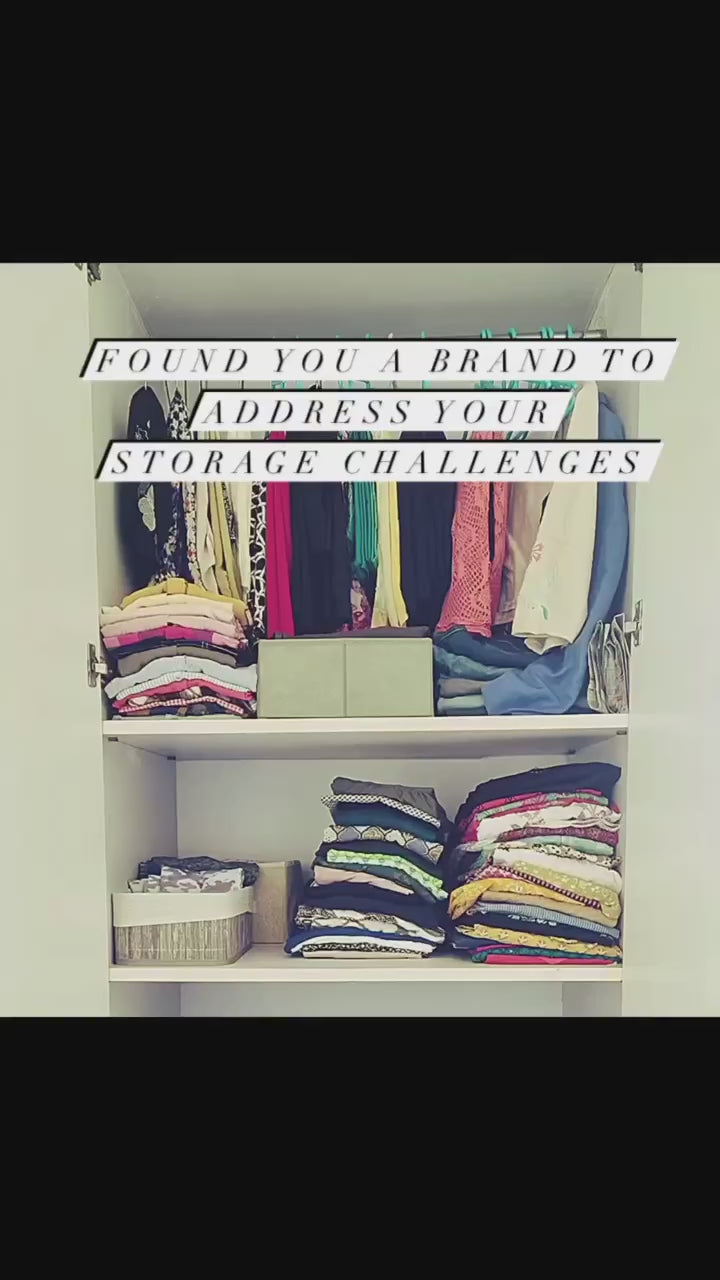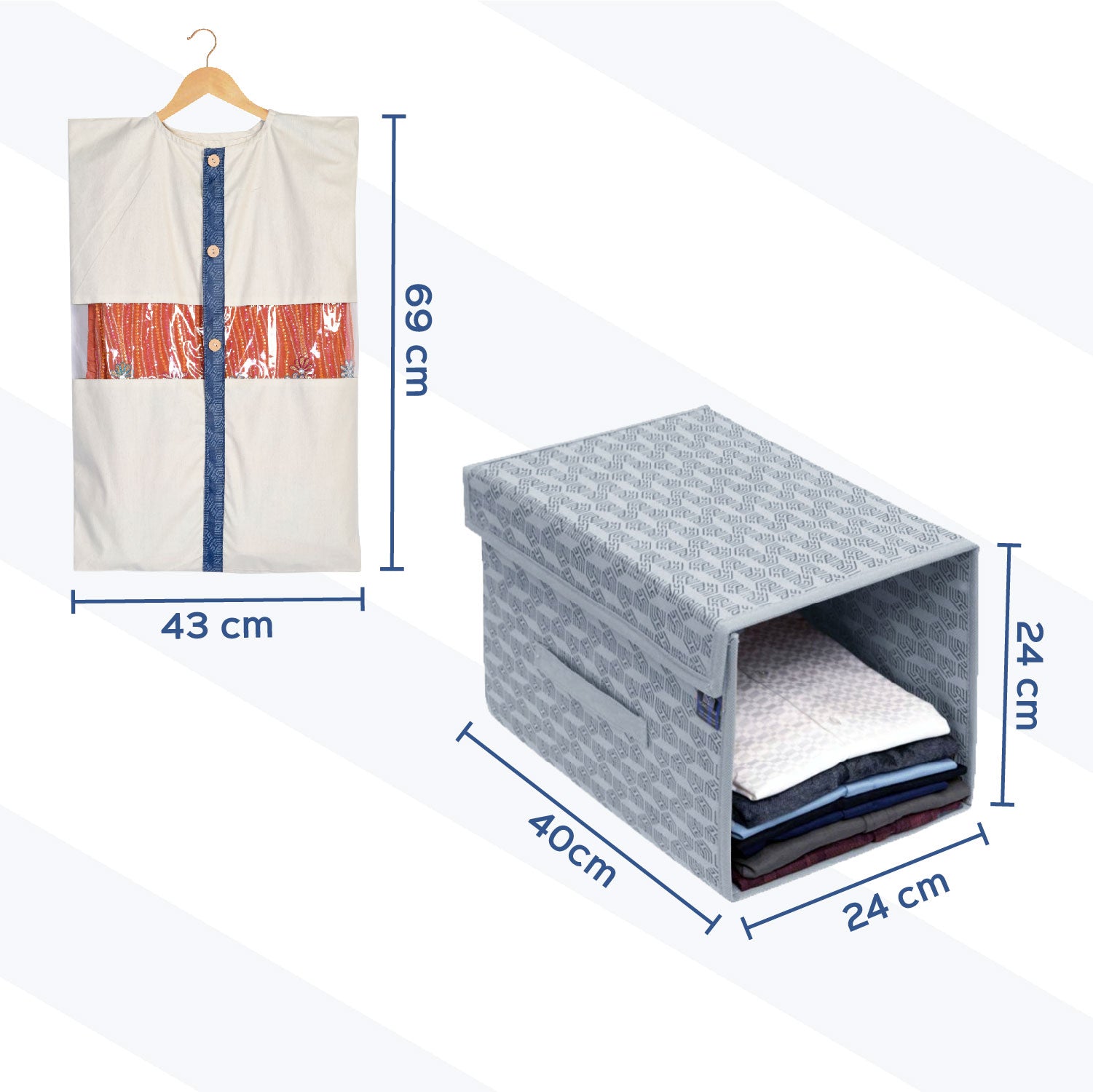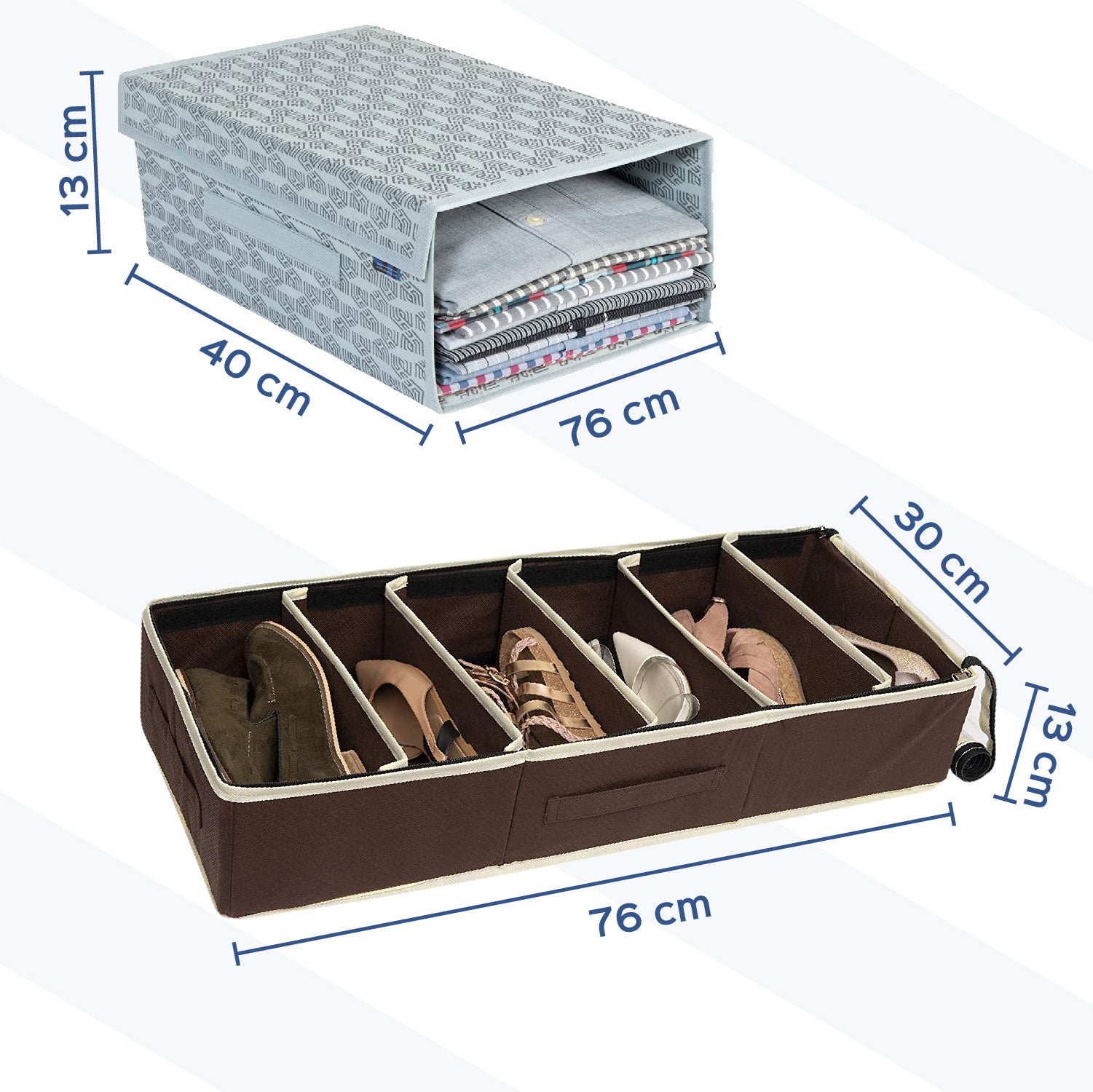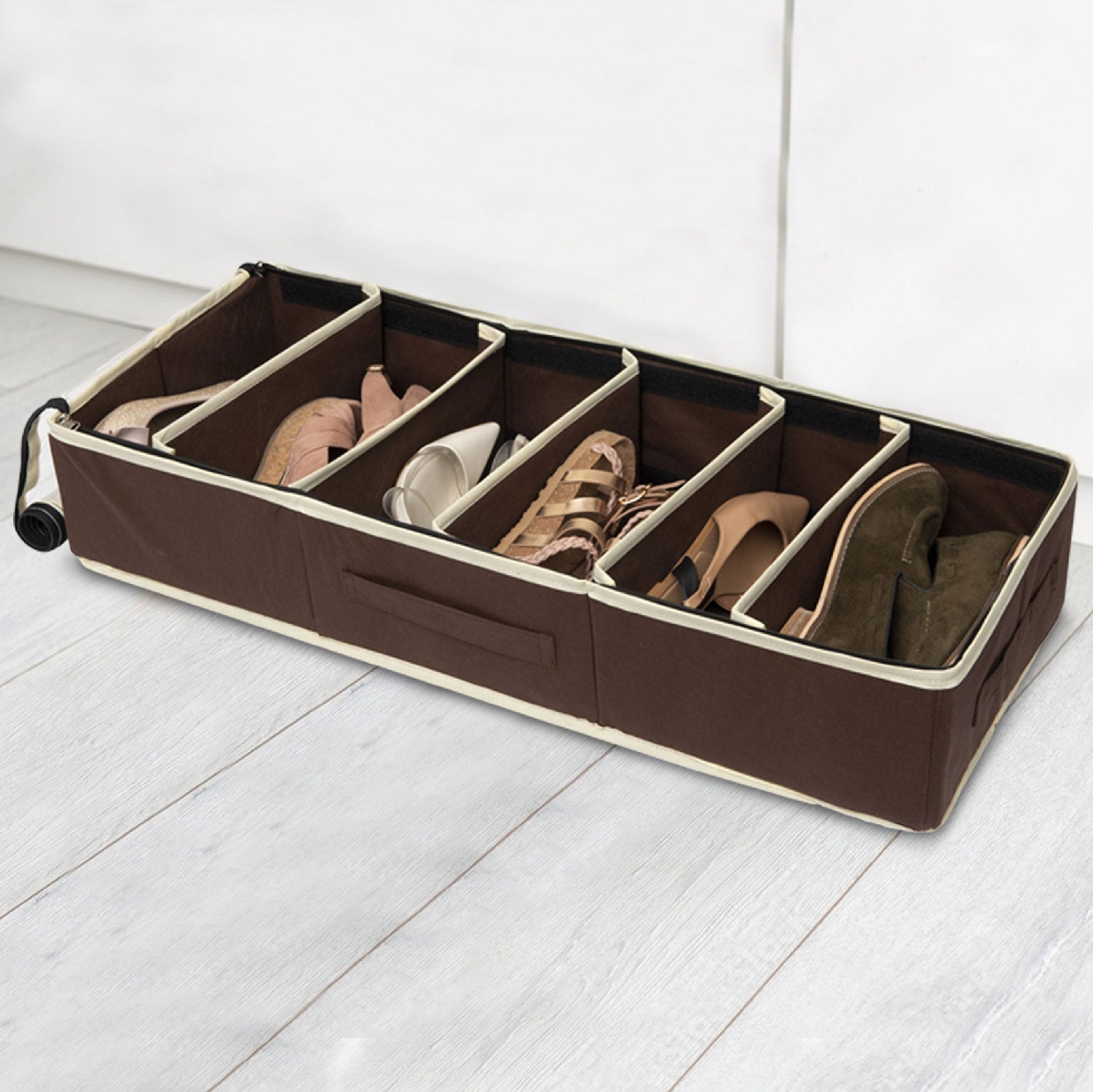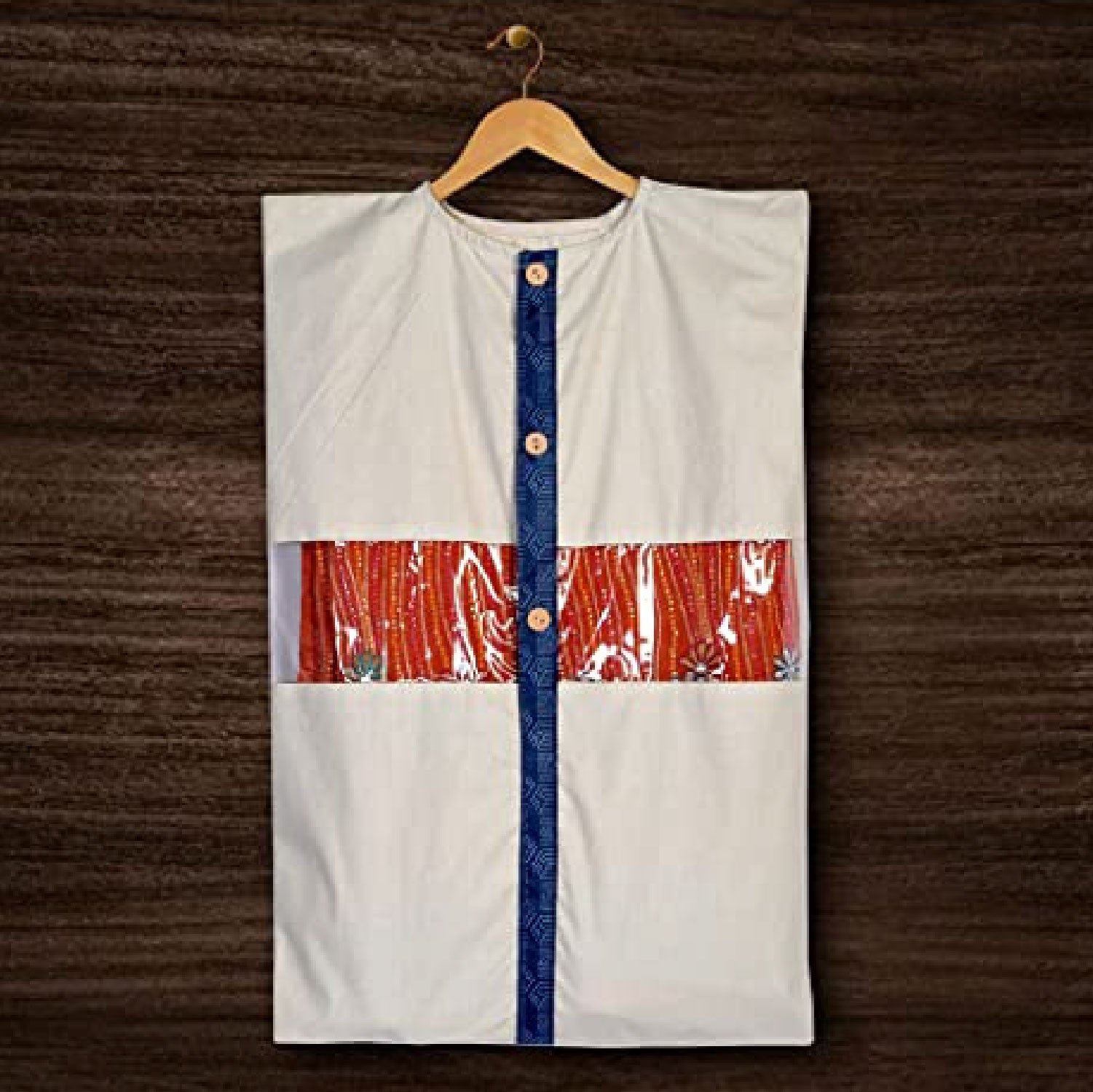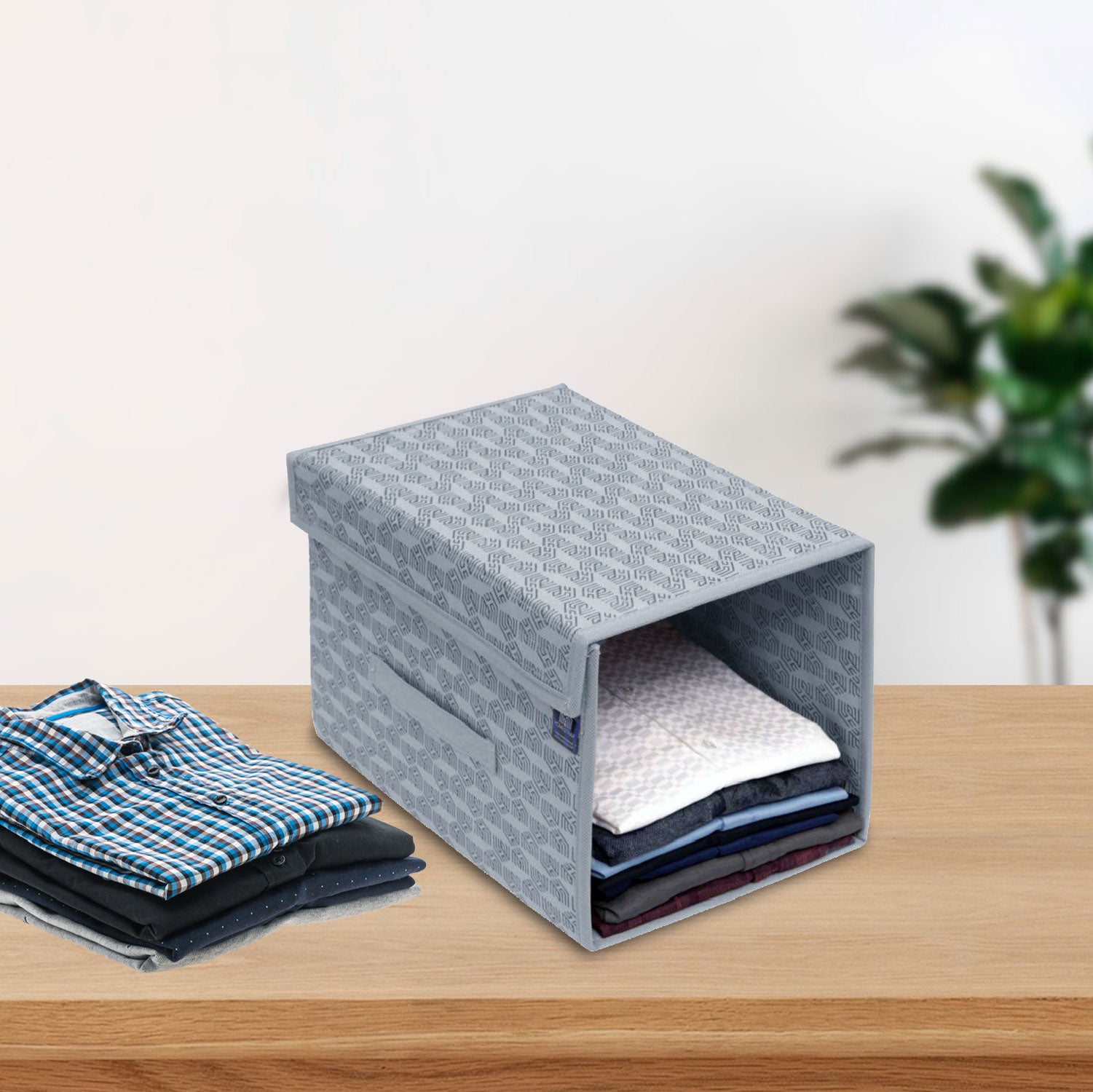 Combo of 3pc of Large & 2pc of Small Shirt Stacker with Lid, 1pc of Underbed Shoe Organizer with 6 compartments and 3pc of Hanging Saree Cover
Specs & features:

Material: Non-Woven for Cloth stacker & Shoe organizer and Cotton for saree cover
Color: Grey for Cloth Stacker, Brown for Shoe Storage & White for Saree Cover

Introducing our convenient and versatile combo set designed to revolutionize your wardrobe organization. With this all-in-one package, you'll receive a 3-piece set of Large Grey Printed Cloth Stackers and 2 pieces of Small Grey Printed Cloth Stackers with Lids that is perfect for your daily hustle at the office or elsewhere. Say goodbye to creased clothes and endless searching for the right outfit. Our Cloth Stackers are designed to keep your garments wrinkle-free and easy to pull out whenever you need them. These stackers provide an extra layer of protection for your Clothes while keeping them neatly stacked and easily accessible. The lids ensure that your garments stay dust-free and in pristine condition. In addition to the Cloth stackers, we have included a highly practical Underbed Brown Shoe Organizer with 6 compartments. This organizer offers ample space to store your shoes without worrying about dirt or damage. With its sturdy construction, it keeps your footwear secure and neatly arranged, maximizing your underbed storage space. To cater to your saree storage needs, we've included 3 pieces of White Cotton Hanging Saree Covers. These covers are specifically designed to protect your sarees from dust and keep them organized within your wardrobe. The breathable cotton fabric ensures your sarees stay fresh and ready for every occasion. Our combo set is the ultimate solution for storing and organizing your necessary daily-use items and essentials. From Clothes to shoes and sarees, this package covers all aspects of a well-organized closet. Experience the joy of a clutter-free wardrobe and effortlessly find what you need, exactly when you need it. Upgrade your closet organization with this comprehensive combo set today and transform your daily routine.