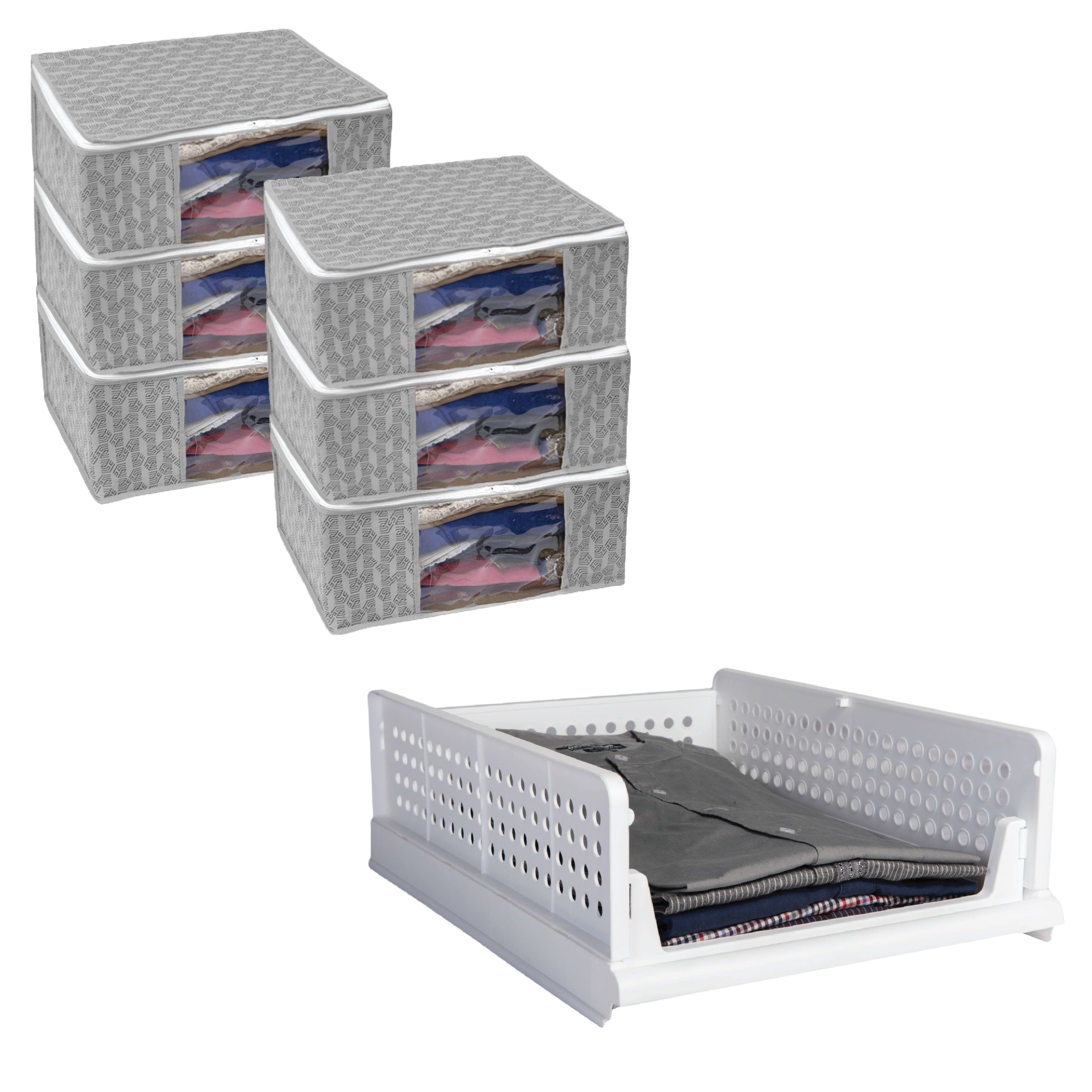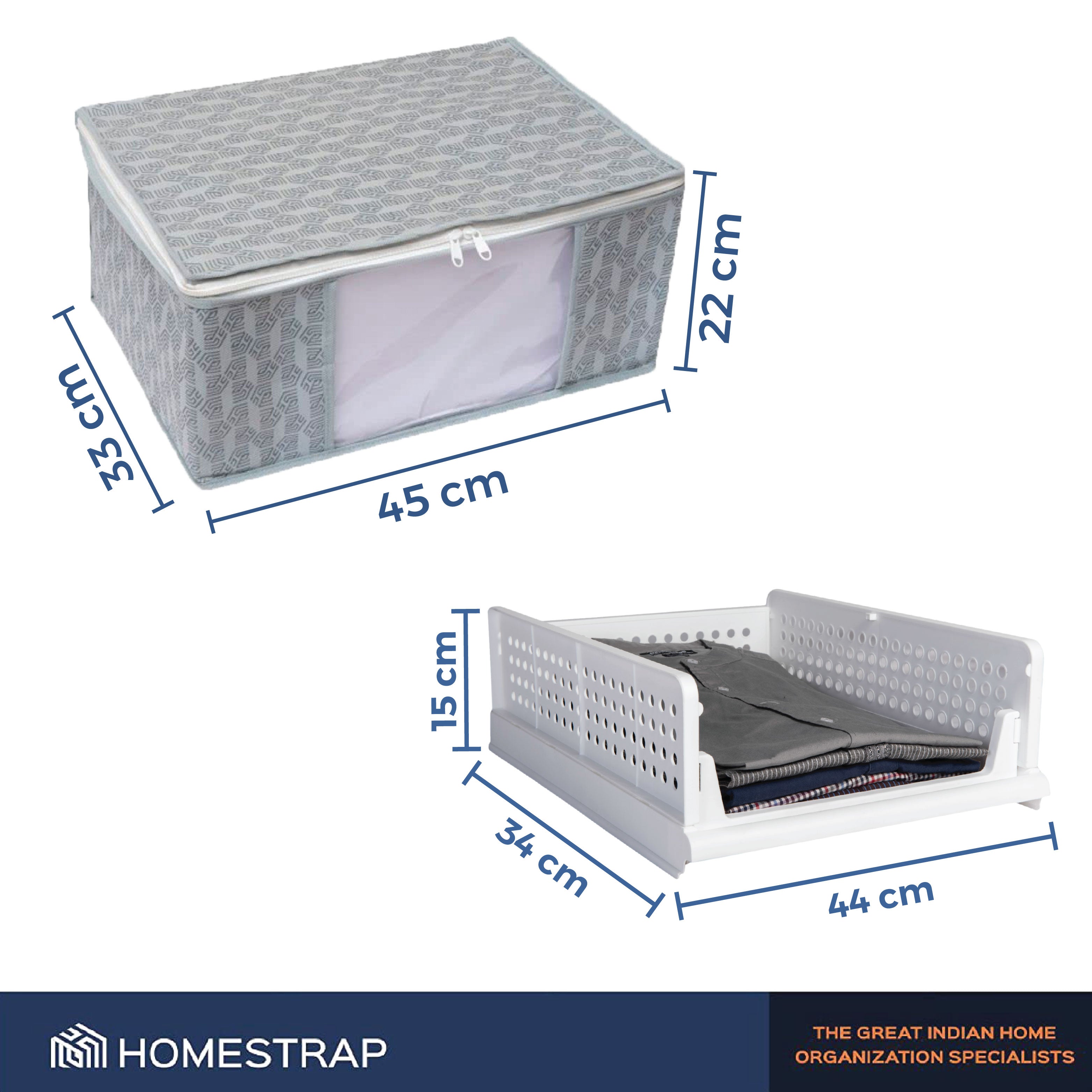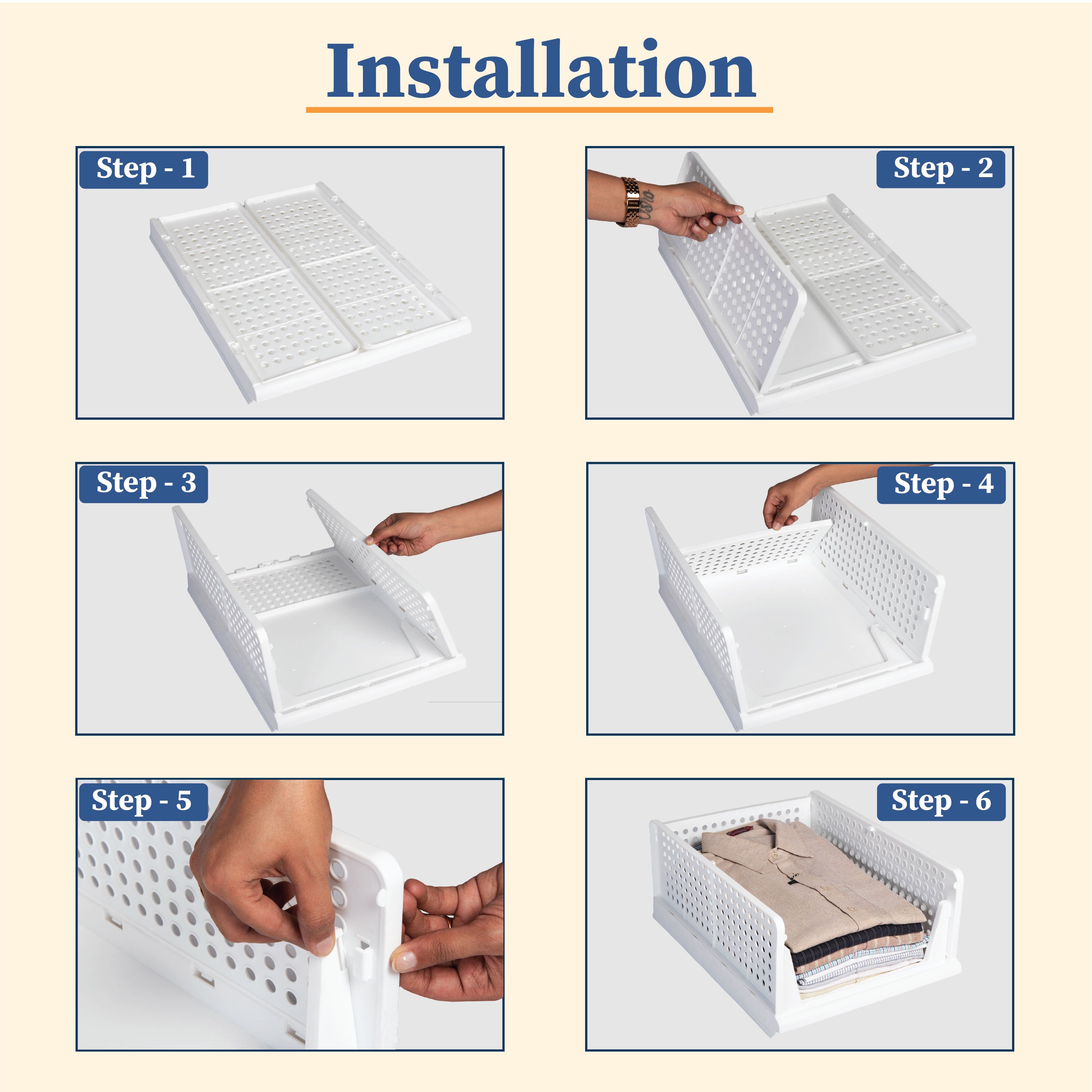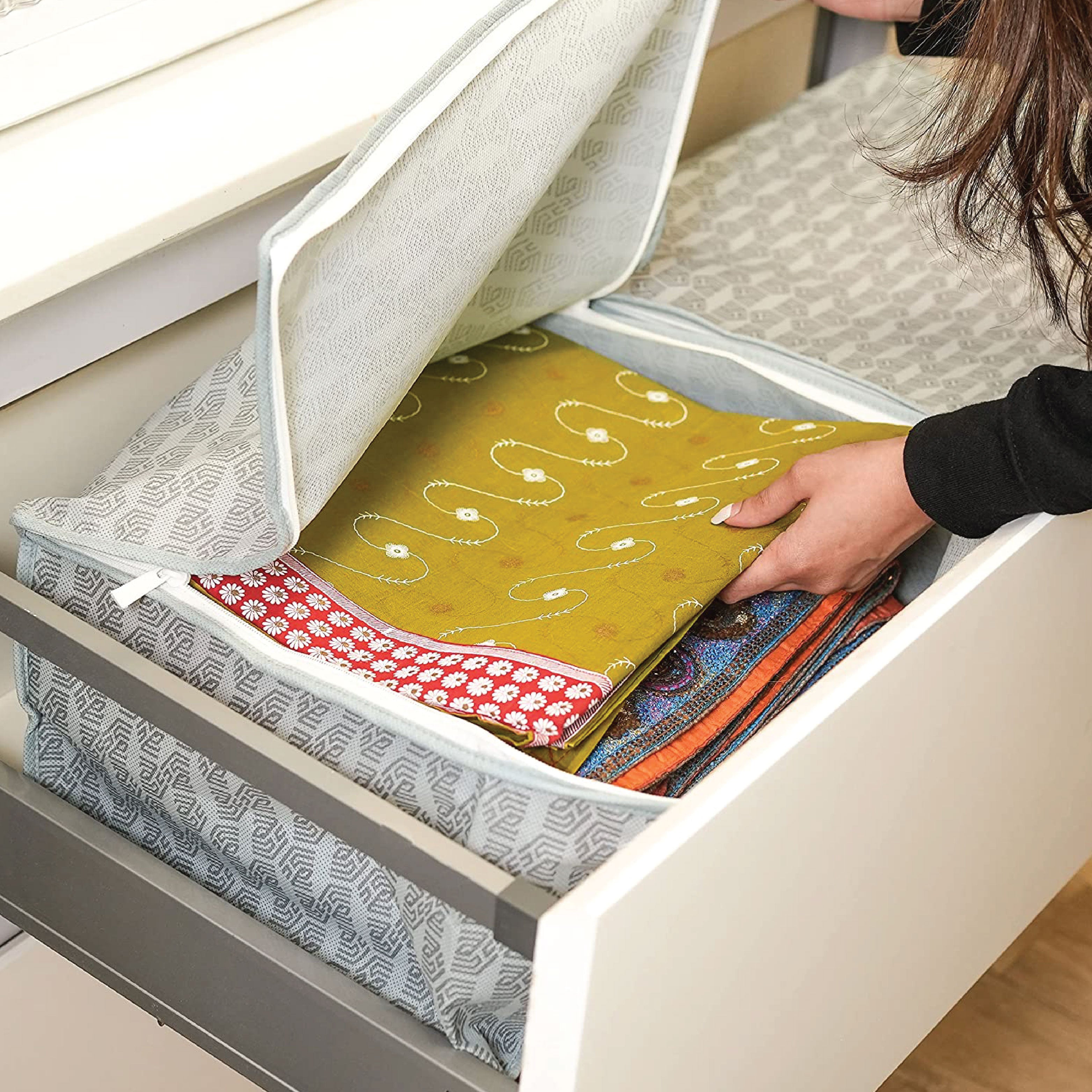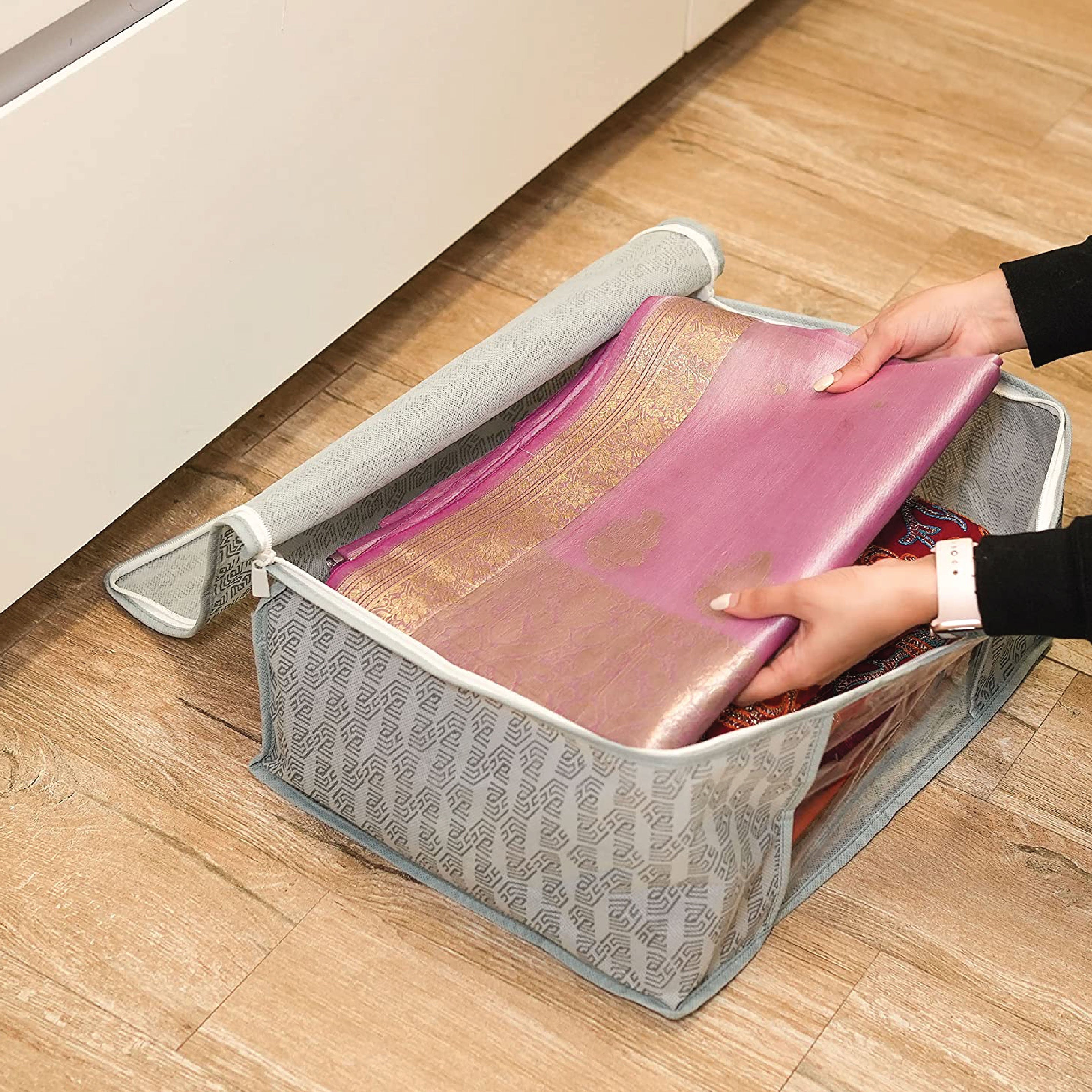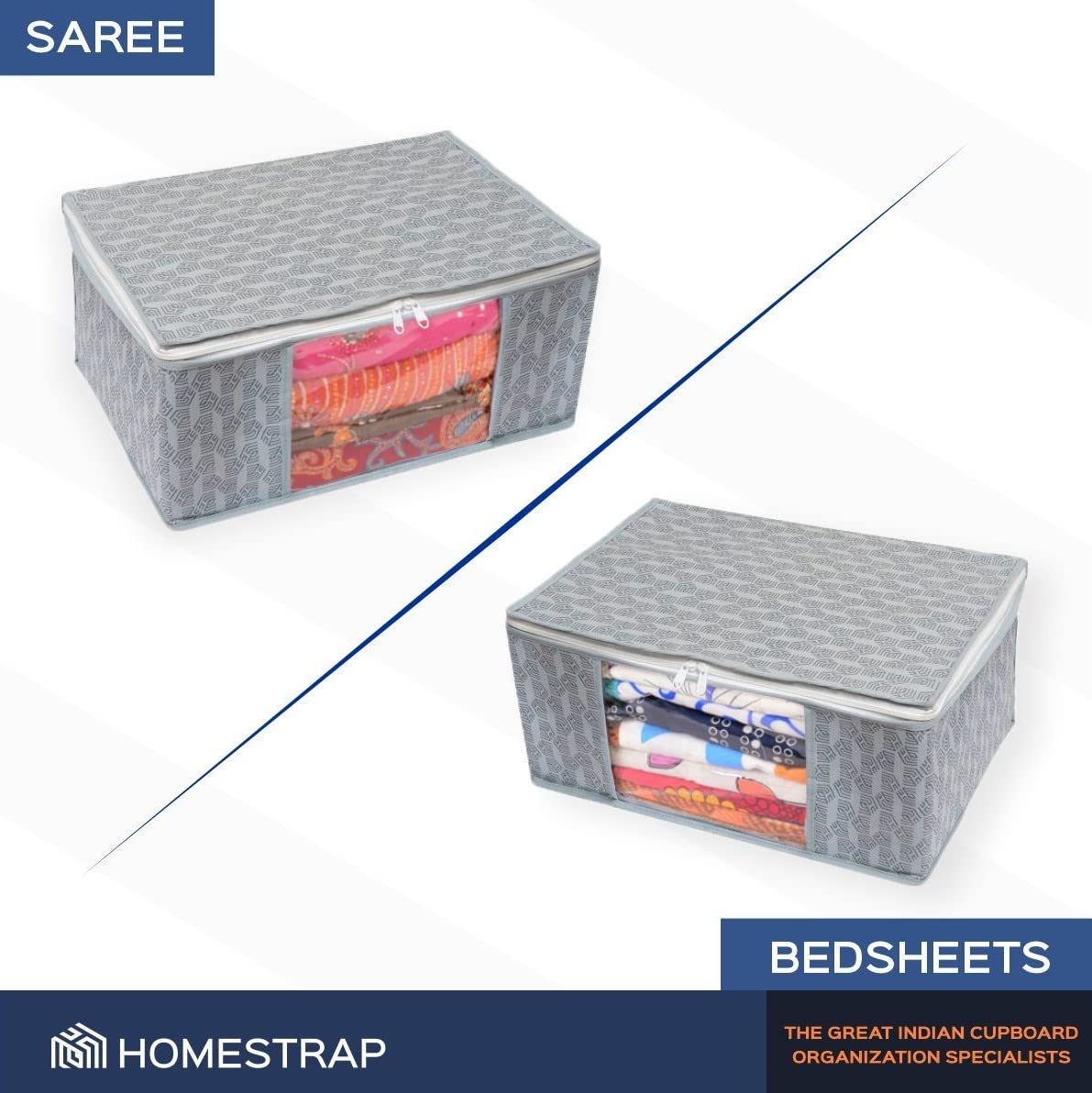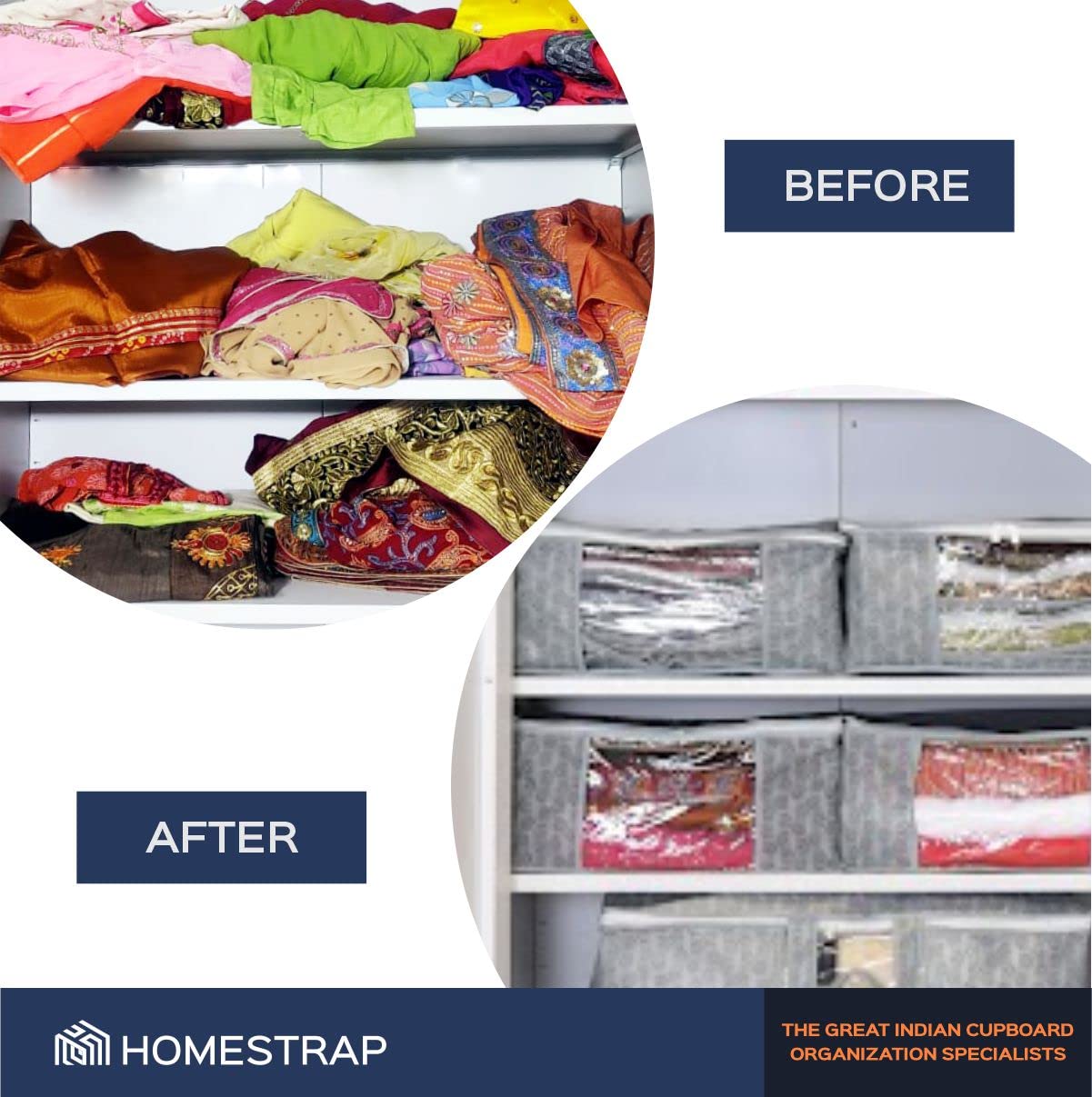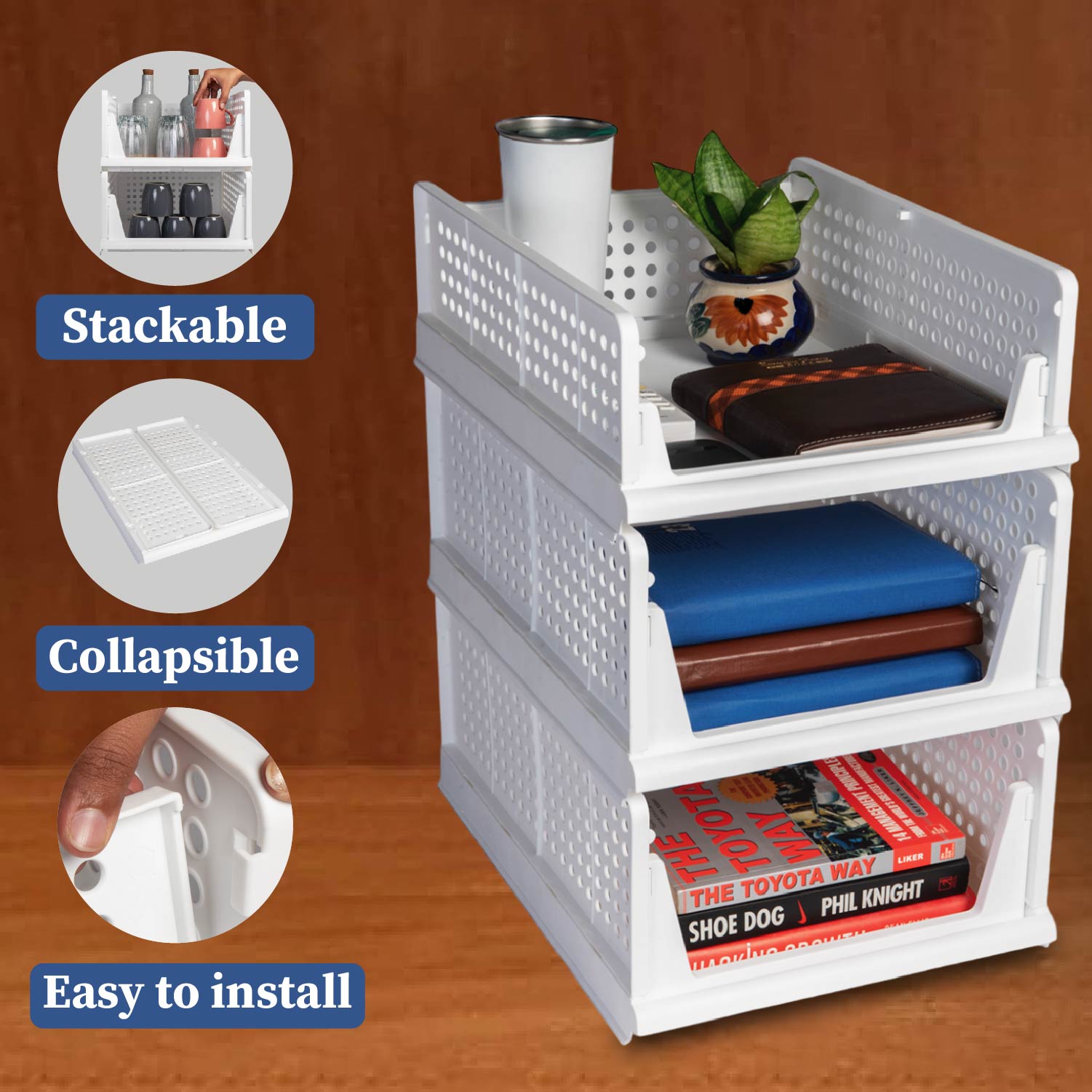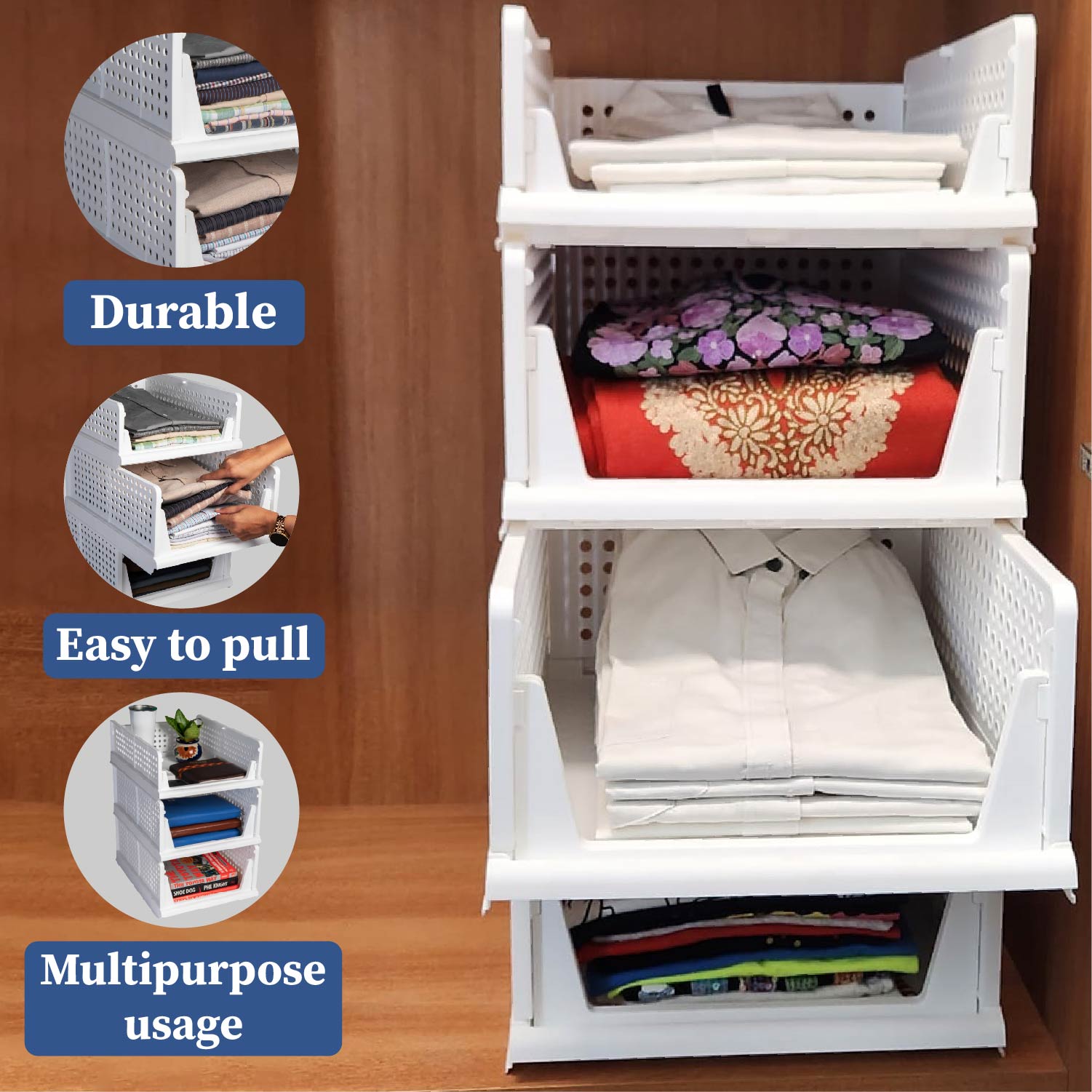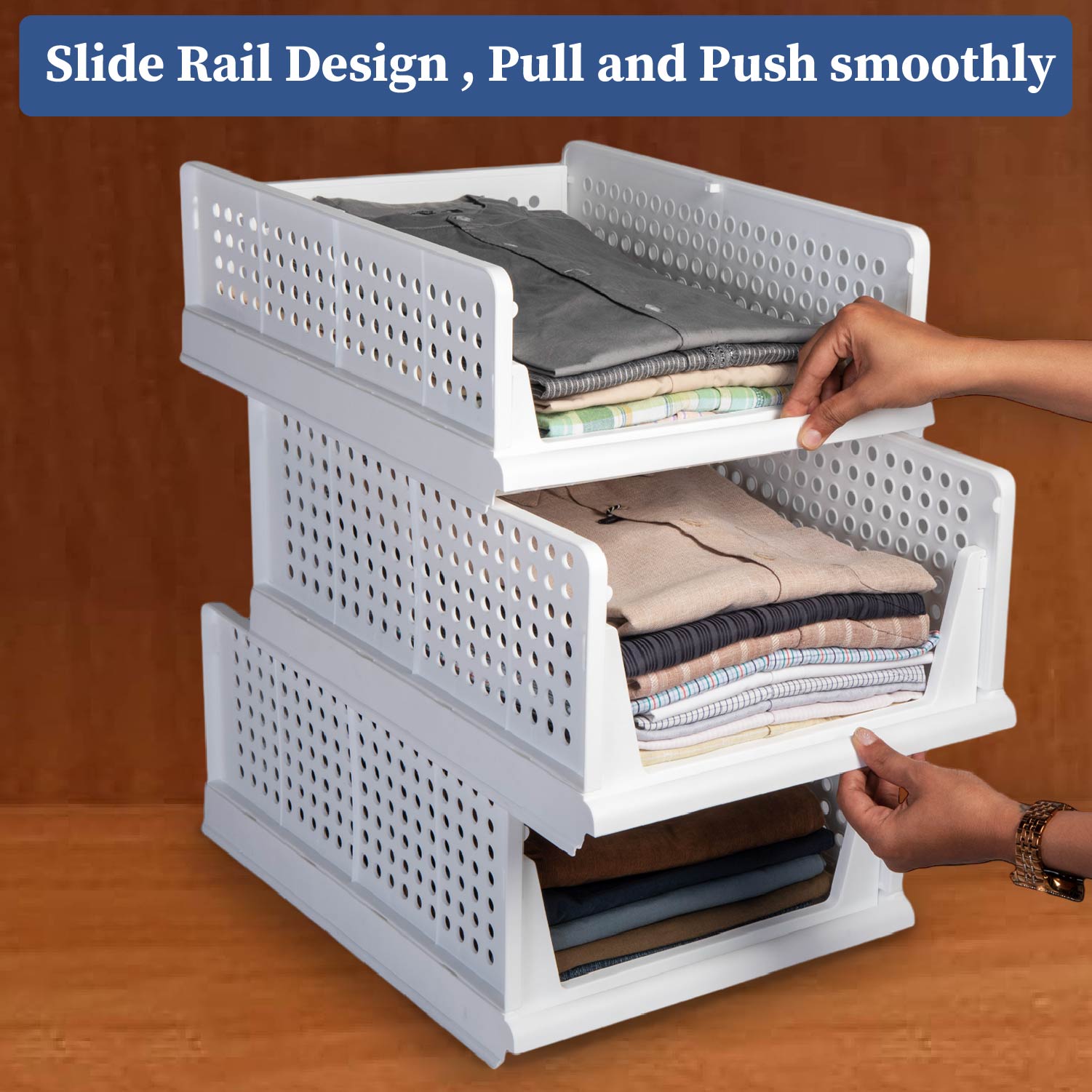 Combo of 6pcs of Saree Cover with Cloth Stacker
Spec & features:

For Saree Cover:

Material: Non-Woven
Dimensions: Length 45cm, Width 33cm, Height 22cm
Heavy quality non-woven fabric to prevent your favorite silk/cotton sarees from dust, moisture, and moths.
Premium quality zipper with Front window for clear & quick vision and easy to access.
Clean with a damp cloth.

For plastic Stacker:

Material: Plastic, Color: White, Dimensions: Length 44.5cm, Width 33cm, Height 15cm.
Stackable Cloth stacker which makes wardrobe space organized, max the use of vertical space. Easy to assemble and disassemble. Folds Flat when not in use.
Convenient to know clearly what's inside, perfect to keep things as it is. Easy to clean.
The stacker is convenient to store your lightweight items such as shoes, clothes, toys, snacks, files, etc. Suitable for bathroom, bedroom, kitchen, living room, office, and lobby.

This combo is designed to keep your wardrobe organized and your clothes protected, making it a must-have for every household. The Saree Cover Organizer is specifically designed to store heavy sarees, suits, clothes, and wedding attire. Its elegant grey printed design adds a touch of sophistication to your wardrobe. Made from premium quality materials, this organizer ensures durability and longevity. The transparent window on the front allows for easy viewing, making it effortless to locate your desired saree or outfit. Equipped with a high-quality zipper, it securely encloses your garments, protecting them from dust, moisture, and other environmental factors. The Plastic Cloth Stacker is a foldable and lightweight organizer that offers ample storage space for shirts, t-shirts, trousers, pants, and other clothing items. Its innovative design allows you to stack multiple cloth items, optimizing your wardrobe space. The stacker is made from durable plastic, ensuring long-lasting use. It can be easily folded and stored when not in use, saving you valuable closet space. This combo is a multipurpose solution for your wardrobe organization needs. It not only keeps your clothes neatly arranged but also protects them from unwanted damage.