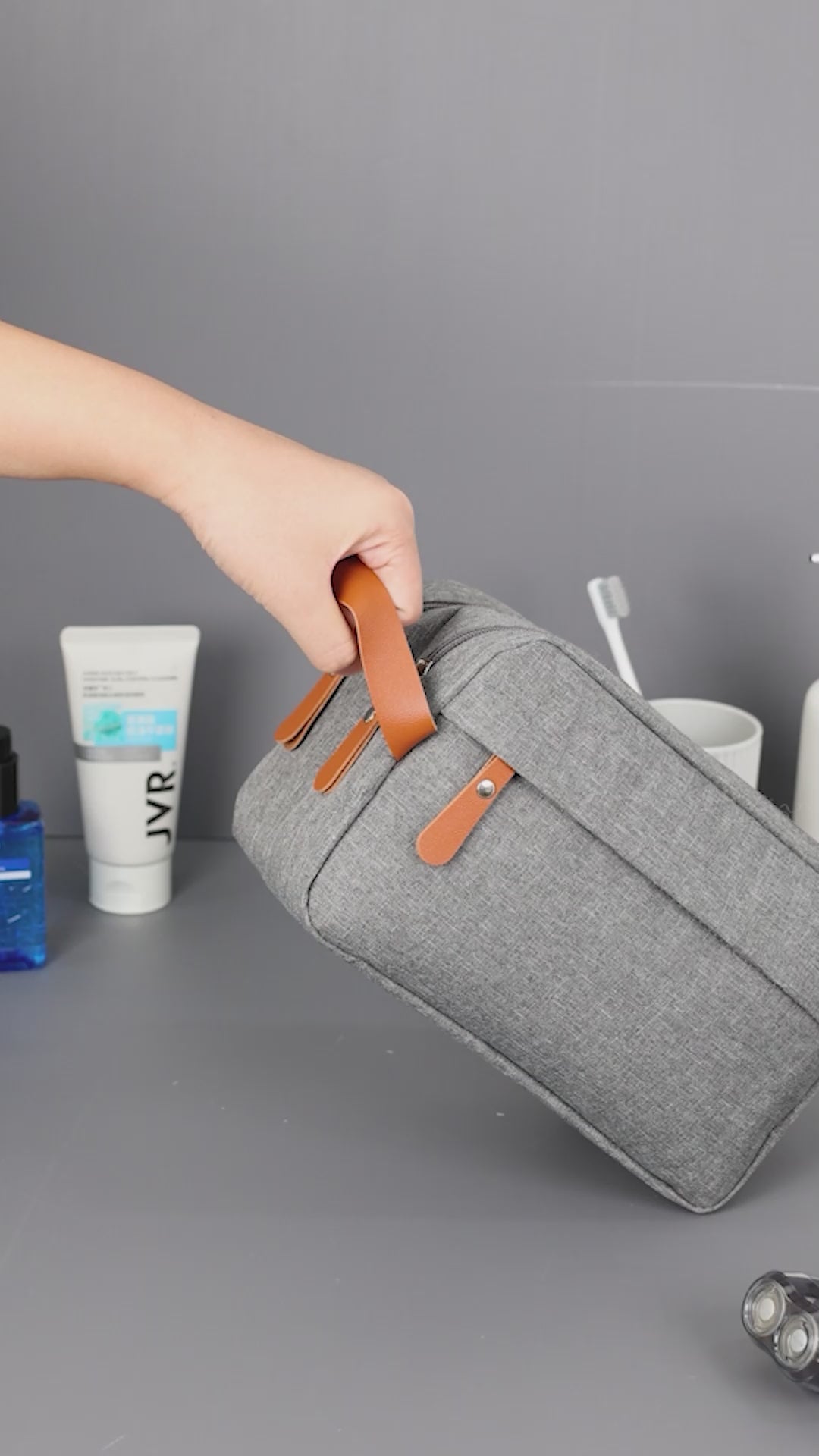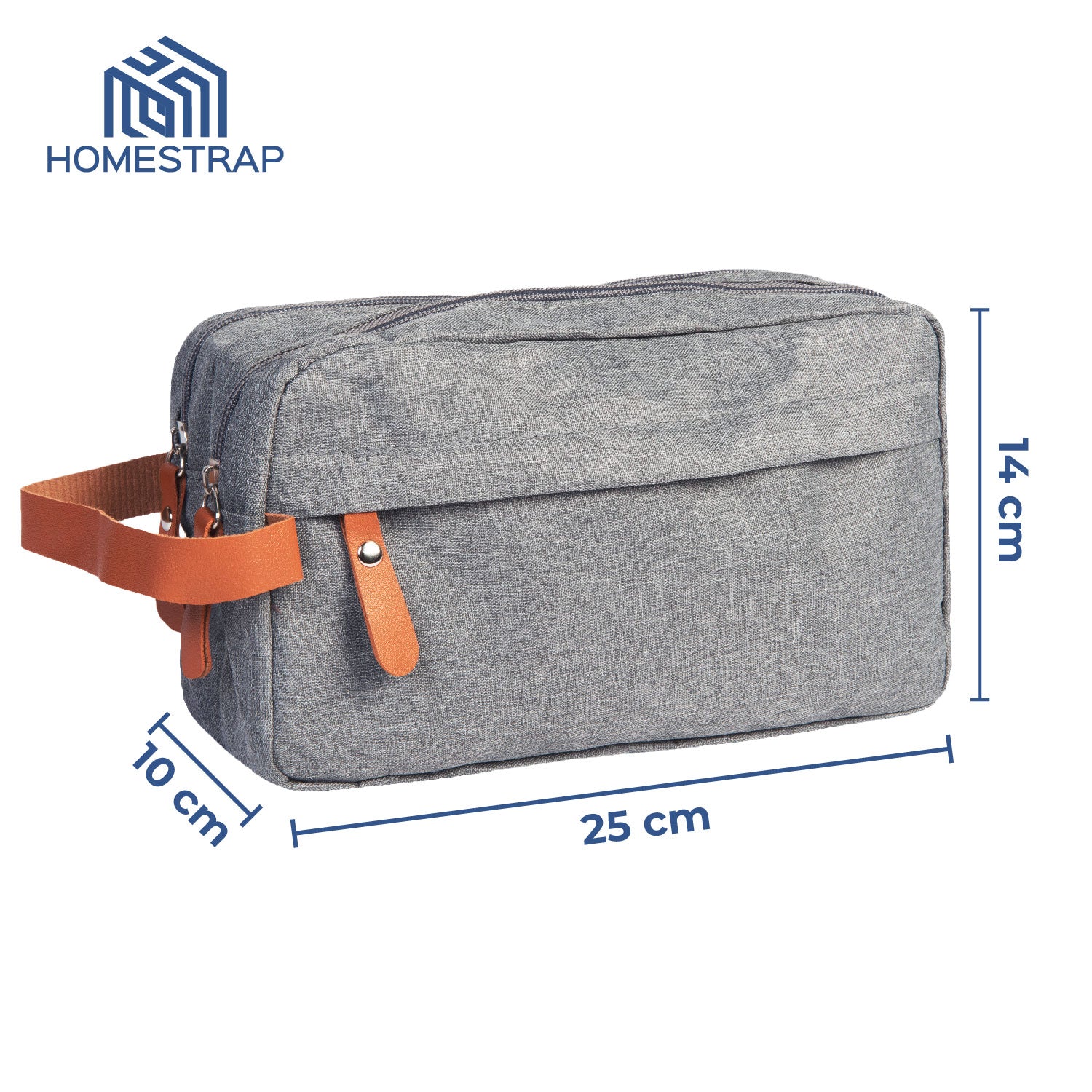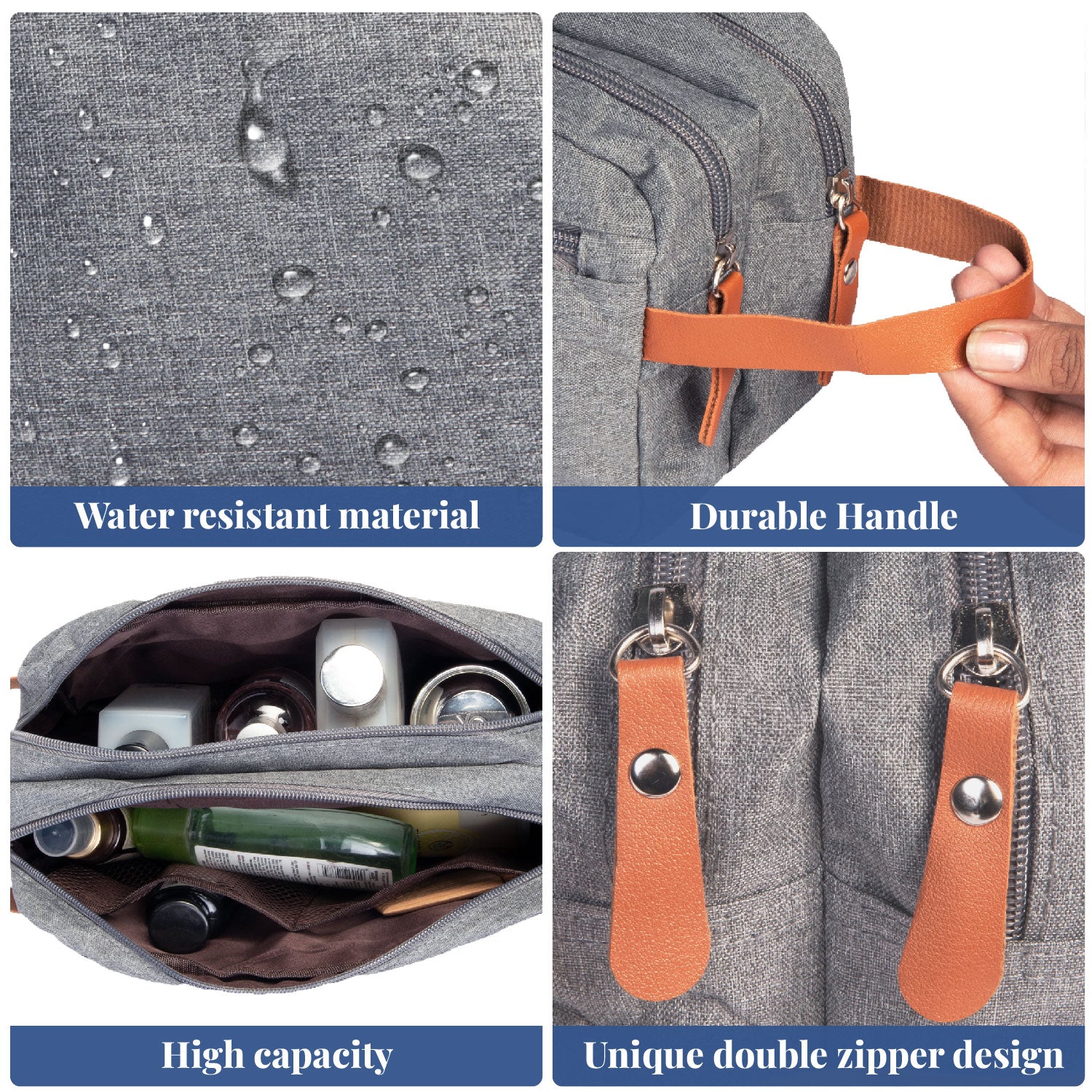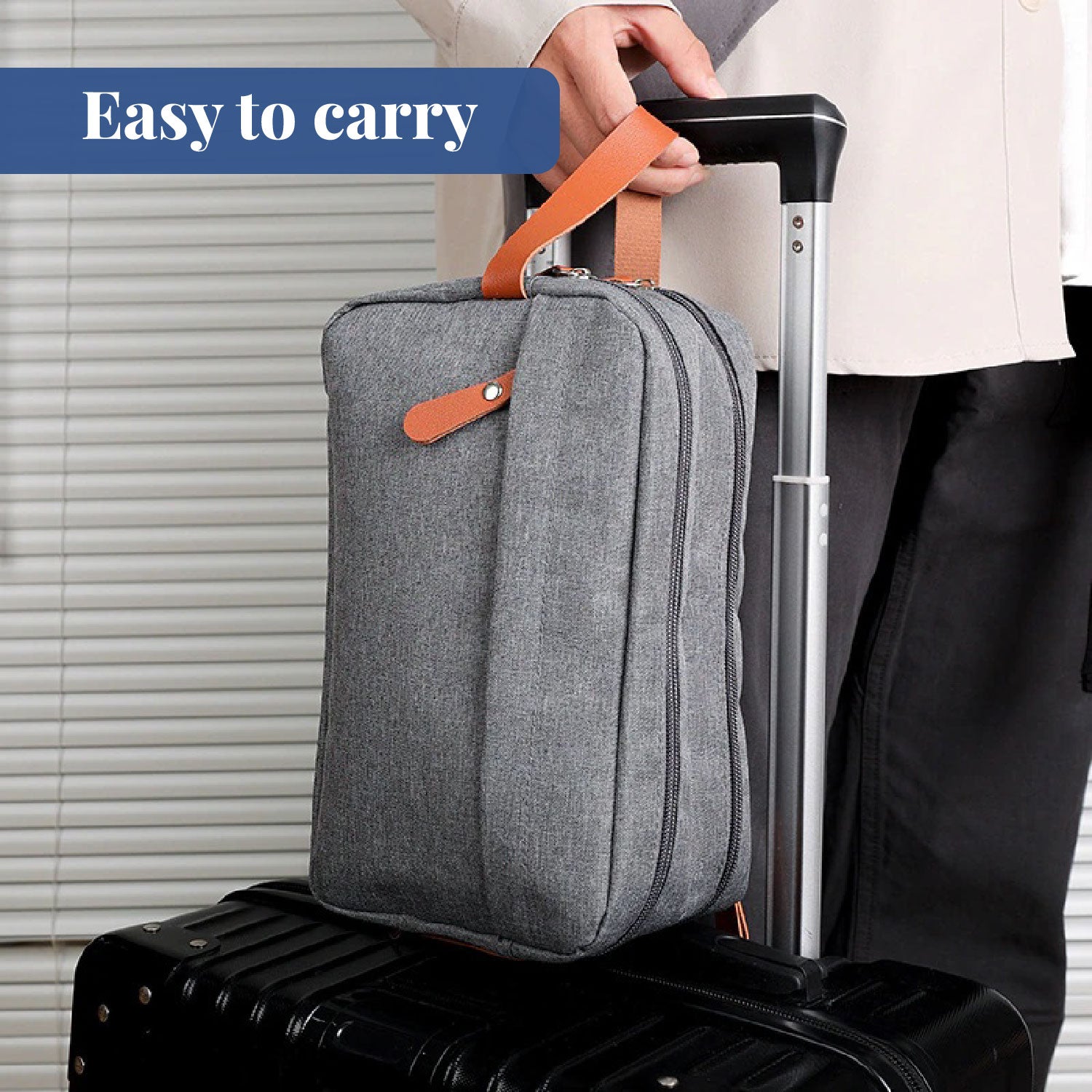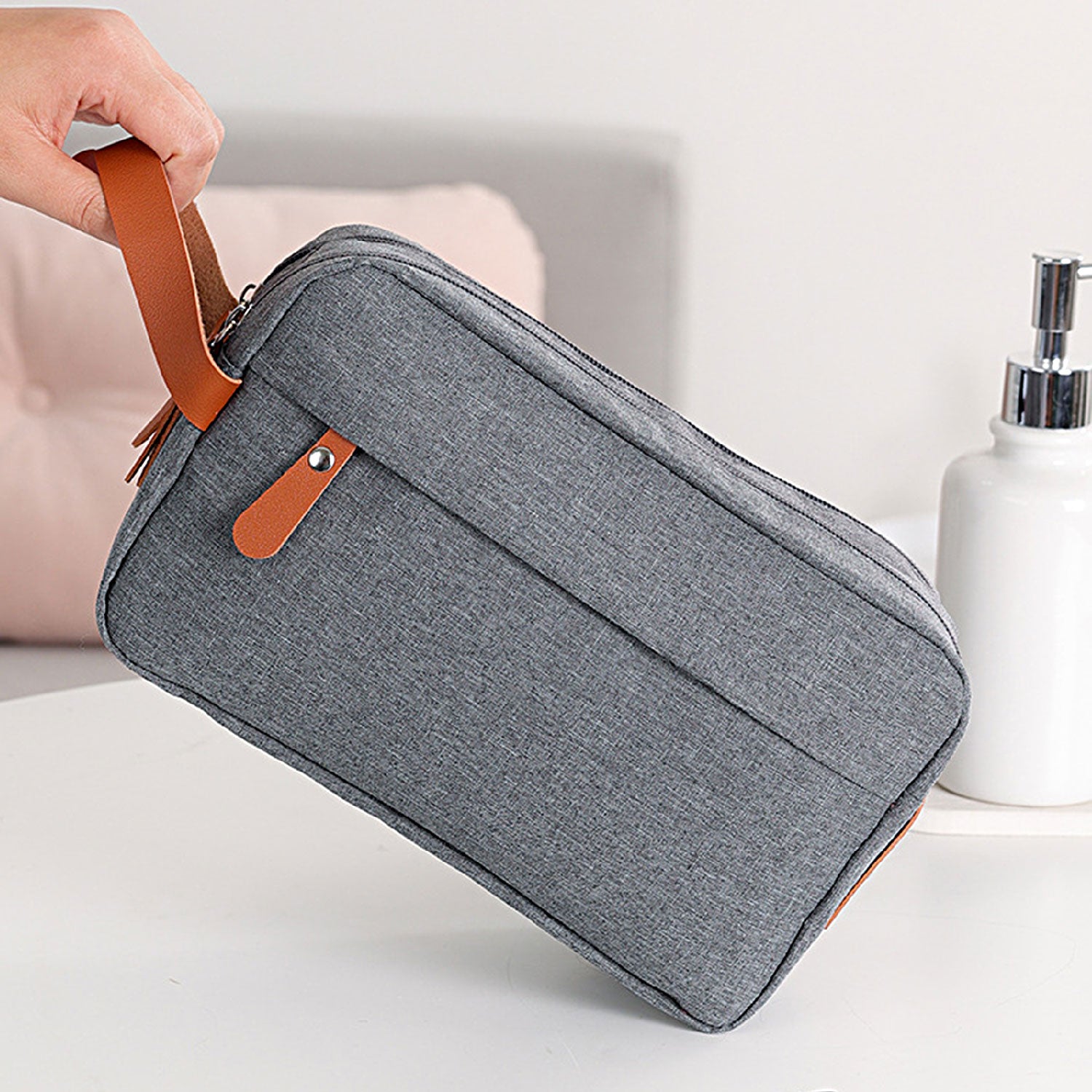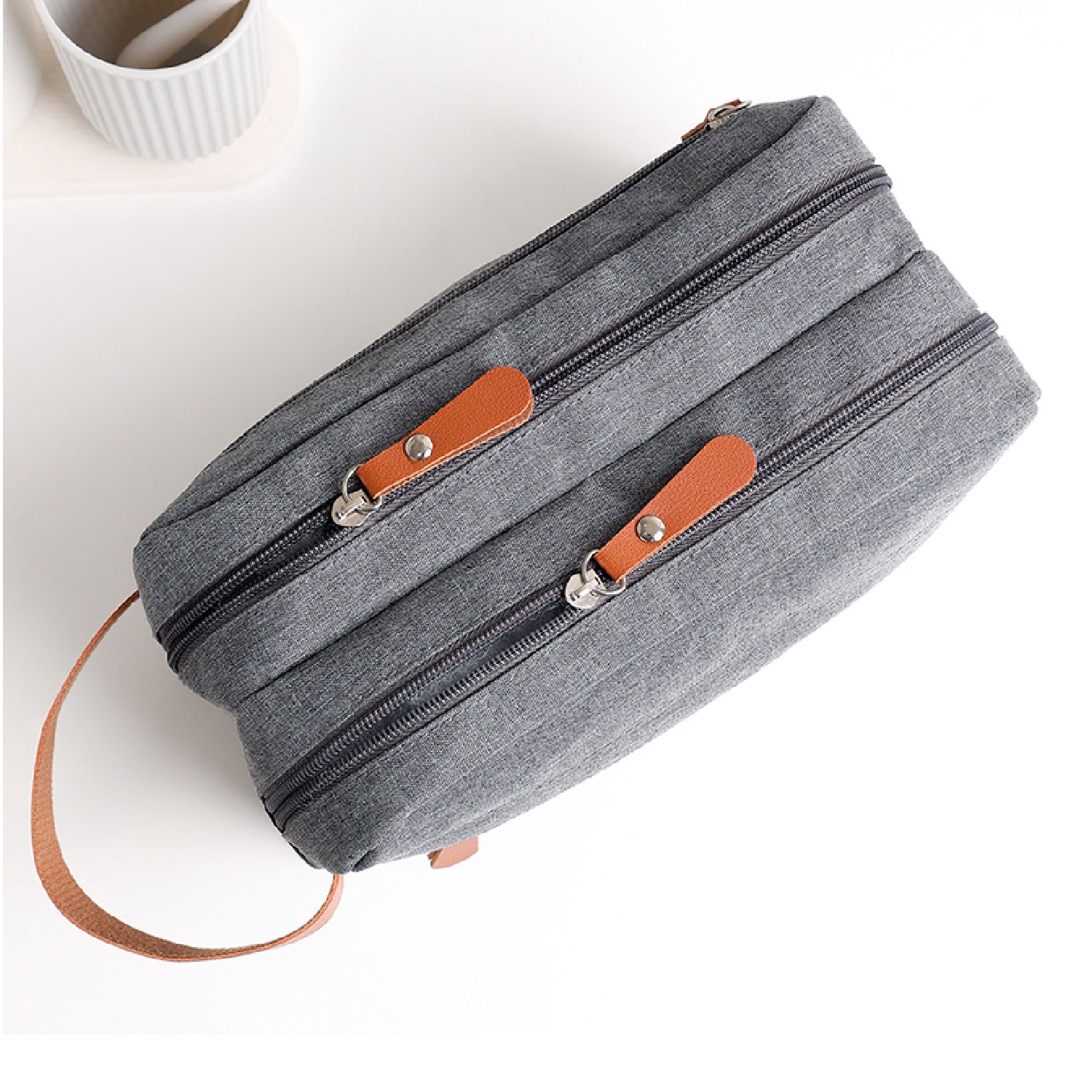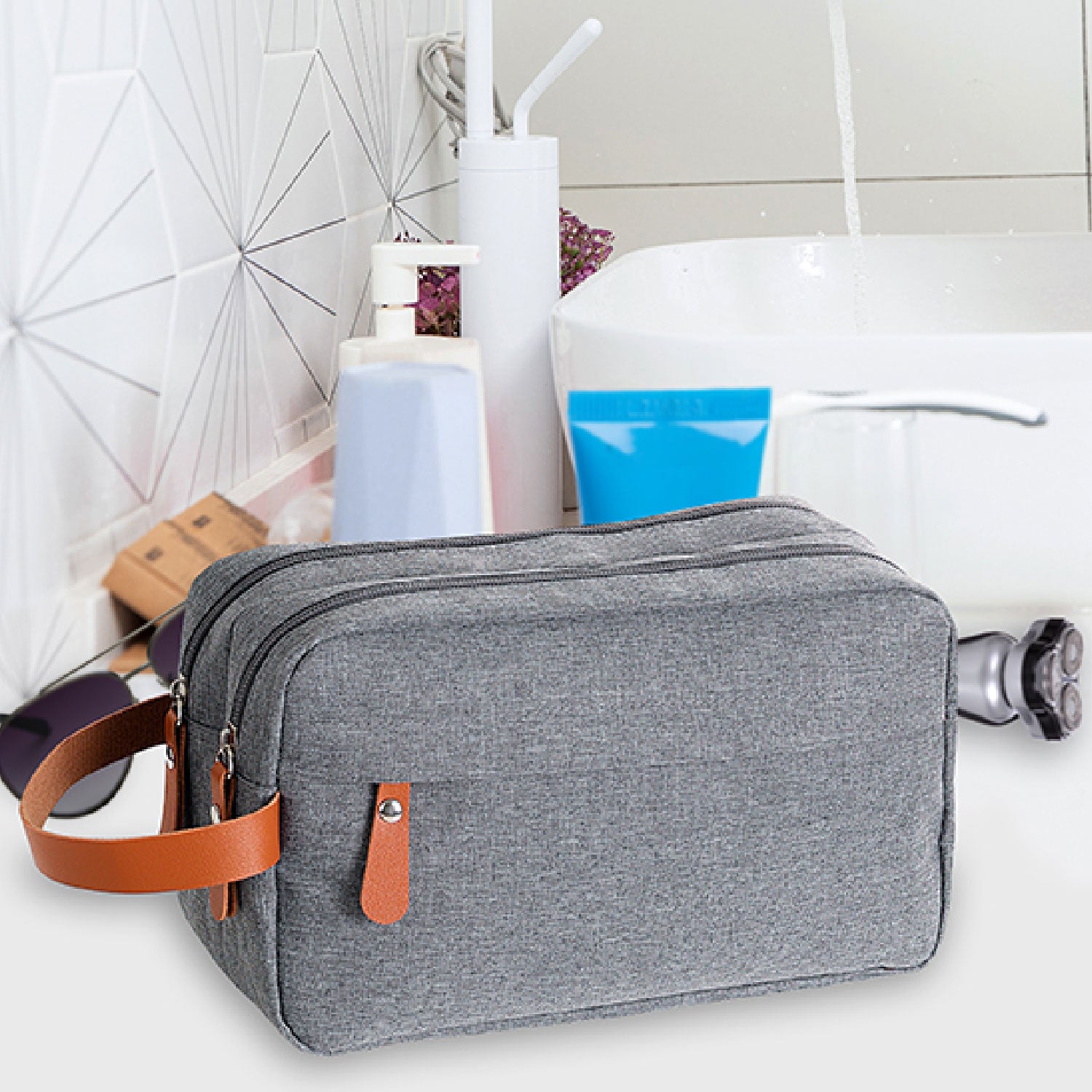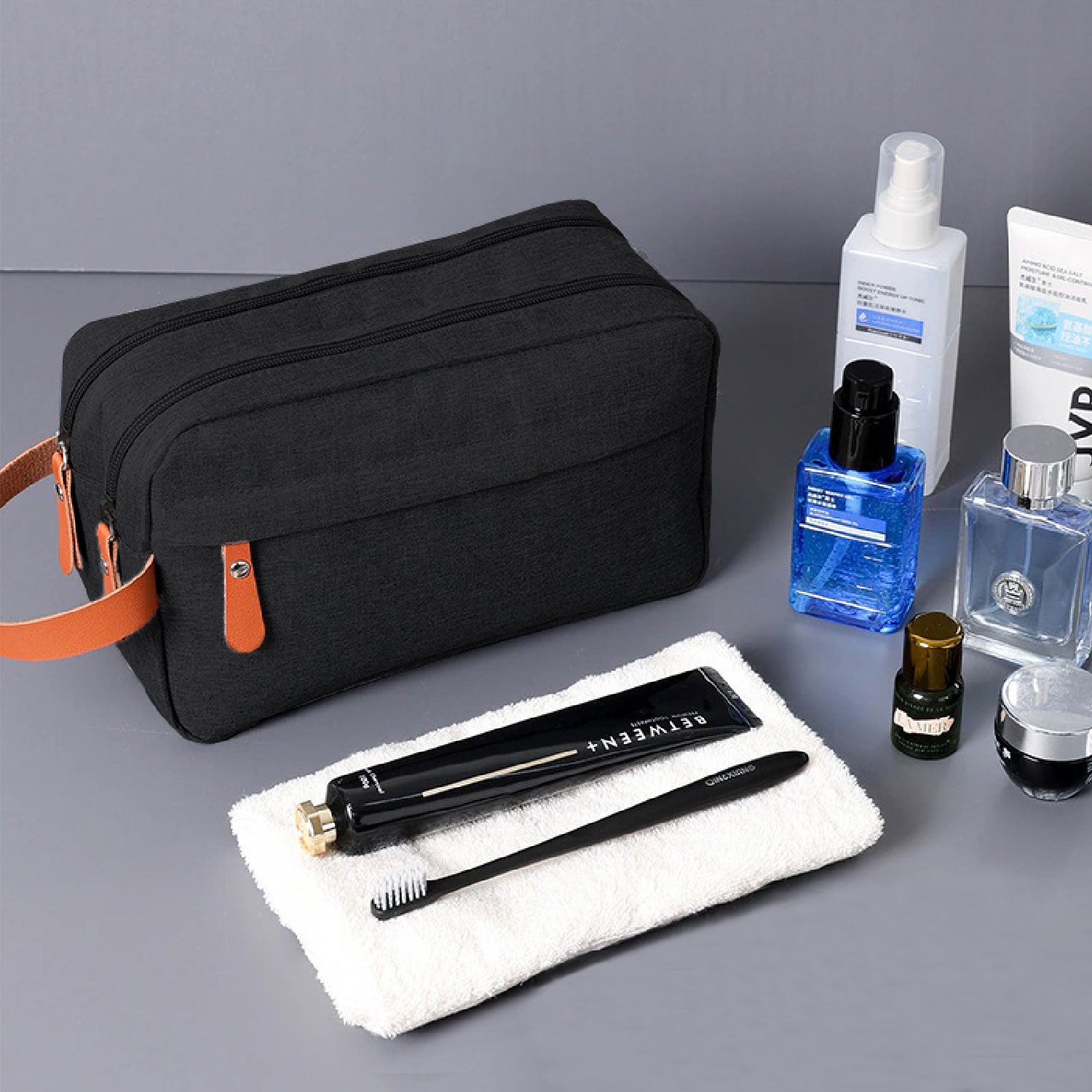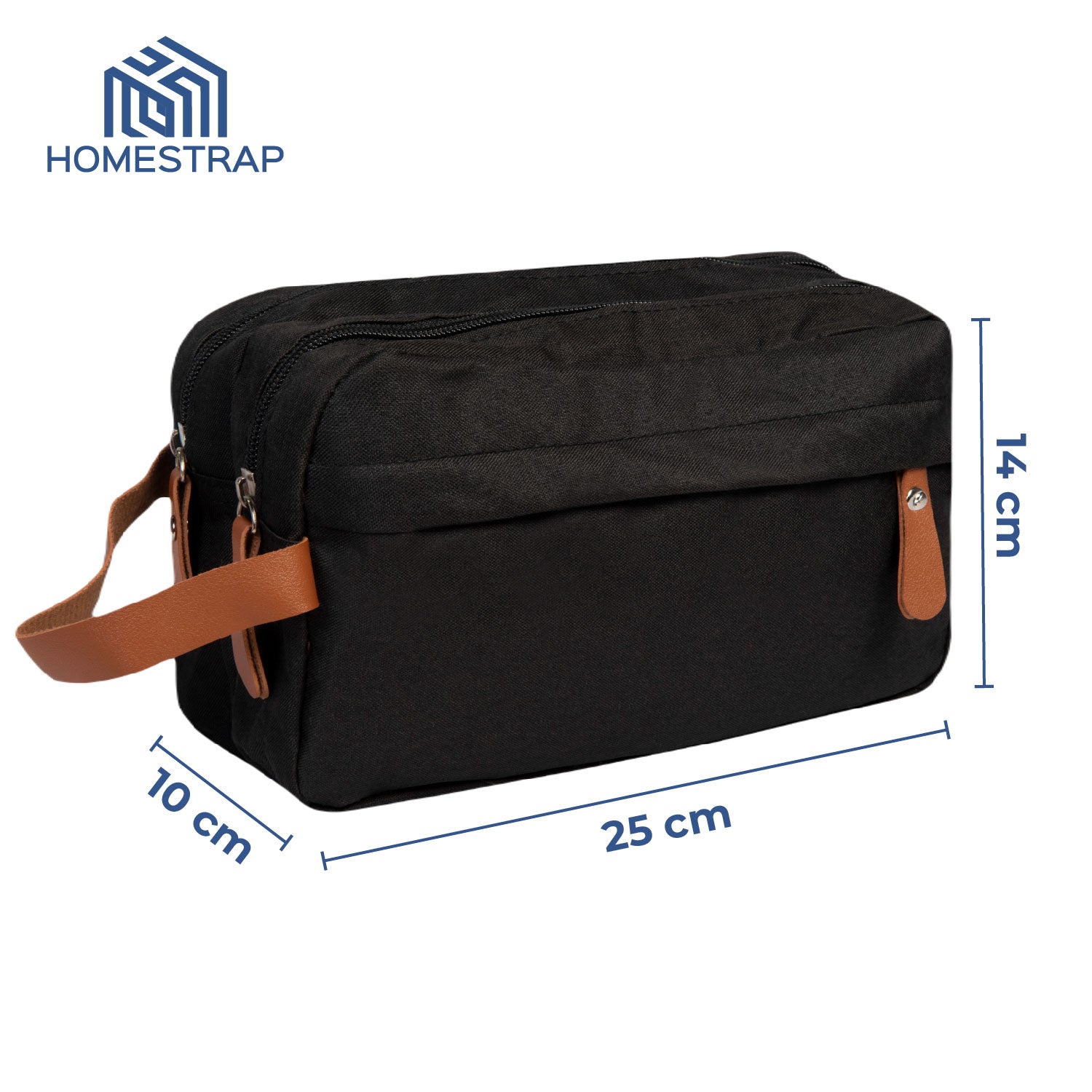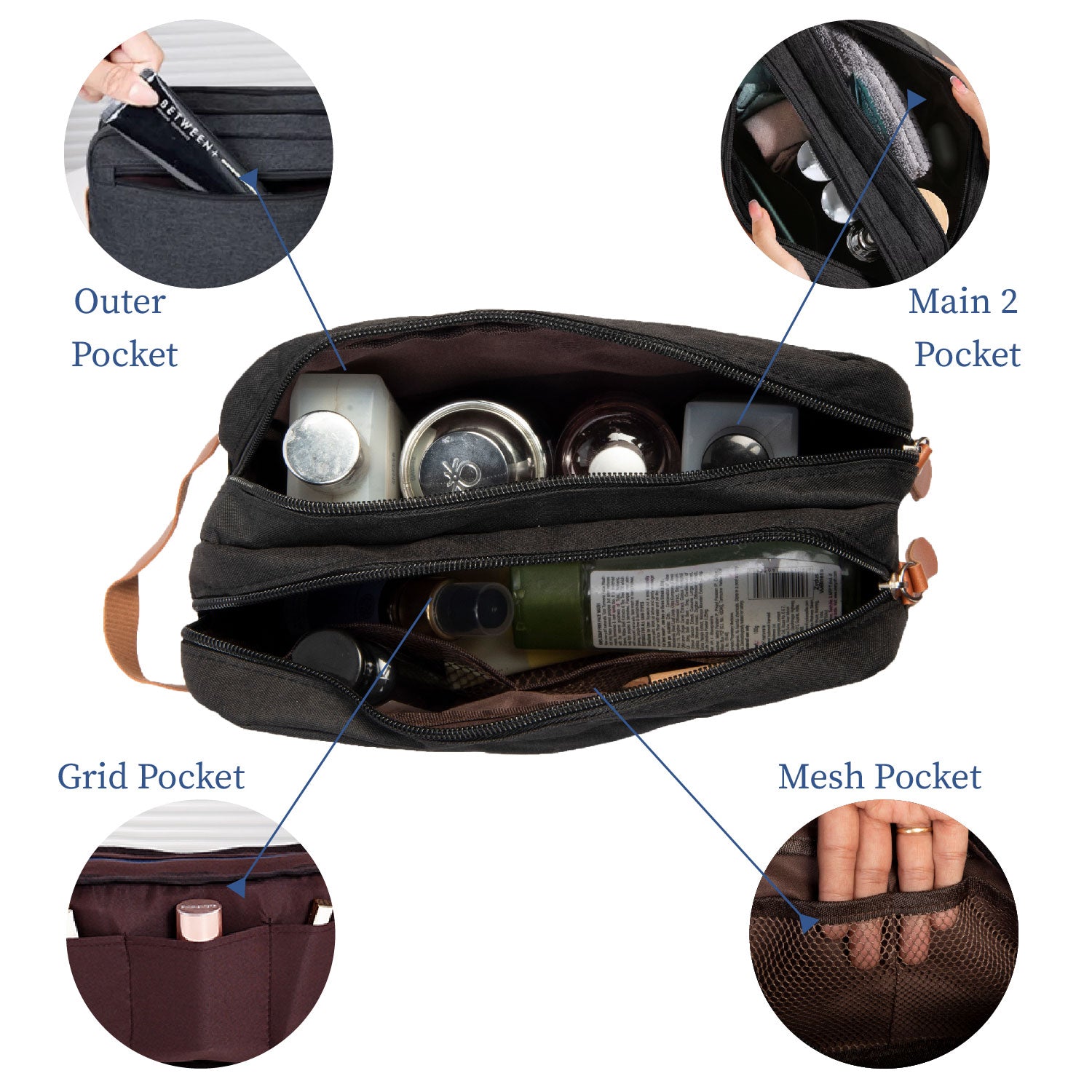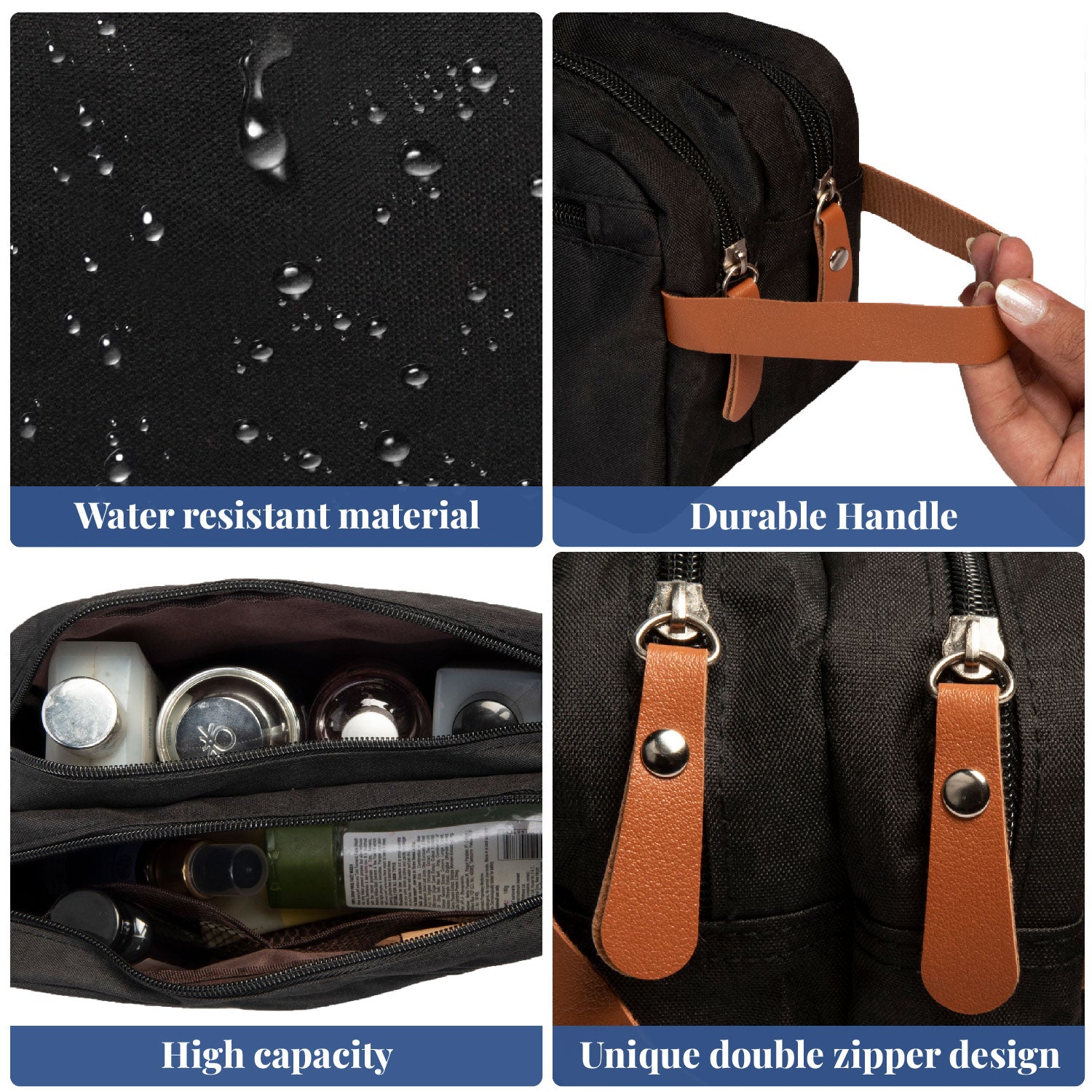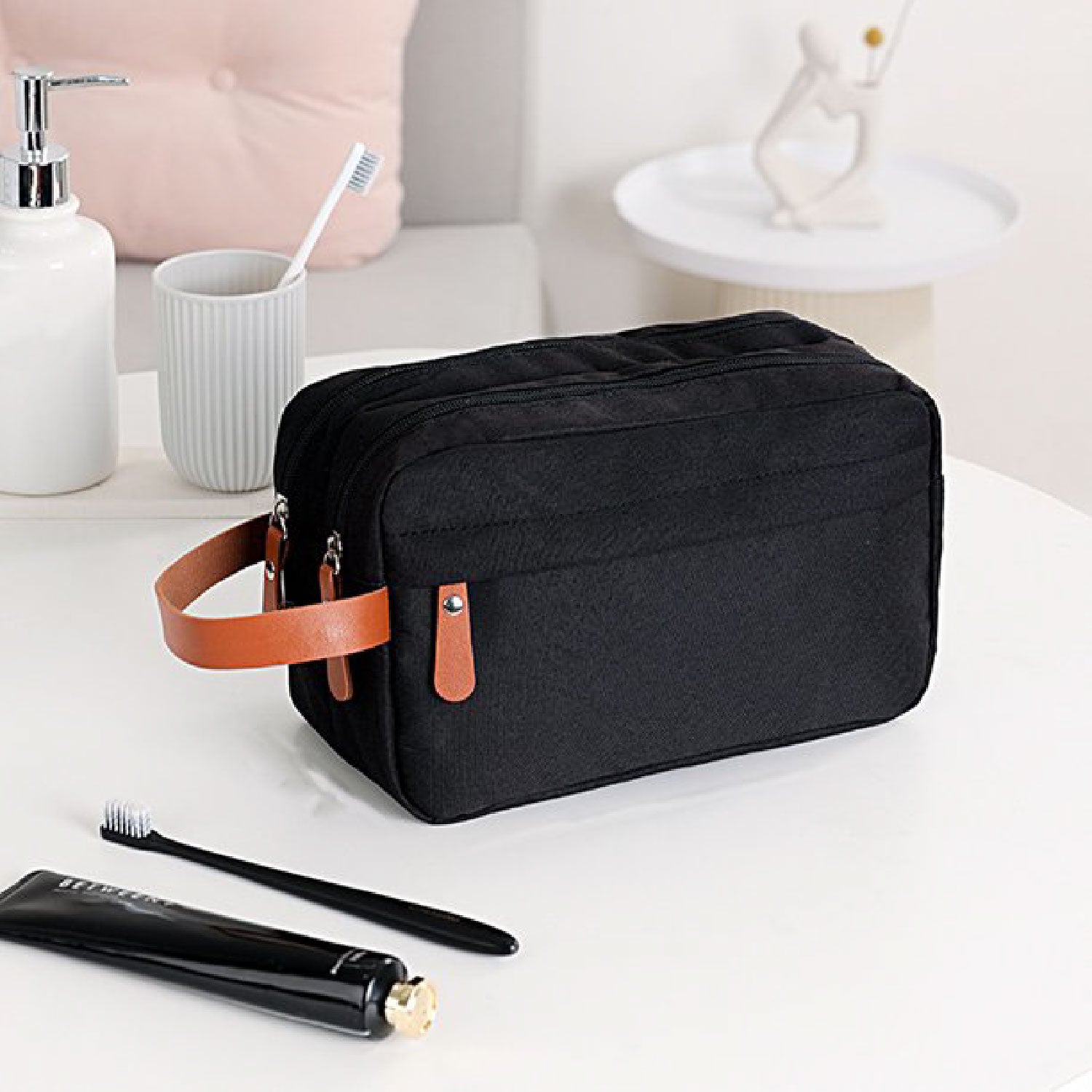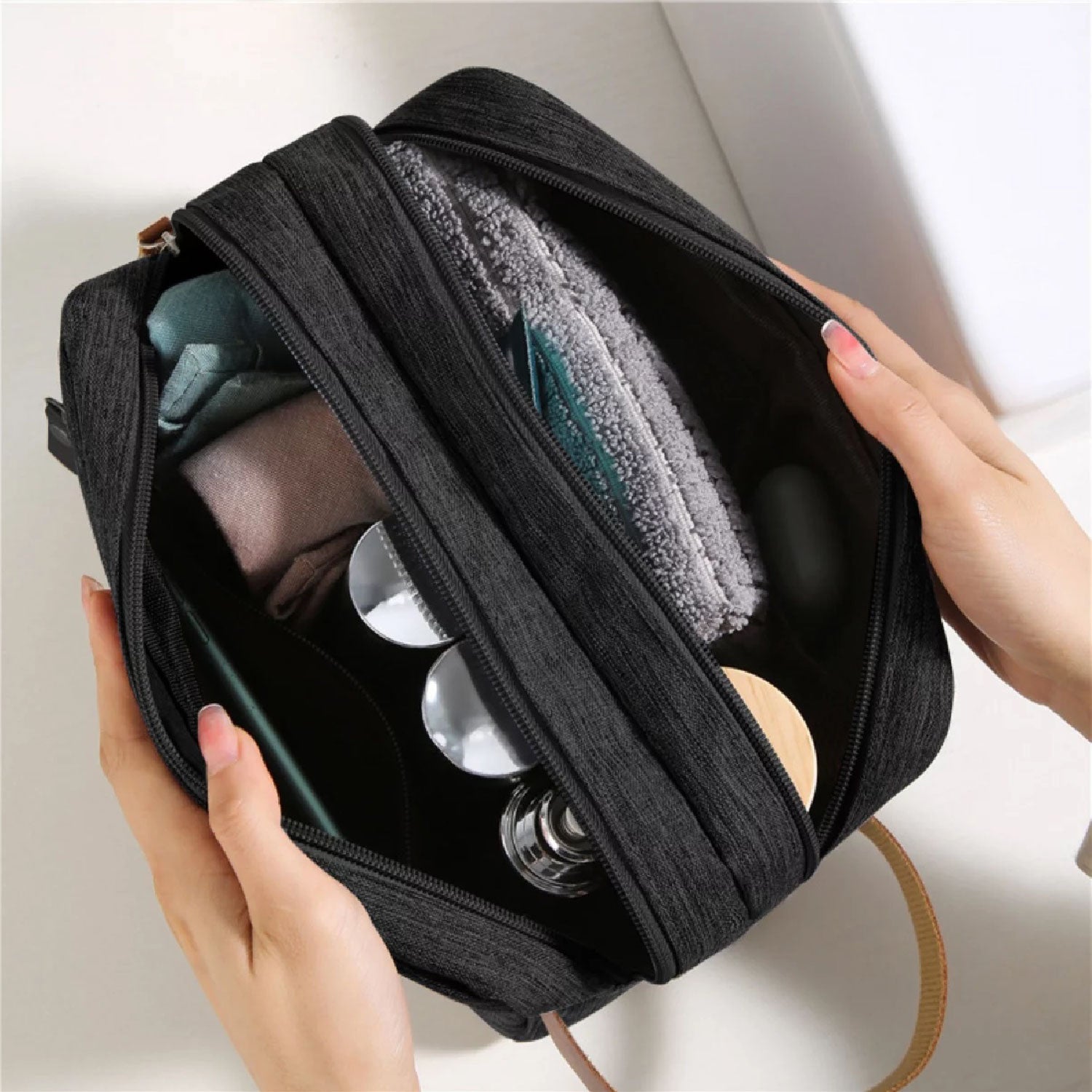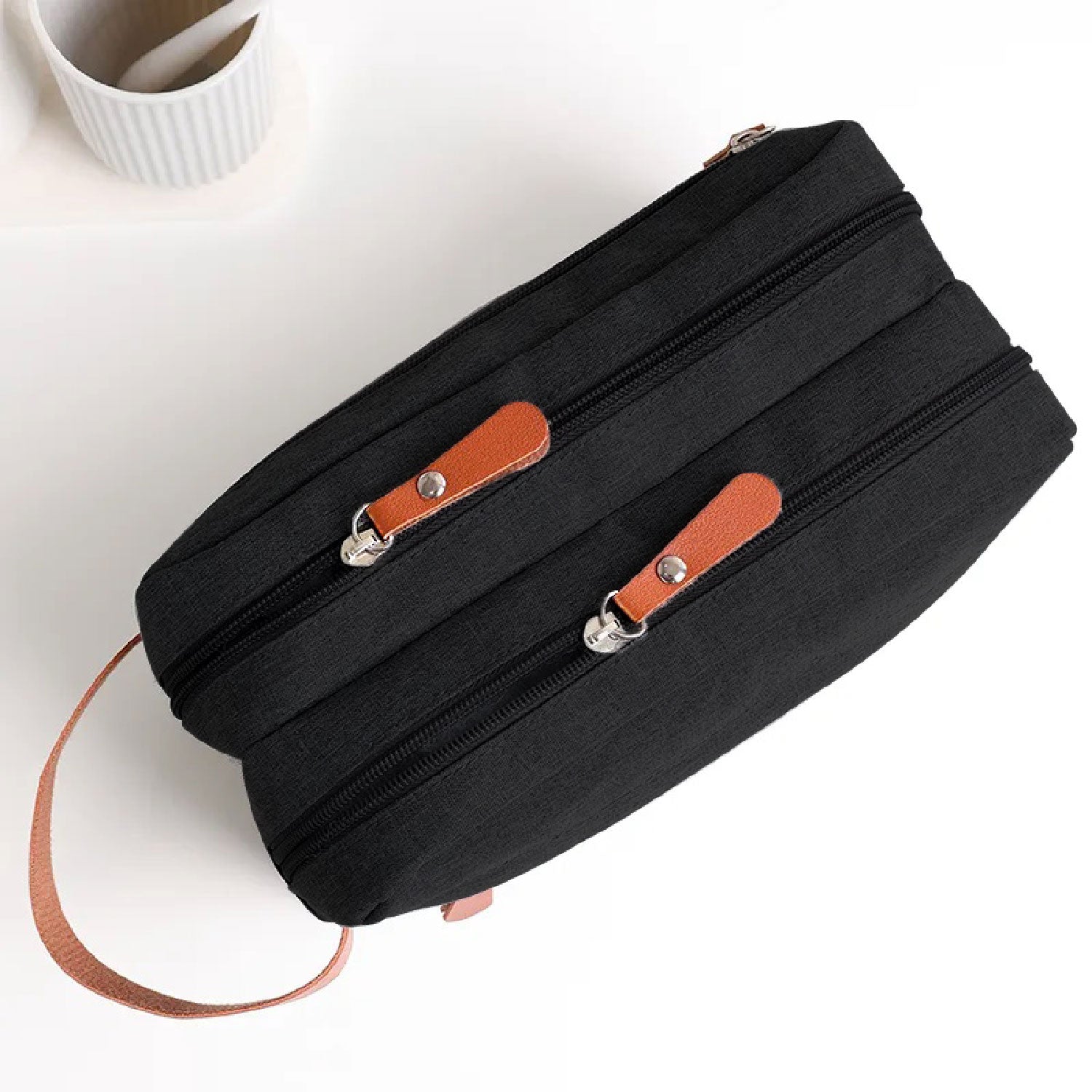 Clean Carry All | Travel Toiletry Organizer Bag, Shaving Pouch
Specs & features:

Material: Polyester
Dimensions: 25 cm length, 10cm breadth, and 14cm height
This clean carry-all pouch bag for men has a high capacity to store and organize essentials. it has 2 small compartments and 2 main large compartments and 5 inner pockets.
The dopp kit is lightweight, portable, and easy to carry
Multi-functional bag - it can be a toiletry wash bag, travel storage organizer, makeup organizer, cosmetic bag, portable travel kit organizer, household storage pack, shaving kit bag, dopp kit, etc.

Introducing our Travel Toiletry Organizer Bag, the perfect companion for men on the go. This versatile and spacious shaving pouch, also known as a Dopp Kit, is designed to keep your grooming essentials organized and easily accessible during your travels. Crafted with durability and functionality in mind, this toiletry organizer is made from high-quality materials that can withstand the rigors of travel. The sleek and compact design ensures it won't take up too much space in your luggage, while still providing ample room to store all your essential toiletries. Inside the bag, you'll find multiple compartments and pockets that are intelligently designed to accommodate various items. The sturdy zipper closure ensures that your items stay securely inside the bag, providing peace of mind while you travel. The convenient carrying handle allows for easy transportation. Whether you're embarking on a weekend getaway or a long business trip, our Travel Toiletry Organizer Bag is a reliable and stylish companion that will simplify your grooming routine. Stay organized and travel with confidence knowing that all your grooming essentials are in one secure and accessible place.