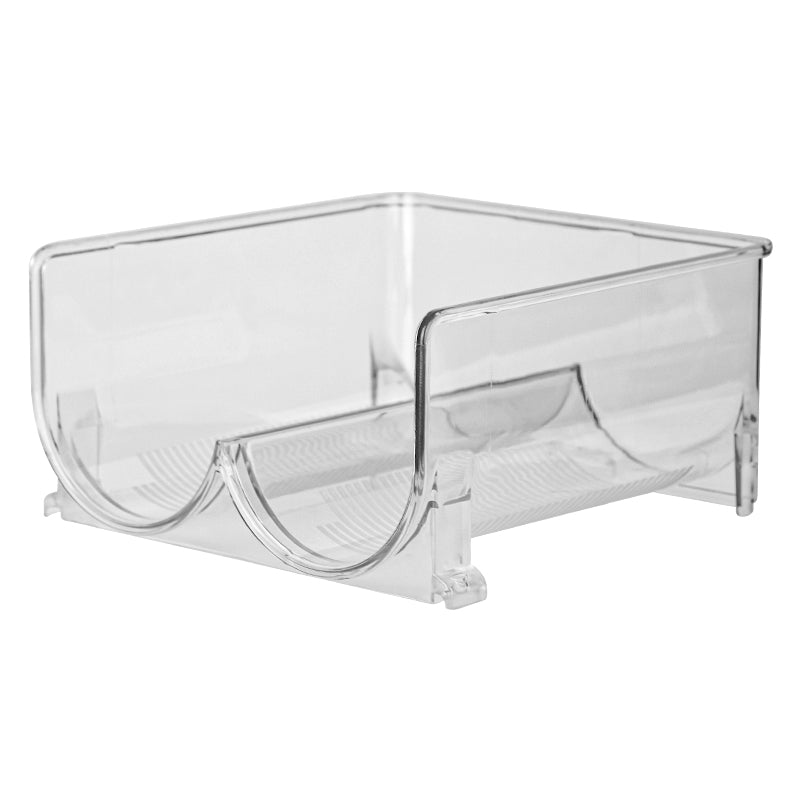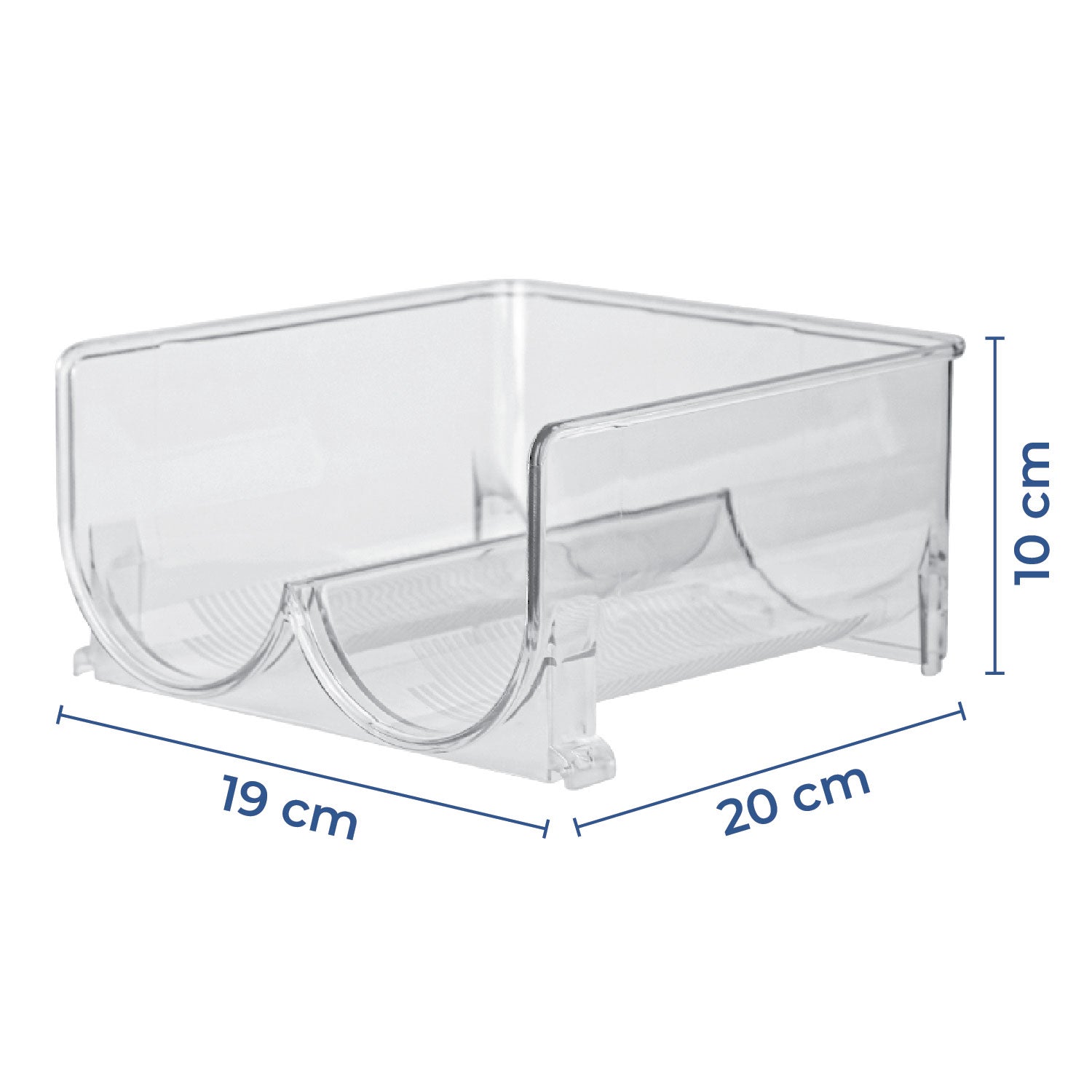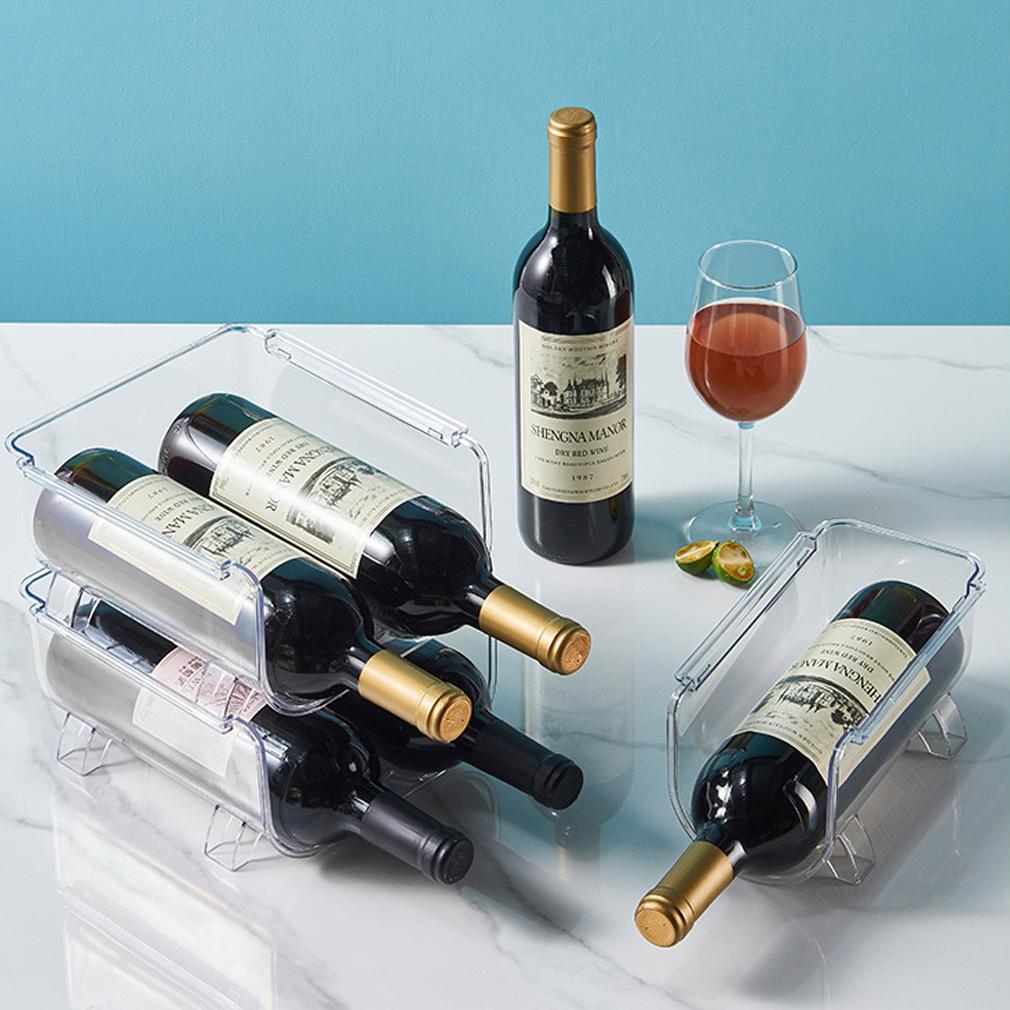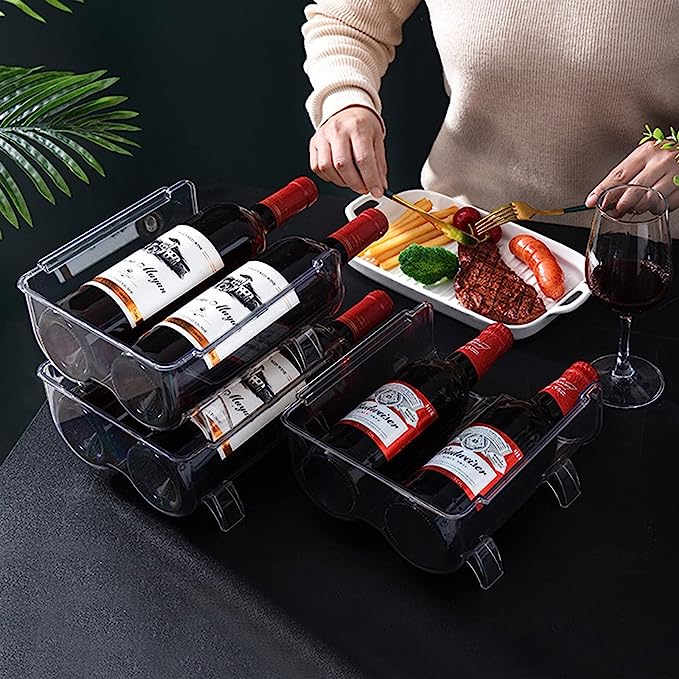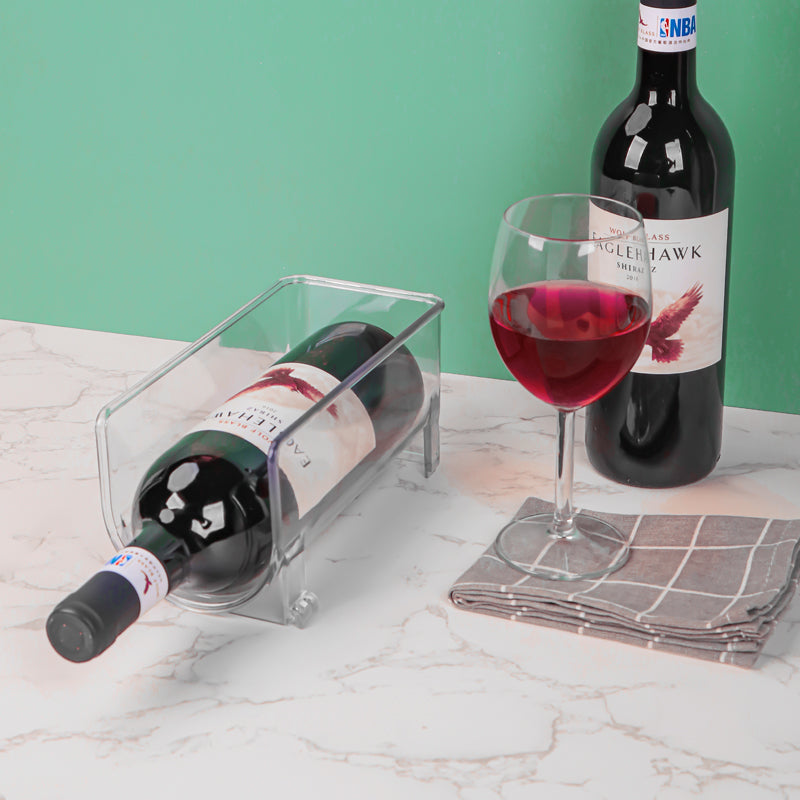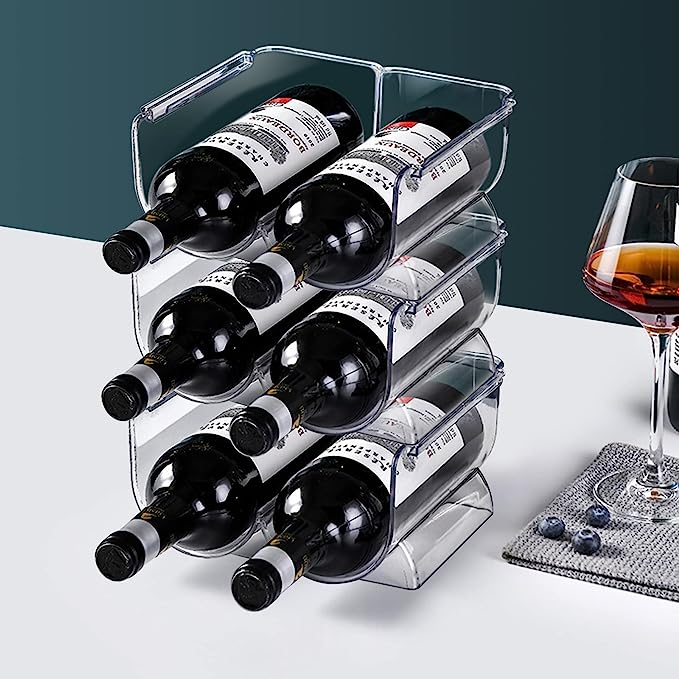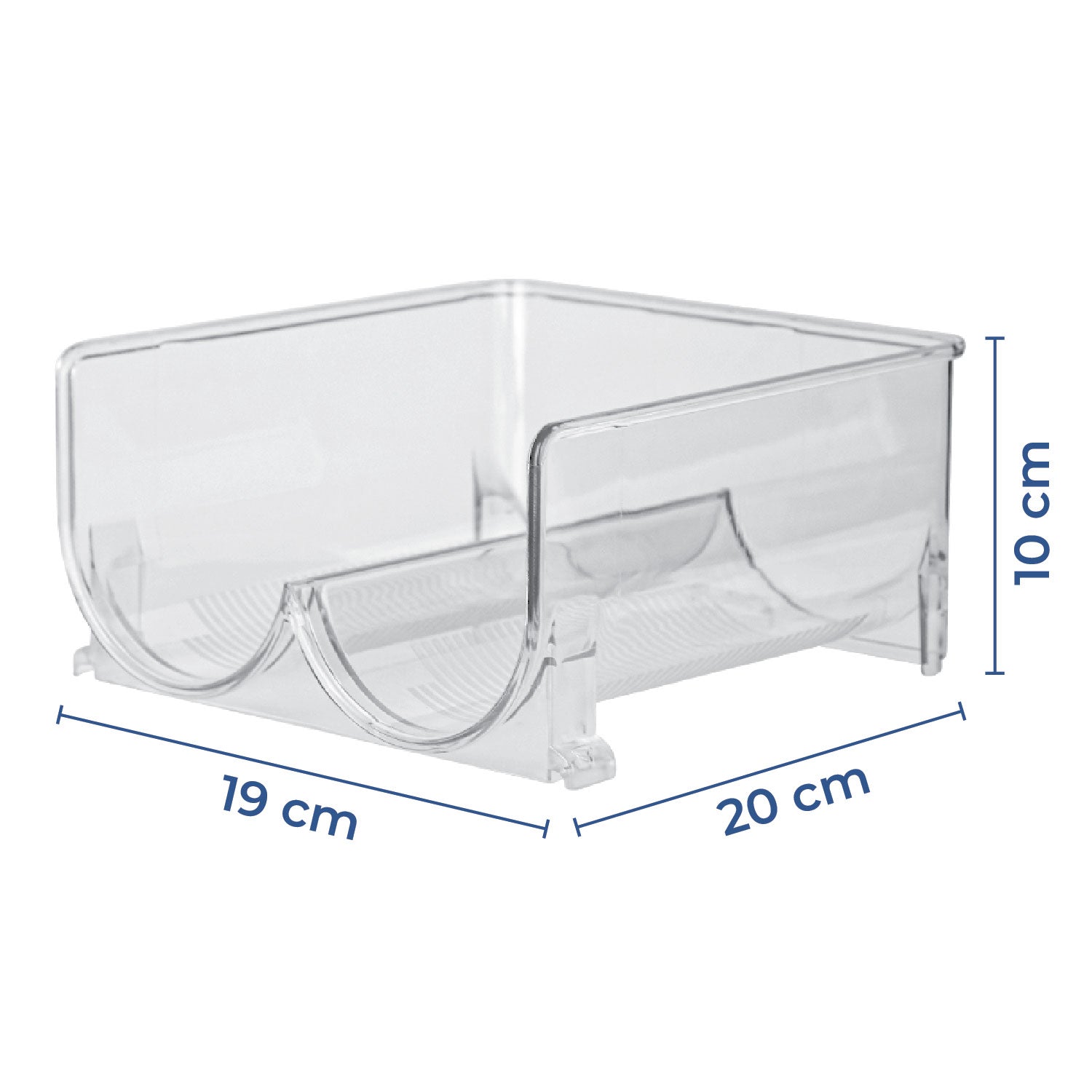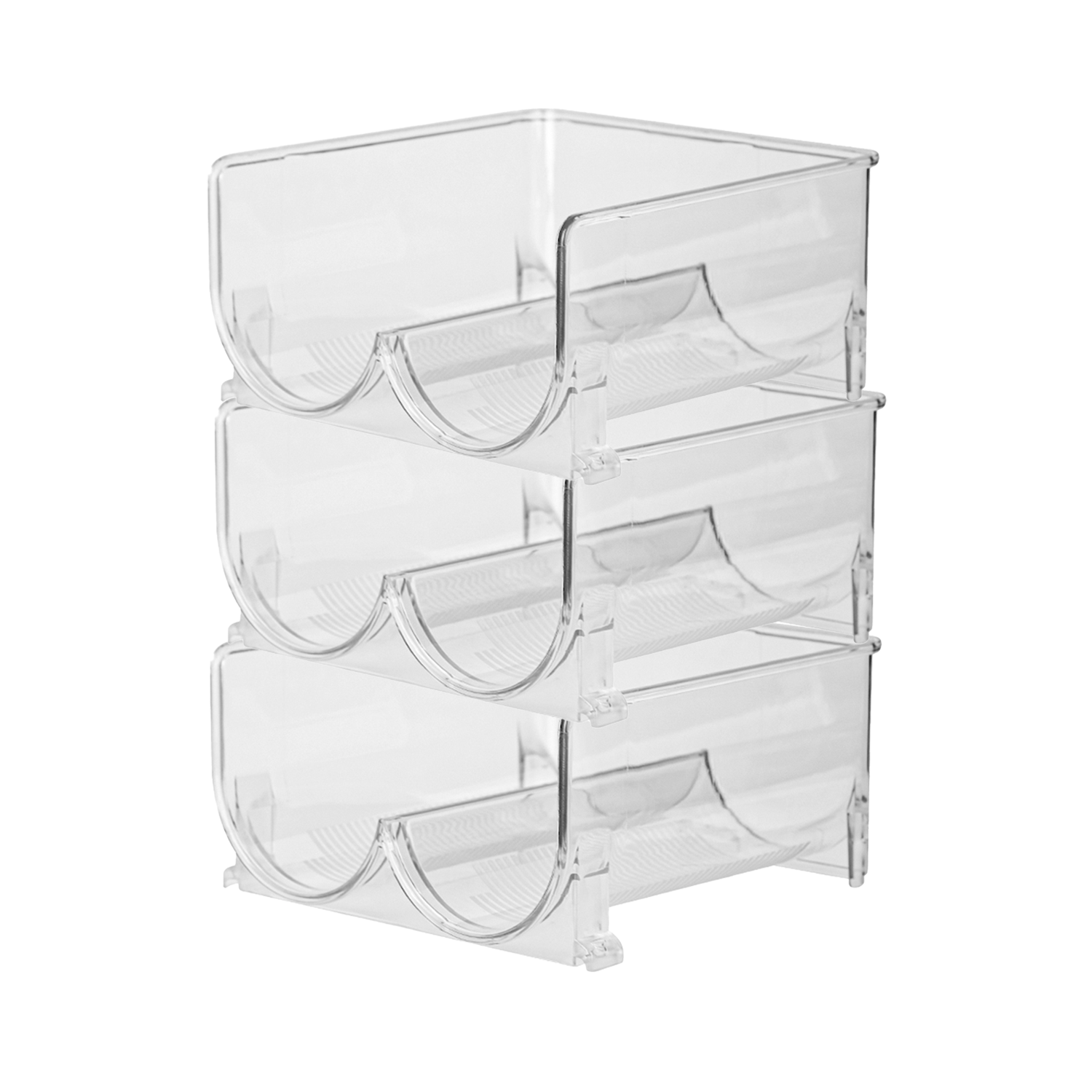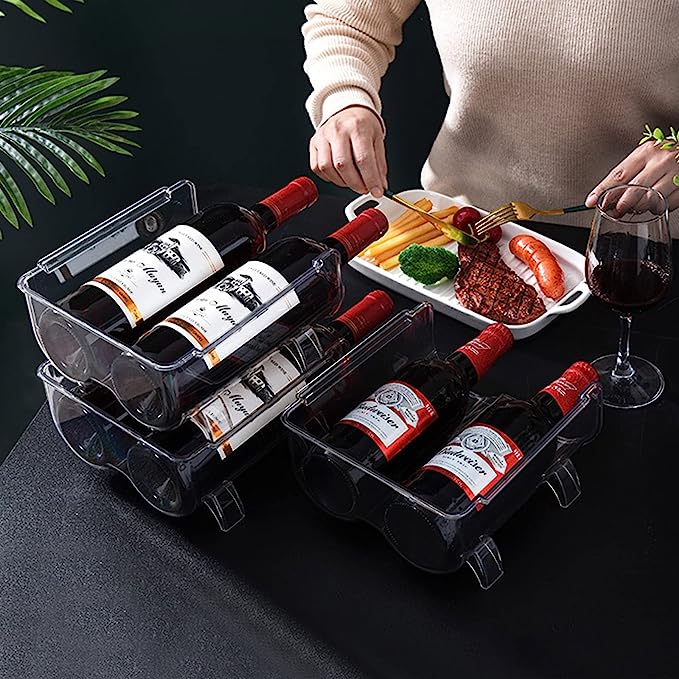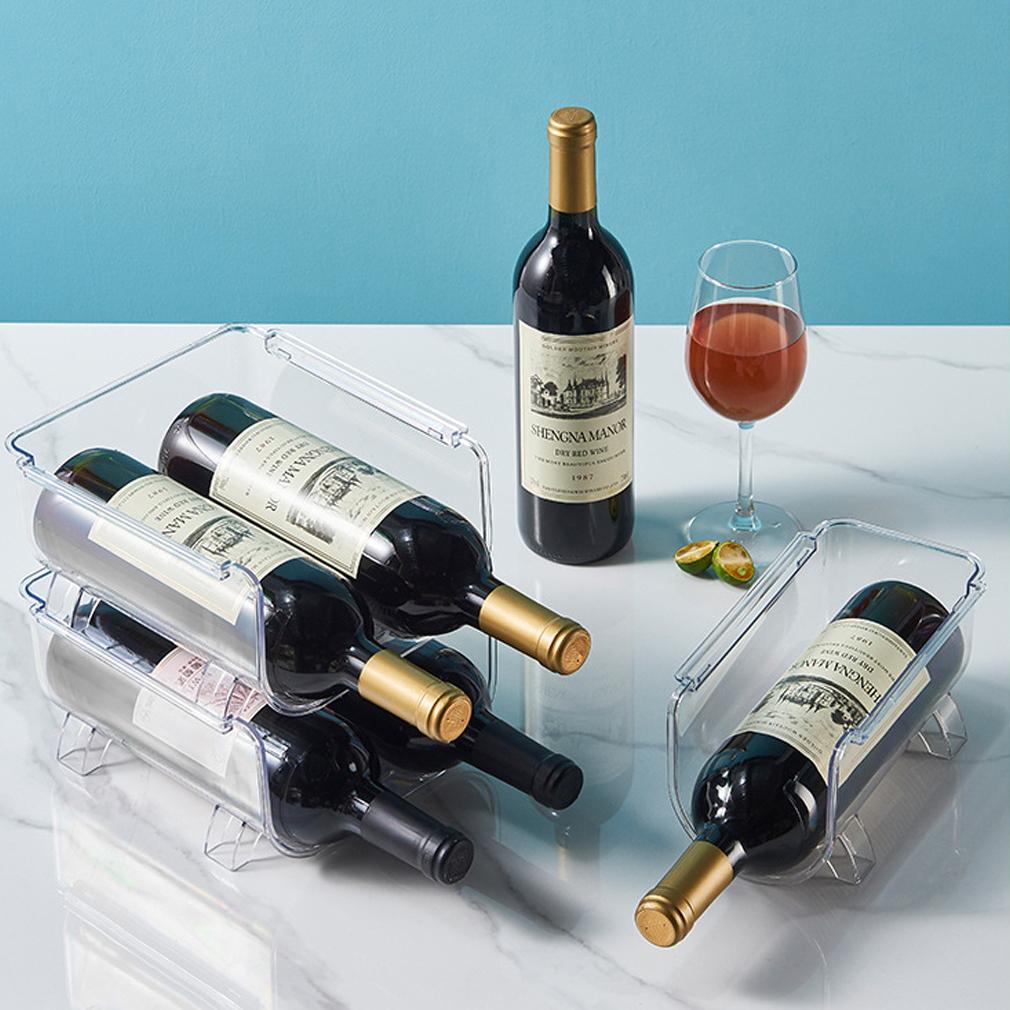 Bottle Stack Stackable Water Bottle Organizer, Wine Rack for Kitchen Fridge Organization and Storage
Specs and Features

VERSATILE STORAGE SOLUTION: Our thoughtfully designed water bottle organizer accommodates a wide range of containers, including water bottles, tumblers, thermoses, wine bottles, and other beverages.

INNOVATIVE STACKING DESIGN: Featuring a total of 4 layers, the water bottle holder racks can be used individually or stacked to optimize vertical storage.

MULTI-PURPOSE USAGE: This multi-purpose organizer is perfect for storing not only water bottles but also wine, bottled beverages, and fitness drinks.

DURABLE AND SAFE MATERIAL: Crafted from clear, BPA-free, shatter-resistant plastic, this food-grade organizer is built to last. Easy to clean with mild soap and water, it is not dishwasher-safe.

UNIQUE AND USER-FRIENDLY DESIGN: Boasting a patented design, our water bottle organizer provides a practical, no-fuss storage solution. No tools or installation are required – simply stack the racks in seconds.

DIMENSION: Length = 19, Breath = 20, Height = 10

The ultimate organizer for your beverage bonanza! This quirky and versatile storage solution is here to transform your collection of water bottles, tumblers, thermoses, wine bottles, and more into a harmoniously organized spectacle.

Prepare to be amazed by our out-of-this-world stacking design! You can use each rack individually or stack them up to unleash the full power of vertical storage. Say goodbye to bottle chaos and hello to the captivating orderliness of our ingenious organizer.

But wait, there's more! This multi-purpose marvel isn't just limited to water bottles. It's a master of all things beverage-related. Store your favorite wines, bottled beverages, and soft drinks with ease and flair.

Crafted from ultra-durable, clear, and BPA-free plastic, this organizer is sturdy and safe. It's practically indestructible! Cleaning is a breeze too - grab some mild soap and water (no dishwashers allowed, it likes its spa time).