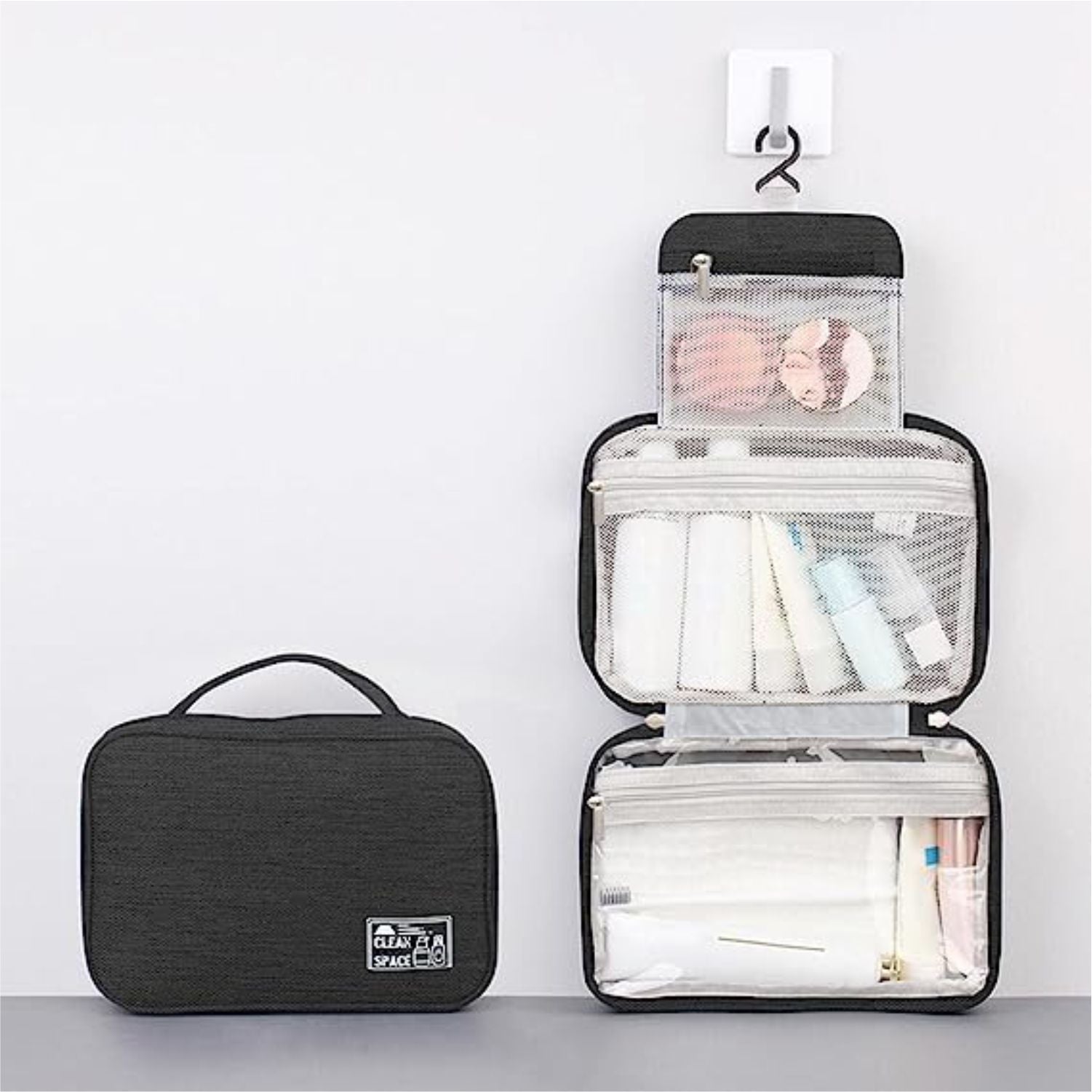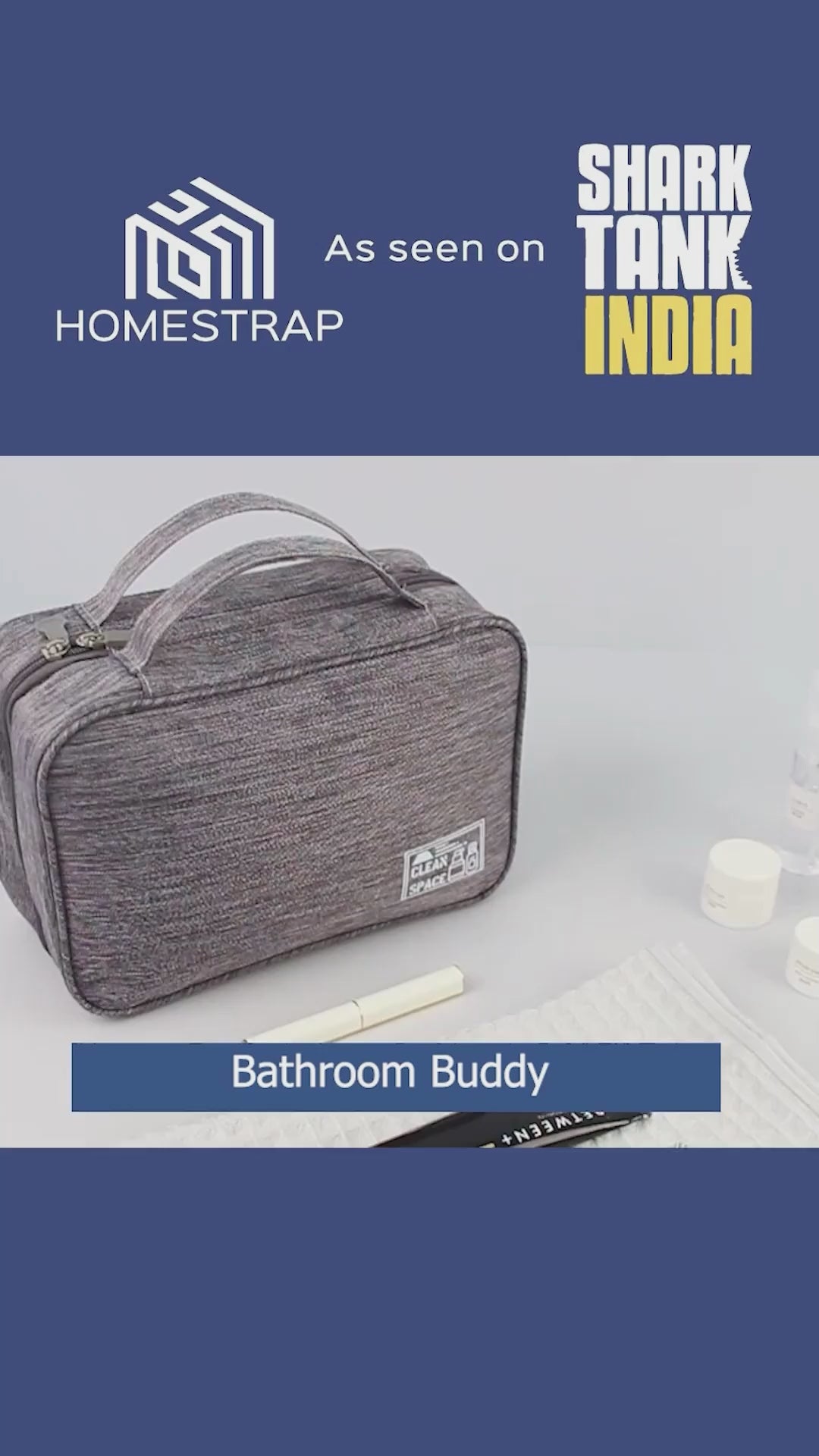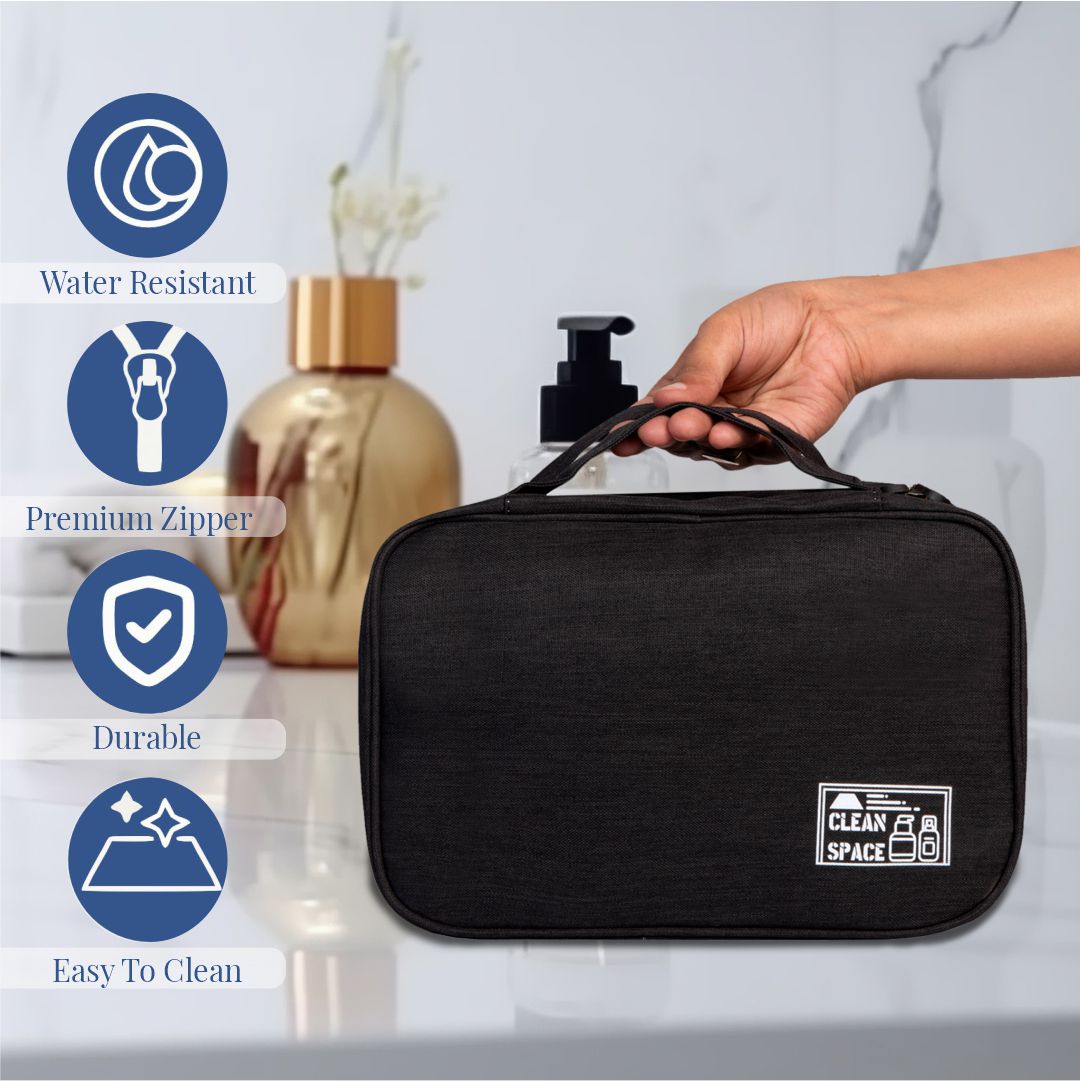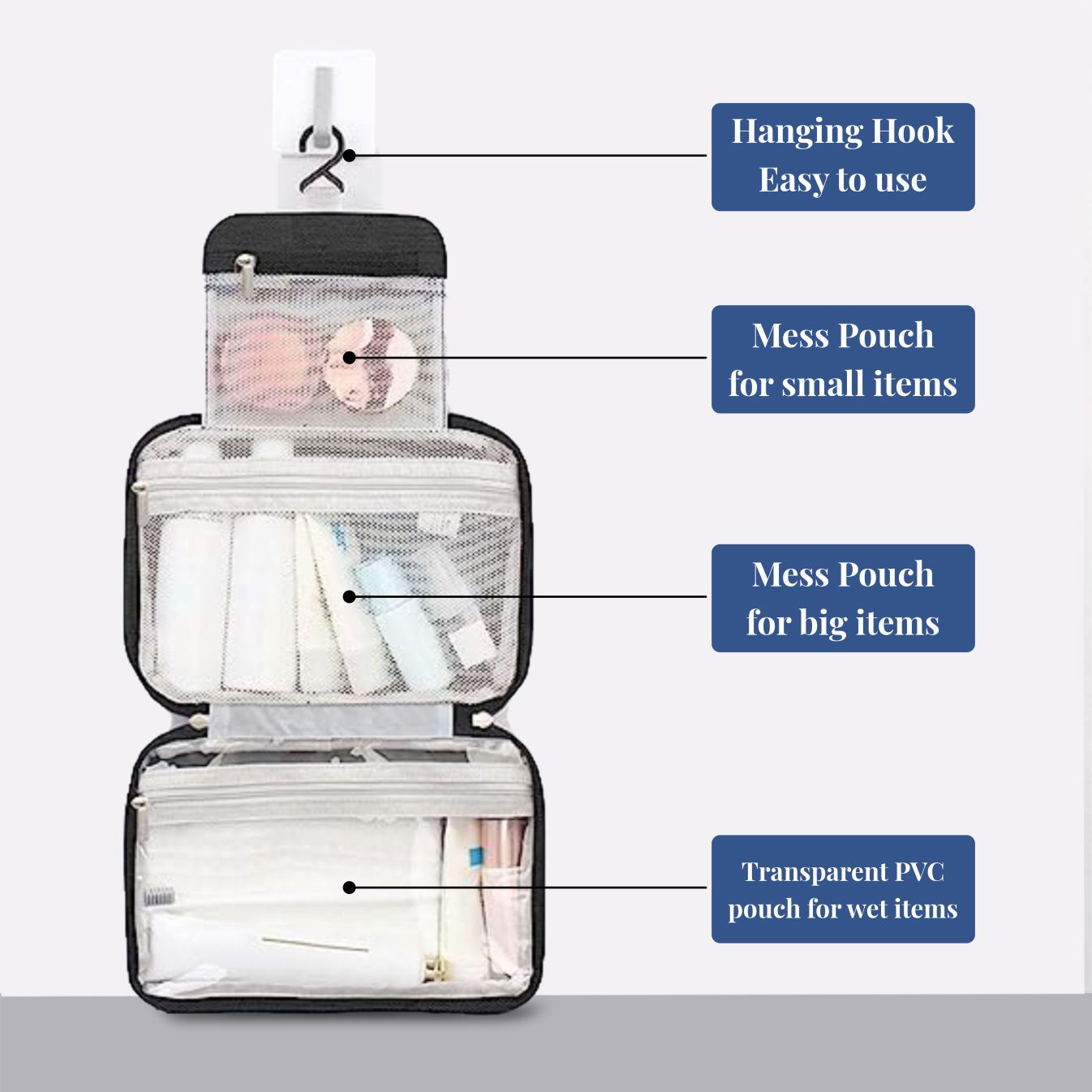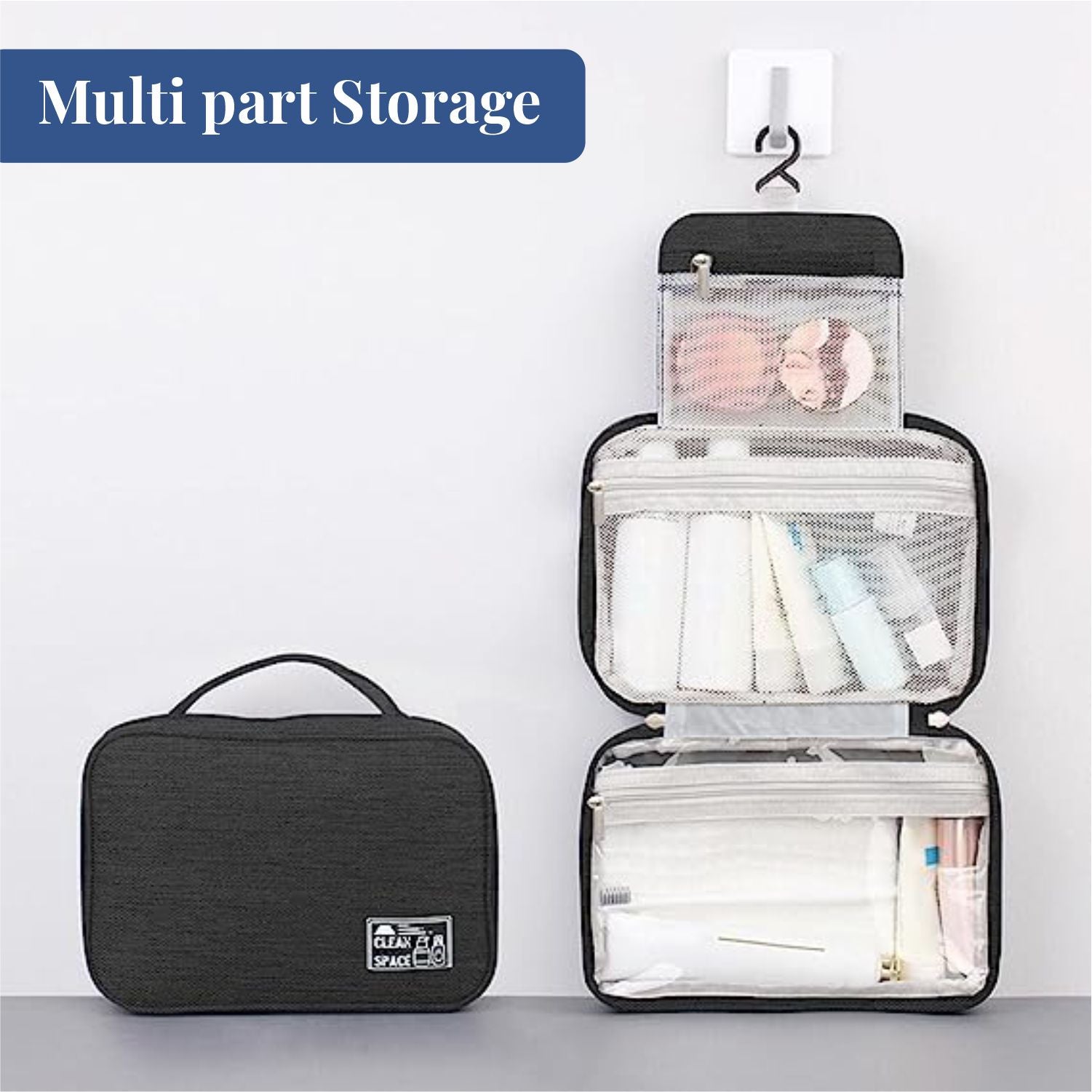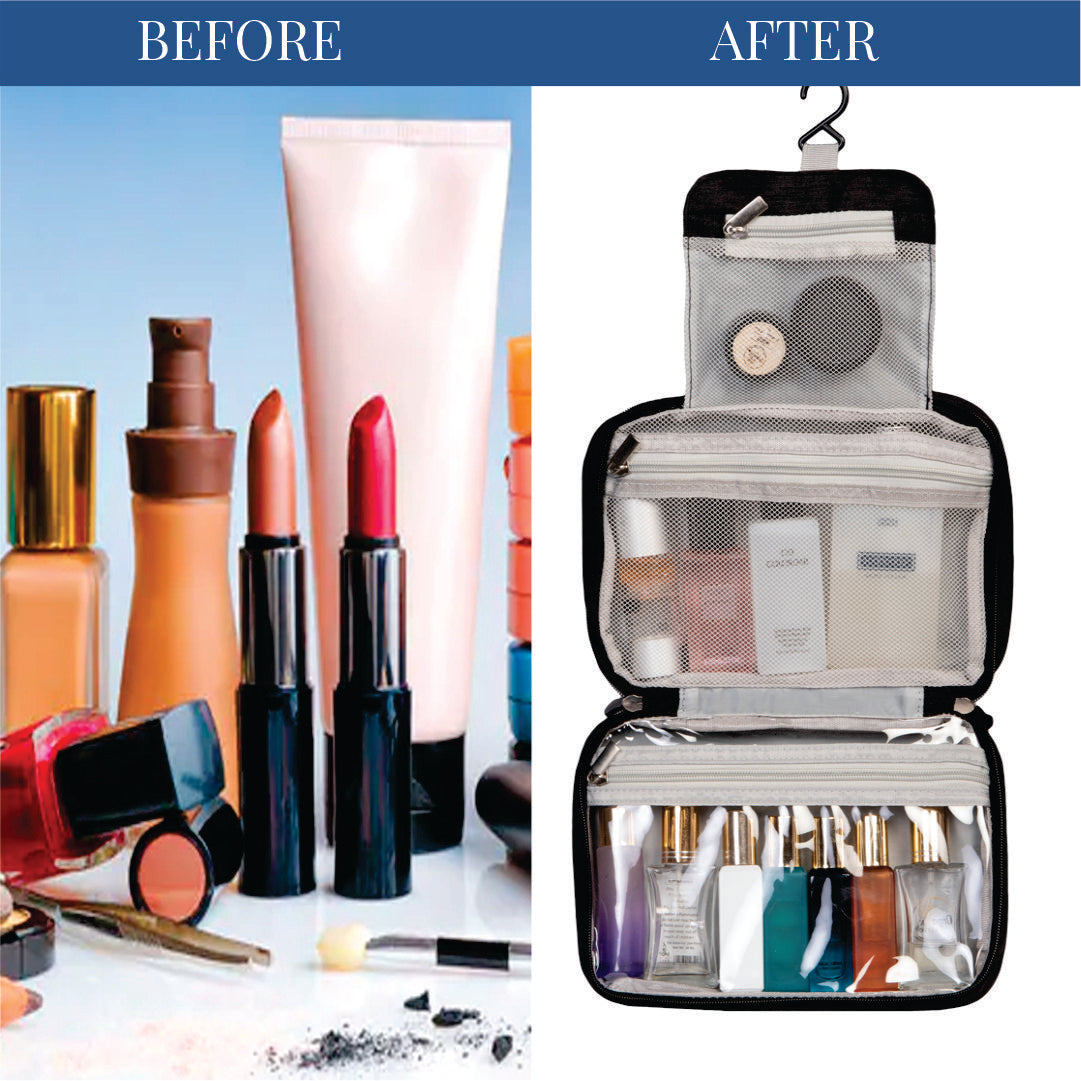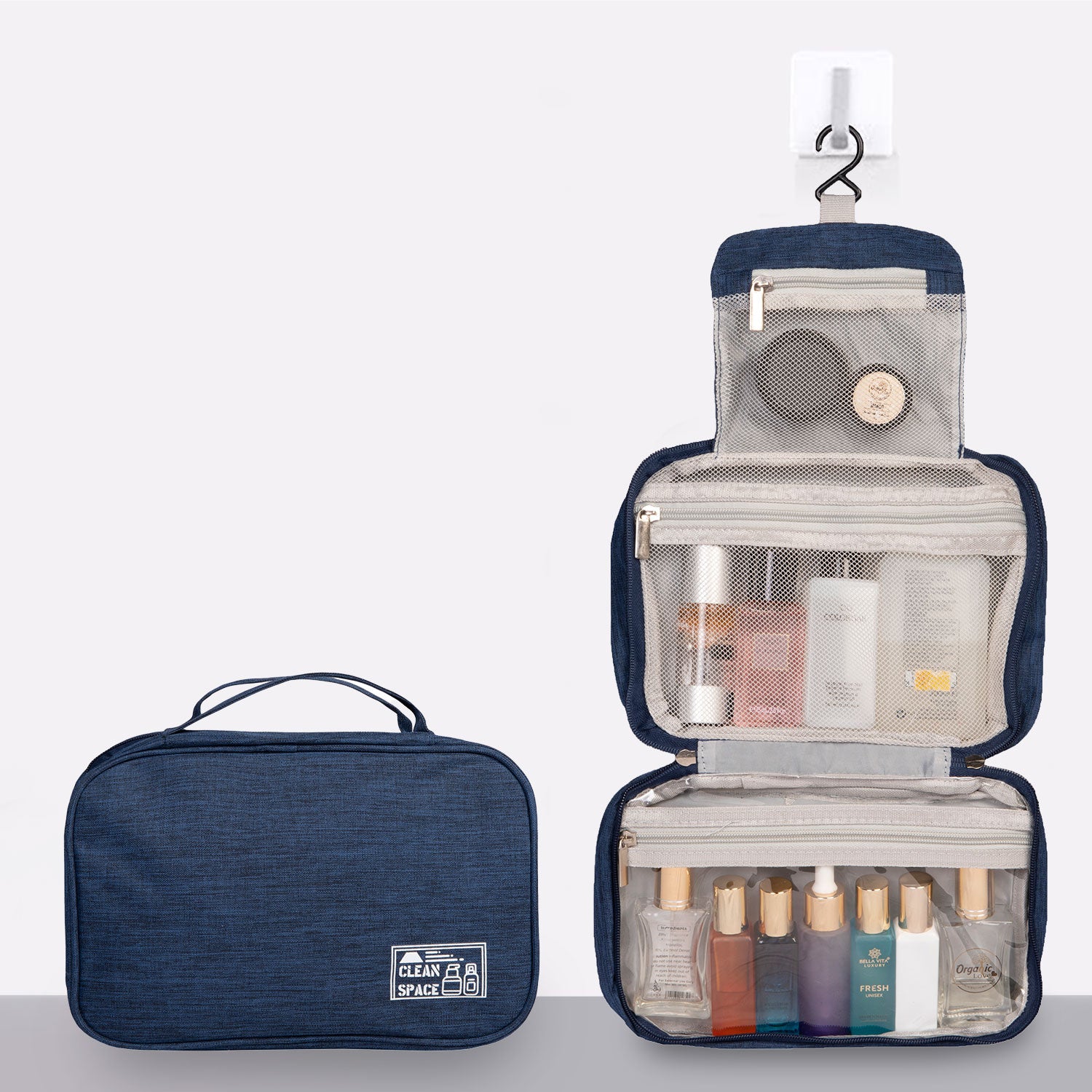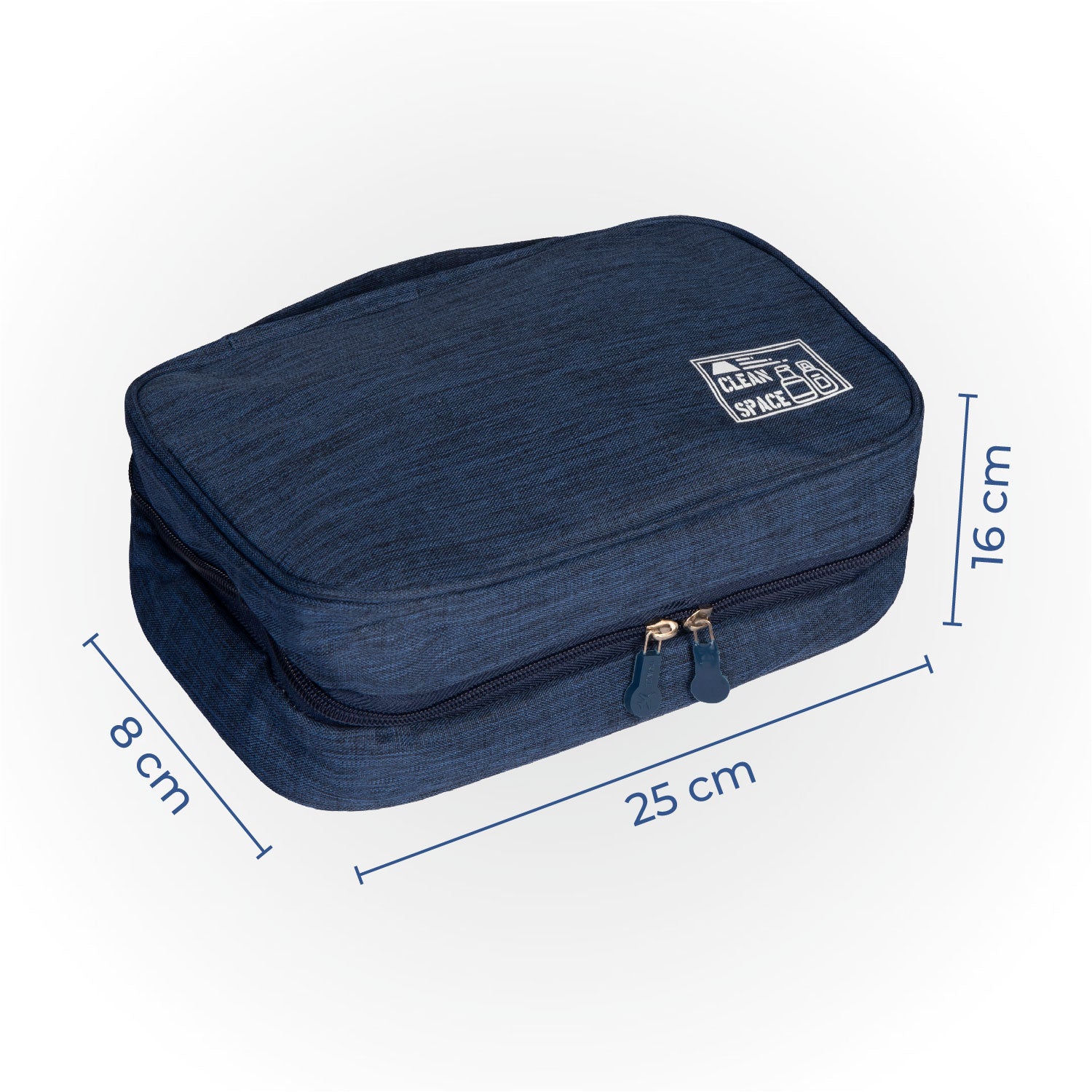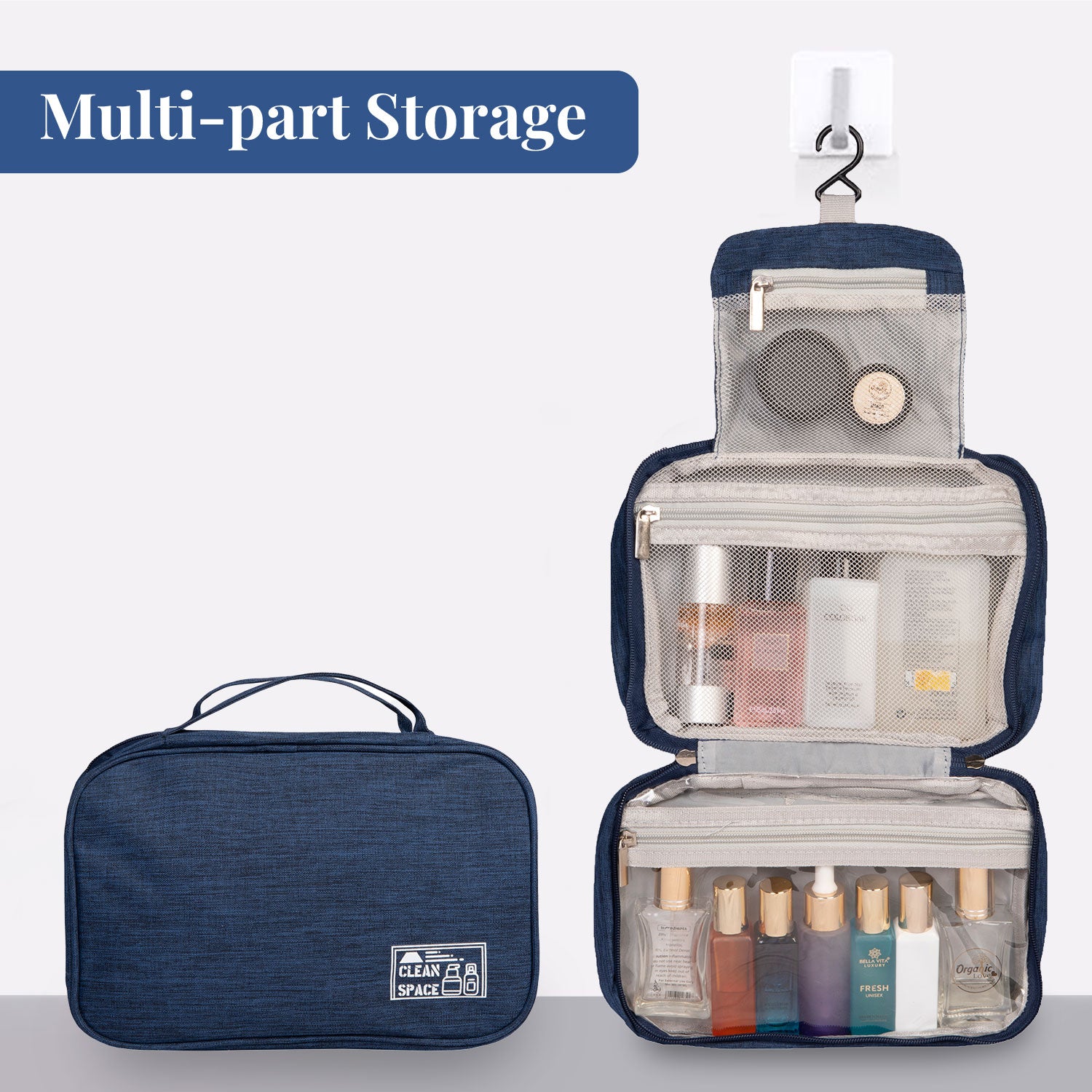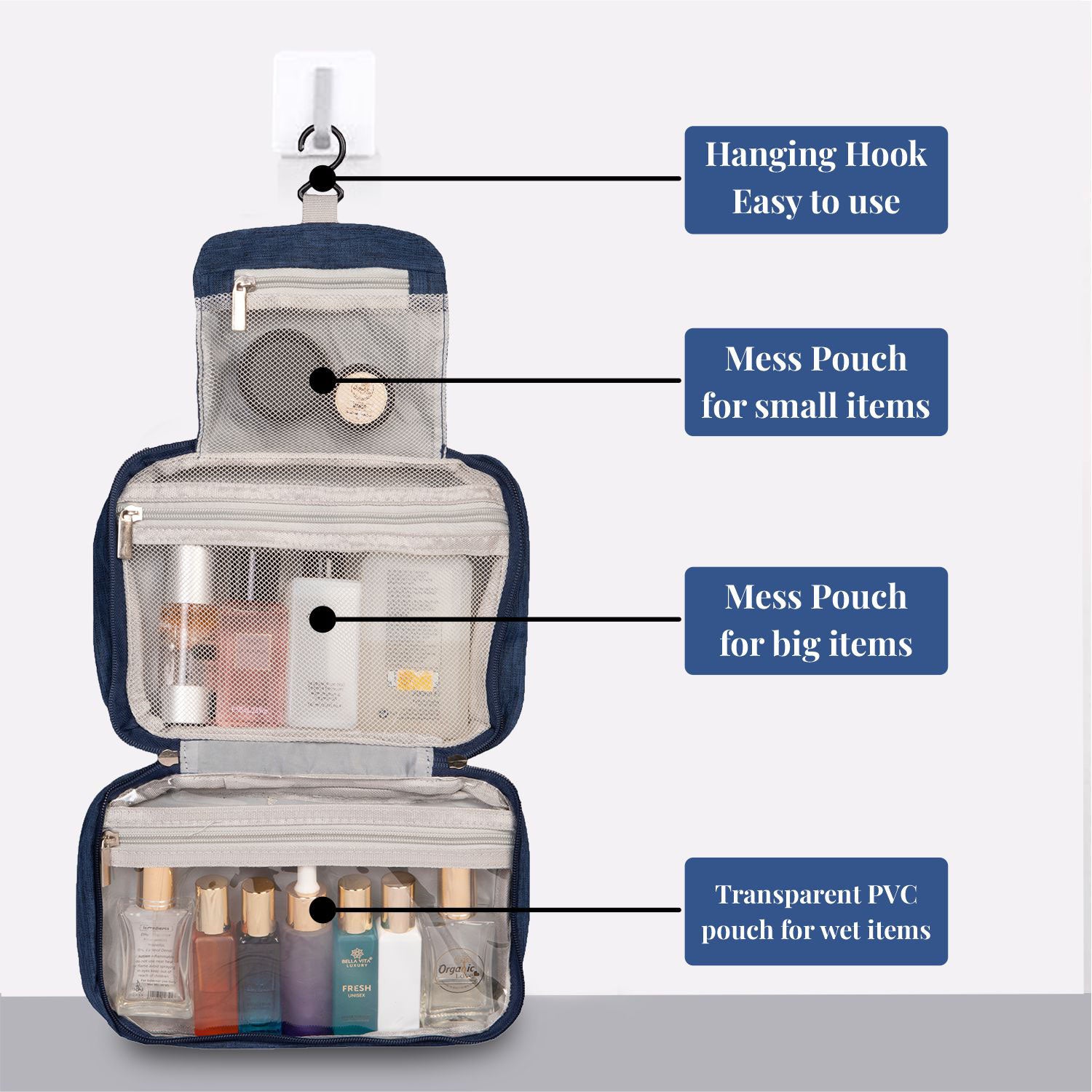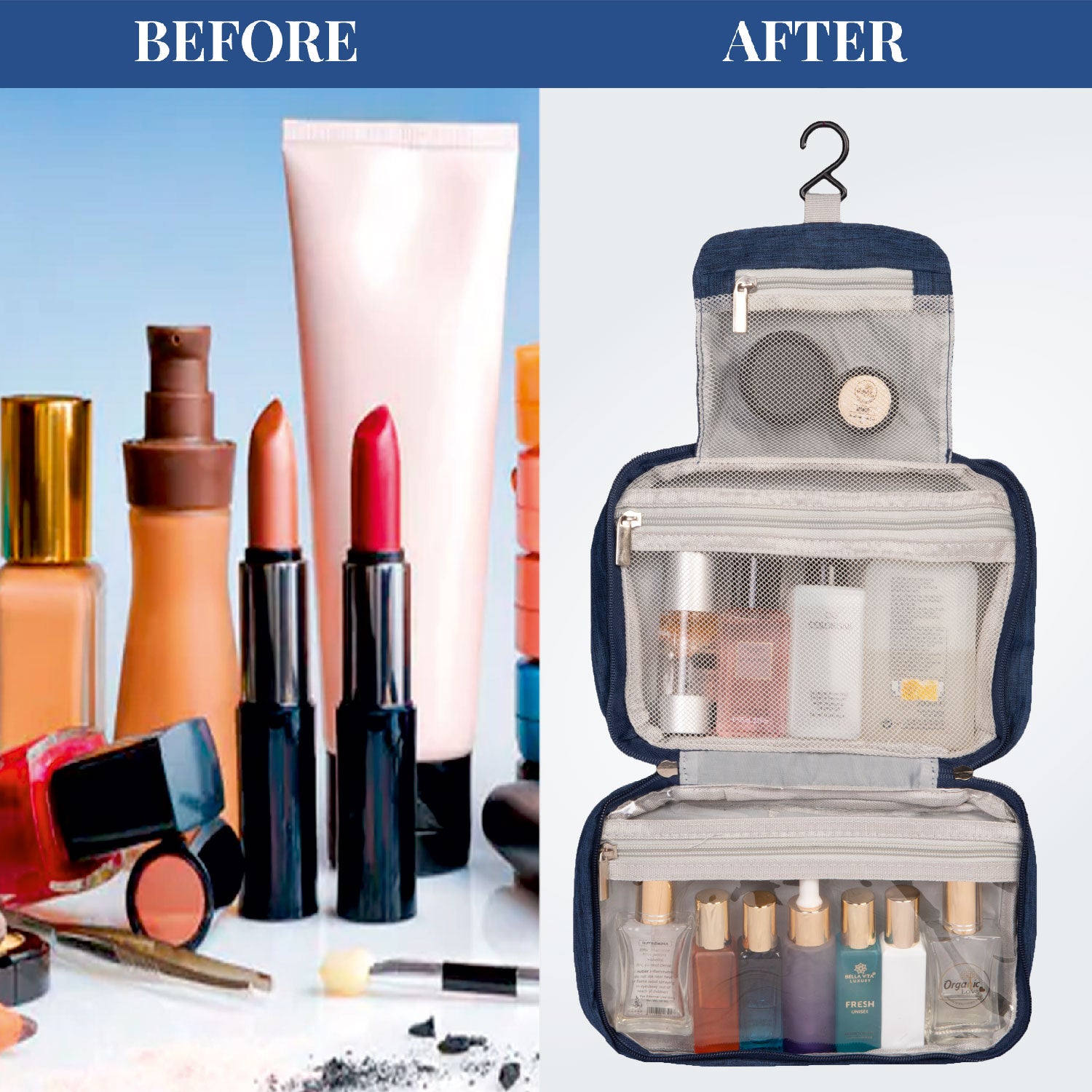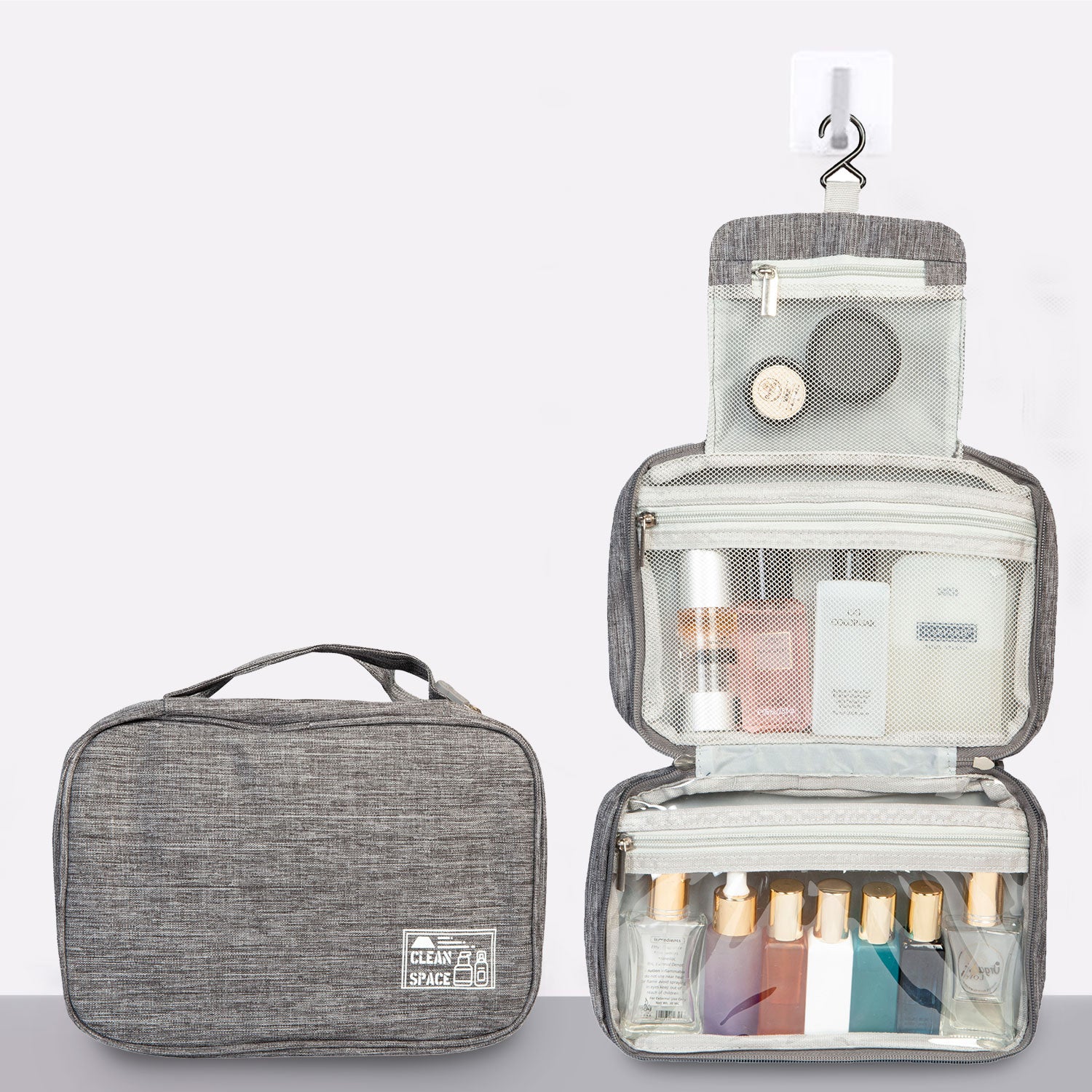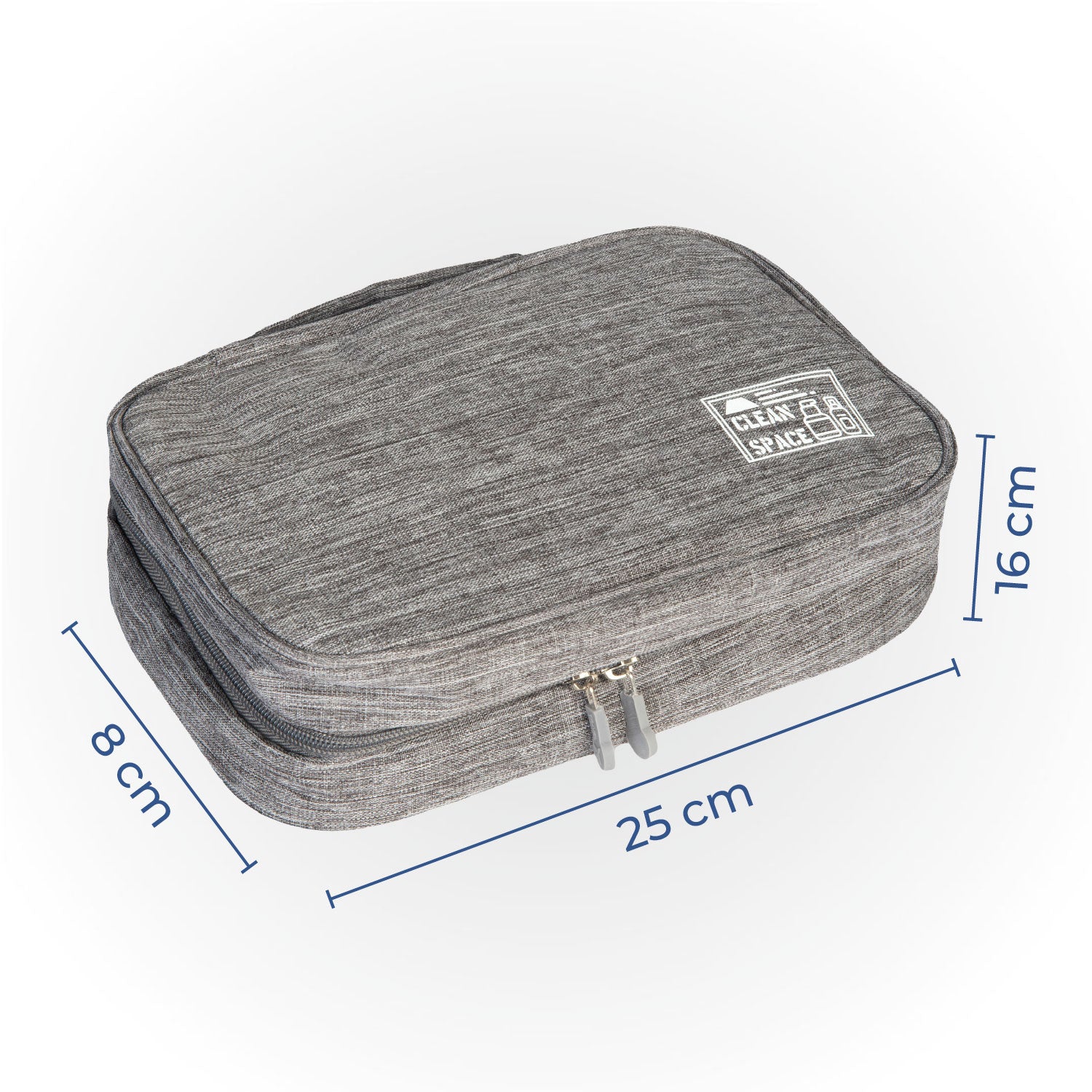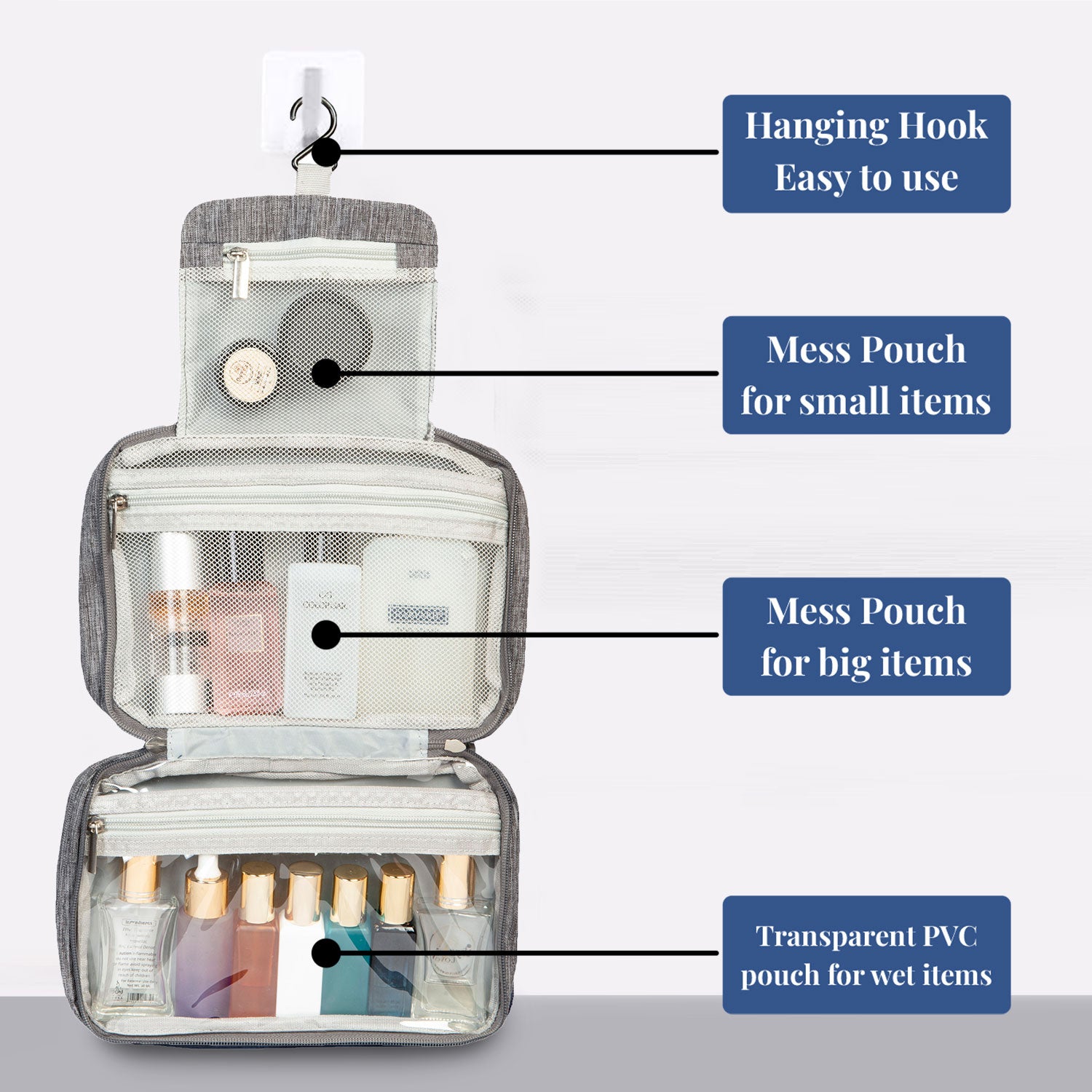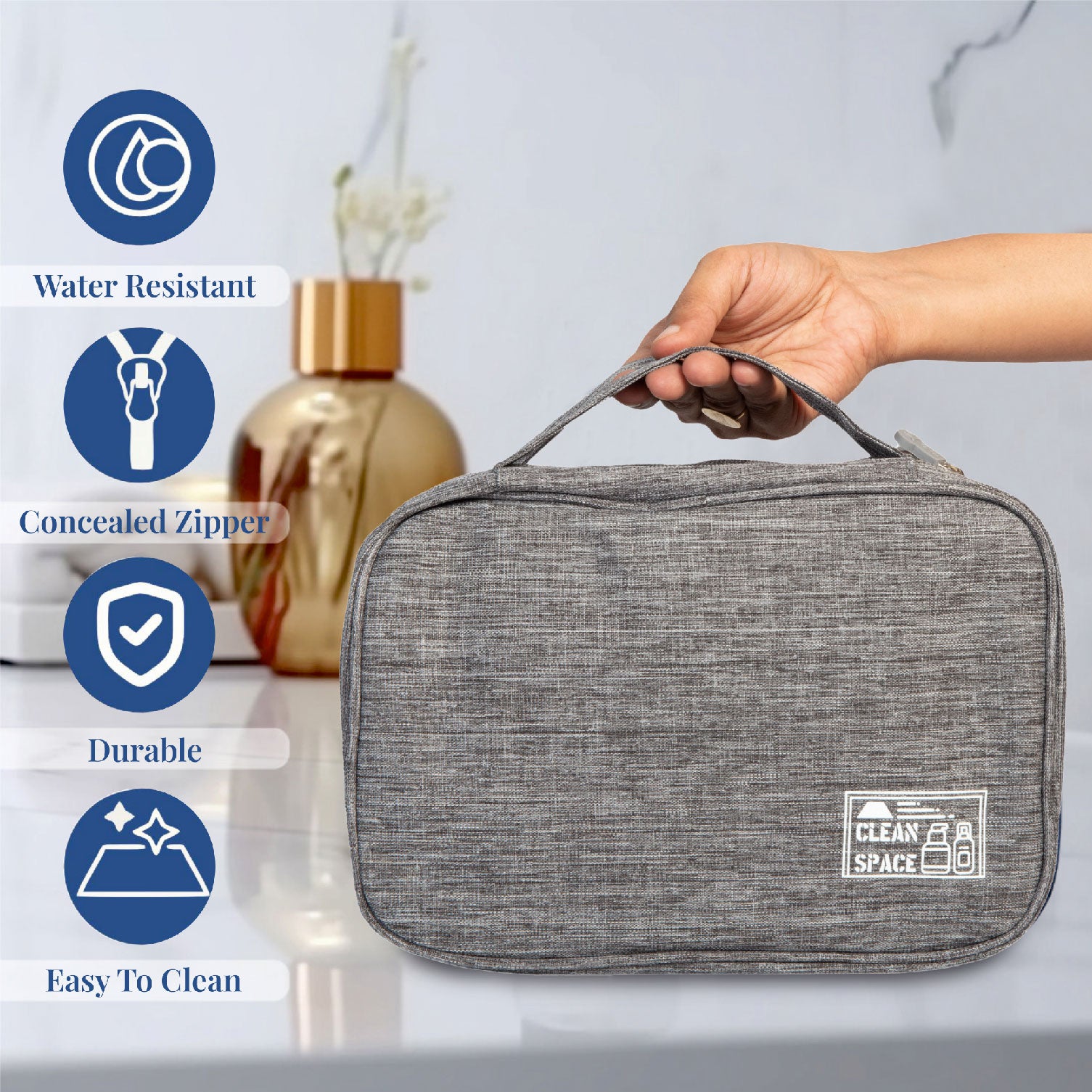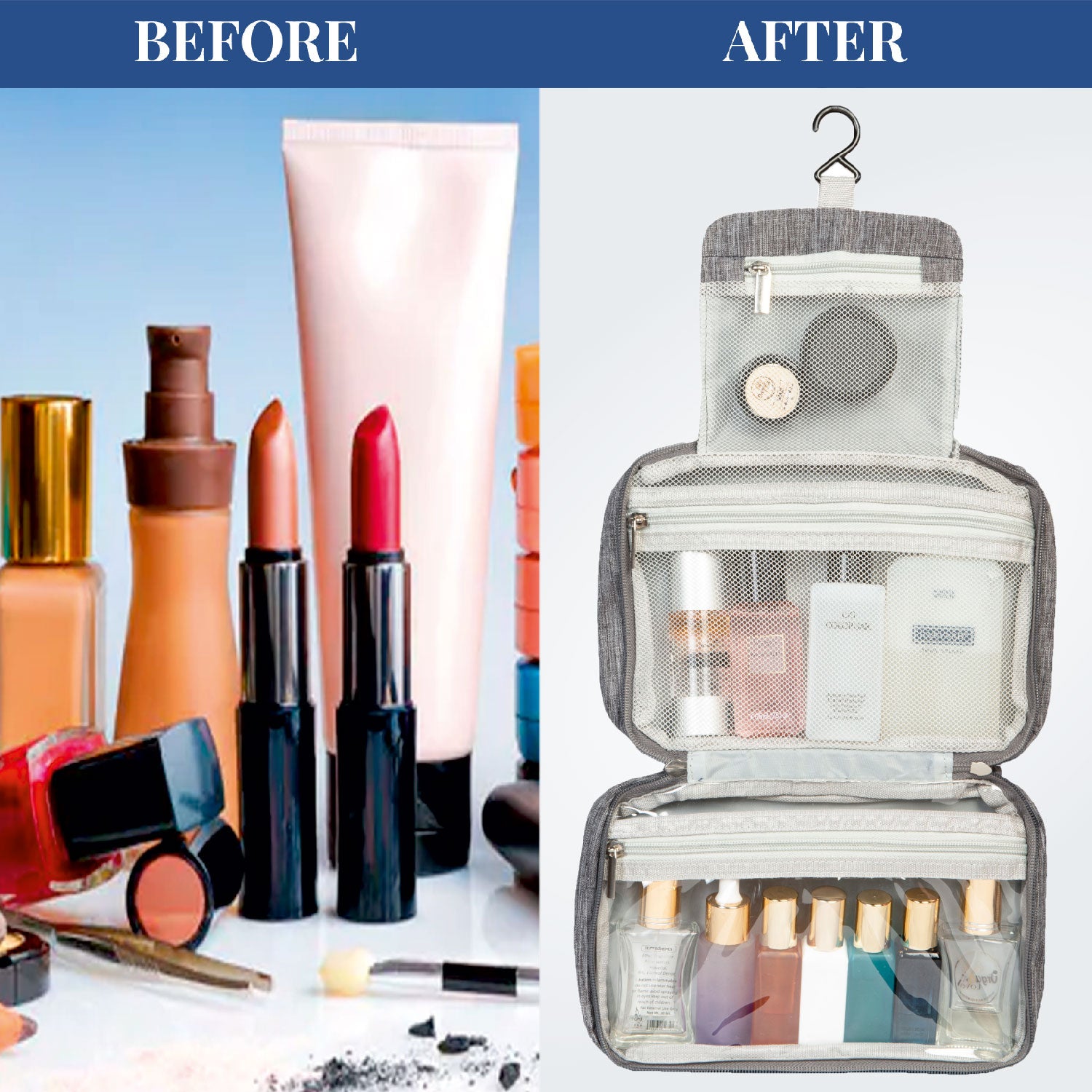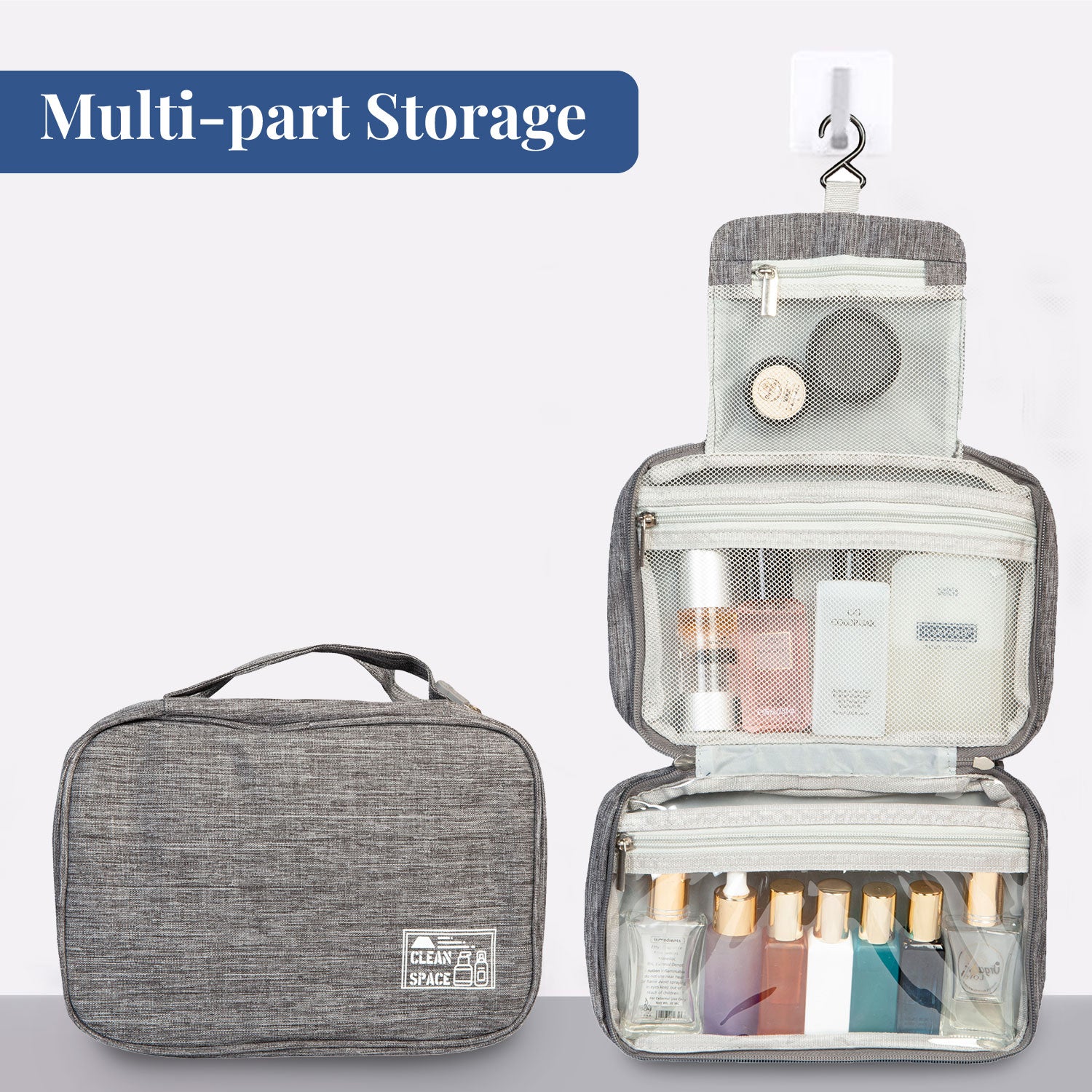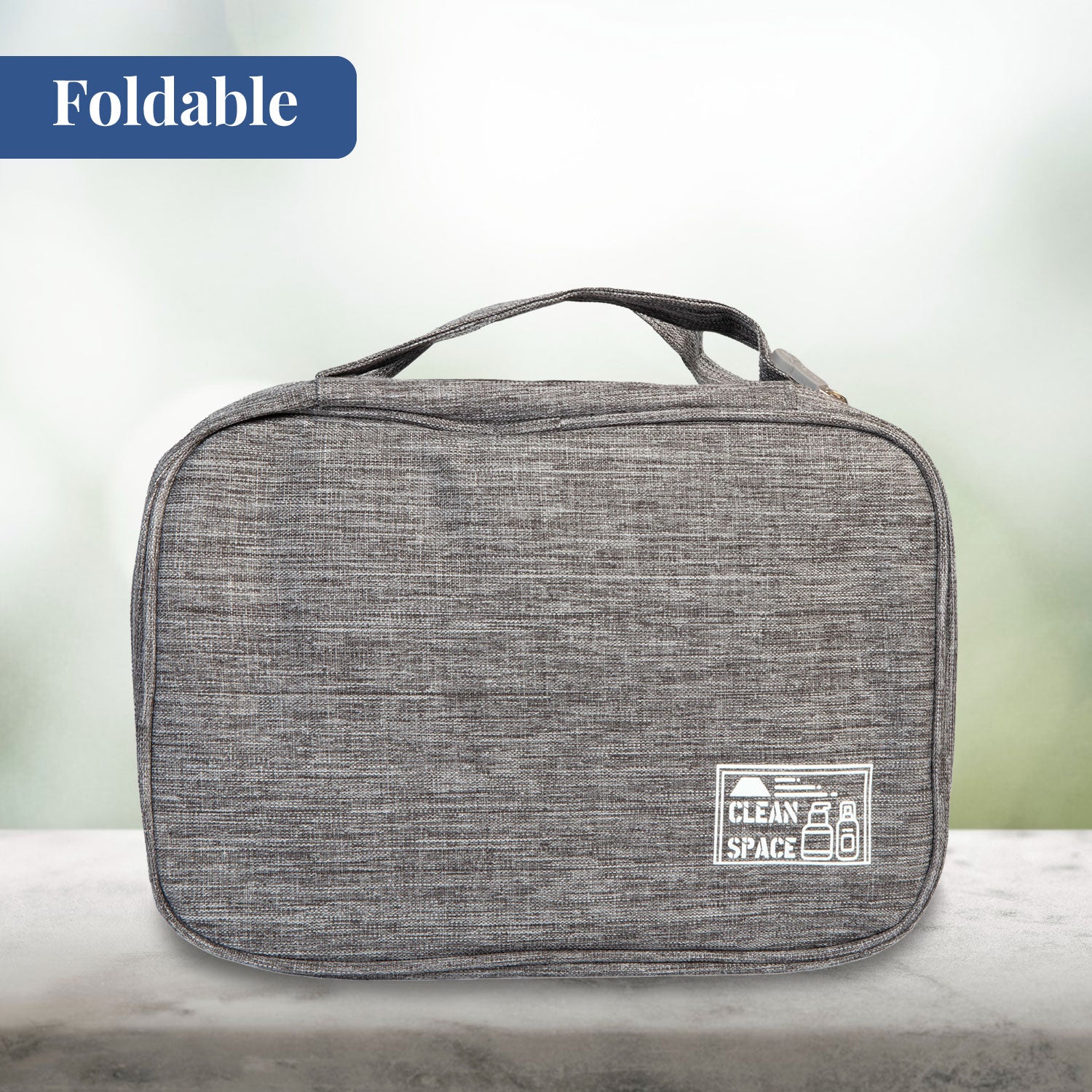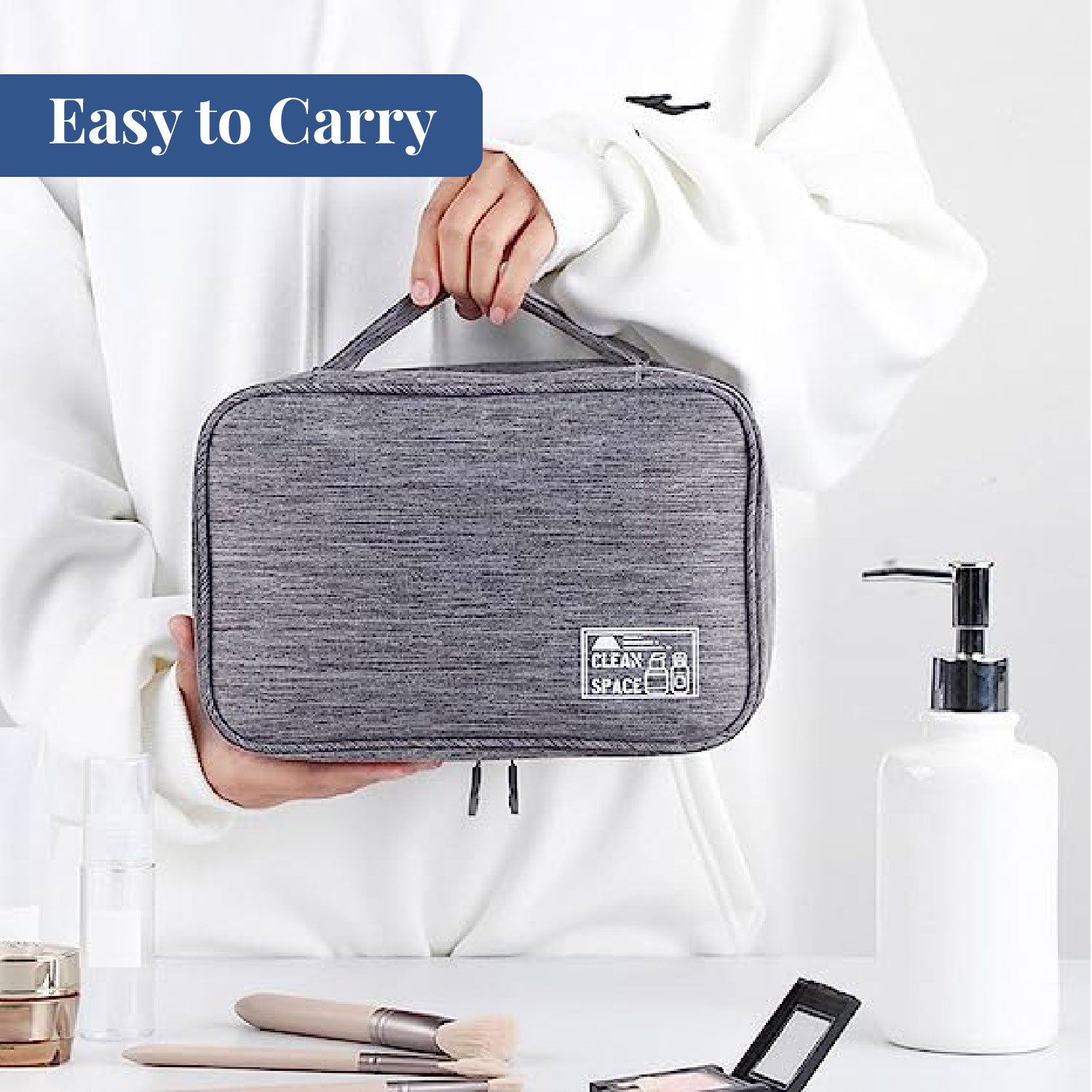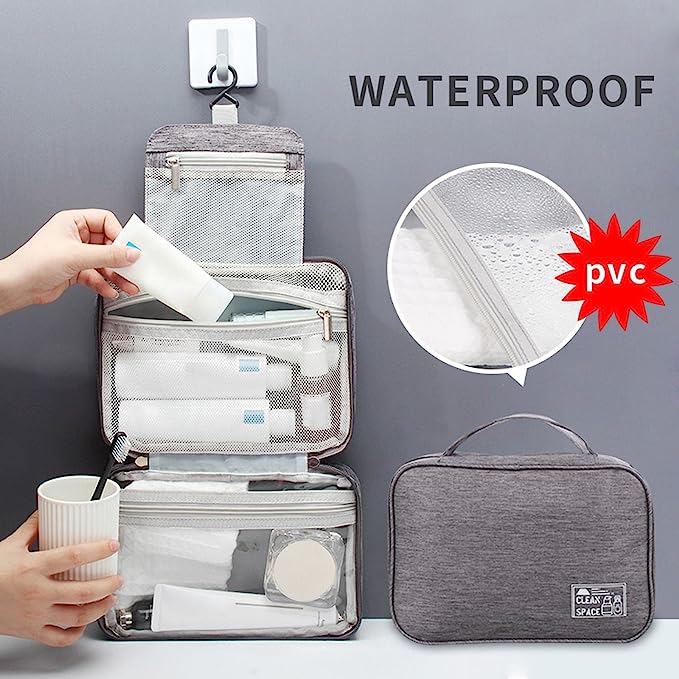 Bathroom Buddy | Hanging Cosmetic Toiletry Organizer Bag
Specs & features:

Material: Polyester 300D
Dimensions:47 cm length, 25cm breadth, and 4cm height
The wash bag has 3 compartments, 1 transparent and 2 mesh compartments. The bag has a handle and hook for easy carry and a hanging facility inside the bathroom or room.
Premium quality fabric, mesh, and zipper. Durable, Scratch proof, large capacity, and water-repellent, you can also fold it up and put it into your suitcase, it doesn't take up lots of space.
The wash bag can neatly organize your large/small skin-care products, cosmetics, lotion, shampoo, conditioner, toothbrushes, and other items you need. Great for home use, travel, and business trip

Introducing our Large Capacity Travel Bag, the perfect companion for men or women on the go. This portable cosmetic bag is designed to keep all your makeup essentials organized and easily accessible wherever you are. Made from durable polyester 300D material, this toiletry bag is built to withstand the rigors of travel and everyday use. The spacious interior of the makeup travel bag provides ample storage space for your makeup items, skincare products, and accessories. The bag features a mesh divider, allowing you to separate and organize your items efficiently. No more digging through a cluttered bag to find what you need! With its convenient handle, this makeup storage bag is easy to carry and transport. Whether you're heading out for a weekend getaway or a long vacation, this bag is designed to make your travel experience hassle-free. It's also a great bathroom buddy, keeping all your toiletries in one place. The large hanging handbag organizer allows you to hang the bag for easy access to your essentials, saving valuable counter space.