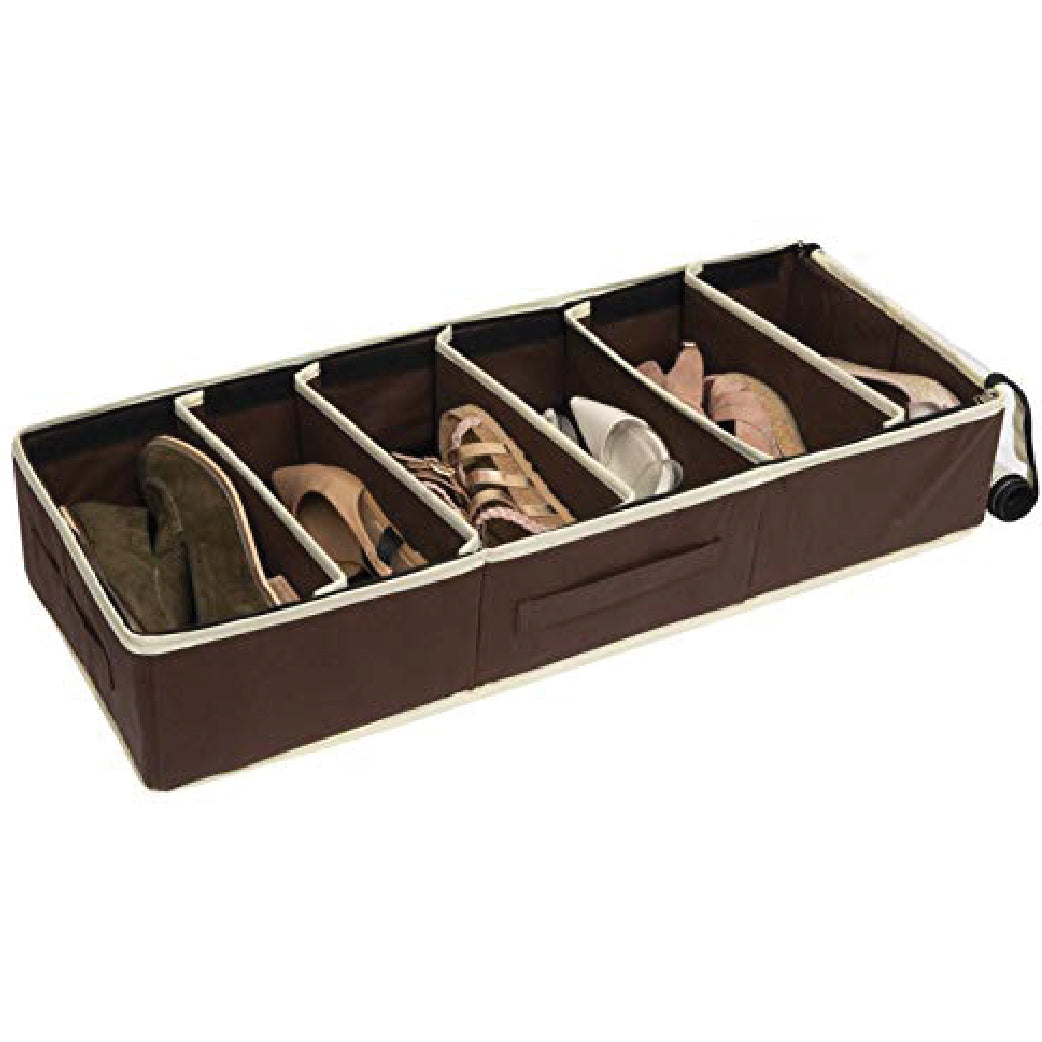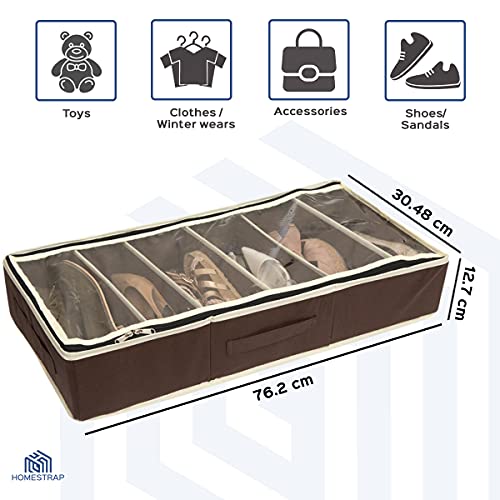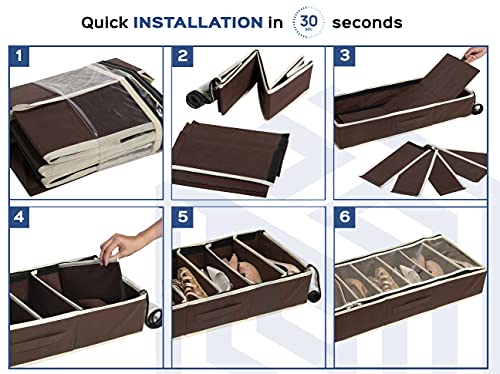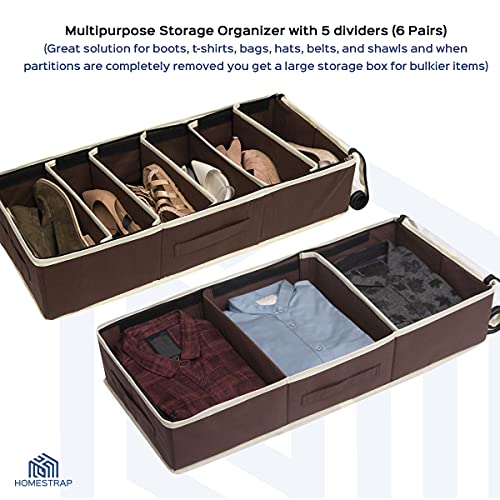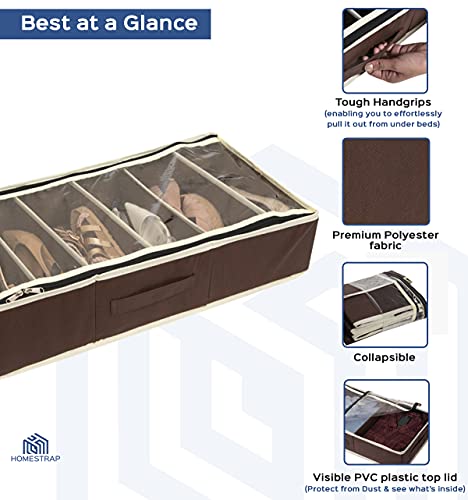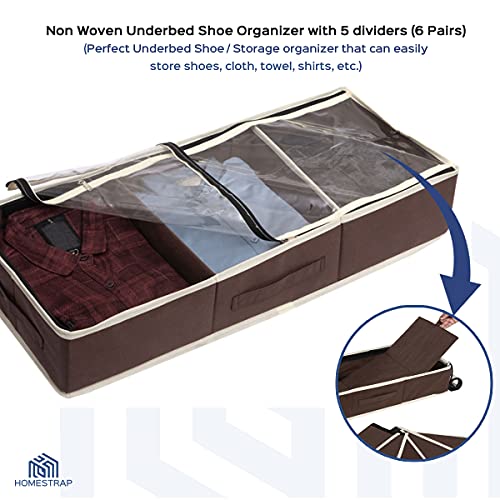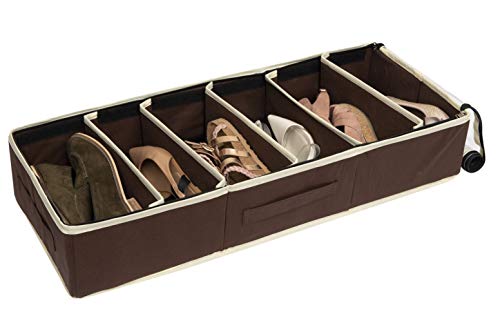 6 Section Footwear Underbed Organizer | Foldable
Specs & Features:


Material: Non-Woven
Dimensions: (L) 76.2cm, (W) 30.48cm, (H) 12.7cm
Shoe Storage bag for underbed or wardrobe
Front window for clear & quick vision
Handles for easy lifting
Foldable, Removable & Adjustable Dividers
Closure: Zipper
A Great Solution for Boots, T-Shirts, Bags, Hats, Belts, Towels, and Shawls.
Clean with a dry cloth only

Our shoe cover is the perfect solution for organizing and storing your footwear. Made of durable material, it protects your shoes from dust, dirt and moisture. The clear window design allows you to easily see the contents, while the premium quality zippered closure keeps your shoes secure and in place. Perfect for use in your closet, under the bed or in a storage container, this shoe cover will keep your shoes organized and in great condition for years to come. It has great features like removable dividers to create perfect compartments for 5 pairs of shoes. A great solution for boots, t-shirts, bags, hats, belts, and shawls. When partitions are completely removed you get a large storage box for bulkier items. The exterior of the organizer is constructed of ultra-sturdy board & heavy quality polyester fabric. The sides are rigid, so they will stand upright instead of flimsily collapsing. Reinforced seams to ensure it lasts you for years to come. The shoe cover can be used while traveling as well.