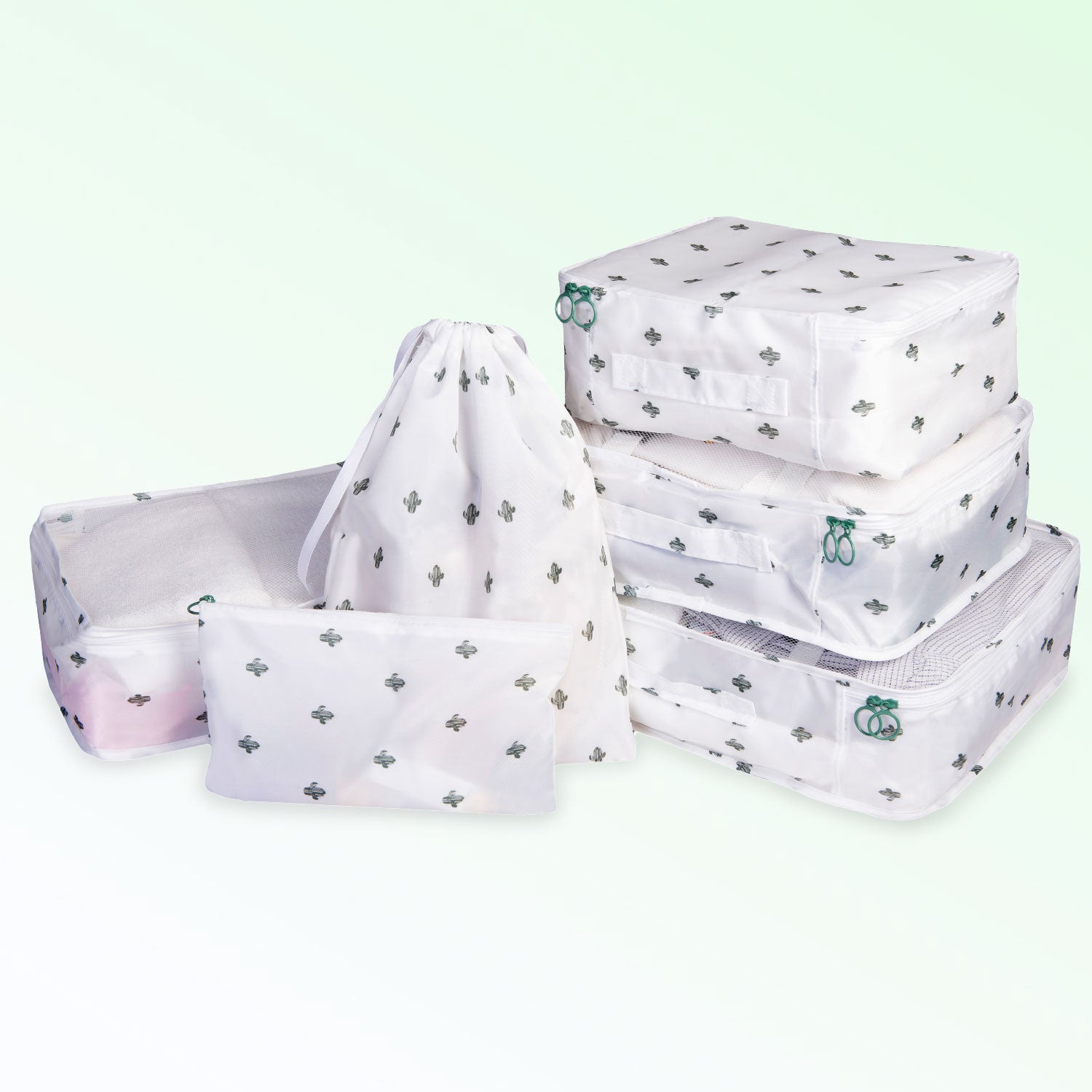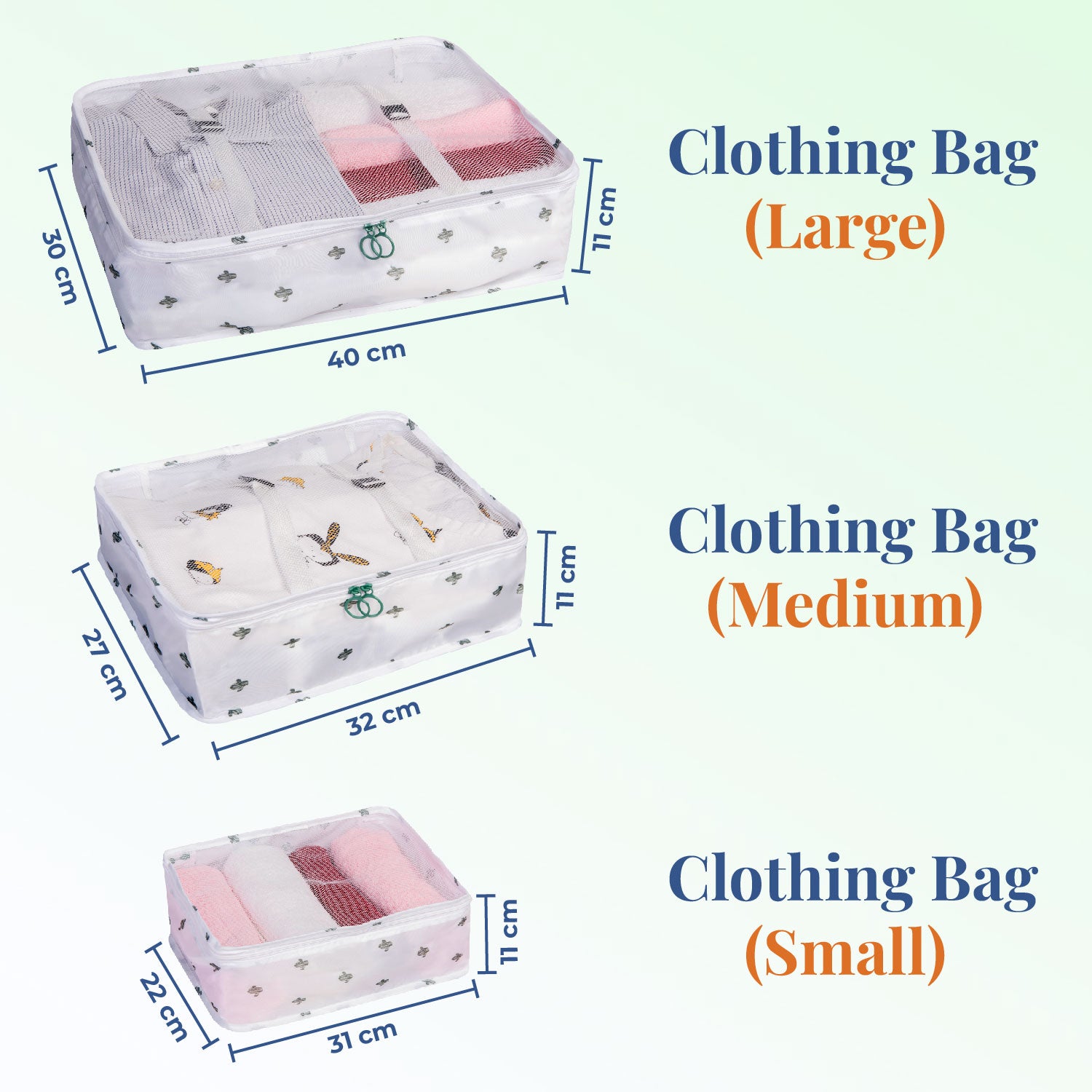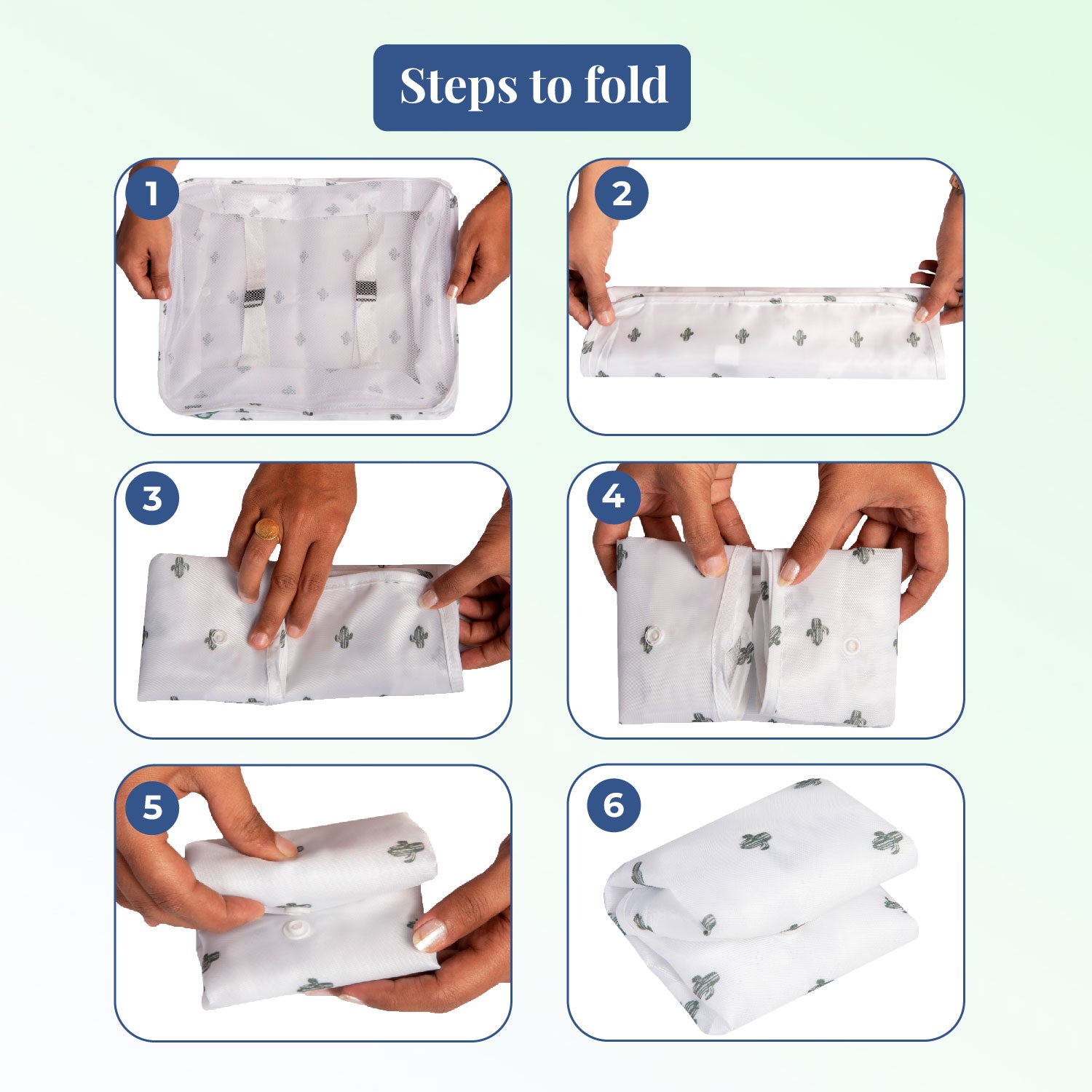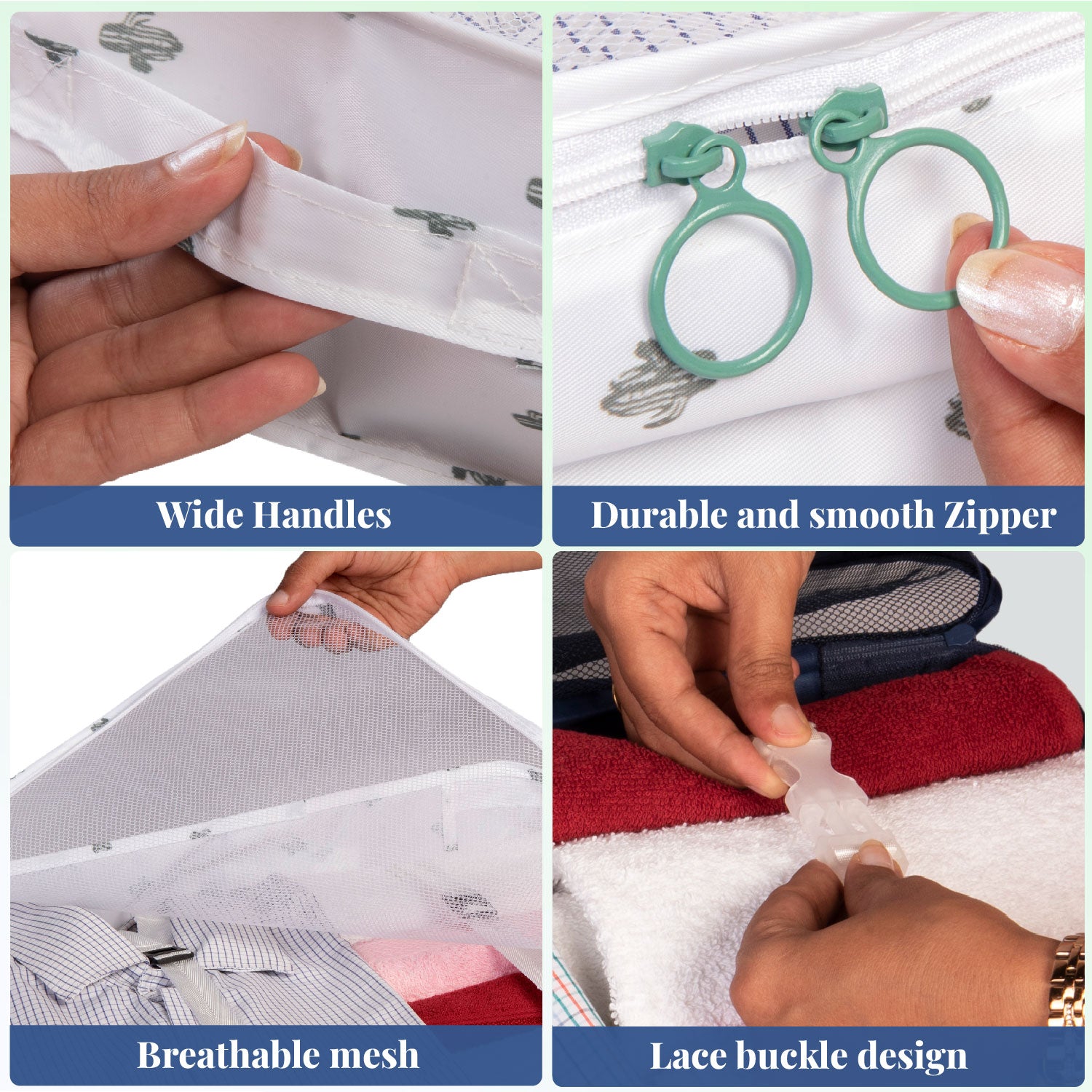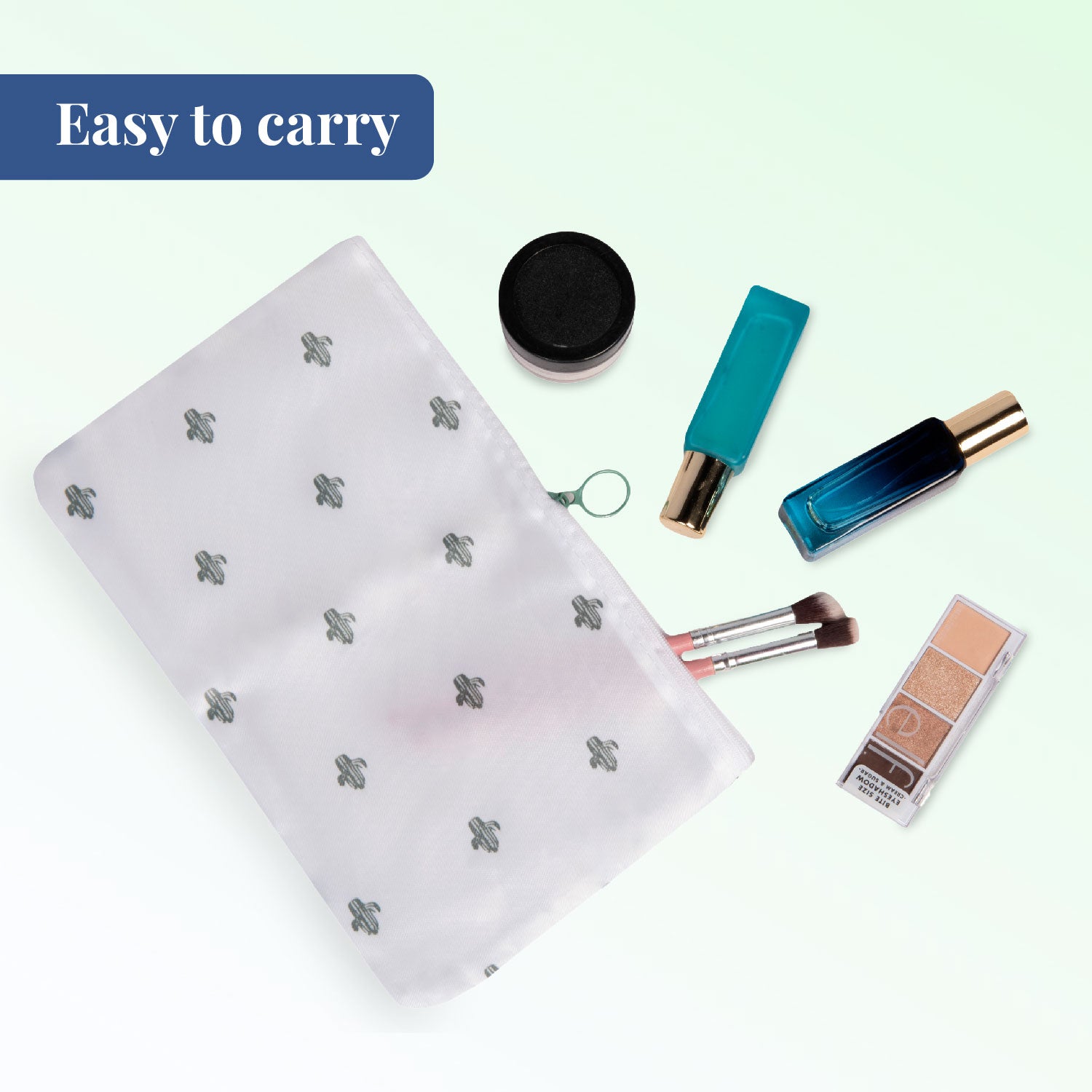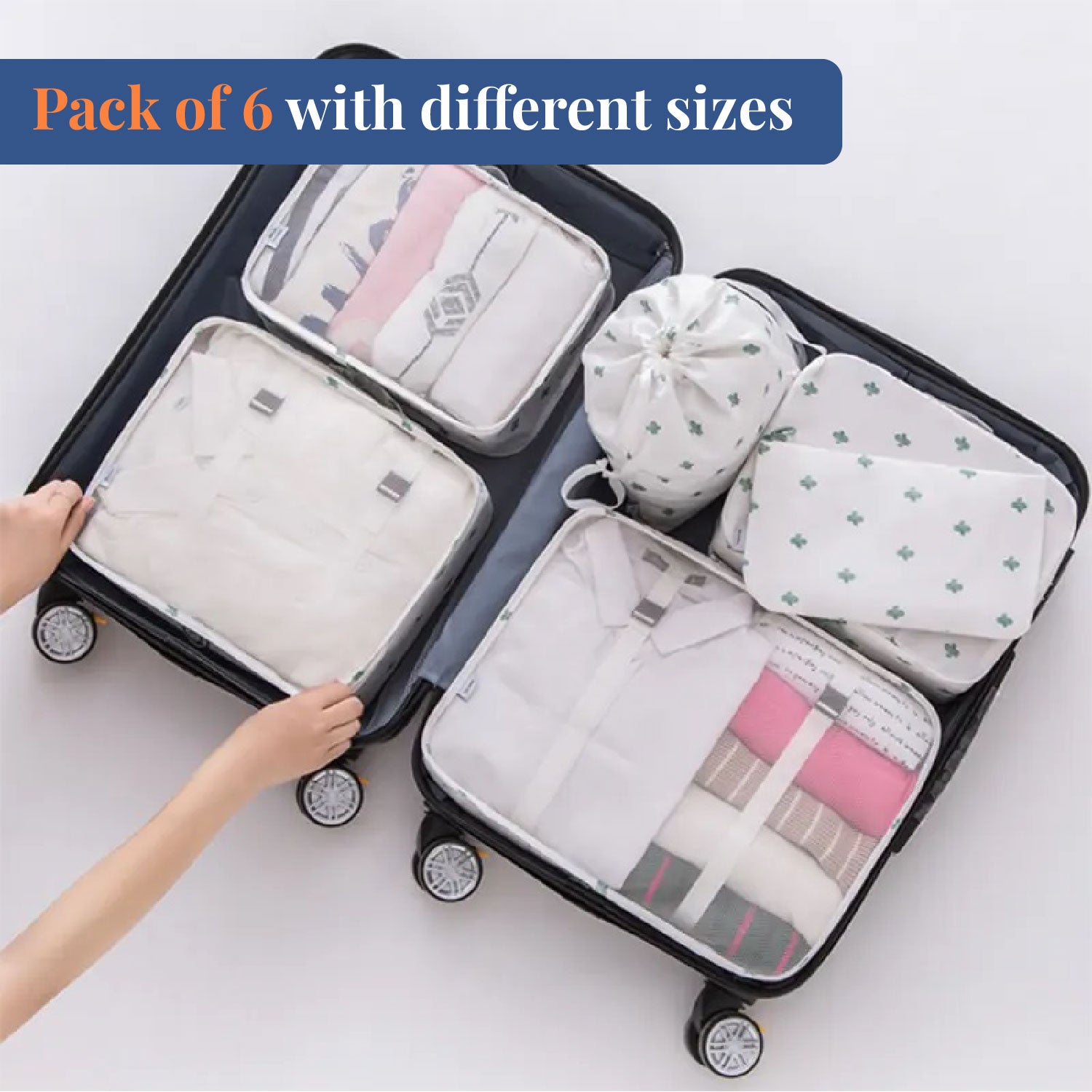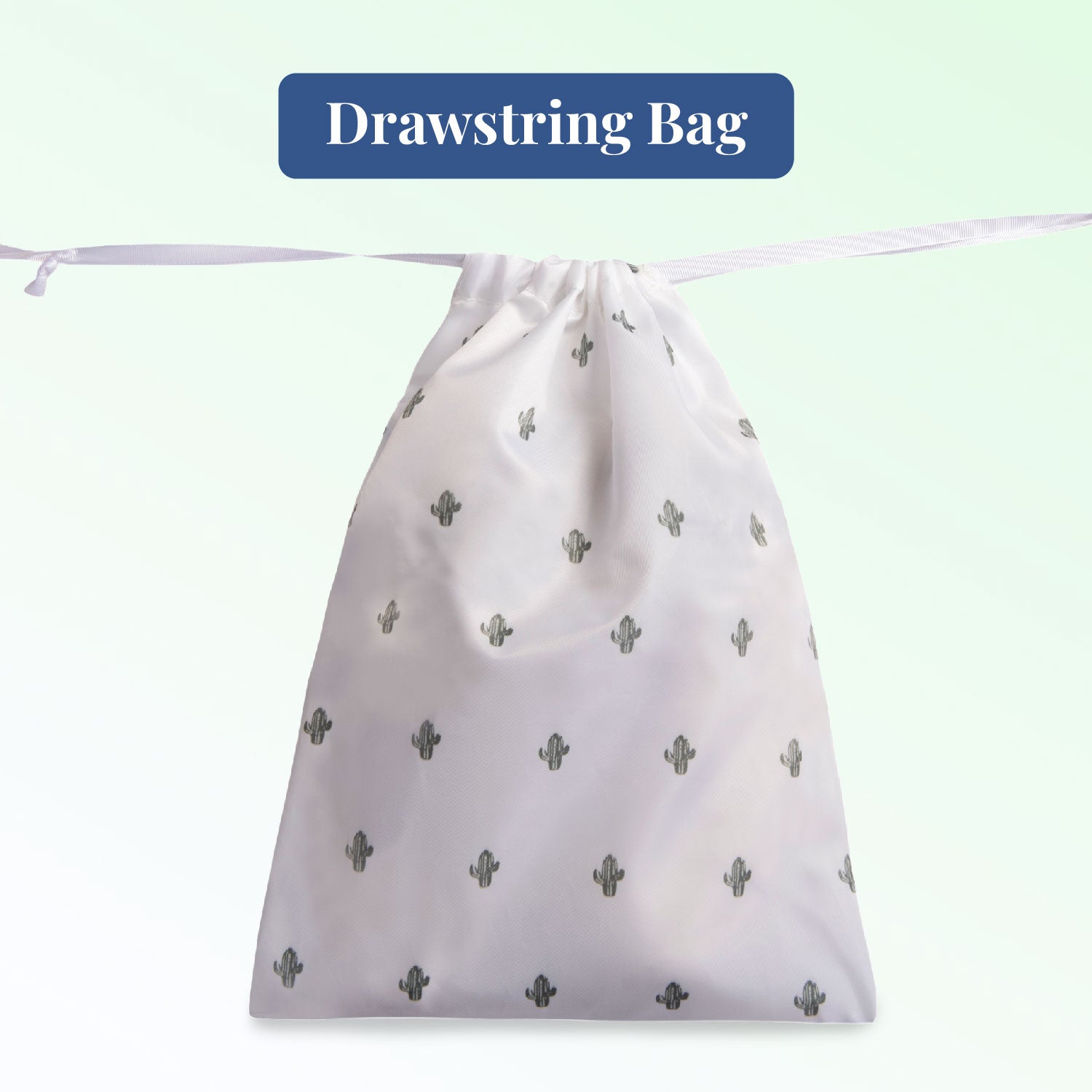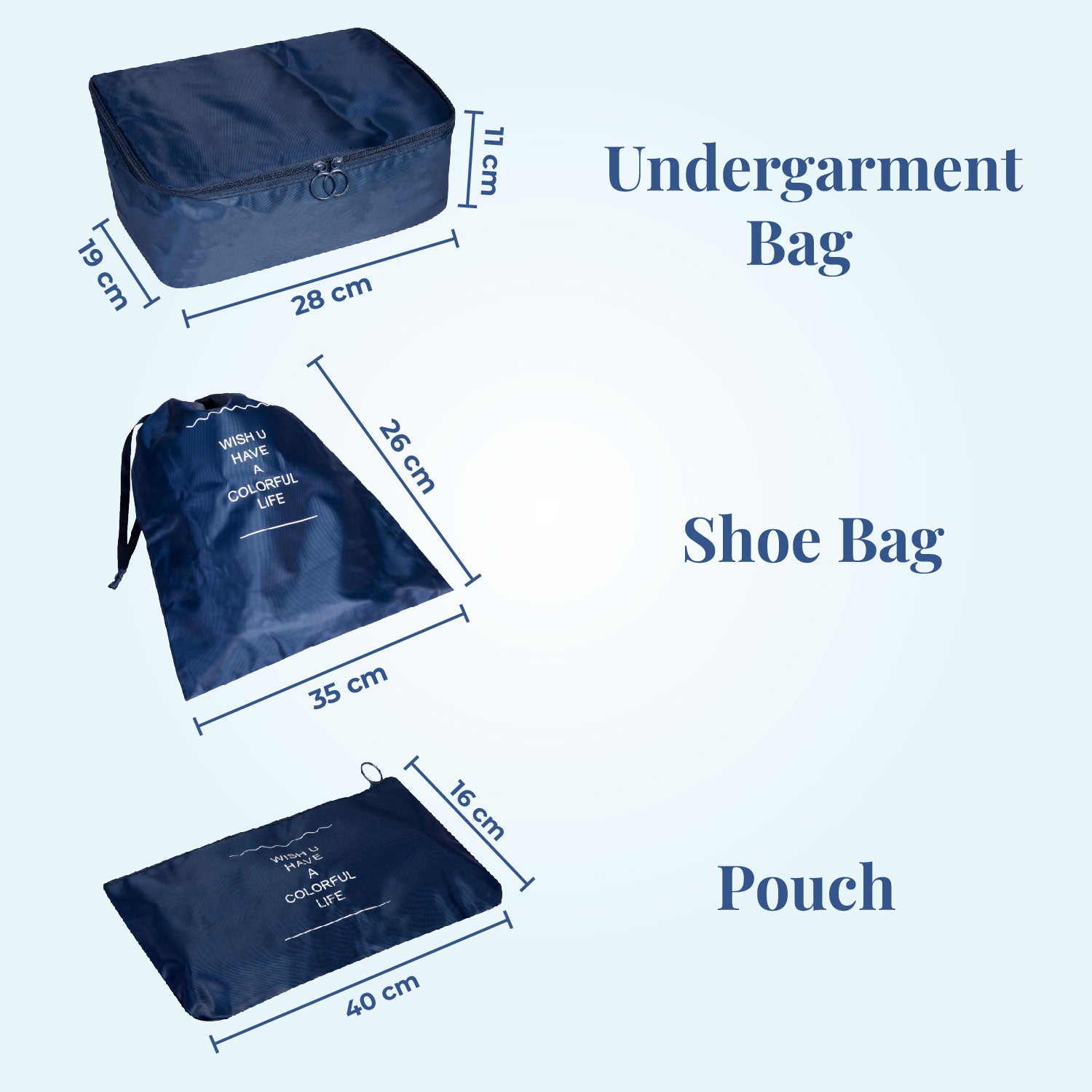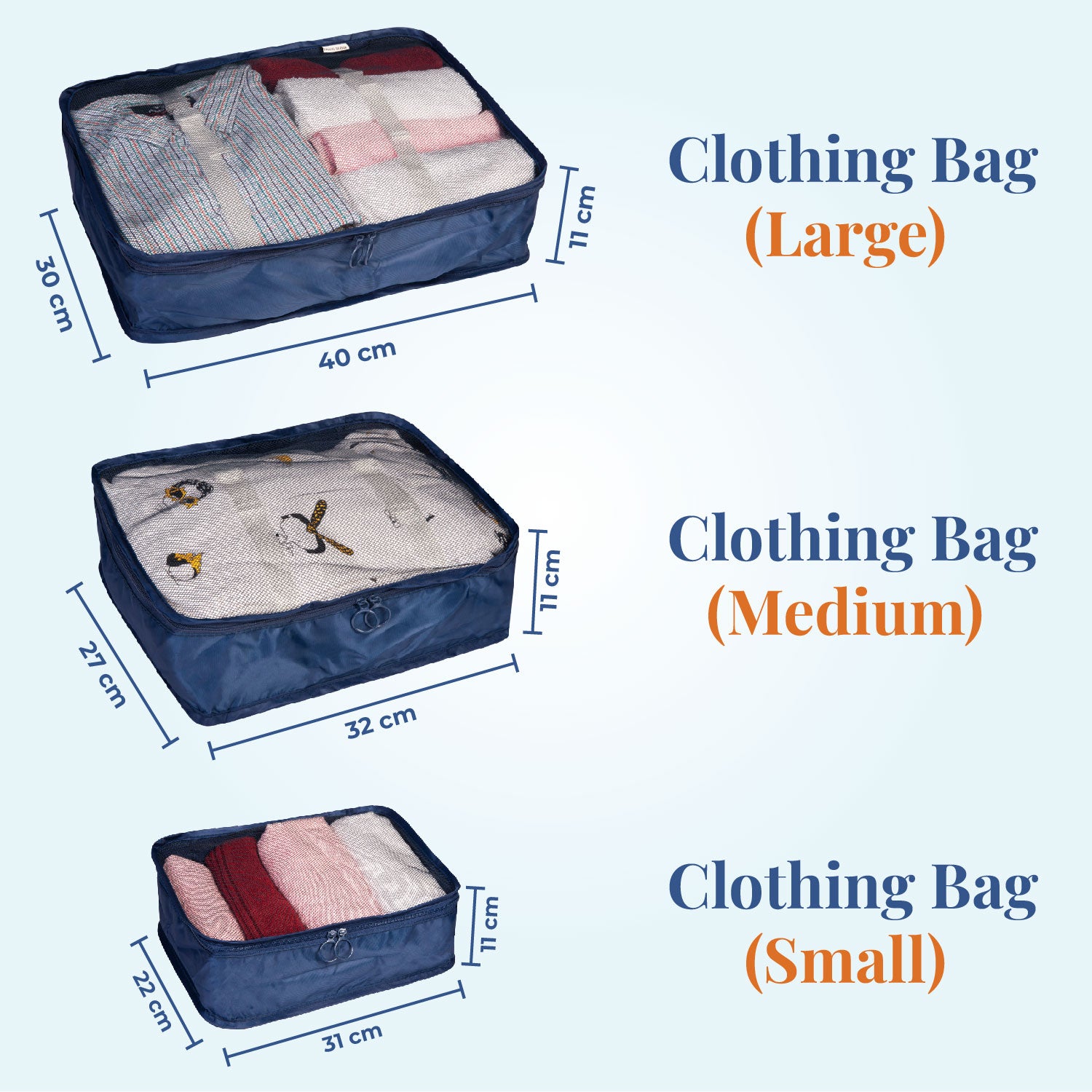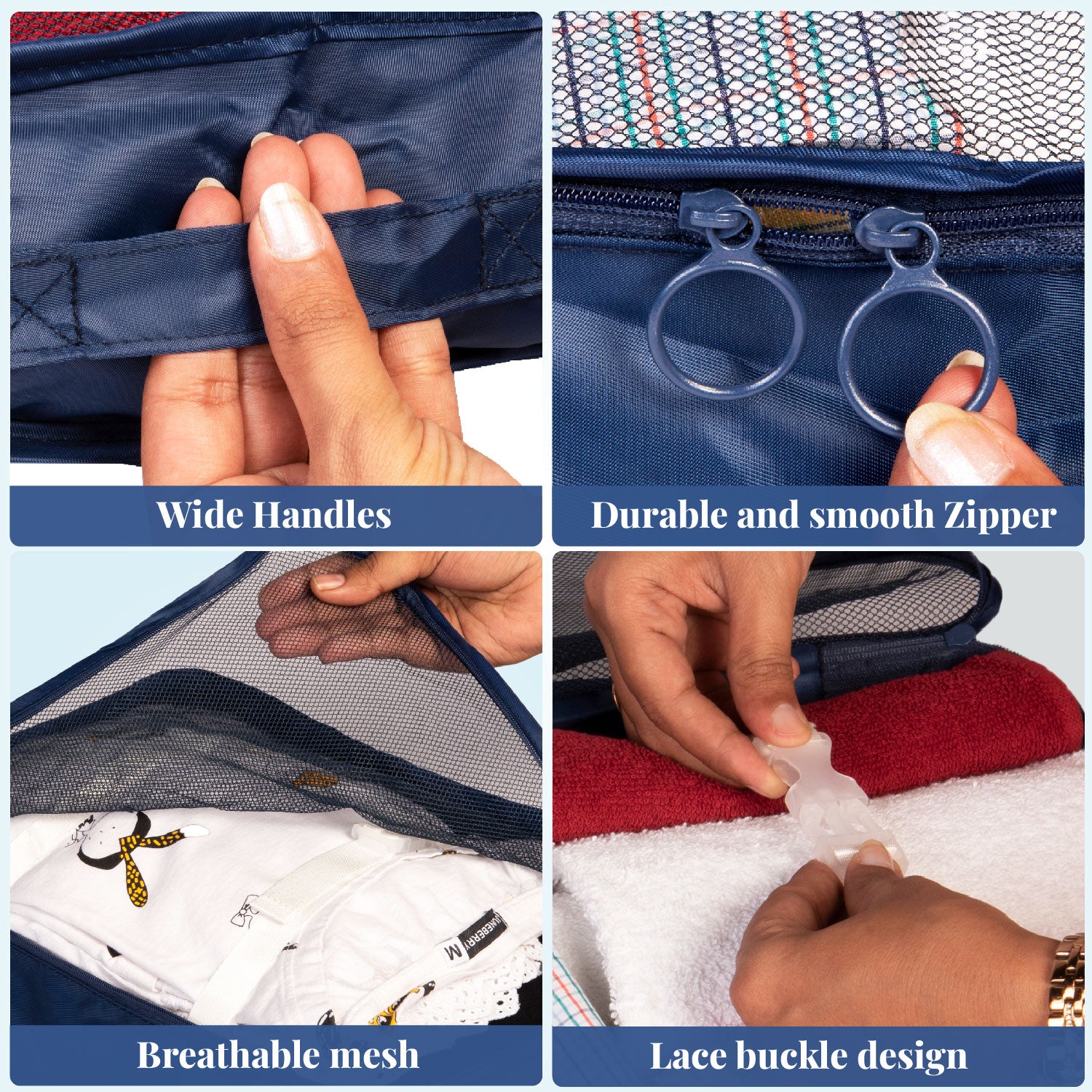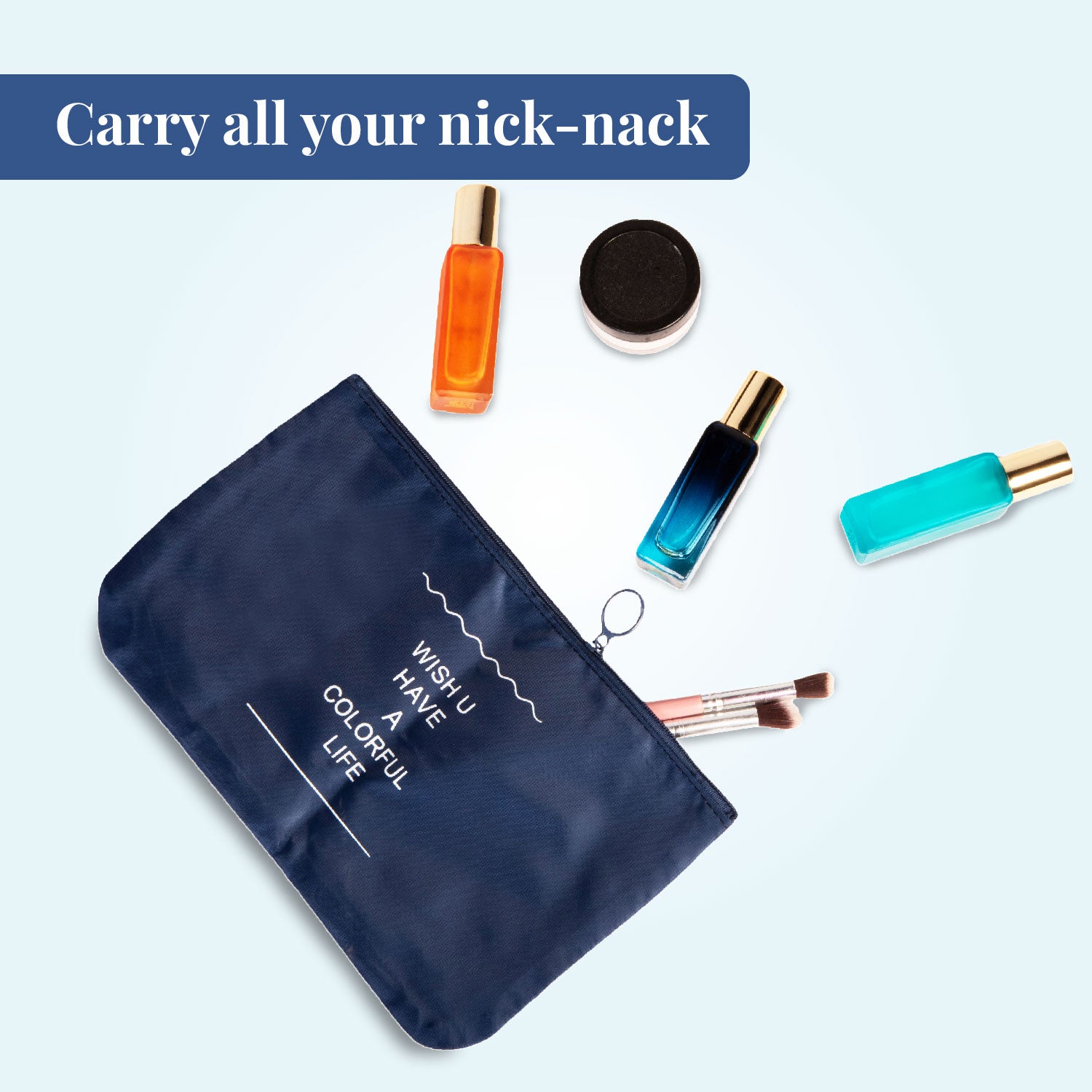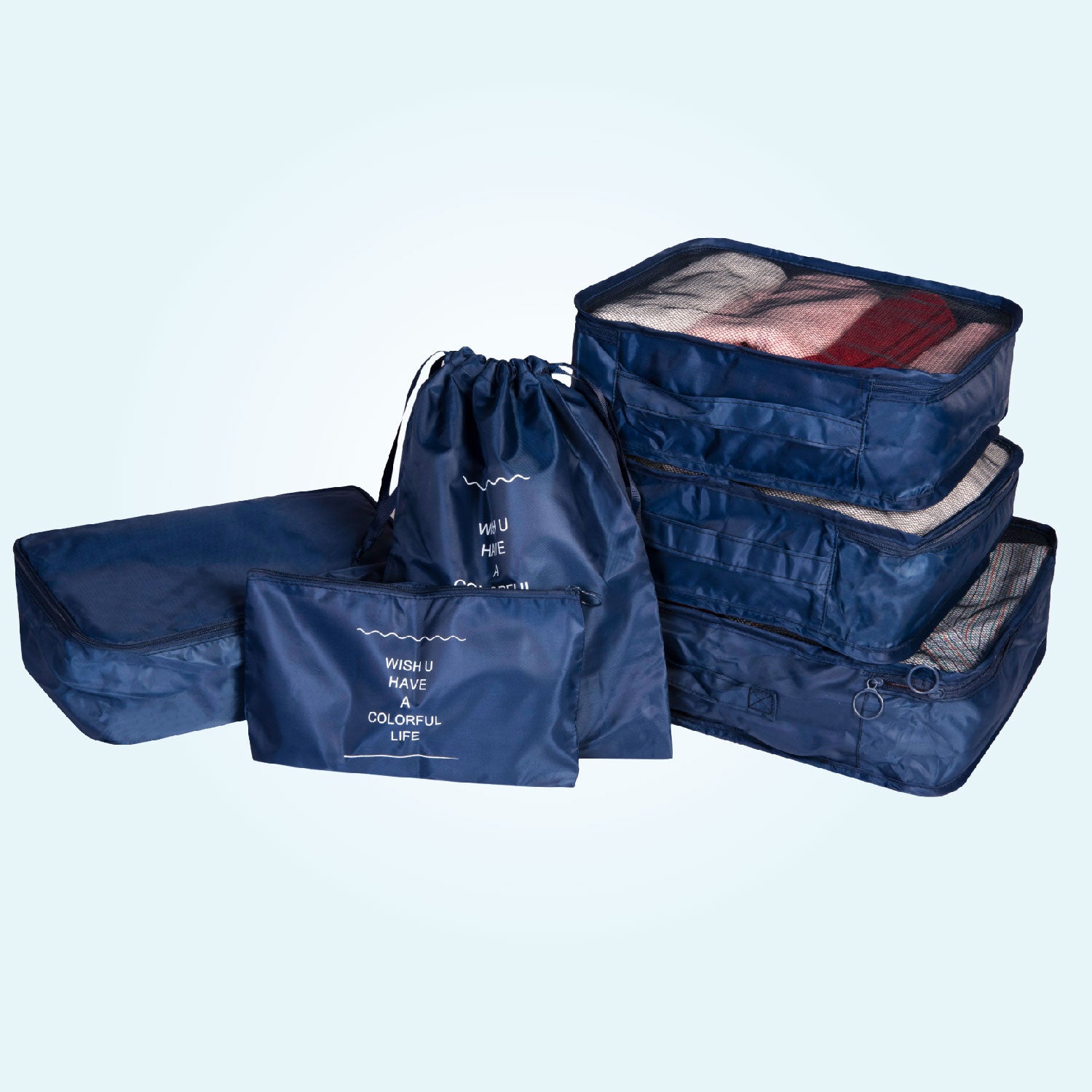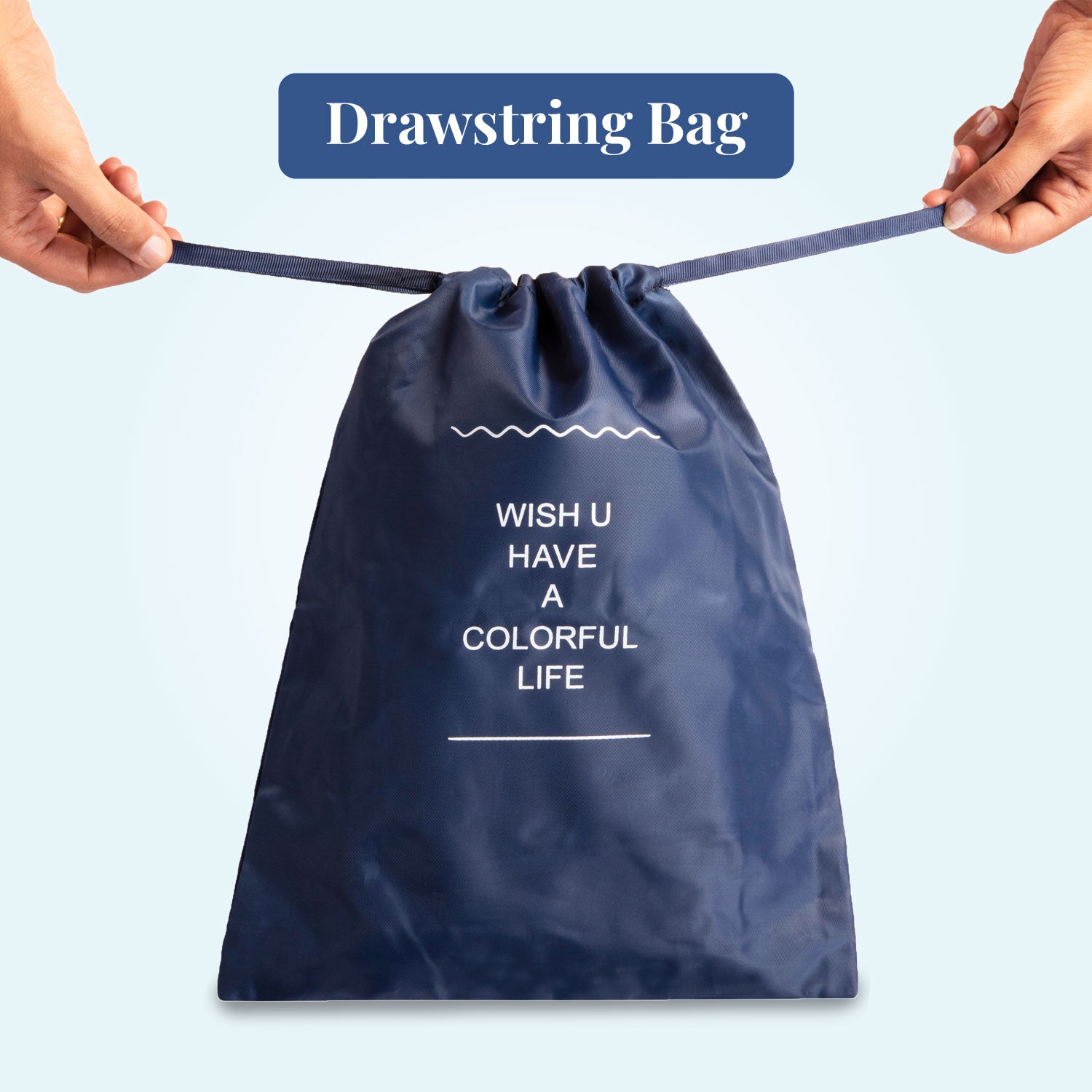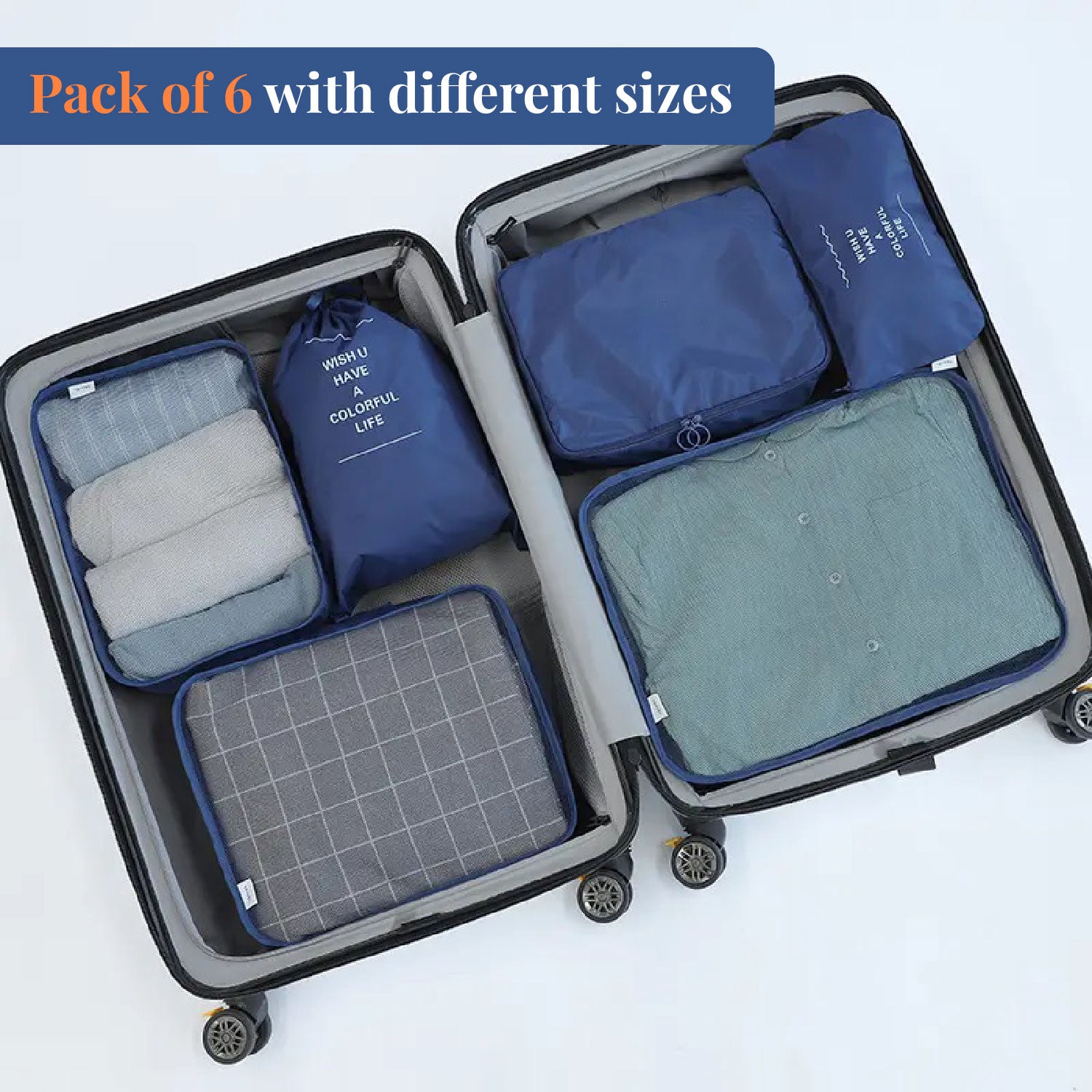 6 Pc Packing Cubes | Travel Tetris | Travelling Pouch Kit
Specs & features:

Material: Polyester
Dimensions: 40 cm length, 30 cm breadth, and 11 cm height; 32 cm length, 27 cm breadth, and 11 cm height ; 31 cm length, 22 cm breadth, and 11 cm height ; 28 cm length, 19 cm breadth, and 11 cm height ; 35 cm length and 26 cm breath; 26 cm length and 16 cm breath.
Set of 6, Packaging Cubes are Lightweight, durable, portable, foldable, easy to store, and time and space savers.
Travel essentials travel packaging cubes bags to sort, organize and find your items quickly, bid farewell to all travel troubles!
The cubes are not waterproof, but you can wipe them with a damp cloth.

Introducing our Travel Packing Cubes - the ultimate solution to keep your luggage organized and stress-free during your travels. Say goodbye to chaotic suitcases and hello to hassle-free packing! Our set of premium-quality packing cubes is designed to provide efficient and convenient storage for all your travel essentials. With meticulous attention to detail, we have crafted these cubes to be durable, lightweight, and highly functional, ensuring they will withstand the rigors of your journeys. Our packing cubes offer a smart and systematic approach to packing. With multiple sizes included in the set, you can effortlessly separate and categorize your clothing, accessories, toiletries, and more. Say goodbye to rummaging through your bag to find what you need! Maximize your luggage space with our travel cubes. The compact and stackable design allows you to neatly arrange your items, reducing wrinkles and maximizing space utilization. The double-stitched seams and sturdy zippers ensure longevity, even with frequent use. Providing quick access to your belongings without having to unpack your entire suitcase. They are a versatile travel companion for all your needs. Travel with confidence, knowing that your belongings are neatly organized and protected throughout your journey. Our Travel Packing Cubes are a must-have for any traveler, whether you're going on a weekend getaway or an extended vacation. Make packing a breeze and reclaim control over your luggage with our Travel Packing Cubes. Order now and experience the joy of hassle-free travel!