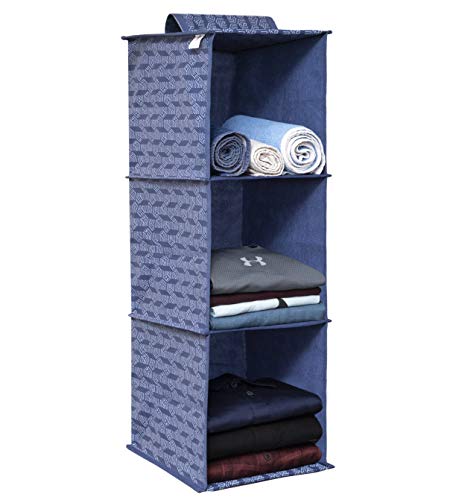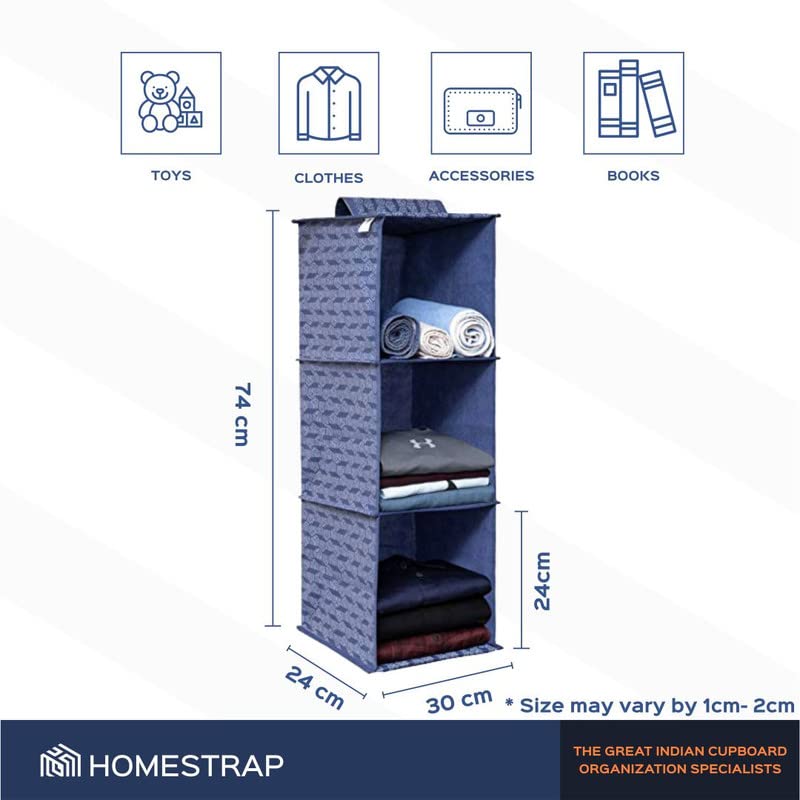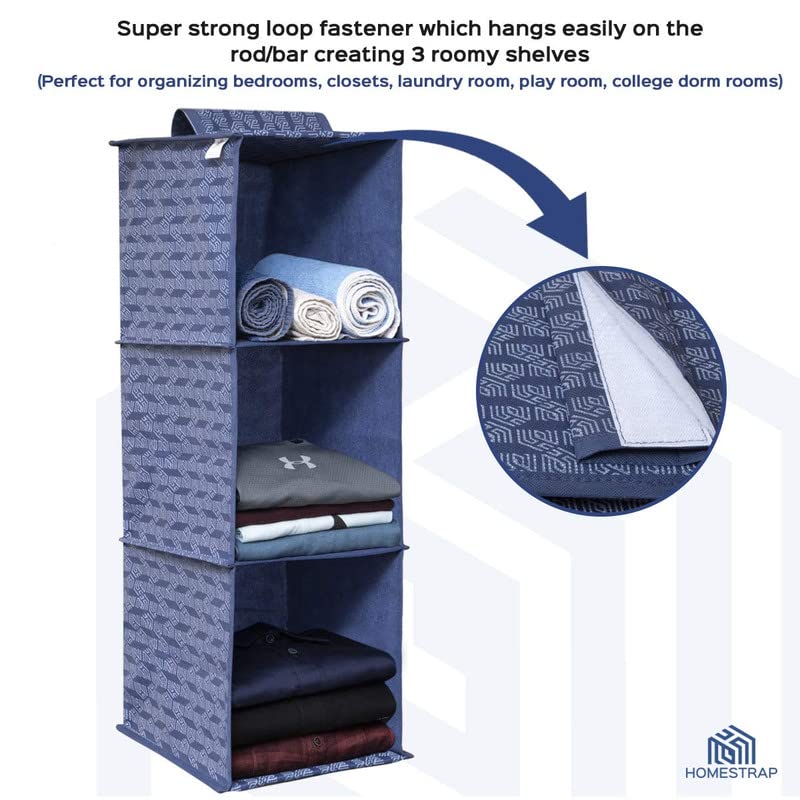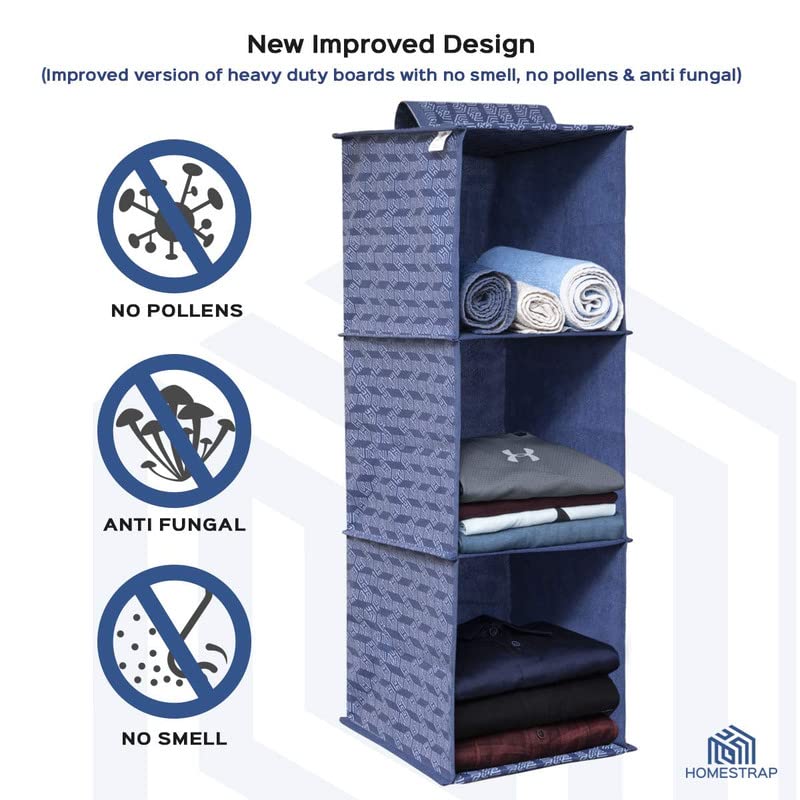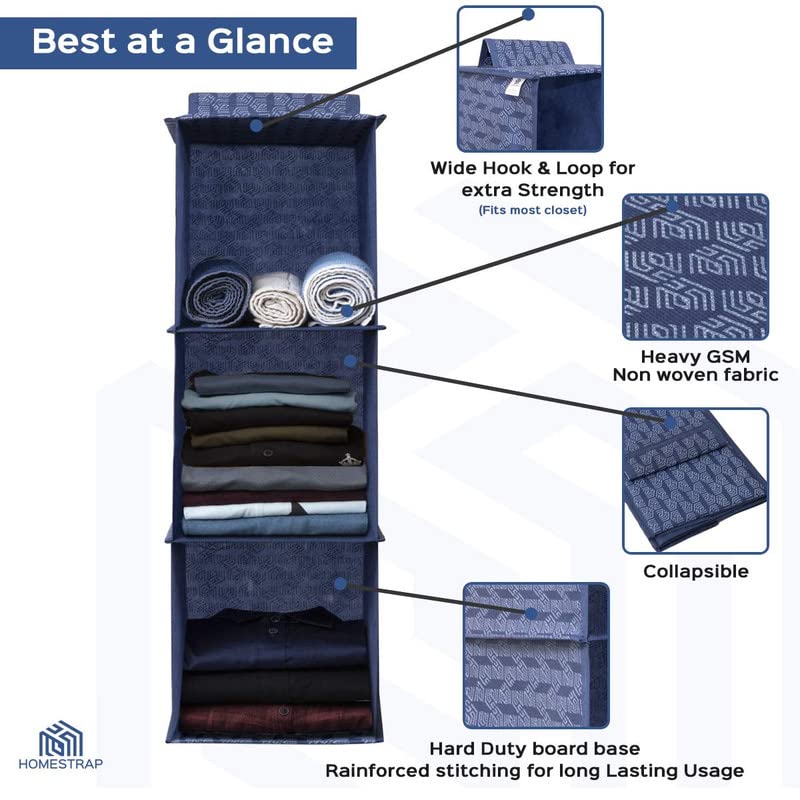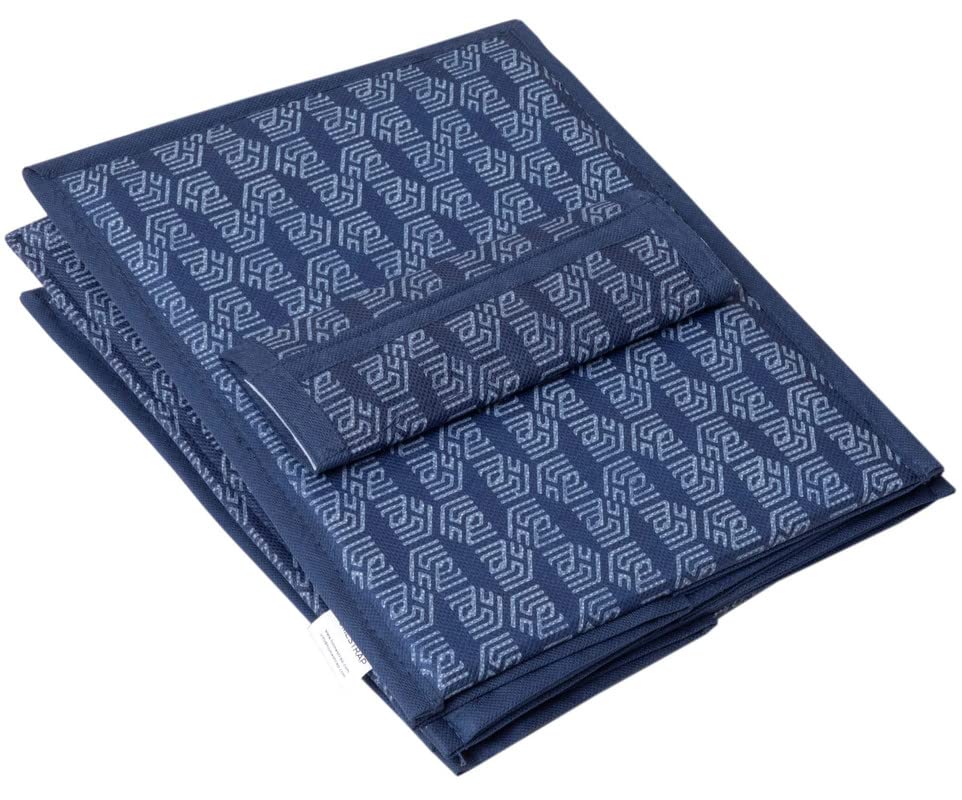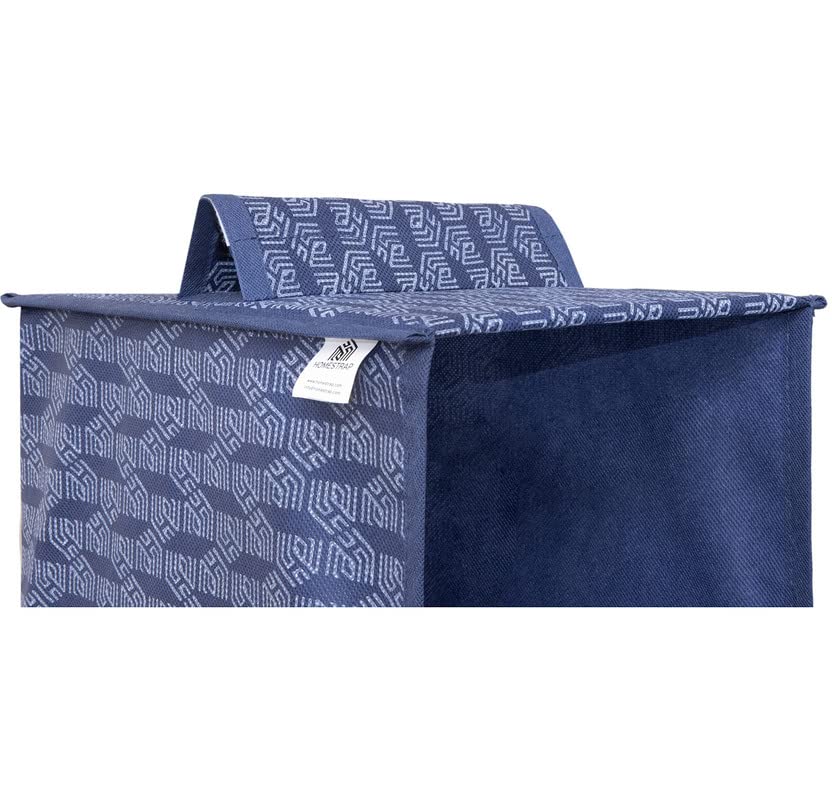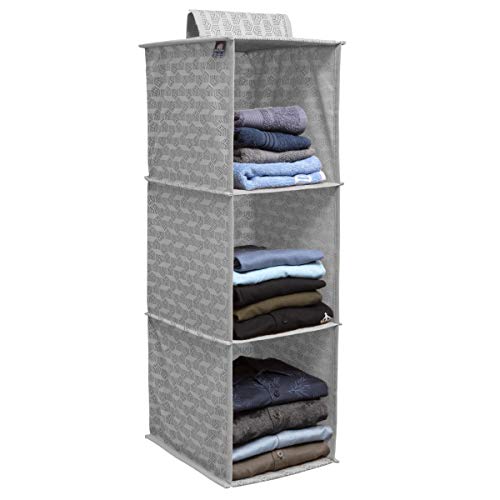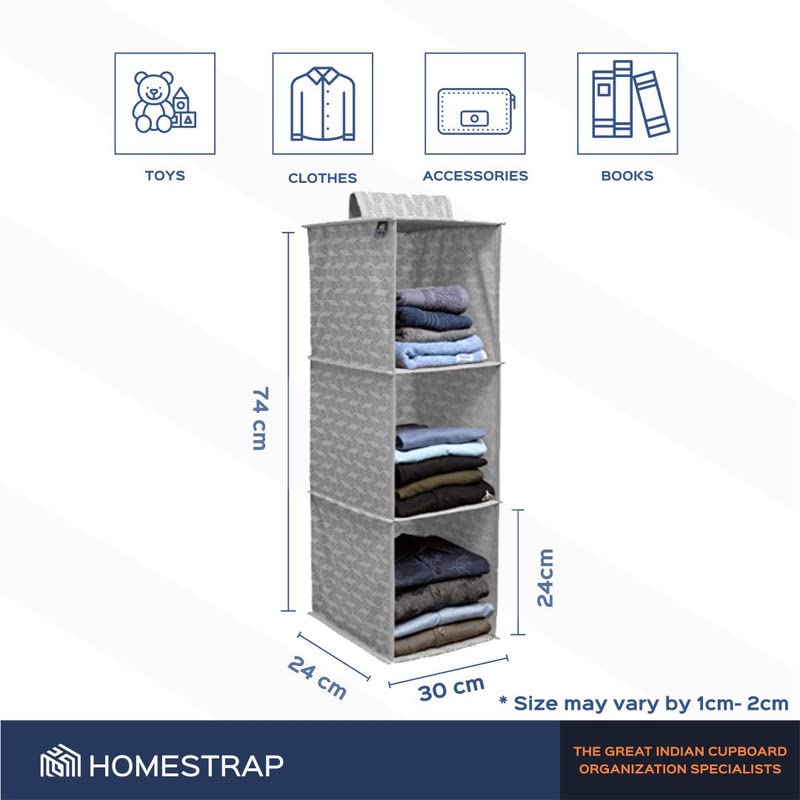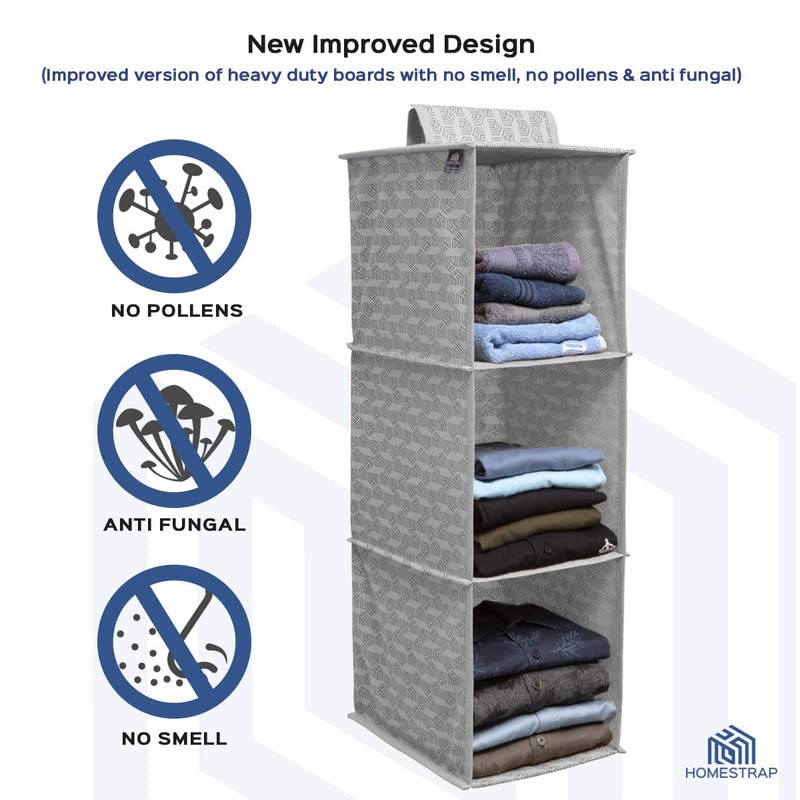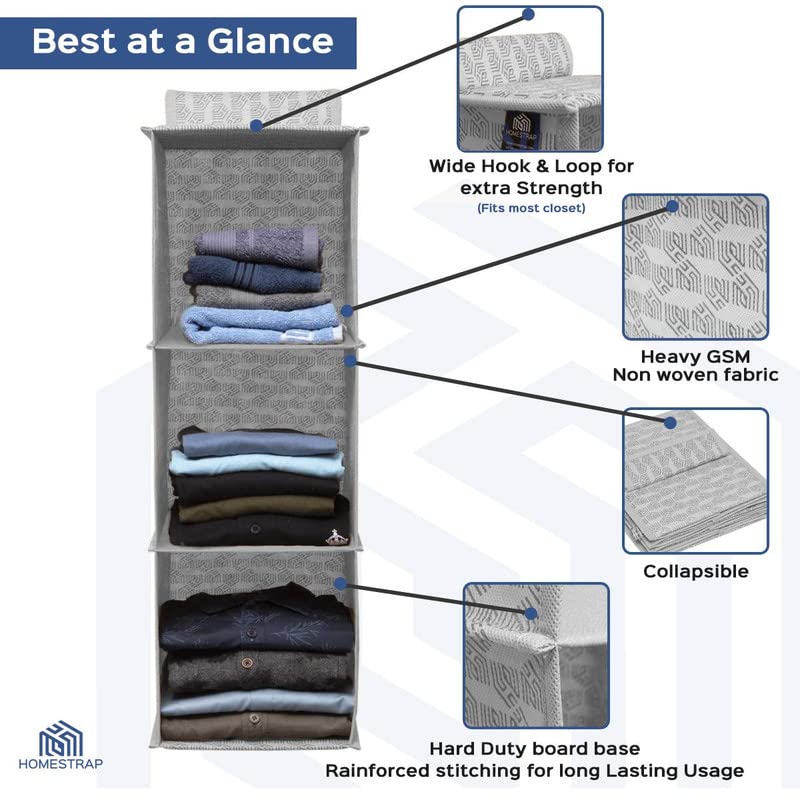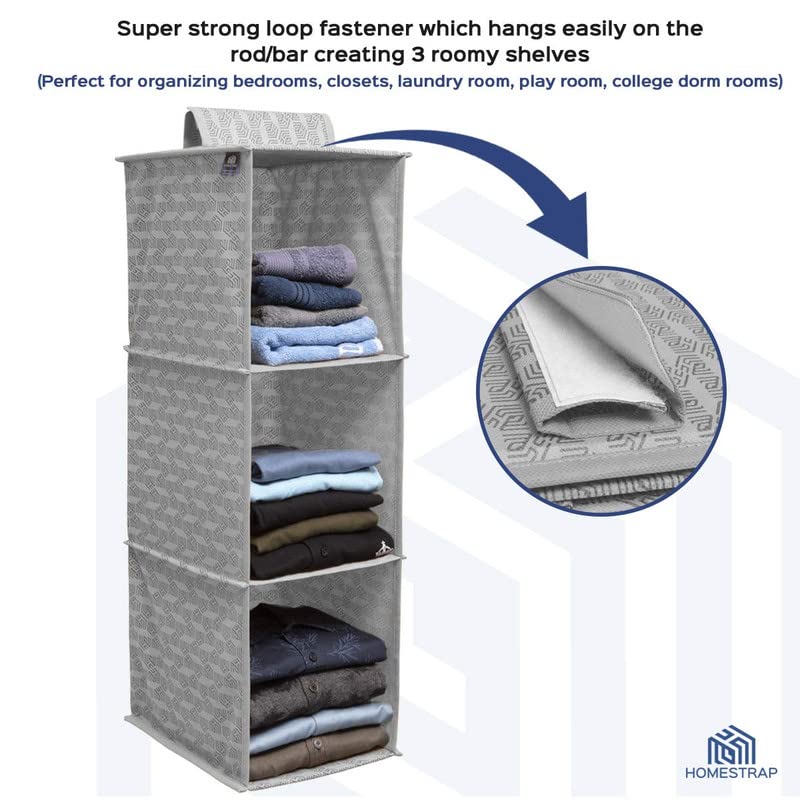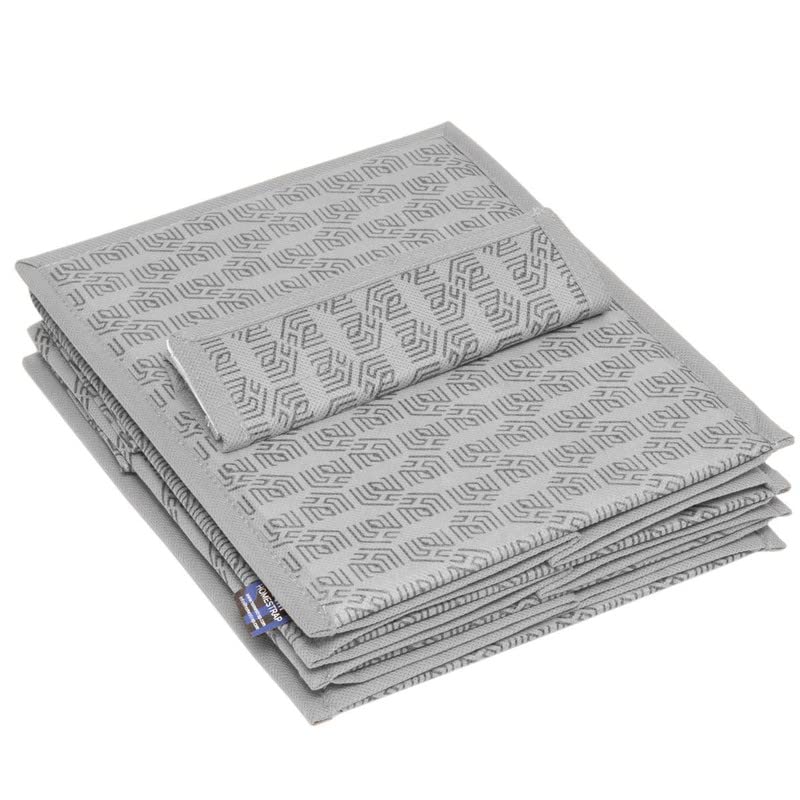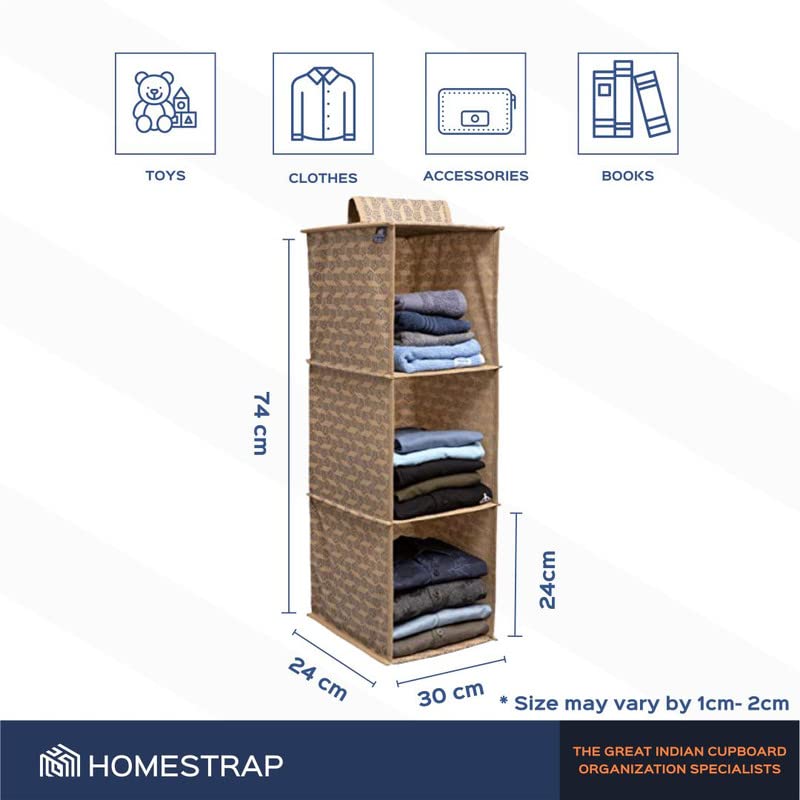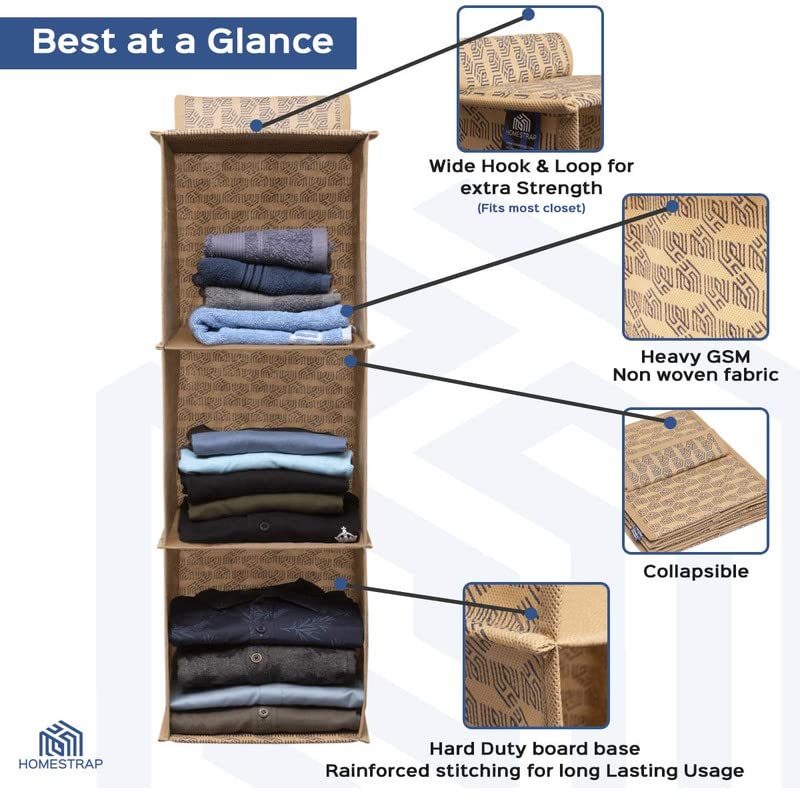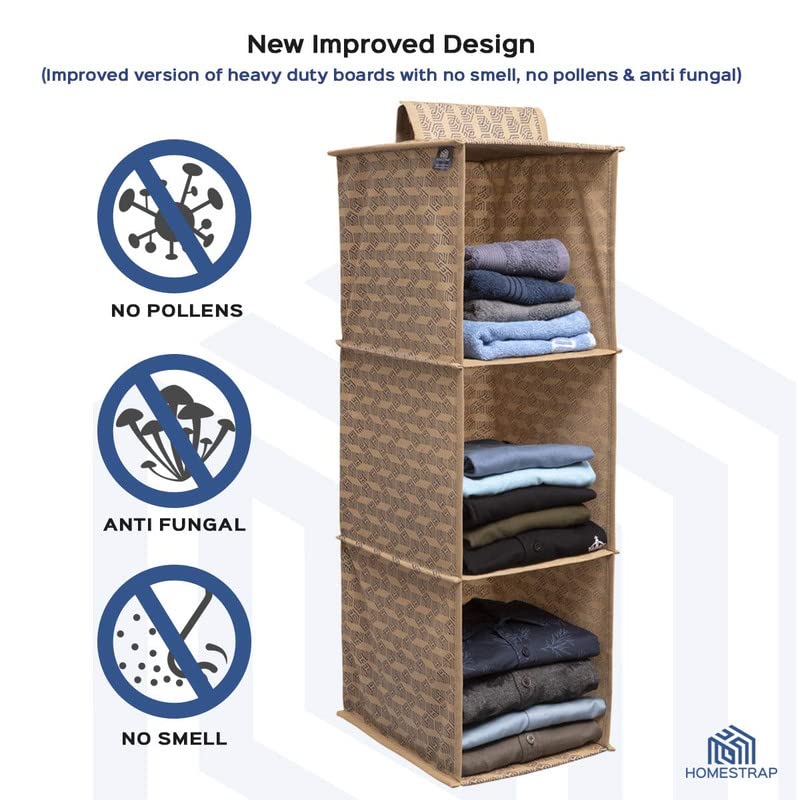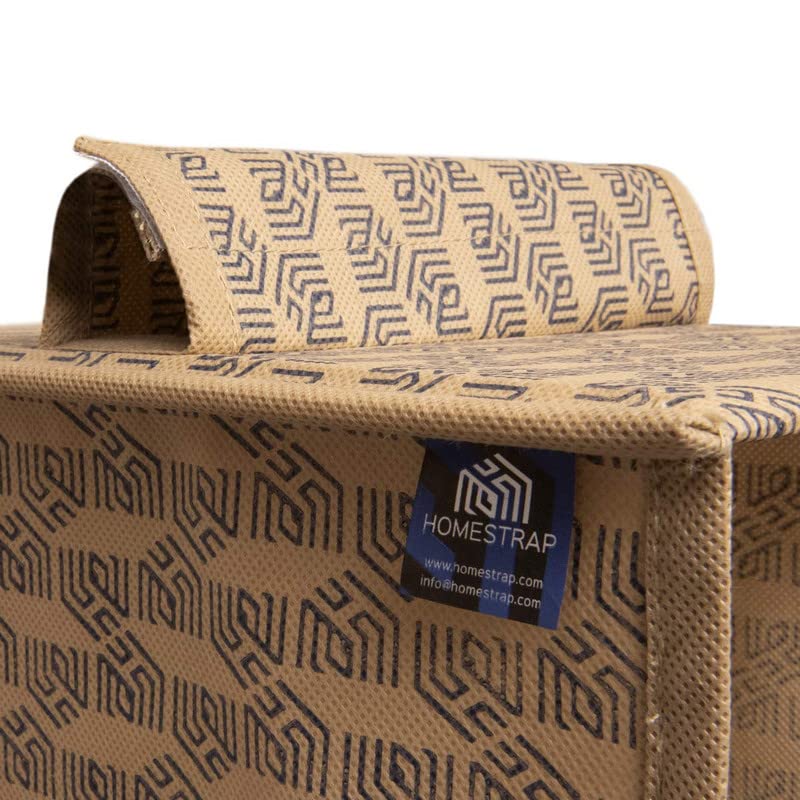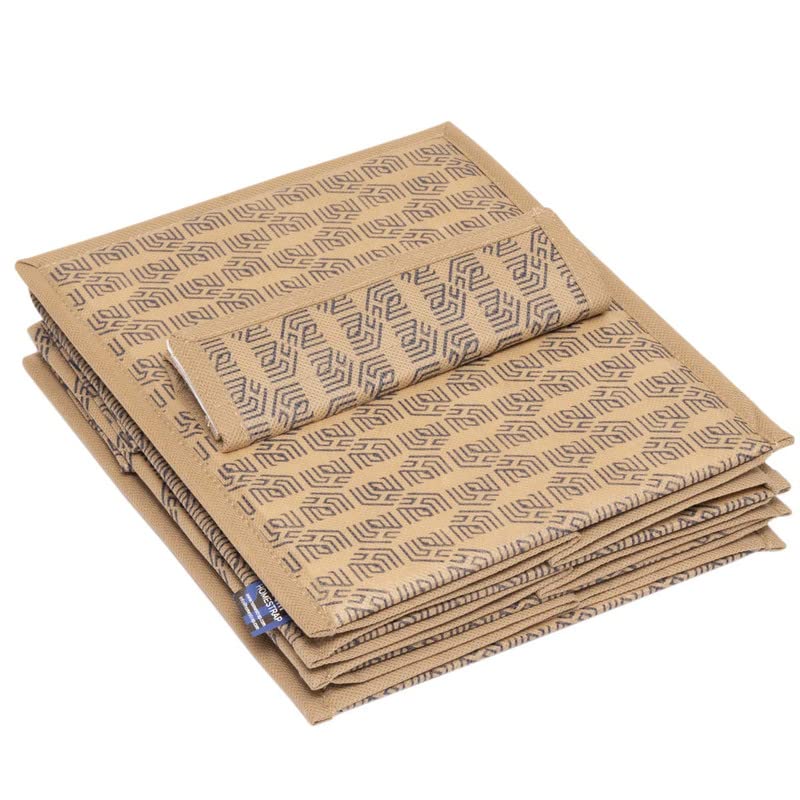 3 Shelf Hanging Organizer | Foldable Wardrobe/Closet Clothes Organizer
Specs & Features:


Material: Non-Woven
Dimensions: (L) 30cm, (W) 24cm, (H) 74cm
Wardrobe Hanging Organizer with 2 Shelves
Super strong loop
Front window for clear & quick vision, Foldable
Best for Towels, Clothes, toys
Clean with a damp cloth.

You may want to consider purchasing a hanging closet organizer. These organizers are designed to hang in your closet and have multiple compartments for organizing various items, including undergarments, socks, and miscellaneous items. They are a great space-saving solution and can help keep your closet neat and organized. Homestrap hanging closet storage is the ideal way to stay organized with minimum space and effort. Material: Made with 90 gsm finest quality non-woven fabric, which ensures that it doesn't tear or snag easily.