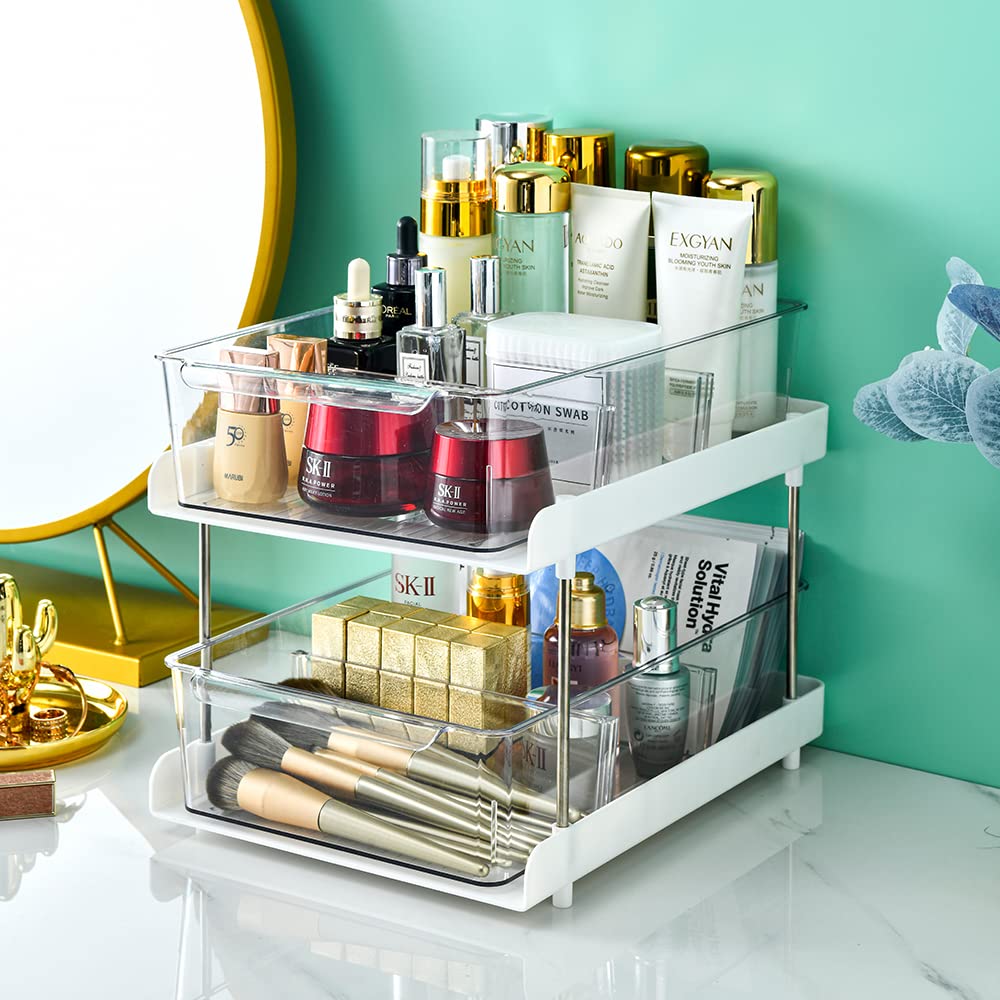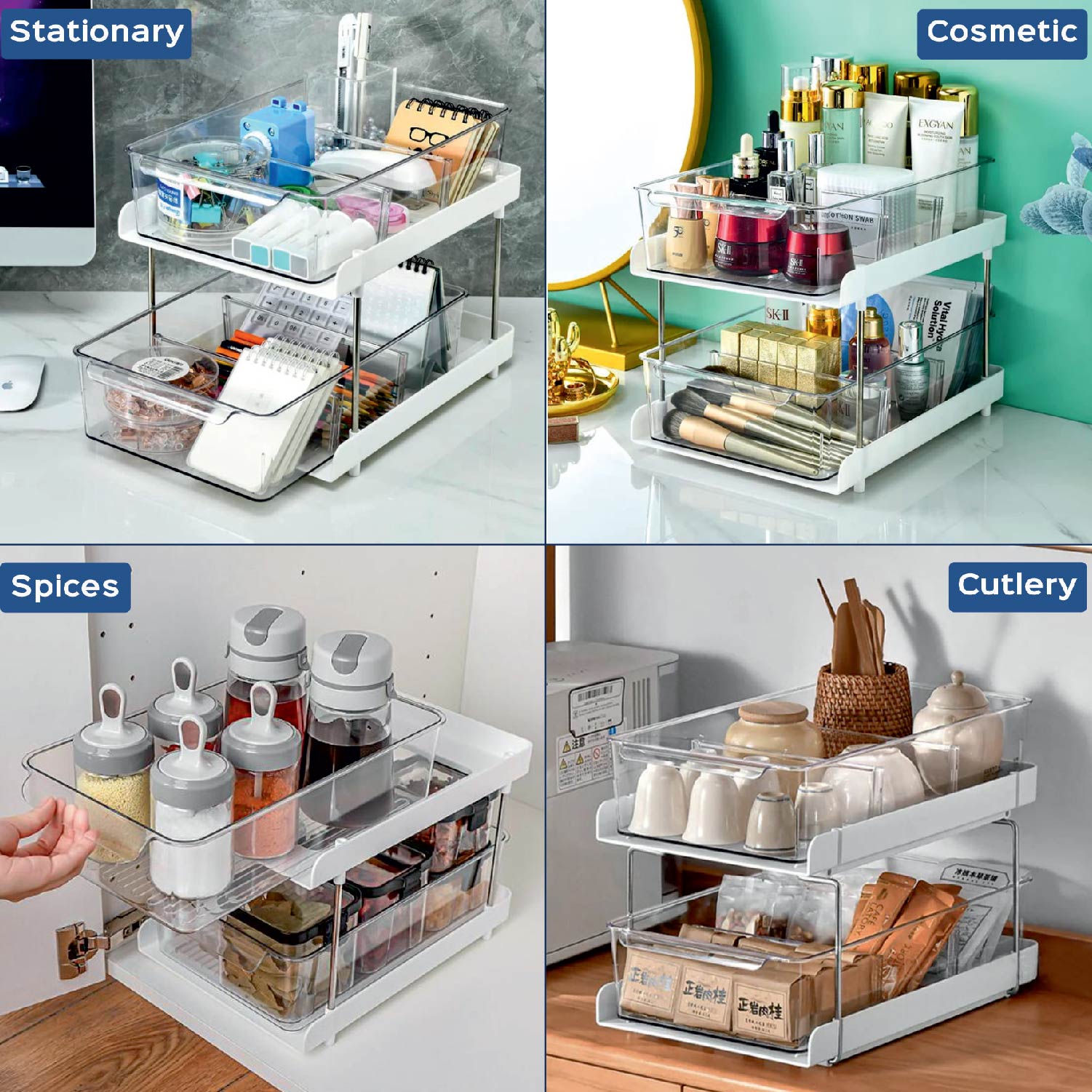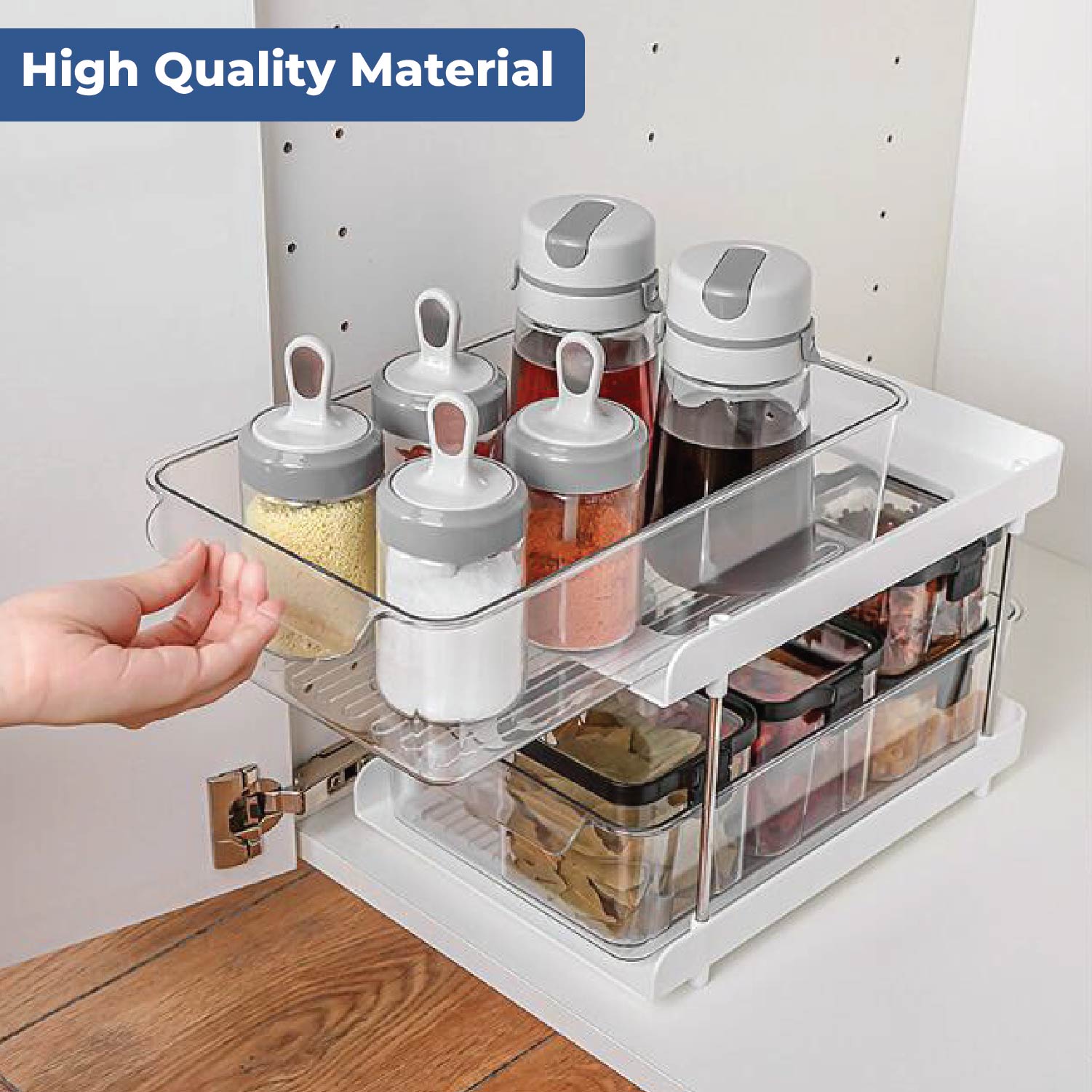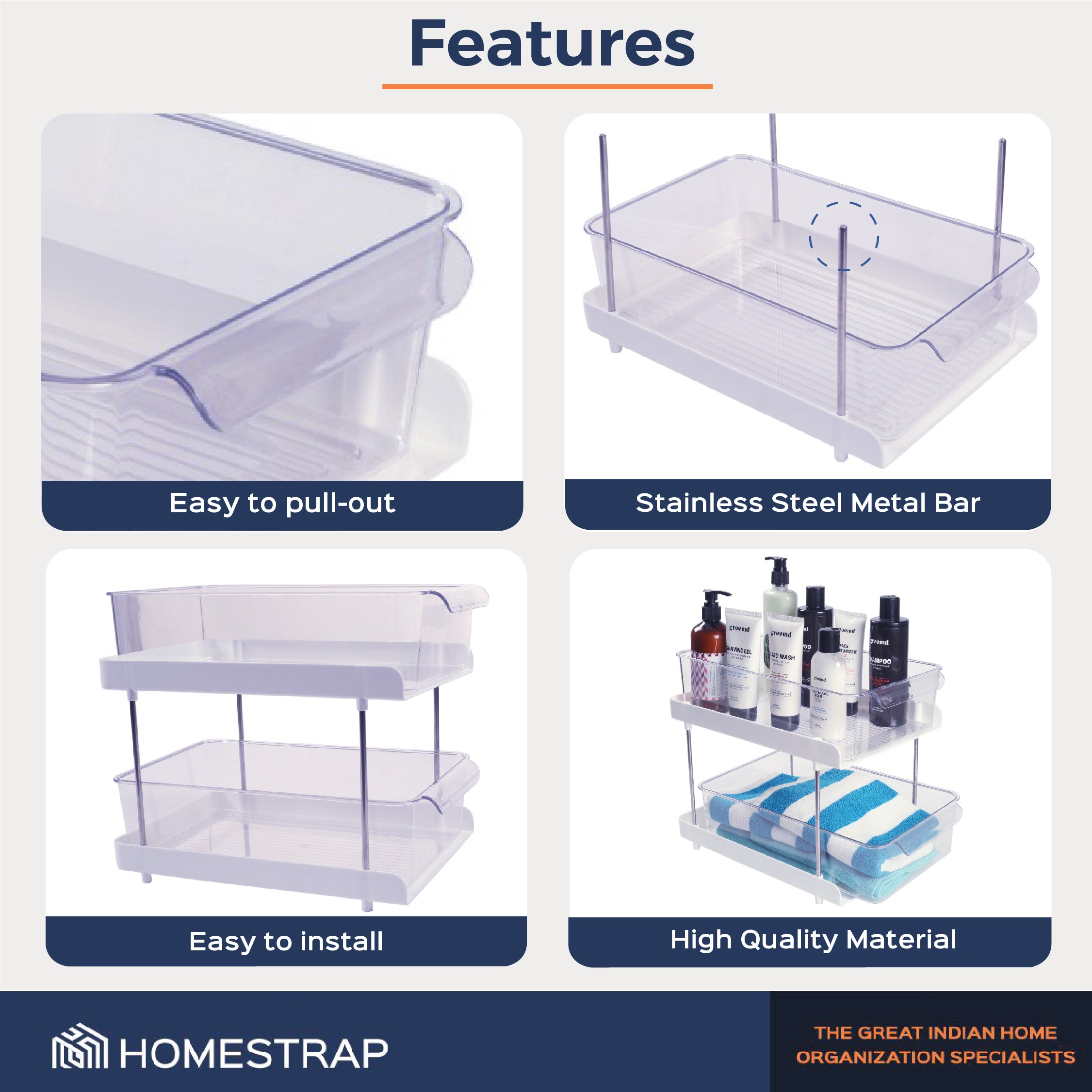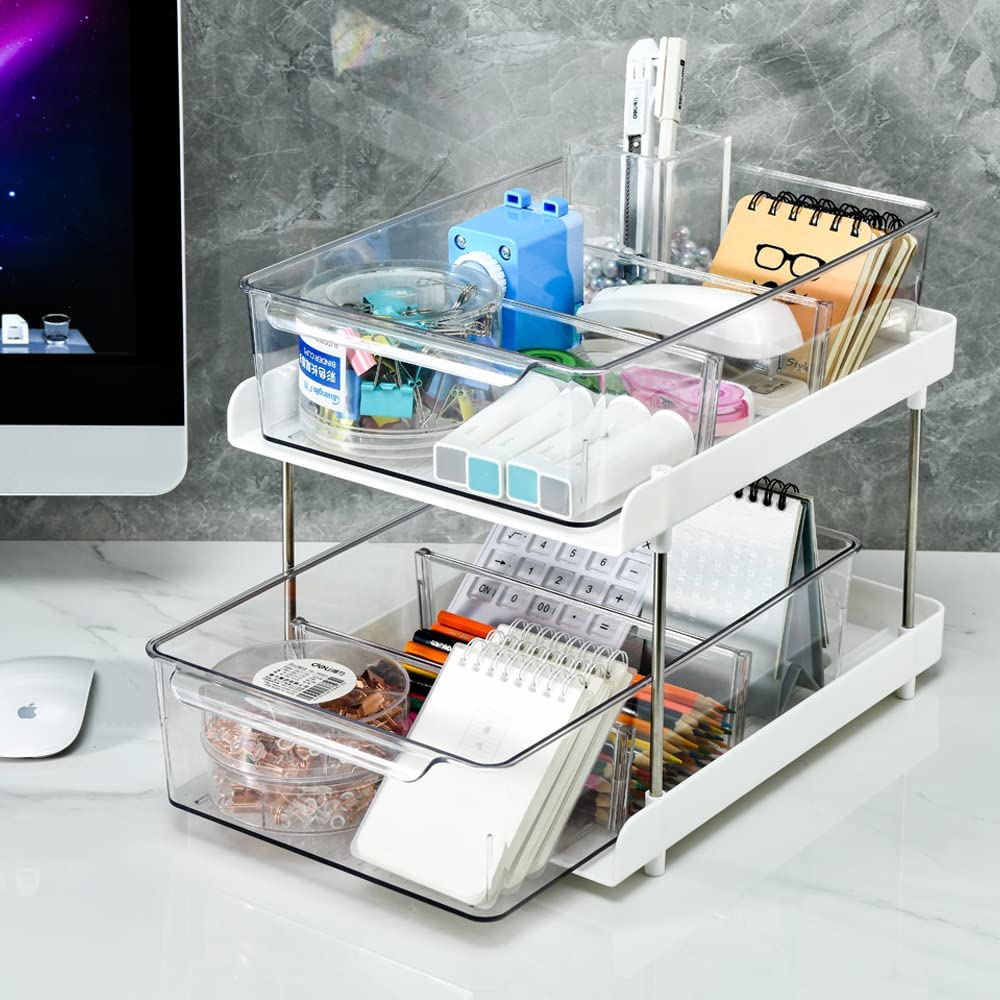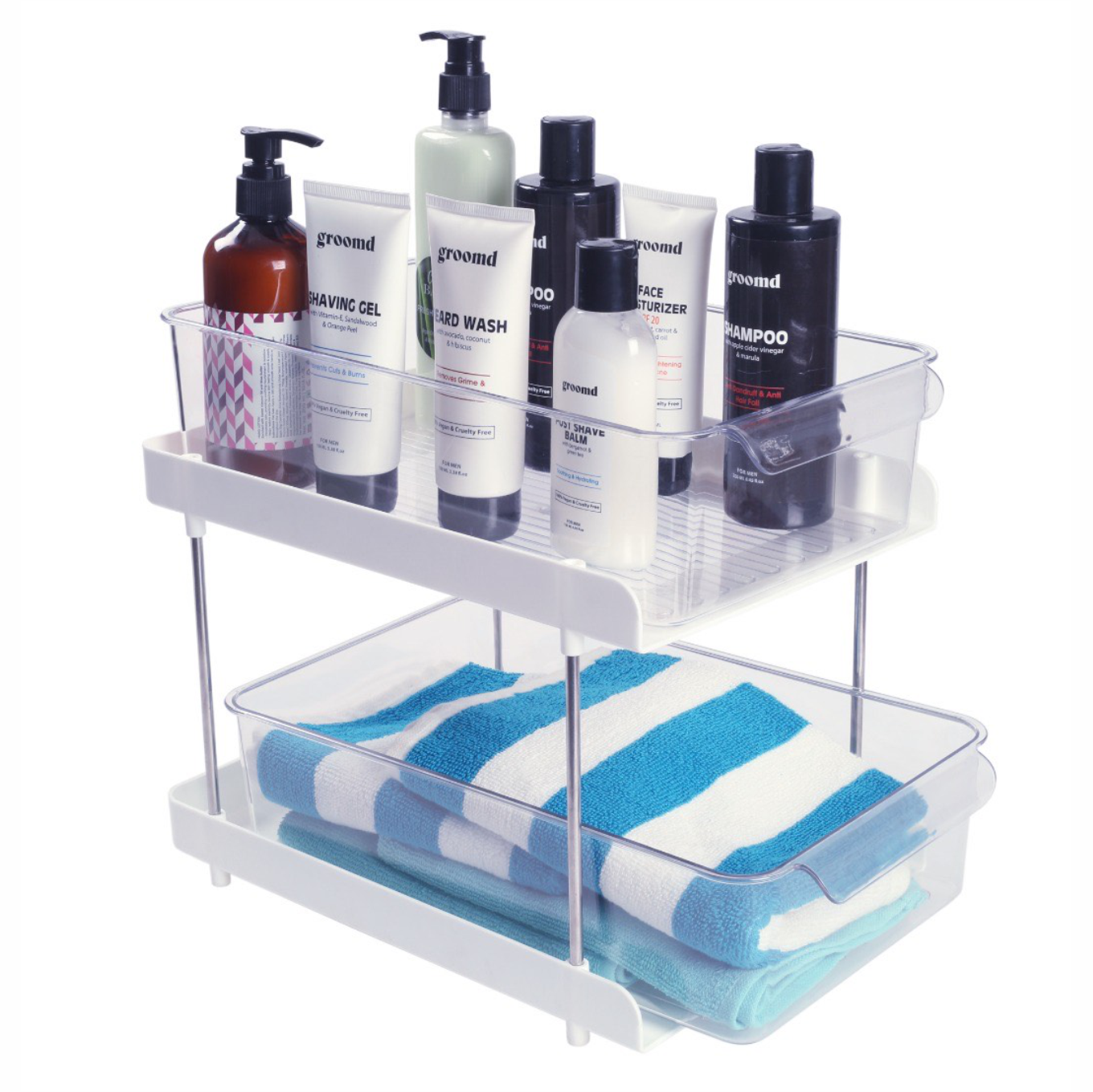 2 Tier Organizer with Clear Sliding Storage Drawer Stand
Specs & Features:

Material: Plastic & Metal
Dimensions: 34cm (L) x 22cm (W) x 26cm (H)
Perfect for under the sink, cabinet, countertop, food pantry, kitchen, bathroom, garage, and laundry room
No tools are required. Simply connect 4 support tubes to the baskets and press a bit to level them.
Clean it with a damp cloth or can wash it properly.

Time to get your Closets organized with HomeStrap products! With many applications and configurations, HomeStrap products fit nicely in your closets or any storage space to make your life more comfortable and easy. Great for all kinds of Storage. From a simple organization of a cupboard, storing items in a pantry or kitchen, sorting times under or over the sink, clearing the clutter in your rooms, managing the stationery to toys of your kids, or moving into a new house, we got you covered with these selections. Let's Organize your pantry, Countertop, Cabinets, Dresser, Bathroom, kids' room, Home, Kitchen, Office, Underbed, and living space with us and make life a little easier with a Multipurpose multiuse durable quality lightweight 2 tier Shelf stand.