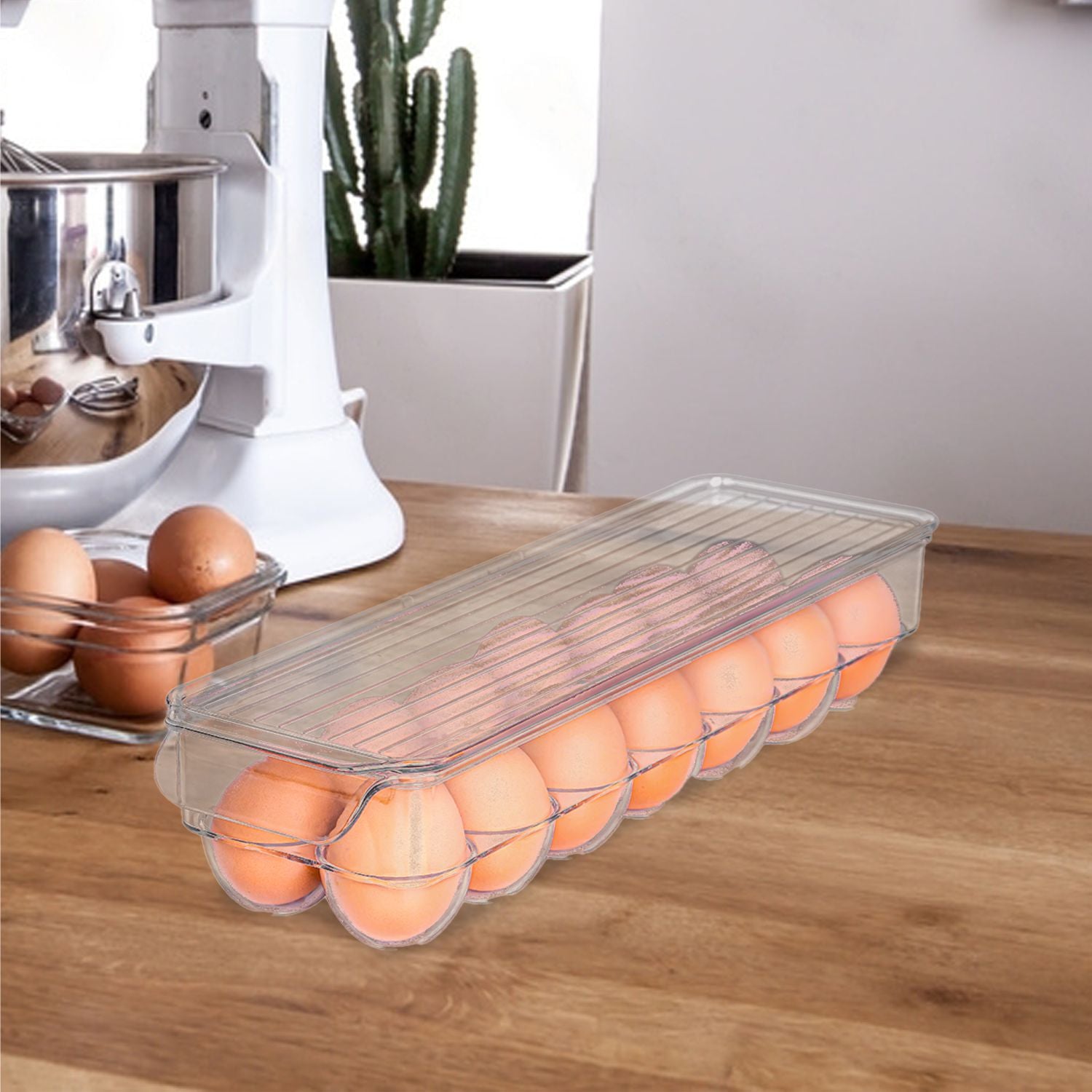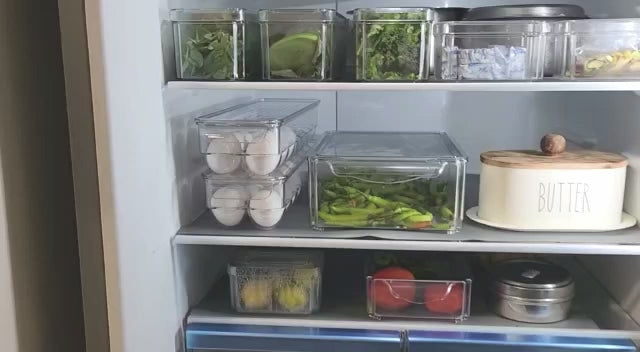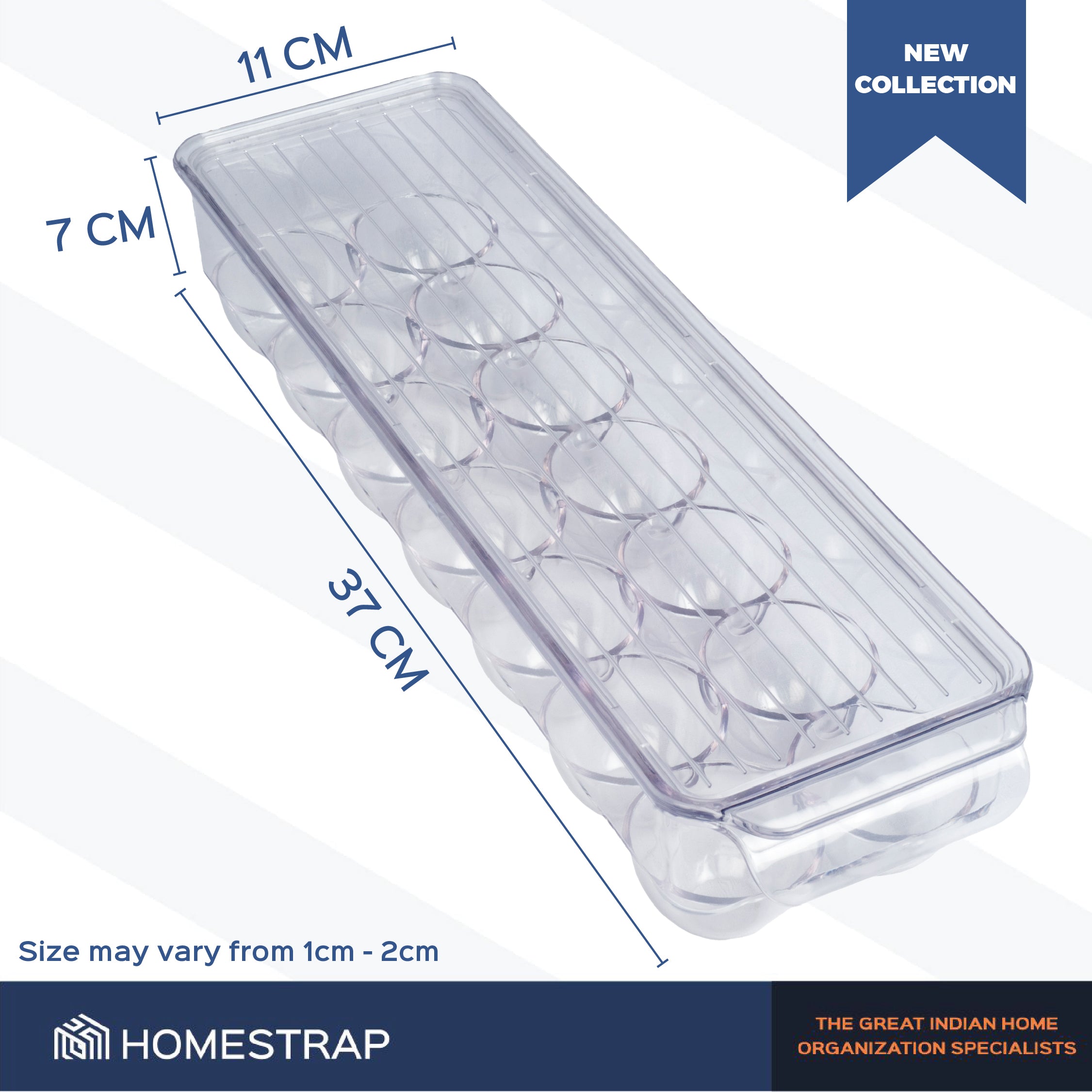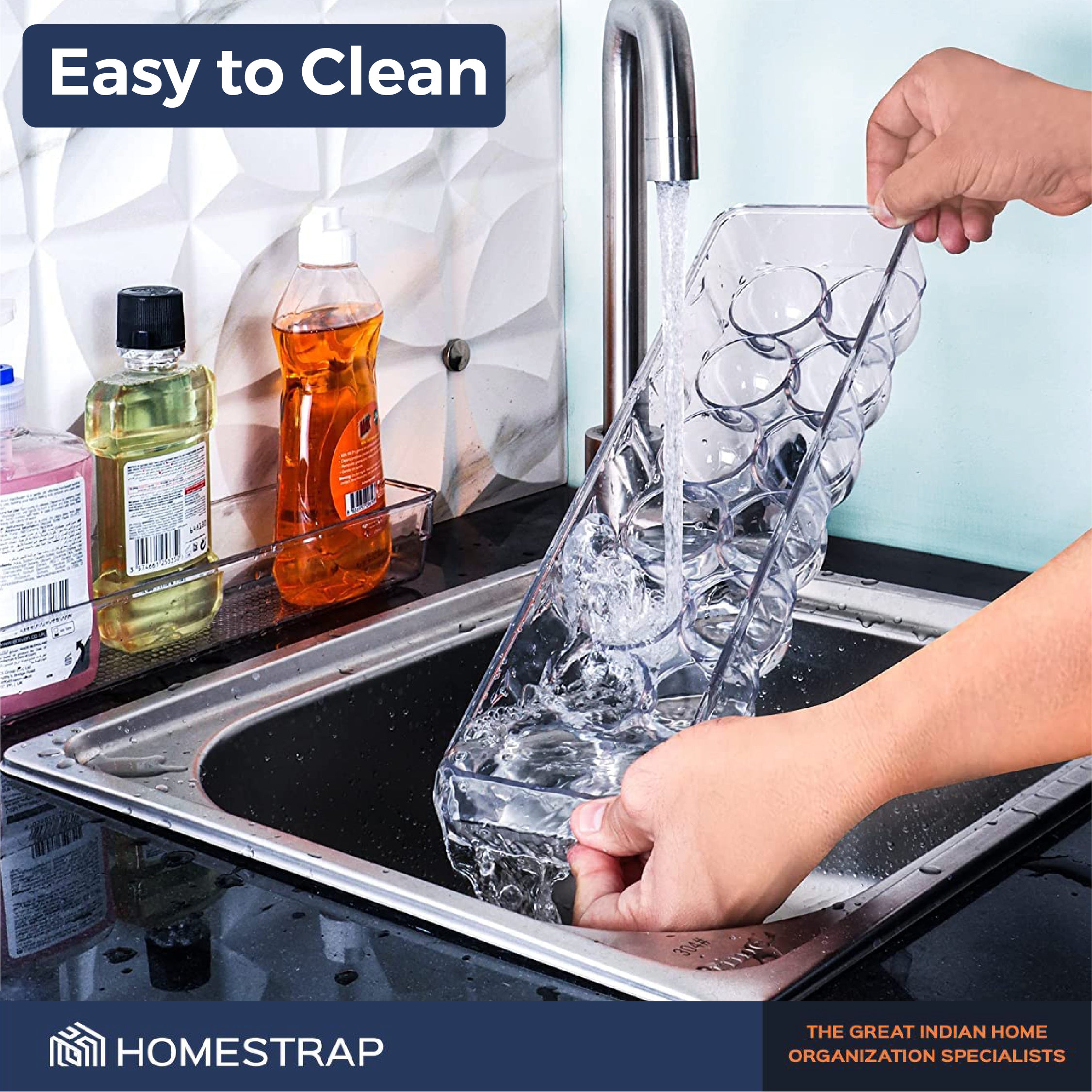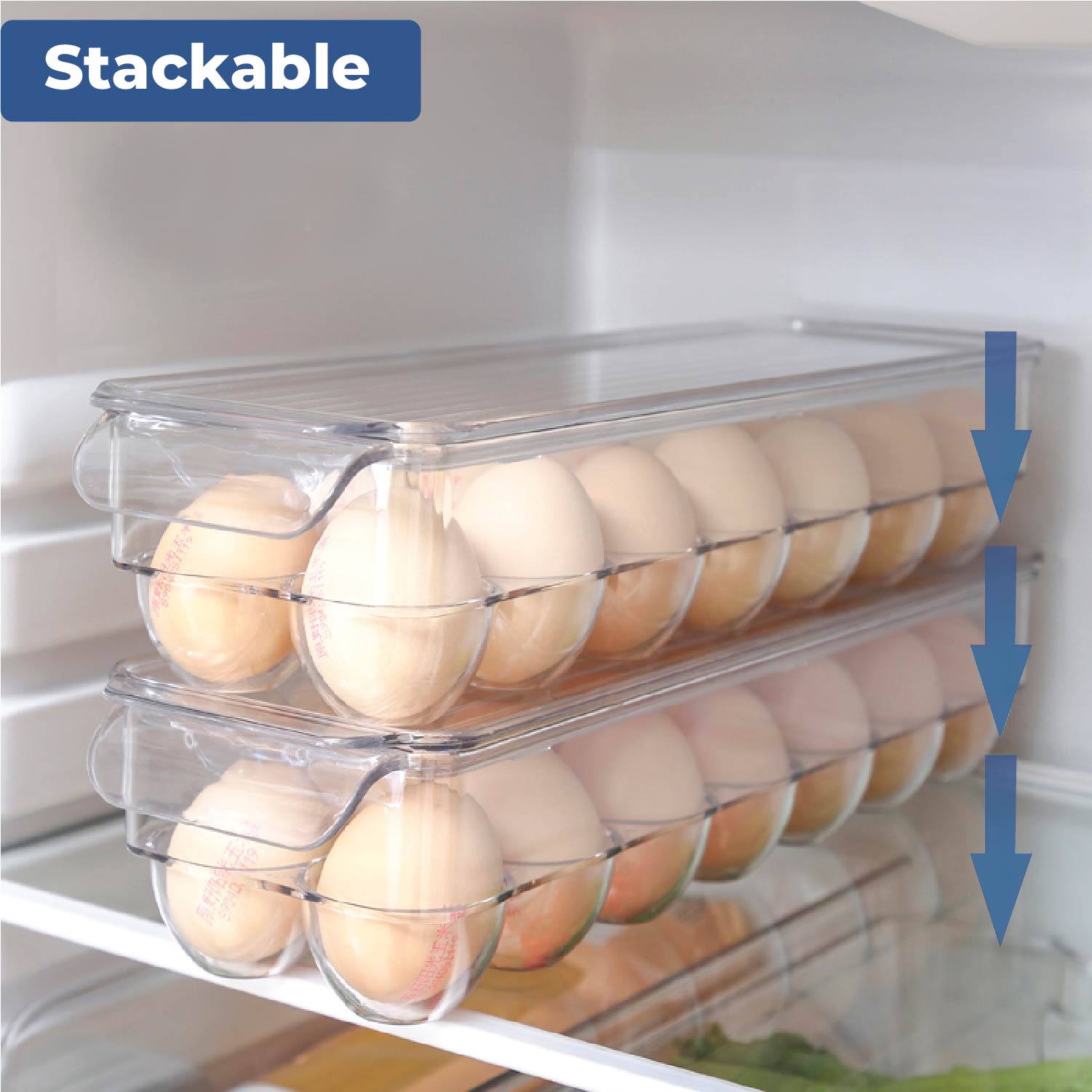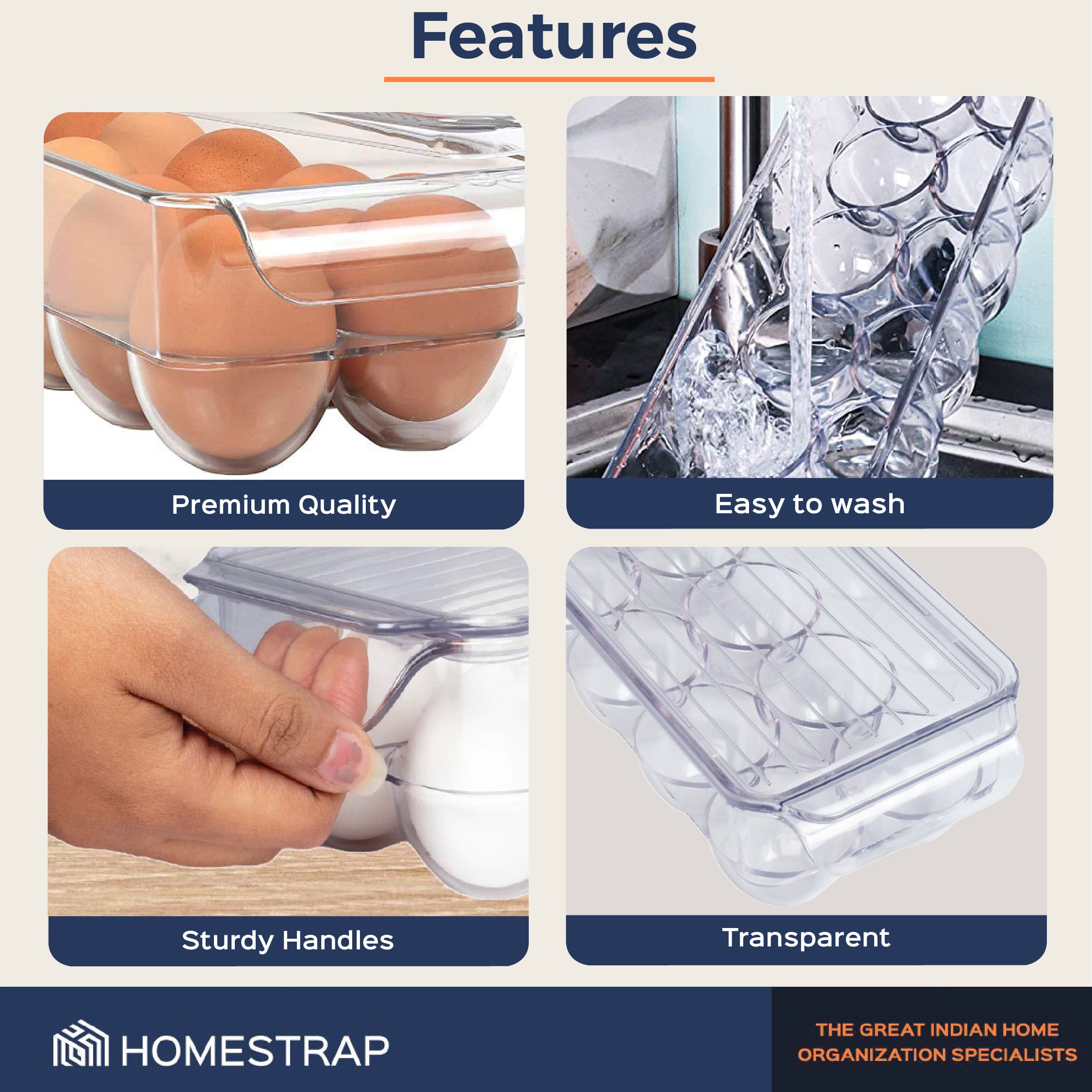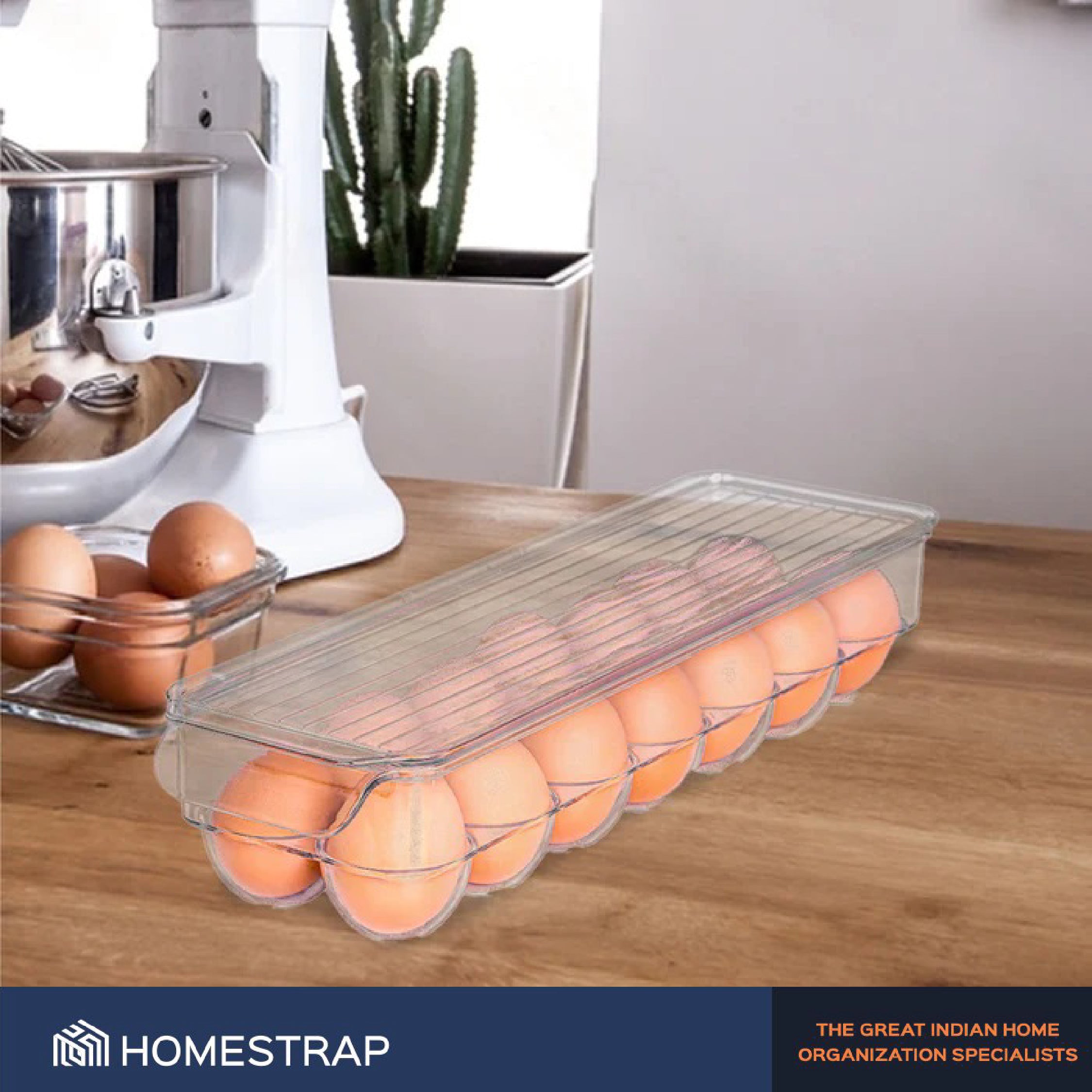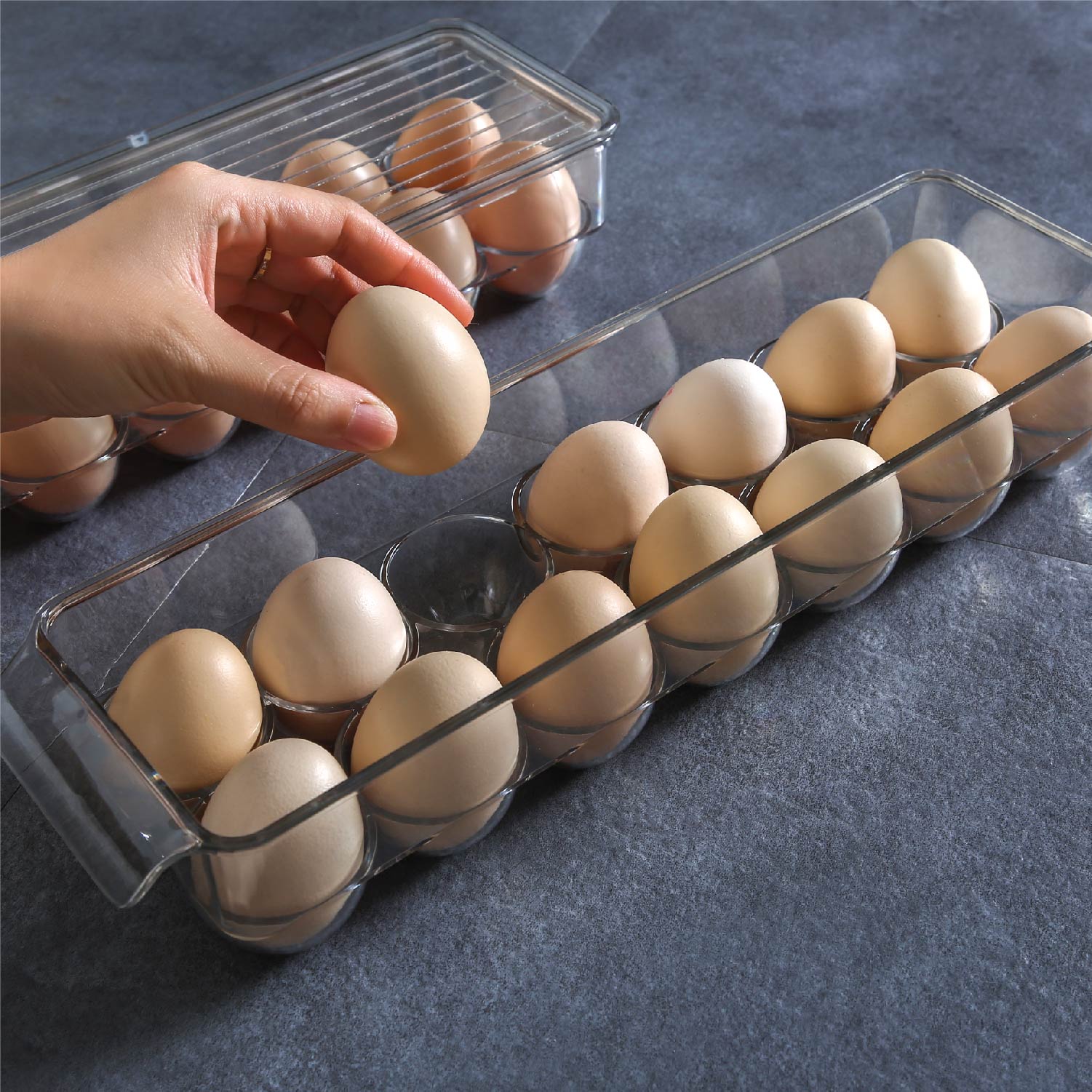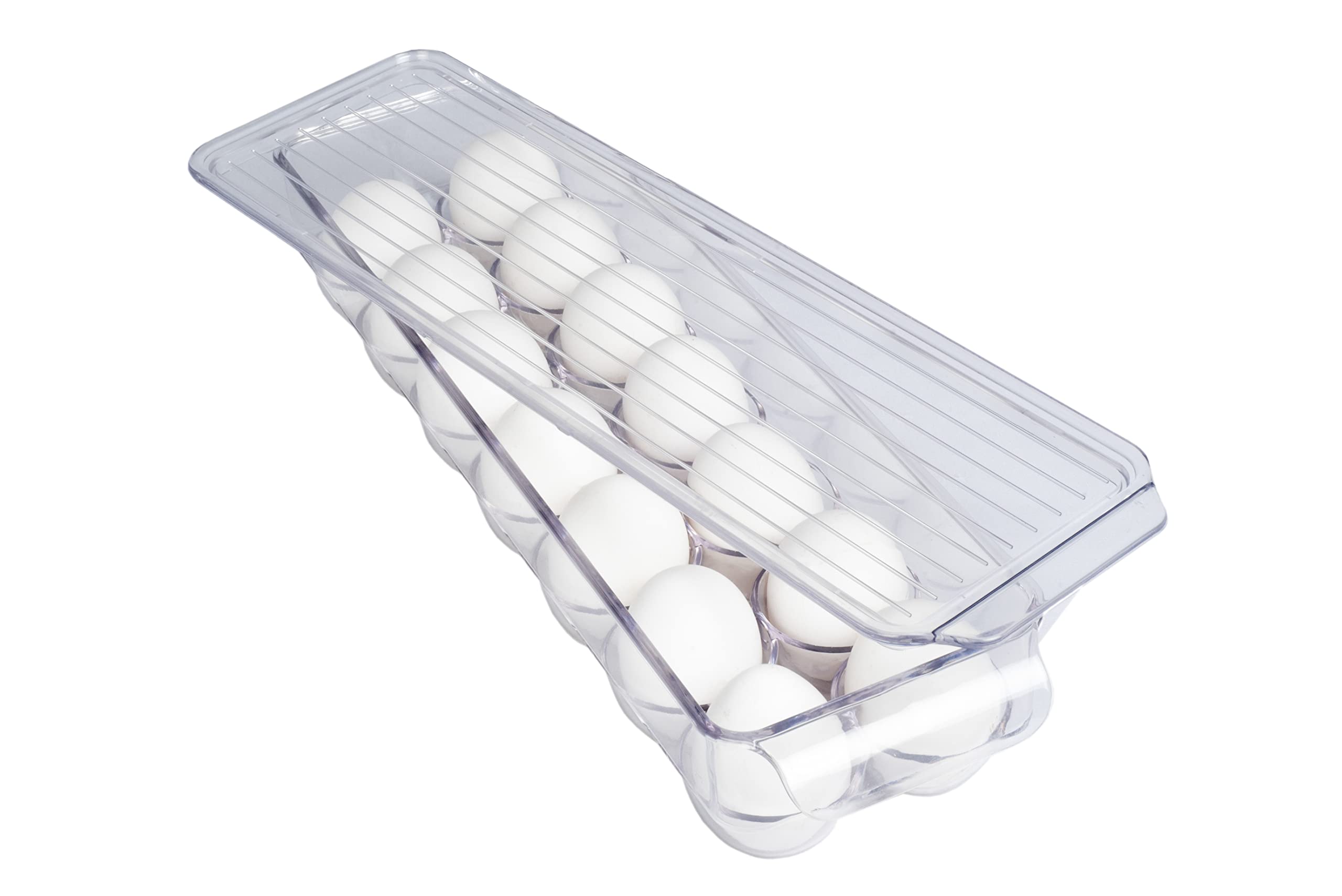 14 Compartments, Eggs Storage Box with lid
Specs & Features:


Material: PET
Dimensions: (L) 37cm, (W) 11cm, (H) 7cm
Strong & Durable Egg Storage Box with Lid
Transparent, Stackable, Handwash Only
Handles for easy lifting and holding

The Homestrap egg storage organizer container has a lid that fits 14 eggs in individual compartments. Eliminates flimsy egg cartons that crush easily; keeps your eggs safe and secure; the slim design works well in most refrigerator door compartments or on shelves., the extended handle makes it easy to pull in and out, which is very convenient when storing eggs. The clear material design keeps food items visible and easy to locate. Easy installation, no tools required. The fridge egg organizer is made of food-grade durable, has smooth edges, and is safe to use. The pull-out fridge egg holder drawer keeps eggs handy and out of the way, which is ideal for organizing the refrigerator. The egg organizer is ideal for refrigerators, freezers, and kitchen cabinets. A convenient way to add storage and organize, it is excellent for sorting and storing eggs. Also works well for holding small fruits and vegetables.